Crazy Rich Asians star Michelle Yeoh has signed on to produce the coming film adaptation of the best-selling book Billion Dollar Whale: The Man Who Fooled Wall Street, Hollywood, and the World, a fascinating book about the alleged inner wheelings and dealings of Malaysian fugitive businessman Jho Low and the 1Malaysia Development Berhad (1MDB) scandal.
The book, written by The Wall Street Journal writers Tom Wright and Bradley Hope, and debuted on The New York Times Best Sellers list, was acquired by SK Global's Ivanhoe Pictures, which was behind the wildly successful film adaptation of the Kevin Kwan book Crazy Rich Asians.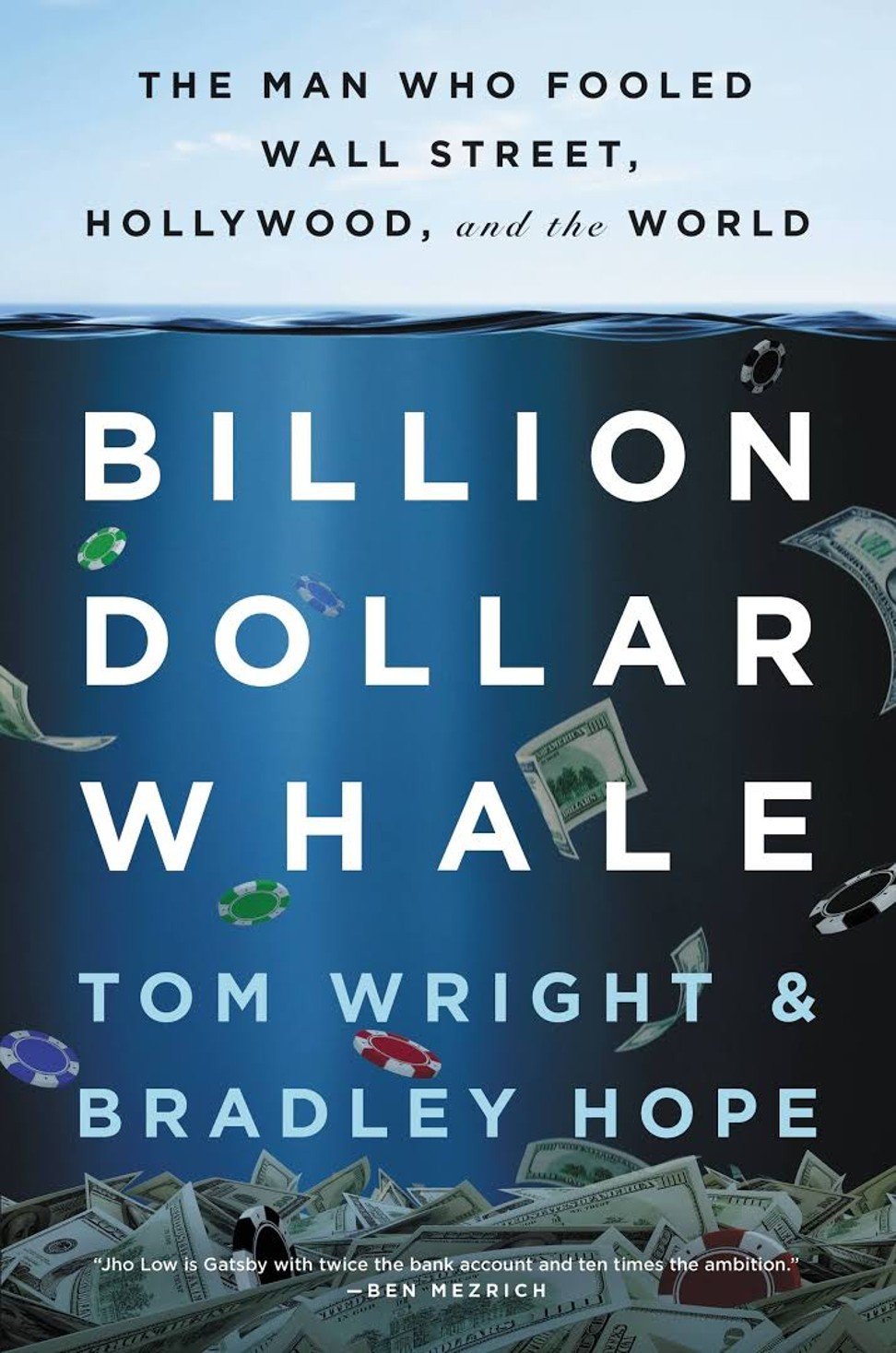 Yeoh, who can soon be seen in Master Z: The Ip Man Legacy, signed a first-look pact with SK Global last month that includes producing, directing and select acting opportunities for her. There is no news yet on whether she will also make an acting appearance in the movie.
What are the cast of 'Crazy Rich Asians' up to next?
"Tom and Bradley have crafted a thoroughly compelling telling of this unbelievable story. While certainly a daring work of investigative journalism, the narrative thread and eclectic characters that they so diligently chronicle make the book read like a thrilling and engrossing novel. The result far surpasses the story we thought we already knew. We are very proud to be associated with this project and anticipate moving forward very quickly to production," said SK Global president John Penotti.
"We're thrilled to be partnering with SK Global to bring the incredible story of Jho Low, a modern-day Gatsby, to the screen," said Tom Wright, co-author of Billion Dollar Whale.
Billion Dollar Whale is a look behind the scenes of the massive 1MDB money-laundering scandal allegedly masterminded by Low, described in the book as the "Asian Gatsby" for his lavish spending and social awkwardness. The 1MDB money trail led from corrupt Malaysian politicians and greedy international bankers, to Middle Eastern royalty and Hollywood celebrities such as Leonardo DiCaprio, Martin Scorsese, Miranda Kerr, Jamie Foxx and Alicia Keys.
Low has denied all allegations.
5 stars with Southeast Asian ties who are not in 'Crazy Rich Asians'
Billon Dollar Whale has been reviewed favourably by critics and has been attracting long queues at book signing ceremonies in Malaysia this week.
The 1MDB scandal is largely considered one of the main reasons for the ousting of the Malaysian national ruling coalition and then-prime minister Najib Razak in a shocking elections defeat last year.
The book shines a light on Low, who came from a modest, privileged background in Penang, and alleges that he managed to fool business partners and investment banks in order to siphon off billions of dollars from the fund, and then used the money to grease palms, buy art and property, and host over-the-top lavish Hollywood parties, before his bubble burst.
Want more stories like this? Sign up here. Follow STYLE on Facebook, Instagram and Twitter