While K-pop sensation BTS have been busy rocking a mega-scale New York concert and encouraging millions of global fans to "love yourself" in a high-profile speech at the United Nations General Assembly, the band's stars have also bought a new Korean home.
The new digs apparently parallel the band's financial success – Hannam THE HILL is the most expensive apartment complex in the country.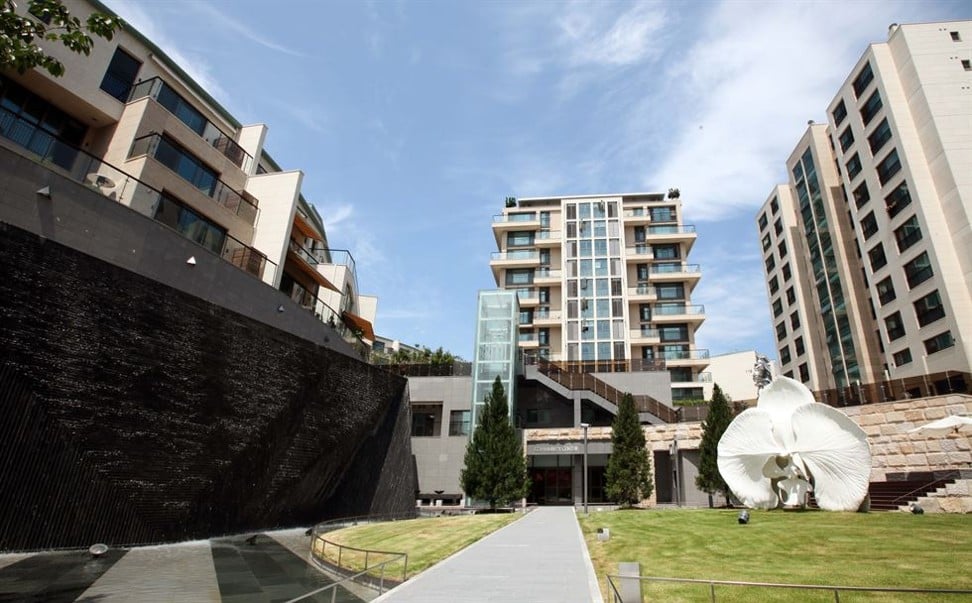 The band's 7.4 billion won (US$6.53 million) suite is in Hannam-dong, in Yongsan-gu, Seoul. Yongsan has been gaining popularity with real estate investors, celebrities and home buyers interested in a plush lifestyle near the Han River and Mount Namsan, and its central location in the city.
K-pop sensation BTS rocks Citi Field stadium in New York
Music producer and singer Lee Seung-chul, actors Han Hyo-joo, Choo Ja-hyun and Ahn Sung-ki, conglomerate executives and many well-known political and business figures are known to live in the village.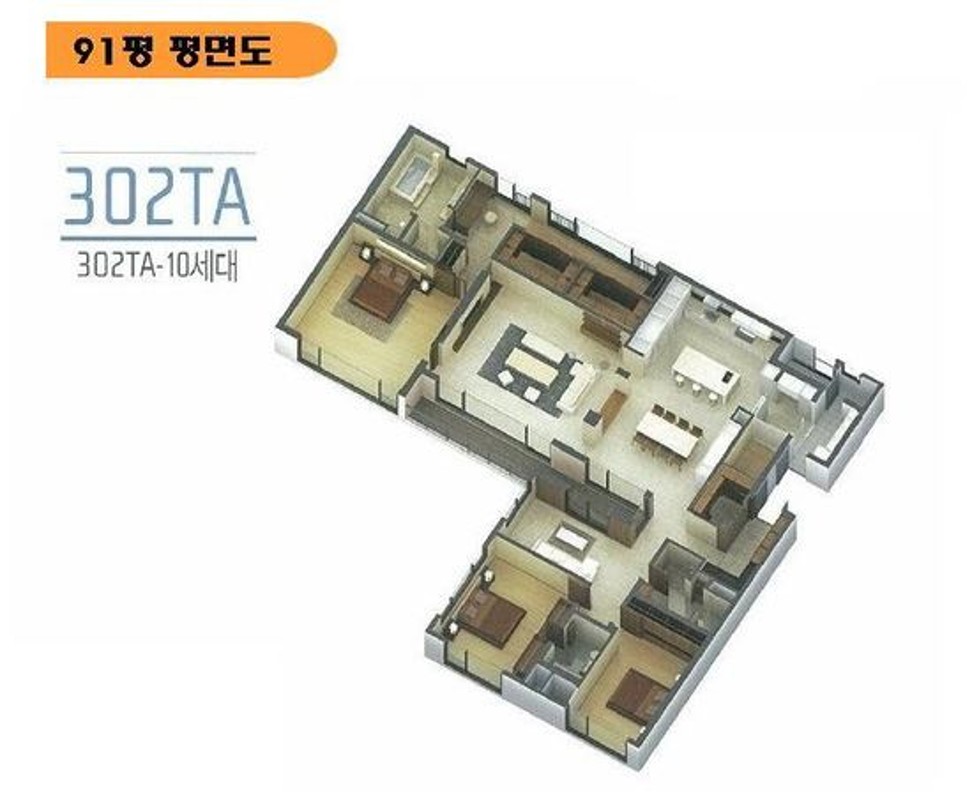 According to a floor plan provided to The Korea Times by real estate analyst firm Real Today, the band's 300-square-metre suite has a large living room, a main kitchen connected to a separate mini-kitchen, with induction cooktop and dishwasher, a small bedroom without a bathroom, a small bedroom with a bathroom, and a master bedroom with a bathroom. A video tour released by the firm shows a high-end interior on par with any five-star hotel.
The complex was completed in 2011 and has 600 units in 32 buildings. Facilities include a fitness club, golf range, swimming pool and around-the-clock medical care.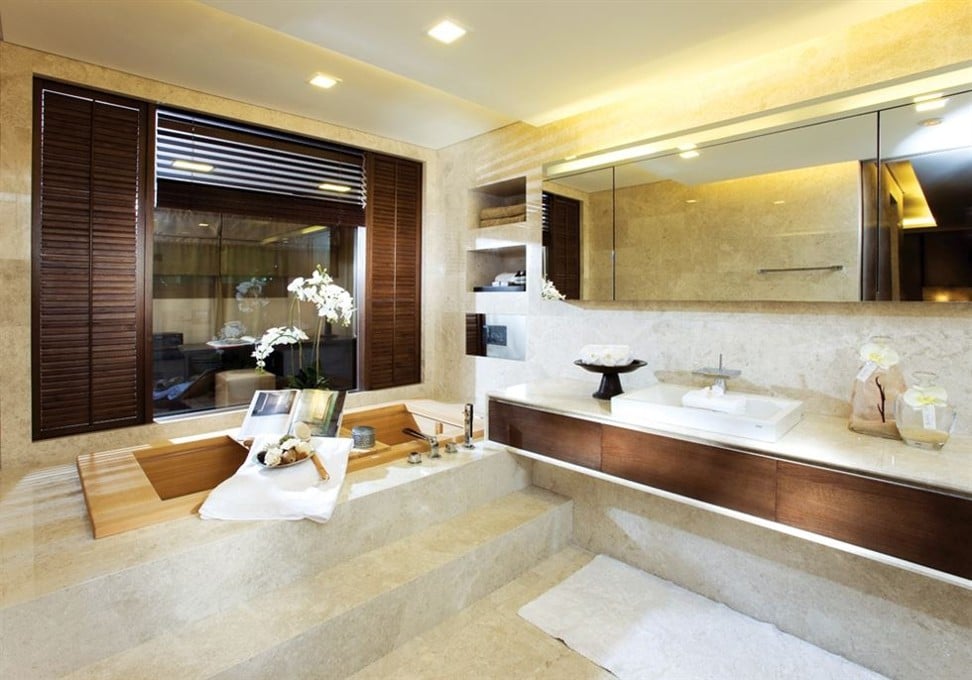 Bang Si-hyuk, founder of the band's agency Big Hit Entertainment, reportedly signed a rental contract for the suite in November 2017. The stars moved in the following month.
K-pop band BTS to speak today at UN in support of youth initiative
BTS relocated there because it gave the busy international stars a comfortable place to rest when they returned to Korea. The village's security features also were an attraction.
It is rare for a Korean rags-to-riches band to keep living together like BTS, according to reports, as members of many successful groups live separately or with members they choose.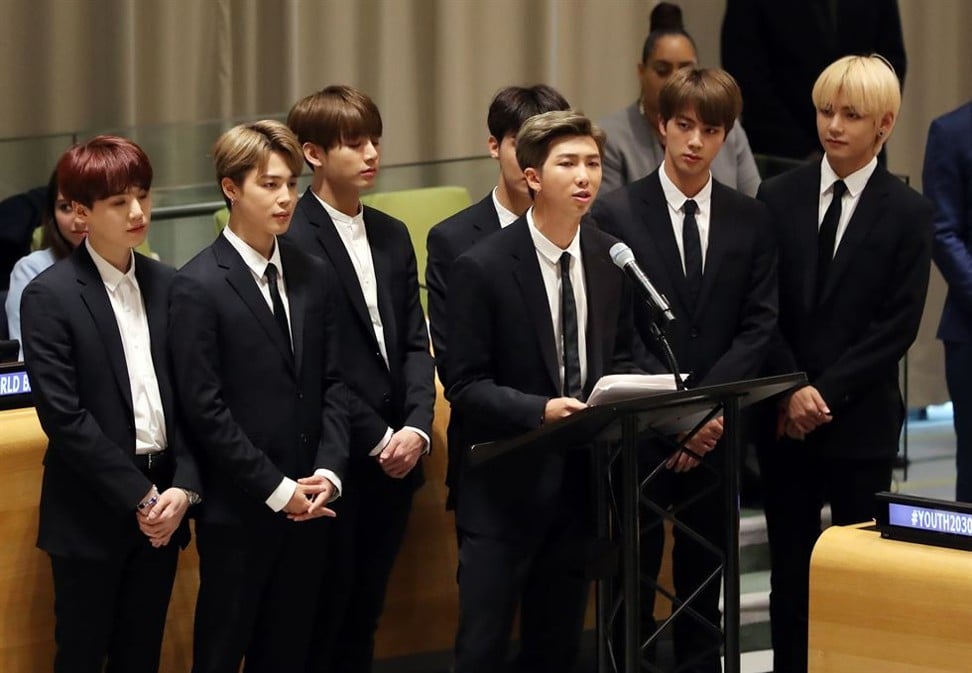 "The seven members of BTS have built a strong bond after living together in a small house," said Ilgan Sports.
The band debuted in 2013 and the stars' then modest residence was revealed in an SBS MTV show. It showed a narrow entrance strewn with shoes and a room mostly filled with beds, including two double bunks.
BTS agency under fire for working with Yasushi Akimoto
The members of BTS are Big Hit Entertainment's only major artists. It had sales of 35.5 billion won in 2016 and over 92.4 billion won in 2017, with net profit of 24.5 billion won, according to Money Today. The company is expected this year to record sales of at least 200 billion won and a net profit 60 billion won.
Want more stories like this? Sign up here. Follow STYLE on Facebook, Instagram and Twitter
This article was originally written by Ko Dong-hwan for The Korea Times .