Han Ji-min is no longer the girl next door who everyone falls in love with.
In her latest film Miss Baek, the 35-year-old Korean actress transforms into a tough convict, swearing, spitting and smoking on a grubby street corner, in a role that is at odds with her squeaky-clean on-screen image.
Known for her starring turns in lighthearted romantic films since her 2003 debut with the drama All In, Han seems to have finally turned a corner in her career.
Suzy Bae's top 5 career-defining K-drama and movie roles
View this post on Instagram

A post shared by Hanjimin (@roma.emo) on Oct 12, 2018 at 6:29pm PDT
In Miss Baek, Han portrays Baek Sang-ah, a woman scarred by childhood abuse. She goes on to serve jail time after defending herself during a horrific sexual assault, and emerges from incarceration to live an emotionally closed-off existence under the alias Miss Baek.
The gritty drama takes an uplifting turn when Baek meets a young girl in the street with a heartbreaking story that is similar to her own.
September's top K-pop, K-drama and cultural news
Han went to extremes to prepare for the film, bleaching her hair and shunning all make-up except for a smear of red lipstick to symbolise strength, and fans have praised the transformation.
But the actress, who is known for her humanitarian work with underprivileged children from North Korea and Asia, says it wasn't merely the chance to change her on-screen persona that drove her to accept the film.
"Although I've always been looking for new characters and changes as an actress, it was not the reason I chose this film," Han said in a recent interview. "I accepted the offer because it deals with the painful subject of child abuse, but looks at it with a warm heart.
"When I first read the script, I felt like all the things [in the movie] happen in the real world. Baek is very different from the characters I've done before, but I felt strongly like I wanted to embrace her hurt and vulnerability."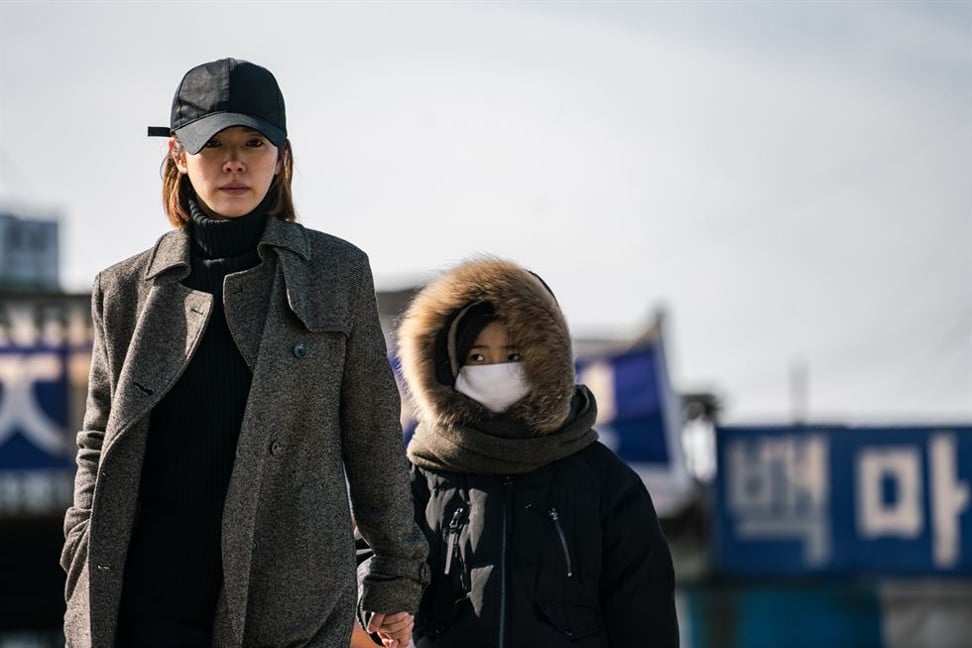 The film, which is said to be inspired by director Lee Ji-won's own childhood experiences, was produced on a modest budget, and is currently No 3 at the Korean box office, after the crime thriller Dark Figure of Crime (Korean) and the Marvel blockbuster Venom.
Miss Baek is not without its share of violence, but Han says the sequences were carefully planned and executed.
"It might be uncomfortable for some audiences, but without them, the film would not sufficiently express the child's situation and pain. So many people read about child abuse in the news on a daily basis, but they end up thinking of it as just another unfortunate case," she said.
"But when the same story is told in the medium of film, it has a bigger emotional impact on viewers. People quickly forget social issues, but when they are told through film, more people remember them and also for a longer time. So I really wanted to play my role well."
K-pop star Sooyoung and 2PM's Chansung set for K-drama
Han believes viewers will leave theatres with a strong message.
"The message is that while our lives are important, this world we bring children into is more important. Without creating social awareness for such issues and acting on it, we can hardly change the world."
Lee Bo-young gets 'best actress' at Seoul International Drama Awards
The actress says that as she grows older, she has been thinking about how to take on bigger challenges. "Whenever I finish my work, I receive a lot of feedback from audiences. I realise that I'm doing work that can give hope to many people. Now I'm in the process of straightening up my thoughts on what responsibilities an actress should really have."
Want more stories like this? Sign up here. Follow STYLE on Facebook, Instagram and Twitter
This article originally appeared on The Korea Times .