K-pop boy band EXO has earned the title of "quintuple million-seller" after its forthcoming studio release, "Don't Mess Up My Tempo", became its fifth album to sell more than 1 million copies.
Up to Tuesday this week, more than 1.1 million copies had been pre-ordered.
D.O. of EXO's TV drama 'Dear Husband of 100 Days' proves a big hit
The South Korean Chinese group had been dubbed a "quadruple million-seller" after its four earlier studio albums, "XOXO", "EXODUS", "EX'ACT" and "THE WAR" all sold more than 1 million copies.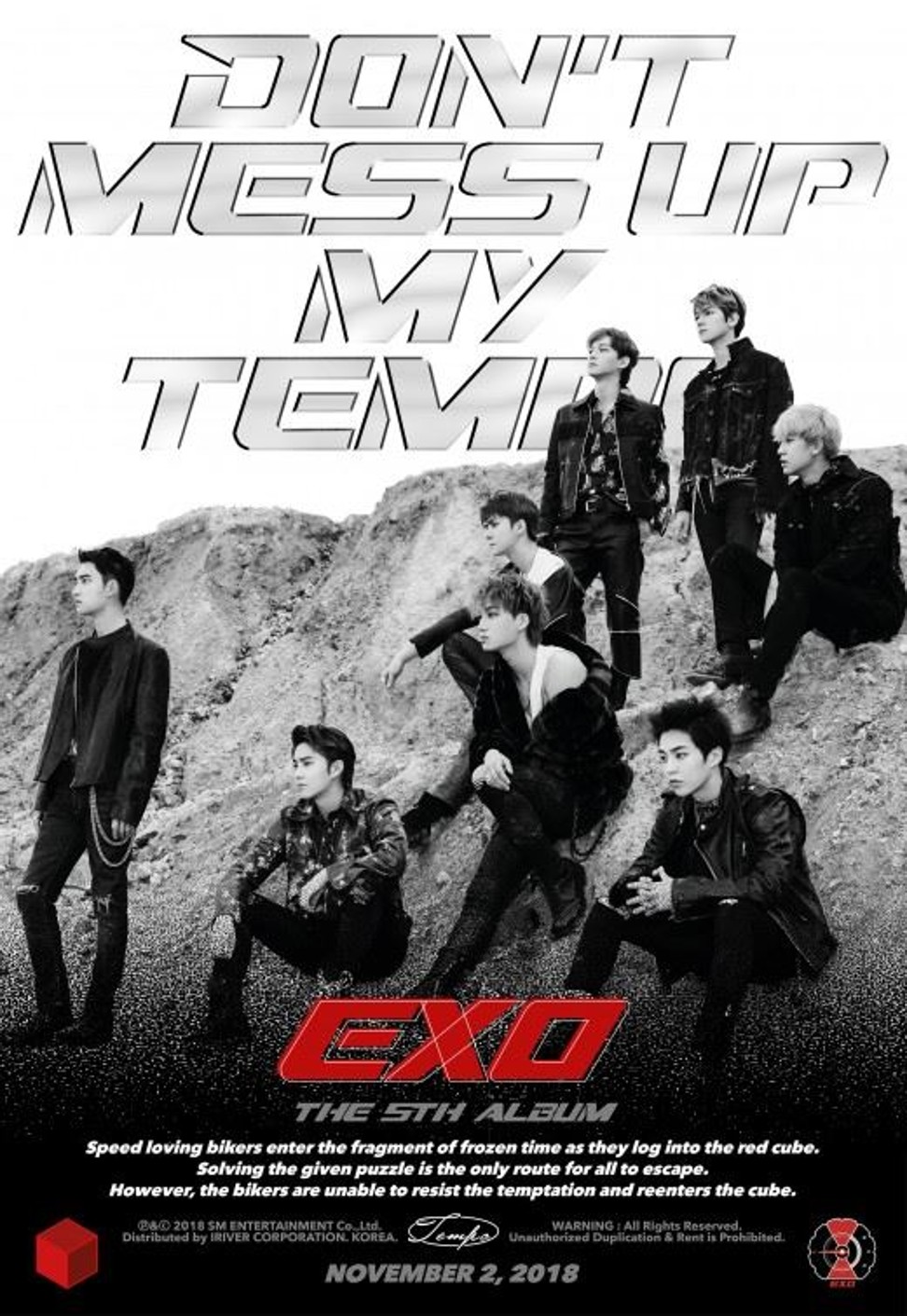 "Don't Mess Up My Tempo" will be released on Friday and this time, Chinese member Lay will be seen in the Chinese version of the song and music video, SM Entertainment, the group's agency, said.
He has not often been seen during the nine-member band's performances in South Korea.
Why does K-pop band EXO pick November as its favourite month?
The team will also perform a concert on Friday to promote the album's release, which will shown on KBS 2TV's programme, Music Bank.
Suho, D.O., Baekhyun, Sehun, Chanyeol, Lay, Xiumin, Chen and Kai made their debut as EXO in 2012 with the mini-album "MAMA".
The team shot to stardom with hit track Growl in 2013.
Want more stories like this? Sign up here. Follow STYLE on Facebook, Instagram and Twitter
This article was originally written by Dong Sun-hwa for The Korea Times .