This article was originally written by Ruonan Zheng and was published on Jing Daily.
When Ian Rogers was appointed the new chief digital officer at LVMH Moët Hennessy Louis Vuitton in October 2015, it was big news to both the technology world and luxury brands.
Naysayers raised the question: "Why jump from technology to an industry that is considered a digital dinosaur?"
And how could someone with no experience in luxury lead the way?
But Rogers' appointment has had a major impact on the fashion titan, and in 2017, digital sales accounted for about a third of LVMH's total revenue across multiple platforms, a big leap from the less than 5 percent in 2016 that analysts estimated.

Rogers was tasked with introducing a new digital thinking into the DNA of LVMH, a group that values craftsmanship, in-person connections, and customer service – all nuances that were believed to be impossible to deliver through a screen.
We ask him about reinventing the biggest luxury group in the world ranked by sales and about the huge role China is playing in the luxury industry… and more.
What has the luxury industry missed about the mobile experience?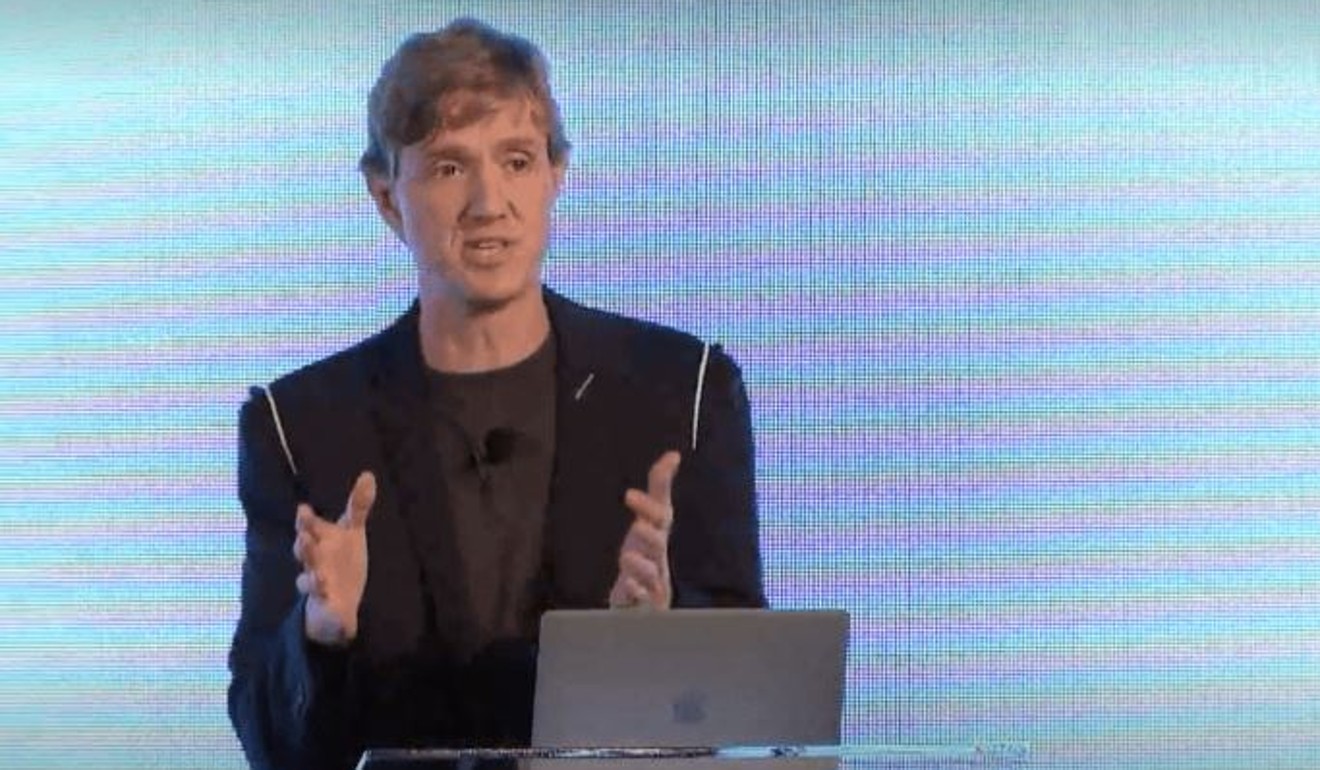 "[If you] approach digital as a technology, then you will for sure be doing the wrong thing – the IT guy just putting the thing in the hands of the sales associate with no customer experience-driven [information] behind it," says Rogers.
"[But] if you have the customer experience down, you are going to end up in the right place. The fact of the matter is there is some great stuff your sales associate can do with [an mobile e-commerce sales] device – but just browsing on Instagram is not one of those things."
First look: Kris Wu is the new face of Louis Vuitton
He grants that, in the digital beginning, the "luxury industry was smart to stay away from putting a bunch of couture dresses in a grid, add to cart, check out".
But he emphasises: "I think they did miss the fact that consumers" do not associate luxury directly with goods any more as much as with an entire customer experience.
Rogers gives a surprising example of Uber's app as "a pretty luxury experience" in terms of ease and immediacy of use.
How have you tried to make online shopping more luxurious?
Long before Rogers arrived at LVMH, the group had tried to create a luxury e-commerce platform, eluxury.com, but it was closed in 2009.
Six years later, Rogers helped LVMH relaunch with 24 Sèvres, a site that has brought Parisian department store Le Bon Marché online.
A number of factors made this multi-brand e-commerce platform "luxury", according to Rogers, such as an unbeatable unique and exclusive brand selection including Louis Vuitton, Dior, and Celine, as well as the capability to one-click connect with the stylist in Paris via video call.
Even though the sales data for 24 Sèvres are not disclosed, and it may have fewer visitors than other e-commerce platforms, LVMH have created a product and project to upgrade the luxury experience and to further amass customer data.
In China, why is luxury presented differently online?
What makes online shopping luxurious may mean something entirely different in China.
Rogers gave the example of Alibaba's Taobao, which is considered the eBay of the East.
"The way it is merchandised and the number of photos it has are incredibly valuable," he says.
Meanwhile, LVMH is also experimenting in China with JD.com's TopLife and using its live white-glove delivery service to enhance the sales experience.
Nicolas Ghesquière takes Louis Vuitton into the space-age at PFW
What is WeChat's role in luxury sales?
When Chinese consumers travel between online and offline worlds on a daily basis, digital is not one side of a coin, but rather deeply integrated with offline, such as the store level.
"When it comes to the [LVMH] sales associates, they are the savviest on the China market. Sales associates from all over the world have WeChat," says Rogers.
"A high percentage of our customers are Chinese, a high percentage of those customers do not buy in China, 100 per cent of them have WeChat, so we see more opportunity in China than challenge."
Want more stories like this? Sign up here. Follow STYLE on Facebook, Instagram and Twitter