Who are China's biggest stars? R3's celebrity index uses data to find out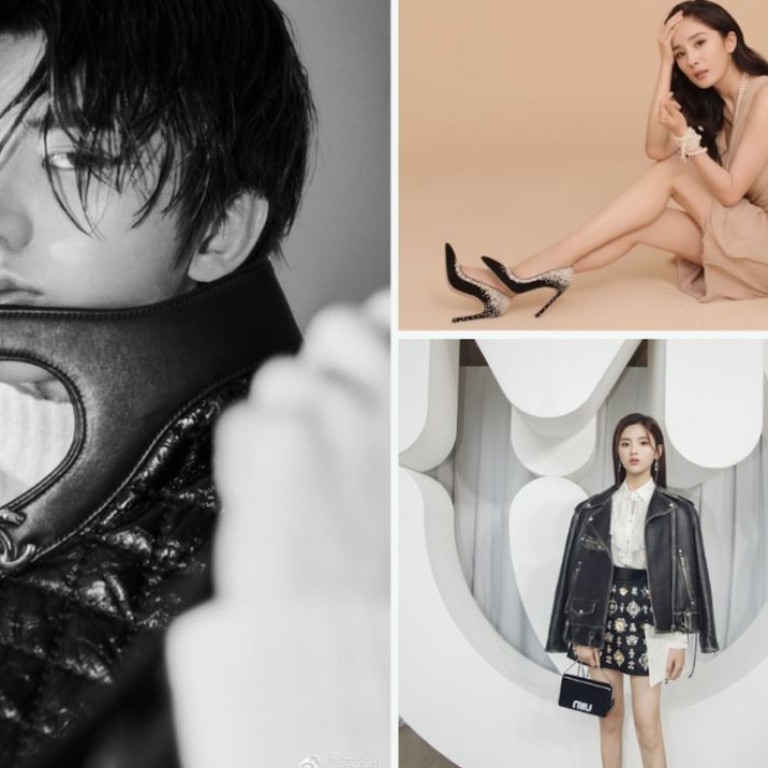 This article was originally written by Yiling Pan for Jing Daily
Finding the right celebrity can be a shortcut to improved sales for luxury brands in China, as a majority of consumers still regard celebrities as "lifestyle" role models. But for marketers, the process of finding the right candidates, having them sign contracts, and collaborating with them on endorsed campaigns can be a headache for a number of reasons.
First of all, the celebrity industry in China is much less transparent than its more mature counterparts in Europe and North America. China also has fewer top-tier celebrities than top-tier brands, which means that well-established luxury players sometimes have to settle for sharing an ambassador with a lesser brand, despite the fact that they are paying high fees. Take Tang Yan, a Chinese actress who has over 73 million followers on Weibo. Each part of her body has been claimed by a luxury fashion label. She is brand ambassador for the luxury shoemaker Roger Vivier, spokesperson for the luxury leather and accessory label Bally, and a close friend of the French high-fashion brand Chloe. Natacha Ramsay-Levi, Chloe's creative director, even designed a wedding gown for Tang last November.
But an increasing number of luxury brands have failed to distinguish between influence and popularity when choosing an ambassador, and that has led to problems with celebrity strategies. A celebrity's popularity does not necessarily translate into influence, and that's part of the reason why some luxury brands' endorsement campaigns were met with a backlash online.
Because of the continued importance of celebrity strategy, Jing Daily, an online publication with a focus on China's luxury market, partnered with global consultancy R3 to present a monthly snapshot of China's most influential celebrities on China's most important social media platforms. The R3 Celebrity Index aims to reveal the real stories behind the mystifying yet powerful social media influence of today's Chinese celebrities.
Methodology 
The following ranking of 20 top celebrity influencers in March is calculated using data from Weibo's Fan Base (which helps calculate Activity, Adorable, and Social Influence indexes), Toutiao, Baidu, and WeChat.
Weibo is given the most weight in the ranking because it's possible to trace fan engagement on the platform. The Baidu, Toutiao, and WeChat indexes focus more on search behaviour. The data from Weibo helps indicate the commercial value of each celebrity, especially for the Adorable index, where fans actually use a pay function to express their admiration for a celebrity.
Activity index: this is the number of interactions on Weibo. It forms a statistical indicator of the interactions (including forwarding, commenting, likes, replying to comments, and comment likes on Weibo) generated by the content posted by the star over the past 30 days (including posts and comments).
Adorable index: this refers to the contributions fans make to the celebrity. Weibo has a mechanism whereby fans can show their admiration for a celebrity by sending virtual flowers, which they must buy. The adorable index is generated from the number of flowers the celebrity receives each month.
Social Influence index: there are a large number of users who publish daily microblogs that mention celebrities. These microblogs are read by other users, and the number of readings reflects the recent popularity of a celebrity. A large number of users search for celebrities on Weibo every day, and the search volume this generates also reflects the recent popularity of those celebrities. This data adds up to the social influence index of the celebrity.
March ranking
Overall, the March index saw a number of familiar names alongside luxury brands, including Jackson Yee (#4), brand ambassador of Bottega Veneta; Angelababy (#14), brand ambassador of Christian Dior; and Yixing Zhang (#7), brand ambassador of Valentino. All the celebrities except Kun Chen (#16) are millennials and Gen-Zers, and they have massive followings consisting of fans who are the same age, or slightly younger.
Xukun Cai, the 20-year-old member of boy band Nine Percent, who rose to fame after participating in the Chinese reality show Producer Idol in 2018, took the first position in the March ranking, but this was mainly due to an online controversy. On March 18, the 61-year-old Chinese actor and artist Pan Changjiang did not recognise a picture of Cai when playing a game during a variety television show. When the show was broadcast online, Pan's failure to recognise Cai offended Cai's fans, and crazy fans began cyber-attacking Pan on Weibo. Even though Cai later apologised to Pan on behalf of his fans, the incident generated much negative talk about the young star. Cai has already worked with a few luxury brands like Chanel and L'Oreal.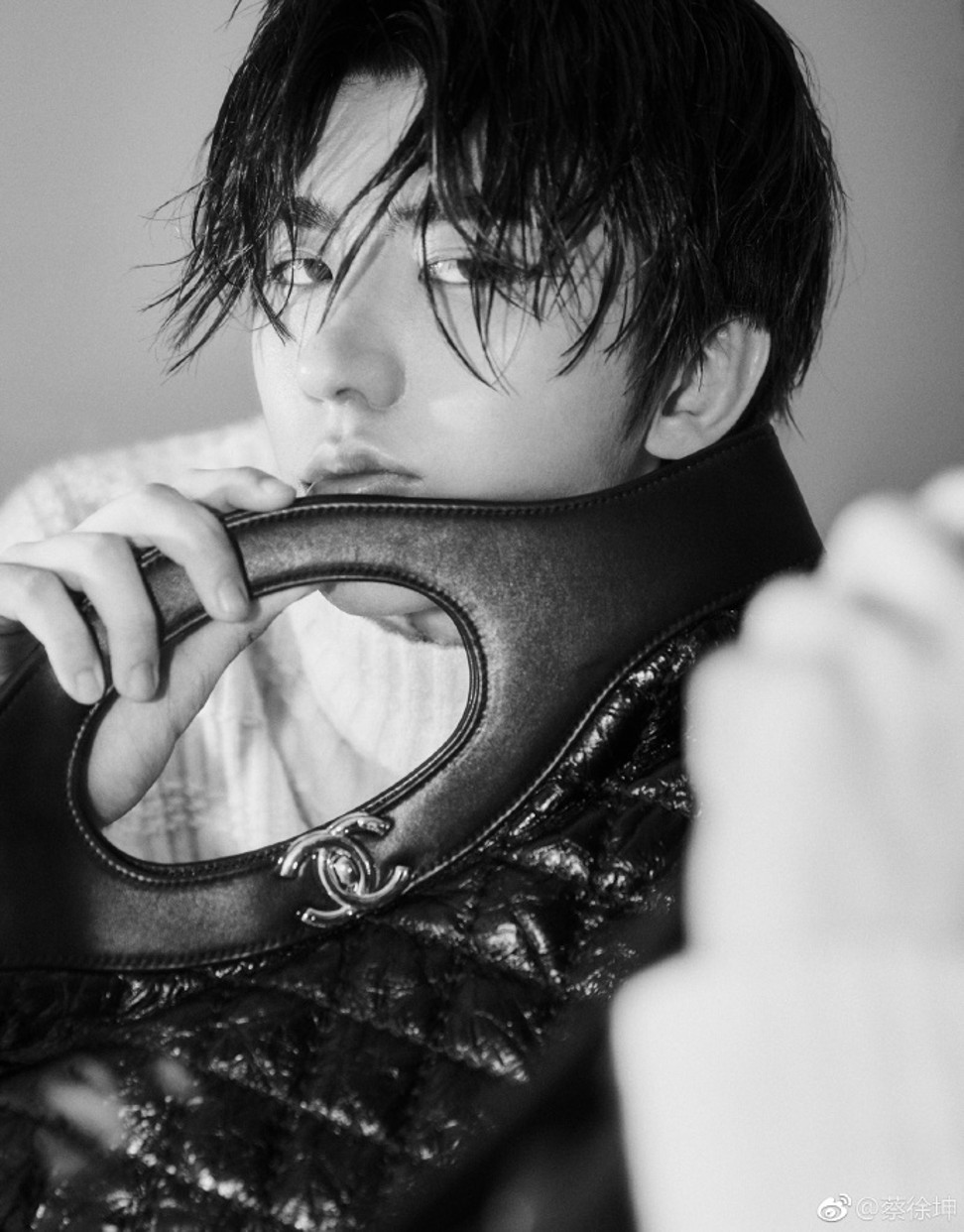 Yang Mi, the Chinese actress who represents brands like Estée Lauder, Adidas, Michael Kors, and Stuart Weitzman, was the second most talked-about star in March. For a long time, Yang was one of the most influential celebrities in China, and her work and personal life were always on the public's radar. In December 2018, the star divorced her husband, Hong Kong actor Hawick Lau. Nowadays, paparazzi are constantly reporting on her personal trips to Hong Kong, as well as all sorts of relationship rumours.
A major highlight of Yang's commercial activity in March was the capsule collection that Stuart Weitzman released for her. The brand post she retweeted on March 15 has been commented on by over 44,000 users and liked over 104,000 times. Yang's relationship with Stuart Weitzman officially started in late January when she became a global spokesperson for the brand. When she posted branded pictures on Weibo to celebrate the appointment, she received comments from Wang Sicong, the son of China's Wanda Group's founder, which led to a lot of online speculation about a possible relationship.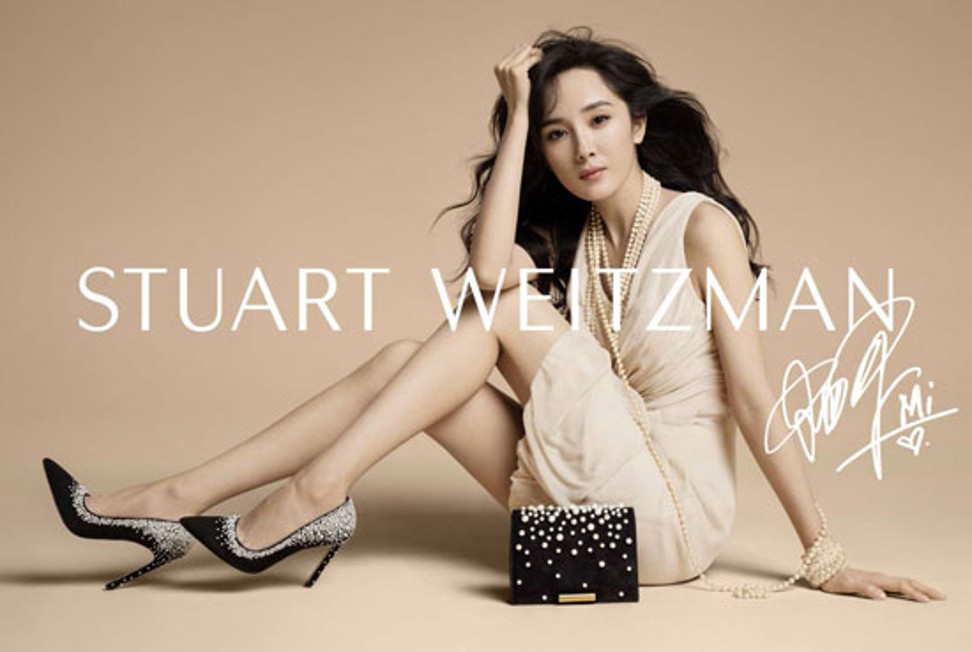 Yang Chaoyue, a 20-year-old band member of Rocket Girls 101, became the third most influential Chinese star in March.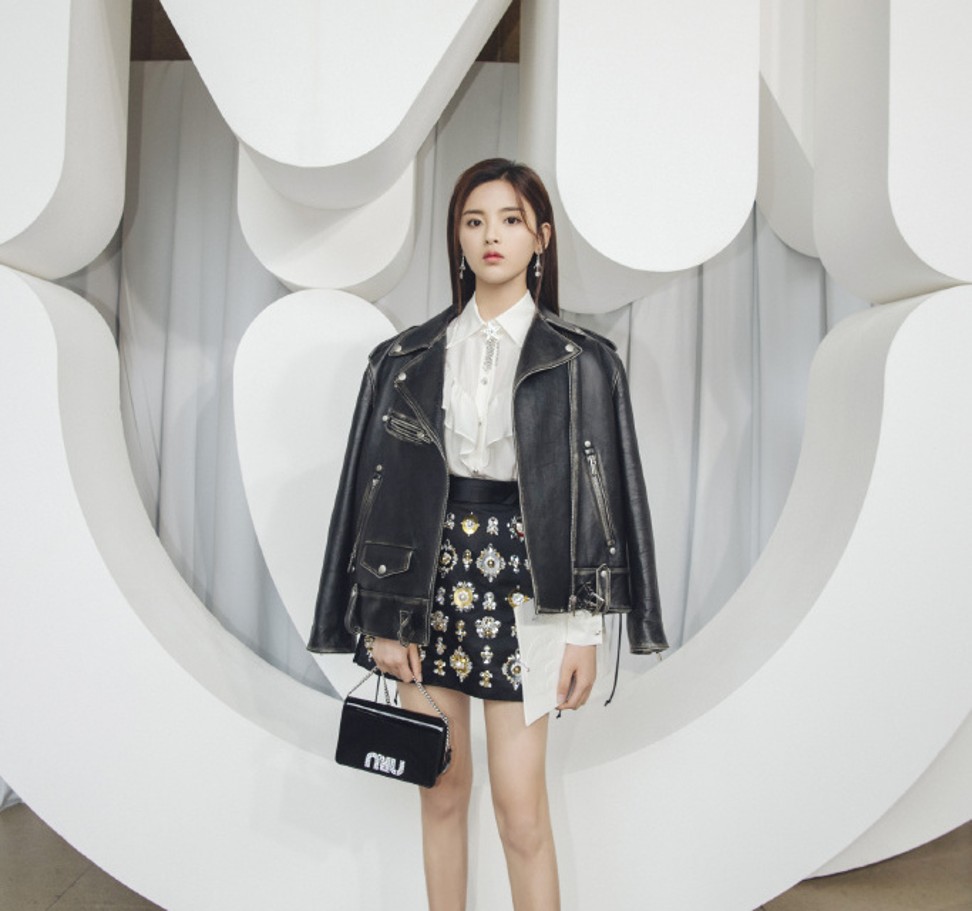 Yang is nicknamed "lucky charm" by her fans, as she always seems to bring luck to the parties she represents. In March, she attended the FIBA Basketball World Cup lucky draw ceremony to represent team China. Her country ended up doing well, reinforcing her reputation as a lucky charm. Previously, Yang was seen attending luxury brand Miu Miu's events.
Want more stories like this? Sign up here. Follow STYLE on Facebook, Instagram and Twitter

A new celebrity index ranks China's stars in terms of online influence