K-pop star Taeyeon of Girl's Generation reveals battle with depression on Instagram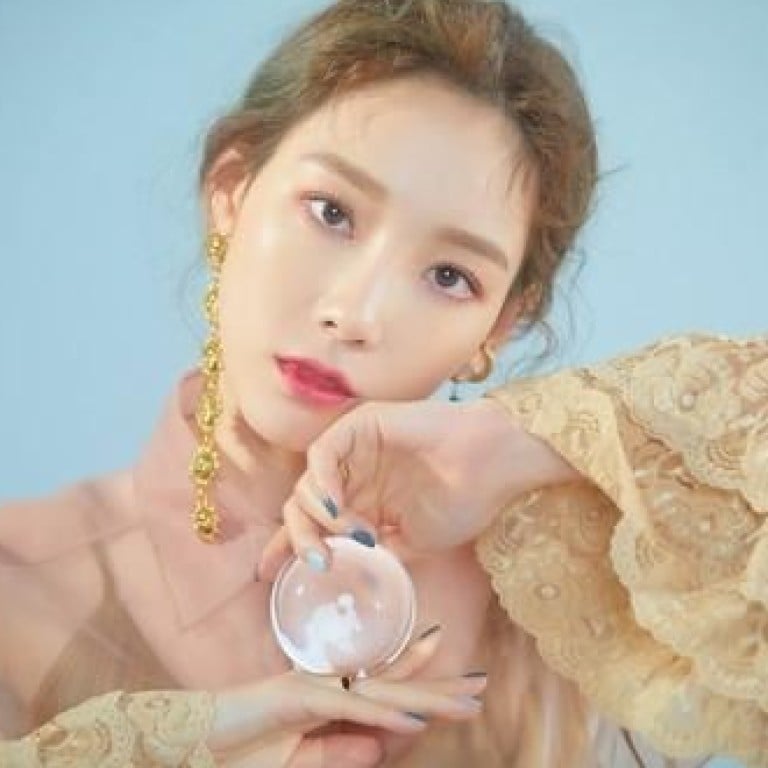 Taeyeon, one of the eight members of the K-pop girl group Girl's Generation, has admitted to fans in an Instagram post that she is suffering from depression
The South Korean singer, 30, whose real name is Kim Tae-yeon, disclosed her illness during an "Ask me anything" session with her fans on Sunday.
For most of the questions she received she responded with a simple "No", and some fans began to express their dissatisfaction with her brief replies.
Yet when one fan asked her, "How do you overcome hard times?" Taeyeon replied: "I couldn't, so I am living with it."
More questions followed about why she has not been active on social media for some time, to which she said: "I have been ill for a while; please understand why I have kept to myself."
However, some followers wanted to know more and asked her questions including, "Are you bipolar? Tsk tsk," to which Taeyeon answered: "I have been suffering with depression.
"I am trying to get better with medical treatment. Please don't be dismissive of people with illnesses, whether it is bipolar disorder or depression. We are all suffering from an illness."
In response, many fans sent her encouraging messages to cheer her up.
Some people wrote comments saying that they would wait for her to get better.
Taeyeon responded: "This really brings me comfort. This is why I try to communicate with you guys.
"I started this conversation to get my energy back. I received a lot of good energy from you guys. I will be fine.
"Sorry I made you guys worry, but I think this is also part of knowing each other better.
"I will try hard to take care of myself better."
She then ended by offering her gratitude to all of her fans.
Until recently, Taeyeon had been using social media frequently to communicate with her fans.
However, after June 1 she did not post anything for two weeks, while there were no video clips uploaded on her personal YouTube channel, Taengoo TV, for more a month.
Many of her fans have continued to send her messages of support since she opened up about her depression in the Instagram comments.
Taeyeon took part in the May edition of Monthly Yoon Jong Shin 2019, released on May 21 and recently ended her first solo tour in Japan, which began on April 13 in Fukuoka and ended in May 31 in Tokyo.
Want more stories like this? Sign up here. Follow STYLE on Facebook, Instagram and Twitter
This article was originally written by Jung Hae-myoung for The
Korea Times
.

Fans send messages of support after singer, 30, who has just ended her solo tour of Japan, opens up about her illness on Sunday in 'Ask me anything' Q&A session