Art Basel is arguably the premier platform for contemporary and modern art worldwide. So for local artists, exhibiting at Art Basel Hong Kong is a great step towards garnering recognition.
"The good thing about art fairs such as Art Basel and Art Central [is that they] put the spotlight on Hong Kong, and Hong Kong art gets exposure," says Angela Li, co-president of the Hong Kong Art Gallery Association (HKAGA) and owner of art gallery Contemporary by Angela Li. "I don't know whether international artists [when visiting] want to know about local artists, but Hong Kong artists are exhibiting with international galleries."
What to expect at Art Basel Hong Kong 2018: huge installations and provocative discussions
"There is more interest in and more opportunities for local artists," says Katie de Tilly, director of 10 Chancery Lane Gallery, when asked about the effect larger exhibitions have on the local art scene. "Many [local artists] are standing on their own on the international stage with representation from more galleries outside Hong Kong, allowing them to grow their audiences."
The good thing about art fairs such as Art Basel and Art Central [is that they] put the spotlight on Hong Kong, and Hong Kong art gets exposure
"The Hong Kong Art Week organised by the HKAGA brought focus onto the galleries with its vibrant programming, and Art Basel and Art Central continue to bring a buzz of international collectors to Hong Kong," she adds.
The local art scene is not yet on a par with more mature markets, such as Paris, London and New York, but it is growing. "It has grown quite a lot in the past five to 10 years in Hong Kong," says Li, who exhibits local and mainland artists and art in her gallery. "Hong Kong went from [having only] a handful of galleries to just over 50 galleries in the association [HKAGA]. That includes the overseas branches, and mid-size like mine and the new arts. It's a healthy number and I think it's maturing a lot faster than we think. With international art galleries coming in, they bring their system in and everyone is learning very quickly.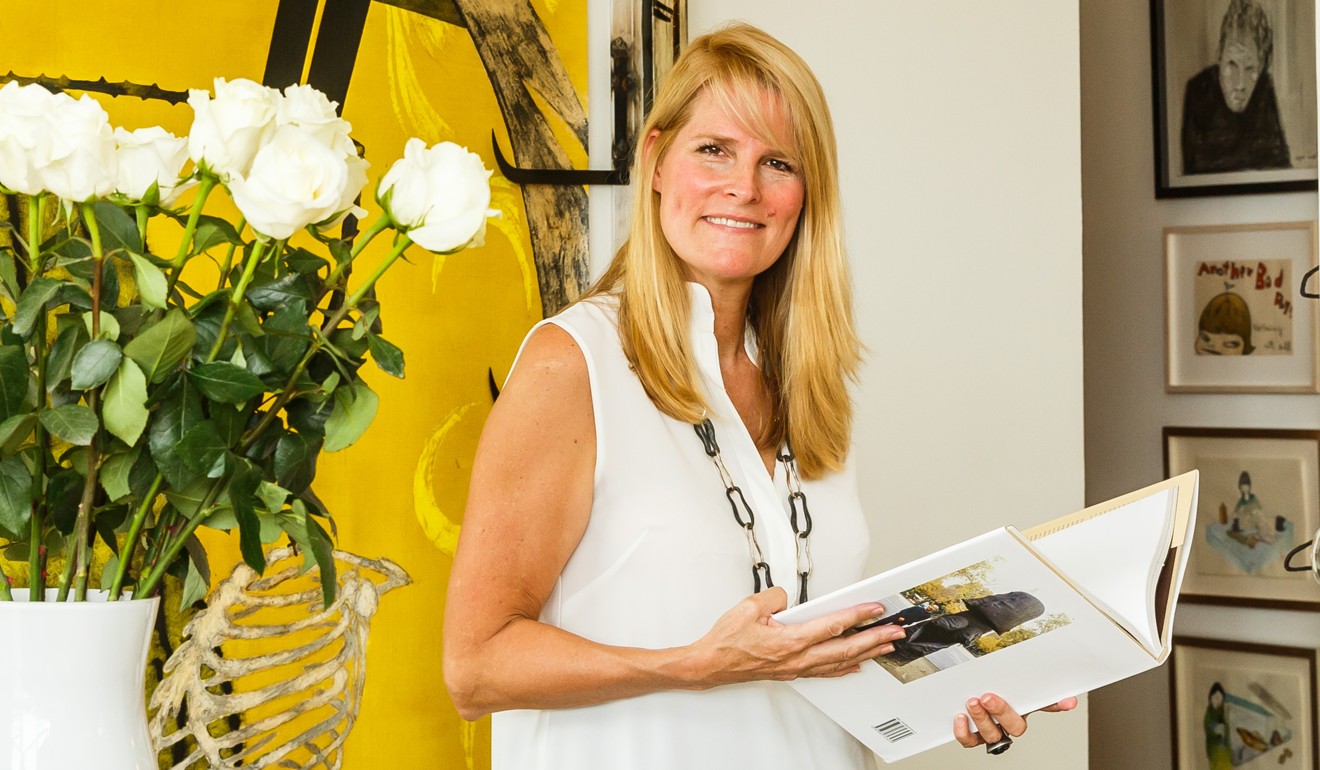 "It's therefore in a good state; because it's growing, everyone is talking about it. We see buying [by] local collectors and people based here more and more," adds Li. "But I think it still is in its early stages. We aren't near [being] a mature market. But we are making good progress."
Art meets fashion: six events from Hong Kong's Art Basel, from Gucci to Louis Vuitton
Art collector Alan Lau – who has local artists such as Tozer Pak, Kwan Sheung Chi, Samson Young, Firenze Lai and Trevor Yeung in his collection – agrees that the local art scene is making progress. "Working conditions often have an impact on what sort of art you see from each region," says Lau. "With Hong Kong's space constraints, historically we don't see as many large-scale sculptures or paintings here. But even that is beginning to change; for example, with the ambitious site-specific projects of Kingsley Ng – his After the Deluge installation in an underground stormwater storage tank in Mong Kok, and his musical piece in Central during Lumieres Hong Kong."
Some of De Tilly's favourite local artists include "Frog King", who is absolutely a star and icon of Hong Kong and whose work is finally being recognised, and Carol Lee Mei-kuen, whose diligent process of capturing time on paper has evolved into a true art form.
Li says local artists such as Lee Kit, Pak Sheung-chuen, Chow Chun-fai, Hung Keung, Tsang Kin-wah and Wilson Shieh are making headway in putting Hong Kong on the map.
Look out for Kingsley Ng and Samson Young at this year's Art Basel Hong Kong.