At HK$6.5 million, the Kharma Enigma Veyron system is one of the most advanced audio systems in the world. Many people consider it to be the Holy Grail in high-end audio. Thanks to the superior technology infused in the speakers, this system offers sound quality at unparalleled levels.
It was no easy task to create a new level of sound quality and offer superior technology that would push the limits of dynamic loudspeakers.
Solid gold speaker takes luxury up a level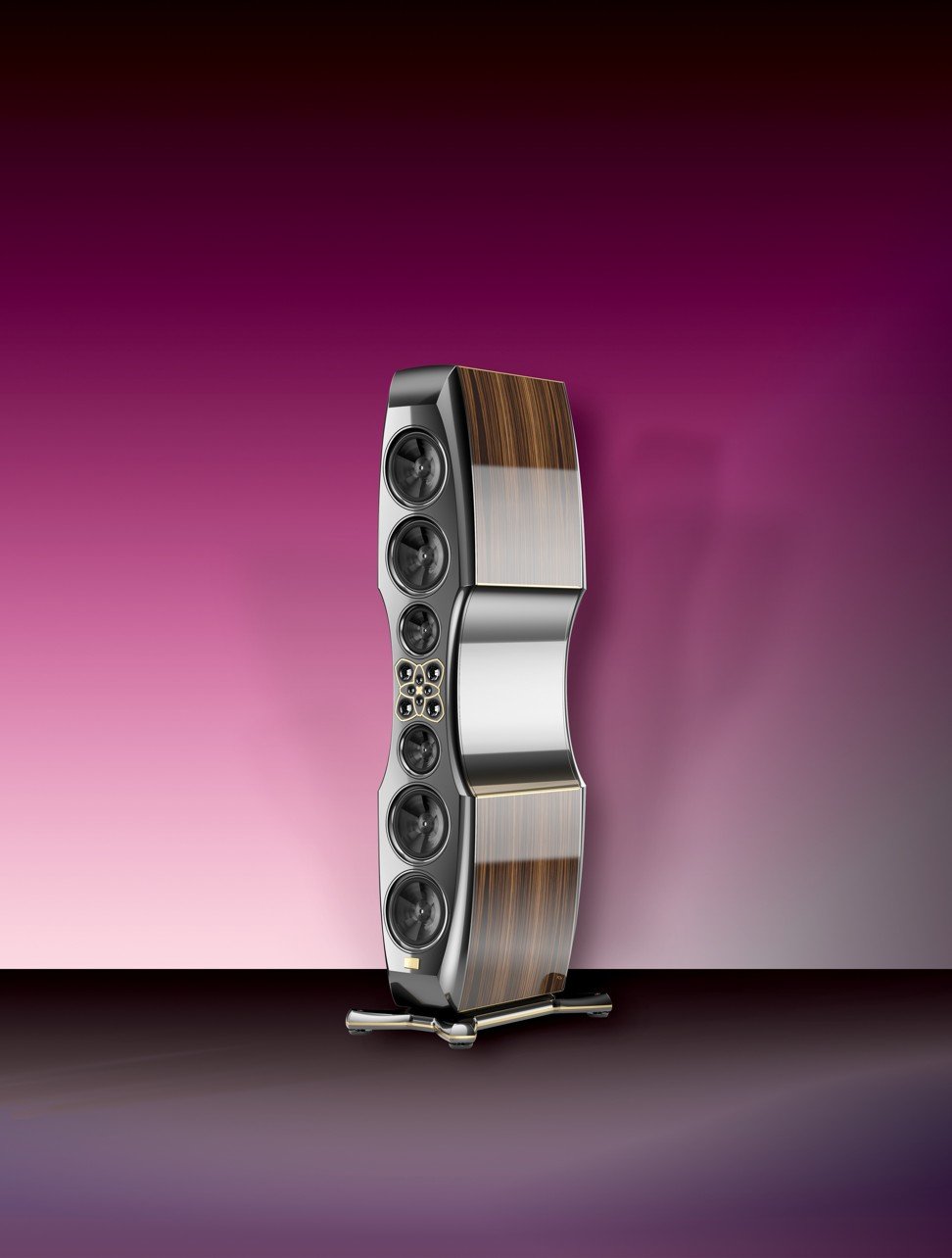 Newly engineered Kharma drivers were designed for the speakers. The Enigma Veyron EV-1 is equipped with the exclusive Kharma Omega F drivers. The largest diamond cone surface is used for the tweeters of the loudspeakers.
Four of 2017's hottest speakers
The loudspeaker cabinet is constructed from 100mm-thick, 5-axis CNC machined Bullet wood panels, while the subwoofer, tweeters and the amplifier are housed in an elaborate and elegant looking stack.
The massive subwoofer is constructed of 4cm-thick Bullet wood and aluminium plates to form a solid base for the reproduction of an impressive tight bass. The impressive and elegant system can complement the interiors of your home. Customisable options are available for the sound system, such as the subwoofers.