Even the most famous marques are changing their tune about SUVs. Two years ago, Ferrari chairman and CEO Sergio Marchionne stated: "You'd have to shoot me first" when asked whether the Prancing Horse had plans to launch a sport utility vehicle.
Last month at the North American International Auto Show in Detroit, Marchionne revealed that Ferrari would produce its first SUV by late 2019, suggesting: "It's whatever Ferrari thinks a utility vehicle should look like. By definition it's going to drive like a Ferrari."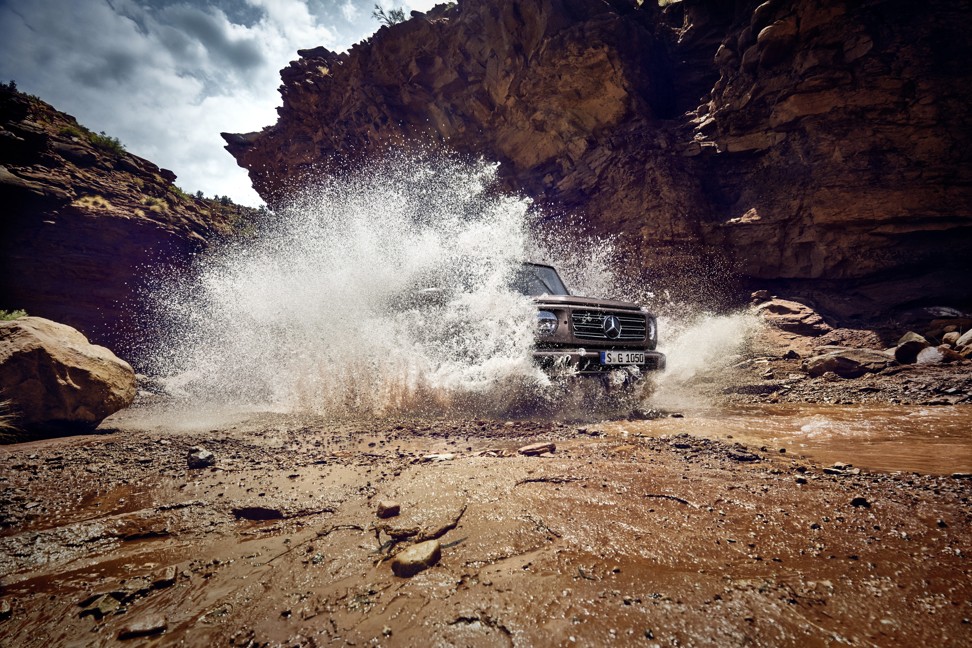 The Italian sports car maker is finally jumping on the bandwagon of lucrative ultraluxury SUVs. Porsche was among the first, launching its midsize luxury SUV Cayenne in 2002; Bentley has had its own SUV line, Bentayga, since 2016; Lamborghini unveiled its first SUV, Urus, last December; and Rolls-Royce is expected to launch its first SUV, Cullinan, later this year.
Kenneth Ng, president of the Hong Kong Automobile Association, says: "SUVs have been extremely popular in Hong Kong in recent years for a variety of reasons, and some luxury automobile brands, which have not had SUVs in their product line, have realised they are losing out, so they are catching up now."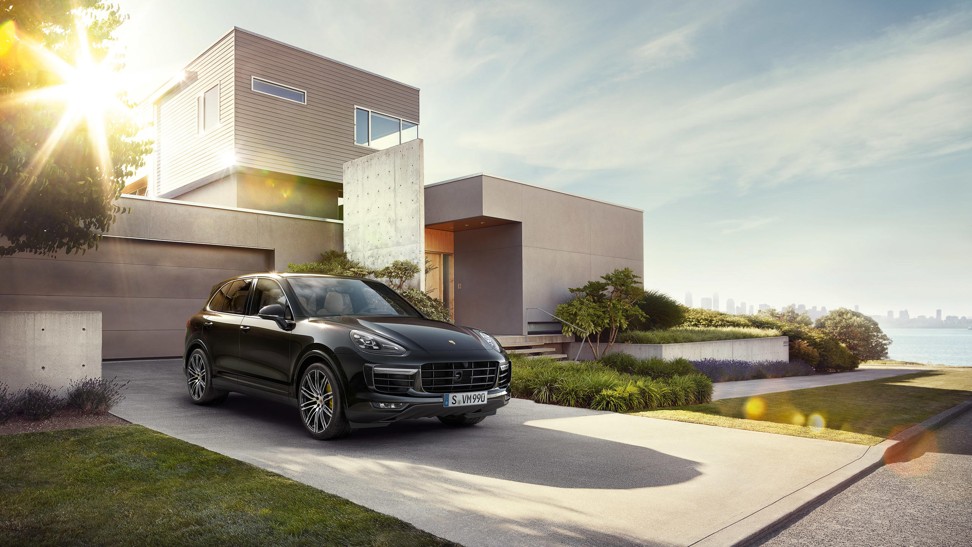 Defined as a vehicle with all-wheel drive for off-road capability, tall interior packaging and comfy high seating, the SUV used to be regarded as a family car. Ng says most SUVs were previously made in Japan and were not considered luxury cars.
However, with SUVs now the largest segment in the car world, luxury car makers have started to realise the potential of the market.
According to global market researcher Euromonitor International, SUVs became the largest car segment in the automotive world in 2015. "Similar to the rationale of Porsche producing the Porsche Panorama – a luxury saloon car with comfortable passenger seats and sports performance – brands will offer superluxury SUVs," Ng says.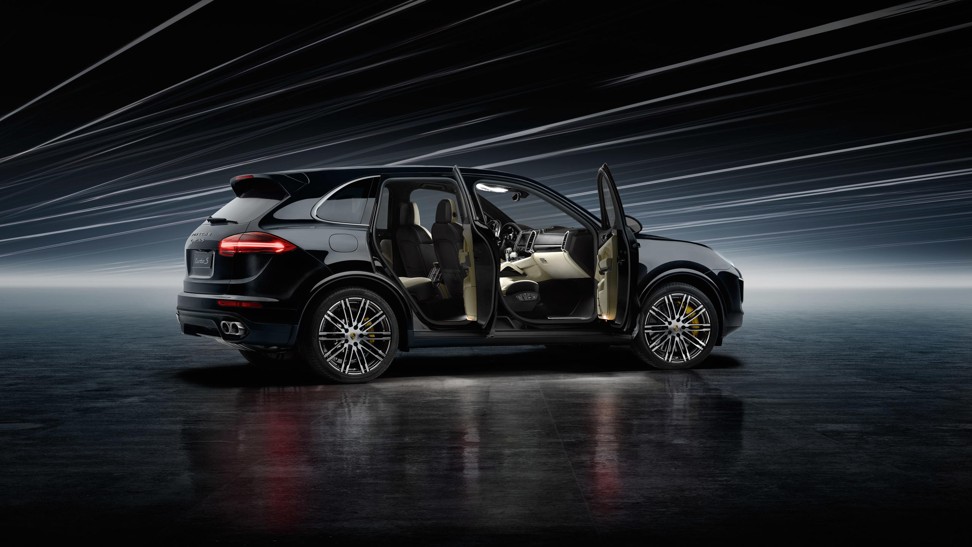 Last month, Lamborghini's Urus, debuted in Beijing and is scheduled to deliver around September this year. "People who are buying our supersports cars usually have five to eight cars in their garage. Among these cars, there's always an SUV or sedan," says Federico Foschini, chief commercial officer and member of the Management Board, Automobili Lamborghini. "A lot of people are waiting for [the Urus] because they are in love with the brand and they can afford a Lamborghini that seats more than two passengers."
Referred as a "super sports utility vehicle" by the Italian supercar maker, the Urus features a 4-litre V8 twin-turbo engine, accelerating from zero to 100km/h in 3.6 seconds with a top speed of 305km/h, making it the fastest SUV in the market. High-end materials such as leather, carbon fibre and wood are used in the interior.
People who are buying our supersports cars usually have five to eight cars in their garage. Among these cars, there's always an SUV or sedan
"We call it an all-round super sports car because it has all the characteristics of a sports car when it comes to design and performance, whileit has the characteristics which are unique to an SUV – off-road capability, a spacious and luxurious interior, spacious luggage area, and opportunity for personalisation," Foschini says.
Lamborghini believes the car will reach out to families and women who weren't interested before. "Female customers will increase, we are pretty sure," Foschini says.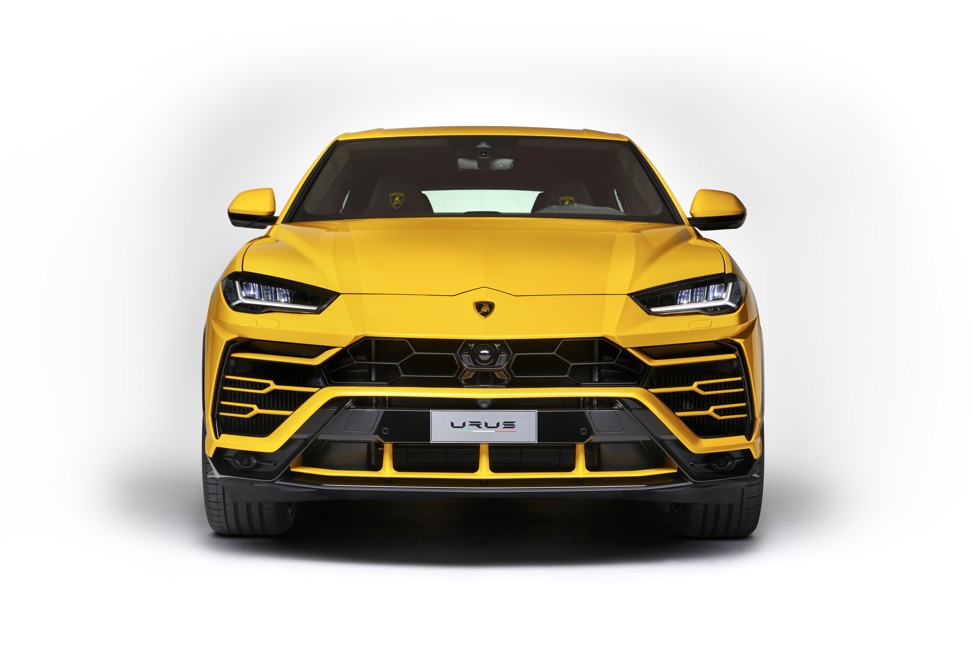 The Italian supercar maker has a young customer base – more than 60 per cent of its customers are aged younger than 50. With the launch of the Urus, it is expecting to gain customers over the age of 50.
Say hello to Porsche's first all-electric production car
In mid-January, British luxury carmaker Bently launched the Bentayga V8, the third version of its luxury SUV model. Introduced in 2016 as the brand's first luxury SUV and "the most expensive, most luxurious and fastest SUV in the world", the Bentayga, priced at HK$4.25 million, sold 5,586 units worldwide in 2016, becoming Bentley's best-selling model of the year.
Ferrari turns 70: the makings of the sexiest car in history
With a 4-litre twin-turbocharged V8 petrol engine, the new Bentayga accelerates from zero to 100km/h in 4.5 seconds, with a top speed of 290km/h. For the interior, the brand used high-gloss carbon fibre for a sleek touch.
Mercedes-Benz G-Wagen gets its first revamp since 1979
In the same week, Mercedes-Benz unveiled its redesigned iconic SUV, G-Class, at the North American International Auto Show. The German carmaker recorded a 14 per cent growth in sales in 2017. More than a third of Mercedes-Benz cars sold were SUVs.
With all the ultraluxury SUVs lined up in the coming few years, Ng believes the market, especially Hong Kong, will be responsive to these new toys." Hong Kong is not short of people who are willing to invest in expensive cars. I anticipate there will be waves of trade-ins for these ultraluxury SUVs," he says.