An exhibition at Gallery Hyundai sheds light on the flower paintings from last century of the Joseon Kingdom (1392-1910) as the origin of Korean modern art.
Flowers and birds were the most popular subjects of "minhwa" (Korean folk painting) in the 19th century as they symbolised wealth, honour and marital harmony. Despite their artistic value, these paintings were considered to have originated from the lower class and hardly researched.
Do Hyung-teh, CEO of Gallery Hyundai, said he found the answer to one of the most frequent questions when he promoted Korean art overseas – what is the root of Korean abstract art – from the flower and animal paintings.
Many modern Korean artists, including Lee U-fan, Chang Uc-chin, Kim Chong-hak and Kim Gi-chang, loved minhwa and collected these flower paintings and this hints at the influence of Korean minhwa on modern Korean painting, especially abstract art.
'Rockefeller Mania' sees US$115 million Picasso sale at record auction
Gallery Hyundai will display minhwa, antique furniture pieces and Korean porcelain with modern Korean abstract paintings during the Frieze Masters art fair in London in October.
Titled "Flower Paintings from the Joseon Dynasty", the exhibition features flower paintings mainly from the 19th century. The exhibit is held at three venues of Gallery Hyundai – Flowers and Small Animal paintings in the Main Space, Peony and other Flower paintings in the New Space and works of embroidery in the Dugahun Gallery.
Though the Korean title of the exhibit indicates these paintings are minhwa, often translated as folk art, Professor Kho Youen-hee of Sungkyunkwan University, who co-curated the exhibition, pointed out that the paintings originated from the court and were popular among "yangban" or noblemen, during Joseon Kingdom, differentiating them from other folk paintings.
"Most of the existing flower paintings were created by court painters or aristocrats. Though they are called 'folk painting', few of them were actually made by ordinary people," Kho said. "But such an art-loving culture was passed down from above and each Korean household had paintings of flowers and books of the past. Many of the artworks, though, were destroyed during the Korean war (1950-53) and taken away during the Saemaul Undong in the 1970s because they were considered old and outdated."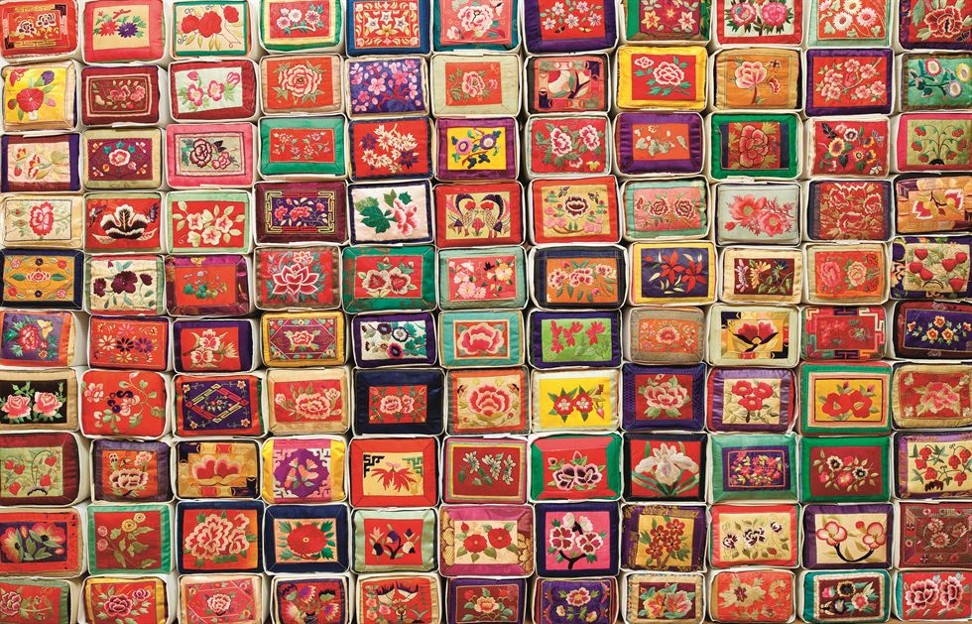 Kho said most of the paintings on view, borrowed from private collectors such as the late renowned painter Kim Gi-chang and private museums including the OCI Museum of Art and Onyang Folk Museum, are likely to have originally been displayed at homes of high ranking officials or even the palace.
"These are often looked down on as folk paintings, but some of them are assumed to be from court painters who sold their works for expensive prices outside the palace walls," Kho explained.
The most common style of these flower paintings are in vertical form as they were used for screens. Paintings for a screen originally existed as a set, but some of them are disassembled and now exist in the form of a single scroll.
"Most screens are four- or eight-fold, but there are larger ones up to 12-fold. Imagine how big the room has to be to put up a 12-fold screen," the professor said.
Why South Korea's monochrome painters are taking the art world by storm
Most of the painters of the flower paintings are unknown, but Kho said talent shines even without names.
"It is our art historians' job to discover and group works of these unnamed artists of distinct style," Kho said.
Kho emphasised how culturally advanced their ancestors were.
"There were people in the 18th century who collected and appreciated these flower paintings. They were much closer to art than we are nowadays," Kho said.
"However, unlike these elaborate and radiant paintings of peonies, Joseon was a land of simple gardening. Even in palaces, gardens were not luxurious and the king would not have many chances to see peonies in person. Instead, people of Joseon enjoyed the image of flamboyant flowers through paintings regardless of rank, from the bottom to the top. I think the importance of Joseon flower paintings lies in the culture of enjoying flowers in all classes".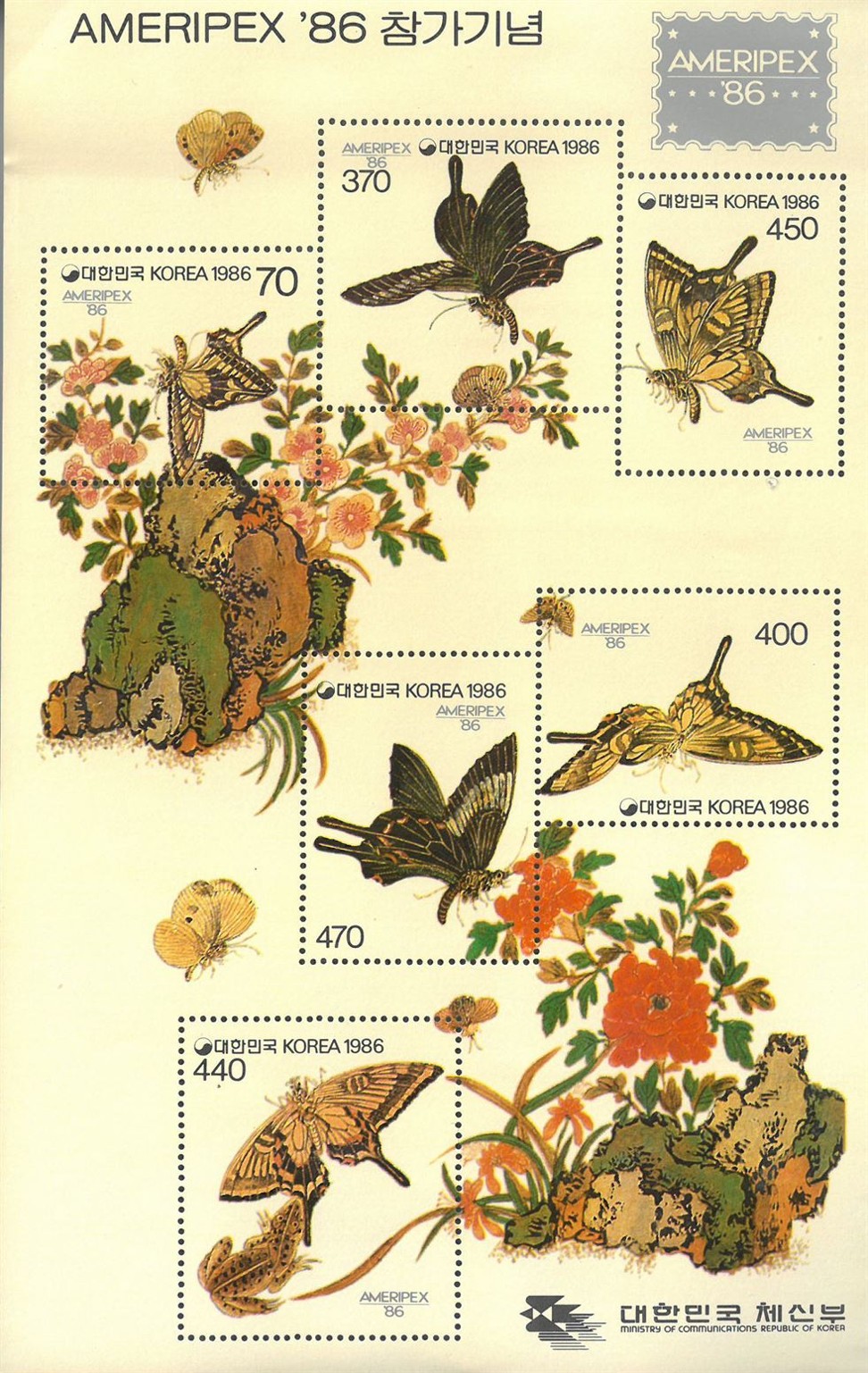 Some of the flower paintings are in realistic detail, while others are patterned flowers and leaves similar to contemporary graphic design.
"This patternised style of flower paintings is little-known. We wanted to show how minhwa artists manifested creativity and originality," said Chung Byung-mo, another curator of the exhibition and a professor at the department of Cultural Assets of Gyeongju University.
A painting of two rabbits pounding grain in a mortar was turned into a postage stamp in 1980. Chung said minhwa was a popular subject for postage stamps in the 1980s.
Artist Liu Bolin on changing art forms and collaborating with Ruinart
"Thanks to the 1986 Asian Games and the 1988 Olympics held in Seoul, Korean folk painting was rediscovered," Chung said. "These grotesque yet humorous animals appear in a somewhat abstract form in flower paintings. It showcases how imaginative Joseon minhwa painters were."
This is the second minhwa exhibition co-organised by Gallery Hyundai and the Seoul Arts Center (SAC), following "Minhwa and Court Painting of the Joseon Dynasty: Munja-do and Chaekgeori" exhibit in 2016. The exhibit received favourable reaction and toured the Charles B. Wang Center at Stony Brook University in New York, Western Kentucky University and Cleveland Museum of Art.
A conjunctive exhibition "Masterpieces of Joseon Minhwa: Kim Sejong Collection" will be held at the SAC's Seoul Calligraphy Art Museum from July 18 to August 26. The exhibit will consist of paintings from major minhwa collector Kim Se-jong's collection.
Want more stories like this? Sign up here. Follow STYLE on Facebook, Instagram and Twitter
This article was originally written by Kwon Mee-yoo for The Korea Times.