Virtual reality (VR) gaming – where people can experience and interact with a computer-generated, three-dimensional simulated environment during a game – is growing fast around the world.
It can transport you into another world – one that is similar to reality, or a fantastical place that would be impossible to experience – the second you put on a VR helmet and headset.
Japanese 'smart clothing' tracks health and enhances VR gaming through motion tracking
Macau has a number of gaming options, including the opening of a new free-roaming multiplayer VR gaming venue, which means gamers can now enjoy the fun in an immersive experience like never before.
Zero Latency Macau, located in Broadway Macau in the Cotai resort area, is a 200-square-metre (2,150-square-foot) VR game space where up to eight players can play together at the same time.
The Macau venue is one of the company's 19 different venues located in nine countries around the world.
Unlike average VR gaming, Zero Latency gamers are able to move freely in the virtual world thanks to its advanced wireless technology and motion tracking.
Where to eat in Hong Kong and Macau: 9 places to savour in June
We recently visited the venue for a first-hand experience of playing its VR games. After a briefing session in a cyber-themed room, we are equipped with a military-grade backpack, containing a high-performance Alienware gaming PC, and put on a VR helmet displaying 2K resolution images and a headset which enables gamers to communicate with other each.
We are then led into a warehouselike space and set to enter the VR world.
Firstly, we play a 15-minute puzzle game, Engineerium, one of three immersive games available at the venue.
Inside the game, players' avatars are ancient aliens who are required to walk along a designated path featuring slopes, curves and moving platforms, and work as a team to complete challenges to be reunited with the tribe.
Beyond the casino: 5 most Instagram-friendly Macau hotspots
Despite actually playing on flat ground in the real world, your mind is fooled by what you see in the VR world, as if you are really walking uphill, downhill and even upside down.
It is a playful and family-friendly game – a good one for first-timers to start.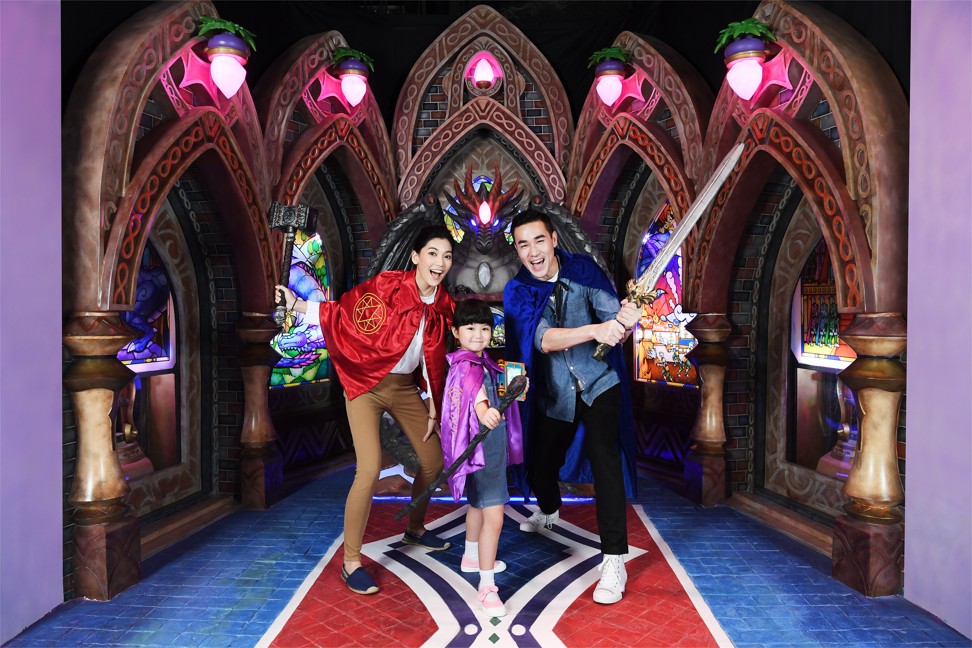 Then, we move on to two shooter games: Zombie Survival and Singularity.
Zombie Survival is a 15-minute game in which players are surrounded by herds of zombies in a fort.
4 avant-garde buildings in Macau designed by renowned architects
The mission is to stay alive until the rescue team arrives to save the entire crew.
Singularity is a 30-minute space-themed game in which players fight against robots and drones in a secret military space station.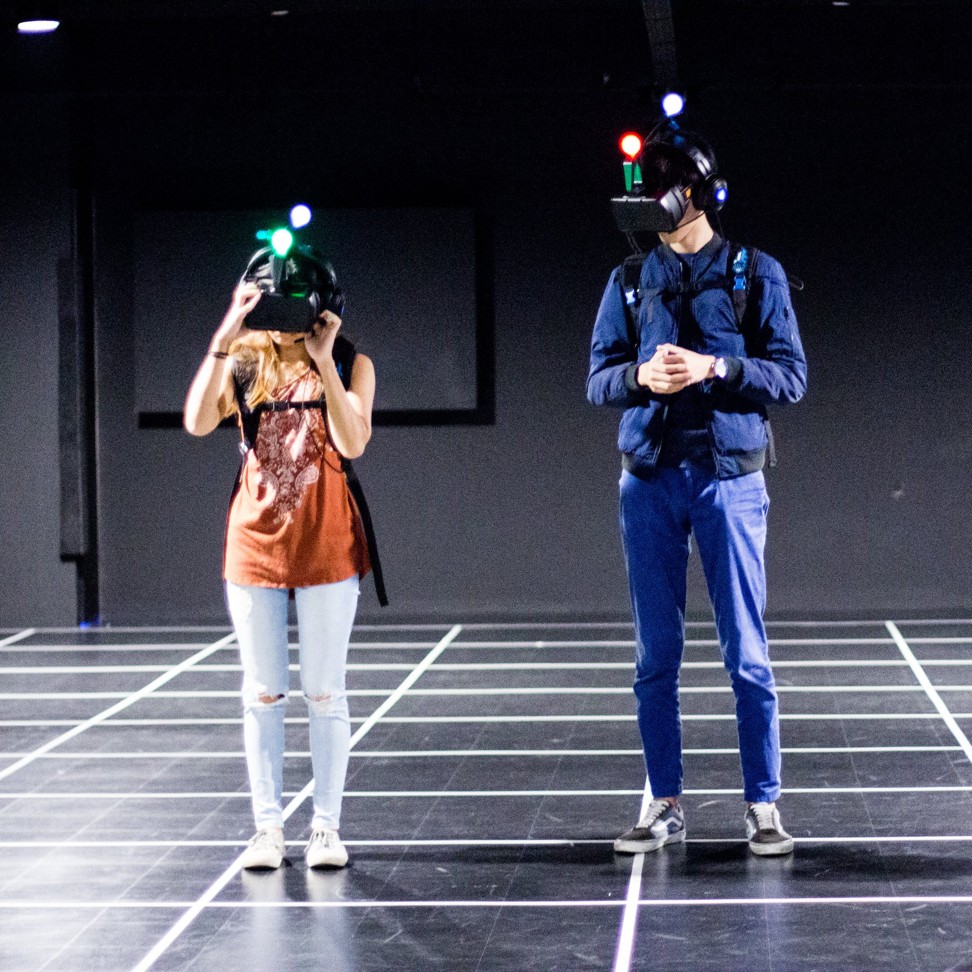 To play these shooter games, each player is given a gun controller.
With the gun controller, we can shoot down the zombies, robots or drones, as well as choose and change our weapons – from an automatic mini gun to a sniper rifle and from beam to rail gun – just by pressing a button.
The gun controller is weighted, which makes it more real.
However, it can be quite tiring after holding it for a little while.
What makes this VR experience different and really intense is that, in the game world, all gamers are free to move anywhere – they can even take lifts to another floor.
MGM Cotai's dynamic theatre, Asia's first, is the size of three tennis courts
While we can actually see where other players are in the virtual world, the system will send out warnings when you are too close to other players, or the building's walls.
So what happens if you are unfortunately killed by the zombies or robots?
Do not worry! Your avatar will revive and get back in action within 10 seconds.
For safety reasons, these VR games only are open only to gamers aged 16 or above.
Do not be disappointed if you are too young for these immersive VR games, or if you want to bring along your young children.
The solution is Planet J, the 9,300-square-metre live-action role-playing theme park at Sands Cotai Central, which welcomes gamers of all ages.
It comprises eight themed zones, with 200 game installations, augmented reality (AR) and VR gaming facilities.
Throughout the game, players are adventurers whose mission is to save the Magic Stone Kingdom from a mystifying dark power.
Different challenges, hints and directions are given via the "Magic scroll" – a small electronic device – during the adventure.
To immerse yourself into the game, players can put on cosplay outfits and accessories provided in the park.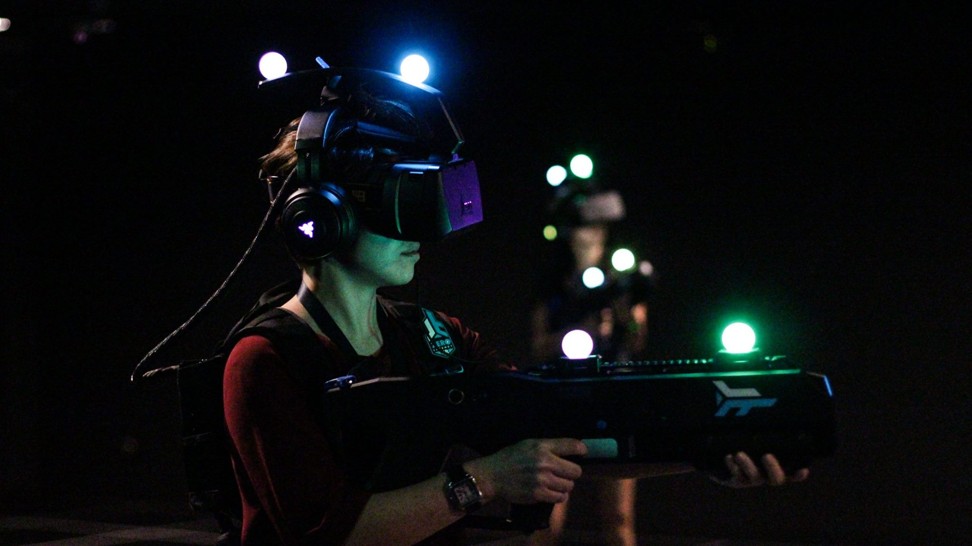 Different levels of difficulty (easy for children and hard for adults) are set before the start of the adventure.
The challenges – from solving riddles to playing motion-controlled games – require brainpower, logical thinking and sometimes body coordination to complete.
The experience is like bringing role-playing video games to reality and the challenges that have to be carried out in the harder level are not easy to accomplish.
Players can take part individually and compete with each other, but we think it's good fun to play together with friends and families as a team.
Virtual reality and blockchain are taking art to the next level
Do not forget to try its three different VR games.
You can be Orange Head Rabbit, punching clock-shaped monsters in a whimsical world, or an exorcist fighting against Chinese vampires and demons with magical spells and swords in The Hopping Dead, or a monster punching zombies, giants and reapers in Monster Frankenstein. Or you can battle with a three-metre (10-foot) tall dragon in the City Gate AR game.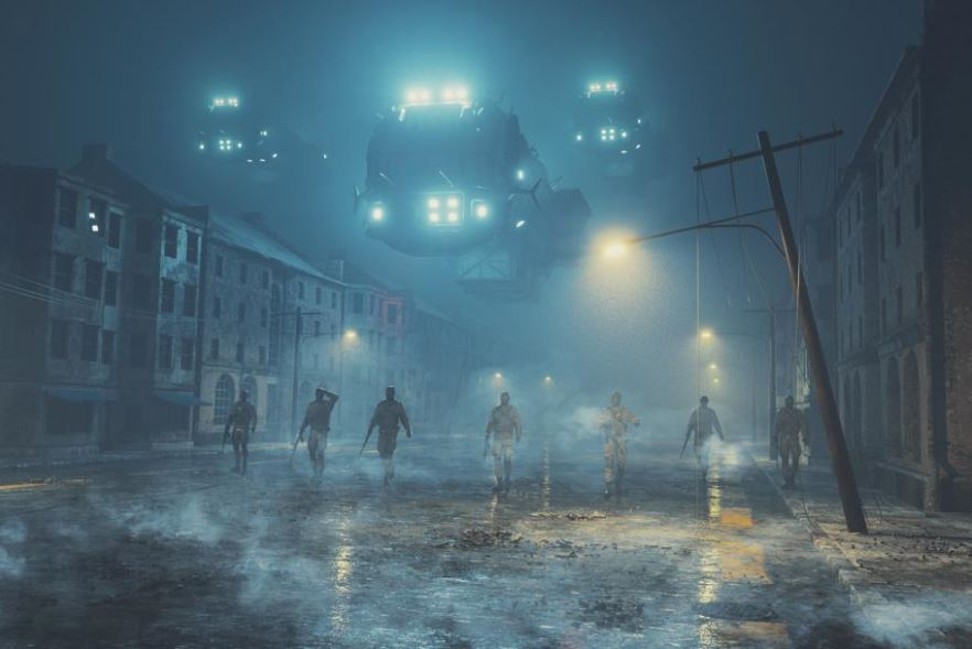 A 48,000 square-foot VR/AR indoor theme park is also planned for the cinema-themed Studio City Macau.
Hero Central Park, developed by the Malaysian theme-park company US VR Global.com, will feature more than 30 games, immersive rides and attractions, such as a technology-enhanced sports playground, VR roller coaster and 4D motion cinema.
Gamers are eagerly awaiting news about an opening date for the theme park.
Want more stories like this? Sign up here. Follow STYLE on Facebook, Instagram and Twitter