Samsung Electronics is set to square off with its arch-rival Apple in the premium smartphone market in the second half of the year as the South Korean technology giant unveils the Galaxy Note 9 this week.
Its latest premium smartphone will be showcased in New York on Thursday.
To turn its sluggish smartphone sales around, Samsung is expected to give significant improvements to the Galaxy Note 9.
Samsung has decided to release the Note 9 smartphone about a month earlier than Apple's next iPhone in an effort to take the initiative in the premium smartphone market in the latter half of this year.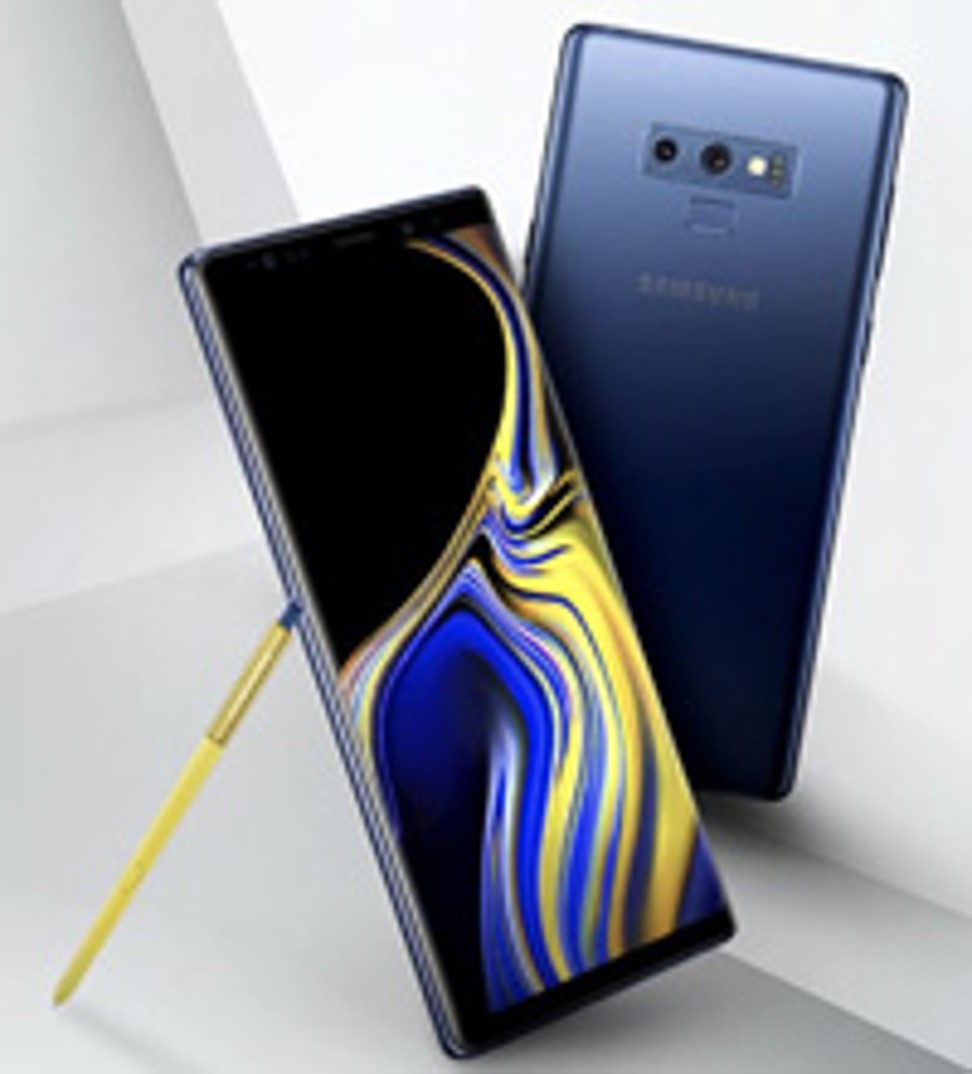 According to industry analysts, Apple is likely to unveil three new iPhone models in September: a 6.5-inch iPhone X Plus and 5.8-inch iPhone X – both with organic light-emitting diode (OLED) displays – and a 6.1-inch liquid-crystal (LCD) display iPhone.
KGI Securities analyst Ming-Chi Kuo says the 6.5-inch OLED iPhone will cost about US$1,000, similar to the current iPhone X price, while the LCD iPhone will be about US$700.
7 things to expect in 2019 with Samsung's foldable 'Galaxy X' phone
The 6.5-inch iPhone will offer three colour options including black, white and gold, while the LCD iPhone will be offered in five colours.
In contrast, Samsung's Note 9 will feature a huge 4,000 mAh battery, which is the largest-ever among Samsung phones. With a 6.4-inch screen, the Note 9 will also come with an industry-leading 512 GB of storage and 6 GB of RAM.
The latest Galaxy Note is expected to come with a more advanced S Pen stylus.
It is understood that the S Pen will come with Bluetooth connectivity. A button on the stylus can be also used as a camera shutter and a remote control for other apps.
What you should know about Apple's new iPhones
For processors, the Note 9 will be powered by the Exynos 9810 processor or Qualcomm's Snapdragon 845 processor.
It is also expected to feature an updated version of Samsung's artificial intelligence (AI) assistant Bixby.
Also, it is expected to feature dual cameras on the back and an 8-megapixel lens on the front.
Samsung announced on July 31 that it would launch the new Note smartphone early at a "reasonable price".
Samsung 5G launch targets Chinese rival Hauwei
Considering this, industry watchers said the price of the 512GB edition will be about 1.35 million won (US$1,200) while the 128 GB edition will cost about 1.09 million won.
Its predecessor the Galaxy Note 8 cost 1.25 million won for the 256 GB edition and 1.09 million won for the 64 GB edition last year.
For Korean consumers, Samsung is expected to receive pre-orders starting on August 14 and pre-order buyers will be able to receive the Note 9 from August 21.
The company will officially start selling the device on August 24.
Want more stories like this? Sign up here. Follow STYLE on Facebook, Instagram and Twitter
This article was written by Baek Byung-yeul for The Korea Times.