Technology companies often deliberately make the design of their hi-tech devices a testament to minimalism. They prefer to use simple clean lines, muted colours and few embellishments.
So what do you do if they are not quite to your own particular taste – and you want products to say something about you when you use them?
Luckily for lovers of the Apple Watch, who may admire the technology but want to transform the look of the timepiece into something that's more of a personal statement, you don't have to compromise.
Here are just some of the top Apple Watch straps to suit any look – or personality.
6 reasons why it makes more sense to buy Apple's iPhone 8 rather than an iPhone Xs
Longvadon

The brand's Caiman Series straps are a huge step forward for Apple Watch wearers.
Made with quality leather, the lining on the strap is also suede, letting it sit comfortably on the wrist.
Maret Fine Jewellery
Be boujis and unashamed with diamond-and-pearl-encrusted bracelets that – coincidentally – perfectly fit your Apple Watch.
Hermès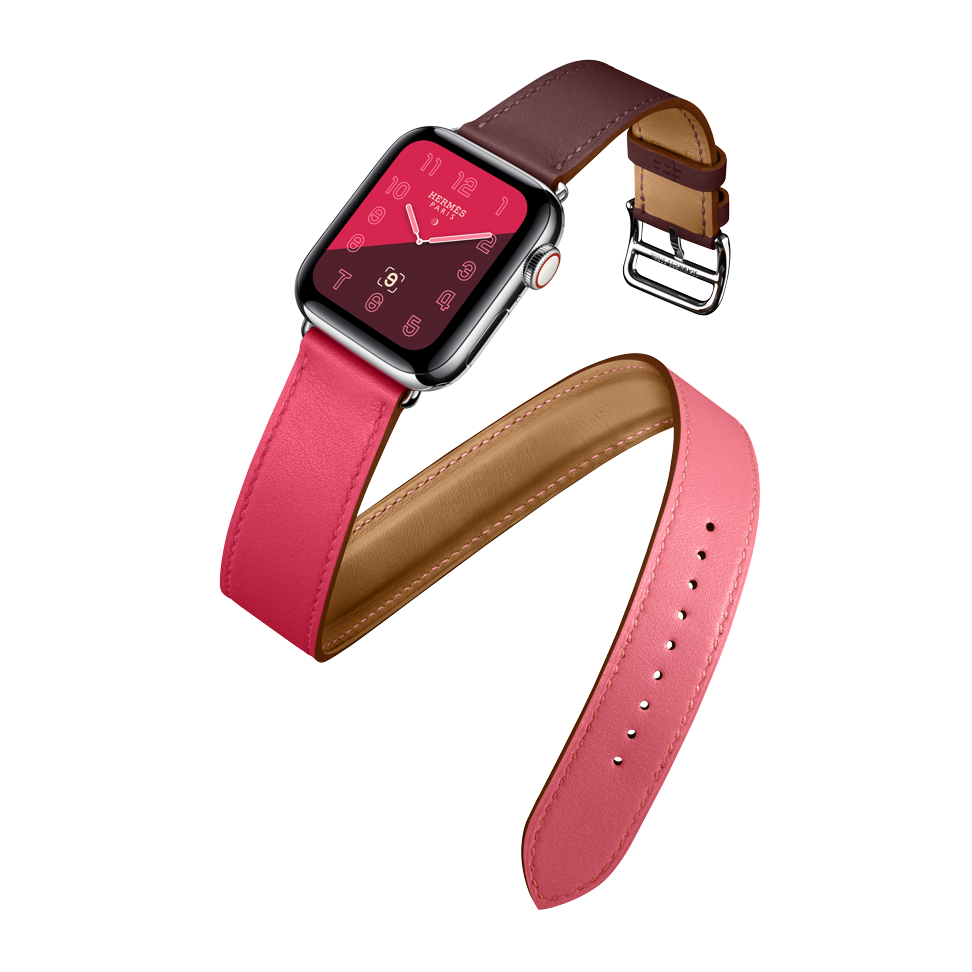 If you're out to impress, the orange box from Hermès is definitely a crowd pleaser.
The Apple Watch options come in a variety of leathers and colours.
Mysterious 'Mademoiselle D' inspires Hermès' classic luxury bags
The luxury French brand's iconic Double Tour strap – an extra long strap that wraps elegantly twice around the wrist – will not fail to impress.
Casetify
As one of the biggest makers of stylish and bespoke phone cases, you would expect this brand to dominate the straps for Apple Watches as well – and it does.
There's oodles of variety – in as many styles as the colours of the rainbow, so there's no excuse not to accessorise.
Bezels & Bytes
This label designs Apple Watch straps for those people who like a bit of finesse.
We love this luxury-inspired double chain-link leather strap that would match any item in a fashionista's wardrobe.
Want more stories like this? Sign up here. Follow STYLE on Facebook, Instagram and Twitter