How outdoor furniture can make alfresco chilling a breeze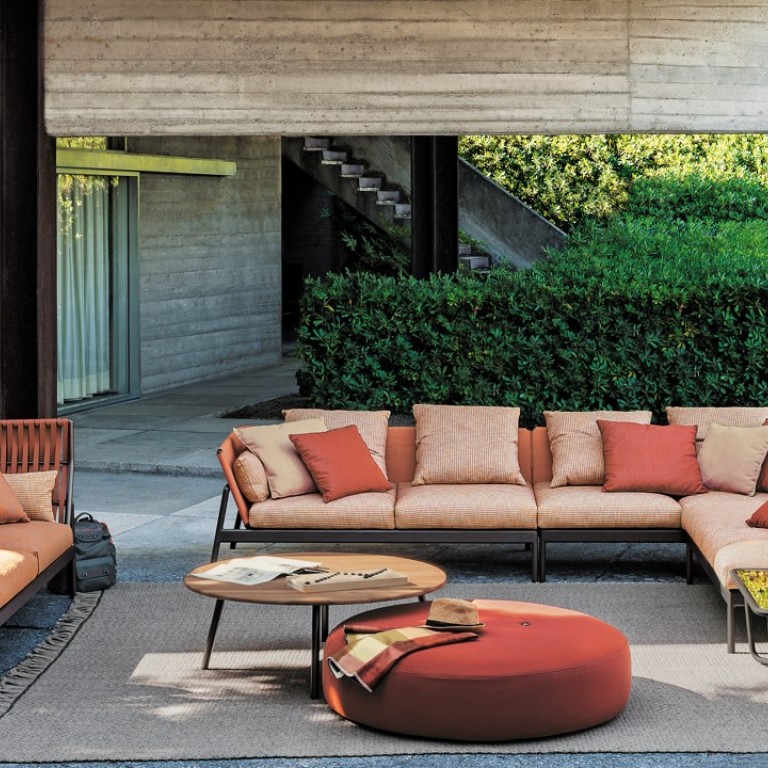 In concrete-clad Hong Kong, an outdoor residential space has always been a rare and valuable asset, be it a humble corner balcony for enjoying morning coffee or an expansive outdoor patio for entertaining.
"People view their outdoor space as an extension of their indoor space; it's not simply an add-on anymore," says Britta Butler, architect and founder of B Squared Design.
While a blessing, backyards, patios and rooftops in Hong Kong are challenging; they are usually small,
and at the mercy of the elements, from the sun to the rain.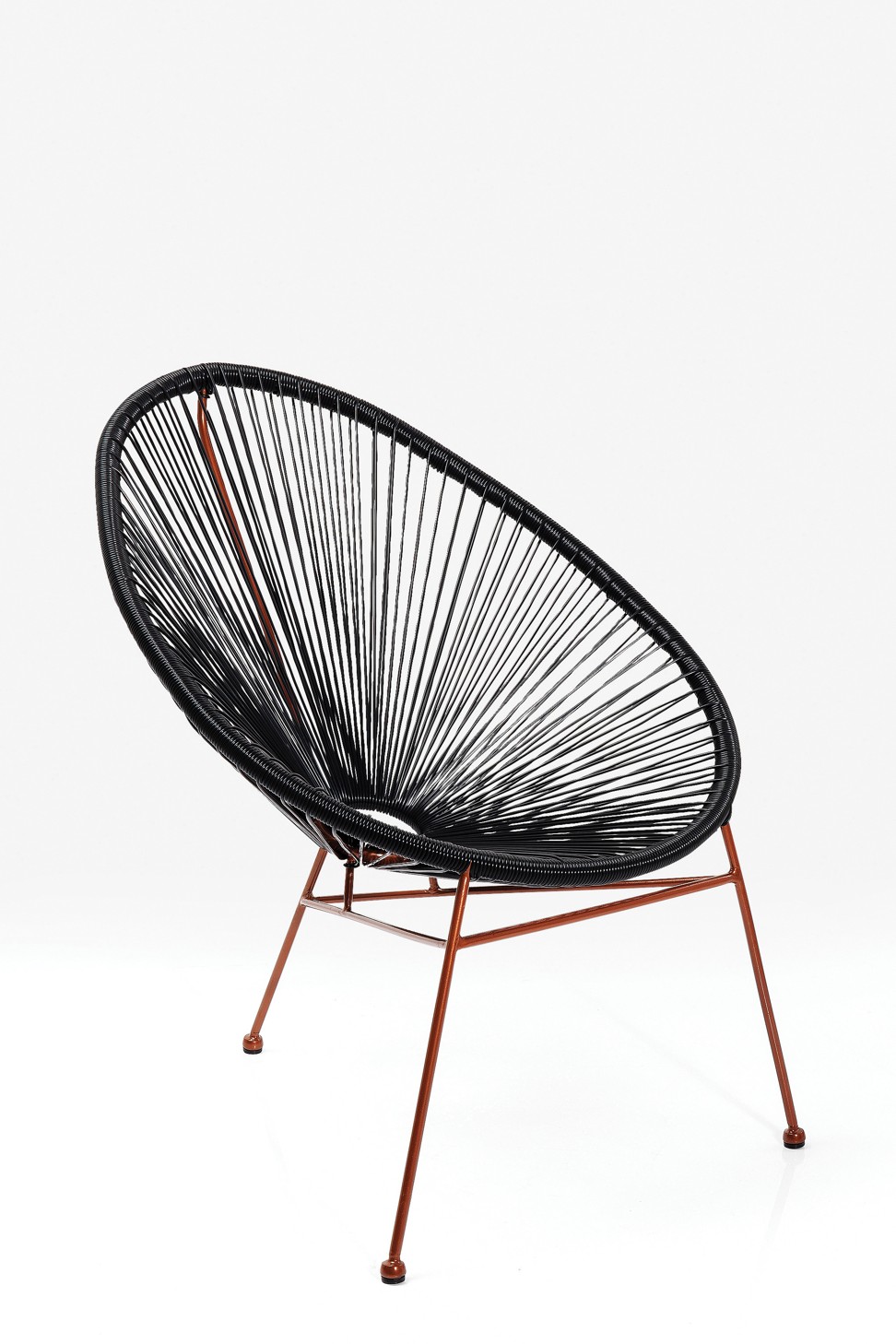 In this space-starved city, one of the challenges faced by those looking to furnish an outdoor space is how to get the most efficient use out of it.
As Butler notes, "My clients typically want to use their outdoor areas for relaxation and entertaining, so they need to be able to fit seating, tables, barbecue sets and plants, and reconfigure it all at a moment's notice."
According to Ivy Cheng, business development manager at Zzue Creation, Hongkongers usually favour lounge seating sets – usually two chairs and a side table – or even a simple folding table and seats.
But simplicity doesn't mean having to sacrifice style. The Radius Chair by Manutti is an example. Constructed from rope and featuring a wrap-around backrest, it can be paired with a wooden folding table for an earthy, on-trend look.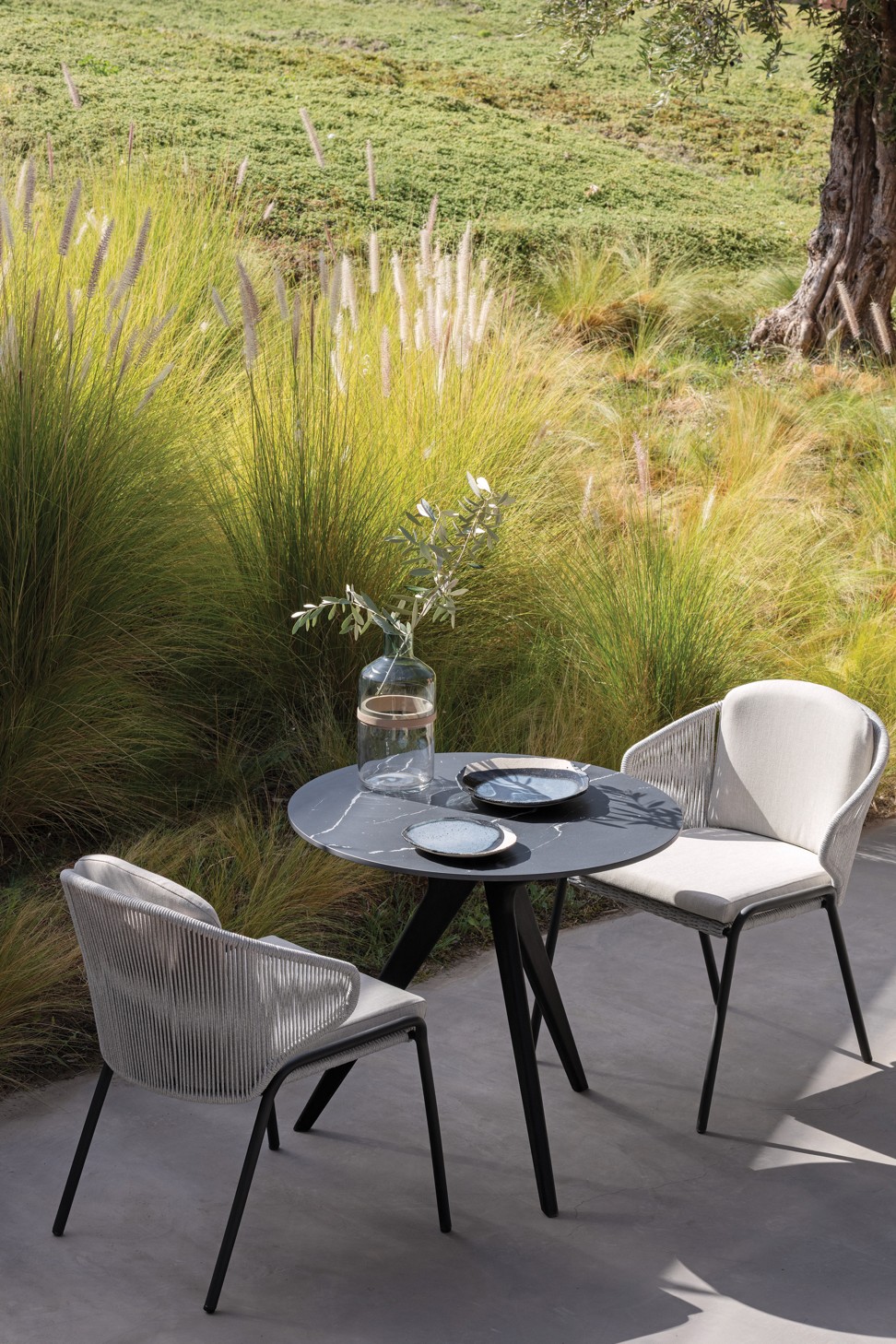 With the rain posing a constant threat, it's important to pick fabrics and designs that can withstand everything from a light drizzle to a full-blown typhoon.
For outdoor furniture, teak is a popular choice since it is durable and ages well.
"This can be attributed to the natural oils it contains, which act as a lubricant while protecting the wood against water, insects and rot," says Kate Babington, managing director of home brand TREE. "We especially like to use reclaimed teak, which bears dents, marks and worn surfaces that prove it has stood up to the elements."
Made from 100 per cent FSC-certificated reclaimed solid teak, TREE's mid century-inspired vintage outdoor dining table and chair feature tapered legs and sleek lines for a lighter, compact look.
"While teak does have a comparatively higher resilience, it is important to look after your outdoor furniture to ensure it lasts. Sun exposure may cause it to develop silvery grey tones, so we recommend applying a protectant to maintain your wood's naturally warm hues," says Babington.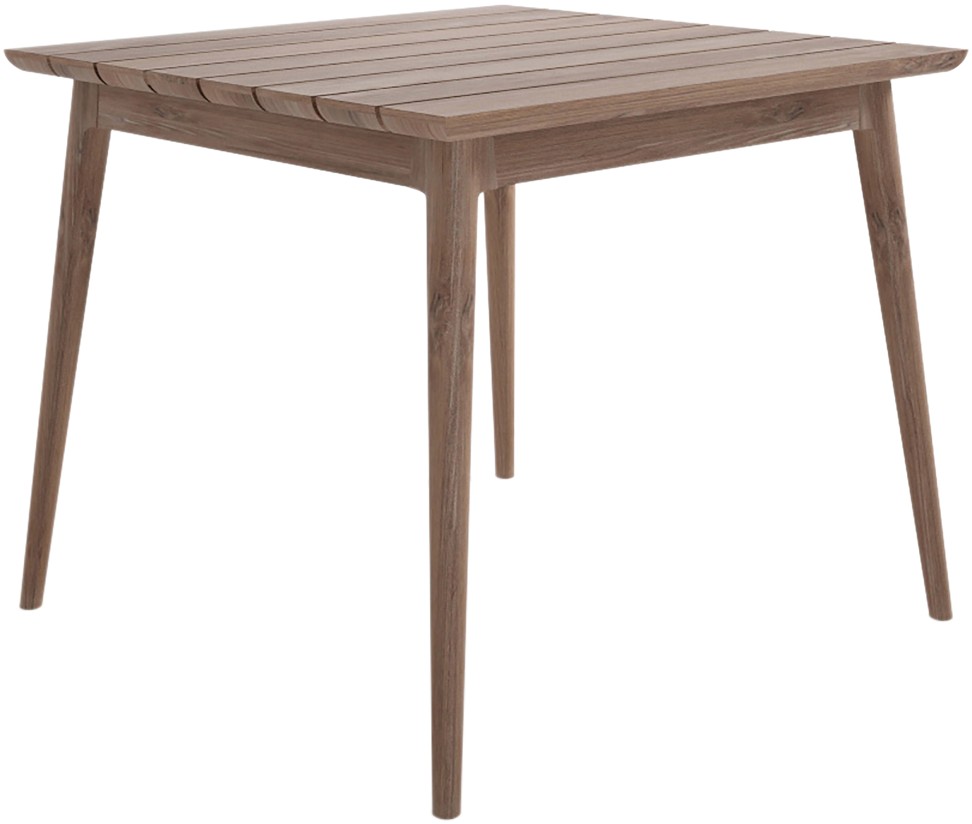 Porosity is also an important factor to consider. TREE's outdoor pieces feature slats to help mitigate the amount of water that seeps into the wood, allowing for quicker drying. After all, one doesn't want to be running out and lugging furniture in whenever there is a storm.
Other materials that fare well under the rain and sun include wicker, rope, PVC, stone and glass. Picking UV light-resistant fabrics is also important.
Peggy Bels of Peggy Bels Interior Design says, "Furniture used for rooftops and balconies needs to be durable. I favour Sunbrella fabrics because they don't fade in the sun. This is especially important for darker colours."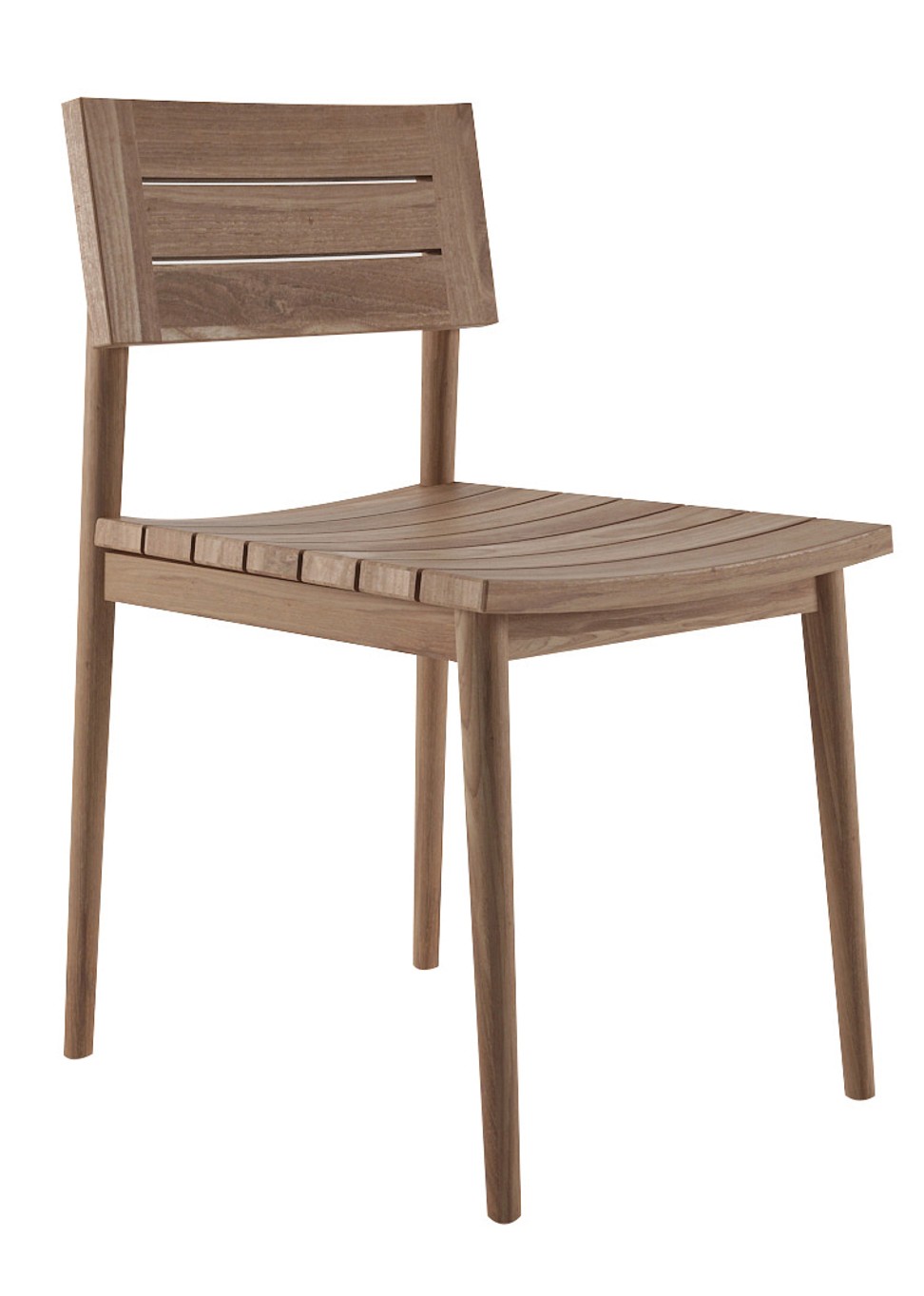 Easy to wash and designed to be mildew- and UV-resistant, Sunbrella materials come in a wide palette and can be used for cushions, furniture and umbrellas.
"I also prefer not to use any waterproof covers for sofas, and allow them to dry out naturally to prevent mould from forming under the covers," the designer says.
To make outdoor spaces more exciting, Cheng suggests mixing and matching textures – for example, rope and ceramic stone.
Available in different configurations, from L-shaped to a two-seater, Zzue Creation's Piper Sofa by Roda comes in a unique rust-coloured finish that "enlivens outdoor space and gives it more energy".
Off-kilter shapes add a sense of spontaneity. Taking its cue from nature's sinuous forms, Ovo's Forma furniture range incorporates thin steel with a slight recline, making it ideal for a midday snooze.
Tequila Kola offers many items with bold colours and patterns, including the Mosaik Garden range.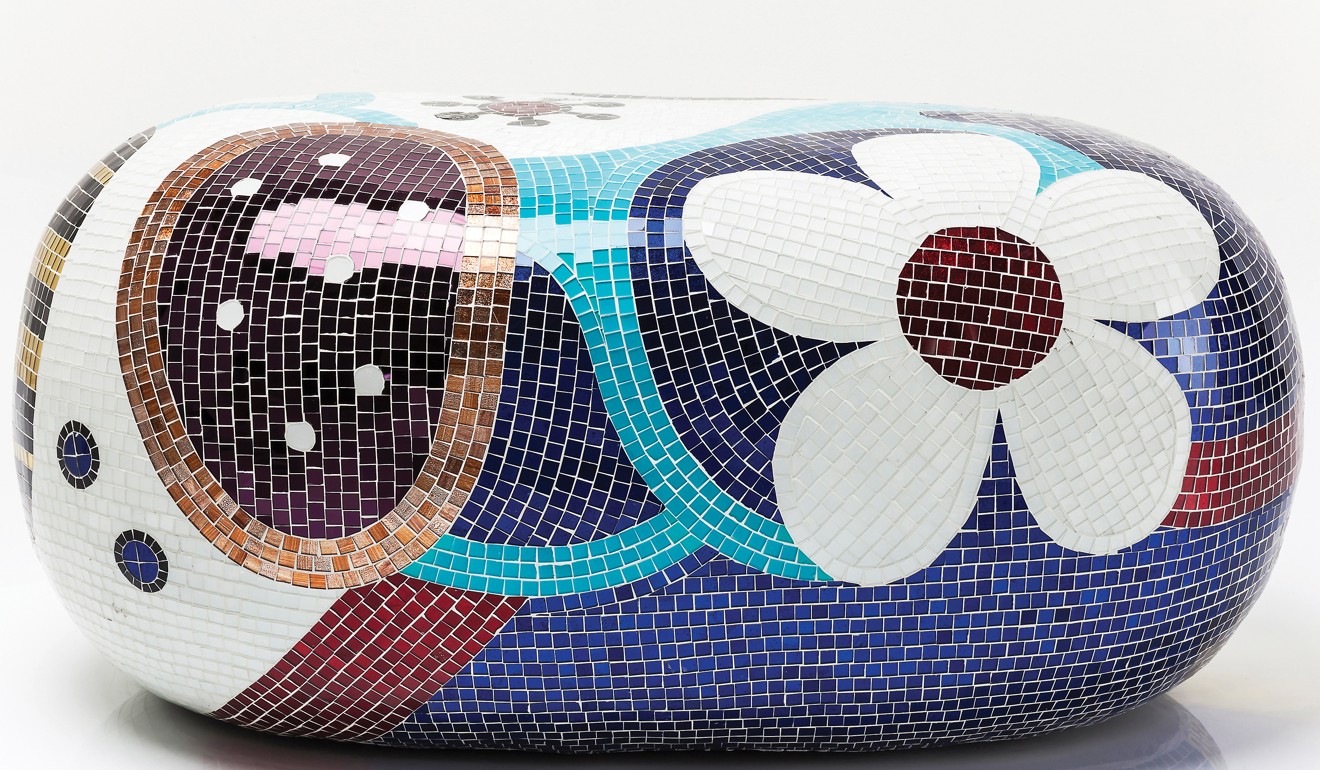 Crafted from mosaic glass on resin and fibreglass, the collection of oval coffee tables and Round S and Round M end tables easily double up as art. When it comes to decor, stone sculptures are popular items as "they age well and can withstand the weather", says Butler.
Meanwhile, those looking to add a splash of green to their balconies or patios may want to consider bougainvillea and African jasmine, which "thrive in Hong Kong's climate while requiring minimal work".
Want more stories like this? Sign up here. Follow STYLE on Facebook, Instagram and Twitter

With the right kind of materials and efficient use of space, your outdoor space can be turned into a natural extension of your indoor space