You won't find imported blueberries at Benz, a famed restaurant at Thai luxury resort Soneva Kiri. The chef serves farm-to-table cuisine on Thai island Ko Kood, using locally grown ingredients.
Gwyneth Paltrow told the New York Times that Benz was one of her favourite restaurants. "It is the most exquisite, spicy Thai food I've ever had," she said. "The flavours were incredible."
As an effective way to reduce carbon footprint, farm-to-table dining has, unsurprisingly, become a key feature of luxury hotels like Soneva that prioritise sustainability.
Sustainable luxury was long considered an oxymoron, until recent shifts in the hospitality industry responding to trends in luxury took green travel from niche to necessary.
What began with small efforts to reduce waste – such as paperless checkouts and refillable soap dispensers – evolved to include efforts that mirror the three pillars of sustainable development, which are "economic, social and environmental", according to the United Nations (UN). Considering that the UN has declared 2017 the International Year of Sustainable Tourism for Development, it's a good time for luxury hotels to get on board.
"In the past, people would say 'If it's sustainable, it can't be luxurious' or 'If it's a luxury it can't be good for you'," says Sonu Shivdasani, co-founder of Soneva resorts.
"At Soneva we believe quite strongly that we're able to offer our guests luxuries while minimising our impact on the planet and enhancing their health."
Soneva, named after founders Sonu and Eva Shivdasani, is considered a pioneer in "barefoot luxury", which values pristine environments and wide open spaces. Their newest resort, Soneva Jani, joins a string of new luxury hotels that prioritise sustainability.
"The more sustainable we are, the more luxurious we are," Shivdasani says.
Creative director of Soneva resorts blends luxury with sustainability
Guy Heywood, Asia COO for Two Roads Hospitality, agrees. "Taking an ecological approach to hospitality development, far from being a handicap, can bring its own rewards."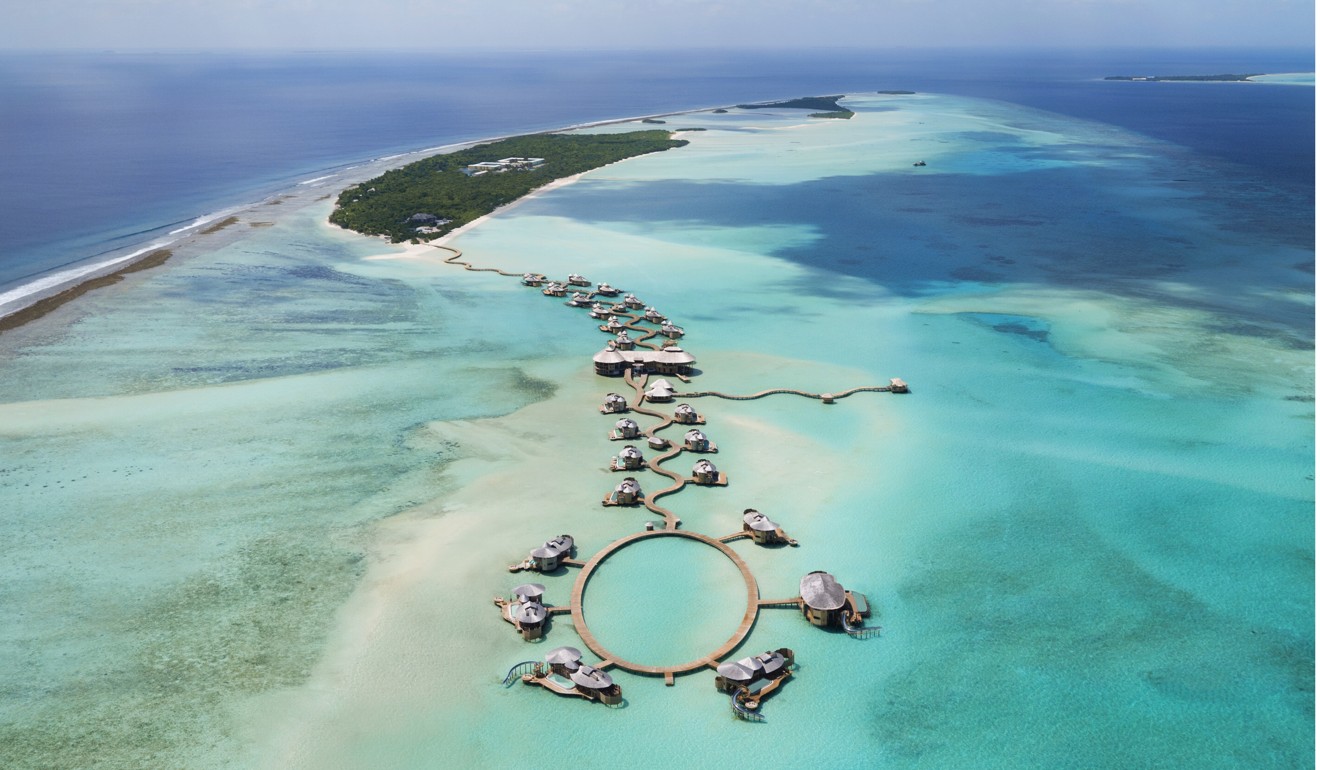 For sustainable luxury hotels, the rewards are imminent. Eco-conscious millennials are gaining spending power, and their values are driving trends in luxury travel.
"Millennials are twice as likely to support brands with strong management of environmental and social issues, and expect brands to not only manage their impact but communicate it," says Diana Verde Nieto. She is co-founder and CEO of Positive Luxury, an organisation that recognises "luxury lifestyle brands that not only take pride in their craftsmanship, service and design; but also care for their employees and suppliers, and work hard to protect our planet".
This echoes Credit Suisse's 2017 Global Investor report, which states that millennials are driving sustainable practices in various industries. "Companies must deliver good social and environmental performance and engage in sustainable practices or their future growth could be at risk," writes research analyst Julie Saussier in the report.
Redefining luxury
A recipient of Positive Luxury's Butterfly Mark award, Soneva hopes to anticipate the evolution of luxury itself.
Contemporary luxury, Shivdasani says, has evolved as the wealthy have. Once rural landowners who appreciated expensive possessions, the ultra-rich are now urban – and seek luxury that is an escape from polluted, connected environments.
Despite its evolution, luxury is still that which is exclusive, and by this definition, providing luxurious getaways is all the more difficult in an urbanising world, and barefoot luxury promises experiences that cities can't.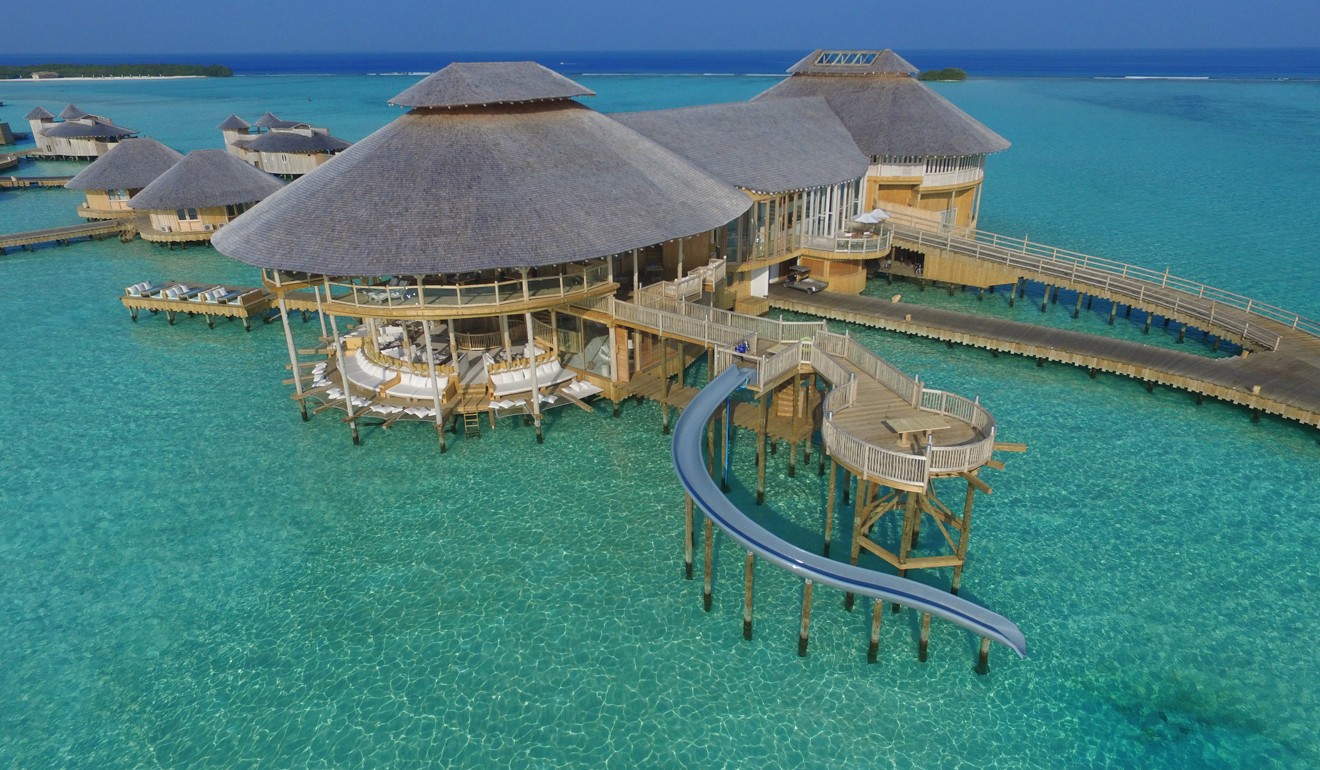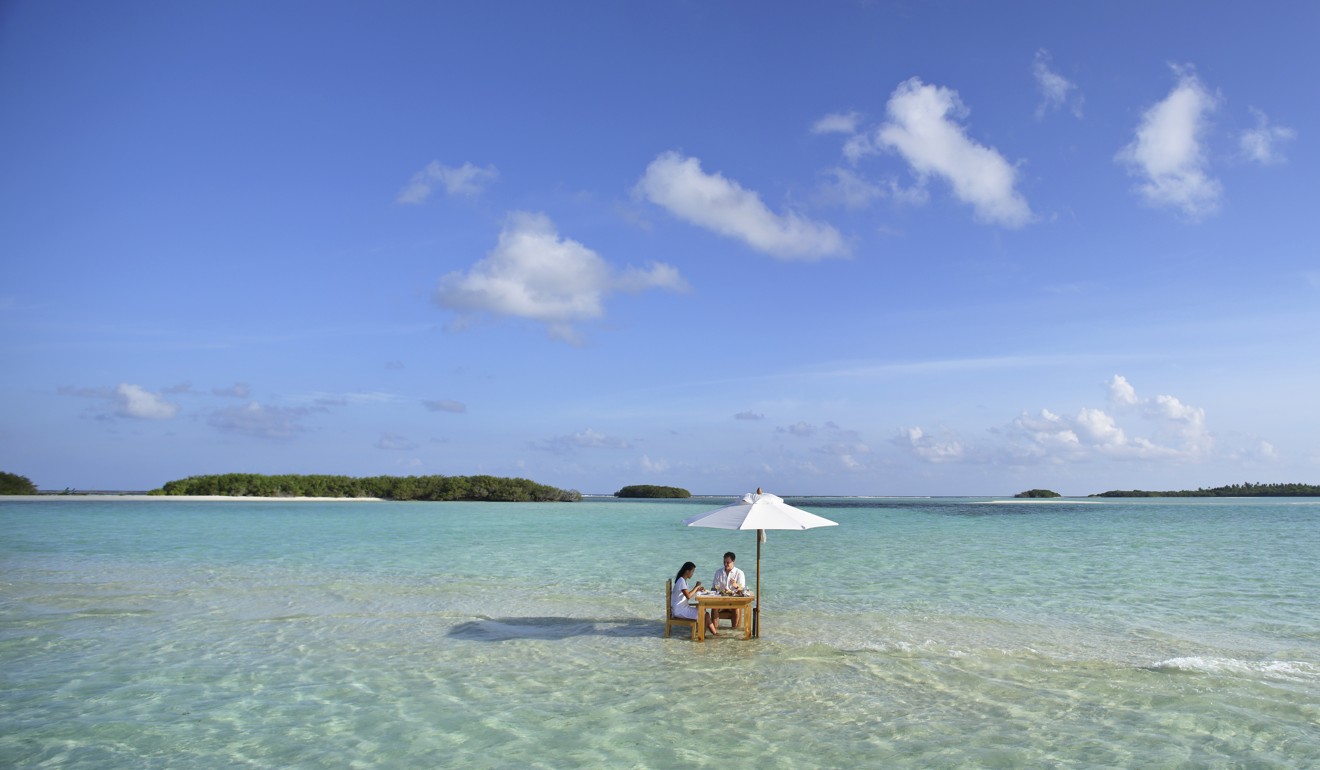 Private islands are the latest item on real estate shopping lists for ultrawealthy investors
Ahead of the trend in which luxury moves toward experiences rather than possessions, they endorse a concept they call SLOW LIFE, which stands for Sustainable-Local-Organic-Wellness Learning-Inspiring-Fun-Experiences, and hold annual symposiums with leading environmentalists.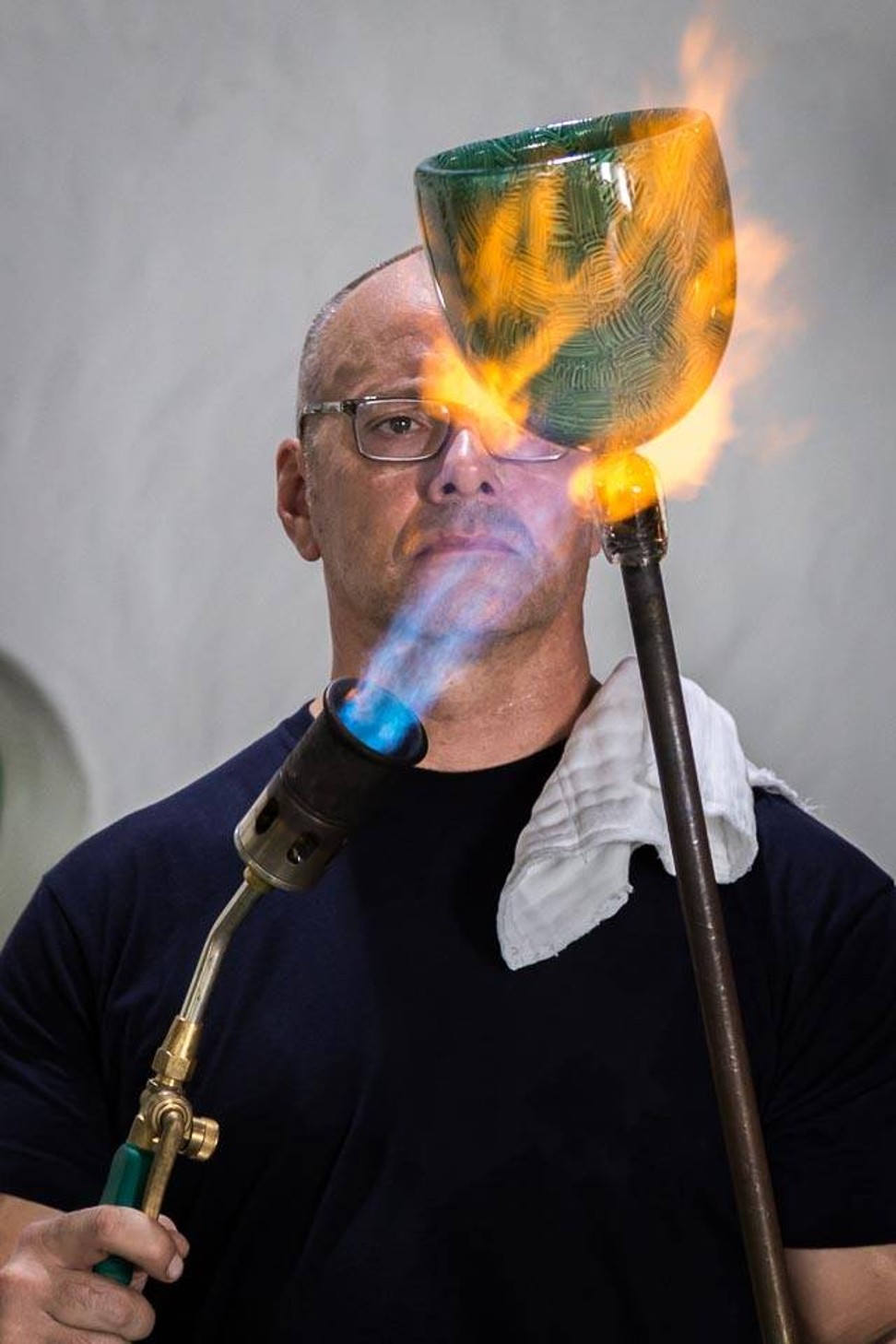 Developing eco-luxury
Like Soneva, Alila Hotels & Resorts sees rare experiences as a luxury. "We are curators of experiences that are as unique as the hotels themselves," says Doris Goh, chief marketing officer at Two Roads Hospitality Asia, Alila's parent company.
Taking a green approach to luxury, Alila puts responsibility at the core of sustainability, and aims to "be a good neighbour", Goh says."Being responsible means that, while we are preserving the lifestyle and the uniqueness of the destination, we must always remember that we have to minimise our impact on the environment and respect the local community."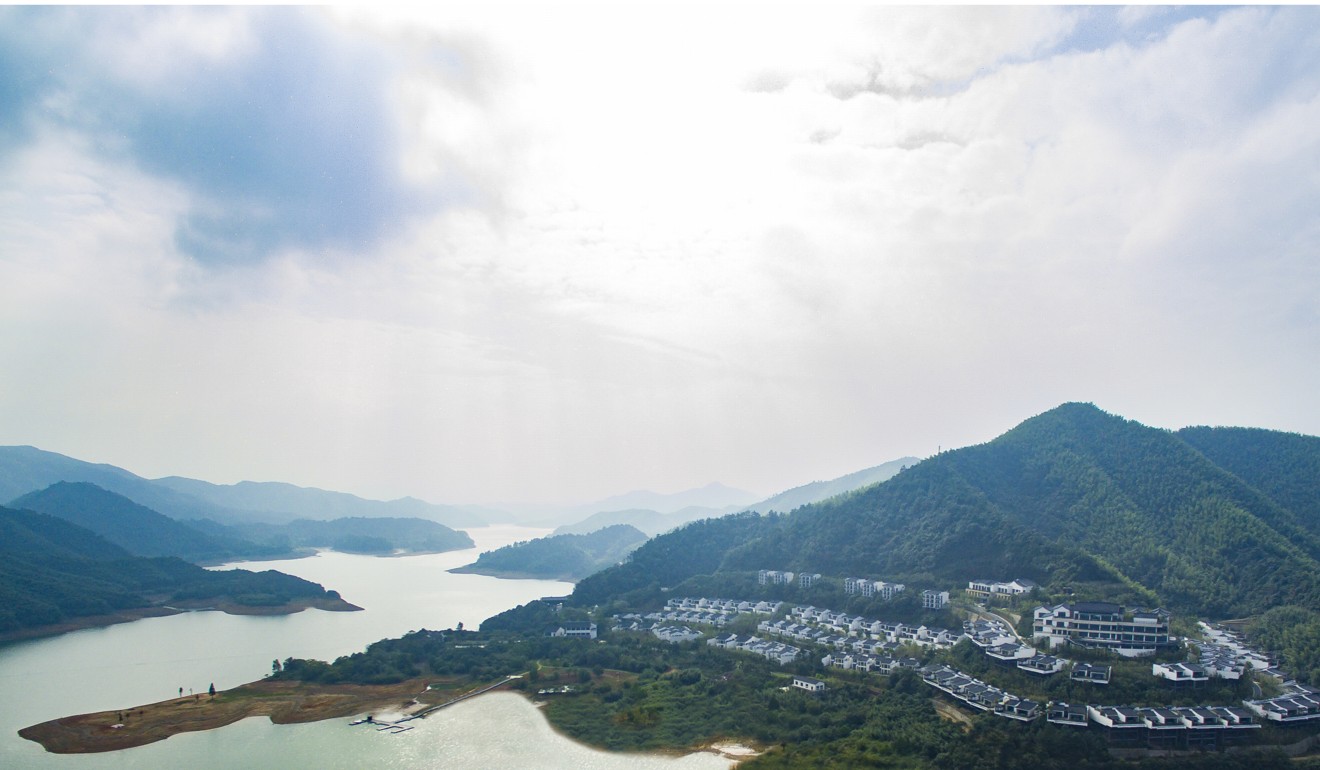 Impact is perhaps best minimised by Alila's newest waste policy, implemented in its Bali hotels this year. Each hotel is mandated to reach a "zero-to-landfill status", implement a composting system and start a permaculture organic garden, from which chefs source ingredients.
Alila's newest hotel joins a list of its existing eco-resorts. Debuting a year ago, the luxury hotel is located in Anji – which was chosen as China's first eco-county, and a pilot for sustainable, ecological development in the nation. The county was recognised by the UN in 2012 "for turning Anji city and its environs into one of the world's greenest cities", the UN Habitat website states.
Alila Anji is built using wood, stone and bamboo indigenous to the area, and is designed in the likeness of a traditional Chinese village.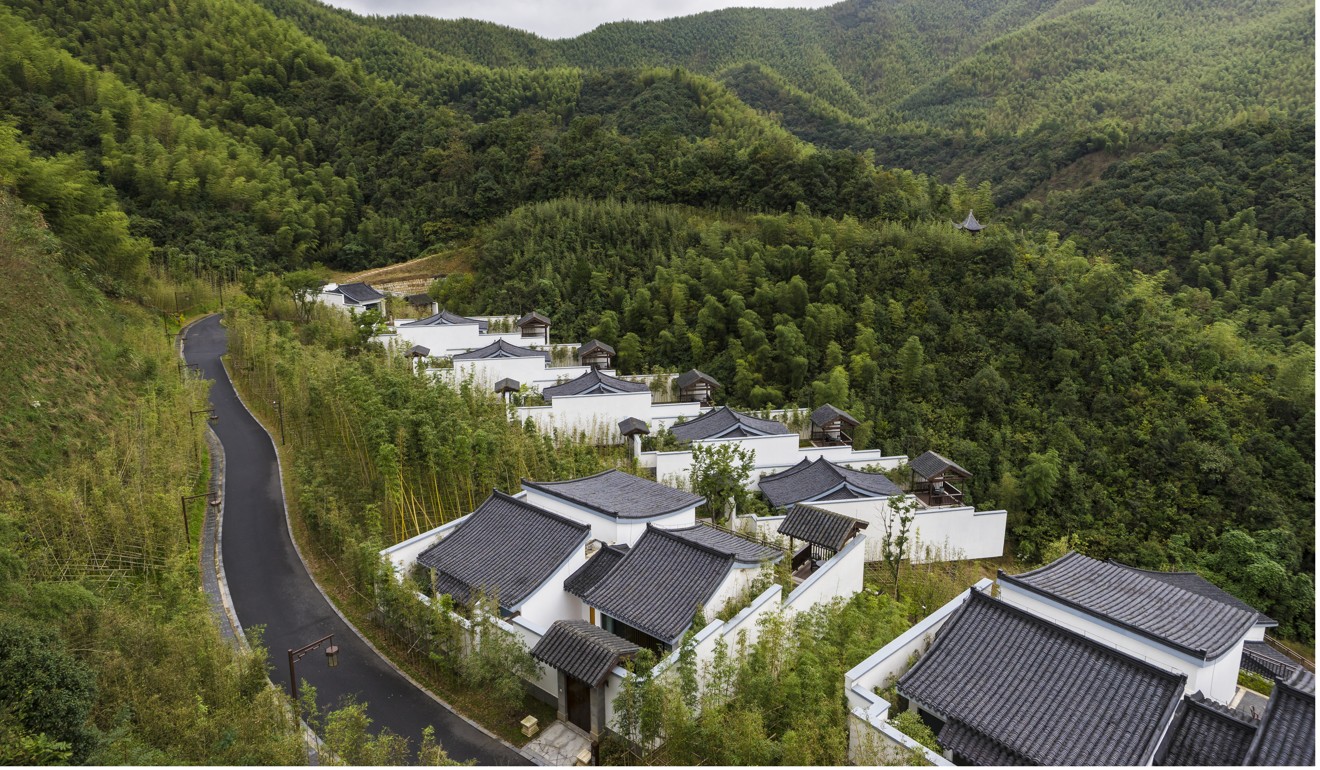 Green from the ground up
Like Soneva Jani and Alila Anji, Nekupe Sporting Resort & Retreat's appeal is enhanced by its commitment to sustainable luxury.
Nekupe, launched in September last year, lies in the small town of Nandaime, and is 100 per cent Nicaraguan-owned. Also practising farm-to-table, Nekupe's chefs use ingredients from its 1,208-sqauer-metre garden, or local suppliers.
Starting with a design that has a symbiotic relationship with its environment, Nekupe reforested 1,300 acres around its property and planted more than 14,000 indigenous trees in what is now a wildlife sanctuary.
"We wanted our clients to have very high-end luxurious accommodations that blend in with nature," Nekupe founder Alfredo Pellastold Bloomberg.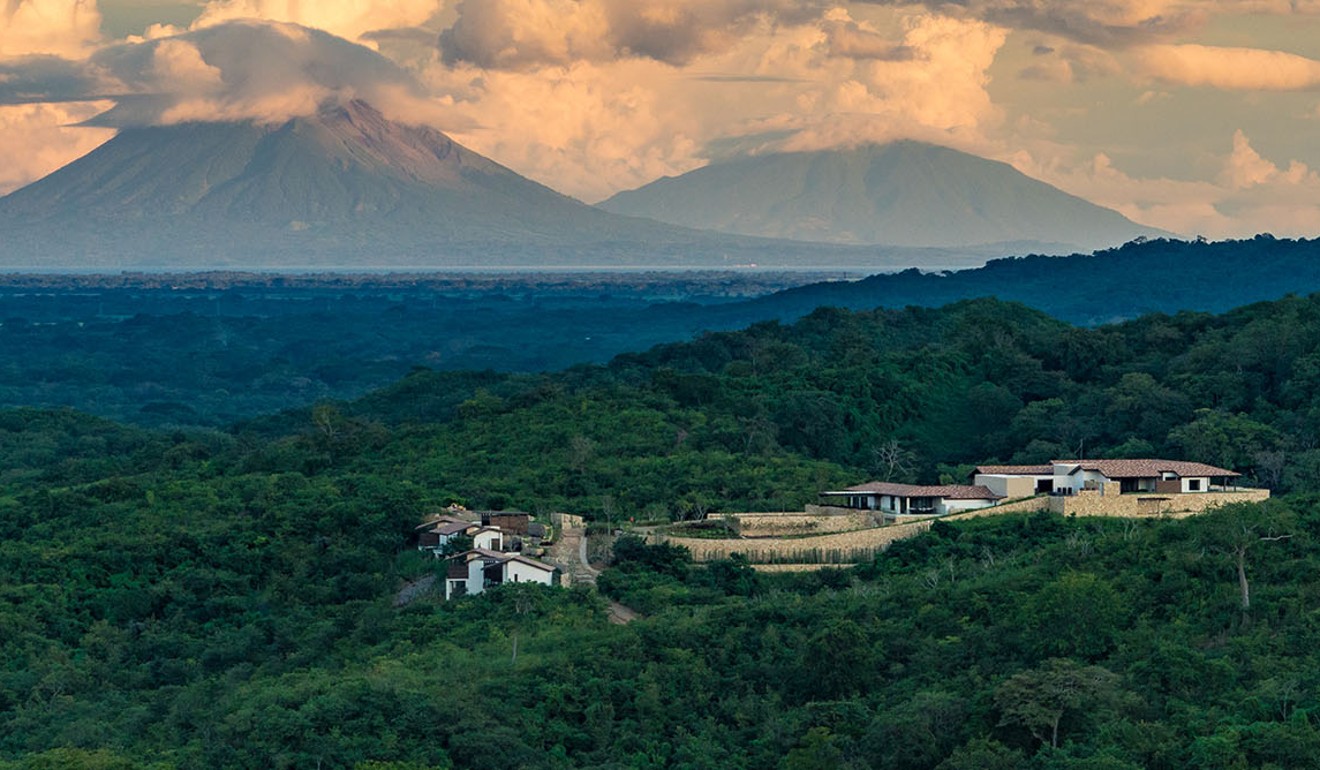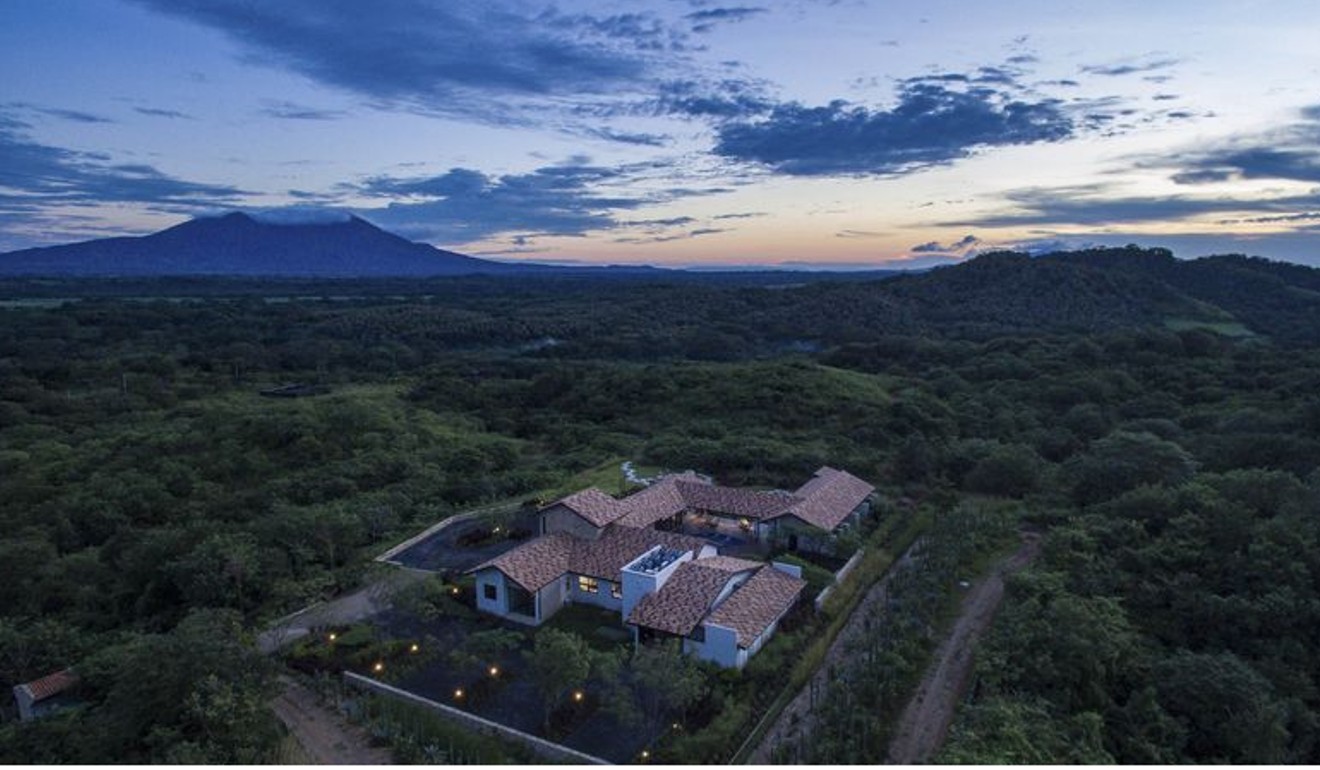 Ultra-exclusive resorts in Nicaragua help luxury meet philanthropy
Alila, too, is green from the foundation up. Some of Alila's resorts have been certified by EarthCheck which, according to its website, is "the world's leading scientific benchmarking certification and advisory group for travel and tourism". Ensuring all new resorts built are in line with EarthCheck guidelines, Alila has to meet standards in consumption, emissions, waste, community engagement and green products.
When luxury meets philanthropy
Putting education and discovery at the heart of guest experience, Alila connects guests with destinations by providing local experiences and information."We integrate commerce, conservation and community," Goh says.
Guests can opt for "Alila Experiences" that include "Cultural Learning" (love of history and artisanship), "Conscious Living" (wellness, environs and community), and "Culinary Arts" (cooking school and food trails).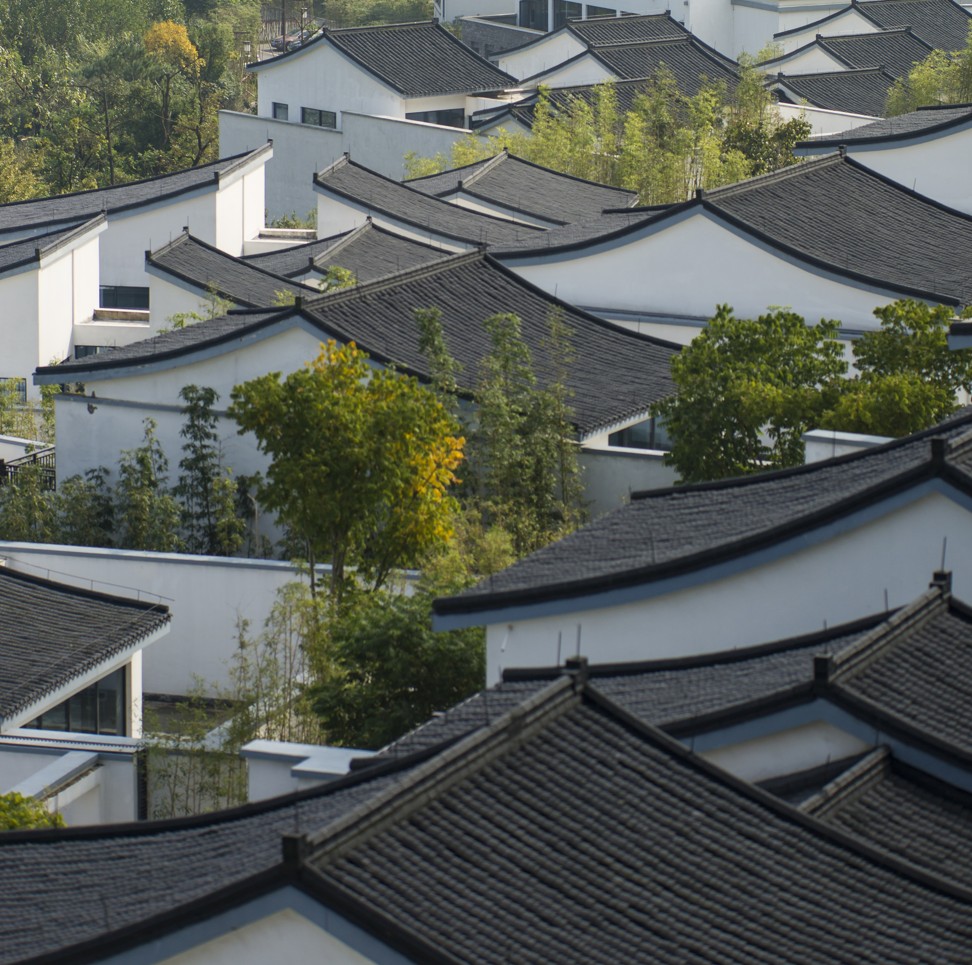 In a gesture similar to Alila's, Nekupe will be creating programmes in which guests can participate in projects funded by the American Nicaraguan Foundation (ANF).
Like Nekupe, which shares its owners with ANF, Soneva Jani supports the Soneva Foundation, of which Sonu and Eva Shivdasani are trustees. While neither resort donates money to their respective foundations, their alignment offers symbiotic support. At Soneva Jani, this is possible through what Shivdasani calls "small changes to [the company's] business model". One such change is a two per cent carbon levy, which is charged to all guests.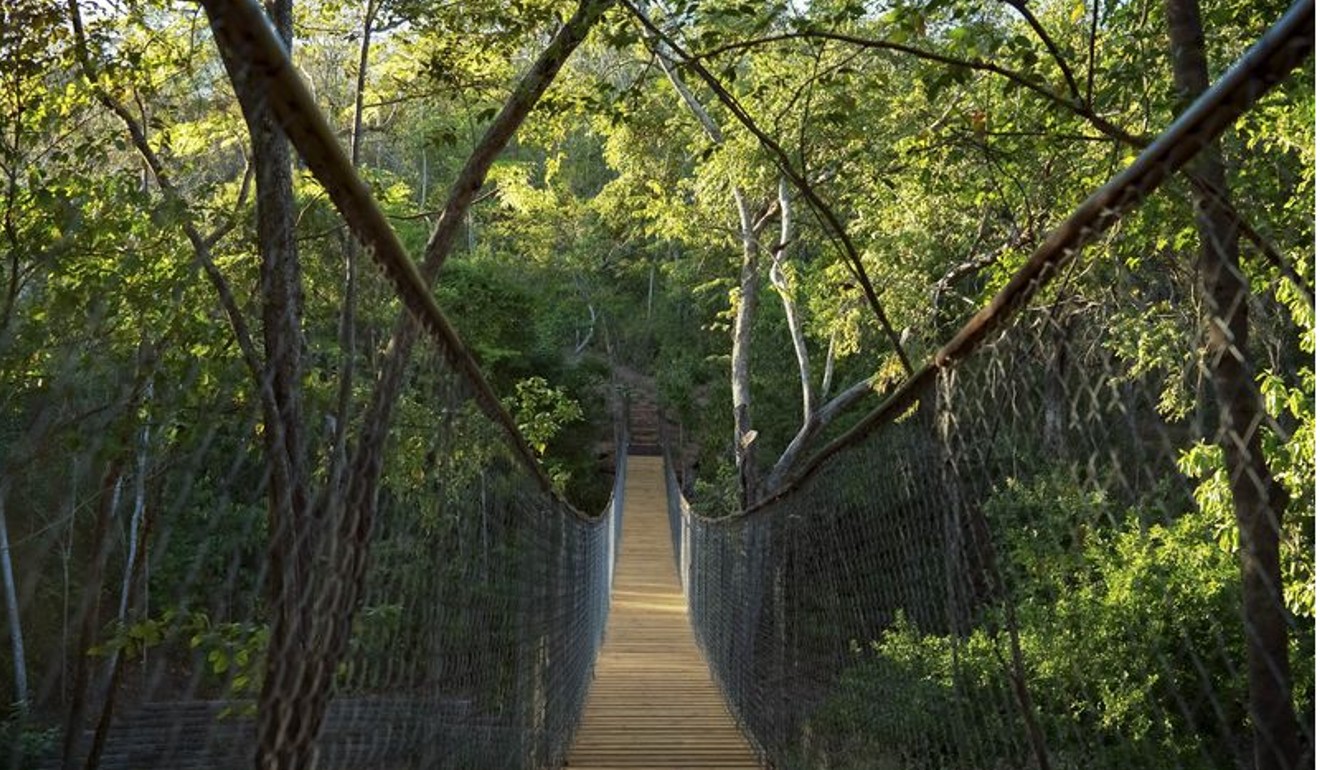 Pellas aims to educate and inspire guests through exposure to ANF's projects.
"I imagine the type of clientele that we attract are also sensitive to the things that are happening in the places that they visit," Pellas told Bloomberg.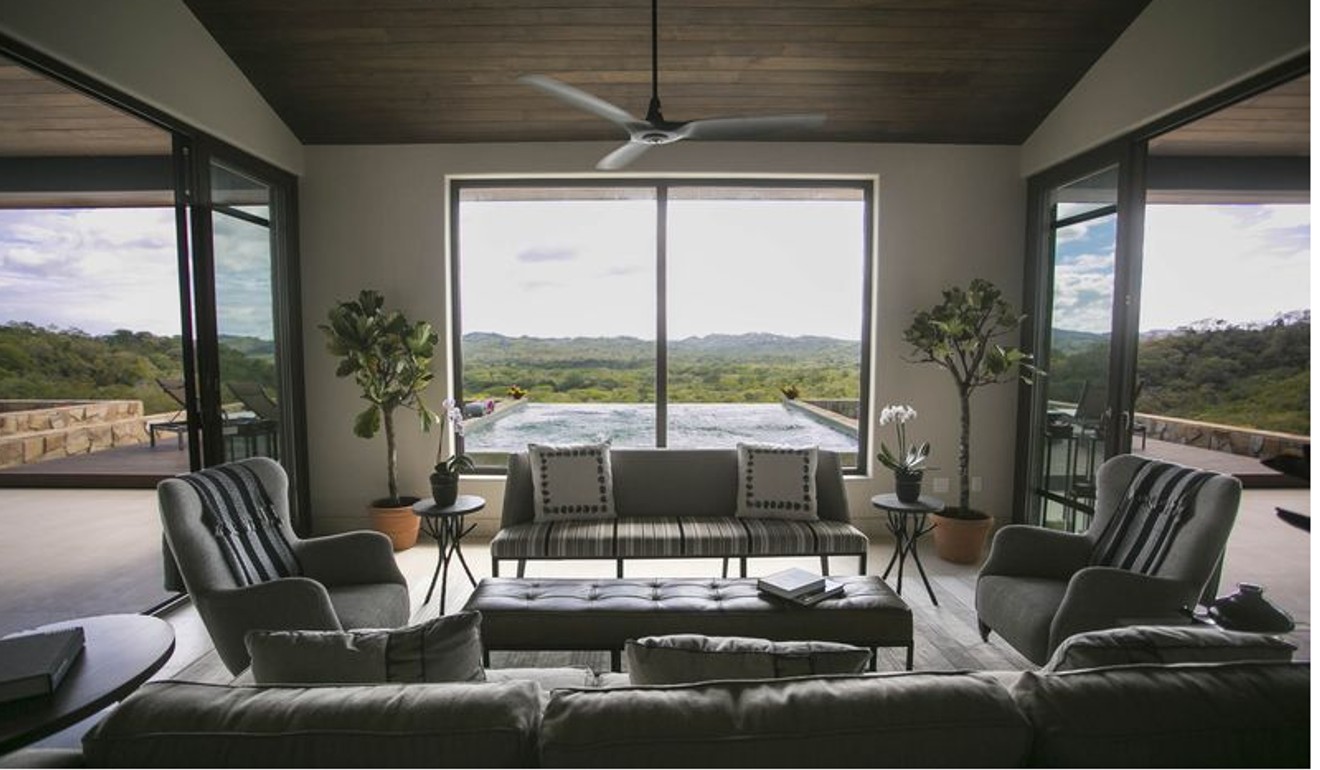 Just as the foundations benefit from the resorts, these resorts attract guests seeking sustainable luxury, who in turn spur the industry.
If wealthy millennials continue to favour sustainable brands, resorts would be wise to innovate in anticipation of a new generation of greener luxury travellers.
Luxury resorts make extra effort to go green
Want more articles like this? Follow STYLE on Facebook