The release of a new Dom Pérignon is always a reason to break out the Champagne – even more so when it bears a P2 label.
To celebrate the occasion we are invited to a one-night only dinner hosted by Alain Ducasse and Dom Pérignon at the Michelin-starred chef's Rech restaurant at the InterContinental. It is quite the trifecta: Ducasse commandeering the kitchen, P2 2000 flowing freely, and panoramic views of Victoria Harbour.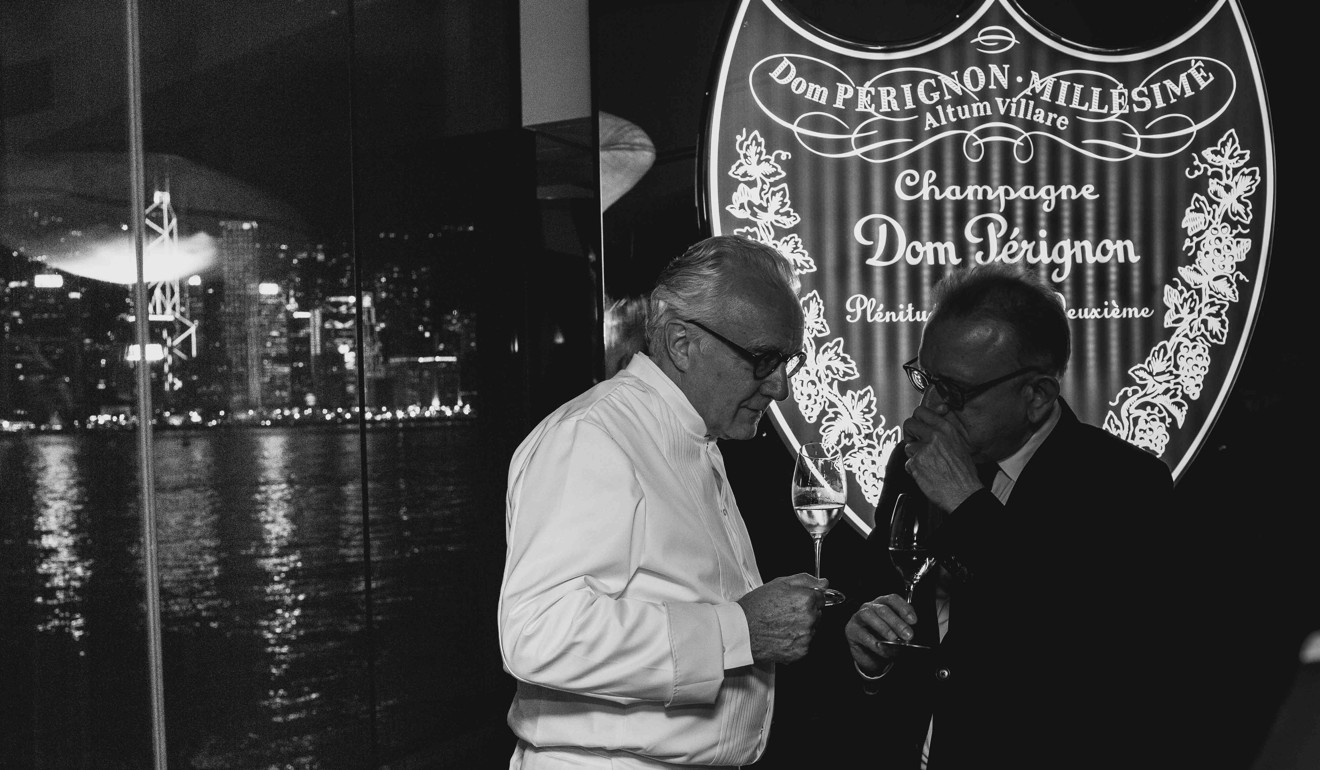 P2 refers to the second plénitude (of which there are three), or the second peak of Dom Pérignon's Champagnes. It takes 17 years to produce a P2 2000, 16 of which are spent ageing on the lees. In comparison, the 2000 vintage was released in 2008. The P2 2000 tastes creamy, bold and smooth. At first sniff, the aroma is rich, yet lively – it tickles the nose.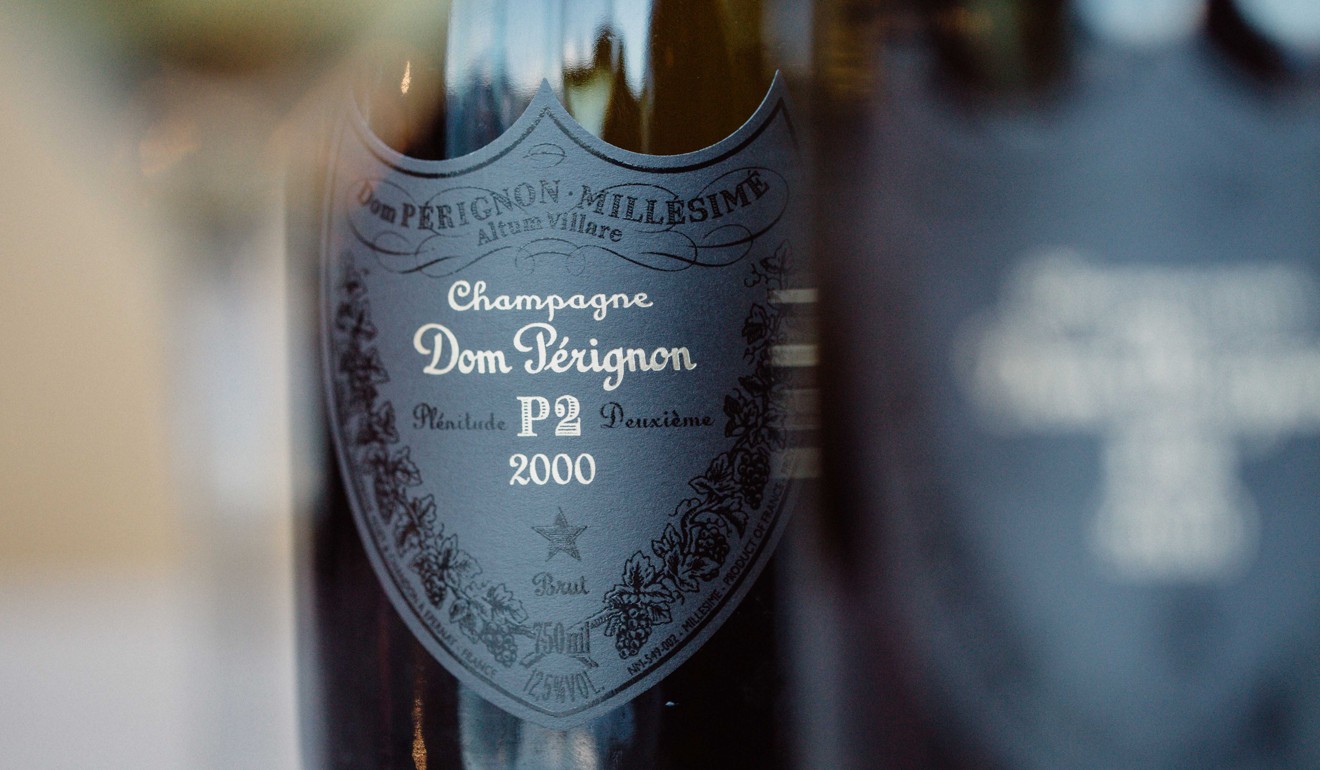 "It is paradoxical to be that playful and deep. And in our view this is essential in Dom Pérignon," says chef de cave (head of the winemaking team) Richard Geoffroy. "Frankly it's essential in Champagne. Possibly, it's a lofty thing [that] maybe not that many Champagne wines can achieve."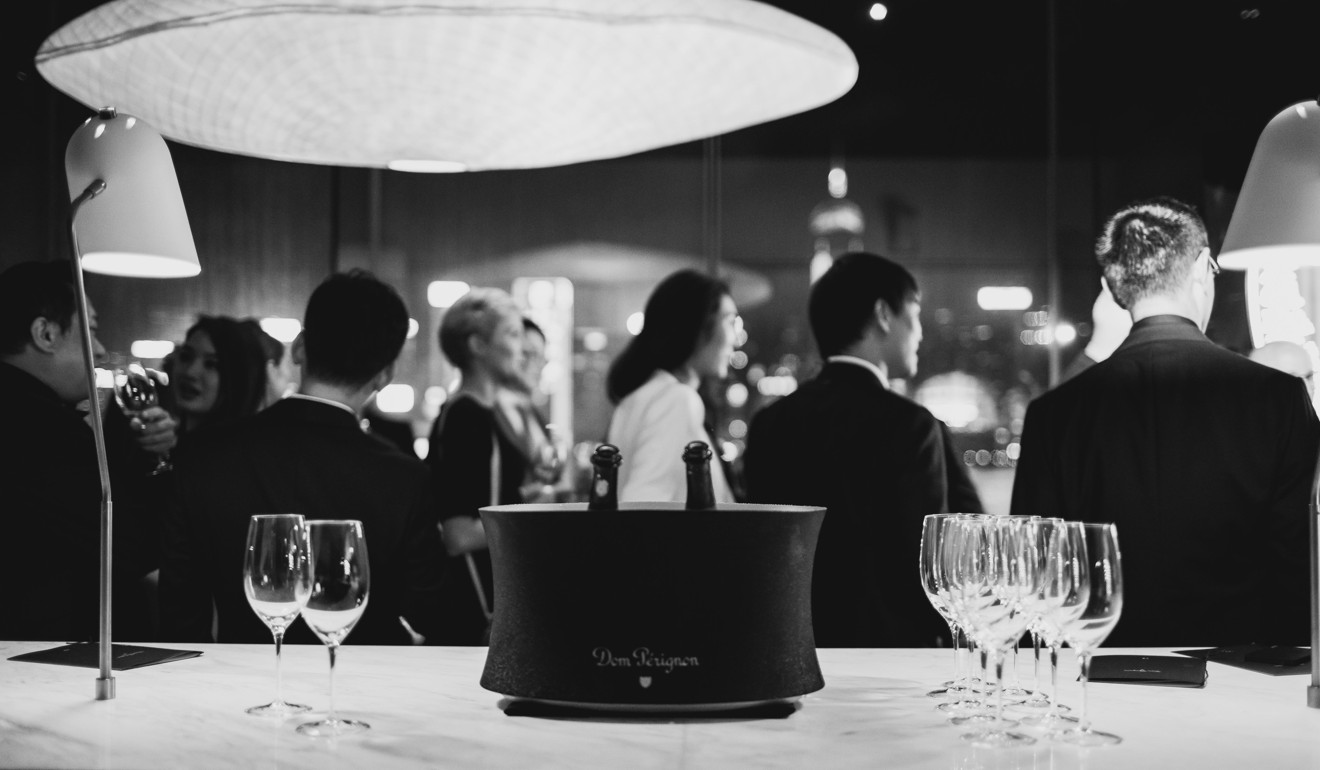 Dinner comes largely influenced by Hong Kong and Asia. We are seated at circular marble tables topped with Lazy Susans and given chopsticks in addition to the usual fork, spoon and knife.
Dishes are served in quick succession, the highlights of which include warm spring rolls served inside white napkins and crispy suckling pig topped with truffled charcutière sauce. There is also local welk, langoustine and bamboo shoots har gow, and Cantonese-style fried rice. The duckling with cherries sauce are paired with soft, fluffy baos stuffed with meat.
Dom Pérignon launches Rosé 2005 in Hong Kong
Dinner ends on a high note: a scoop of iced peach on a bed of confit of peach and topped with a Champagne granité – the Champagne, of course, being the P2 2000.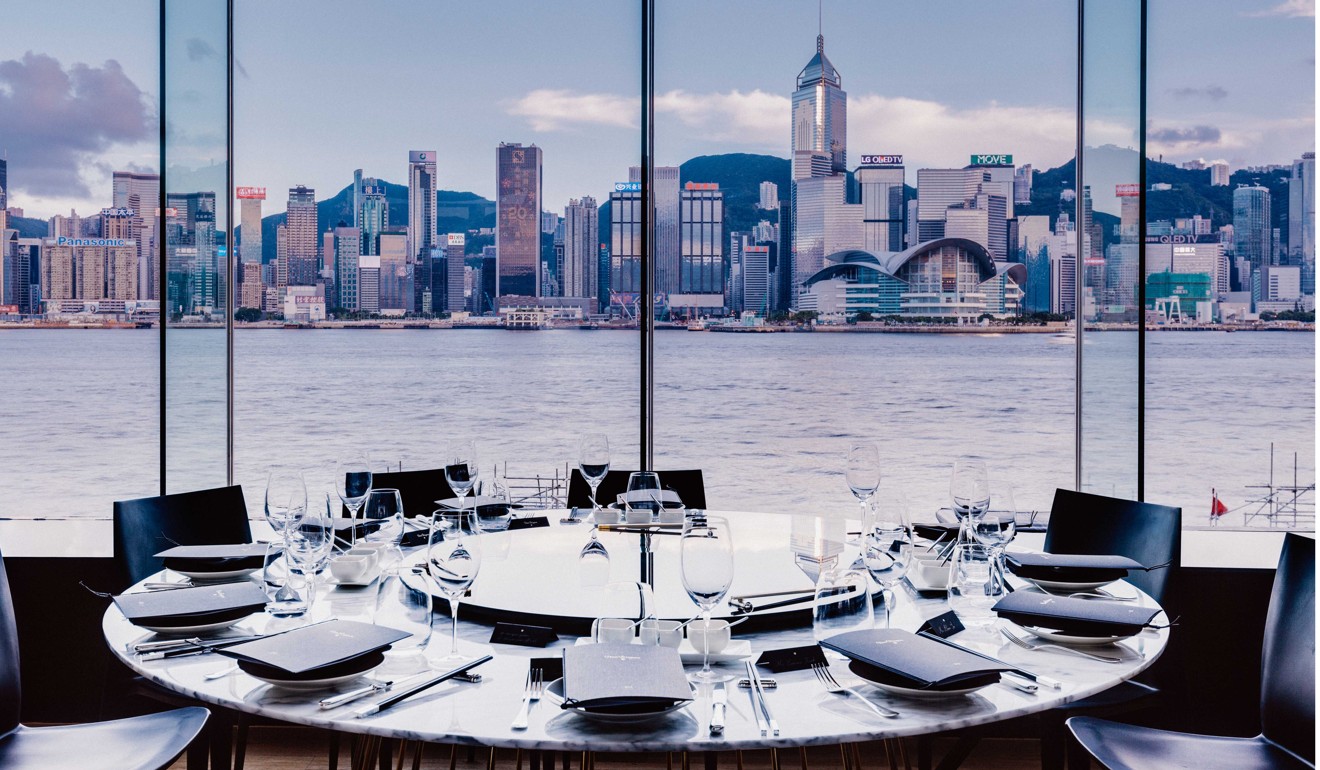 Q&A with Alain Ducasse and Richard Geoffroy
How would you characterise Dom Pérignon's new P2 2000?
RG: I think Dom Pérignon expresses itself from the double axis of time – that is the succession of the vintages, and within each individual vintage is the succession of the plénitude. So it's sort of a spiral – almost like a DNA helix – in [the] P2 2000.
P2 is deeper and beyond. P2 is more. And more is more. It means that the lengthy process of active yeast maturation in the library, the cellars of Dom Pérignon makes it more intense, more energised, more vibrant. More warm, in a way – why not?
Champagne adds fizz to new cocktails and lifts food pairing to fresh highs
How does the P2 2000 compare with previous releases?
RG: The '98 is quite plush and full [of] character. In any case, '96 [and] '98 are pushing a somewhat singular character forward. And 2000 is actually pushing its harmony forward. I would say that harmony in Dom Pérignon can be as idiosyncratic as anything. I'm putting the harmony of Dom Pérignon in your face. Harmony is often seen as held back and a bit… often people think that harmony is 'formal' – [I say] no. I call it the insolence of harmony. Harmony is Dom Pérignon [and] 2000 as a vintage from the growing season, the ripening season happens to be as harmonious. So it is harmony meets harmony – it is harmony squared.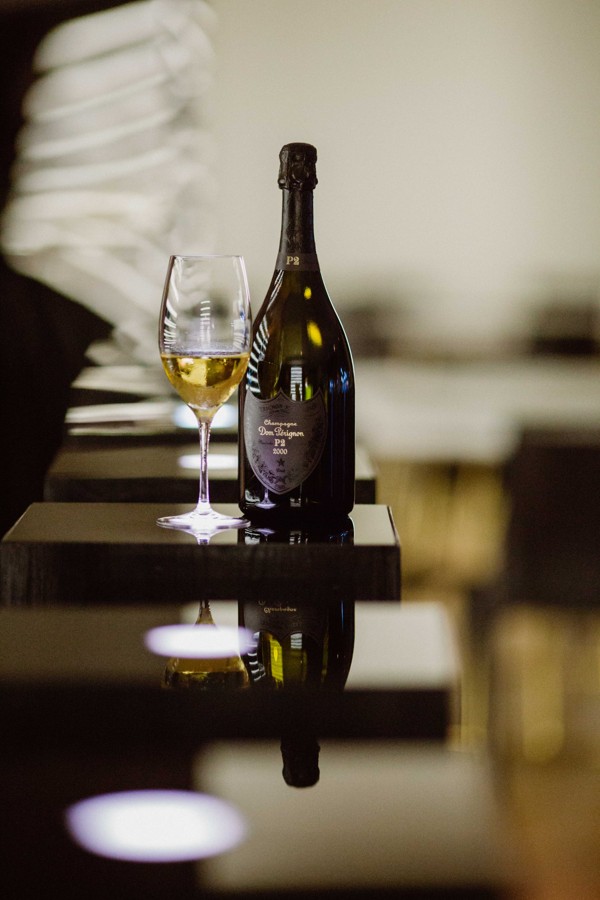 How do you know when a P2 is ready?
RG: It's [by] tasting the wines on a regular basis. It's what I call 'putting my dots on a graph'. And I have such an intimate understanding of the wine that I know, I can sense the wine is really entering a new plénitude … and then obviously it's really about getting the entire release of the plénitude ready for [consumption]. There's nothing more important than tasting - it's the only criteria. And it's very subjective. But it's about the intimate connection.
Jay Z's new champagne is about to hit Hong Kong – with a HK$7,000 price tag
[The] first plénitude is everything being placed, platform of harmony able to welcome the coming characters of the second and third. Second is that peak, that depth – magnified. And third is… time is energy, again. Because time is invariably energy, but it's bringing elements to the core. In one term, it's integration. It's more streamlined – in French we call it l'épure. It takes so long and the complexity… it's about being really very discerning on each individual stage and to know the optimum of the plénitude every time. It's that simple.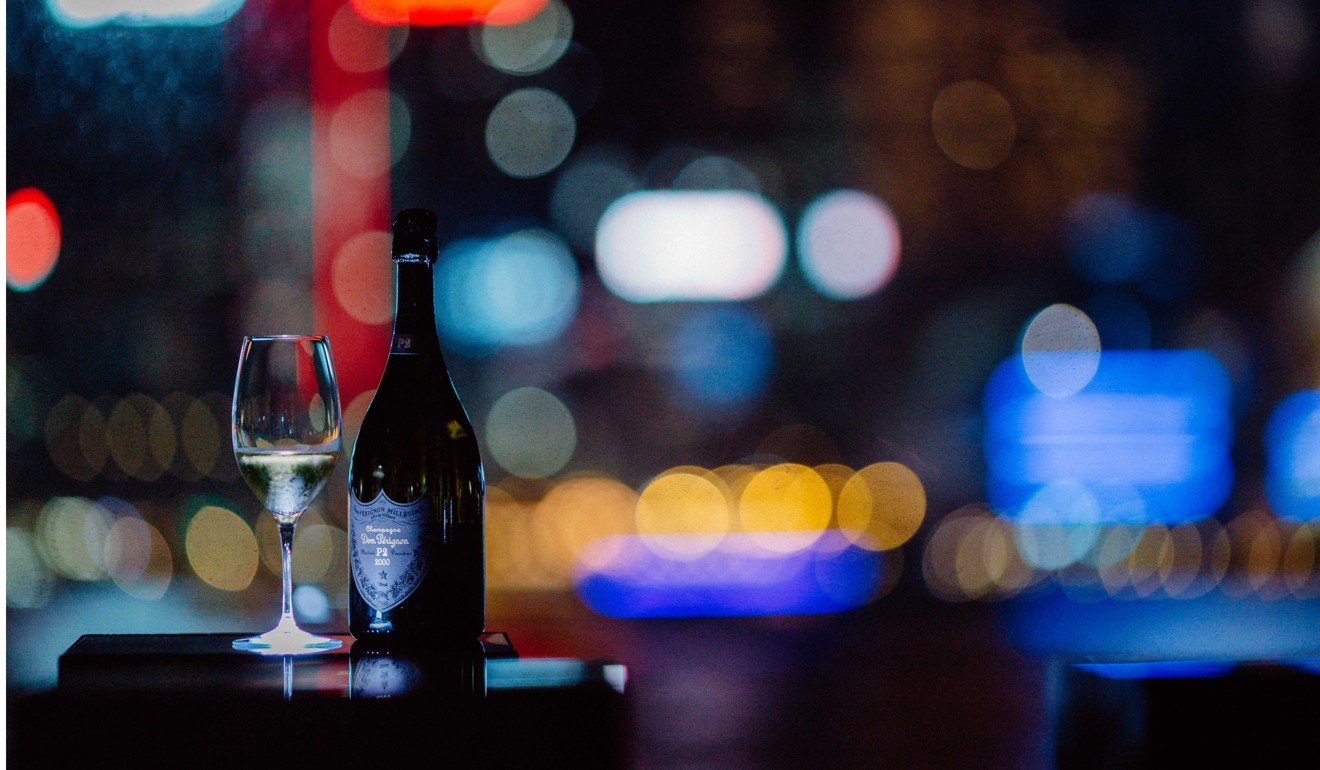 Talking about harmony – how does Dom Perginon's P2 2000 harmonise with Alain Ducasse's culinary style?
AD: I qualify the Dom Pérignon P2 2000 as universal. But not universal in the common sense – universal like 'universality' as a goal, as a quest. And in that sense, our road as a chef will be to fine-tune the pairing by working on the temperatures [and] on the seasoning. And step by step, touch by touch, we're leading to harmony. That's the goal. We hopefully achieve [this] most of the time, dish after dish.
RG: [The dinner] is a journey within a journey. It means that the first journey is allowing myself [to come] to you. It's something to Hong Kong, that's one thing. And then, once we have made the move, it's the experience.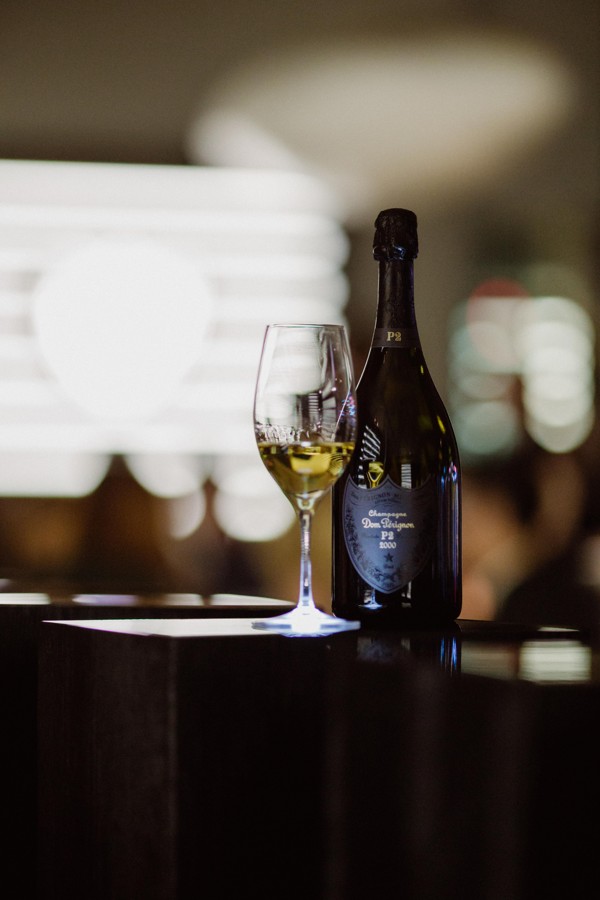 What led to this collaboration between Dom Pérignon and Alain Ducasse? What can we expect?
AD: The connection [between me and Geoffroy] has existed for over 25 years. Again, back to the harmony and goal of reaching that… we will bring our culinary baggage, our expertise and savoir-faire, [but] adapted to local produces here in Hong Kong… and deliver this harmonious experience of combining French cuisine and Champagne of [a] high level.
RG: I just want to complete on that. You have the name of Alain Ducasse, the name of Dom Pérignon somewhere in the stars, here the glittering Hong Kong. But not forgetting that you are deeply rooted in the land – we rely so heavily on Mother Nature. We are making the most elaborate, sophisticated thing from the land. So I love the idea in both cases of being deeply rooted and yet, you know, being in Hong Kong. It's that stretch. We are not only relying on nature. We are part of nature. That's the beauty.
AD: We have captured Mother Nature for the time of a dinner [for] an entire menu creation. And hopefully, [we will] deliver delicious moments in all the senses.
Perrier-Jouët launches Blanc de Blancs, a light and bright Champagne for spring and summer
What are some of the benefits of having collaborated with each other for half a century?
AD: It's teaching ourselves that there is no limit to our creation. That's the beauty of it. It would have been much easier to try to capture in one series of dishes something that will not change from country to country, but that's not what we wanted to do. Because we keep on challenging ourselves. If we have to summarise this collaboration, it will be that the power of imagination has no limit. That's really the beauty of it.
It has lots of constraints or challenges, but it has no limit. This idea of working together because of the universality of Dom Pérignon's P2 Champagne and our ability to transform local produce through our French culinary savoir-faire and create something unique for each country… the possibilities are endless. [The country] could be as unusual as the Amazonia, for example, as long as we have the proper sourcing, the possibility of working together and fine-tuning together, then we could imagine doing that. Specifically, creating a menu for a country or even a location.
RG: I believe in the virtue of collaboration. Experimenting and collaborating makes you able to go further, better than if you were making it individually. There's always a virtue of collaborating with great hands. It makes you better and grow up. And in my view, the thing is to keep growing up [laughs]. If you stop growing up, you dry out. As long as you are about you, you, you, moi, moi, moi, je, je, je, I think there is a moment where you are stuck. If you want to keep breaking through, to push, the virtue of collaboration is essential.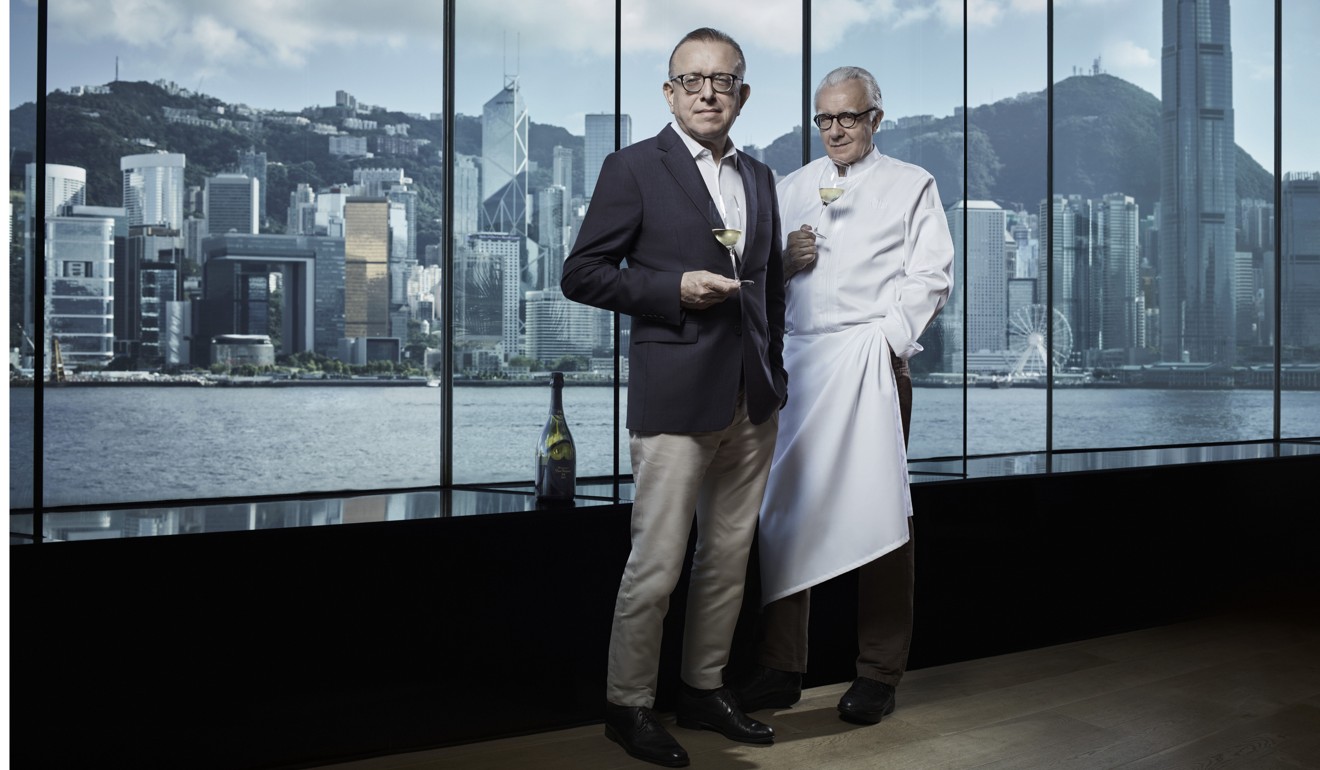 What was the one thing you asked each other to bring to the table for this collaboration?
AD: [This dinner] is really a Europe meets Asia, or France meets Asia. In this collaboration, everything starts with the wine, Richard's expertise and views on the wine that he is going to develop on later on. Our goal was to be in the middle between France and Asia, so not only talking about the produce, but also cultural traditions of eating and finding the right combination between our French know-how and culinary gastronomy, local produce and culinary culture. It was challenging. And ultimately, reaching an experience that will create memories in each and [every] single one of you tonight.
Krug partners with Hong Kong chefs to offer tailored pairings
The rise of social media, especially Instagram, has meant everything needs a visual aspect to it because everything is so shareable. What are your thoughts on this and has it affected you in any way?
AD: It's very important because now you have better customer satisfaction. Maybe by getting the feedback of this younger generation, it's something we need to take into account for our reflection, our thinking, in the collaborative creation process, that maybe when we see what is being liked, what is being talked about, it can inspire us as part of other elements for the future. Now everyone knows everything from everyone. Is it a good thing or a bad thing, that's another story.
RG: It's a natural fact. There's no good or bad, it's something you [have] to take in consideration, into account.
AD: We welcome [people] in our restaurant photographing our food. It's like this.