Hong Kong is proving to be a culinary destination, offering a plethora of fine-dining establishments. Here are our top choices for September.
ANA TEN
The latest Japanese restaurant at Ocean Terminal's new waterfront extension is ANA TEN from LUBUDS F&B Group. The group, heading into its 11th year, is known for its focus on refined Japanese cuisine. The restaurant will feature a panoramic view of the harbour, as well as four themed dining areas: omakase, tempura, skewer and cocktails.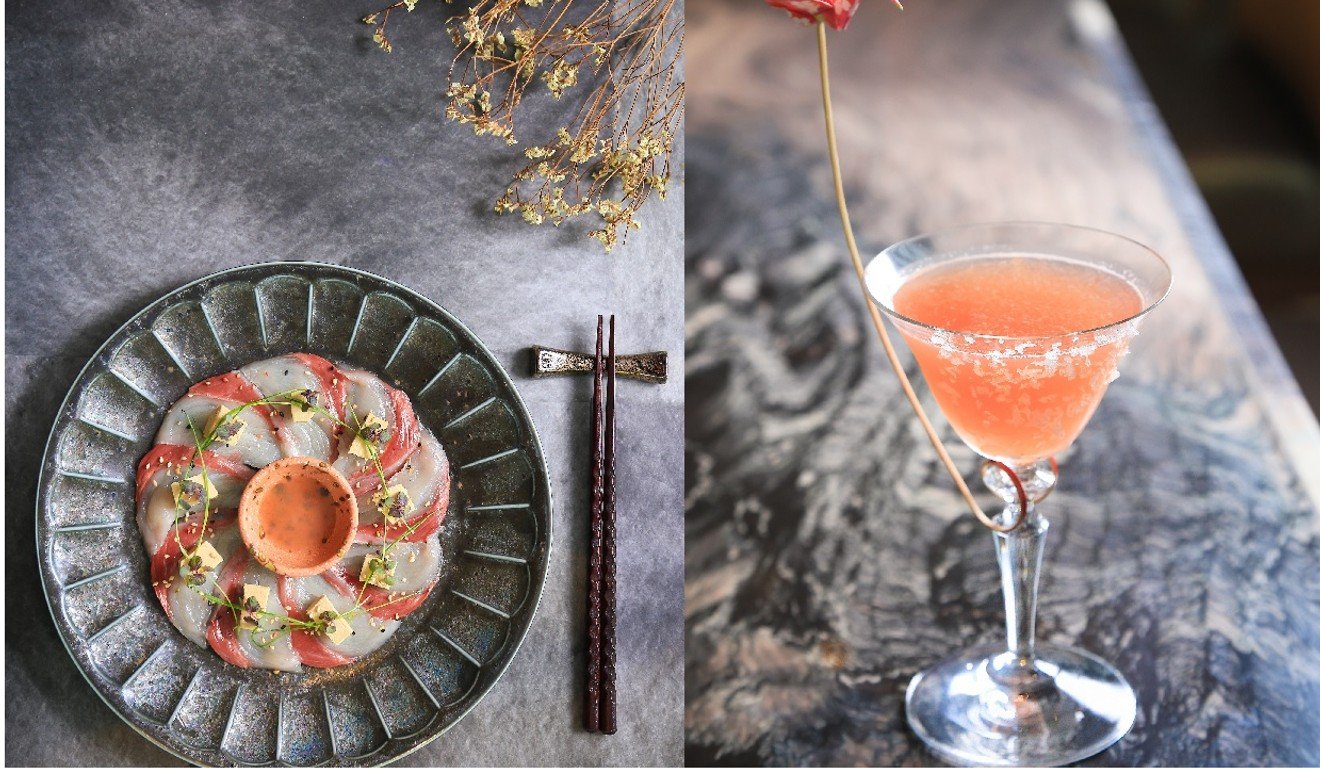 Overall, the restaurant will offer favourites including sushi, sashimi, donburi, robatayaki, teppanyaki, teishoku and agemono. A selection of Japanese dishes created with a modern twist also makes up part of the menu, as do Japanese-style cocktails inspired by traditional folklore from the Land of the Rising Sun.
Joining the ANA TEN team is Ryogo Ozawa, who worked in three Michelin-starred L'Assiette Champenoise in France as a poissonnier – which means he was responsible for all the fish dishes in the restaurant. The chef brings with him a French flair that adds an unexpected touch to the restaurant's Japanese dishes.
Date: Opens early September
Address: Shop OTE 304, Level 3, Ocean Terminal, Tsim Sha Tsui
Conrad x Absolut Vodka afternoon tea
If having afternoon tea infused with tipple sounds like your idea of happy hour, then Lobby Lounge's new "The Spirit of this Summer" afternoon tea promises you'll be leaving happily buzzed. Instead of tea, diners can choose from six cocktails made from six flavours of Absolut vodkas: mandarin, peach, black currant, pear, vanilla, and lemon.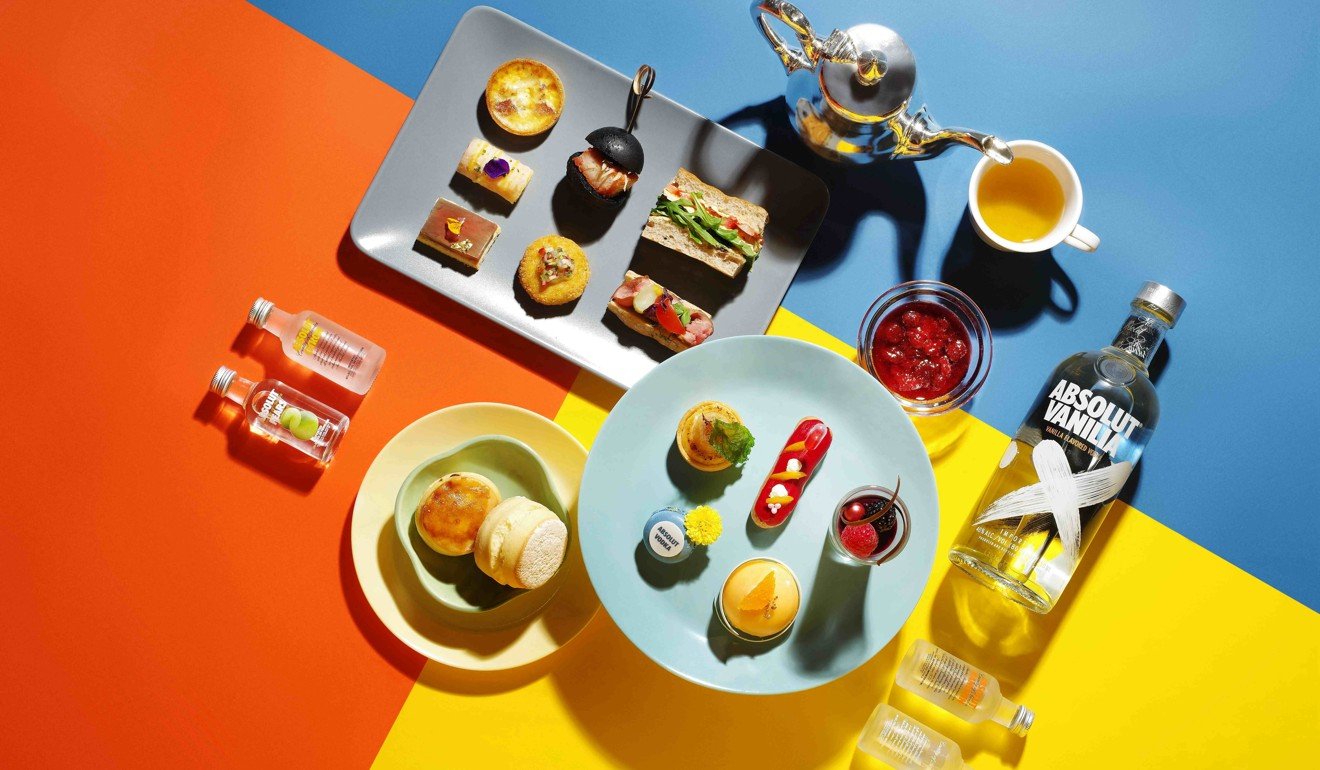 The highlight is vodka-infused desserts. Absolut vodkas featuring a range of flavours give each sweet nibble a boozy twist. Look out for the Mojito tart topped with Absolut Pear, Absolut Apeach Cosmopolitan Éclair with alcohol-infused cream, the Absolut Citron macaron, and the Absolut Mandarin and white chocolate martini gateau.
Date: Runs until September 30
Price: HK$298 for one, HK$498 for two
Address: Lobby Level, Conrad Hong Kong, Pacific Place, Admiralty
Antonio Lai x Kishoku gin and food pairing
Starting from September 1, Kishoku and mixologist Antonio Lai debut a dinner and cocktail menu, pairing high-end Japanese cuisine with five creative gin-based cocktails. All the drinks are made using in-house infused gin, with flavours like cucumber, shisho, lemon, grapefruit and earl grey. Diners can choose from four different omakase menus: Ki, Sho, Ku and Kishoku.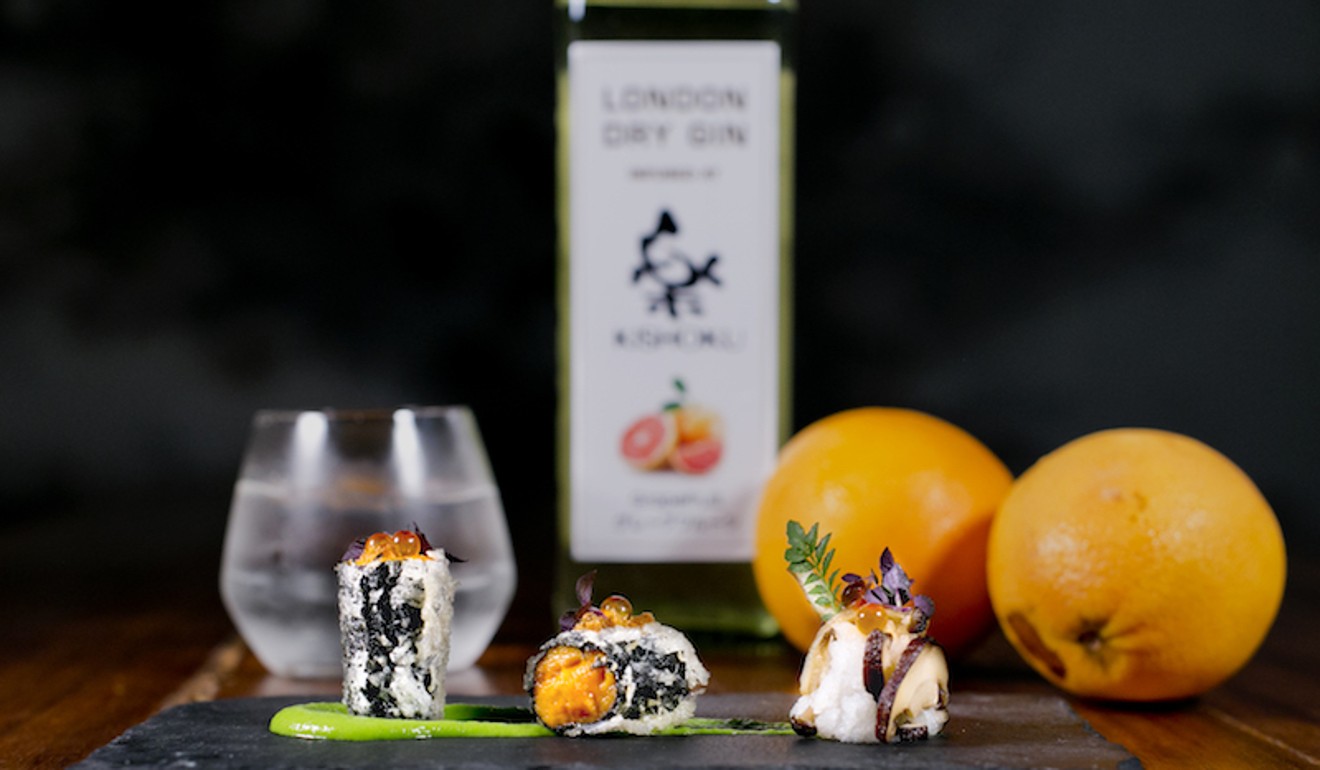 Date: Starting from September 1
Price: Omakase menus start at HK$950
Address: 5/F, Zing, 38 Yiu Wa Street, Causeway Bay
Jet-setting lifestyle of Hong Kong's elite drives desire for off-the-menu cocktail creations
Grassroots Pantry
Peggy Chan from Grassroots Pantry will be collaborating with Margarita Forés for a one-night-only pop-up affair highlighting Hong Kong's local produce. The 10-course dinner, presented by The Collective's Table, is Chan's initiative aimed at raising awareness of a plant-based diet. Dinner will be washed down with summery concoctions, including fruit- and herb-infused spritzers ad sangrias. And, in case you don't know who Forés is, she was named Asia's Best Female Chef 2016.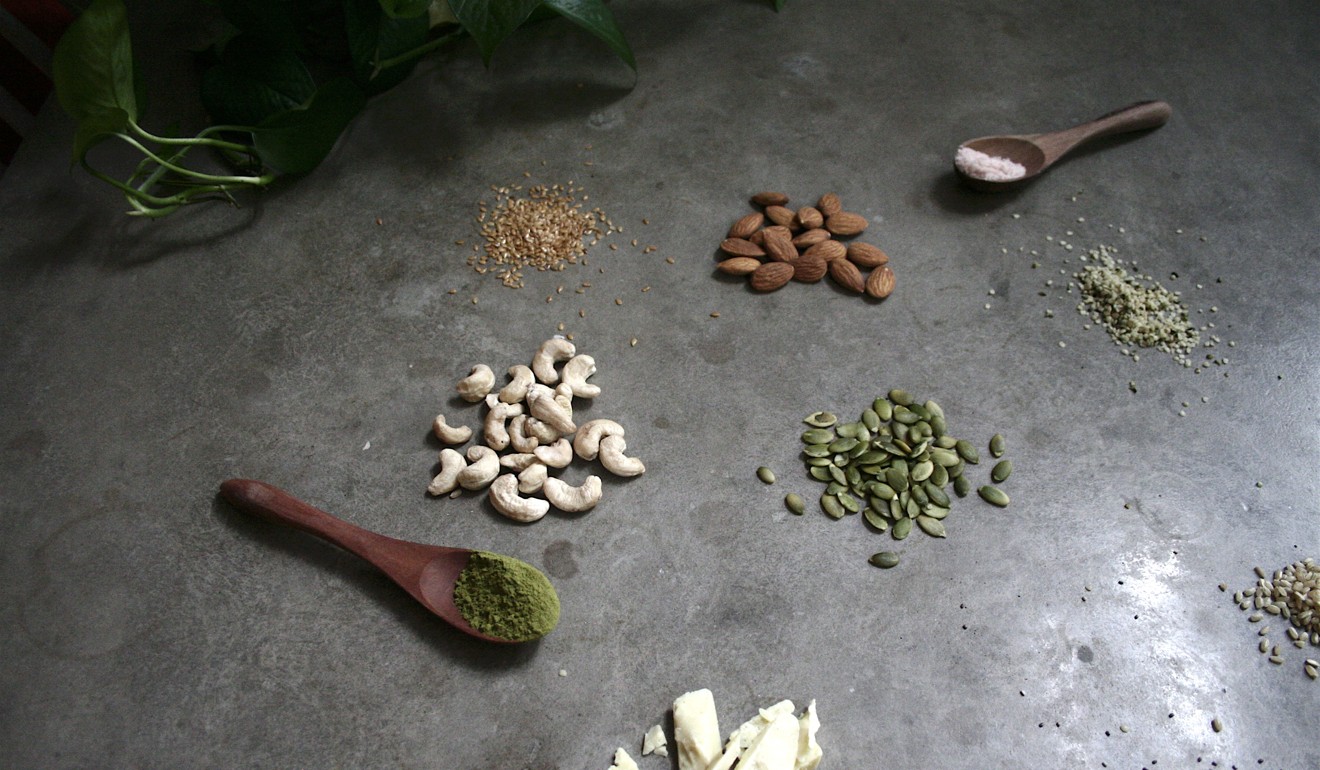 Ten per cent of all proceeds will benefit the AGREA Agricultural Communities International Foundation, Inc., a social enterprise in the Philippines that supports local farming.
Date: September 1
Price: HK$680 per person
Address: Grassroots Pantry, 108 Hollywood Road, Central
The Chinese Restaurant
Starting from September 21 until October 31, guest chef Scott Xu will be bringing his touch of Cantonese cuisine to the Hyatt Regency's The Chinese Restaurant. Xu, who comes from a family of chefs, is the executive sous chef of Grand Hyatt Shenzhen as well as the head chef of the hotel's restaurant, China Lodge.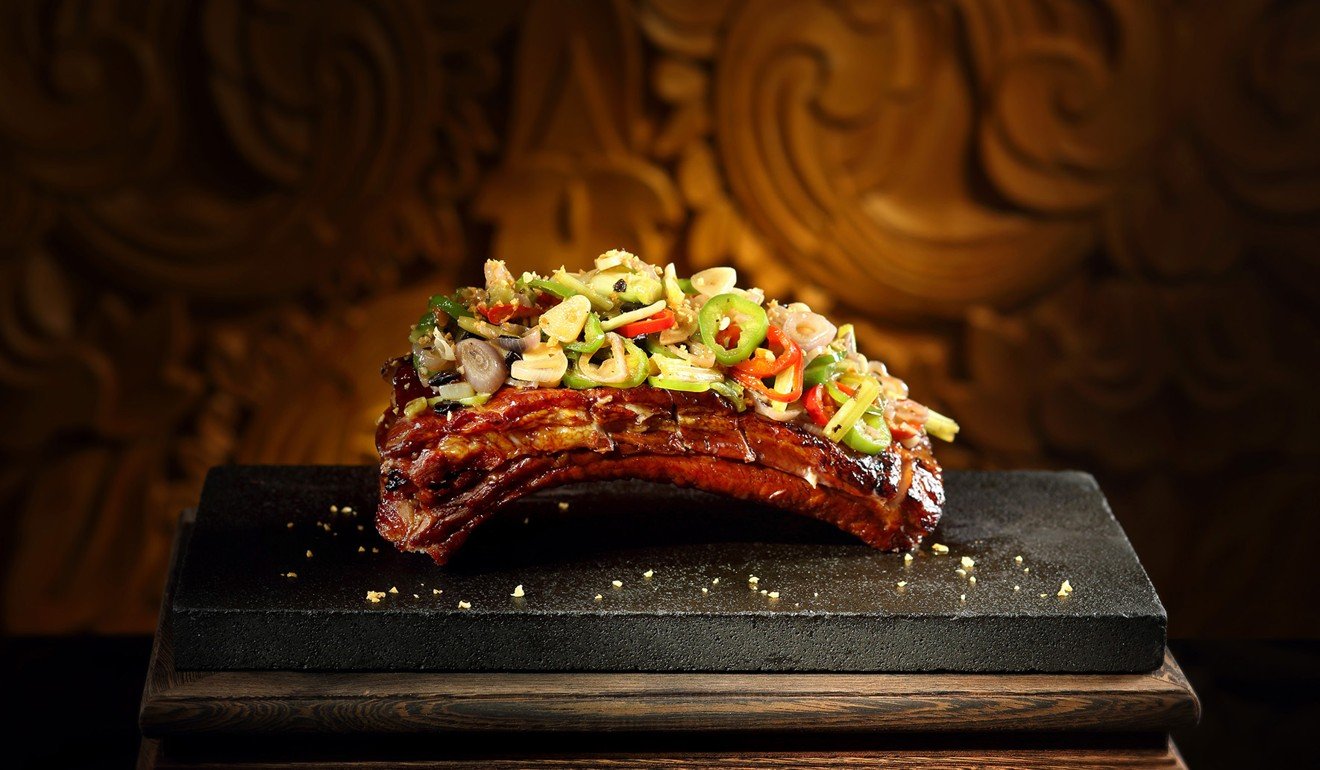 Try his signature Kungfu Soup, which is prepared two ways and served either with seahorse to the gentlemen, or with fish maw to the ladies. Also on the menu is one of Xu's most popular dishes: roasted pork ribs with Sichuan pepper and fragrant garlic. The rack is marinated using Xu's own secret recipe and slow-roasted for three hours to ensure tenderness.
Date: September 21 – October 31
Address: The Chinese Restaurant, Level 3, Hyatt Regency Hong Kong, Tsim Sha Tsui
Gary Rhodes will create menu in HK to celebrate Skye's first anniversary
Café 103 x Qeelin afternoon tea
East-meets-West-themed meals can feel clichéd – so we're always a bit cautious when we learn about collaborations using this theme as its focus. However, things might be different over at The Ritz-Carlton. Starting September 1, Café 103 and Qeelin will be presenting an afternoon tea filled with delectable bites that offer the Western tradition an Asian-inspired update.
The afternoon tea set itself will be presented in a gourd-shaped tea set, a direct link to Qeelin's signature Wulu collection. Try the chestnut matcha choux, mango ginger tarte (which comes topped with Qeelin's mascot, Bo Bo the panda) and chocoron (macaron filled with raspberry confit and dressed in a chocolate coating).
Date: September 1 – October 31
Price: Starts at HK$388 for one, HK$638 for two
Address: Café 103, Level 103, The Ritz-Carlton, Kowloon
DALLOYAU X FANCL afternoon tea
We're always on the lookout for any reason to go to DALLOYAU, and an afternoon tea collaboration with FANCL seems like the perfect excuse to do so. The collaboration celebrates FANCL's popular Mild Cleansing Oil (MCO), and the treats are directly inspired by the MCO's Pink Tiara edition.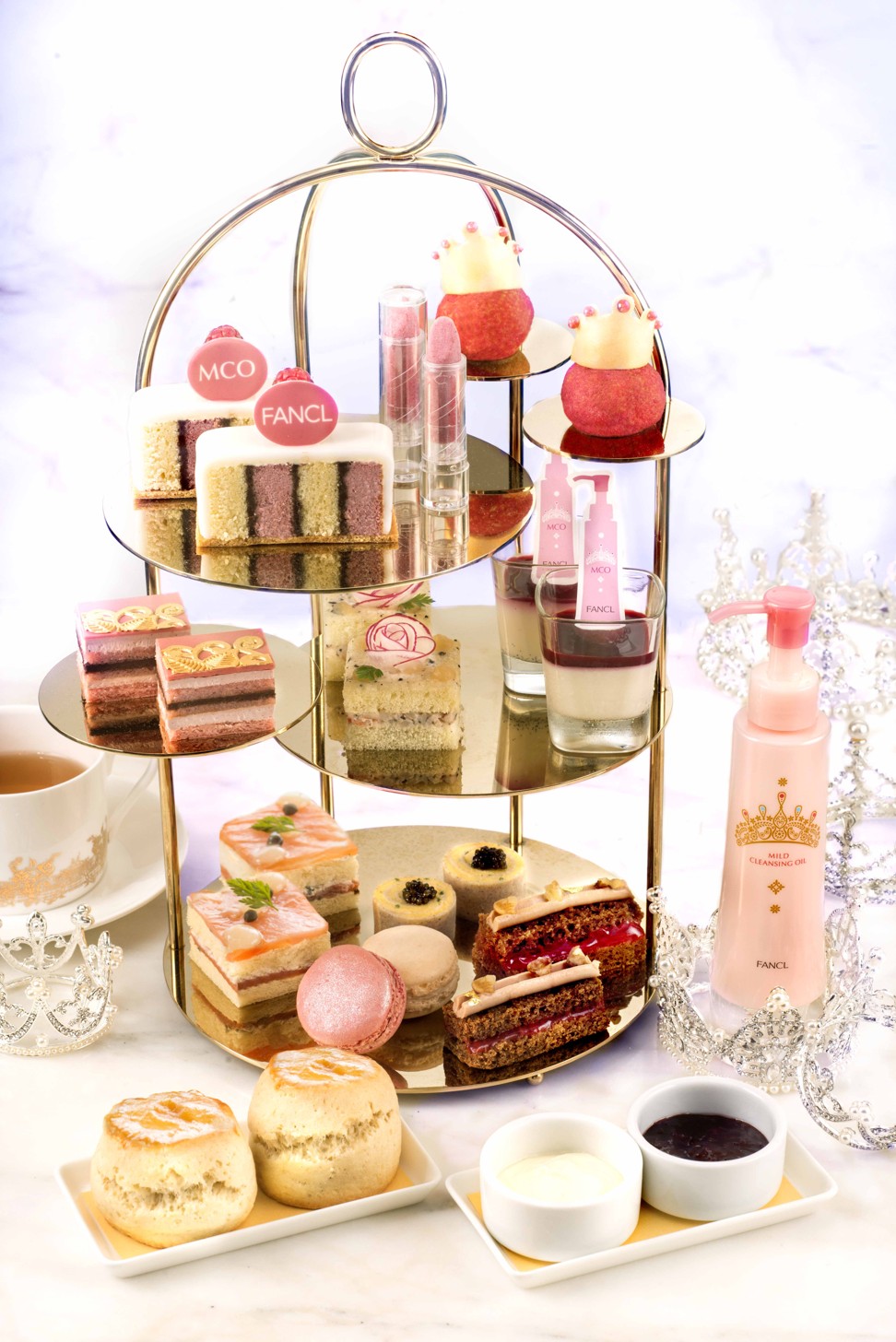 Highlights of the afternoon tea include choux rose couronne topped with a golden tiara, cake damier made to look like eye shadow palettes, gingerbread with foie gras and cranberries, and black truffle lobster petit sandwich. Remember to pick up your complimentary MCO 5-day travel set before you leave.
Date: September 1 – October 31
Price: HK$536 for 2 people
Address: DALLOYAU Café and Café ÉPURE, Harbour City, Tsim Sha Tsui
Judy Joo x Mina Park
To mark the relaunch of Jinjuu, a modern Korean restaurant, chef and founder Judy Joo will be making an appearance from now to September 14. During her stay, Joo and Mina Park, founder of Hong Kong-based Sook, will be collaborating on a modern Korean dinner for two nights only. The six-course dinner menu was created by both chefs. Ten per cent of the proceeds will be donated towards Mother's Choice.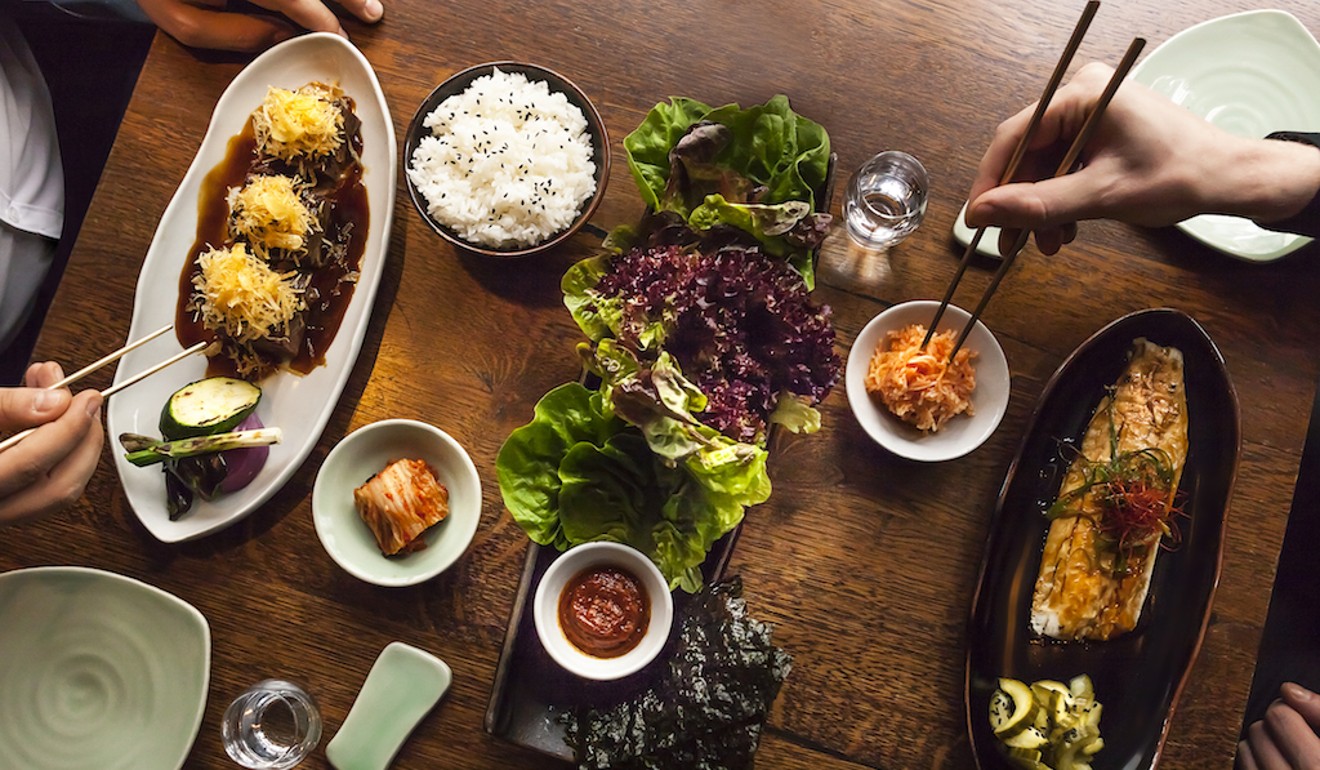 Menu items to look out for include fresh Dutch mackerel crudo served with spicy spring onion salad, shredded daikon remoulade and soy pickled vegetables; spicy gochujang (chilli paste) with Korean-style cold buckwheat noodles; and ginseng green tea crème brulee.
Date: September 6-7
Price: HK$888 per person, plus HK$300 for wine and cocktail pairing
Address: Jinjuu, UG/F, California Tower, Lan Kwai Fong, Central
Rech x Domaine Weinbach wine dinner
A five-course dinner and wine pairing, a collaboration between Rech by Alain Ducasse and Domaine Weinbach, will be available for one night only on September 12. Winemaker Eddy Leiber-Faller, whose family has owned Domaine Weinbach since 1898, will attend to diners personally to introduce six wines.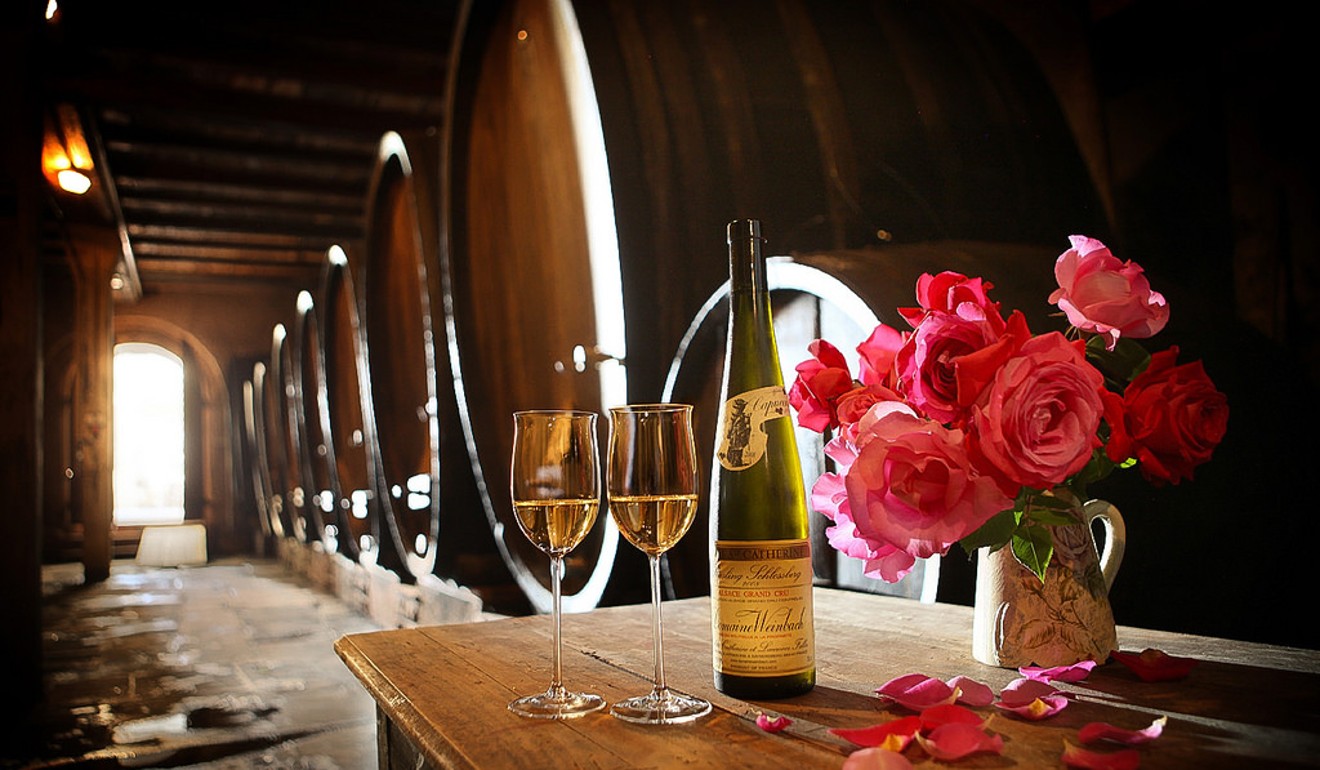 The menu includes some of the restaurant's signature dishes, such as a cookpot of langoustine with coco-curry, line-caught turbot with girolle, shallot and tomato, and, of course, its famous Camembert.
On the wine side, a Pinot Blanc Reserve starts the night, followed by a 2015 Pinot Gris Reserve Particuliere, a 2015 Riesling Grand Cru Schlossberg, a 2014 Pinot Noir Reserva, and a 2013 Gewurtztraminer Grand Cru Furstentum, before finally ending with a 2009 Pinot Gris Vendanges Tardives.
Date: September 12
Price: HK$1,788 per person
Address: Rech by Alain Ducasse, Lobby Level, InterContinental Hong Kong, 18 Salisbury Road, Kowloon
Alain Ducasse, Dom Pérignon P2 2000 and Victoria Harbour make for a perfect night
InterContinental x The History of Whoo afternoon tea
Another afternoon tea collaboration on our radar is one by high-end Korean beauty brand The History of Whoo and InterContinental. The K-beauty inspired tea set is available from September 18 until November 20. On the menu are a host of scrumptious bites, including ginseng chicken rolls, angelica slow-cooked pork belly on brioche bread, comfit foie gras and goji berry chutney on crispy bread, and the cryptically named Whoo macaron and chocolate Whoo cap.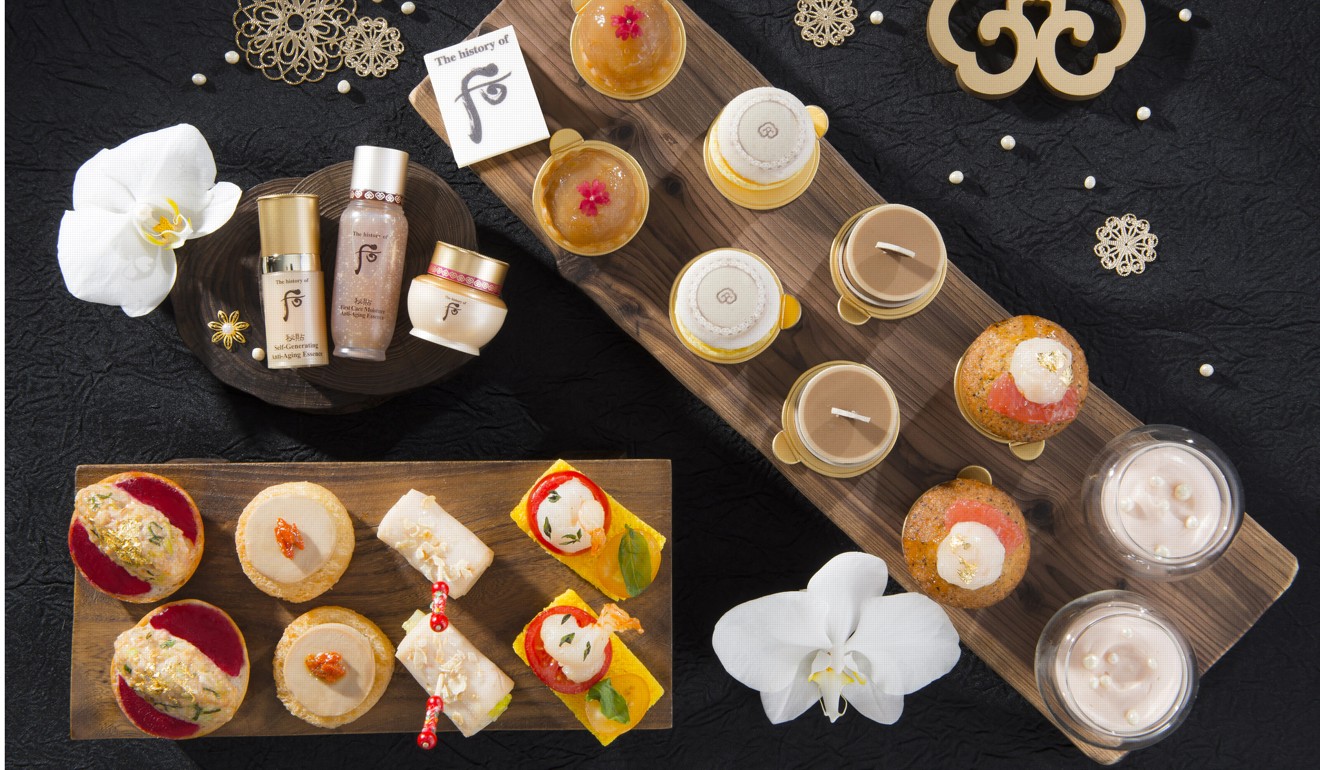 Guests will receive Bichup royal anti-ageing skincare sample kits. Also, on select days, Korean handicraft workshops – where guests can learn how to make either dried flower bracelets or Korean knots – will be held.
Date: September 18 – November 20
Price: Starts at HK$608 for 2 people
Address: Lobby Lounge, InterContinental Hong Kong, 18 Salisbury Road, Kowloon
Ozone x Death & Co. pop-up
Some say a cocktail is a cocktail. We, however, disagree – as do the folks over at Death & Co. From September 19 to 23, the popular craft cocktail bar, voted one of the World's 50 Best Bars this year, will be serving sublime drinks over at Ozone during its pop-up.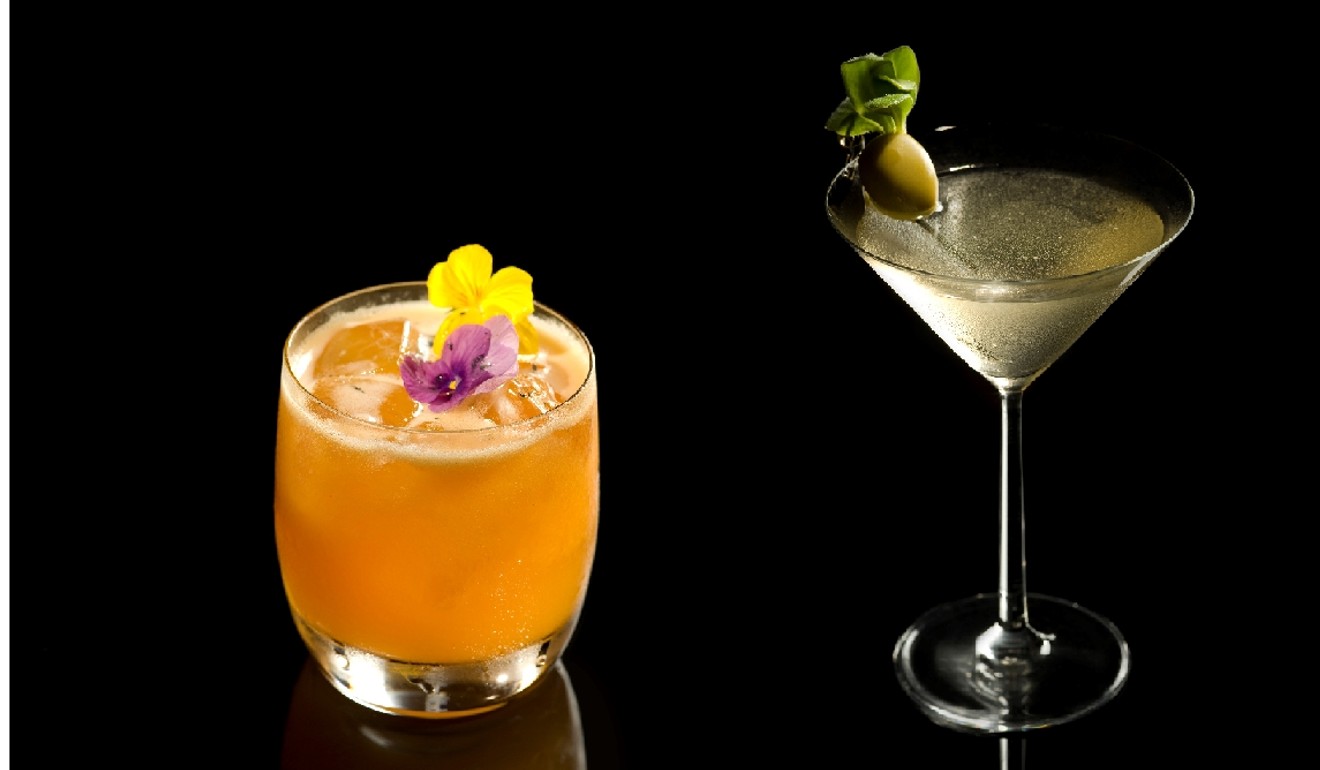 The New York bar comes with a string of accolades, including Best American Cocktail Bar and World's Best Cocktail Menu, both of which were awarded during the Tale of the Cocktail Spirited Awards in 2010. The team will be led by Tyson Buhler, World Class American Bartender of the Year 2015.
Its signature cocktails include Martini (Ketel One vodka and sherry-based cocktail with olive and aby leaf tincture), Collins (Tanquery No. TEN gin, rum, cane syrup, eucalyptus extract and seltzer water all blended together), Fix (Don Julio Reposado tequila-based cocktail mellowed with lime, vanilla syrup, mango puree and salt) and Sour (fruit-infused Bulleit Rye whisky with notes of lemon, grapefruit and raspberry).
Date: September 19 – 23
Address: Ozone, The Ritz-Carlton, Kowloon
Michelin Guide Hong Kong & Macau Dining Series' International Chef Showcase
Wrapping up a successful tour of internationally acclaimed chefs is a specially curated menu by Rolf Fliegauf, the brains behind Ecco Ascona, Ecco St Moritz and Ecco Zurich. The German-born chef, who comes with a total of six stars under his apron strings (two for each restaurant), has created two tasting menus: a four-course lunch and an eight-course dinner.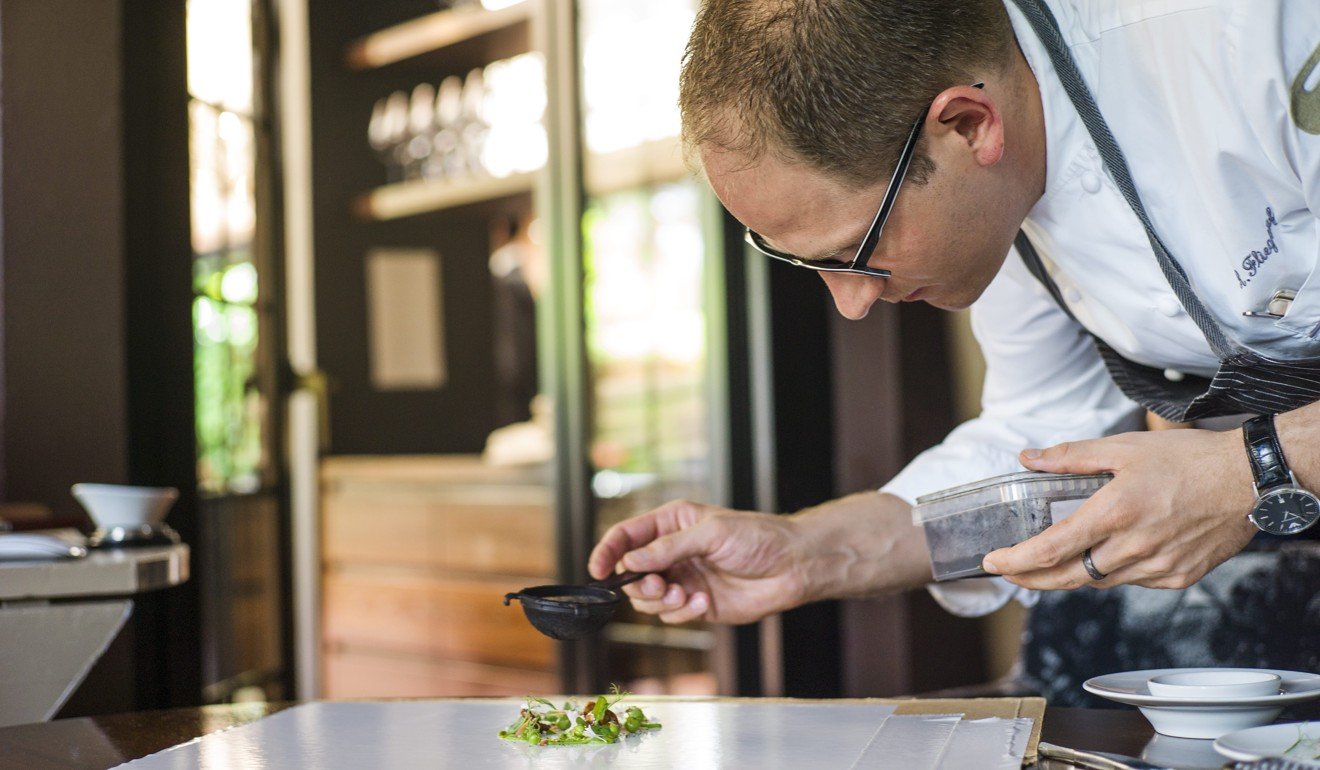 Highlightsinclude Fliegauf's foie gras Muesli (a play on the traditional Swiss breakfast-of-choice using marinated, frozen foie gras), braised veal cheek, and organic celeriac gyoza with fragrant black truffle in onion broth.
Date: September 20 (Hong Kong), September 22 and 23 (Macau)
Price: Starts from US$100, including wine pairings
Address: Whisk, The Mira Hong Kong; Yi Pavilion, Altira Macau
Diners of the future will feast on 3D printed food and 'bespoke' cuisine
Giro d'Italia-inspired menu at Tosca
The annual three-week long Giro d'Italia bicycle race is reimagined as a food and wine tour of Italy by chef Pino Lavarra of Michelin-starred Tosca. Four wineries and four chefs from four key regions – Puglia, Campania, Sicily and Lombardy – are coming together to create a unique tasting menu from September 21 to 23. Each region will be producing a dish and wine pairing that highlights the best of their winemaking and culinary culture.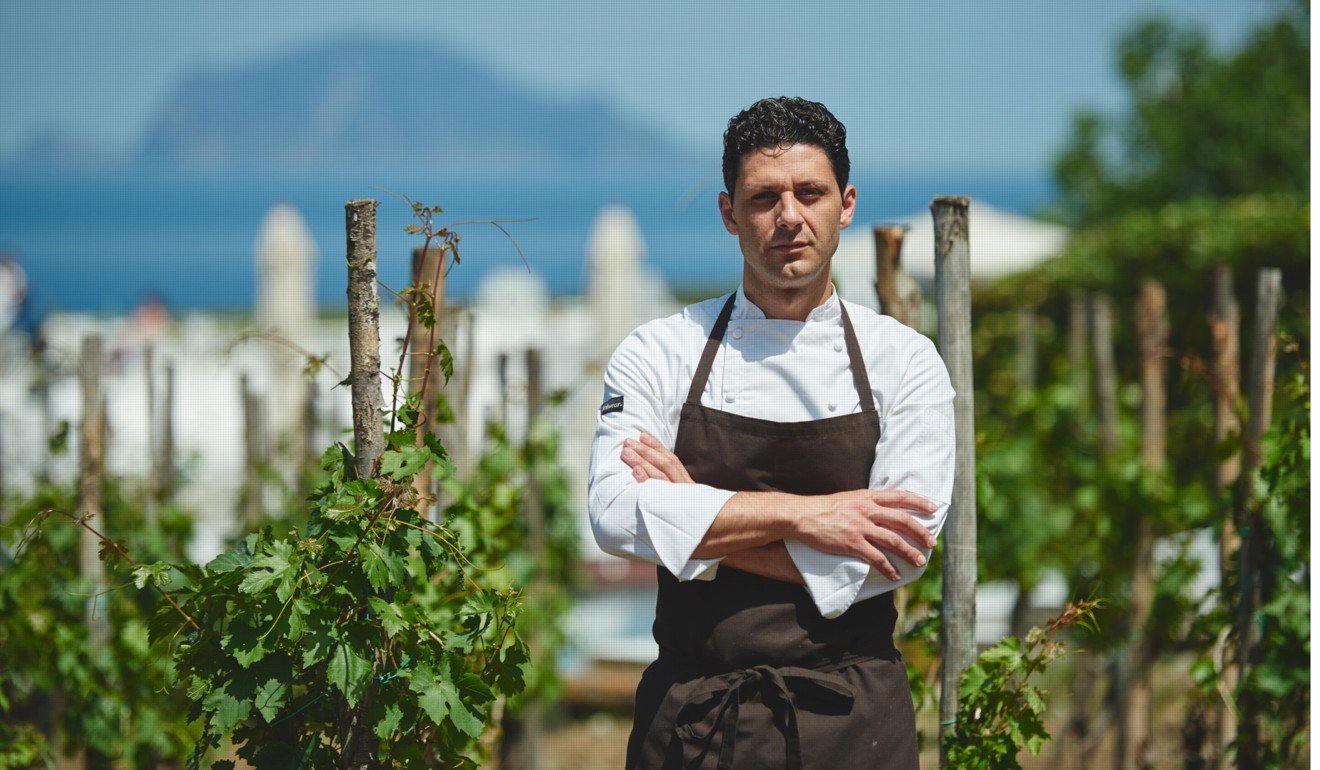 Representing Puglia is winery Gianfranco Fino, famed for allowing grapes to ripen for a longer time to increase the sugar content and create an intense flavour. On the gastronomy side is Tosca's own Lavarra. From Campania is wine from Feudi di San Gregorio, which will be paired with dishes created by chef Paolo Barrale from Michelin-starred Marennà. Sicily will be represented by Tasca d'Almerita, a winery boasting world-class vintages, and Ludovico De Vivo, the executive chef of Capofaro Malvasia & Resort. Finally, from Lombardy is winery Bellavista and executive chef Fabio Abbattista from LeoneFelice.
Date: September 21 – 23
Price: Starting from HK$880 for lunch, HK$1,780 for dinner
Address: Tosca, Level 102, The Ritz-Carlton, Kowloon
Friends of Amber at Landmark Mandarin Oriental
The Landmark Mandarin Oriental's highly exclusive Friends of Amber dining series is back – and this time Richard Ekkebus will have extra help.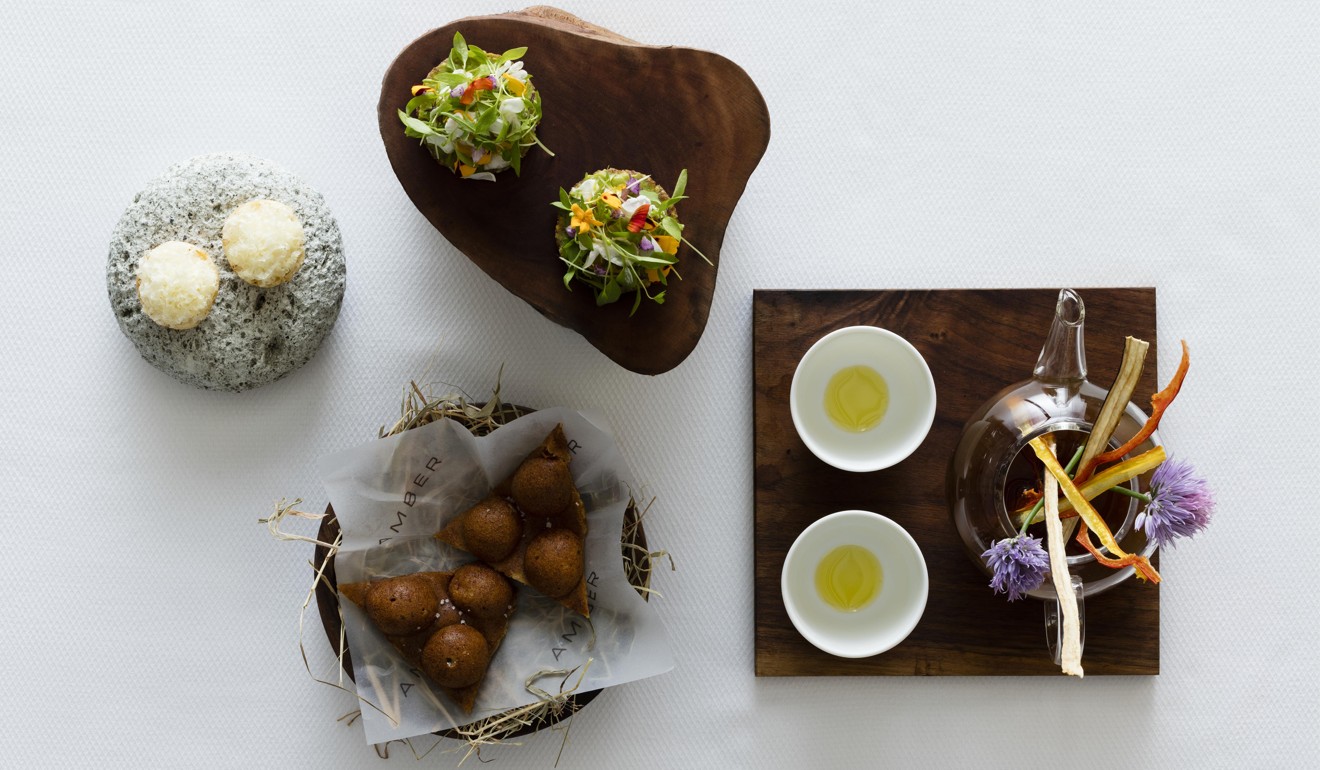 Ekkebus will be joined by two top chefs from two Tokyo restaurants. Zaiyu Hasegawa of Den, which ranked number 11 on Asia's 50 Best Restaurants 2017 List, is known for his innovative approach to Japanese cuisine. Hiroyasu Kawate of Florilège, which ranks number 14 on the same list, is well regarded for his take on classic French food infused with Japanese flavours. Diners can look forward to a 12-course dinner for one night only on September 26. A wine-pairing menu is also available.
Date: September 26
Price: HK$2,688 per person
Address: Amber, 7/F, The Landmark Mandarin Oriental, Central