The Mid-Autumn Festival is almost here, and the range of mooncakes hitting the shelves has us feeling pretty much over the moon. Here are the top choices that will have us reaching for seconds – or thirds.
InterContinental Grand Stanford
InteContinental's Kavalan whisky-infused mooncakes are delicious. Kavalan, the award-winning premier whisky, is known for its smooth texture and rich flavour – and is the best thing created in Taiwan since pineapple cake. The brand just won five platinum and 13 gold awards at the 2017 International Review of Spirits.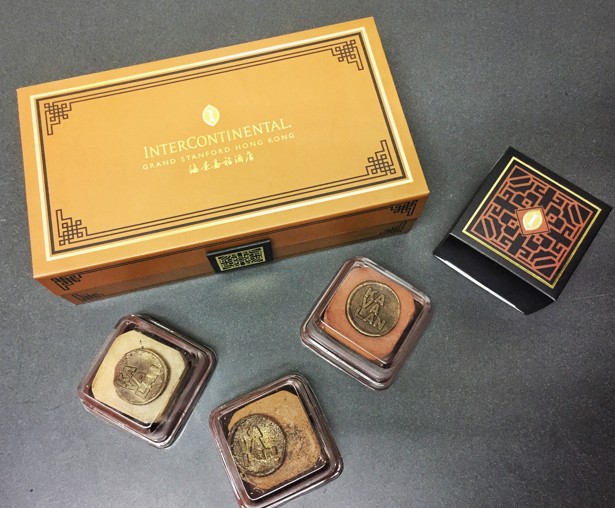 The box set from InterContinental features a trio of mooncakes, each infused with either Kavalan Classic Single Malt,Kavalan Solist ex-Bourbon Single Cask Strength Single Malt, or Kavalan Solist Amontillado Sherry Single Cask Strength. Each of them is irresistible.
The Peninsula Hong Kong
The mini egg custard mooncakes from The Peninsula's Spring Moon restaurant are so popular that you have to order way in advance.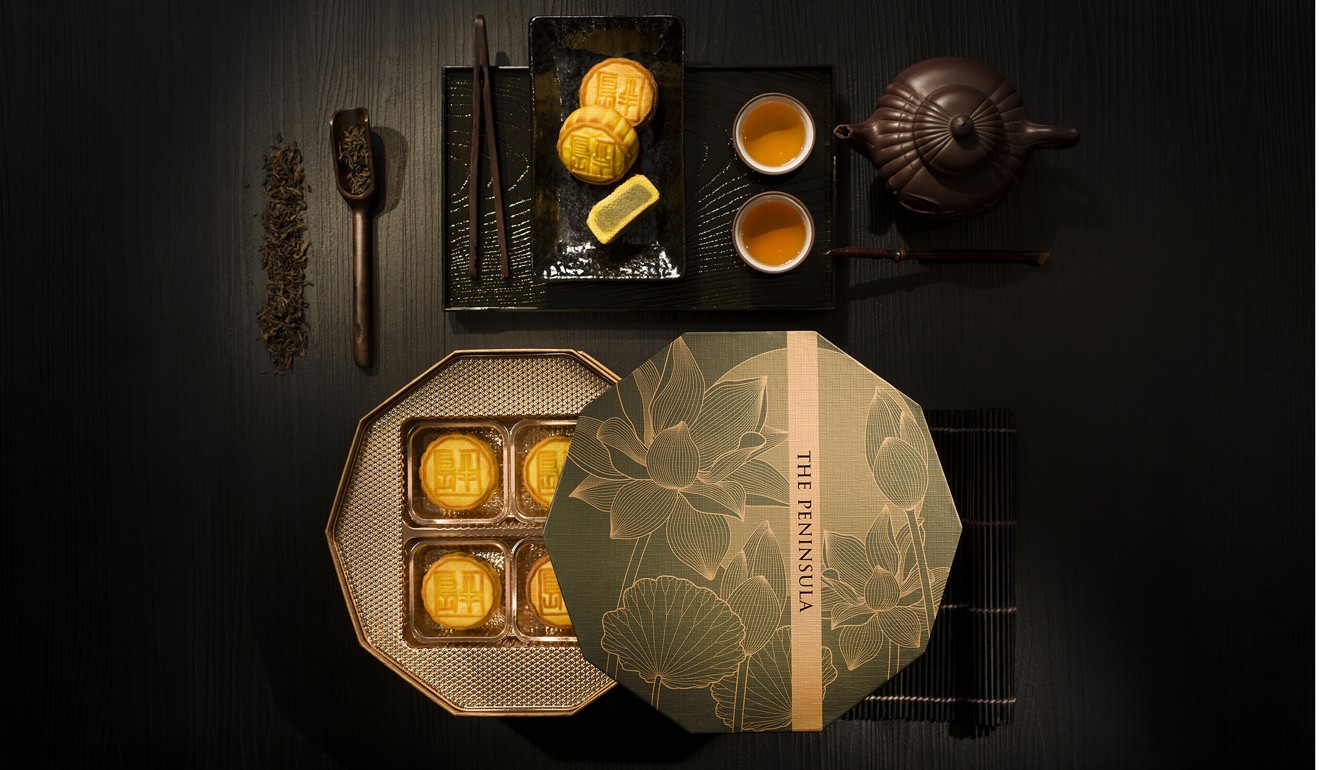 Three new flavours debut this year: jasmine, earl grey, and lychee. The mini jasmine- and earl grey-flavoured egg custard mooncakes promise to be light and fragrant, while the mini egg custard with lychee mooncakes offer the perfect balance of sweet and savoury.
But this year, new mooncake flavours from the Peninsula Boutqiue will be making their mark. Three new flavours debut this year: jasmine, earl grey and lychee.
The boutique also offers mooncakes in other highly unusual flavours, such as pineapple, date paste with sunflower seeds, mandarin peel – and even XO chilli sauce.
Tycoon Tann
Tycoon Tann's limited-edition mini egg custard mooncakes are delectable little bites filled with dreamy, custardy filling. The packaging is just as impressive.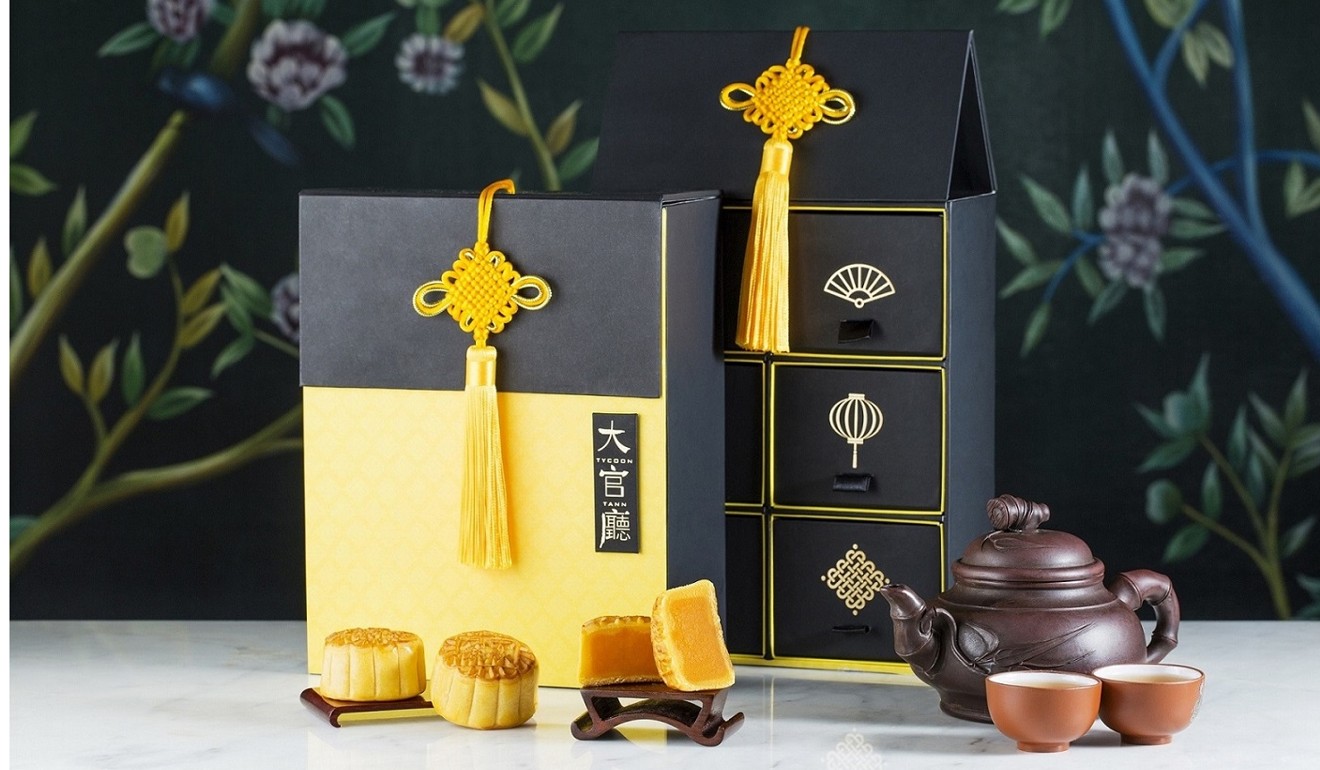 The box, designed to resemble a beautifully decorated traditional Chinese apothecary cabinet, opens to reveal a mini mooncake in each drawer. Each drawer is decorated with either a fan (a sign of prosperity), a lantern (representing reunion) or a traditional knot (symbolising happiness and longevity).
Hong Kong's most creative mooncakes feature superfoods, truffle and matcha
Dalloyau
With more than 300 years of history in French pastry-making, you can expect Dalloyau to pull out all the stops to create something different.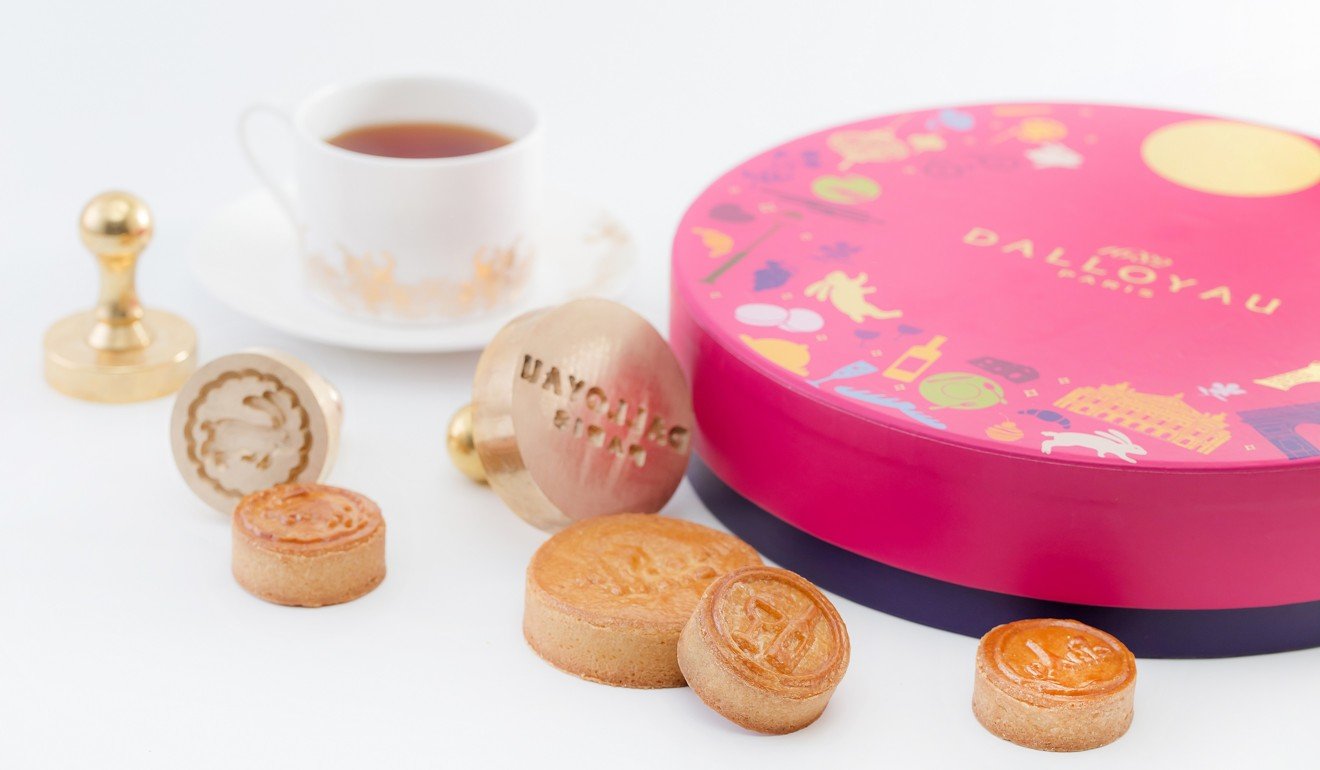 This year, its mooncakes feature sablé pastry shells stuffed with three types of filling: rum and raisin, red bean paste, and 62 per cent chocolate dice with a hint of rum. Each mooncake comes stamped with French images, including the Eiffel Tower, macarons and French wine, as well as traditional symbols of the Mid-Autumn Festival, like the rabbit, full moon and lantern.
Duddell's
Duddell's is one of our favourite spots to go to when looking for quality dim sum – and it's no different when it comes to mooncakes. The chefs at Duddell's – well known for their expertise in Cantonese cuisine – have deftly worked preservative-free cream custard into the mooncakes.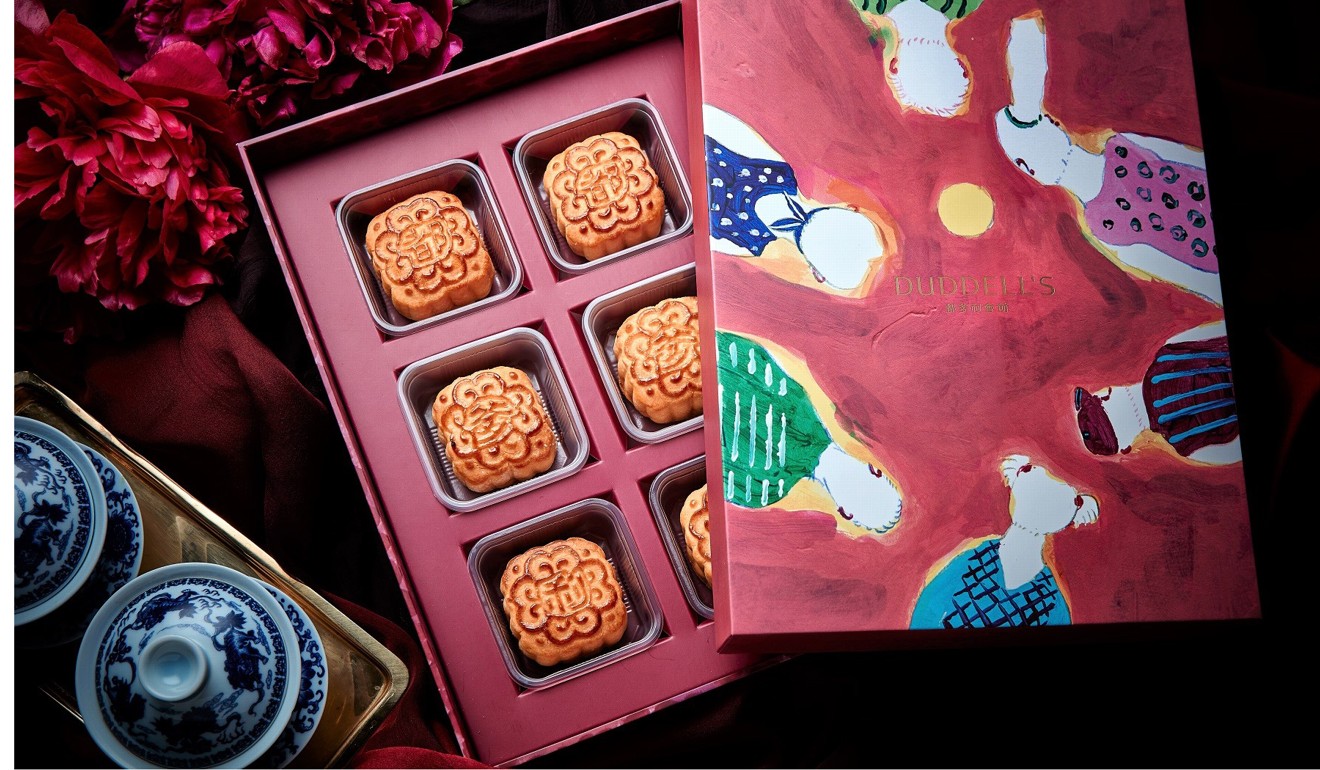 Duddell's has a history of working with local artists. This year, Duddell's collaborated with young local artist Cheng Ting Ting on the design of its mooncake boxes. Cheng is known for her contemporary paintings depicting everyday life.
Ms B's Cakery
Silky smooth white lotus seed paste paired with creamy egg yolks is a traditional must-have, which is exactly what Ms B's Cakery offers – but with a healthier twist.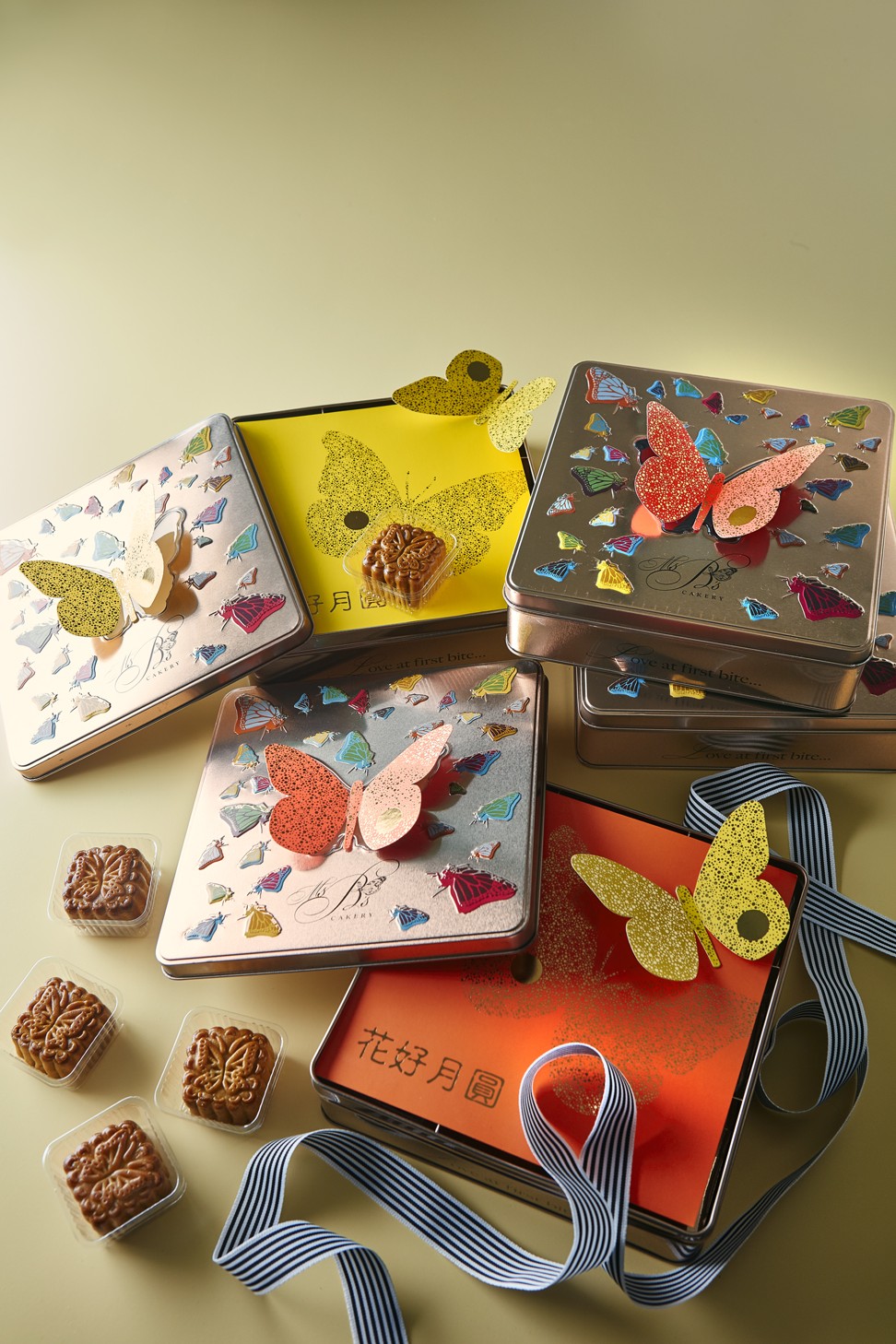 Its mooncakes are prepared with maltitol, a natural sweetener created from fruits and vegetables, making them a less guilty alternative to most other mooncakes on the market. The brightly-coloured neon boxes, which feature a seemingly fluttering 3D butterfly, are the perfect conversation starter for get-togethers.