For mixologists, herbs have become an essential ingredient. While an alcoholic cocktail could probably never be considered a "healthy option", one made with a few herbs might provide some health benefits. Besides which, they can taste delicious.
"Herbs play a very big role in cocktails because not only [do they] influence the taste and scent, but also the look of a cocktail," says Nikita Matveev, resident mixologist at Mandarin Oriental, Macau. "We either use a herb-based spirit and/or fresh or dry herbs."
Matveev, who believes that "less is more" when it comes to adding herbs to cocktails, says herbs can be used as a garnish for an extra touch of colour and, more importantly, as an additive to create an extra depth of flavour.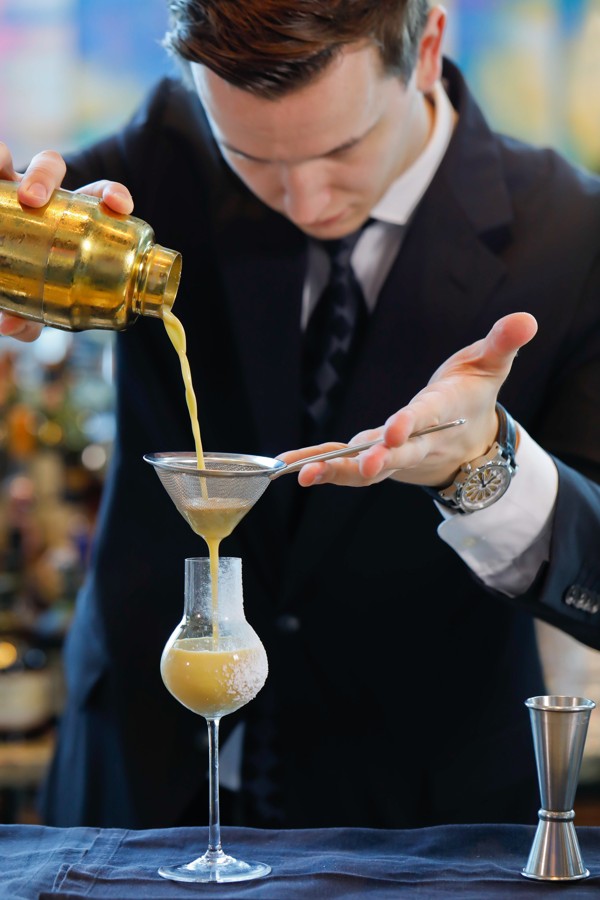 Among the variety of herbs available, mint, basil, thyme, rosemary, cinnamon and lemongrass are a few of the bartenders' favourites that are commonly used to make classic cocktails such as the Mojito, Old Fashioned and Last Word.
However, with the advances in mixology techniques and the diverse palates of customers to please, bars and their tenders are exploring every possible herb to create signature drinks of their own.
Among them is Bar Azul at Four Seasons Hotel Macao, which has launched an interesting new menu. Depicting journeys to the old Portuguese colony – which was an important trade node – the menu draws its inspiration from Macau's historical background and influence.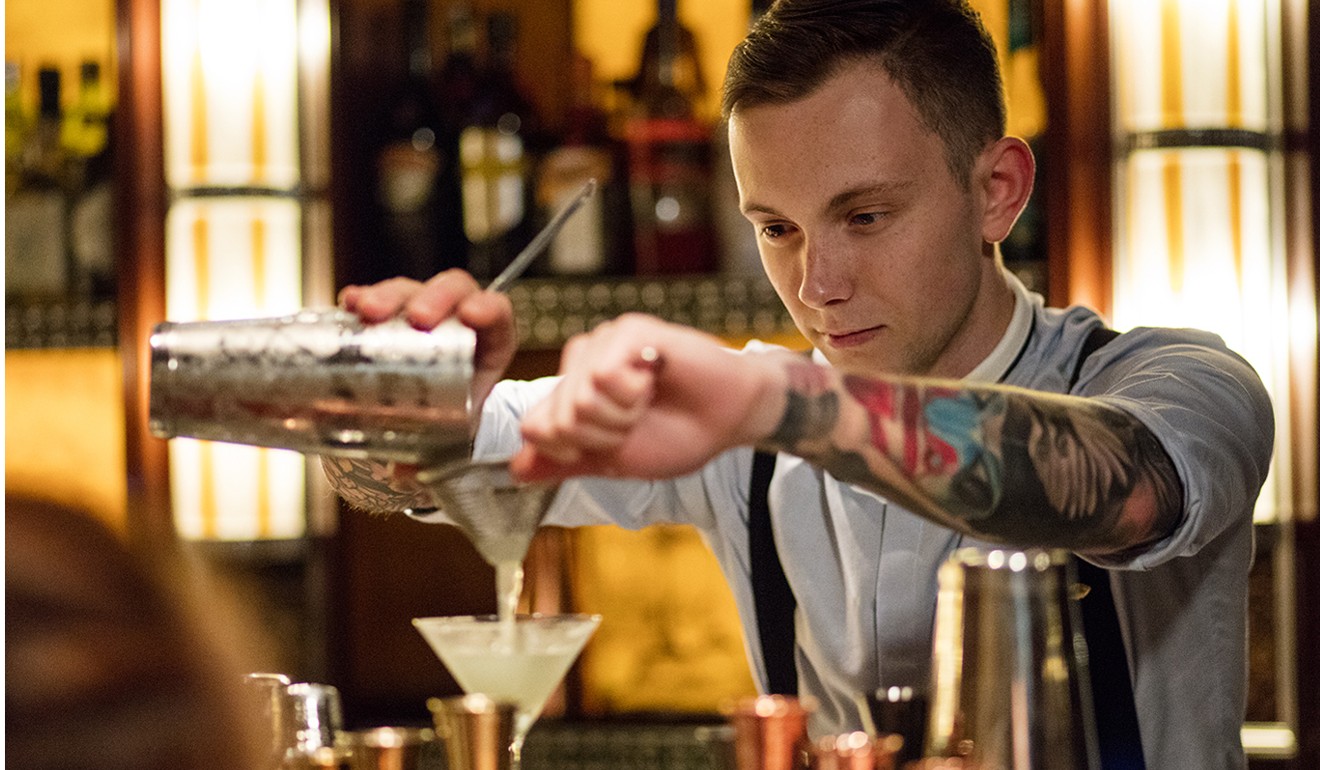 To better interpret the local flavours, Matveev observes that the trend in cocktail bars is to include local ingredients.
China Rouge at the Galaxy Macau, for example,offers an exquisite list of award-winning and signature cocktails. The old Shanghai-style entertainment lounge uses traditional local herbs from mainland China and around the region in its creations, such as dried longan, cinnamon, goji berry, cloves and ginseng in its Winter cocktail, and dried tangerine peel in its Eastern Fashioned.
While herbs from around the world can help give a cocktail a more exotic, "foreign" flavour, "local herbs in cocktails provide a very special local taste for cocktail lovers", says Billy Xie, acting bar supervisor at China Rouge. "My favourite ... herb is our local coriander. It has a special smell and taste to it."
Maxim Johannes Schulte, bar manager at The Ritz-Carlton Macau, has also been putting local herbs to good use in many of his creations.
Hong Kong mixologists serve up Insta-worthy summer cocktails in style
"I made a drink that tasted a little bit like the Chinese medicine my grandma used to use," he says. "There are some particular things in there that my grandma used to cook a soup [with]. I twisted it in a different way, as I wanted [to make it] a little bit local."
Schulte says that by infusing Macanese, Portuguese and Chinese influences in a cocktail, something very unique and special is created.
For a mixologist, it is useful to have some knowledge of herbs – of their flavours and possible benefits – before deciding which ones to use in a cocktail.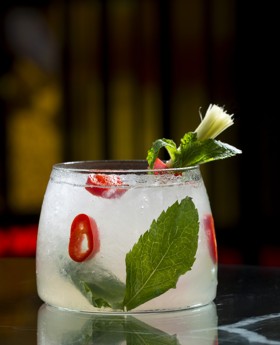 Having learned about herbalism and Chinese medicine when living in Saudi Arabia, Schulte has a keen interest in how certain herbs can be used as remedies for minor illnesses.
"Nature can heal," he says. "Nature also does amazing flavours, so the liquor is absolutely delicious. If you have an internal infection because you [have] bitten your tongue, then you'll need an anti-inflammatory. The best [cure] in nature is turmeric," he explains.
Herbs play a very big role in cocktails because not only [do they] influence the taste and scent but also the look of a cocktail
Other common medicinal herbs include peppermint, which cools the body from the inside, and chamomile, which acts as a natural nervine to calm nerves and ease insomnia.
The benefits of herbs have, of course, long been understood by the Chinese. Xie points out that "many of these herbs are used in boiling soup for the purpose of health".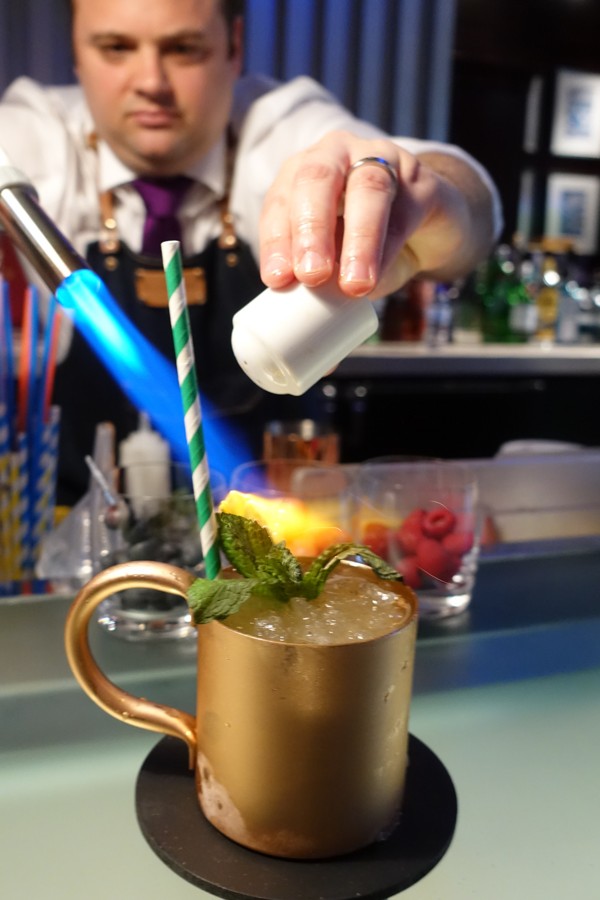 As far as using herbs in cocktails is concerned, though, Xie reminds us that "the smell and taste of herbs are complicated and sometimes a bit too strong".
He recommends avoiding using herbs that need to be cooked or boiled, as they don't go well with alcohol, and that other herbs should be matched with spirits that are above 100 proof (50 per cent alcohol by volume) in order to kill the germs.
Speakeasy bars of Buenos Aires serve cocktails with a native twist
Gil Maia Santos, assistant director of food and beverage at Four Seasons Hotel Macao, is cautious about the use of herbs in cocktails.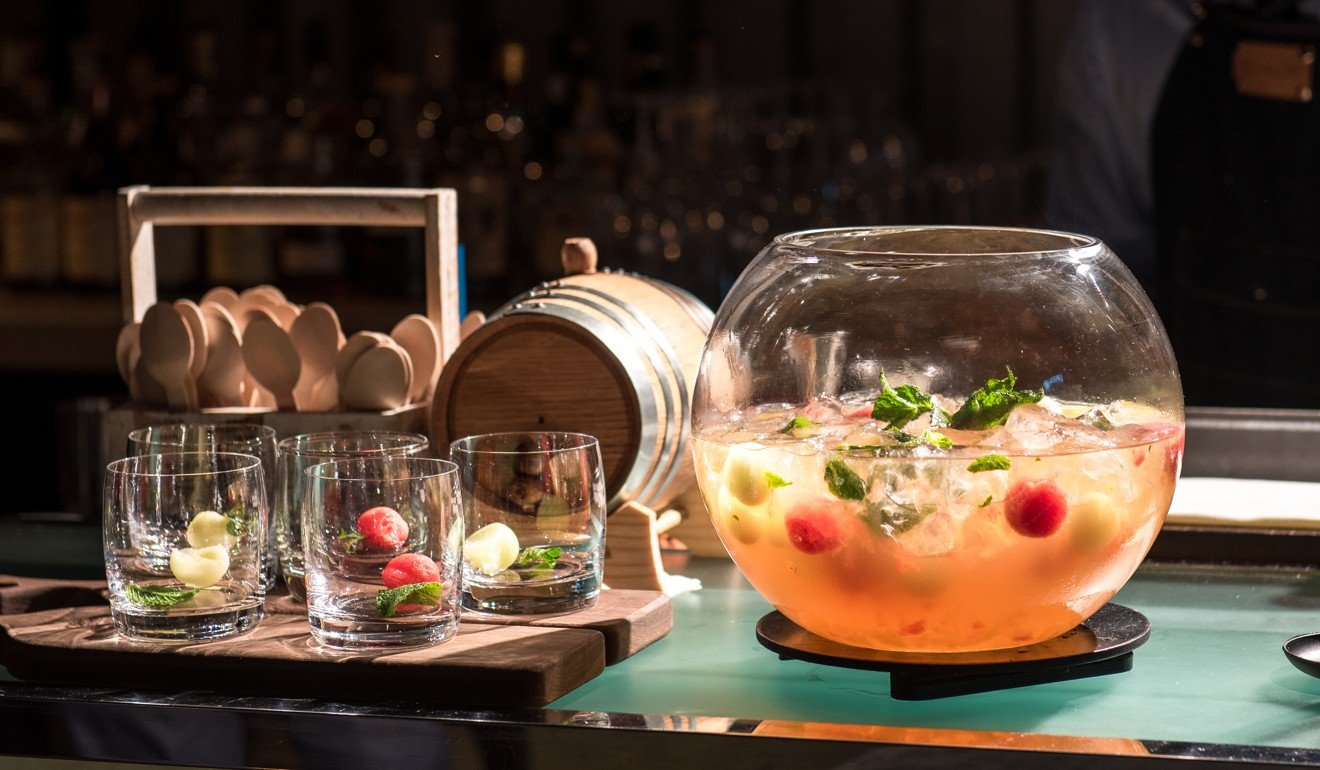 "You have to know how to use them, so that [they] enhance the drink but [do] not overpower or ruin the combination," he says.
The rule of thumb is to use herbs with the right technique and in the right proportions, Santos says.
"Herbs are now used to infuse spirits, to flavour foams and syrups, in soda siphons, smoked or burned."
Getting the proportions right is of paramount importance, he adds. "What ... never goes out of fashion is to make a drink with good ingredients: fresh herbs, fresh seasonal fruits and good quality spirits.
"It is very important to keep flavours authentic and mix the drink with balance and the right proportions."