Classic drinks are giving way to complex and innovatively made cocktails by bartenders who are fast becoming as well known internationally as Michelin-starred chefs. Classic cocktails are usually made with three ingredients, but these new innovations need prep time and often feature up to 10 items. We checked out four of Hong Kong's outstanding bars and cocktails recommended by their mixologists.
Quinary
Quinary has been in the top 10 of Asia's 50 Best Bars for the past two years – this year it ranks 7th, and in the world's best ranking, between 39 and 42 over the past four years. Known for its modernist approach to cocktails that stimulate the senses, founder Antonio Lai says: "Five years ago, we were already focusing on gastronomy techniques for our cocktails to give the customer a good experience."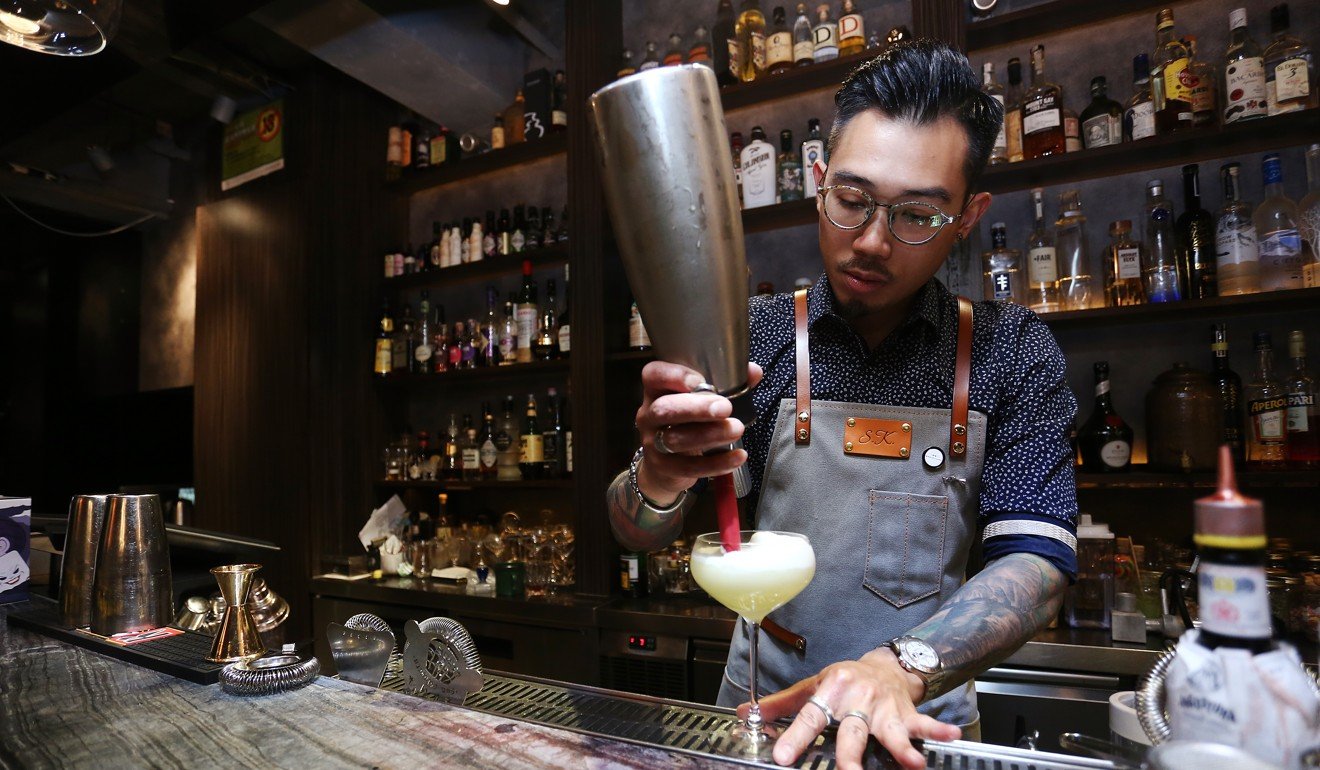 We tried the Earl Grey Caviar Martini which is a signature and bestseller, selling 800 glasses per month at Quinary, an ideal example of multisensory mixology.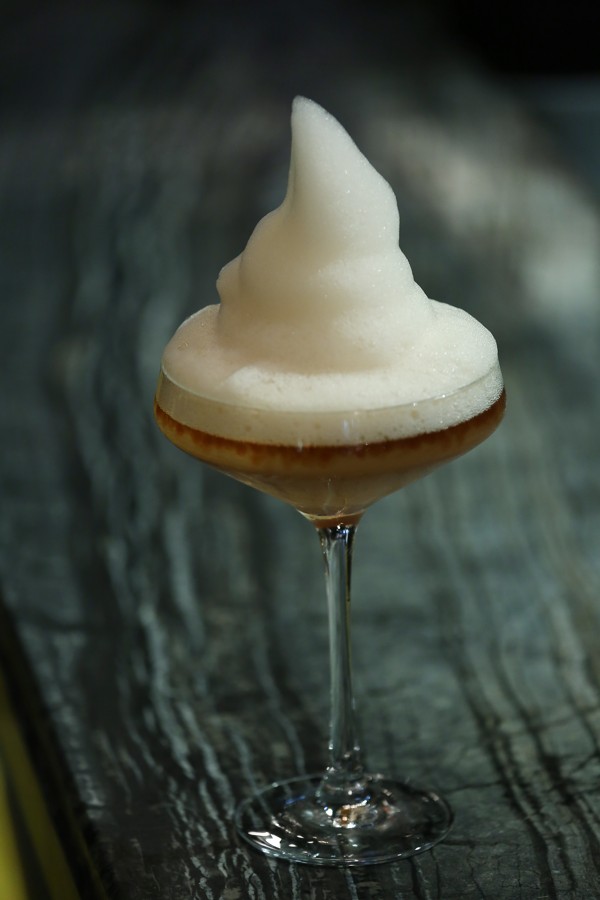 The cocktail is made with Earl Grey tea "caviar" at the bottom and topped with Earl Grey tea "air", using molecular techniques and ingredients such as algin and lecithin. This drink surprises and engages all your five senses, and hence it is "multisensory". It is also available as non-alcoholic . The Lavender Meringue Pie is a ridiculously indulgent sweet treat, one of the bestselling cocktails too, made of lavender redistilled Tanqueray gin and zesty limoncello, topped with sweet marshmallow foam and with a sprinkle of ground lavender sugar that is torched to become extra fragrant.
Stockton
Also featuring in Asia's 50 Best Bars, Stockton is hidden away off Wyndham Street – another best kept secret. Its dark interior is much like a gentleman's club with leather seating and dark wood booths. According to Maximal Concepts mixologist Suraj Gurung, every cocktail tells a story. The bar's cocktail list is inspired by 20th century authors, who enjoyed their tipple. We tried The Macabre, named for author Edgar Allan Poe – best known for his tales of mystery.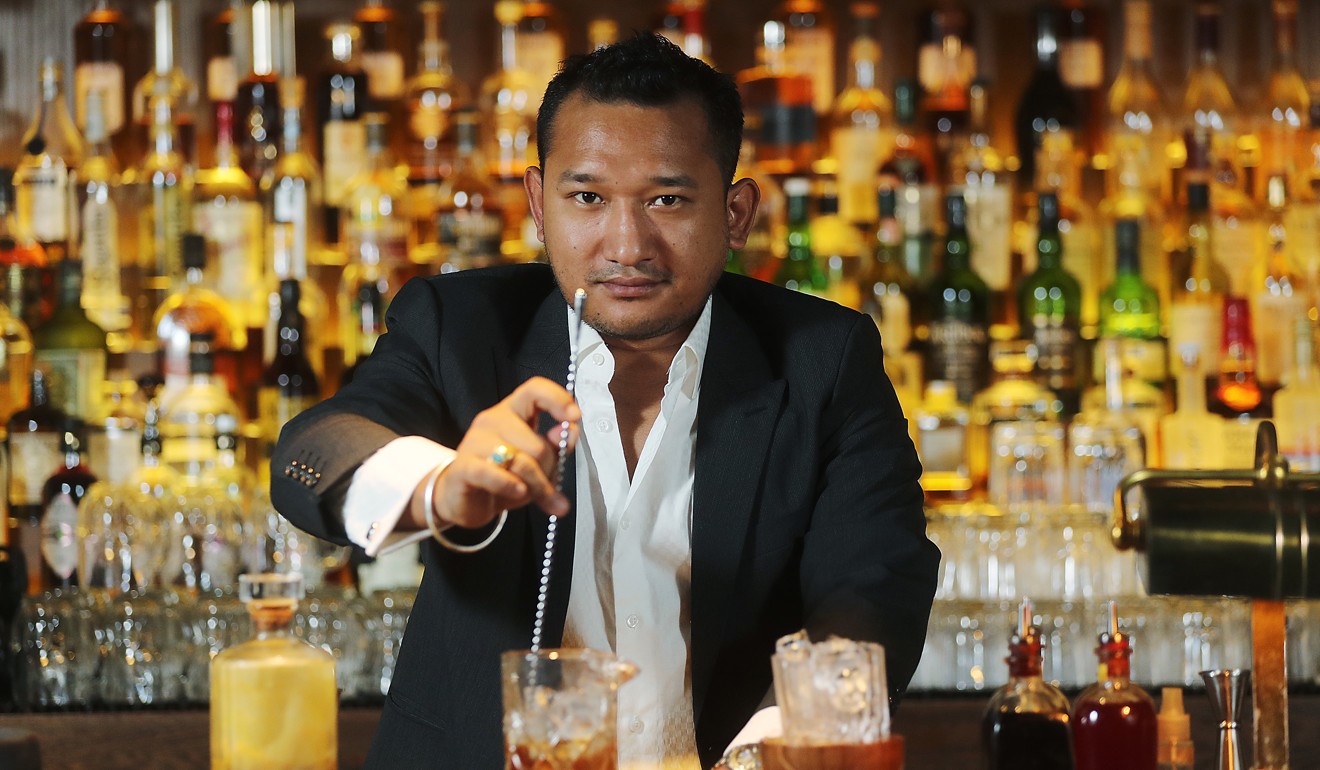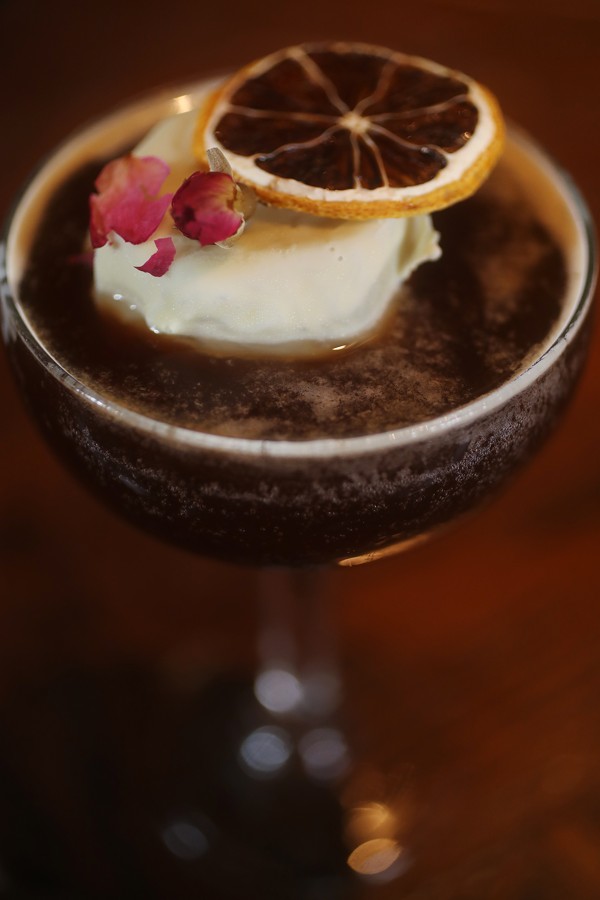 The Macabre cocktail features Oleo washed Martell cognac, tonka beans, Demerara, beeswax, absinthe, house of Peychaud bitters and Angostura bitters. "We put the cognac with the tonka beans and allow them to sit for 24 hours," says Gurung, who also mentioned that someone comes in twice a week from early morning to prep for the cocktails. We also tried Big Dick, inspired by Ernest Hemingway, (and if you want to hear the story behind the drink, ask Gurung). The drink features a house rum blend, Irish whisky, Pedro Ximenez sherry, malted banana, lime, cane syrup and mace.
J Boroski
The brainchild of New York mix-sultant Joseph Boroski, this innovative and enigmatic cocktail space is also hidden away, and if you want to know where, you need to email them. J Boroski is "by invitation only" and does not even have a cocktail menu. Designed by Ashley Sutton, the space is done in brown and copper shades with intimate lighting and latticework of leather panels adorned with scarab beetles over the bar. Seating is comfortable at the bar, and there are a few tables and private booths.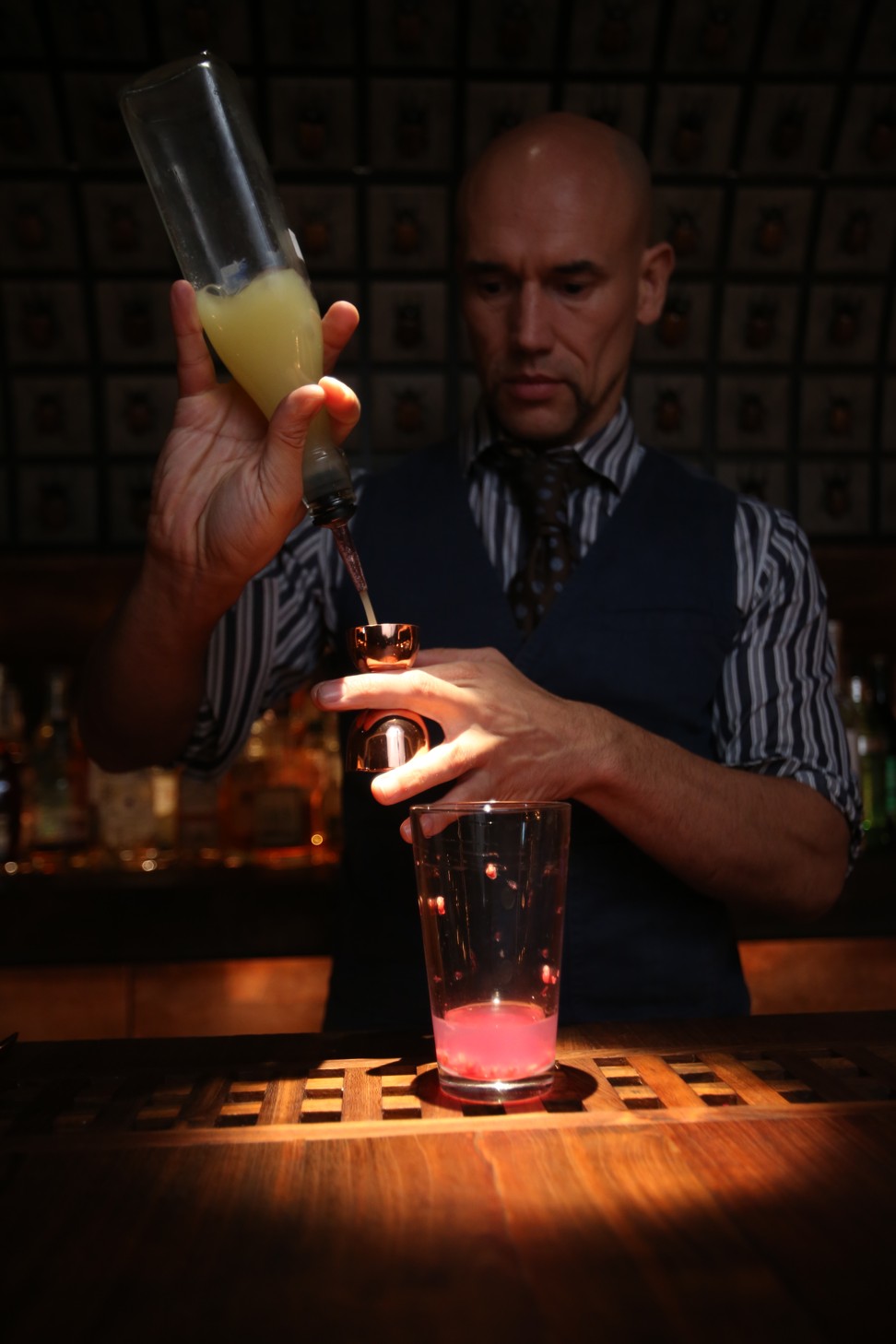 Joseph Boroski's bespoke cocktails open doors to different worlds
The concept is to offer guests a custom-made experience, so just tell the bartender what flavours you like and they will create something for you. The made-to-order concoctions are created with quality local ingredients and a range of craft spirits.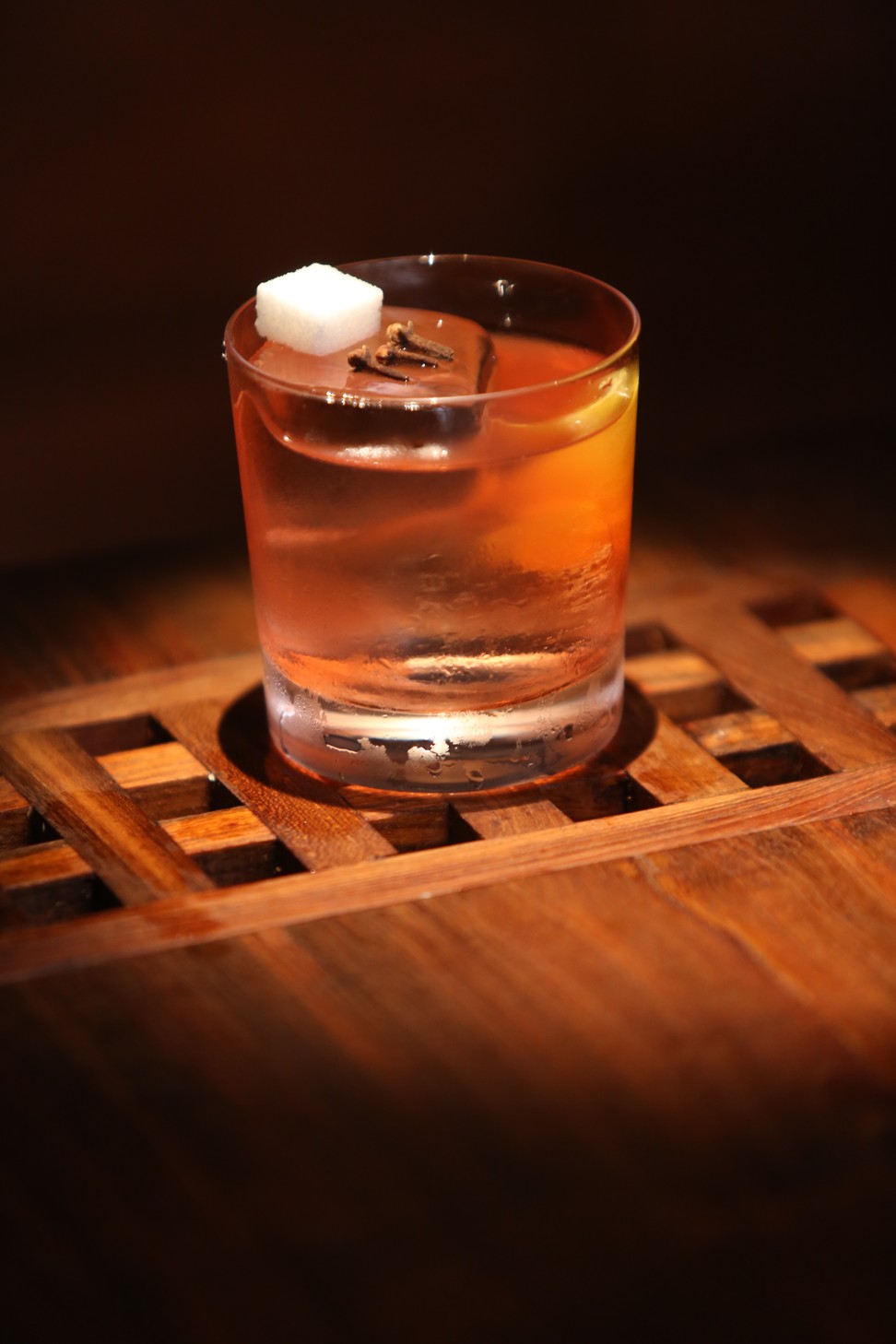 Jet-setting lifestyle of Hong Kong's elite drives desire for off-the-menu cocktail creations
The Old Man
New kid on the block, The Old Man – a bar inspired by Ernest Hemingway – is already the place to go for cocktails. Down an alley off Aberdeen Street, the well-tailored who's who can be seen queuing outside the 38-seater space, waiting to try the legendary cocktails. Opened by three of our city's top bartenders, James Tamang, previously with The Mira Hong Kong, Agung Prabowo, previously with The Chinnery at the Mandarin Oriental and the Lobster Bar at the Shangri-La, and Roman Ghale from Café Gray Deluxe at The Upper House – they mentioned calling ahead to get a seat won't work, as they know too many people.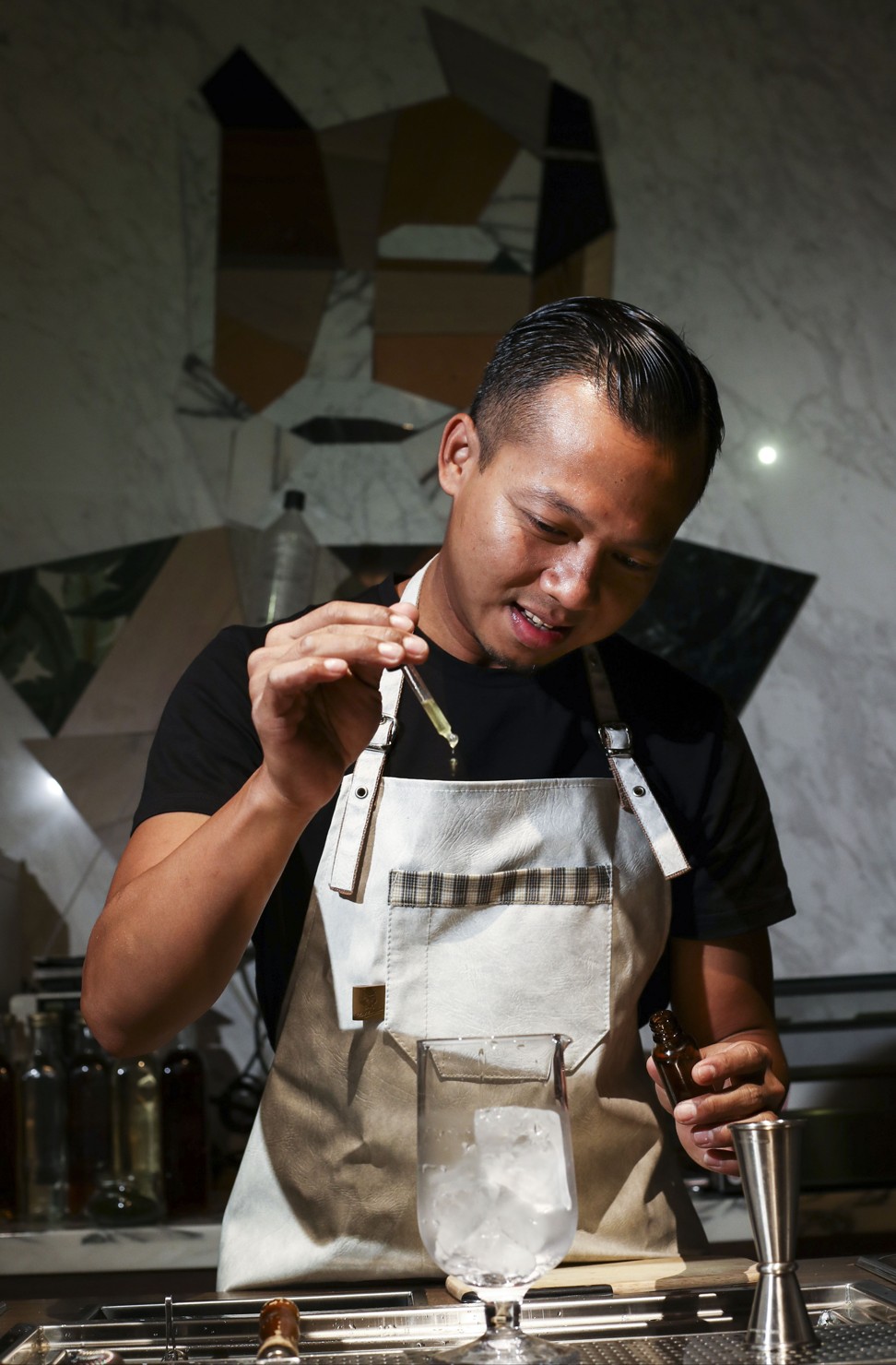 Hemingway-inspired bar in Hong Kong is a moveable feast
The decor is done in Cuban art-deco style with a mural of Hemingway over the bar, done in recycled material. The "bar" is unique. It's more like a chef's station, where drinkers can interact with the mixologist. All the cocktails are a tribute to Hemingway and named after his books. We tried A Farewell to Arms featuring butter fat-washed gin, dry vermouth sous-vide nori, salted Pernod served with onion pearl and nori dust, and Green Hills of Africa with Rosemary infused Pisco, turmeric and tamarind cordial and citrus.