Contemporary Hong Kong is a design-lover's dream, where cutting-edge trends are neighbour to nostalgic tributes. Home to both, The Fleming hotel seems a recipe for success.
Ten years after opening The Fleming, owner John Hui and consultant Jason Cohen took a year out to remake the hotel in the image of old Wan Chai, with help from design firm A Work of Substance.
The result is a modern twist on characteristics that would have been familiar to visitors and locals in days gone by.
Like Foxglove, a "speakeasy" on Ice House Street, The Fleming recreates Streamline Moderne, the art deco aesthetic that was prevalent from the 1930s to 60s in ships and aircraft, and also in city skylines – particularly Hong Kong's. Giving the hotel a sense of place are icons of Wan Chai in the 1960s and 70s, from buoys to bamboo scaffolding.
The chairs in the lobby are inspired by The Star Ferry, while lifts and doors have rounded edges, and light fittings are nautically themed.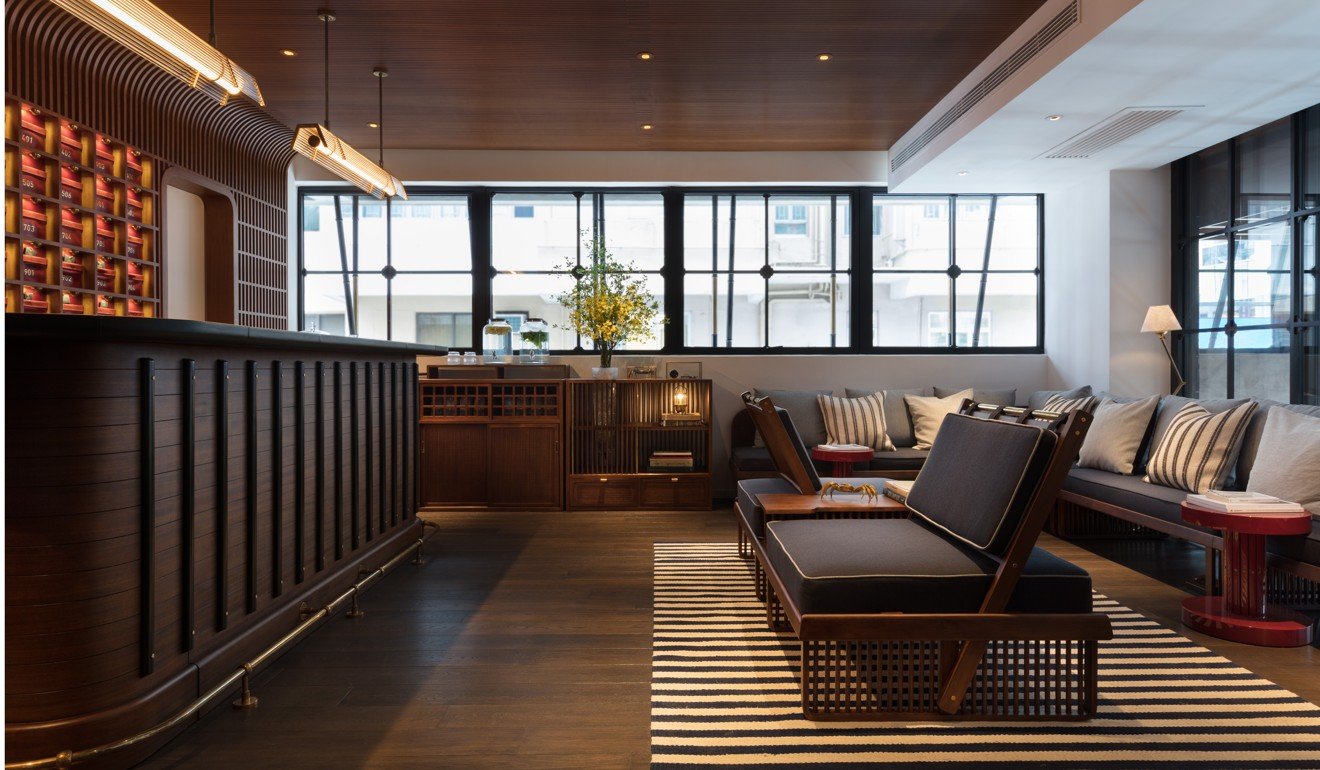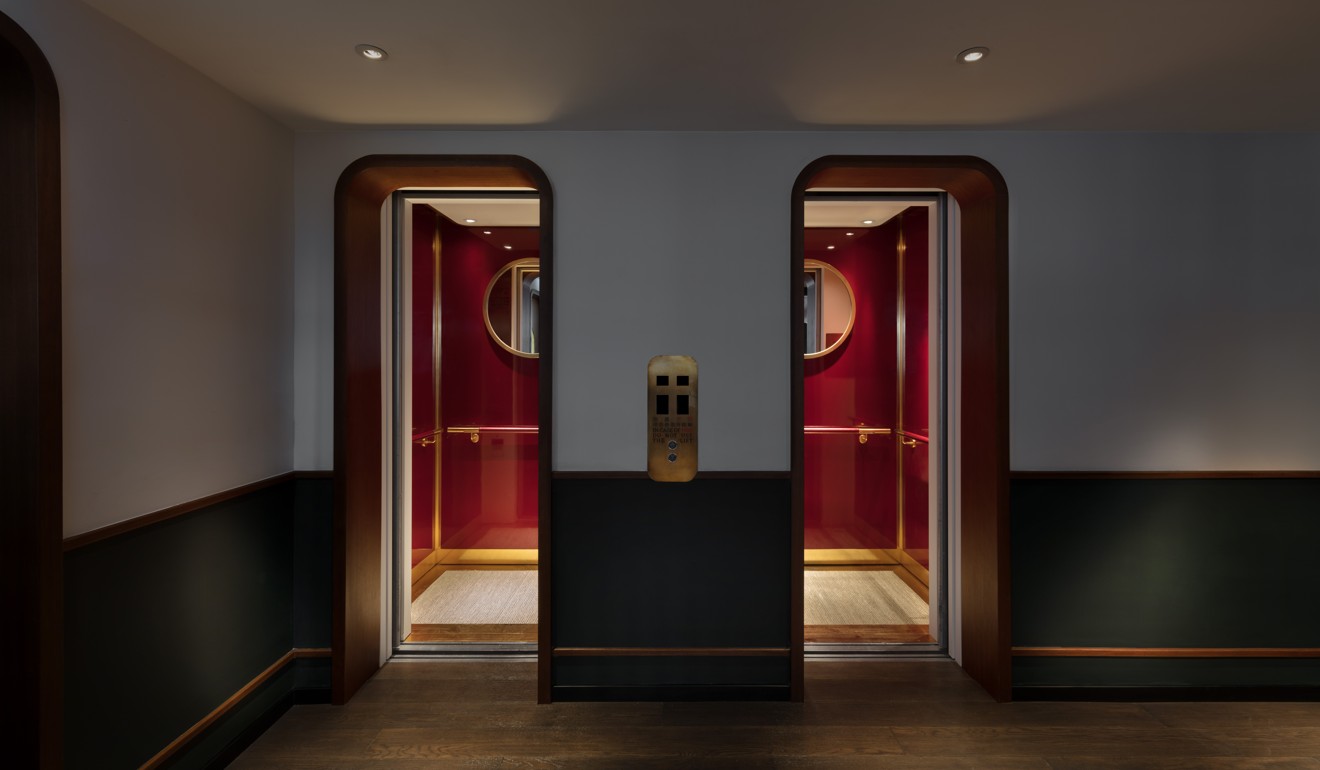 Bottle-green and brass throughout, the hotel's details take a touch of steampunk, with dials, levers and buttons lending an idiosyncratic touch to custom light fittings and control panels.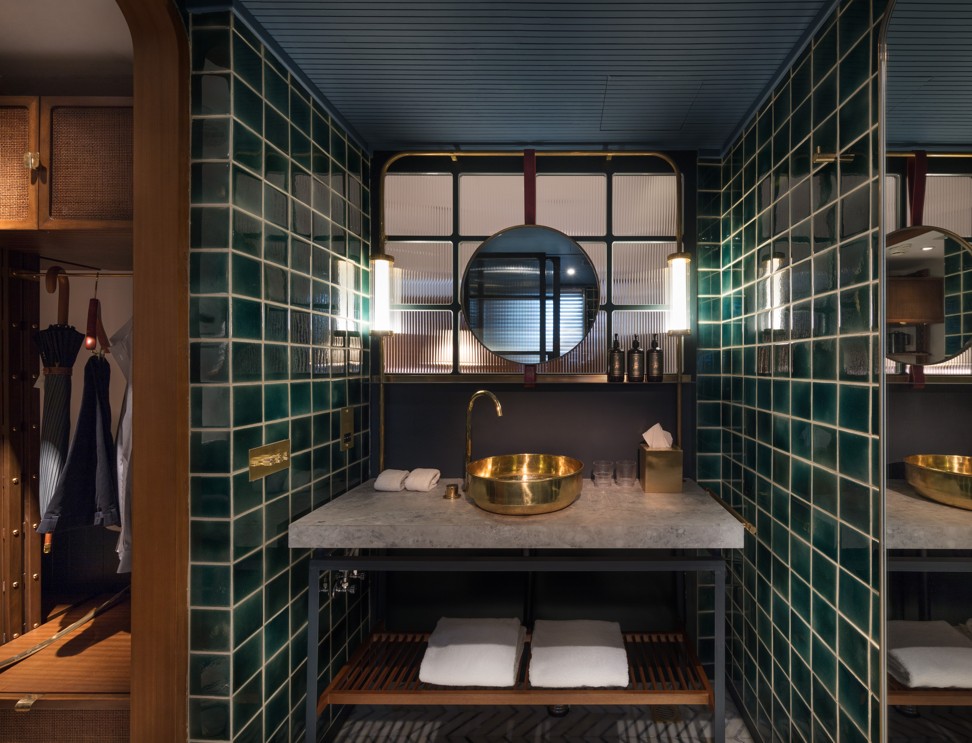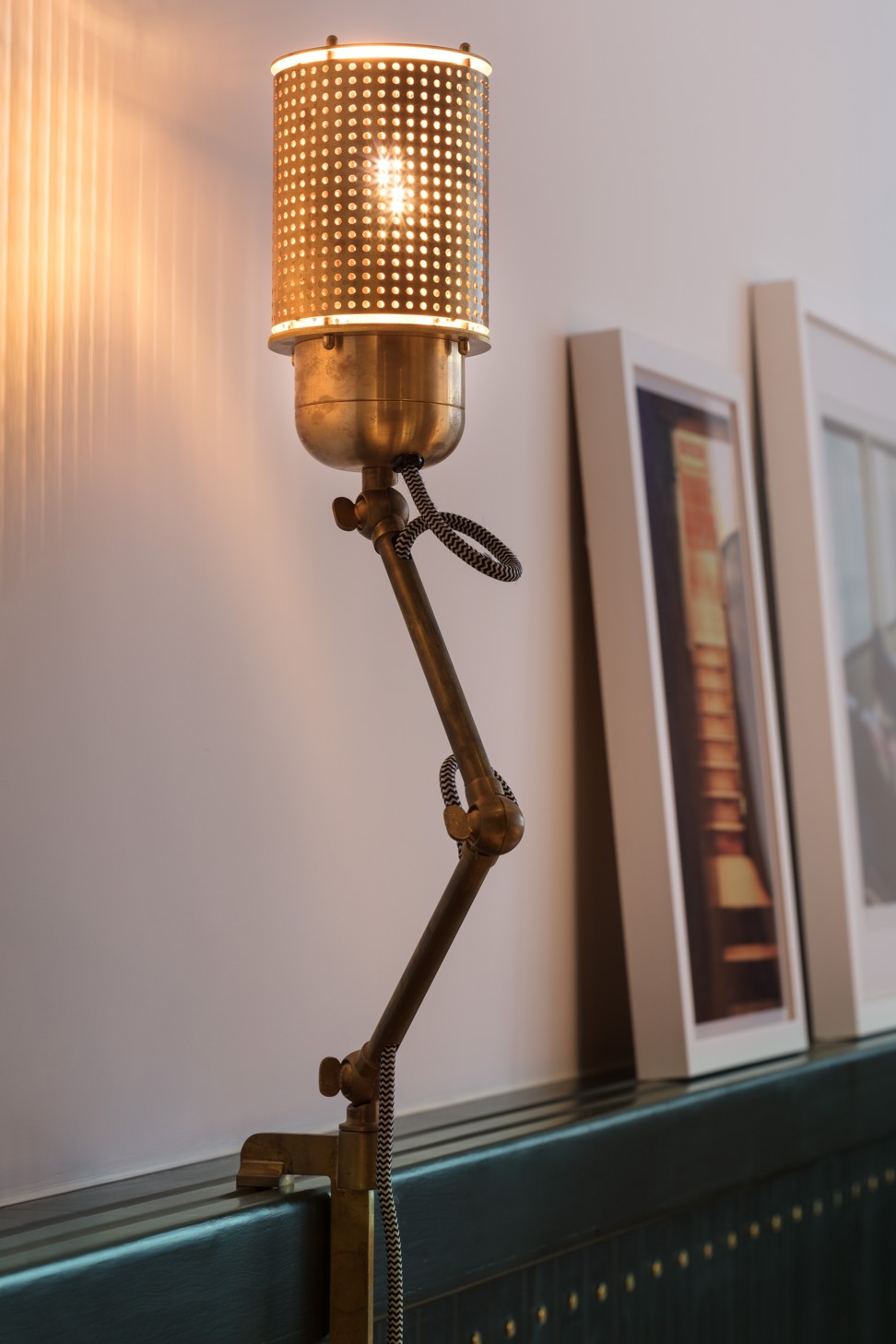 Five of Hong Kong's most expensive hotel suites
With stationery resembling navigation tools, apothecary-inspired toiletries, and a brass set of cutlery, rooms invite longer stays and hint at voyages at sea.
The Fleming's ground floor is now dedicated to Osteria Marzia, a coastal Italian eatery by Black Sheep Restaurants that extends the hotel's maritime feel in blue and white.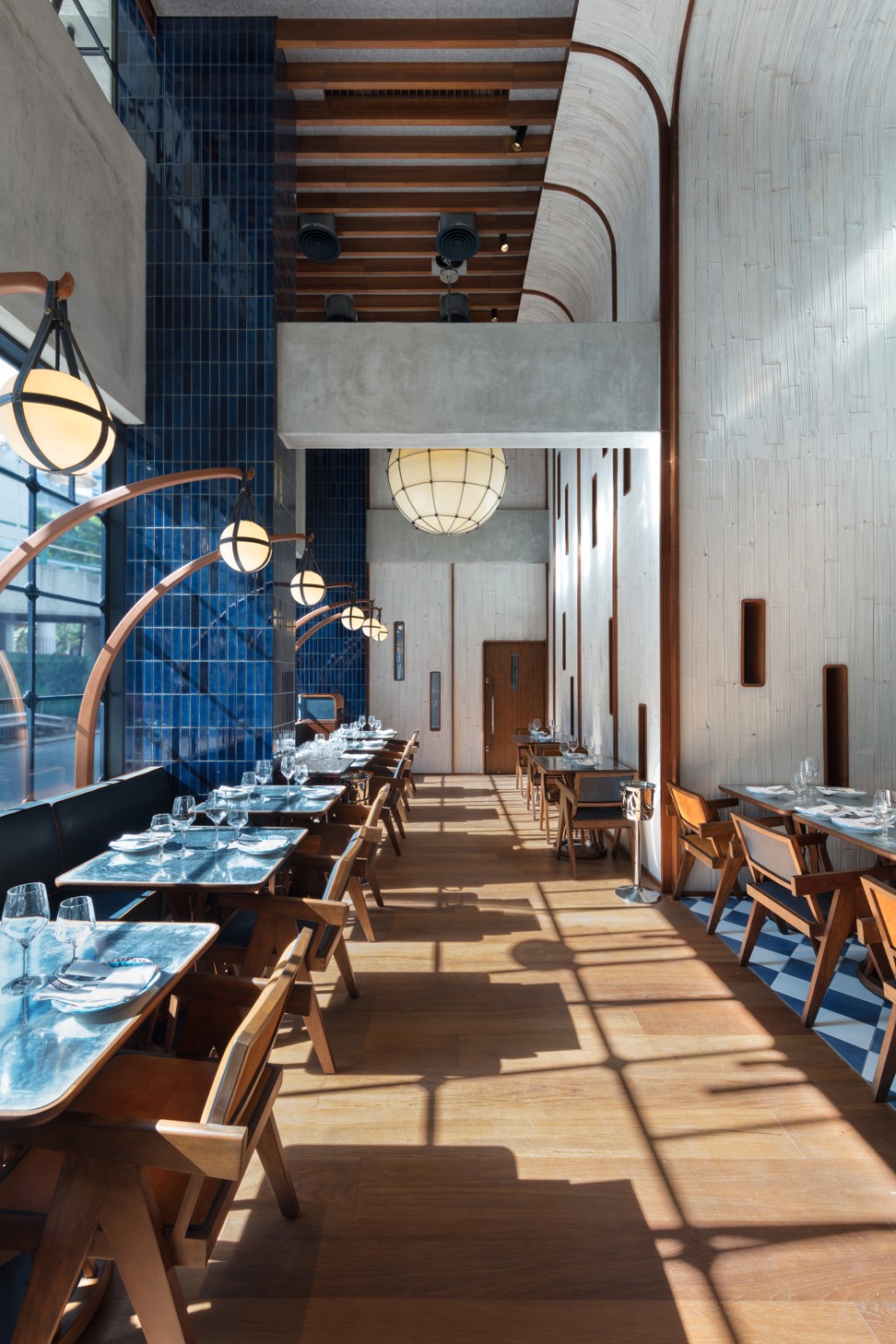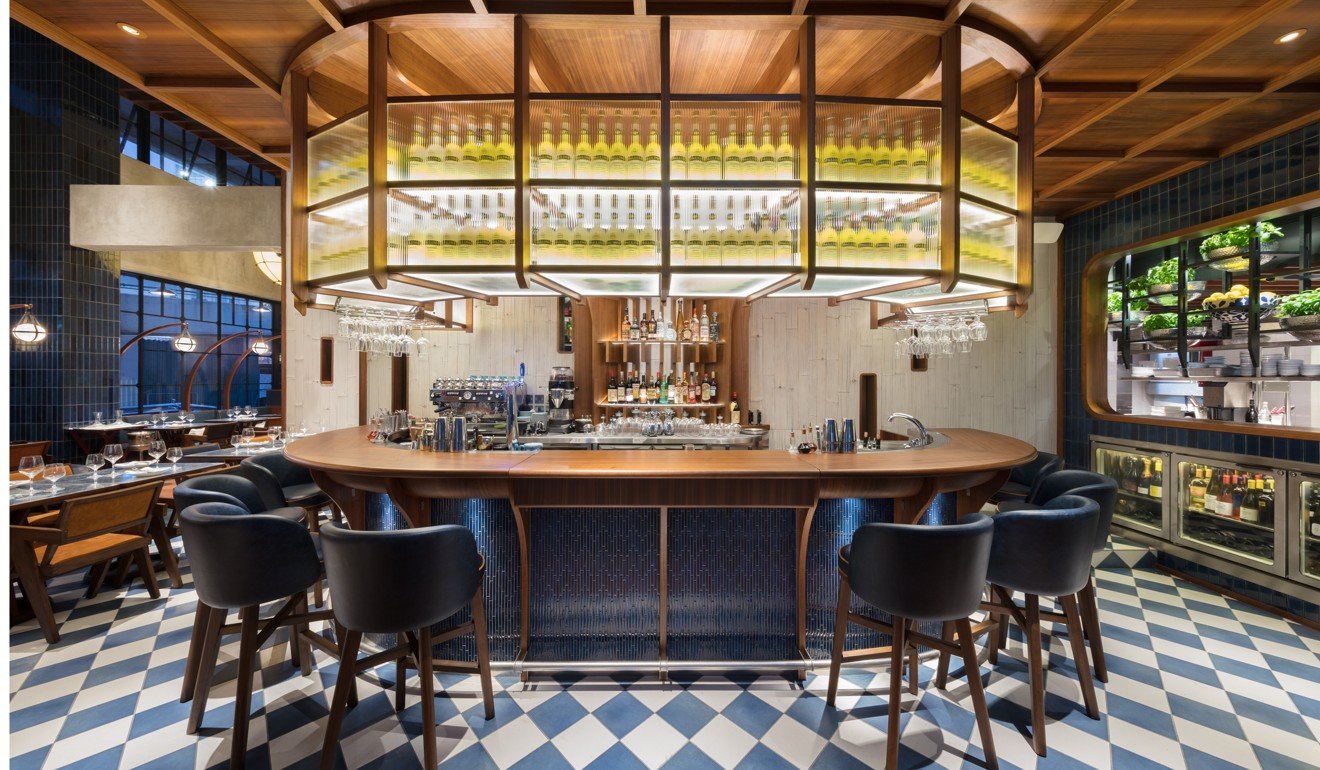 Adding to the city's array of restaurants with impressive interiors, Osteria Marzia is sure to draw design lovers and foodies alike.
Gough's on Gough to open in Hong Kong serving modern British fare
While multinationals offer more square feet and harbour views, The Fleming offers all that a boutique hotel should: a local lens and an unmatched experience.