Vladislav Doronin, the chairman and chief executive officer of Aman Resorts Group Ltd., the super-luxury hotel chain, is standing in the middle of a filthy concrete husk of a room in midtown Manhattan. "Look at this!" he says, gesturing through the dirt-stained windows of the 24th floor of the Crown Building, whose 4th through 26th stories he'd purchased with a partner for about US$500 million in 2015. (The bottom three stories, which are for retail, are owned by other companies.)
"It's not just the location," he says, nodding to the fact that the Fifth Avenue building is on one of the most expensive, if not sought-after blocks in the world. It's also the view. "I prefer to stay here, closer to the ground, to see real New York," he says. "If you were on the 70th floor of some building, you'd just see clouds."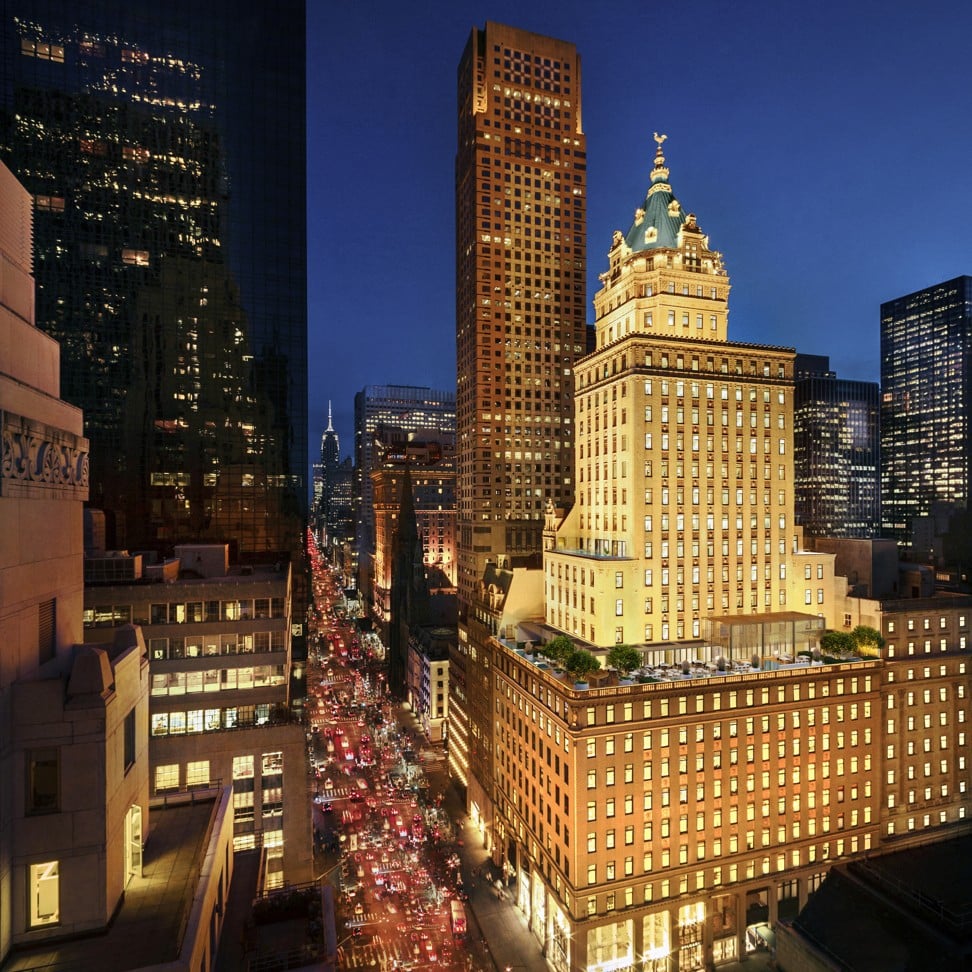 To the right, across Fifth Avenue, is Trump Tower. The Plaza Hotel is visible to the left, and directly north, over the roof of the Bergdorf Goodman department store, a visitor can see an expansive stretch of Central Park.
In less than three years, Doronin plans to transform the building's interior to match – and surpass – those views.
What's inside
The fourth through tenth floors of the building will be occupied by New York's first Aman hotel, which will have 83 hotel rooms, each measuring at least 70 square meters (753 square feet).
The 11th floor and above (which will be developed by Doronin's US development arm, OKO Group LLC), will be transformed into 20, Aman-branded residences, crowned (pun very much intended) with a five-story, near-14,000-square-foot penthouse that will be priced in excess of US$100 million. "When I bought Aman in 2014, the whole goal was to bring Aman into cities," Doronin says – "to turn Aman from horizontal to vertical."
Aman CEO Olivier Jolivet discusses the refocusing of the brand and his reasons for eschewing advertising
By that, he's referring to one of the brand's primary and enduring allures: For years, very, very wealthy guests would make pilgrimages to Aman resorts perched on top of mountains in Greece, in canyons in Utah, or in forests in Bali, where unobtrusive service, a strong emphasis on wellness, and staggeringly expensive nightly rates (easily more than US$1,500 a night) were guaranteed to make well-heeled travellers "feel like they are in a private home," Doronin says. Visitors who have stayed at an Aman resort know this is true – provided the private homes they are accustomed to are filled with servants, chefs, and perfect minimalist furniture.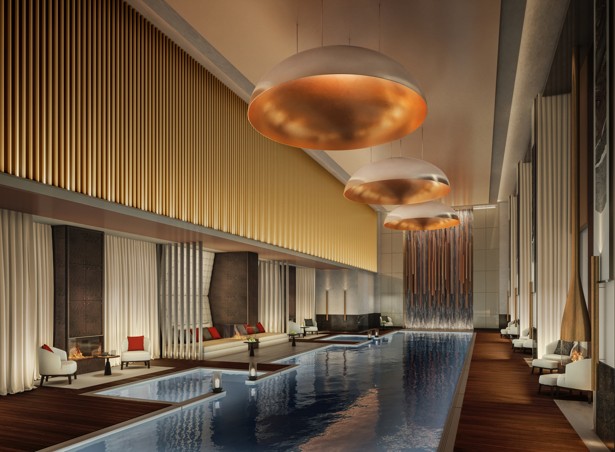 The urban pulse of a city doesn't quite fit within that relaxed, decadent ethos, yet Doronin opened an Aman in the heart of Tokyo in 2014 and it was met with almost instantaneous success. "We're 65 per cent more expensive than the average" luxury hotel's nightly cost, he says. "And we're always fully booked."
Encouraged, Doronin has begun to expand into other cities – an Aman is planned outside Shanghai, and Doronin says he'd like to see Amans in London, Paris, and other global cities in addition to New York.
Doronin is betting that the hotel's amenities will set it apart from the competition. The Aman in New York will have a three-story spa (on its seventh, eighth, and ninth floors), an Aman member's club, a jazz club, and a cigar bar, all available to residents. The hotel will also have a Japanese restaurant, an Italian restaurant, a piano bar, and a "Wine Library" – all available to the public, but "especially" for residents, Doronin says.
The apartments
Building a resort in a city is very different than building one in the country. "Any hotel in the city is very expensive" Doronin says, citing the cost of labour, real estate, and construction.
The apartment component of the hotel is therefore an effort to offset those expenses, which Doronin says can cost more than US$3 million per room (which, if true, would put the price of the hotel conversion in the range of US$300 million). "The residential component leverages and optimises the price of the hotel," he explains.
See the world's greatest places in one month on a flying cruise
The building's 20, Aman-branded apartments are priced at a premium, even by New York's standards.
A 1,149 square foot one bedroom, one bath apartment will cost a hefty US$5.9 million. Another one bedroom, which admittedly will also include a "home office/ den/ library" and two bathrooms is spread out over 2,109 square feet, and will cost a staggering US$10.6 million. A three bedroom, two bathroom apartment, comprising 4,384 square feet, will cost US$26.6 million. A 6,287 square-foot four bedroom, five bathroom apartment near the top of the building (keep in mind that this is not the actual multi-story penthouse) will weigh in at a eyebrow-raising US$58.3 million, which is US$8 million more than a nearby 6,000 square foot duplex penthouse on top of the Plaza Hotel, which is actually on Central Park.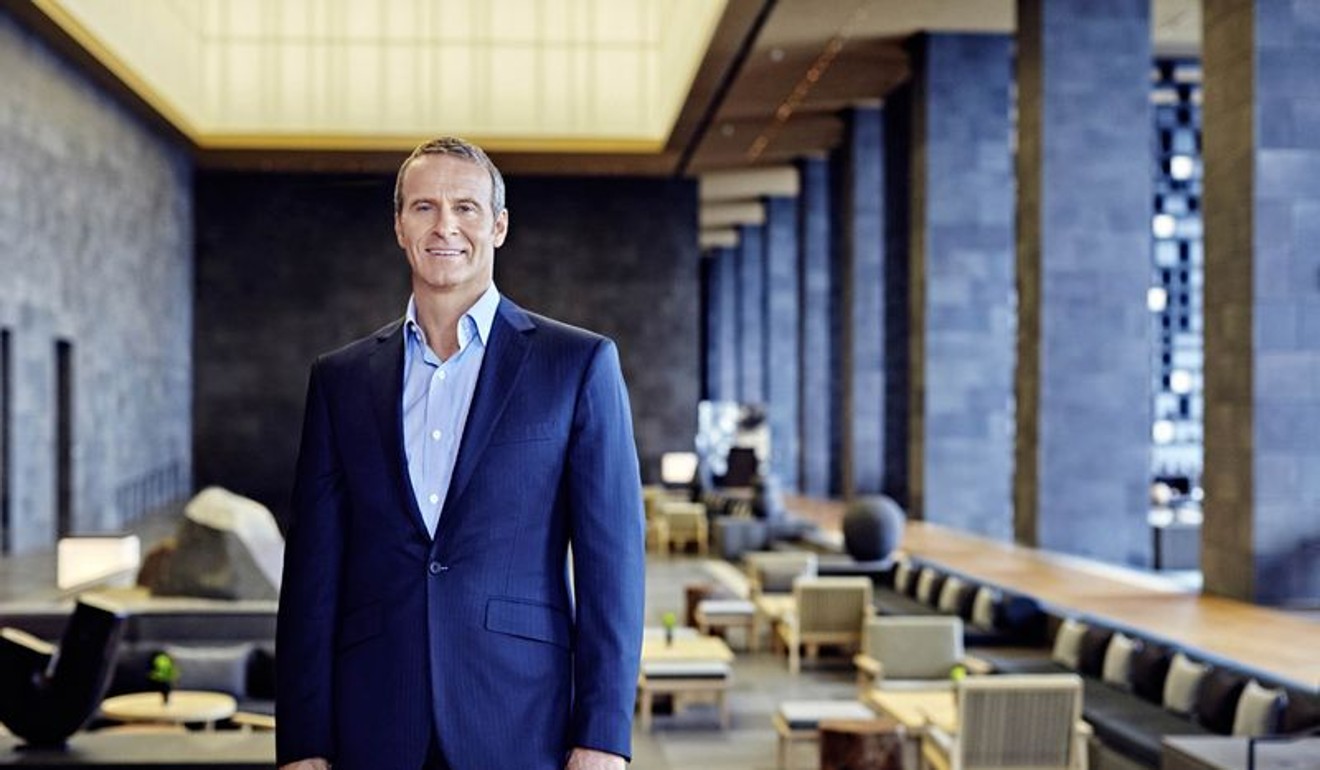 The price of the penthouse itself hasn't yet been released, but given that the four bedroom apartment costs more than US$9,000 a square foot, it's safe to assume that the five-story apartment, which will feature both an indoor and outdoor pool, will cost in excess of US$100 million.
Jean-Michel Gathy is designing the hotel's layouts and can be contracted to do residents' furnishings and interiors, and the hotel's services – including that famously discreet staff – will also be available to residents. "You will be able to call for a coffee and the cappuccino will be presented at your door still hot," Doronin says.
Zaha Hadid's final New York City apartment building has robot valets and a private IMAX theatre
The building is expected to be complete in 2020, but OKO Group will begin to pre-sell apartments.
The sales team will face a crowded field: The penthouse is competing at the very top of the market, where there's intense competition for an increasingly thin crowd of super high-net worth individuals. 520 Park avenue has a triplex penthouse listed for US$130 million; 432 Park Avenue's penthouse is listed for US$82 million; downtown, the Woolworth Building's penthouse is listed at US$110 million.
The rest of the planned Aman apartments will face similarly stiff competition. Just down the block on 57th street, there's a forest of luxury towers nearing completion that will be competing for the same finite clientele.
Doronin isn't worried. "This is a unique product," he says. "I don't see any competition, because for the moment, we don't have any similar buildings." The historic structure, the sterling brand, and the location, he says, will be enough to sell it out. "You can live in this building and don't need to leave it," he says. "We'll have everything."