Christmas might not yet be here, but we're already feeling festive with a slew of pop-ups, exclusive tasting menus and a farmer's market to look forward to this season.
HEXA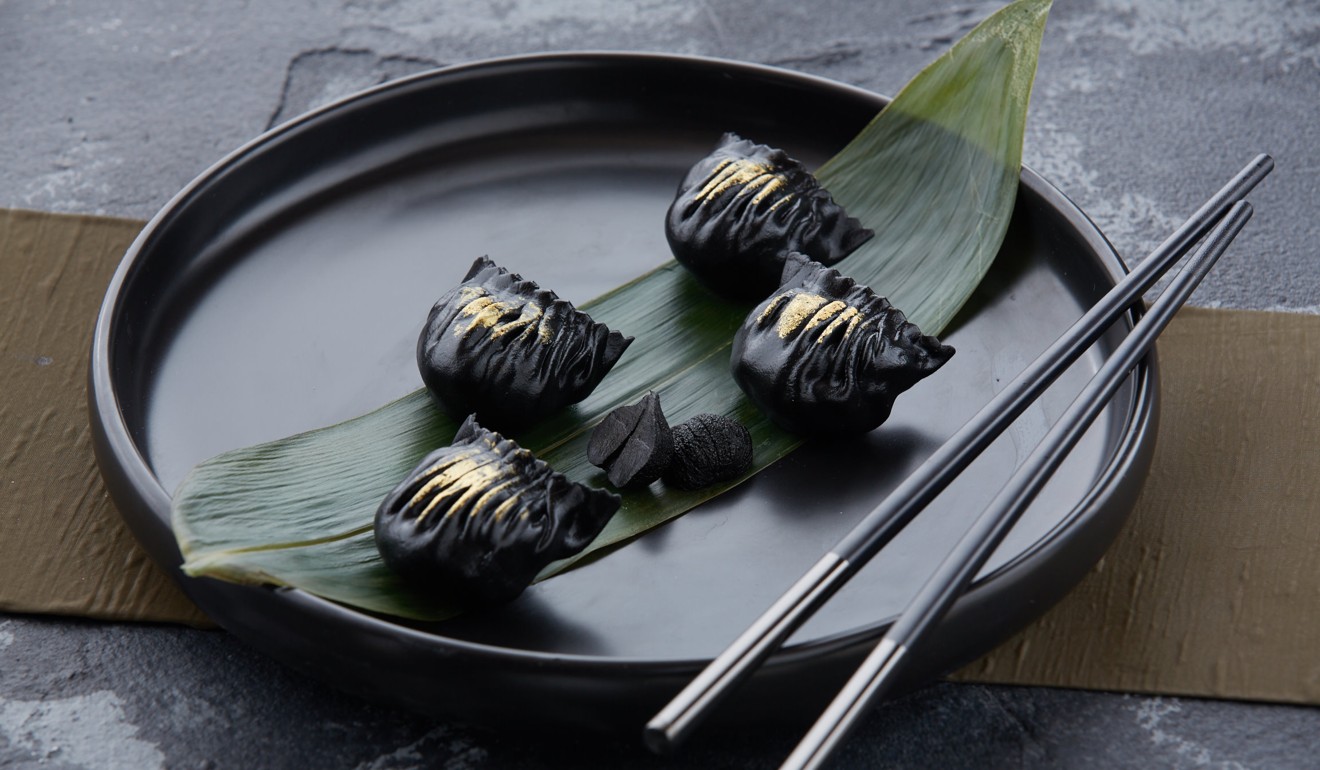 The newest restaurant to set up shop at Ocean Terminal's new extension area is HEXA, a contemporary Chinese restaurant, set to open on November 7. It joins a string of other newly opened restaurants, including ANA TEN and Paper Moon.
The interior, inspired by the swinging '60s and designed by Steve Leung, takes advantage of the rectangular floor plan by creating two "wings", anchored by an escalator. On the right is the "love" area, featuring dark, muted tones in a range of materials, including leather, faux fur, velvet and metal.
Steve Leung dishes out insight on the world of design – and why he has three kitchens at home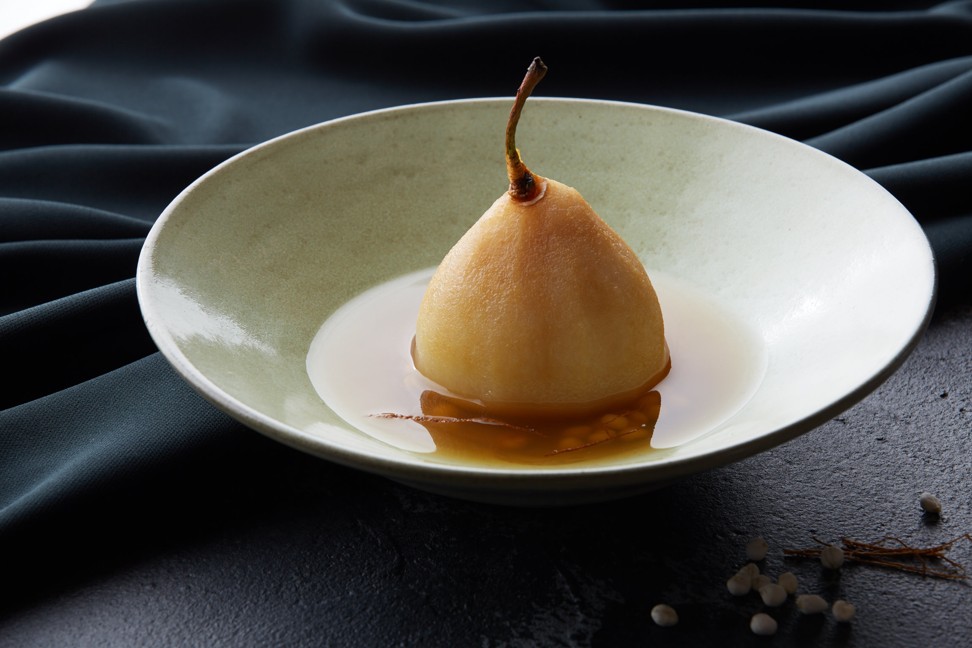 On the left is the "passion" area, featuring warmer tones. It also has a Chef's Table, where chefs will pop by to showcase their skills. Outside, a waterfront lounge is sure to appeal to those wanting to enjoy the 270-degree view of both sides of Victoria Harbour.
HEXA is set to impress with a series of signature dishes, including steamed pork dumplings with black garlic, Traba crab legs with pomelo, steamed bamboo charcoal shrimp dumplings, and double boiled pear in Chuanbei and aged tangerine peel.
Date: Opens Nov 7
Address: OTE 101, G/F, Ocean Terminal, Harbour City, Tsim Sha Tsui
Yojimbo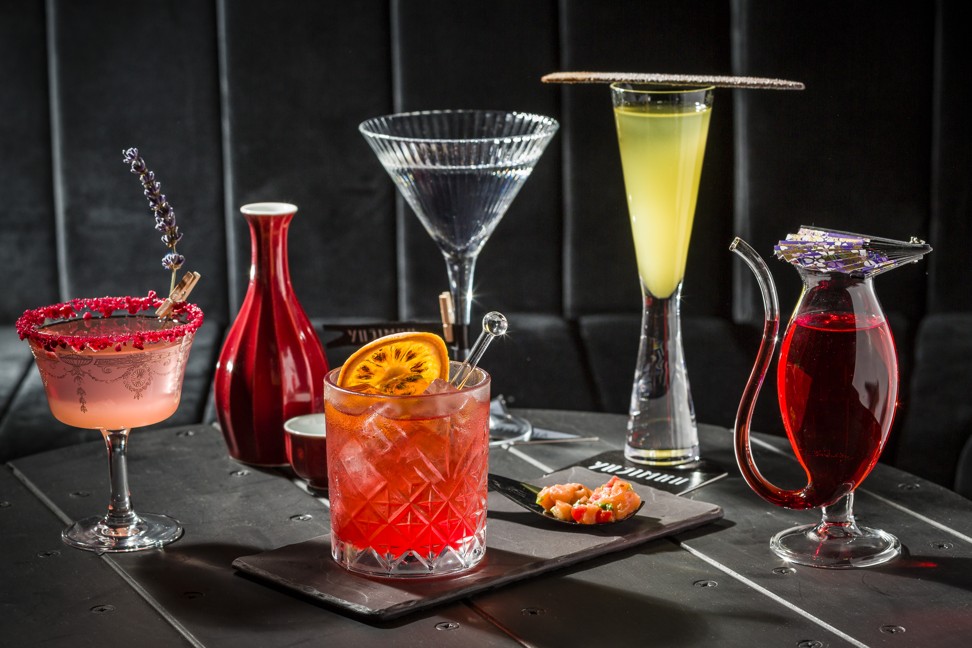 If you're a fan of the sultry, cool vibes at Ophelia, then you're in for a treat. Ashley Sutton, the creative genius behind Ophelia, J. Boroski and Iron Fairies, is opening his fourth venture in Hong Kong, called Yojimbo. Yojimbo, named after a 1961 samurai movie, is being billed as a Japan-inspired "fantasyland" and opens on November 10. The venue will feature a cosy cocktail lounge area as well as a large 248 sq ft island bar which doubles up as an elevated stage. Expect live performances by spectacularly dressed geishas, samurais, and anime-inspired characters.
Yojimbo in Hong Kong set to recreate Tokyo nightlife with samurai schoolgirls and Harajuku punks
Drinks will be taken care of by Alberto Aldave, previously with The Rivoli Bar at The Ritz London, who has dreamed up a list of cocktails inspired by Japan. A few highlights include Yojimbo, made of sake, gin yuzu juice, grapefruit bitters, champagne and edible flowers; and Geisha's Aphrodisiac, made with Calvados, Grand Marnier, peach purée, lemon, vanilla and red currant.
Date: Opens Nov 10
Hours: 6pm to 3am, Monday to Wednesday; 6pm to 5am, Thursday to Saturday; Closed Sunday
Address: Shop 2-7, Car Po Commercial Building, 37 Pottinger Street, Central
Emack & Bolio's
It's no secret that Emack & Bolio's is one of the city's most popular ice-cream shops. Since it opened on 26 Cochrane Street in Central two years ago, it has gone from strength to strength, with two more shops opened. It is now opening a fourth store at the beautifully decorated Lee Tung Avenue in Wan Chai. To celebrate the opening, the shop will be giving out complimentary single-scoop ice cream per person for the first 300 customers, starting at 2pm on November 10.
Date: Nov 10
Time: From 2pm
Address: Shop G09 & G10, Lee Tung Avenue, 200 Queen's Road East, Wan Chai
Ecuador Chocolate Afternoon Tea at Cafe 103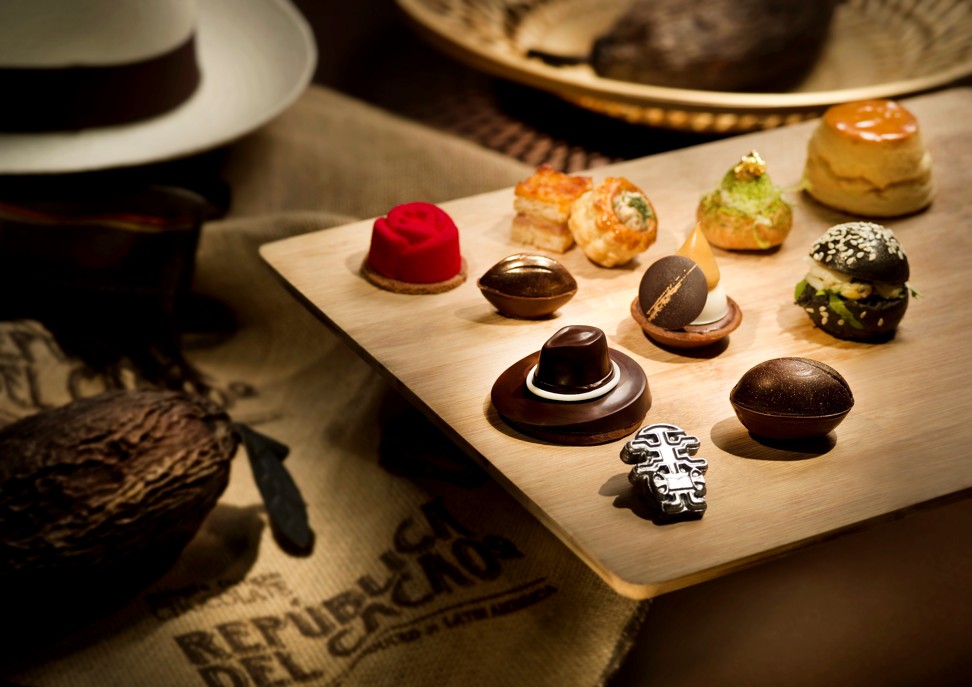 Cafe 103 works with Spanish confectioner Javier Guillén to create a mouth-watering afternoon tea set highlighting sustainable chocolates from Ecuador. Expect delectable treats made with cacao content ranging from a sweet 31 per cent to a more intense 70 per cent. The desserts are shaped after symbols representing Ecuador, from panama hats to roses (Ecuador is one of the world's biggest exporter of roses).
To complement the sweetness of the chocolates, a selection of savoury items including mini croquet-monsieur and crab rillettes with yuzu cream squid ink burger will be served as well.
Date: Nov 1 – 30
Price: HK$638 for two people on weekdays, HK$658 for two people on weekends
Address: Cafe 103, Level 103, The Ritz-Carlton
Air Floating Afternoon Tea at MO Bar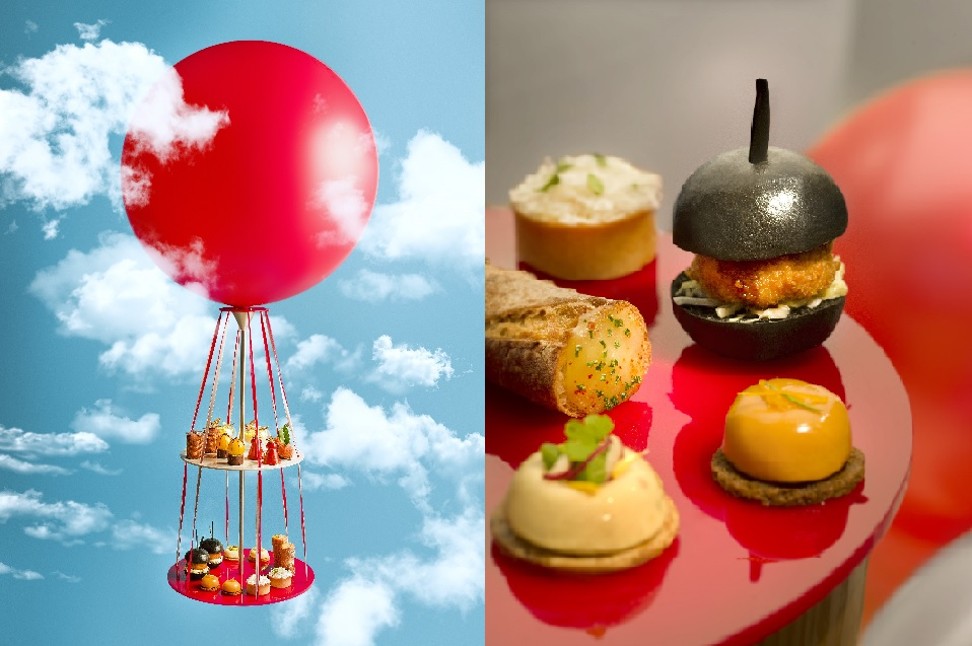 If your favourite movie is Up, then this is the afternoon tea for you. The MO Bar presents its first "air floating" afternoon tea, which features a number of bite-sized mouth-watering pieces presented on trays "lifted up" by a large red or grey balloon.
The afternoon tea offers a well-balanced range of sweet and savoury items. Highlights include chicken tonkatsu in a squid ink bun with hakata cabbage and Japanese barbecue sauce. Also, look out for subtle references to air travel, including a green tea and yuzu "hot balloon" dessert made of green tea ganache and yuzu mousse crumble. And, of course, no MO Bar afternoon tea would be complete without its traditional plain and raisin scones served with fresh clotted cream and preserves.
Date: until Nov 30
Price: HK$598 for two
Address: The Landmark Mandarin Oriental, Central
Aids Concern x Langham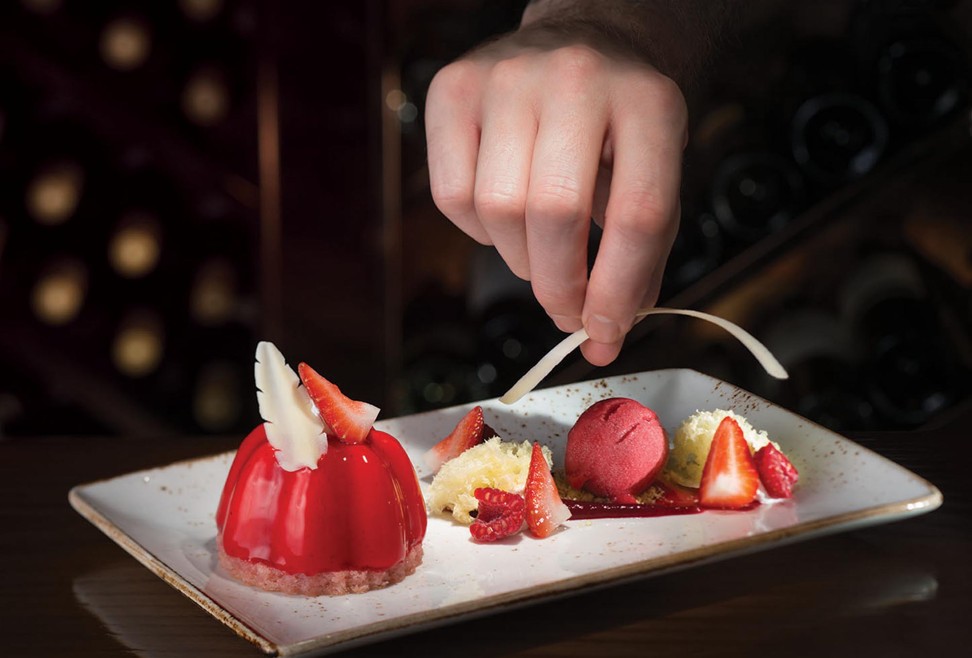 The Langham partners with Aids Concern, a local advocacy and charity group, to raise funds and awareness for Aids during the month of November. A four-course red-themed EAT RED dinner will be offered at the Bostonian Seafood Grill, while two red cocktails, especially concocted for the event, will be offered at the Artesian Bar.
The menu includes house-made cured salmon tartare, Bostonian lobster bisque and Wagyu beef cheek in red wine sauce. Dinner ends on a sweet note with red berries Charlotte with pink lady finger sponge, red berries mousse, mixed berries and raspberry sorbet. Ten per cent of the proceeds goes toward AIDS Concern to help fund its education and prevention programmes.
Date: Nov 1 – Dec 1
Price: HK$480 per person for the dinner
Address: Artesian and Bostonian Seafood Grill, The Langham Hong Kong, 8 Peking Road, Tsim Sha Tsui
Three Michelin-starred Paolo Casagrande at Tosca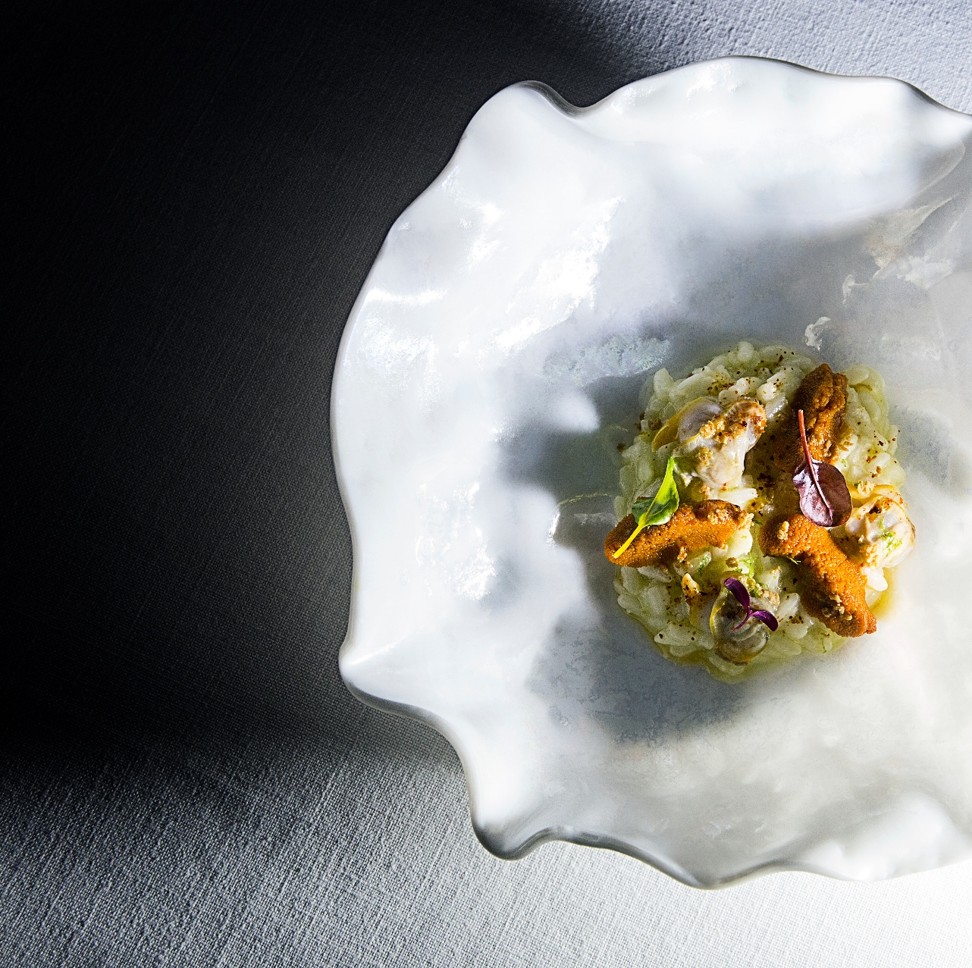 Three Michelin-starred chef Paolo Casagrande takes over Tosca's kitchens for three days only in early November. Casagrande, from three Michelin-starred Lasarte Restaurant in Barcelona, is set to cook up a storm of Basque- and Catalan-inspired dishes with hints of Italian influence. Diners can choose between the four- or five-course lunch or the eight-course dinner.
Highlighted dishes by Casagrande include Amadai fish with iodised sauce, king crab, raw tomato and saffron, as well as sea urchin and white truffle risotto with Espelette pepper and cockles. Save room for dessert, because the almond and salted praline with apricot and rum ice cream will help end the night on a high note.
Date: Nov 2 – 4
Price: HK$888 for four-course lunch, HK$988 for 5-course lunch; HK$2,480 for 8-course dinner
Address: Tosca, Level 102, The Ritz-Carlton
Tong Chong Street Market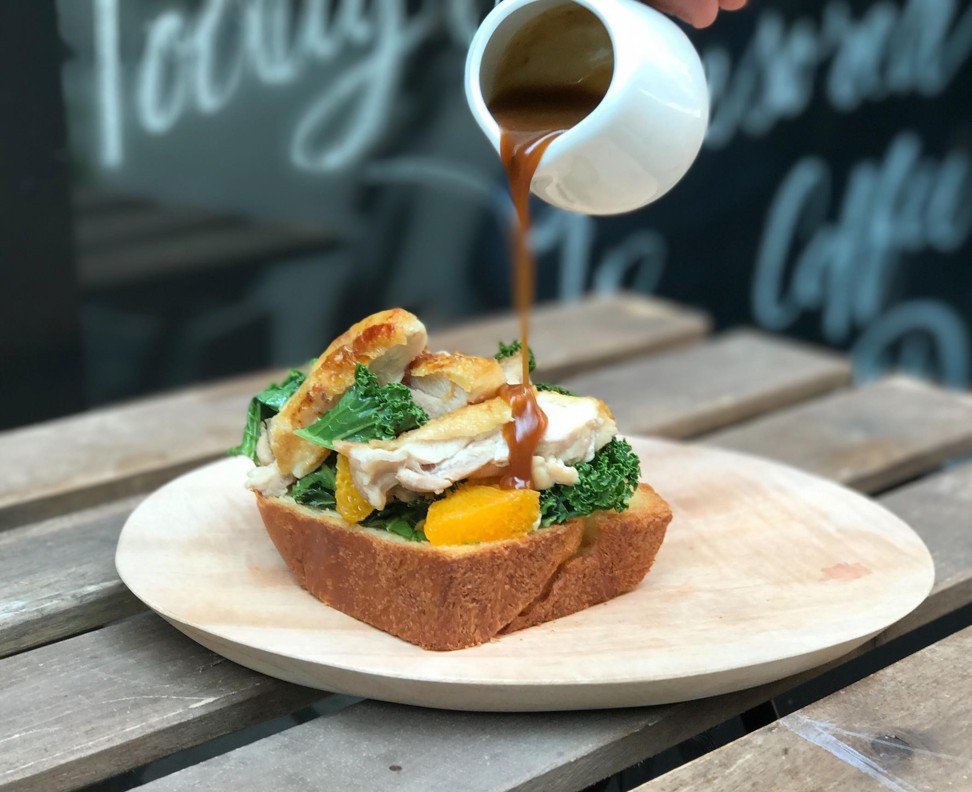 The Tong Chong Street Market, co-presented by Swire Properties and social enterprise Honestly Green, returns for another round, starting from November 5. The market, which is a must-attend event for foodies in town, will offer a range of food trucks and stalls, a farmer's market, as well as a sustainability corner aimed at promoting eco-living. A not-to-be-missed sight is the double-decker bus, which will offer a unique dining experience.
A highlight of TCSM this year is the monthly spotlight themes: Coffee Festival, showcasing the best coffee beans and blends in November; Pot Festival, featuring hearty dishes in December; and Winter Warmers, showcasing soups and other warming dishes in January and February.
Date: Nov 5 – Feb 11, every Sunday except certain dates
Address: Tong Chong Street, Taikoo Place, Quarry Bay
Is Arctic or volcanic water Hong Kong's new luxe menu item?
St. John, Richard Turner and St. John Wines at Rhoda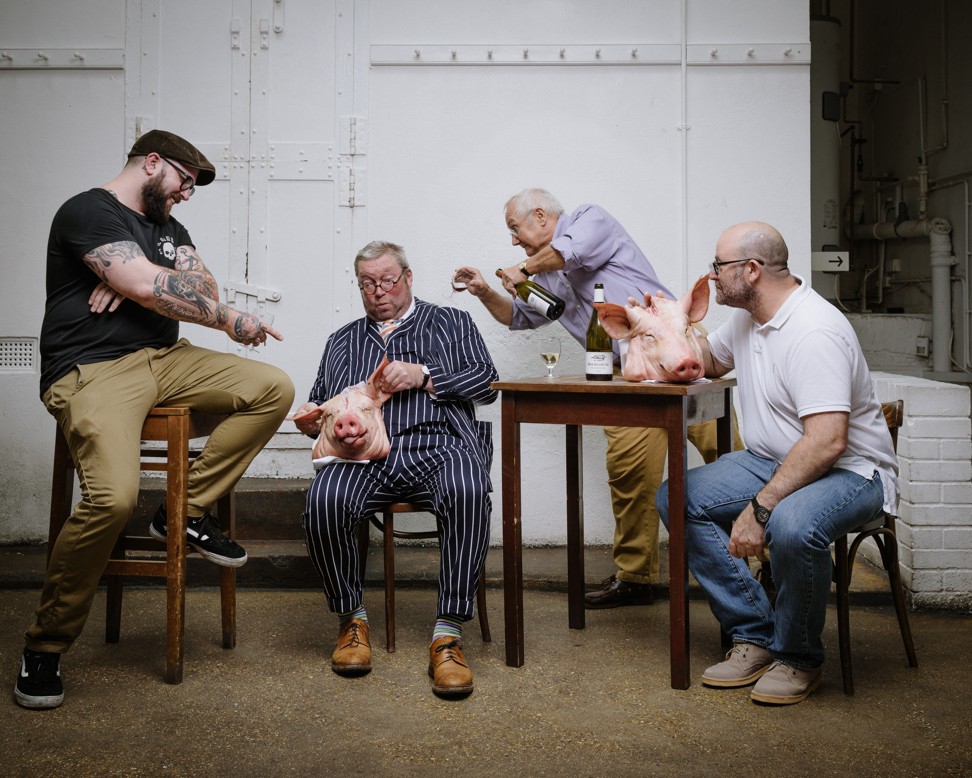 For five days only, a collaborative dinner by four restaurateurs will take place starting from November 7, highlighting the best of "nose to tail" dining. Fergus Henderson from St. John in London and Richard Turner from Hawksmoor in the UK will join Nathan Green at Rhoda to present a four-course dinner that aims to showcase each chef's unique skill. The dinner will be complemented by wines chosen by Trevor Gulliver from St. John Wines.
St. John and Hawksmoor have built a reputation as the pioneers of modern "nose to tail" dining, where every part of the animal, including ears, hearts and even offal, are cooked to gastronomic delight.
The highlight of the dinner, no doubt, will be the collaborative main course created by Green and Turner inspired by St. John: ox tripe and cheek gratin, bone marrow and parsley crumb accompanied by savoy cabbage with sage.
Date: Nov 7 – 11
Price: HK$1,650 per person including wines
Address: 345 Des Voeux Road West, Sai Ying Pun
How modern British fare took the spotlight in the fine dining scene
Jean-Georges Vongerichten at Mercato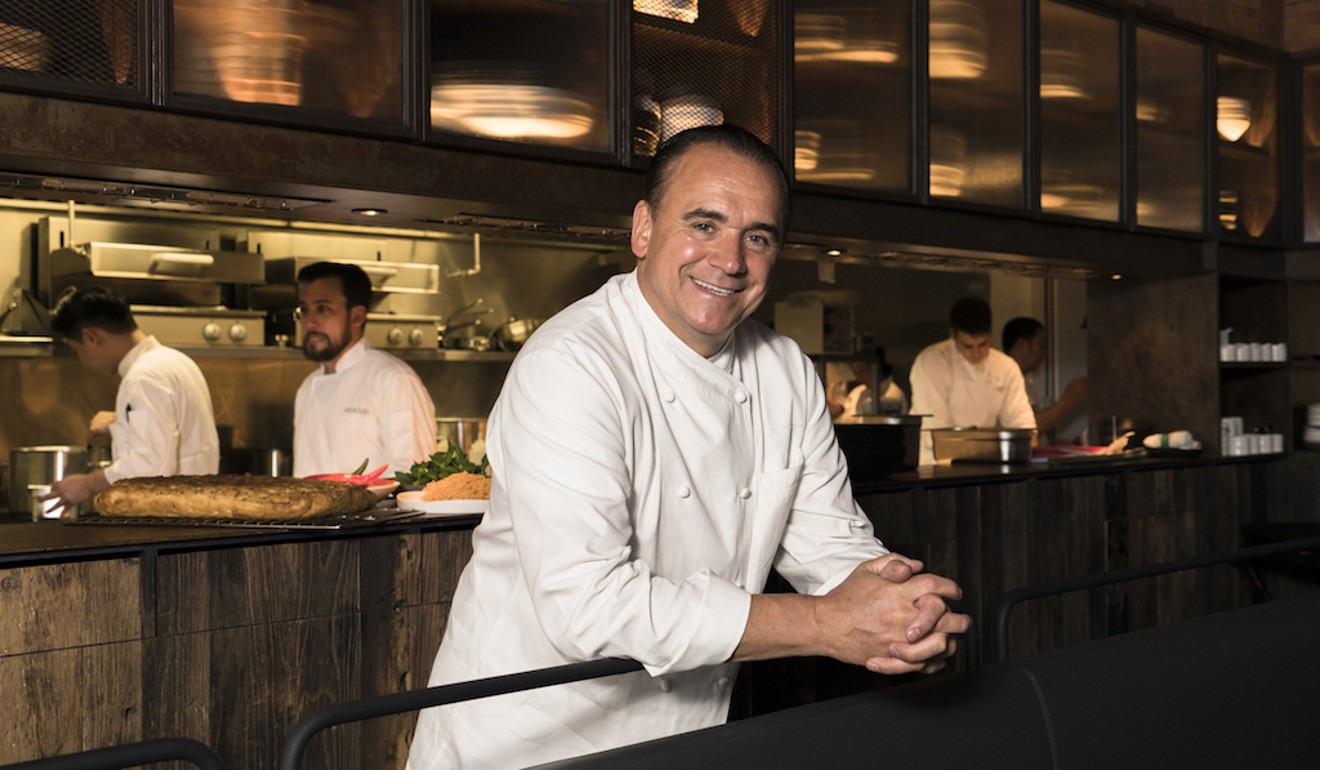 Jean- Georges Vongerichten returns to his Hong Kong restaurant, Mercato, for three days only to prepare a special four-course menu for diners. Diners are in for a treat, with king salmon on warm black truffle toast, as well as veal osso bucco, saffron couscous and lemon zest on the menu. Dessert promises to be a sweet affair, as cinnamon apple cake and green apple sorbet with macadamia nut crumble will be served.
Vongerichten is a Michelin-starred chef and founder of a host of popular restaurants, including the original Mercato in Shanghai. He manages restaurants in all parts of the world, including Brazil, Paris, Singapore, Tokyo and the US.
Date: Nov 10 – 12
Price: $608 per person
Address: 8/F, California Tower, 32 D'Aguilar Street, Lan Kwai Fong, Central
Nespresso x VEA Restaurant and Lounge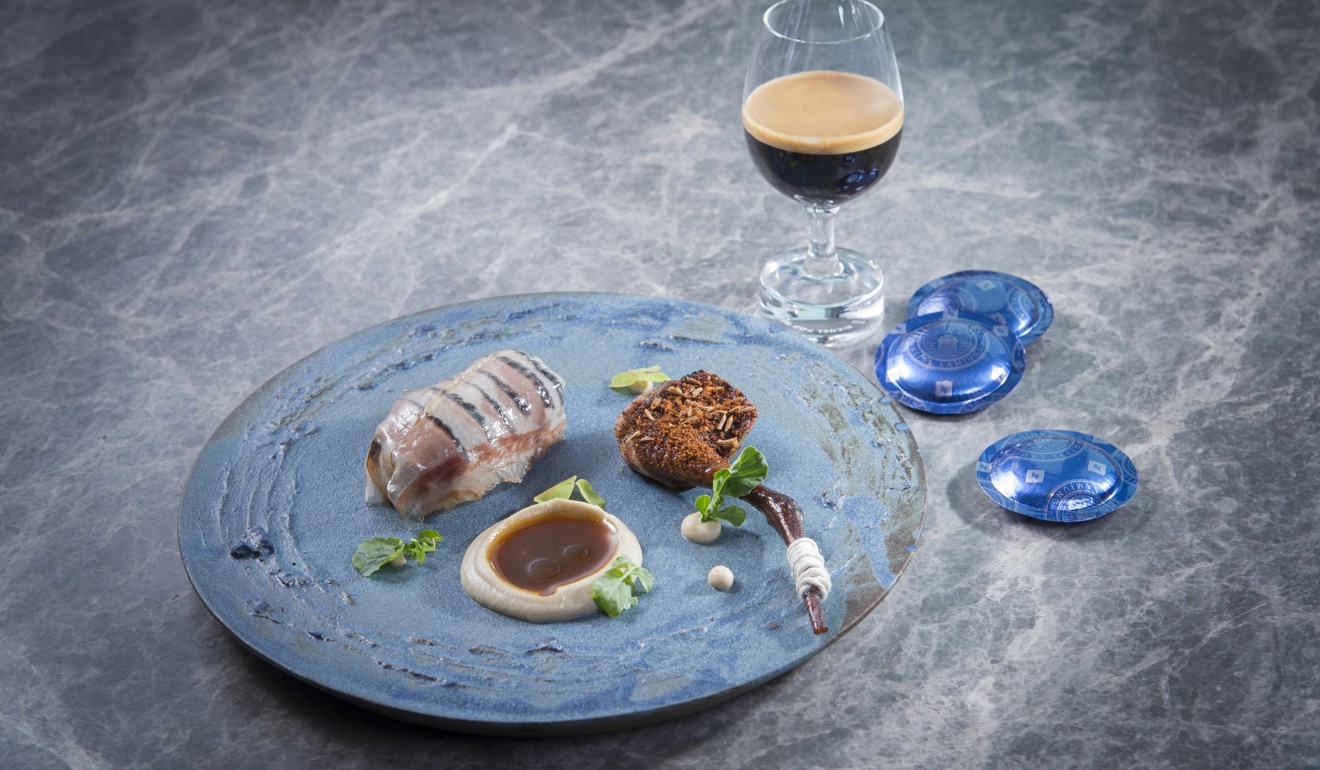 Nespresso launches two new "Exclusive Selection" coffees this month, and to mark the launch it is partnering with VEA and other Michelin-starred restaurants in Hong Kong and Macau to bring the coffees to diners with discerning taste buds. The Nepal Lamjung, sourced from Nepal, is described as "rich and intense" while the Kilimanjaro Peaberry, from Tanzania, is "full-bodied and harmonious".
Vicky Cheng, chef and co-founder of VEA Restaurant and Lounge, is known for his unique approach to Chinese food, which he does with French savoir faire. Cheng, who is now Nespresso's Hong Kong chef ambassador, will feature two dishes infused with Nespresso as part of his tasting menu for five weeks each. The first, lotus leaf-wrapped pigeon infused with Nepal Lamjung, celeriac and lardo, will be on the menu from November 13 to December 17. It will be followed by the Kilimanjaro Peaberry milk jam with quinoa and salted duck egg from December 18 to January 21.
Date: Nov 13 – Dec 17, Dec 18 to Jan 21
Price: HK$1,480
Address: 29-30/F, 198 Wellington Street, Central
Posto Pubblico 8th Anniversary Dinner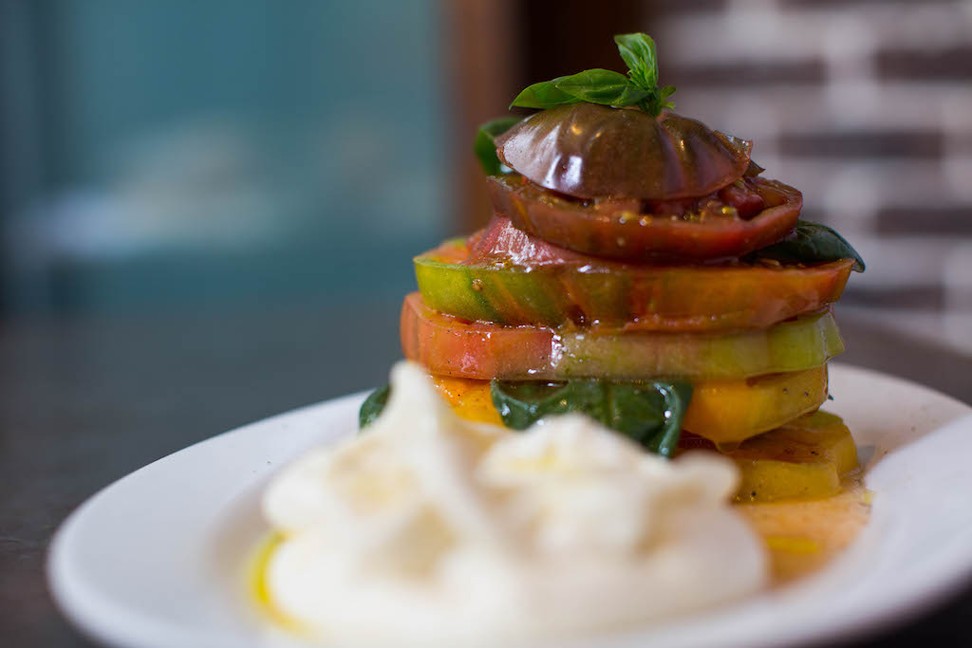 Posto Pubblico, the restaurant where Angelina Jolie, Brad Pitt and their twins stopped by when they were in town back in 2013, is already celebrating its 8th birthday this year. To mark the occasion, the restaurant is hosting a one night-only anniversary dinner featuring its time-tested hits. Favourites like home-made burrata with local organic tomatoes, rigatoni pubblico and chicken Parmigiana will be part of the nine-course anniversary menu.
Date: Nov 16
Price: HK$688 for 6pm seating with glass of prosecco; HK$888 for 9pm seating with free-flow package
Address: G/F, 28 Elgin Street, SoHo, Central
SALT Grill on the Eighth: Luke Mangan x Conrad Pop-Up Restaurant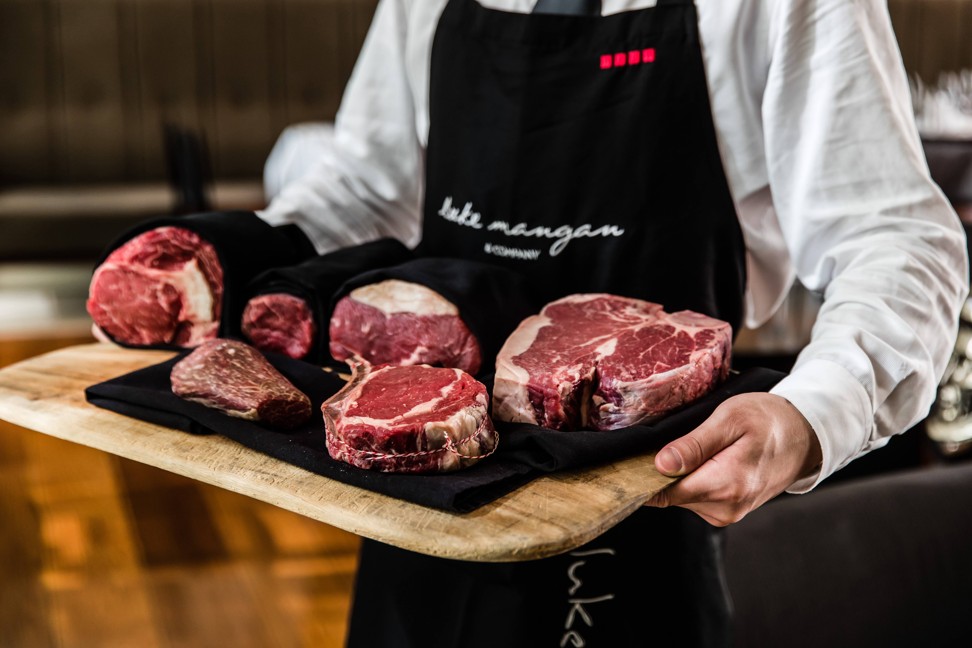 Australian celebrity chef and restaurateur Luke Mangan returns to the Conrad Hong Kong to host another pop-up restaurant. The pop-up will transform the Conrad's Brasserie on The Eighth into the SALT Grill on the Eighth for 11 days. Six-course and eight-course dinners will be offered, although, some selected items will also be available a-la-carte during lunch and dinner, as well as weekend brunch.
Mangan brings a good selection of his signature seafood dishes, including Australian kingfish served sashimi-style with ginger, eschalot and Persian feta. Grilled meats will also be on the table, including his much-talked about butcher's board with Australian prime cuts, such as Wagyu sirloin, grain-fed Scottish fillet and dry-aged rib eye.
Date: Nov 16 – 26
Price: HK$998 for 6-course dinner, HK$1,288 for 8-course dinner
Address: Level 8, Conrad Hong Kong, Pacific Place, 88 Queensway, Admiralty
Kirk Westaway at Krug Room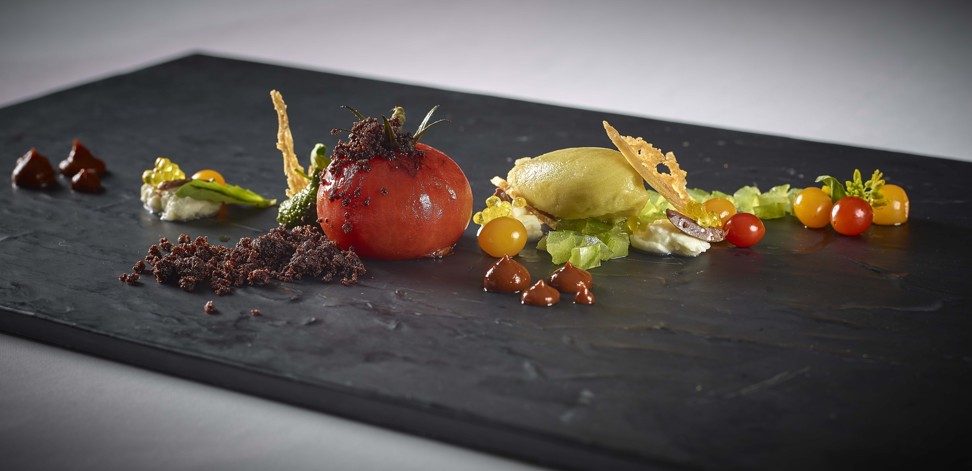 Michelin-starred chef Kirk Westaway from JAAN restaurant in Singapore will be cooking up a storm at Mandarin Oriental's The Krug Room for five days only, starting from November 27. On December 1, his residency concludes with a four-hands dinner, where he will be cooking next to Robin Zavou, MO's executive chef, at the Mandarin Grill + Bar.
Champagne houses Krug, Dom Pérignon and Veuve Clicquot face Brexit challenges head-on
Guests can tuck into a 10-course tasting lunch or dinner menu, complemented with Krug Champagne. A few of Westaway's signature dishes will make an appearance, including his Heirloom Tomato dish. The vine-ripened heirloom tomato is cooked sous vide in a tomato consommé and stuffed with Oxheart tomatoes, capers, gherkins and oregano, before it is served with basil sorbet and diced burrata cheese.
Westaway, who is originally from Devon, England, rose to fame when he led JAAN to its first Michelin star in 2016. JAAN was also named one of Asia's 50 Best Restaurants 2017.
Date: Nov 27 – Dec 1
Address: The Krug Room, 1/F, Mandarin Oriental Hong Kong, 5 Connaught Road Central, Central