Thanksgiving is just around the corner, and Hong Kong restaurants are prepared to serve traditional yet stylish North American fare. Check out these nine spots to enjoy a gourmet turkey with family and friends.
Limewood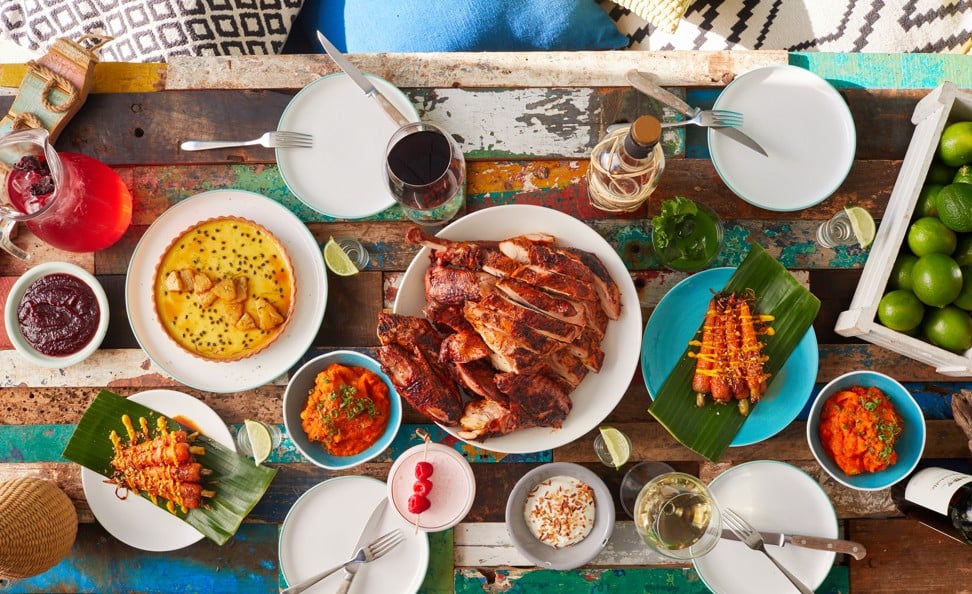 With picturesque views, Limewood is a relaxing restaurant. Alongside the traditional turkey, it will showcase roasted carrots with palm sugar and fresh thyme, accompanied by mashed potatoes with cumin and dry mango. Dessert will be caramelised pineapple tart.
Where: Shop 103/104, The Pulse, 28 Beach Road, Repulse Bay
When: November 23 to December 26
How much: HK$1,580 (4-6 people)
Blue Butcher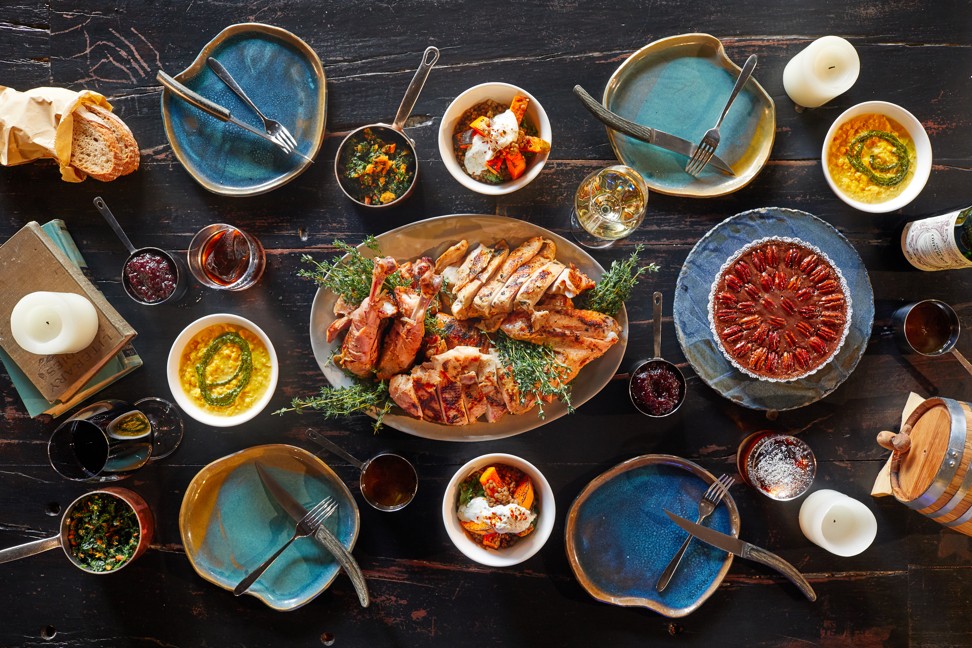 Blue Butcher presents the delicious Hunter Valley free-range turkey. The turkey comes with delectable trimmings, including creamed corn with salsa verde, maple roasted pumpkin with green lentils and fresh yogurt, home-made sausage and apple stuffing, cranberry sauce and gravy as well as maple, chocolate and pecan tart for dessert.
Where: G/F, 108 Hollywood Road, Central
When: November 23 to December 26
How much: HK$1,880 (4-6 people)
Yojimbo in Hong Kong set to recreate Tokyo nightlife with samurai schoolgirls and Harajuku punks
Lily & Bloom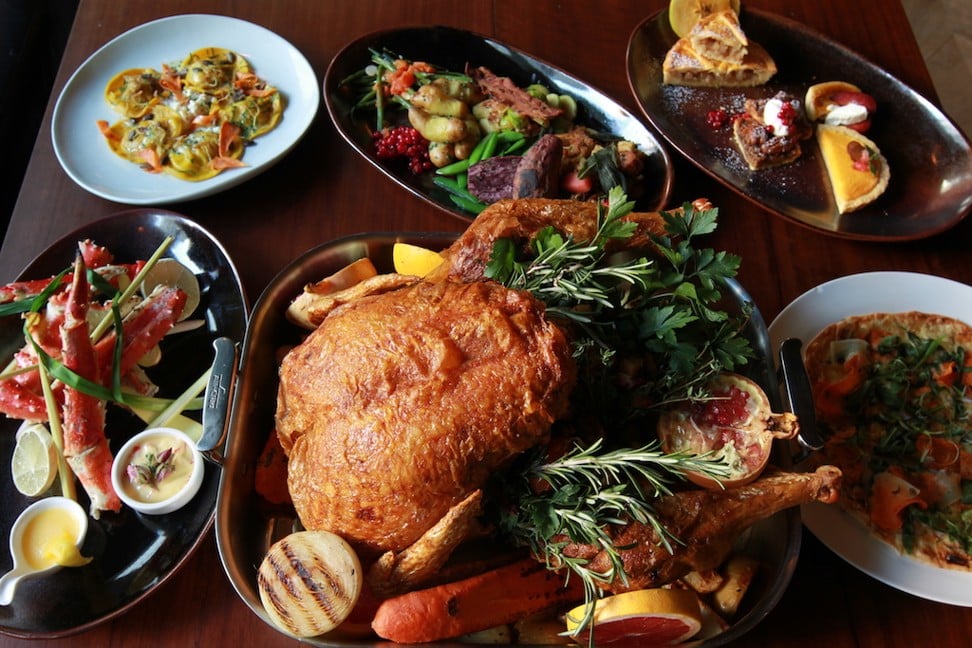 Paired with a bottle of Trinity Hill Gimblett Gravels Syrah, the traditional family feast includes an American heritage turkey served with fresh cranberry sauce and gravy, sausage and sage stuffing, roasted Brussels sprouts with bacon, truffled mashed potato, creamed spinach and maple sweet potato mash. For dessert, there's the delicious pumpkin pie. The family feast requires booking seven days in advance.
Where: 5/F, LKF Tower, 33 Wyndham St, Central
When: November 20 to December 10 for the family feast; November 23 to November 25 for the three-course menu
How much: HK$2,560 for the family feast (6 people max), or HK$650 for three-course set dinner per person
Porterhouse
Known for its superb steak, Porterhouse in Central offers two Chef Angelo's Thanksgiving options. Thanksgiving delights, including apple poached in amaretto and vanilla, as well as venison carpaccio with cranberry sauce and sour cream, are featured. The dinner requires three days' advanced booking.
Where: California Tower, 30-36 D'Aguilar St, Central
When: November 20 to November 26
How much: HK$588 + 10 per cent per person for a set dinner, or HK$788 + 10 per cent per person for a family-styled dinner per person
Wolfgang's Steakhouse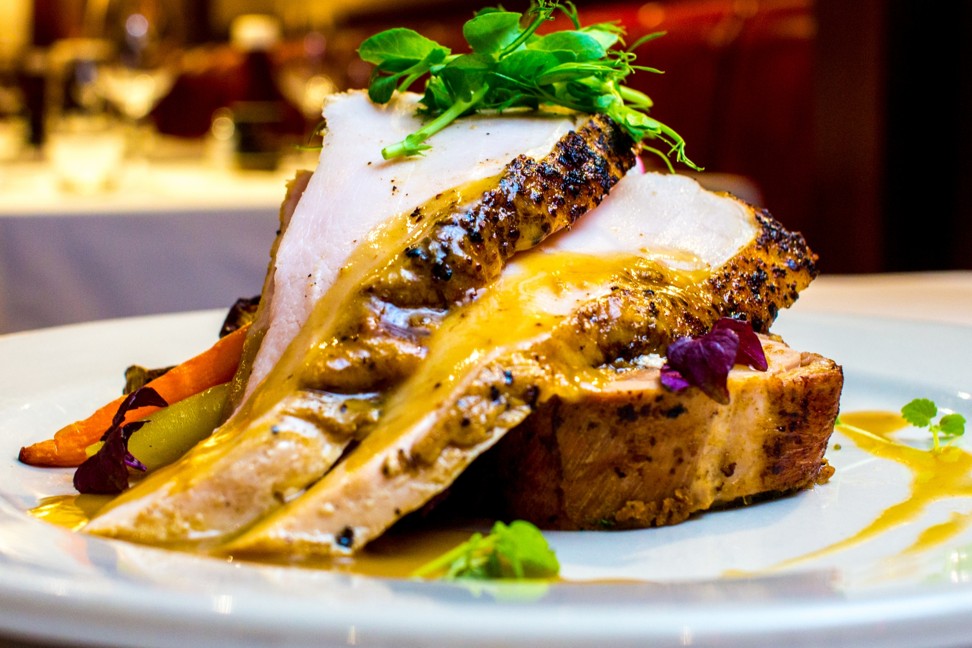 The steakhouse offers a lavish and heart-warming Thanksgiving menu – smoked salmon with pickled beetroot, mustard cream and balsamic vinegar, pumpkin butternut soup, sous vide turkey or dry aged rib eye, complete with sides and Wolfgang's home-made pecan pie.
Where: 1/F, Printing House, 6 Duddell Street, Central
When: November 22 to November 24
How much: HK$588 + 10 per cent per person for lunch or dinner set
Hong Kong's top six private dining rooms offer opulent options
Mandarin Oriental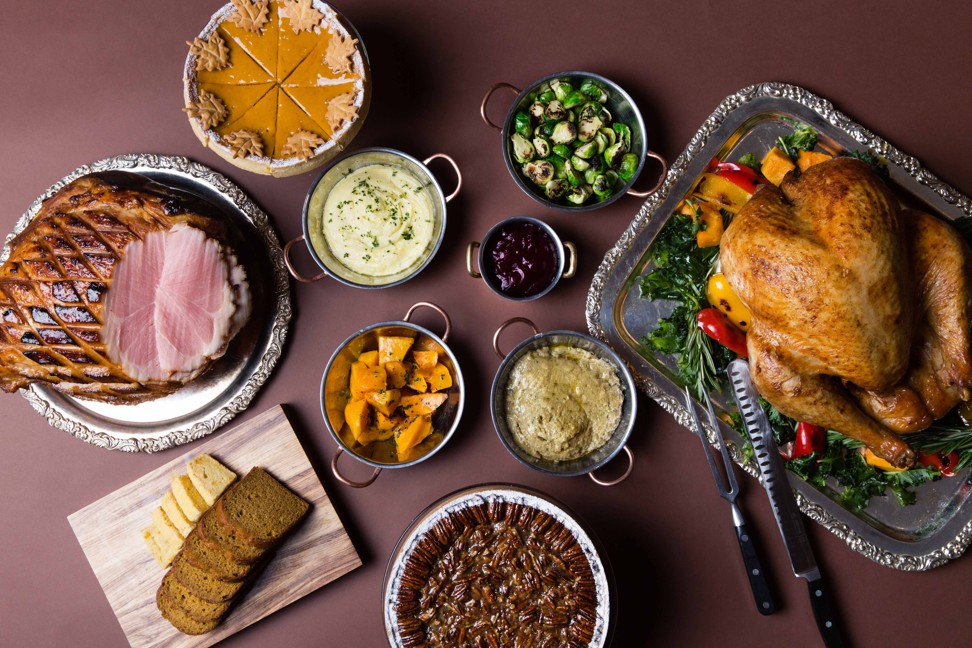 The Mandarin Cake Shop offers takeaway Thanksgiving "Top Hat" boxes with a 7kg or 10kg turkey or glazed ham. The roasted turkey is served with stuffing, roasted pumpkin, mashed potatoes, cranberry sauce and giblet gravy, while the ham is complemented with Madeira sauce.
Where: 5 Connaught Road, Central
When: From now until November 20
How much: HK$2,888 for 7kg turkey, HK$3,488 for 10kg turkey, HK$2,988 for 7kg ham, HK$3,988 for family feast together with dessert
Jinjuu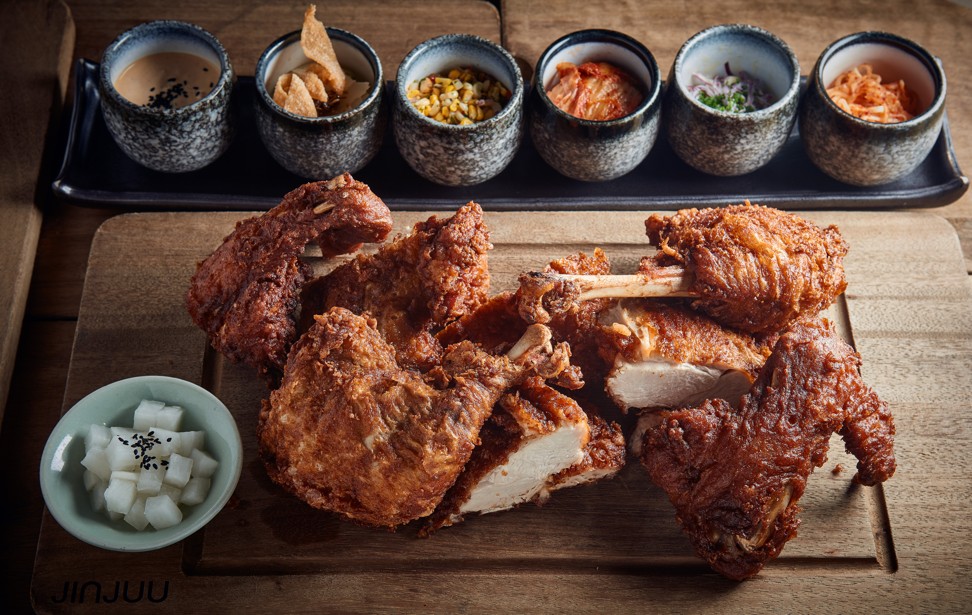 Jinjuu's five-course menu adds a modern Korean twist on the roasted bird. It features Korean-style pumpkin and rice cake soup, walnut and pear salad, family-style starters platter – including Bulgogi-marinated beef skewers, smoked baby back ribs and more – Korean fried whole turkey, as well as its signature home-made dessert.
Where: G/F, 32 D'aguilar Street, Central
When: November 20 to 26
How much: HK$595 per person for the set menu or HK$988 for the turkey menu
Where to eat in November: Hong Kong's new dining options
Posto Pubblico
The Italian restaurant's dinner menu features home-made fresh burrata cheese, signature veal meatballs, garlic butter-roasted turkey accompanied by Brussels sprouts, potatoes and stuffing, as well as dainty tiramisu and a fig and honey tart.
Where: G/F, 28 Elgin Street, SoHo, Central
When: November 23 to 24
How much: HK$439 + 10 per cent per person + HK$249 for free-flowing drinks package
Stone Nullah Tavern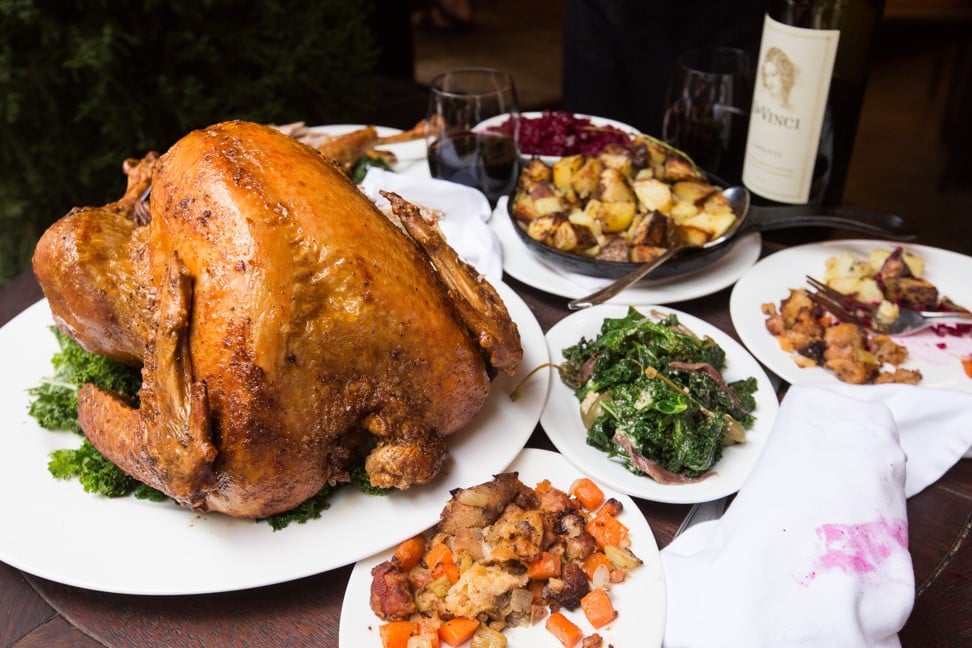 What's better than spending a US holiday at Stone Nullah Tavern – a restaurant which serves authentic and classic American food? The Thanksgiving menu features garlic butter roasted turkey and southern deep-fried turkey. Both come with black pepper and bourbon gravy and cranberry marmalade.
Where: G/F, 69 Stone Nullah Lane, Wan Chai
When: November 20 to 26
How much: HK$548 + 10 per cent per person for set menu dinner; HK$2,899 takeaway turkey dinner meal