When you're dreaming up the best places and hotels to visit in the year ahead, a luxurious Parisian suite with gilded ceilings and gigantic bathtub or a sandy beachside resort in Bali might come to mind.
But it's the stripped back, industrial Rooms Hotel in Tbilisi, Georgia that has been voted the one hotel in the world to visit in 2018.
Global affairs and lifestyle magazine Monocle named Rooms Hotel, Tbilisi the top place to stay in 2018.
The accolade was given as part of Monocle's "Travel Top 50"– a list of best-in-class experiences, food, services, and products in their fields decided by Monocle's international team of editors and writers.
Rooms Hotel's stripped back decor, farm-to-table restaurant, and emphasis on communal spaces helped it win Monocle's prestigious title.
Scroll down to take a glimpse around the ultra-modern, Instagram-ready communal spaces and lavish suites in Tbilisi's Rooms Hotel, where prices start at just US$188 a night.
Local hospitality meets modern interior design at Rooms Hotel, a converted Soviet publishing house set in the charming, artistic district of Vera in Tbilisi.
The hotel revolves around open, communal spaces – such as the open-air terrace …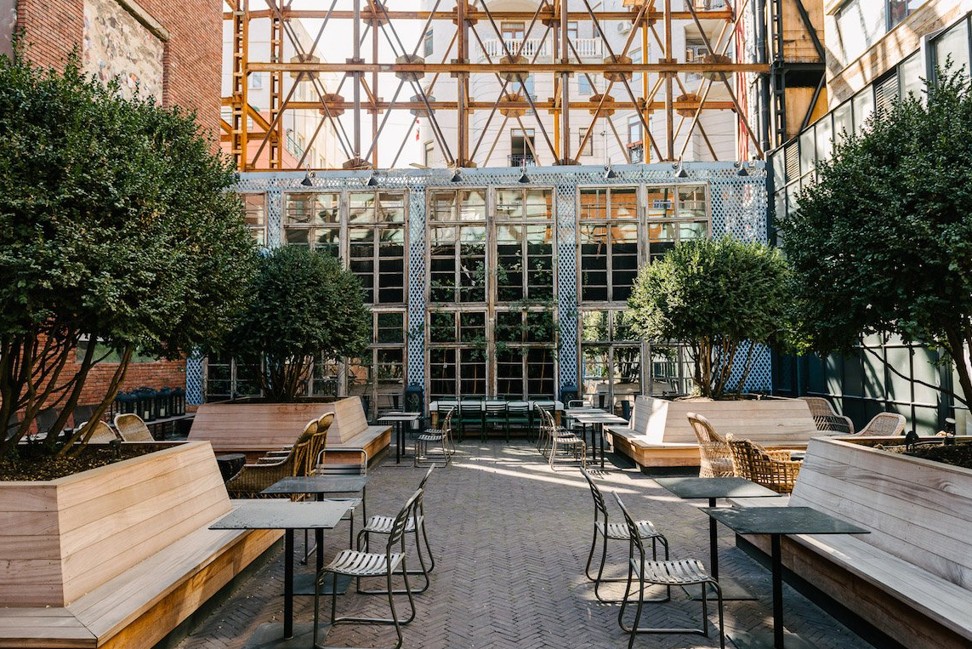 … and the New-York-inspired restaurant The Kitchen.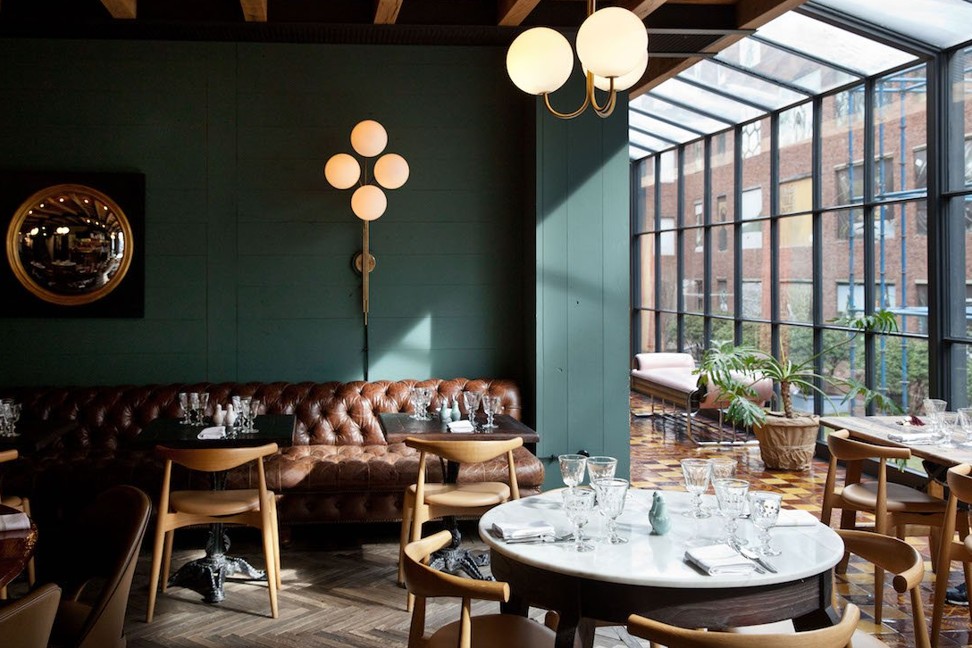 Touches of bohemian, city living style are everywhere – with obvious influences from New York throughout. Check out this retro communal space with an impressive hi-fi system that wouldn't look out of place on any interior design Instagram feed.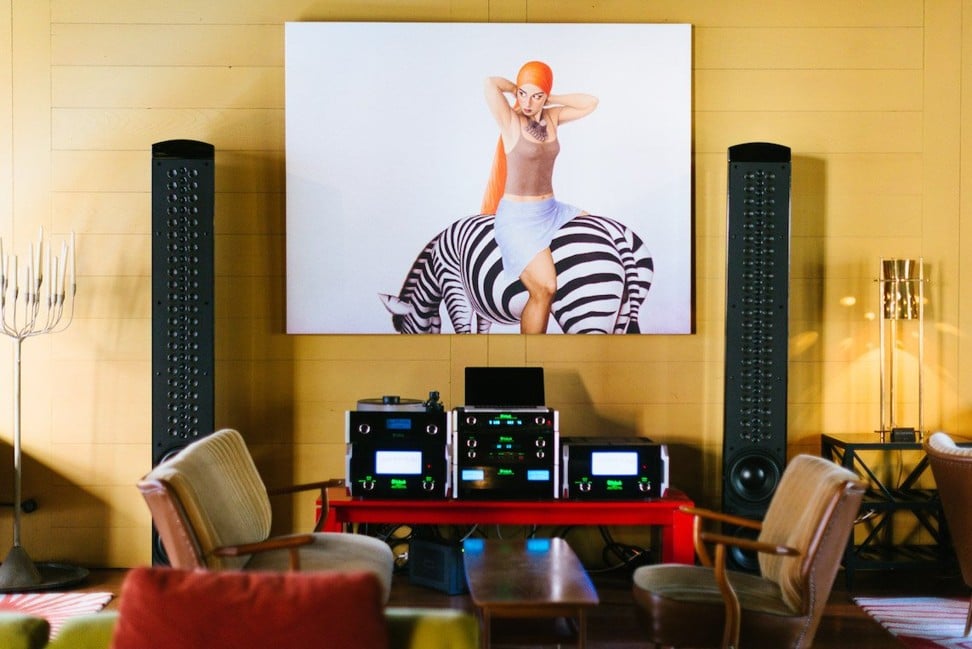 Antique furnishings and a well-stocked library meet shiny brass fittings, exposed wood and brick, and huge glass windows.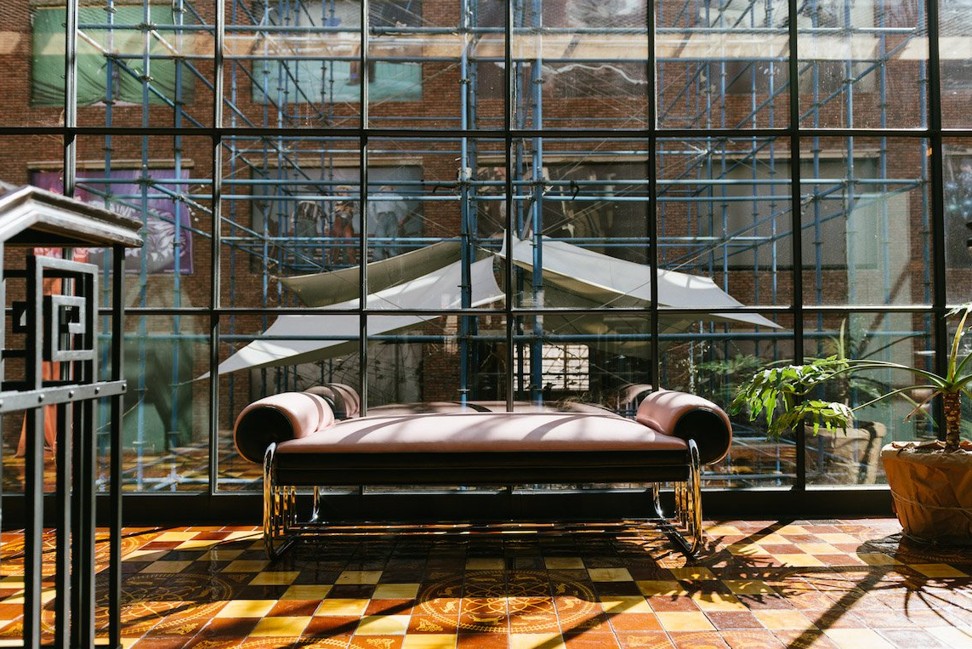 Glass-clad corridors with stunning tiled floors line the windows that look out over the courtyard.
Here's the view from the other side.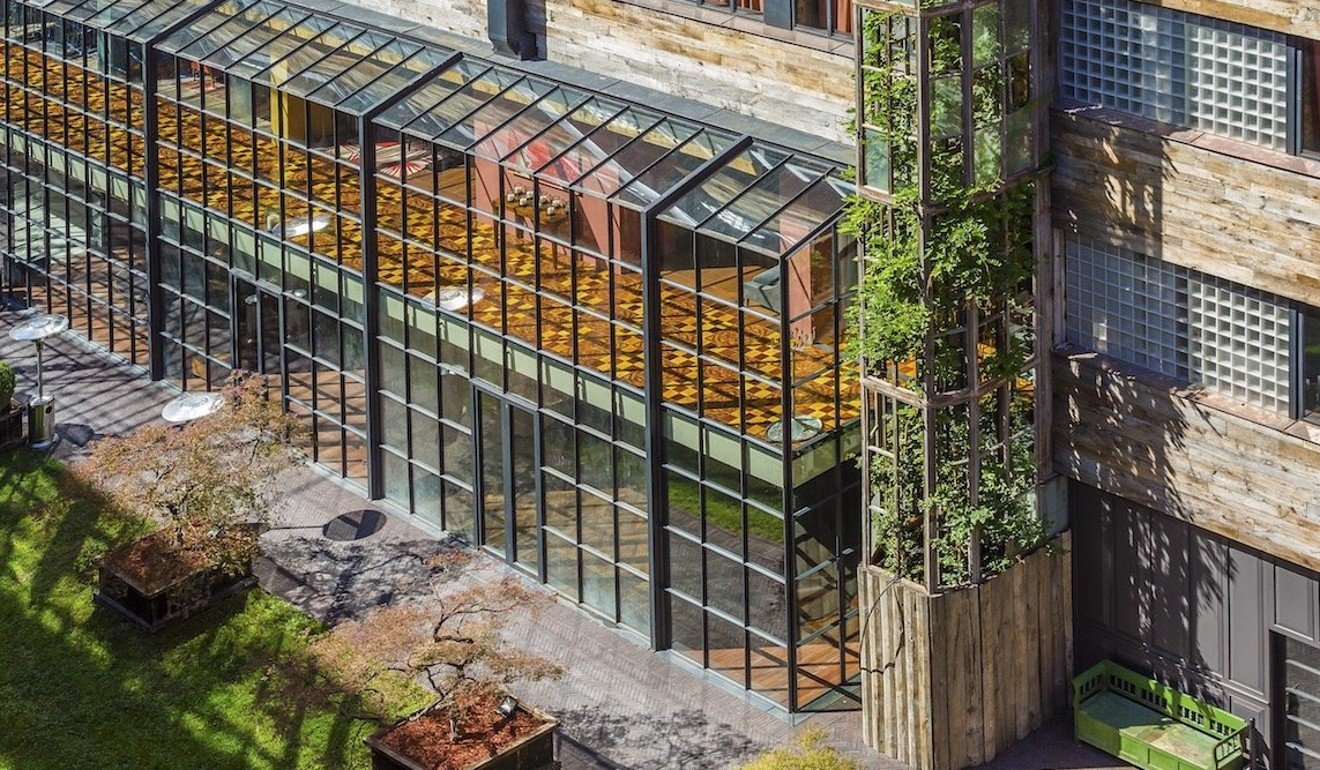 The quirky decor champions renovating and recycling gorgeous objects with an interesting past, such as this rowboat suspended above a staircase.
One-of-a-kind fittings follow through into each of the bedrooms and suites – such as this double room with vintage armchairs, hand-printed wallpaper, and a free-standing bathtub.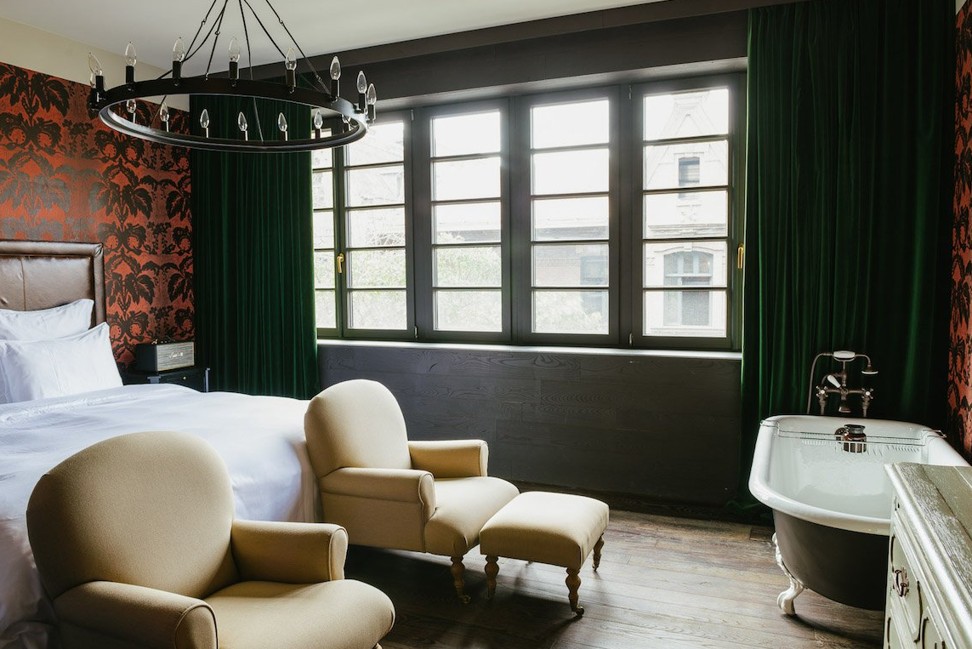 Each room and suite offers a homely cove to which guests can retire to after a busy day of exploring Georgia's capital city on foot (the hotel offers personalised walking tours).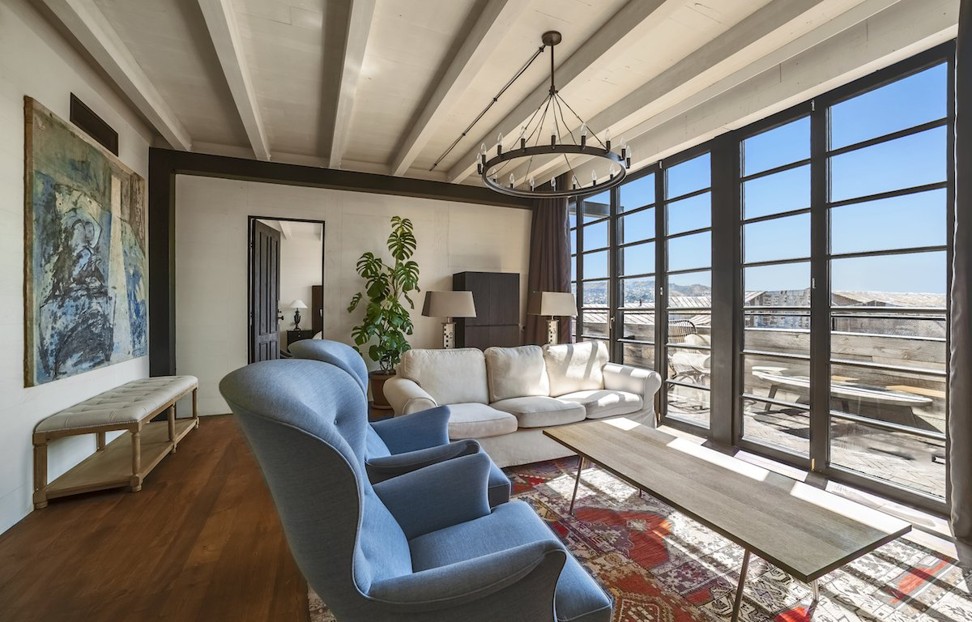 However, the emphasis of the hotel rests firmly on encouraging guests to spend time with one another in the many communal spaces sprinkled throughout the building.
Room service is now delivered by robots at these hotels in Singapore
Even the sunlit corridors feature tiny, curtain-covered coves for guests to lounge around in and chat with one another …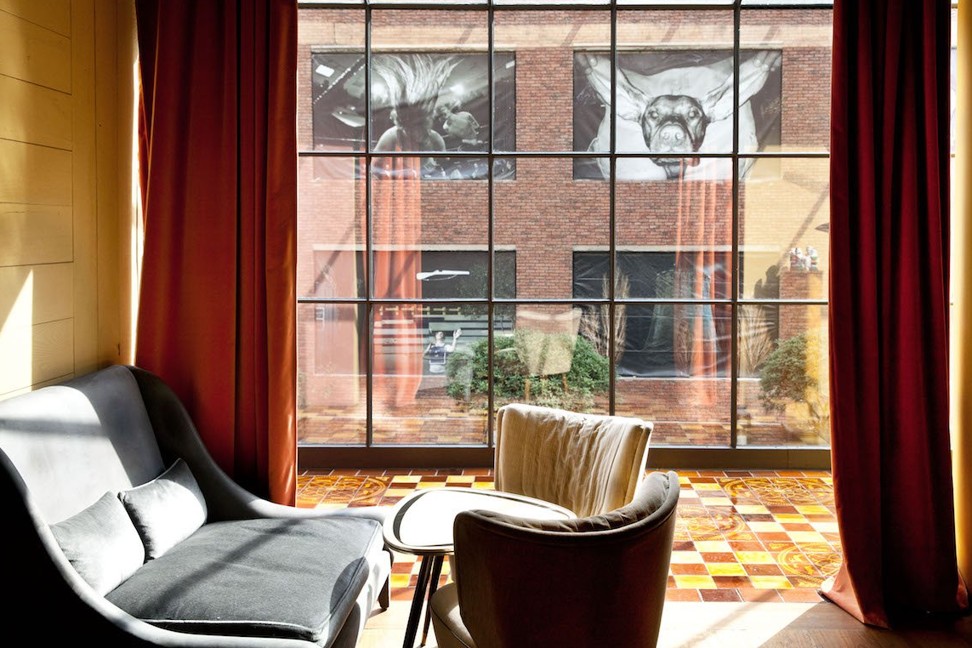 … Or to enjoy their morning coffee and cake in.
Rooms' communal dining ethos meets modern cooking at the hotel's restaurant – The Kitchen.
Head chef David Legrand pays homage to Georgia's rich and varied array of culinary traditions in the striking menu, which incorporates both European and Asian cooking.
The menu is constantly evolving in order to reflect seasonality, but dishes currently on offer include sulguni (a type of Georgian cheese) ravioli, Brussels sprouts with sun-dried tomatoes, and a fantastic brunch menu.
Farm-to-table cooking takes centre-stage, as does New York's ongoing influence – just check out these juicy burgers and that melt-in-the-mouth New York cheesecake.
The Kitchen's den-like space is illuminated by its huge windows during the day, making for a great meeting space. At night, as the lights fade, bass-heavy music and sultry lighting lure guests into the small hours.
The Fleming: a luxury porthole to old Hong Kong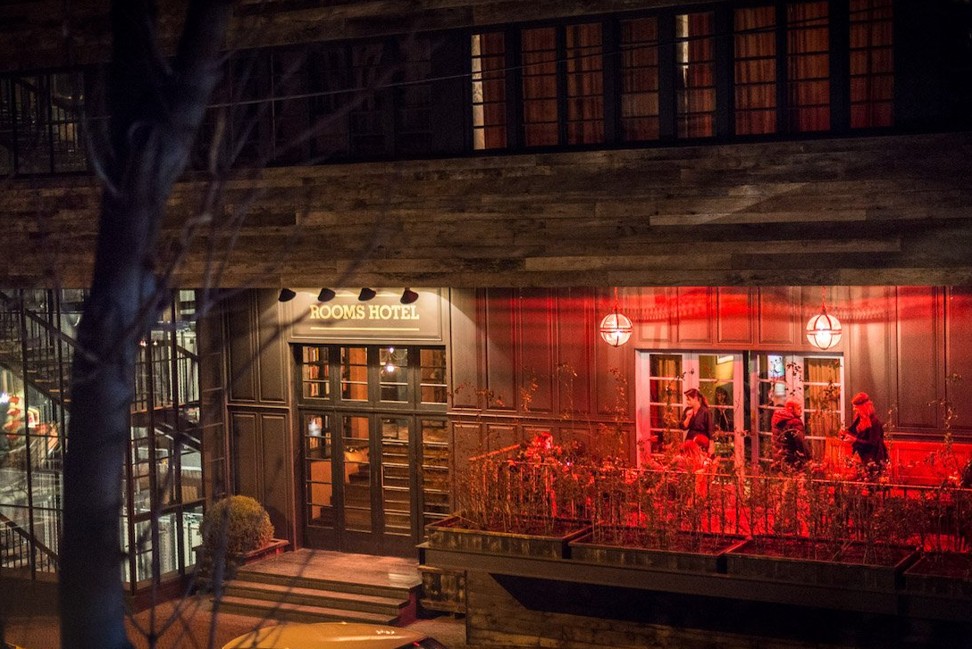 If The Kitchen's den-like atmosphere doesn't take your fancy, there's also the open-top Garden Bar with wicker chairs, blooming lavender and herb bushes, and surrounding windows that give the space a greenhouse vibe.
Whether guests want to mingle into the small hours, or just relax in their room in peace, each of Rooms Hotel's corners and coves demand to be explored thanks to their quirky offerings and sunlit spaces.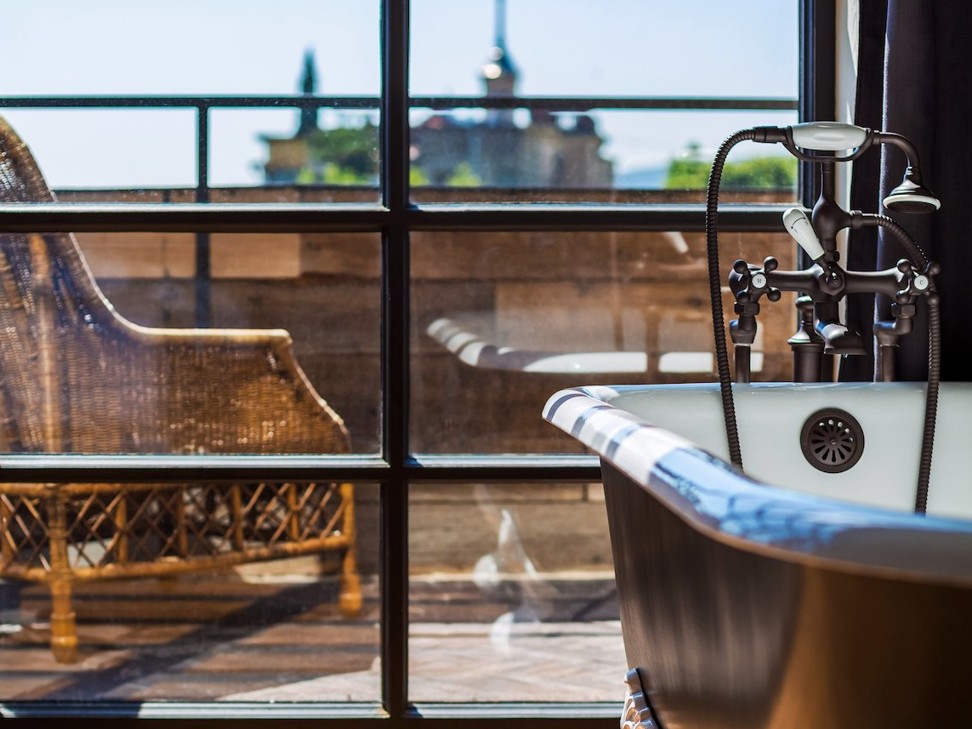 See the rest of the story at Business Insider.