If you love all things crystal, in particular Baccarat crystal, there's probably no more immersive holiday experience than a stay at the historical French brand's eponymous hotel in New York City.
In this debut column of "By Invitation Only", in which STYLE magazine is your exclusive guide to the world's most luxurious spaces, we step inside the Baccarat Hotel & Residences, a member of the Legend Collection from Preferred Hotels & Resorts.
With more than 15,000 pieces of crystalware on the property, including 17 custom-made chandeliers, walking through the hotel premises is almost like strolling through Baccarat's museums in Paris and its historical headquarters in Baccarat, about 2 ½ hours outside the French capital.
Baccarat celebrates 250 years of history
The Baccarat Hotel and Residences in New York City is the brand's only hotel in the world, although plans are underway for new ones to open in Rabat, Morocco, Dubai and Doha in the near future.
It was a cool autumn morning when STYLE arrived at the hotel. Sitting just across from the iconic Museum of Modern Art on W 53rd Street and 5th Avenue, its understated corrugated glass façade and no obvious signage made it almost easy to miss the dimly-lit entrance. However, a crackling fireplace extended a warm welcome to step in from the outside chill.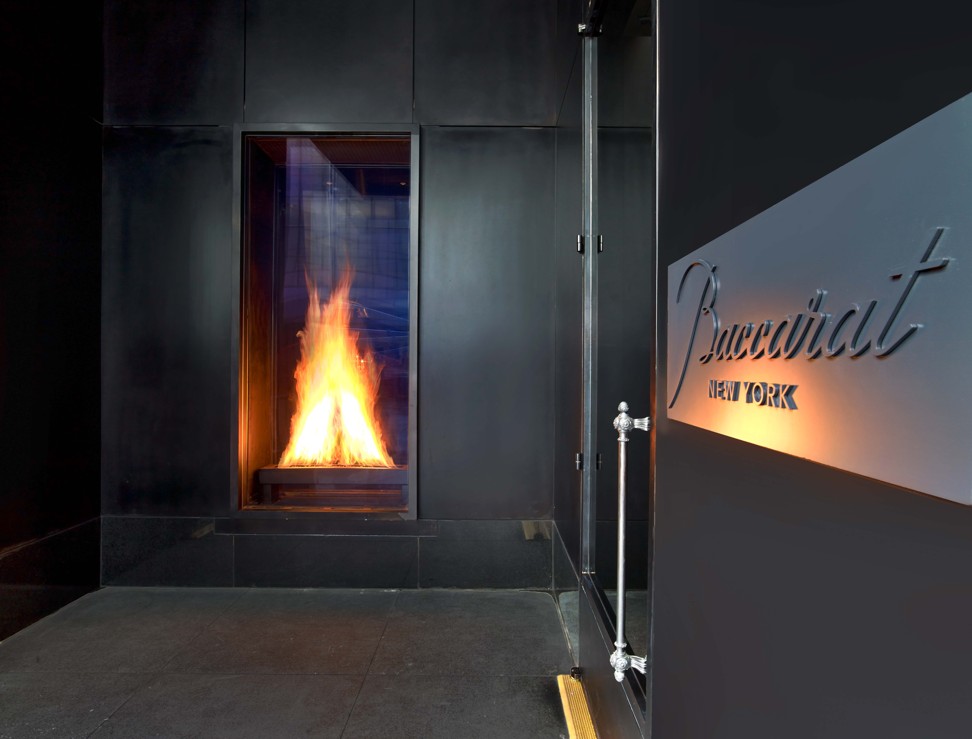 As if not wanting the sunlight to detract from the glitter and gleam of the crystalware, the reception area on the first floor is also bathed in warm soft light.
Baccarat, Flos and Philippe Starck collaboration steals the spotlight at Milan Design Week
Formalities were quickly dealt with and we were shown our room. After a slight hiccup – the air-conditioner was acting up – we were quickly moved to another slightly bigger room.
Light grey carpets and marble floors at the room entrances exuded subtle elegance; an extra hint of luxury came with different crystalware in display cases in front of every room.
The minimalist ambience continued into the room: a fluffy four-poster bed complete with a Baccarat throw blanket, the 3D-printed white bust on a long work table, the flat-screen television set hidden behind a smoky glass panel, which shows itself only when you switch it on.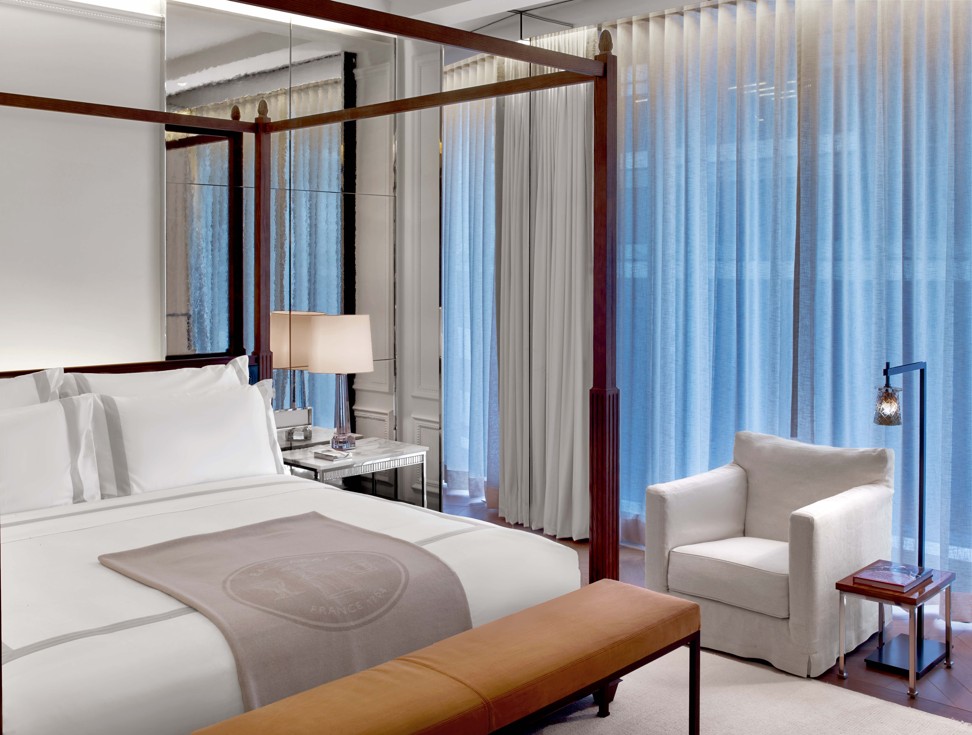 The brand's presence is discreet, but unmistakable. A Baccarat-red box by the bed holds a Nexus smartphone, which doubles as the room's control panel. Another red cabinet sits at the mini bar.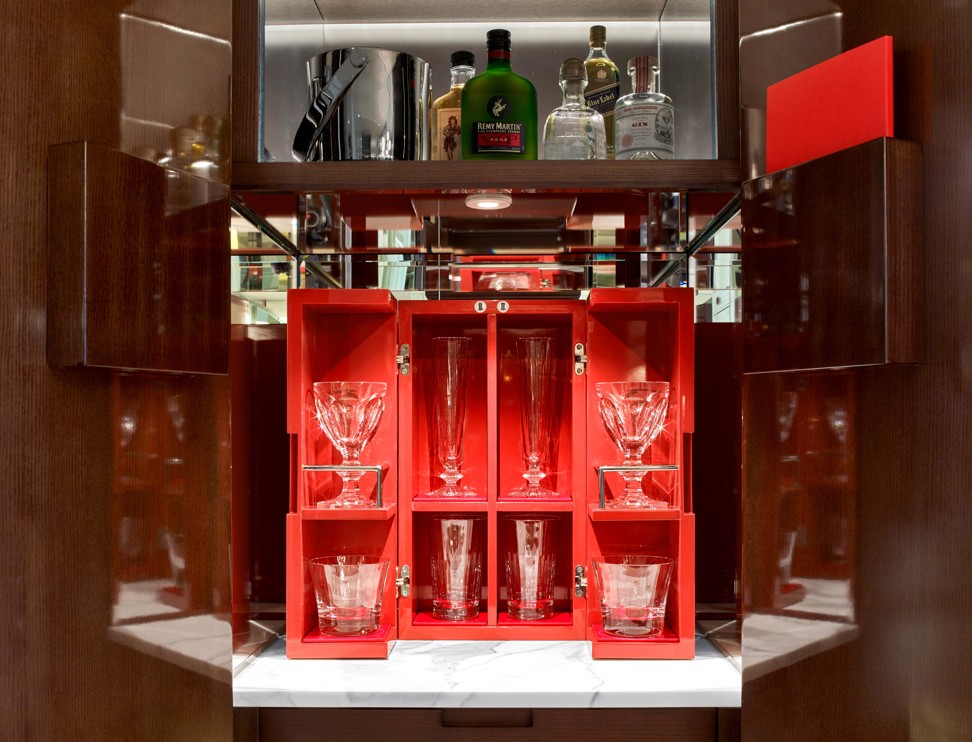 Opened, it reveals a set of drinking and wine glasses – almost too pretty to drink from. Imagine our awe to find that even the rinsing glasses in the bathroom were Baccarat, and that the toiletries in the red gift box were from Francis Kurkdjian.
Six luxury hotels for history lovers
With 114 rooms, the hotel is not overly huge and manageable numbers have obviously translated into more attentive service and private comfort at The Grand Salon and The Bar areas.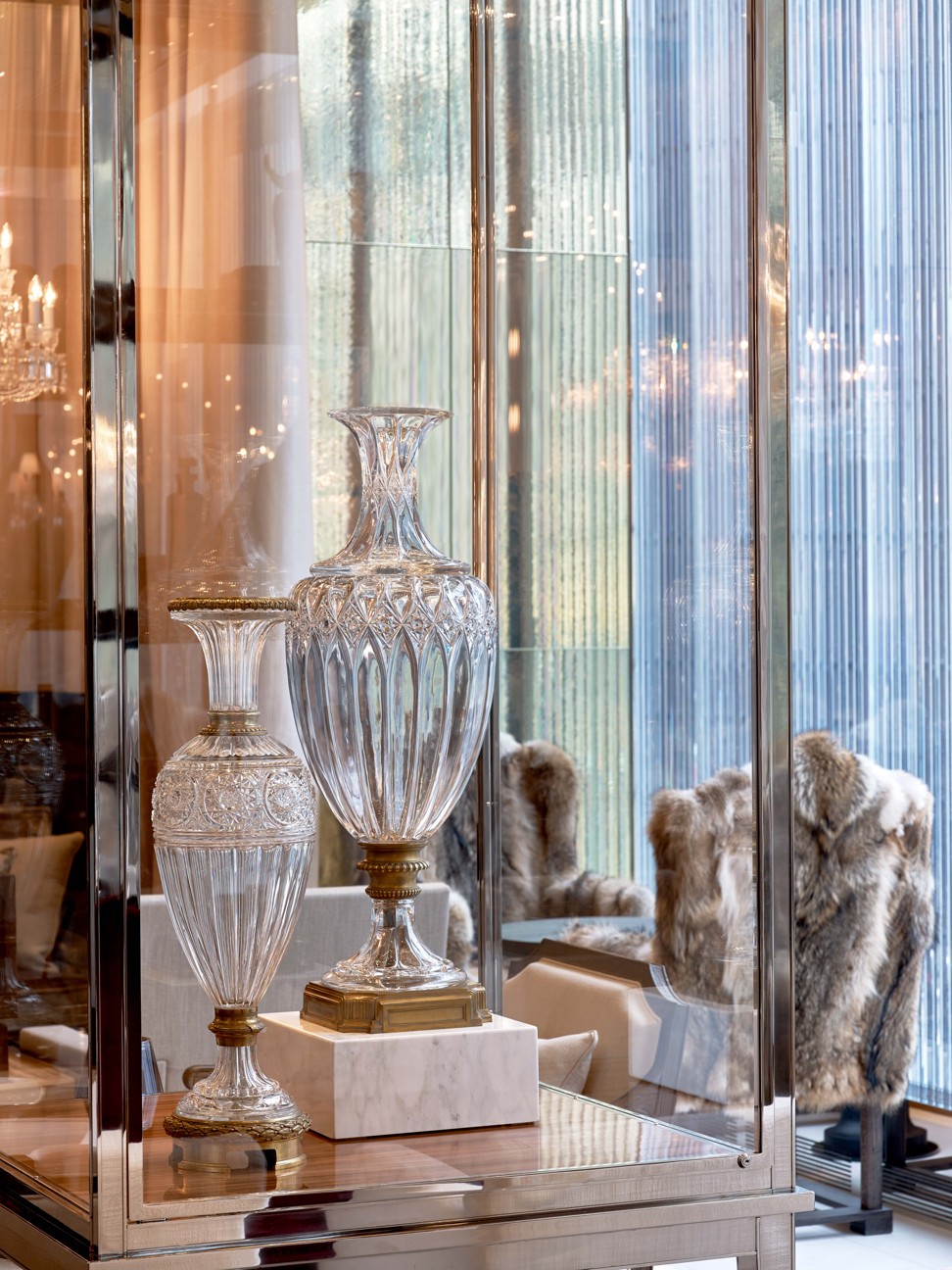 Some of the most stunning crystal pieces are the custom chandeliers in the public areas with their signature red crystals, which are created through a complicated process of adding 24-carat gold dust to clear crystal and then heating it to 240 degrees Celsius.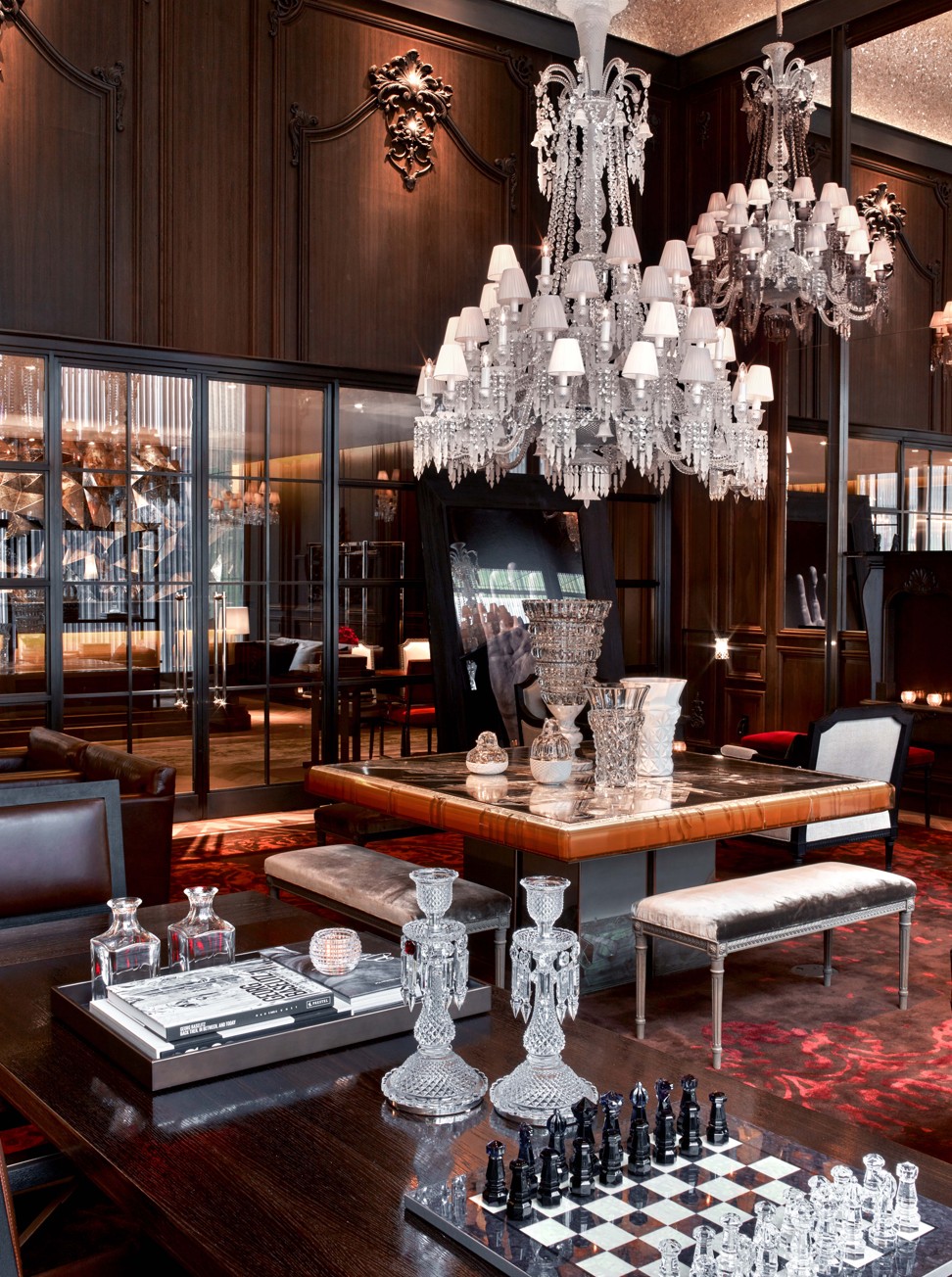 The afternoon tea may be a British tradition, but it is also thriving in this part of Manhattan, albeit at 1.30pm, which is a earlier time than in Britain. Complete with a certified tea sommelier, afternoon tea at the Baccarat is a royal affair, with sets named King Louis XV, Prince of Wales, Tsar Nicholas II and Sultan Abdulaziz.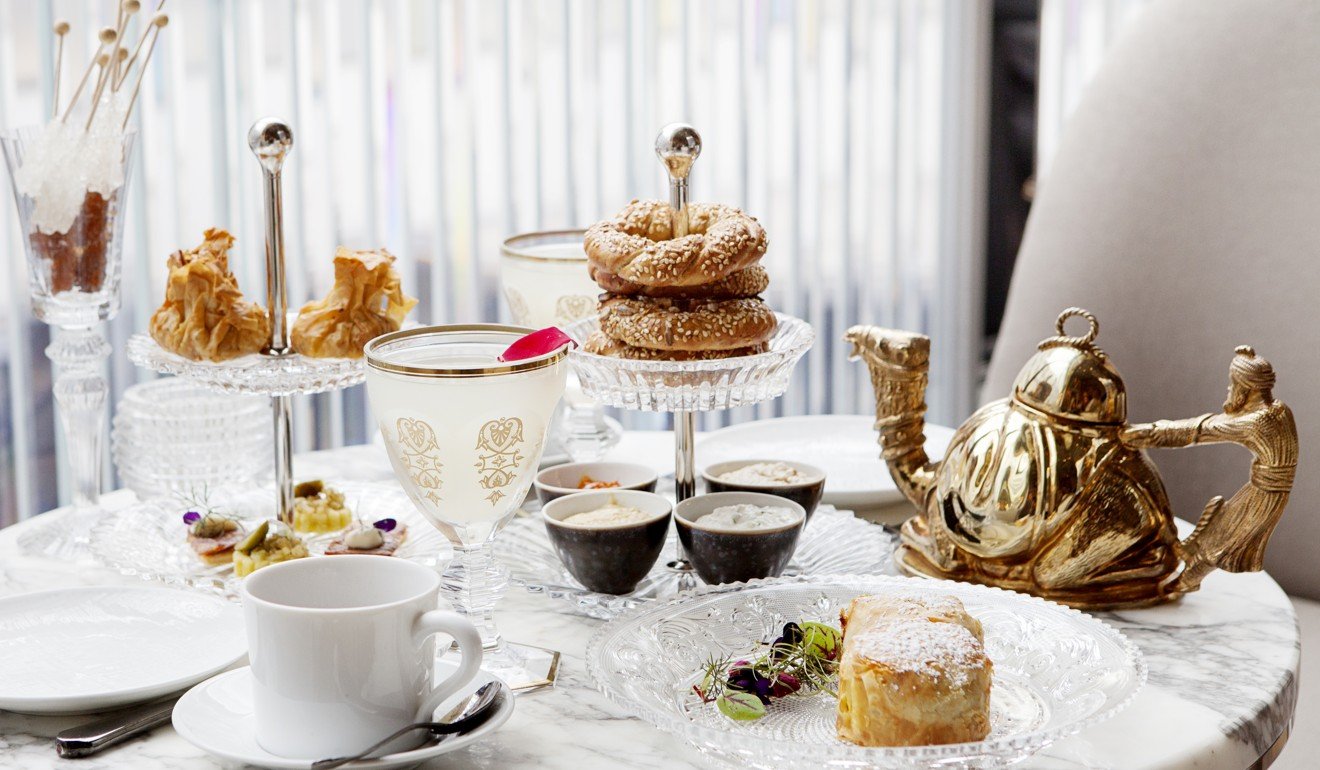 An afternoon spent lounging at the hotel's indoor heated pool – where the day beds are actual beds comfortable enough to sleep in – is a great way of easing into a relaxing massage at the La Mer Spa, the only spa by the beauty brand in the world, before you get ready for a night out for dinner or the theatre – but not before getting an aperitif at the dazzlingly well-stocked bar!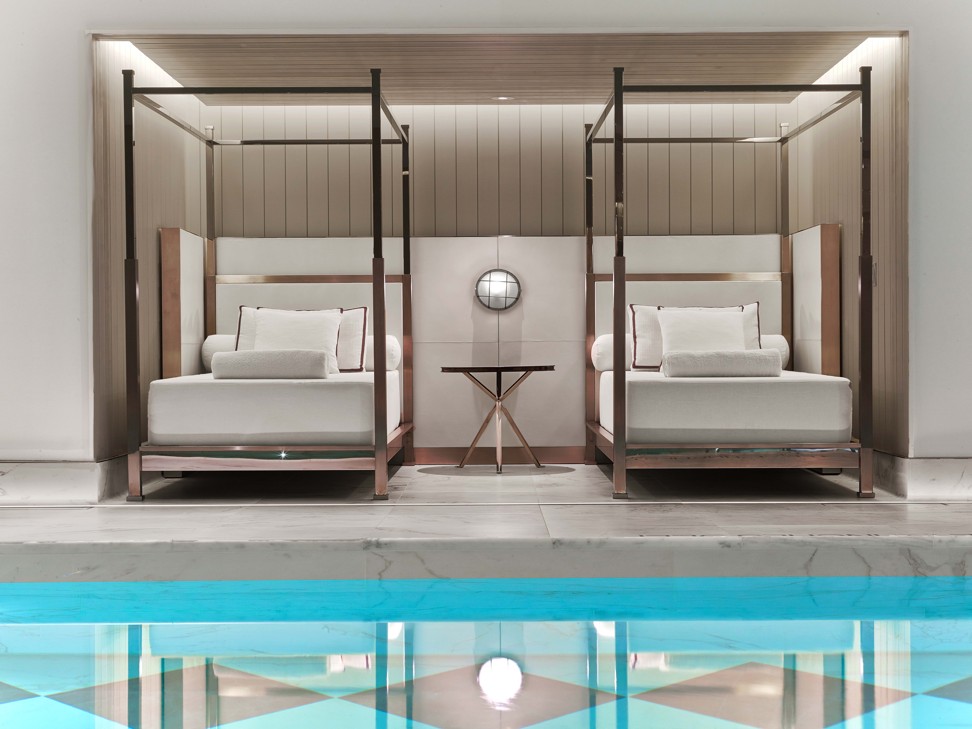 Five of Hong Kong's most expensive hotel suites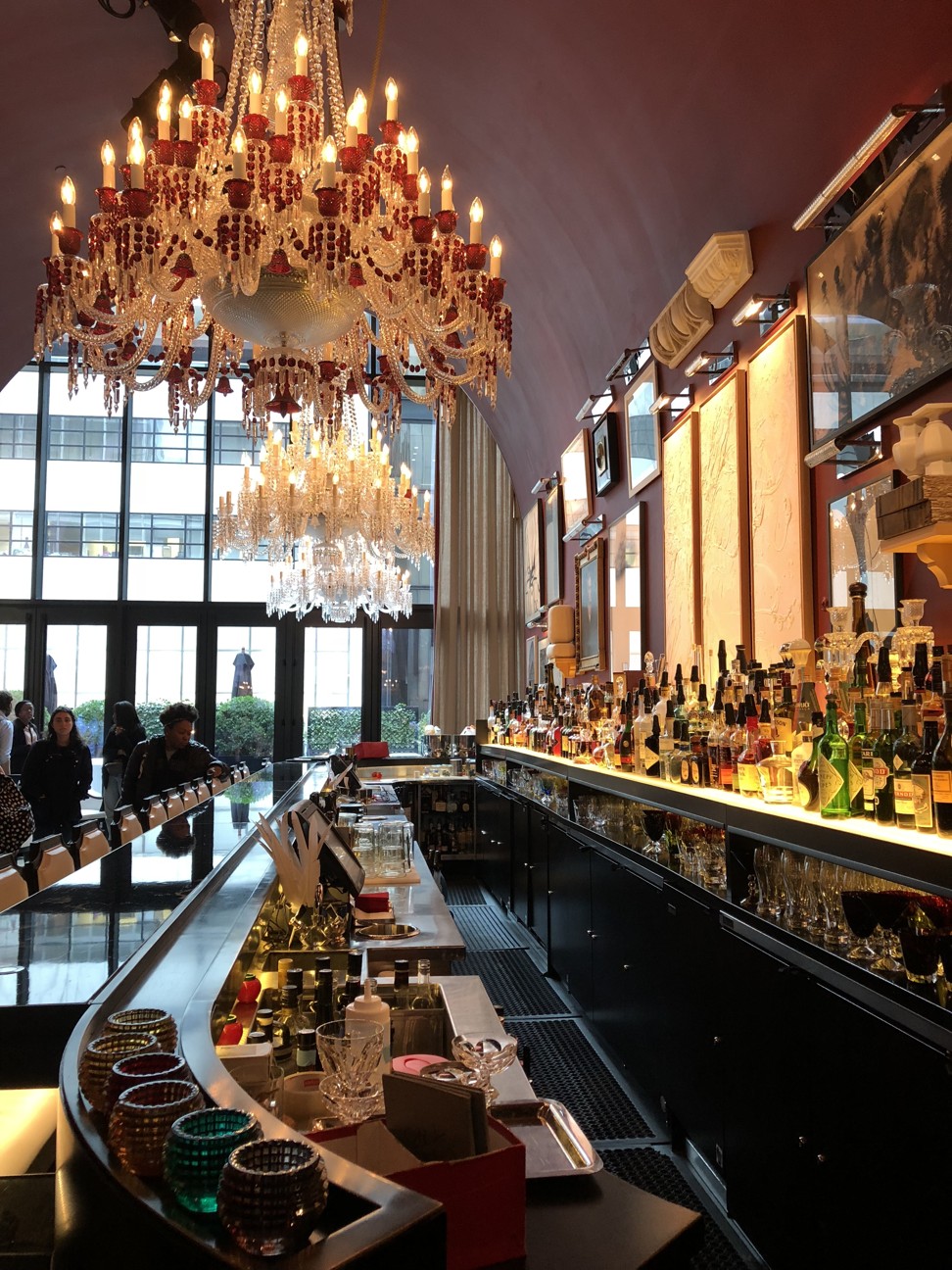 Also, if at any point during your stay, something catches your fancy, you may even be able to get someone at the hotel to help you source it later.