1. Budaoweng Hotpot Cuisine
The Chinese and Japanese-style hotpot restaurant is on a high floor offering great views of Hong Kong's skyline, both day and night.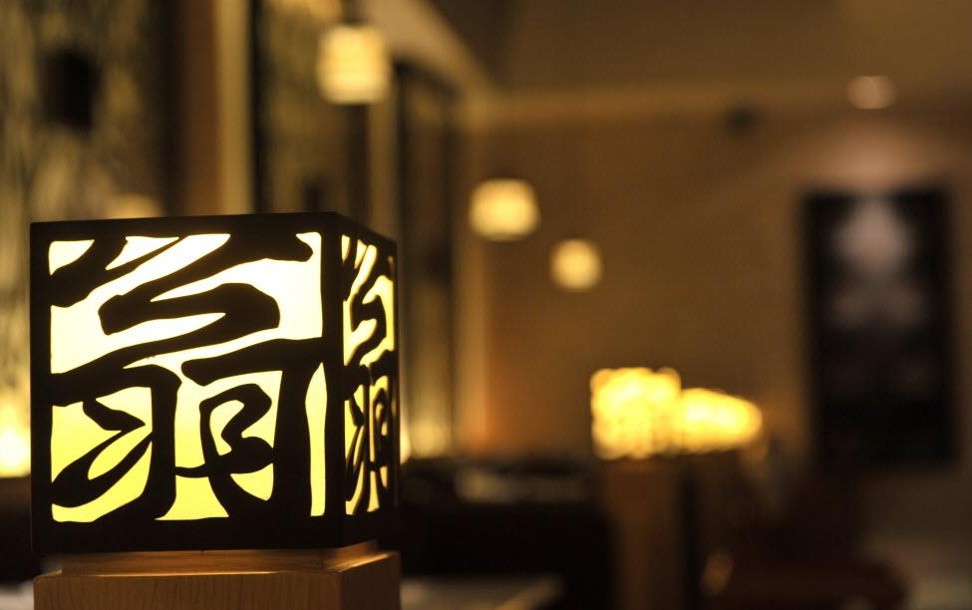 The restaurant's traditional soup base is delicious, and there are several other soup bases that are also worth trying. Seafood fans will love the tomato and corn with lobster soup, while the spicy edible frog soup will appeal to those who love spices.
And if you find yourself in the mood for some warm, spicy hotpot late at night, Budaoweng stays open until 1am.
Shop 2301, 23/F, iSQUARE, 63 Nathan Road, Tsim Sha Tsui, Kowloon
Tel. 2152 1166
2. The Drunken Pot
The "sake soup bomb" at this restaurant combines Japanese sake with a hotpot soup base, generating the heat and warmth that is perfect for a winter gathering.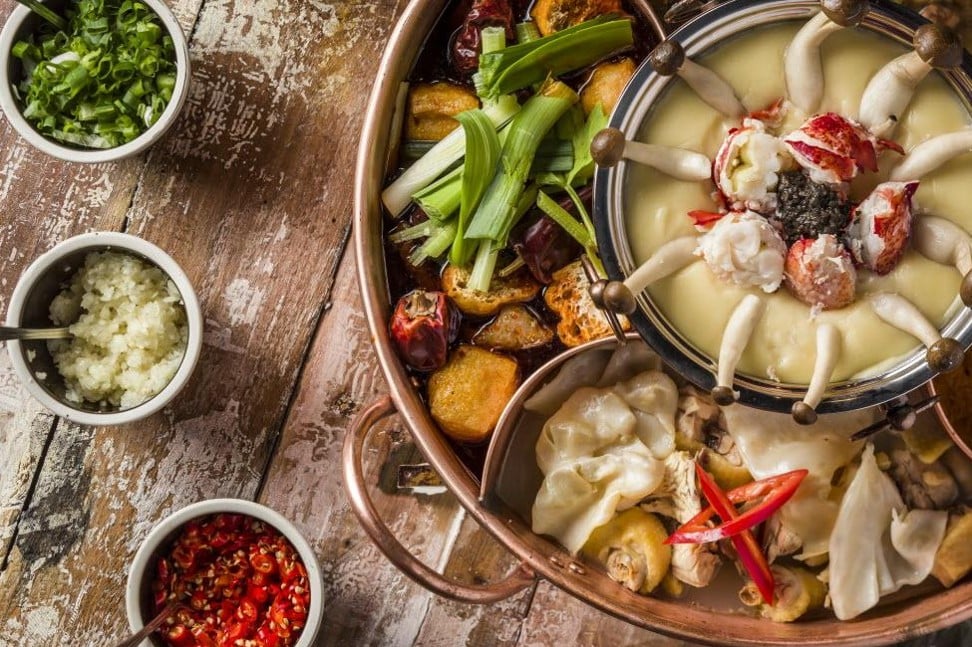 A five-in-one soup base is also available, with choices such as fish maw and chicken with Chinese medicine, drunken chicken in Chinese wine, and shrimps, crab and clam soup. You can enjoy selections such as hand-sliced pork, imported Angus beef and fresh seafood with different soup flavours.
Another highlight is the multi-coloured xiao long bao, with its unique stuffing of black truffle, crab meat and even lobster soup.
Shop 1, 2/F, 8 Observatory Road, Tsim Sha Tsui, Kowloon
Tel. 2321 9038
3. San Xi Lou
If you are a fan of spicy food, you'll love the dishes served at this restaurant.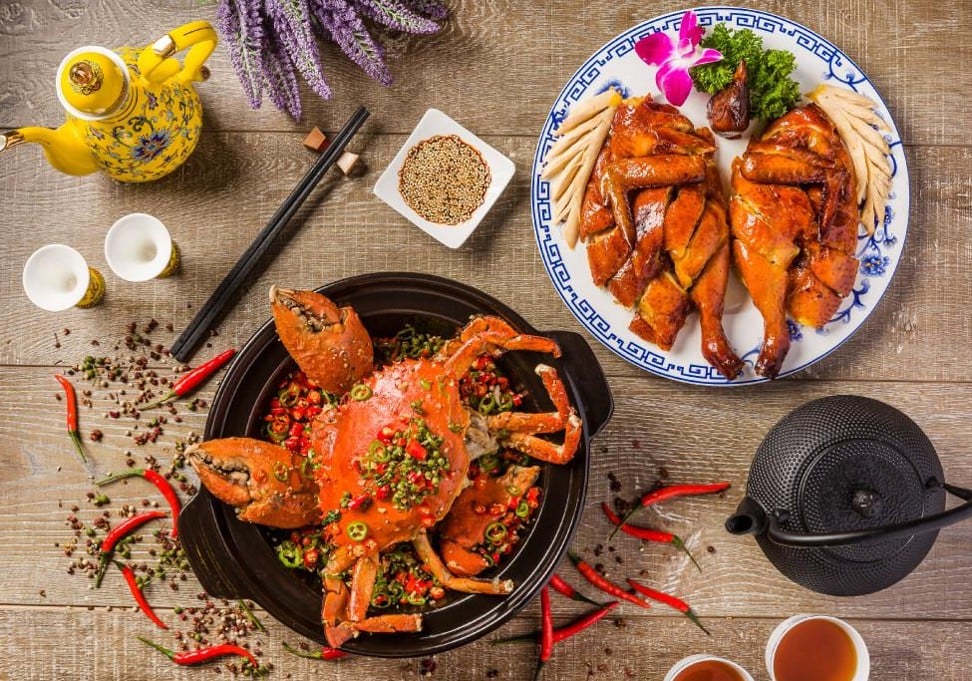 The name San Xi Lou means "house with three treasures". Here, the three treasures are Sichuan dishes, Cantonese food and dim sum. The Sichuan spicy hotpot is delicious.
Just from the colour of the soup base you can tell it's hot. The Sichuan peppers and a variety of herbs and spices are what gives this soup its authentic taste. Other signature Sichuan dishes, such as the boiled spicy fish, are a perfect match with the hotpot.
7/F, Coda Plaza, 51 Garden Road, Mid-Levels
Tel. 2838 8811
4. Megan's Kitchen
The extensive menu with creative combinations ensures that everyone can find a favourite at this restaurant. Even for simple choices such as meatballs and dumplings, there are over 30 choices available.
There is also a rich variety of soup bases to choose from. The tom yum soup cappuccino and cream soup with crab and tomato, for example, are both creative and tasteful.
5/F Lucky Centre, 165-171 Wan Chai Road, Wan Chai
Tel. 2866 8305
5. Da Hong Pao
Popular with locals, Da Hong Pao is famous for its tasty soup base, fresh vegetables and meats.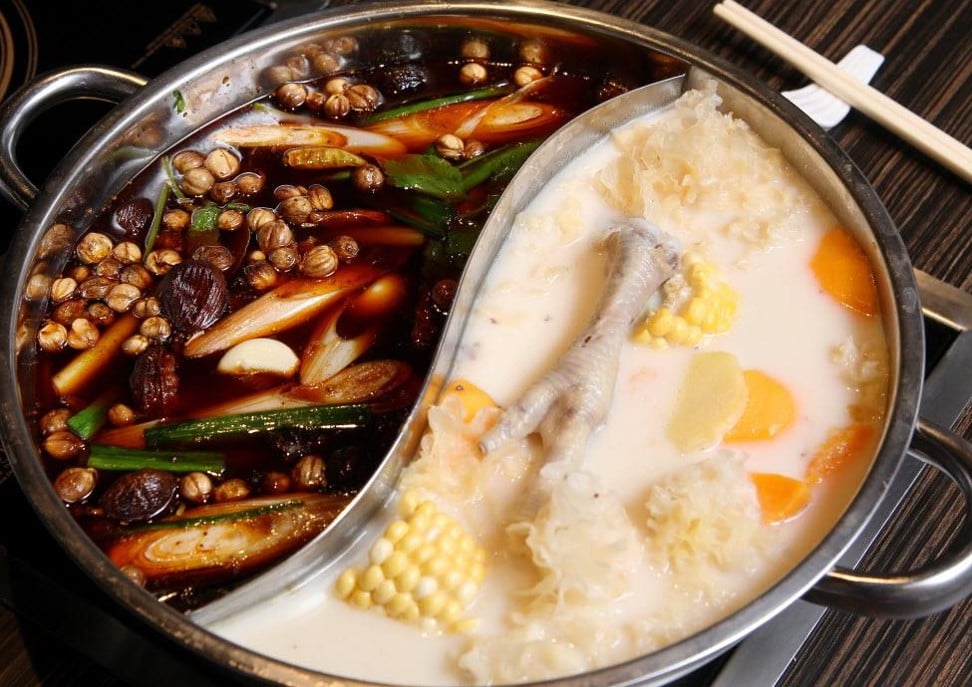 The spicy soup base is delicious, while the traditional chicken soup base brings out the freshness of the food and is a favourite choice.
The restaurant's popularity means it can get a little cramped at times; reservations are therefore recommended if you want to avoid crowds.
G/F, Shun Fai Building, 64-66A Kimberley Road, Tsim Sha Tsui
Tel. 2468 4333