Boasting a portfolio 4,195 hotels, as of June 2017, and an expanding portfolio, AccorHotels Group has its finger on the pulse of the travel industry.
Over the past two years, the group has gone from strength to strength, thanks to some well-timed strategic acquisitions. Highlighted deals include acquisitions of luxury hotel brands such as Raffles, Fairmont and Swissôtel, and long-term partnerships with established hotel groups like Banyan Tree.
Apart from targeting hotels, AccorHotels has also acquired key players in the serviced home rentals and concierge service sectors, including Onefinestay, TravelKeys and Potel & Chabot. These acquisitions and mergers have added to the breadth and depth of service the group can offer its guests.
Mr & Mrs Smith Hotel Awards 2018's 'Best of the best' around the world
And it plans to grow even further.
In Asia-Pacific, it already has 180 luxury hotels (Raffles, Fairmont, Sofitel, MGallery, Pullman and Swissotel) under its umbrella, of which 65 are located in China. In the pipeline are a further 75 luxury hotels for Asia-Pacific, of which 35 will be in China, as of December 2017.
We met Michael Issenberg, chairman and CEO of AccorHotels Asia-Pacific, and discussed with him the importance of China to the group, how he sees travel evolving in the future, and how important it is for a group such as AccorHotels to cater to millennials.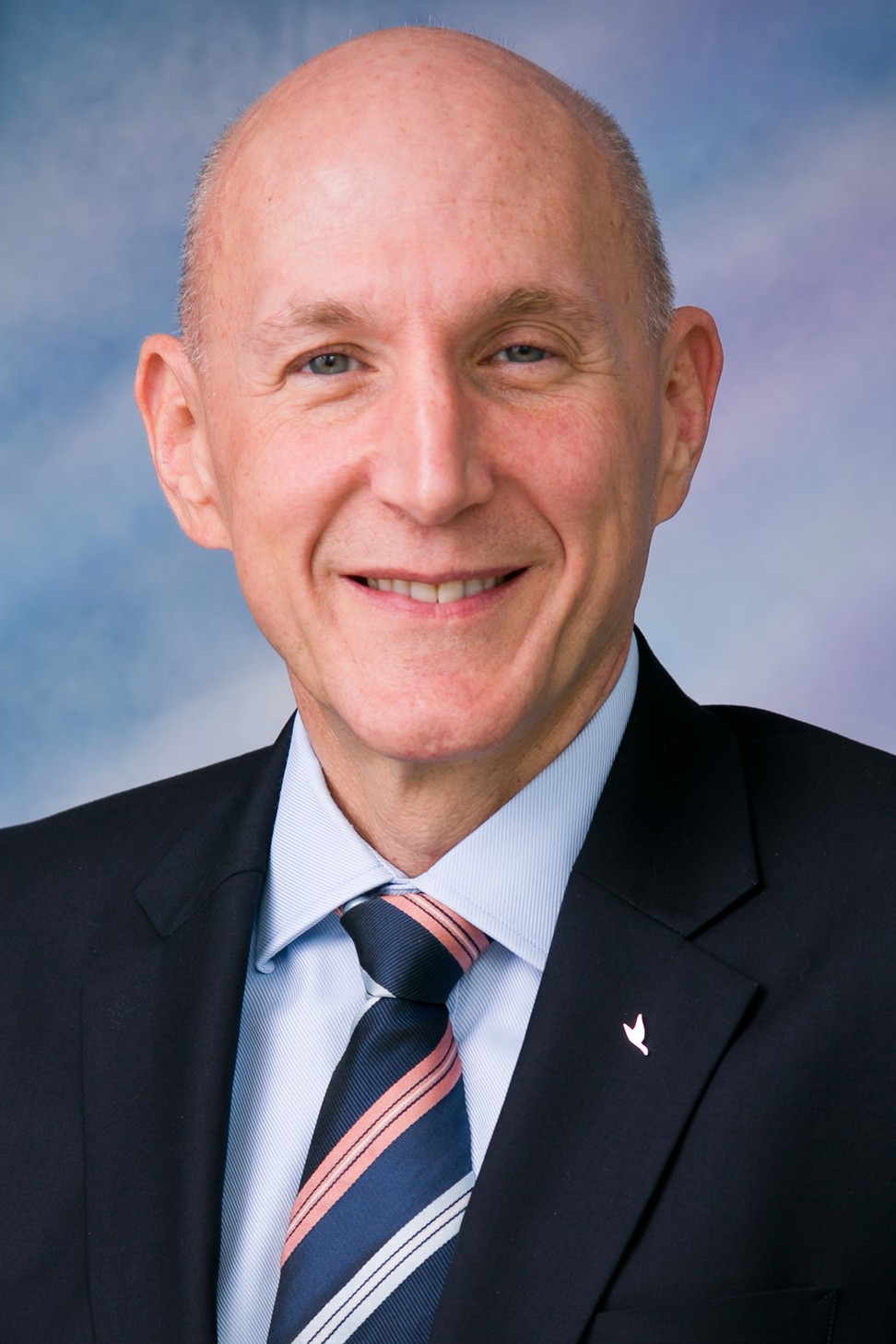 Why is China and the Asia-Pacific so important to AccorHotels?
Just the sheer volume of travel, particularly [within] Asia-Pacific – last year there were 122 million outbound visits [from China] for travel, and 85 per cent of those went to Asia-Pacific. So the volume of travellers from China [is quite high]. The fastest-growing place for hotels is China.
Is that also true for luxury travellers?
Yes. China and the Middle East – the other big growth area for luxury hotels – are [also] the two fastest-growing [regions]. So if you want to see the latest in what's happening in luxury hotels, I tell people to go to Dubai or Shanghai and Beijing.
Savoir's million-dollar beds have a growing market, says co-owner Alistair Hughes
You mentioned earlier that AccorHotels is now the second largest luxury hotel operator in the world. How important is the luxury market for AccorHotels?
[The luxury market] is why we made the acquisitions that we did. And some of the acquisitions that weren't specifically hotels were [made] to enhance our ability to deliver the luxury [aspect]. [Examples include] Noctis and Potel & Chabot, which are more [in the] food and beverage [service]. Luxury is a growing market, but it also creates a halo for the rest of the brands.
Apart from hotels, AccorHotels has also acquired Onefinestay and TravelKeys, both of which offer private home rentals. How does that connect to the hotel and service industry?
Why do people like private rentals? One is price. It's cheaper than staying in a hotel, typically. It's also about space. TravelKeys and Onefinestay are more about space, and [are on] the high-end side of private rentals. So if you're travelling with your family [or] a group of people, staying in a nice villa is a different experience for that.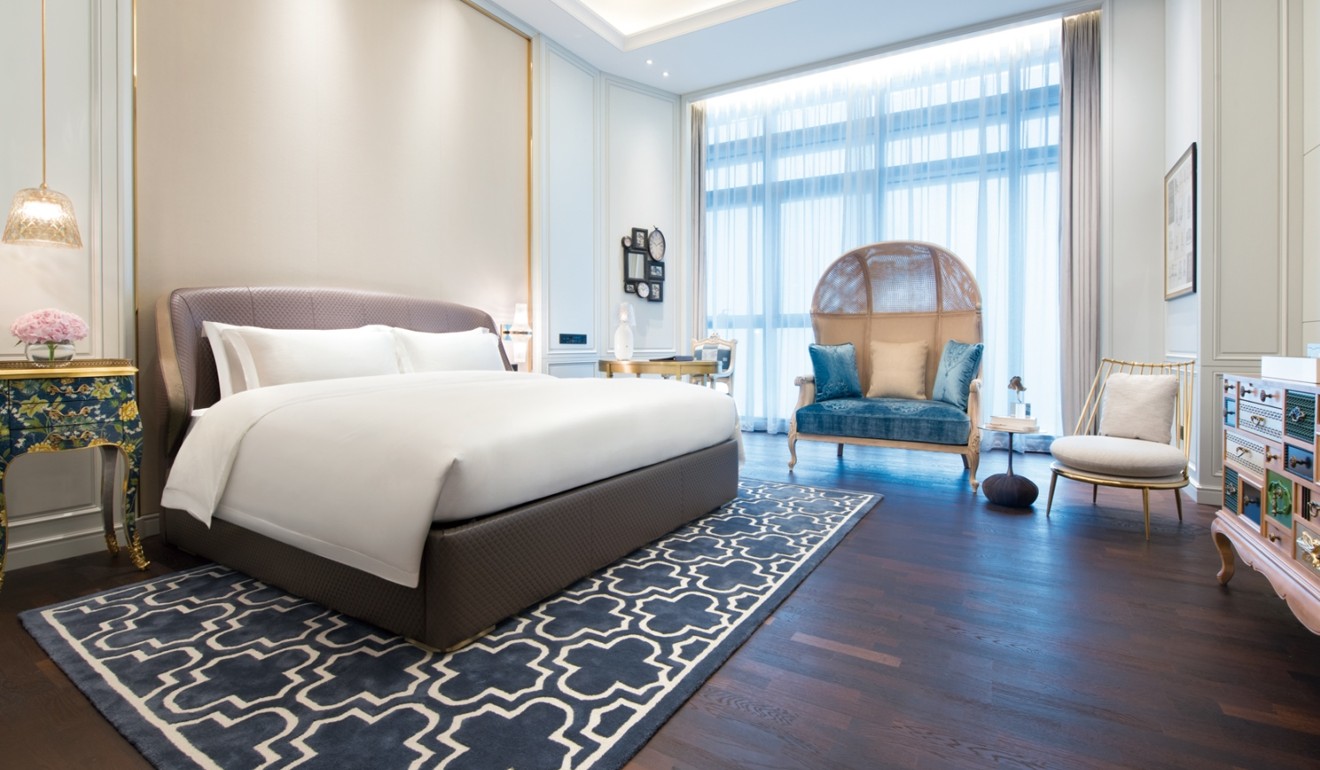 How has the internet and websites such as booking.com changed the hotel industry?
If you think about it, [sites like booking.com] are what we call online travel agents. Travel agents have been around forever. [But] their agency has been more disrupted than ours. Instead of going to the local travel agency, which used to happen even up to 10 or 15 years ago, [travellers] are now going online, finding their own accommodation and booking it. It's enabled more travel. The good news is, between low-cost carriers, booking.com and Airbnb, travel has become even more accessible so more people are travelling. That's a good thing.
The balance is, booking.com and Expedia are different to Airbnb. [They] take a little bit too much commission. Booking.com and Expedia take too much commission compared to traditional agencies.
New Sofitel Foshan has designs on Louvre International Exhibition Centre
I had no idea that the commission was considered to be high.
Most people don't. That's why we don't want you booking through them. The old travel agency commission was about 10 per cent; now it's much higher through booking.com or Expedia. It varies – it can go from eight to 25 per cent, depending on a whole range [of factors]. We're very happy for people, particularly first-time travellers [to use those services], but we then want you to book direct, because the commissions are too high. But there's always a place for travel agencies.
Has the in-room hotel experience changed over recent years?
Once you have actually arrived at a hotel, the experience has changed [little over the years]. There was a time when we were asking ourselves, "What are we going to do about in-room technology? We need to have the latest movies and this and that." Now, [we find that] all you need is good Wi-fi, because everyone brings their own content.
What about catering to millennials?
They're going to share everything. It's about making sure you have Instagrammable opportunities in your hotels – that's very important.
Does that mean having beautiful décor or interactive experiences available for them?
Everything. All of the above. Because you want people to do multiple photos in your hotels and post them. Whether that's a picture of the food, a selfie with the staff, a [picture of a] beautiful room or a pool that looks great – you want as many Instagrammable opportunities as you can have.
Have your hotels changed because of millennials?
It's not just millennials. Millennials were probably at the cutting edge, but all folk tend to follow young folk – that's been going on forever. Old people imitate young people, for better or worse. Old people want to think they're still relevant. As you get older, you want to be relevant, you want to be able to keep up with the latest trends. You're always a little bit behind, so what millennials do feeds through to almost every generation, eventually.
Even older people want experience [as part of their travels]. And now the latest trend is [to go] beyond experiences – it's transformation. So [it's about] learning… whether it's yoga, a culinary course or culture, people increasingly now, when they travel, want partly to be transformed.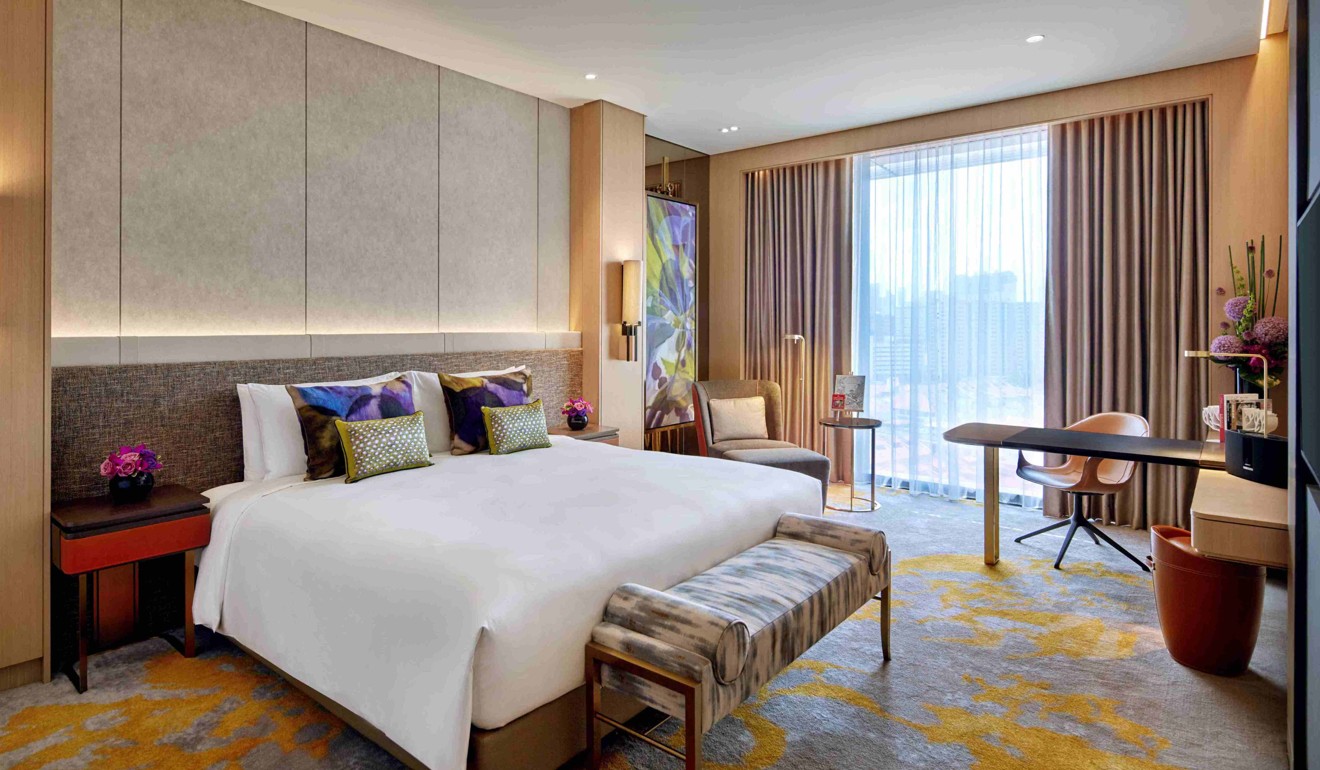 Do millennials want something significantly different, or are they more similar to the older generation than they realise?
I'm a big believer that very little changes. Because what usually happens to all young people is, they get married, they have children, and they get a mortgage. The one significant difference about this generation is [their access to] social media and the whole sharing of everything.
So the two biggest factors that are causing change are the internet and social media?
Correct. We no longer have to ask anyone for their opinion because they're all out there, which is a good thing – it makes us work harder to be good at what we do. And the way you have to market is different because there are so many different mediums that you have to go through. And every generation is a little bit different from the previous one, but it's not massively different – it's more about the technology. And the technology [now] is different, for sure.