If you are looking to bring sexy back into your relationship, a romantic dinner for two goes a long way to reignite the passion. Whether it's your first date or your 50th year together, ordering the wrong dish just might spoil the mood. To make sure that doesn't happen, we asked some people who work magic – in the kitchen – about the sexiest food to order and what definitely should not be on the menu, on your romantic night out.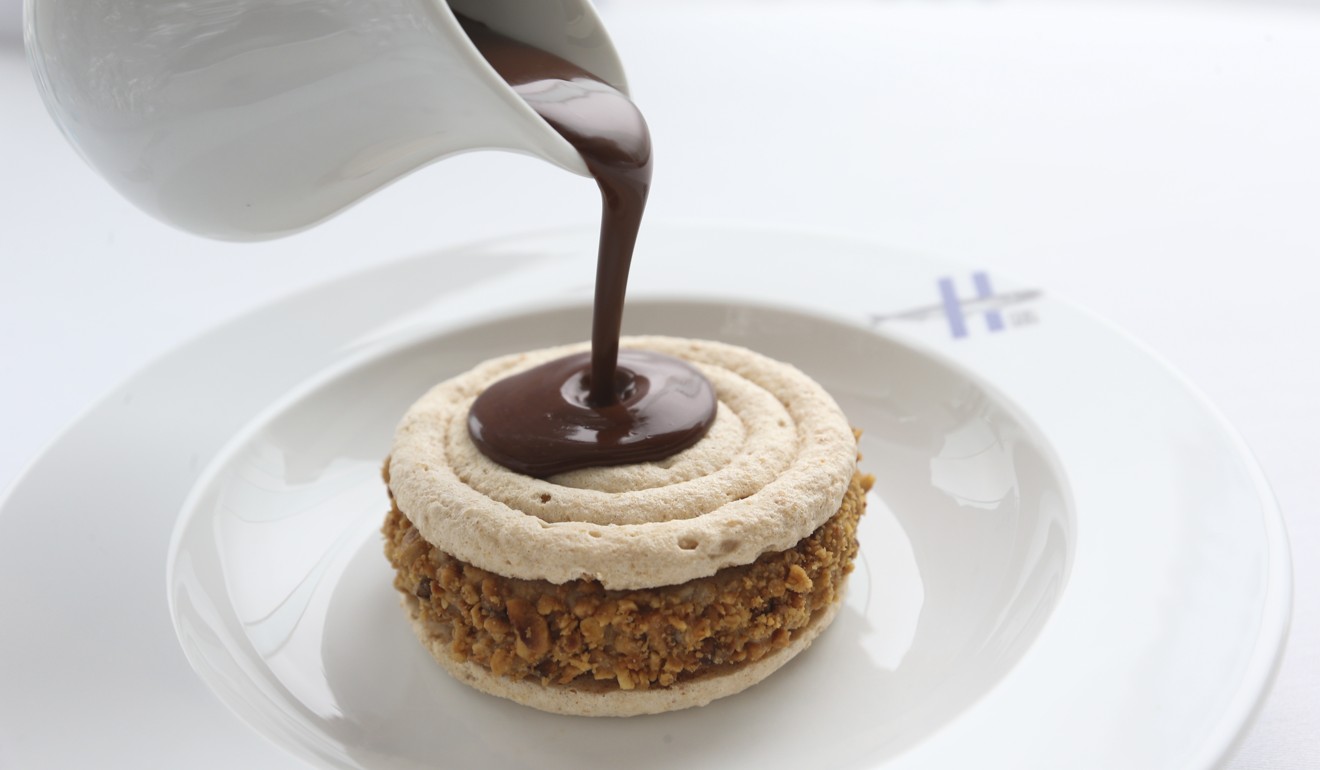 The sexiest dishes to get you in the mood …
"Red prawns Carpaccio with raspberry dressing," says Gaia Group director and manager Pino Piano. "The different shades of red are reminiscent of a heart full of passion, love and desire. This dish is, I think, the sexiest on Gaia Valentine's menu." He adds, "The dish that I will order on a romantic date is Caviar for two."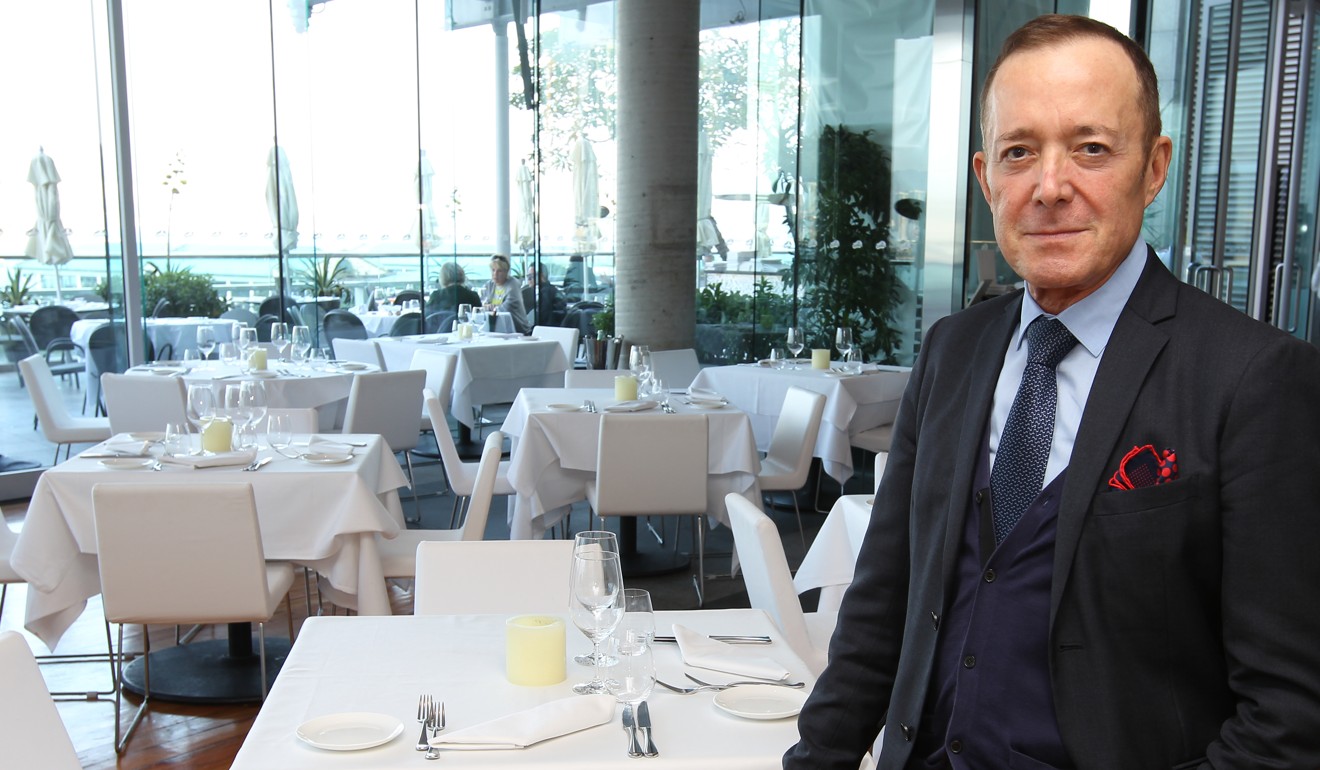 Italians may know a thing or two about passion, but the French go more for the romance of sharing. "Love is when two people share an emotion so for me a romantic dinner is a sharing time, " says executive chef Stephane Gortina at Rech by Alain Ducasse. I have made sharing dishes for Valentine's Day, such as Brittany lobster which is a big lobster with cold cuts in the middle so the guests will share this dish – its gallant for the gentleman to serve the lady. And for another romantic touch, our cheese is in the shape of a heart.
An all-accessories guide to the perfect Valentine's gift for your lady
Chef Arron Rhodes at Gough's on Gough says it's all about taste. He's made a Chocolate M&M dessert."… the smell of the dish as it arrives to the table will make your mouth excited, then eating the dish with all the different textures of chocolate will make you smile inside and out," says Rhodes.
What to buy for your man this Valentine's Day
"A sexy dish to me [is] one of two things, either it is simple and elegant, because then it's a showcase of beautiful and often hard to find items – perhaps oysters with a mignonette or truffles grated over eggs," says executive chef Chris Whitmore at Aberdeen Street Social which serves modern British cuisine. "Alternatively, a sexy dish is one that [if you are cooking at home] takes time and contains tremendous process because when you prepare that dish – Beef Wellington perhaps? You're putting aside your time and energy to focus on creating something for another. That's endearing and sexy.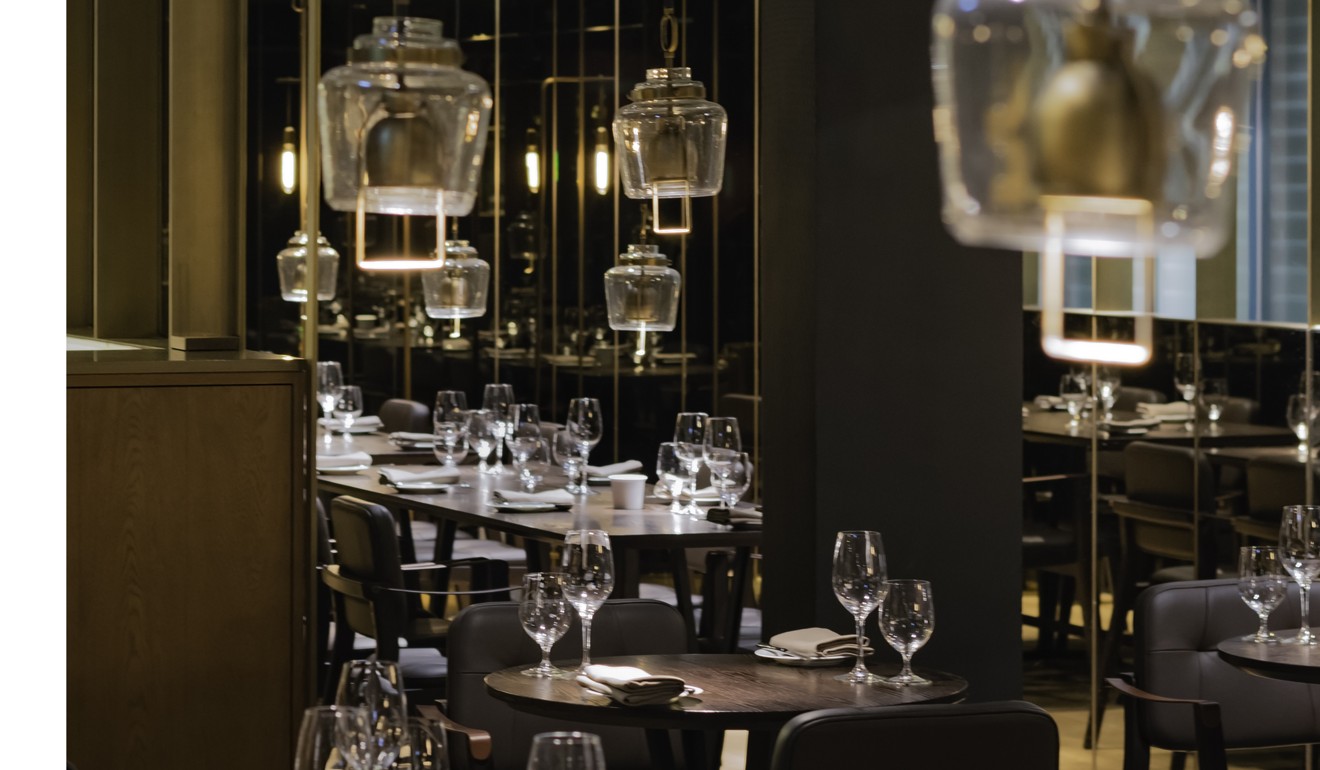 What not to order
"If you're on a date in a restaurant, and you don't know the person that well, don't order anything that's too saucy or intensive to eat," says Whitmore. "Pastas are out, so too seafood, if you need to crack at the table there's a good chance you'll end up wearing some, which could make for some fun later (kidding), but in the context of the dining room, might leave you a little embarrassed."
You're putting aside your time and energy to focus on creating something for another. That's endearing and sexy.
"We say if you have a date and are in love, don't eat garlic," adds Gortina. "Unfortunately with my wife, she loves garlic but so do I. Also, I would say Camembert as it's strong and smelly, so it's no good for that loving moment when saying goodnight."
Piano agrees with the garlic, but adds onions and durian to the list. "I think couples on a romantic date should not order garlic and onion that have not been cooked, and of course, durian is a definite must not."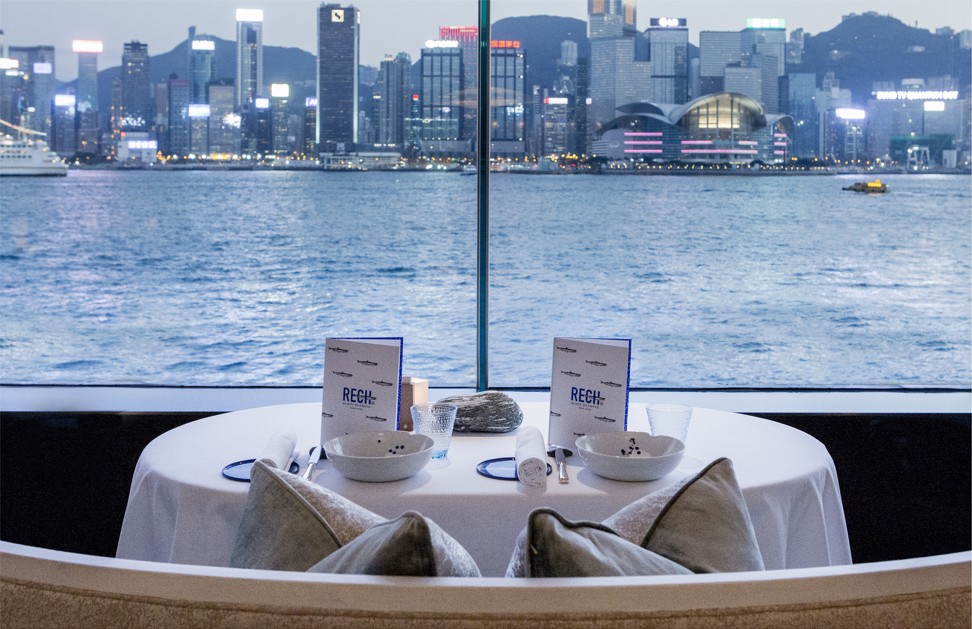 Forget the Eiffel Tower, these are the world's best places to propose
Rhodes thinks couple should order anything they like. "I think all food should be ordered on a date, it shows you are adventurous and outgoing."
For first time dating advice
"If it's a new relationship and you're already a bit nervous, either opt for a set menu, or ask your server," says Whitmore. "They're there for a reason, and are a real asset. Better yet, ask your date what he/she wants to eat – that's manners! From an operations perspective, Valentine's Day is one of the most entertaining services of the year – people are panicked and place stress on themselves. Take that out of the equation and start a dialogue. Personally, I'd start with something to share – lobster cocktail, a composed salad, maybe some pâté and charcuterie? Mains wise, a good piece of protein grilled, served with sauce and medley of sides. Dessert? I'm a cheese guy but good dark chocolate mousse never went unwanted."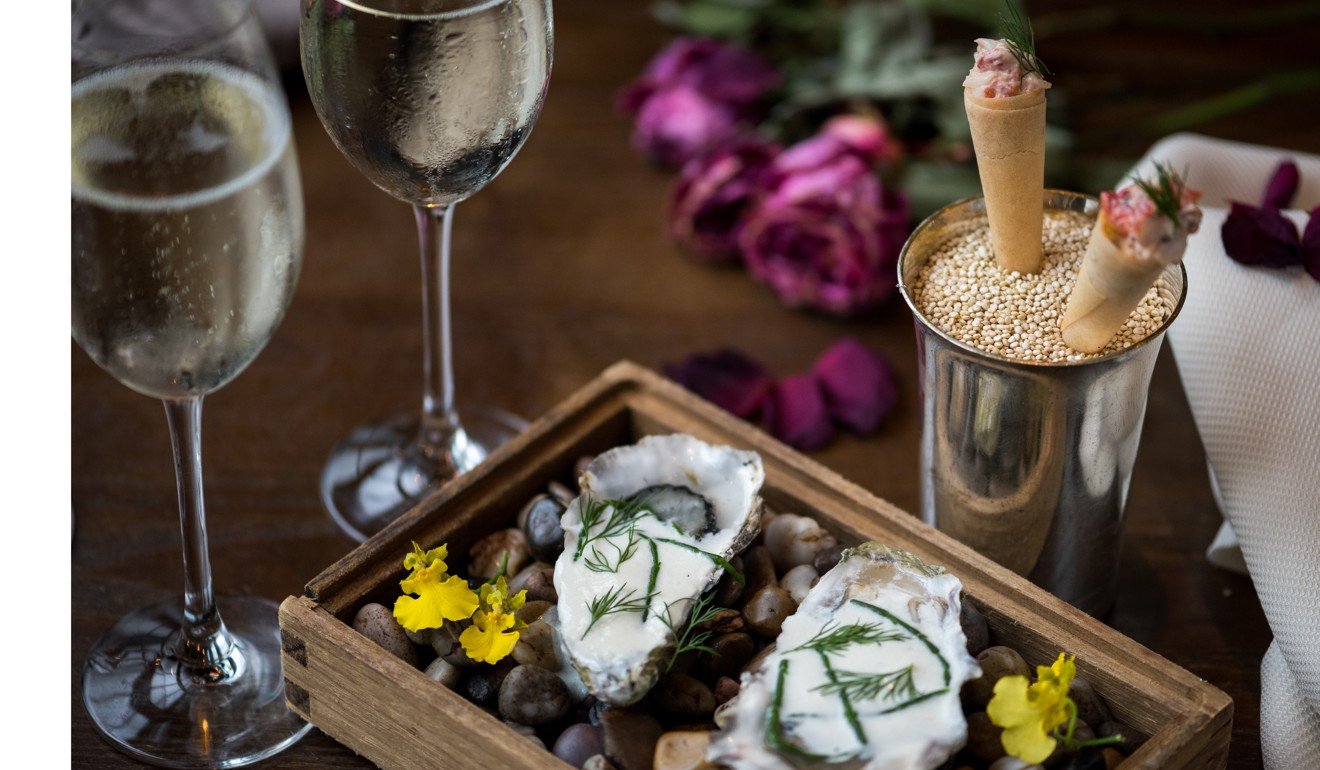 Our top 5 sexiest foods for date night
Raw oysters – high in zinc, oysters contain the hormone dopamine, known to increase libido.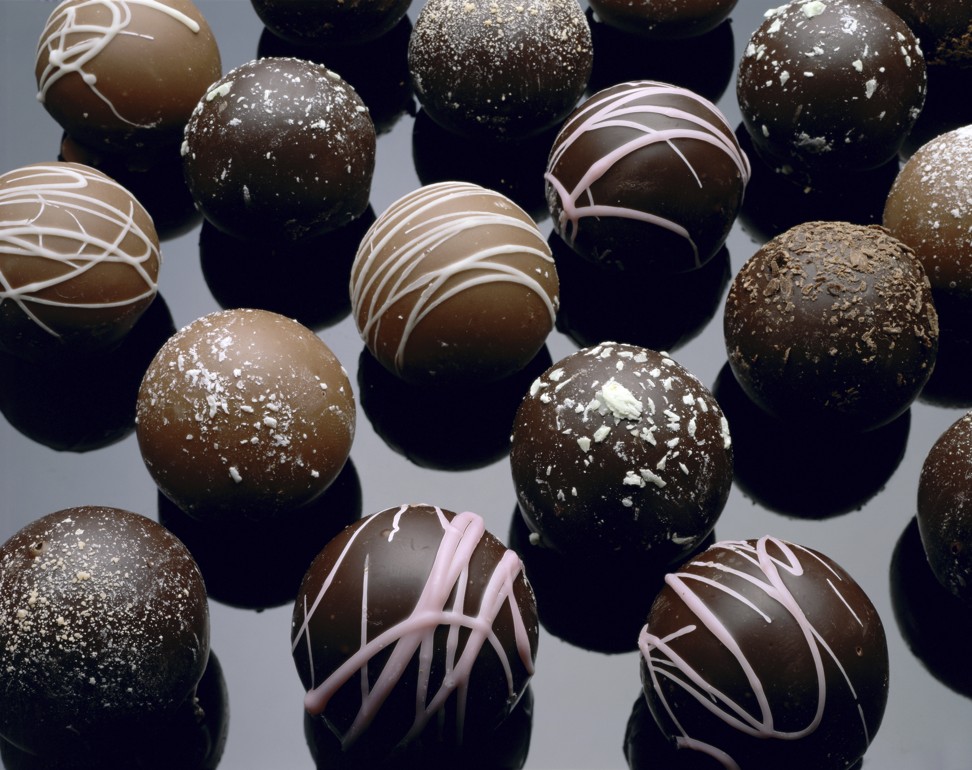 Chocolate – the Aztecs believed chocolate was an aphrodisiac. Not true screams modern day research, but it does contain phenylethylamine and serotonin, which makes you feel good.
Fruit – According to research at the University of Texas Medical Branch, fruit high in vitamin C increases libido in women and improves sperm count and motility in men who have more than 200 milligrams a day.
Fatty fish – according to sexologist Yvonne K. Fulbright, the omega 3 fatty acids DHA and EPA found in fish help trigger arousal through raising dopamine levels in the brain. People with high omega 3 blood levels are happier.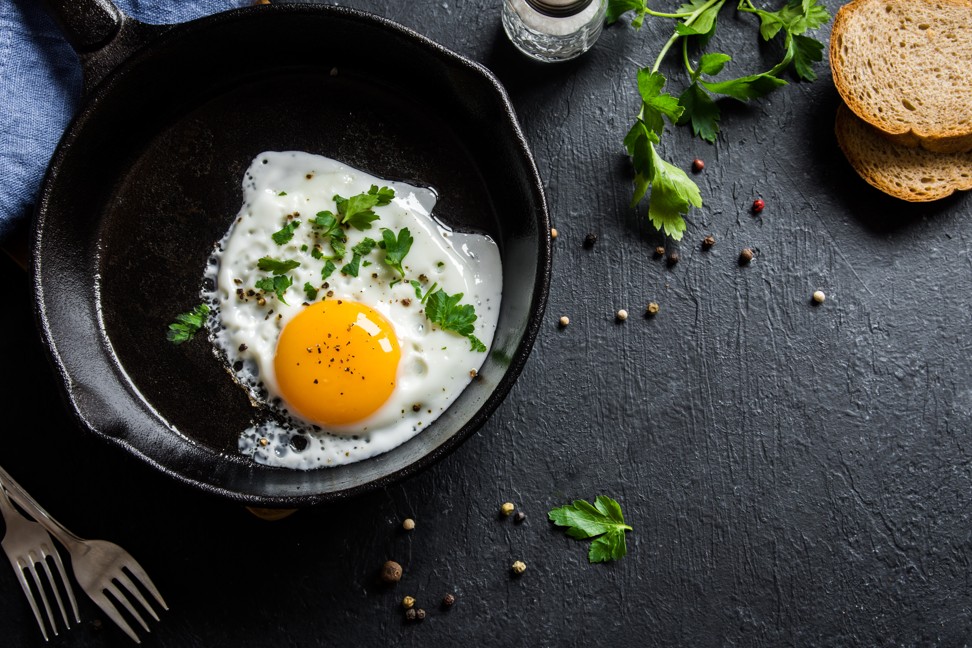 Eggs – folate, iron, phosphorus and selenium found in eggs are known to be good not only for a healthy heart, but for the epithelial tissues lining the vagina and uterus in women. Eggs also help balance hormone levels and ease stress, thanks to them being rich in B6 and B5, and are necessary for a healthy libido.
On the Menu
Aberdeen Street Social
Valentine's Day 4-Course menu with a glass of Ruinart champagne
HK$600 + 10 per cent per person
First Course
Lobster and smoked salmon cornet, oyster and pearls
Second Course
Smoked egg and asparagus with truffle, Parmesan and hazelnut dressing
Third Course
48-hour short rib, onion marmalade, fondant potato, purée and celeriac
Fourth Course choices
Tropical fruits minestrone with guava sorbet
Apple tarte Tatin with vanilla ice cream and crème brûlée with tea soaked prunes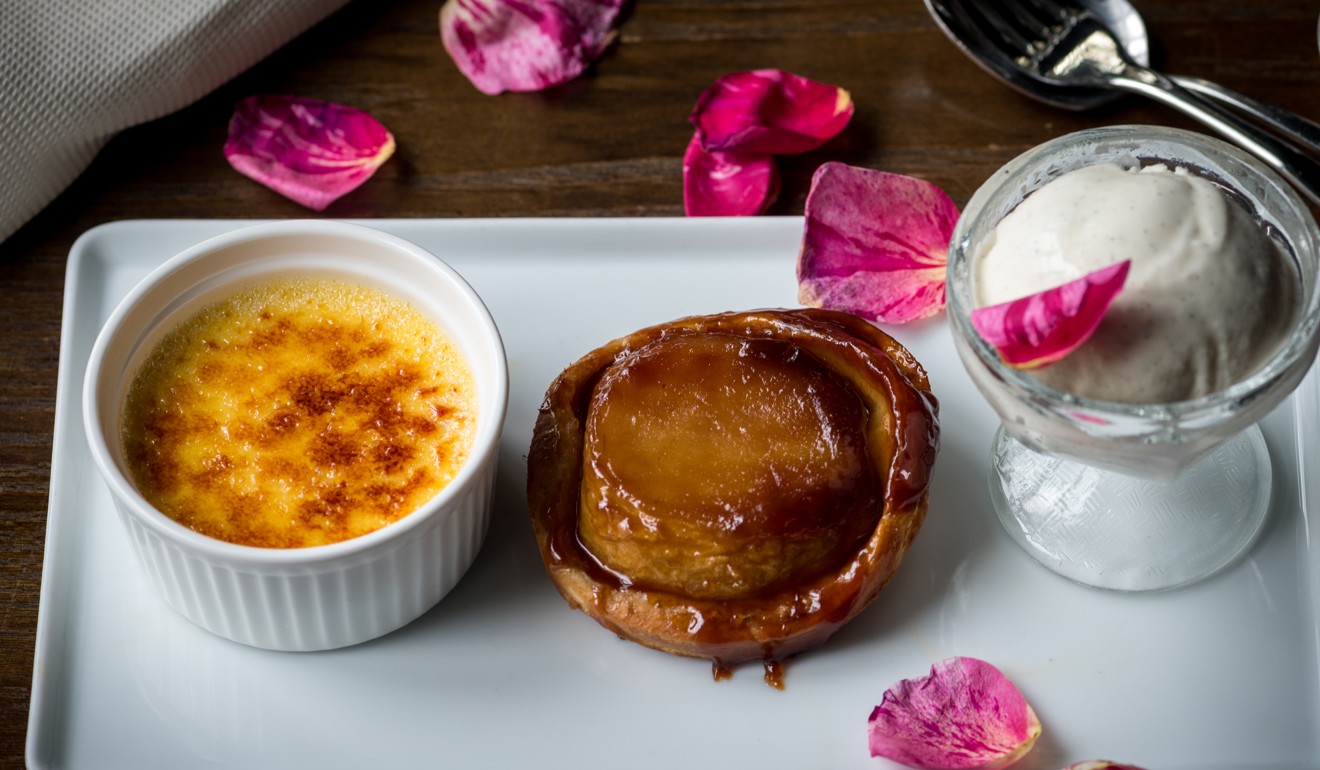 Gaia Ristorante
Valentine's Day 4-course Menu (HK$698) per person
First course choices
Red prawn Carpaccio with raspberry dressing,
Beef wagyu tartar with Parmesan cheese, dry tomato pesto and truffle caviar
Zucchini blossoms filled with burrata with roasted tomatoes and pesto sauce.
Second Course
Cannelloni filled with buffalo ricotta cheese and puttanesca sauce.
Third Course choices
Char grilled wagyu beef hanging tender with oregano and anchovy sauce,
Wild red gurnard fish fillet with a light lobster and tomato broth
Grilled Italian vegetables with rucola and walnut pesto.
Fourth Course
Hot chocolate foam with hazelnut crunch.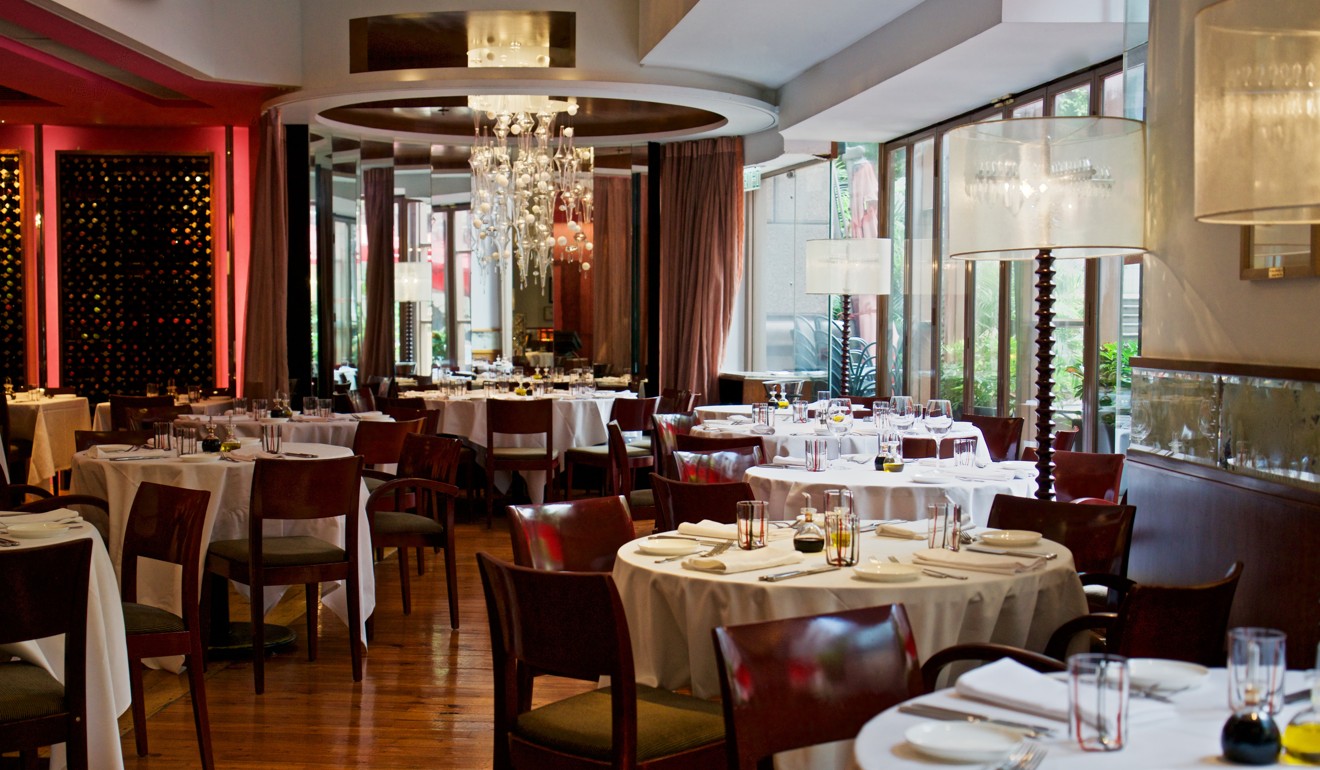 Gough's on Gough
Valentines' Day 4-Courses Menu
HK$2598 + 10 per cent per couple
Valentines Elixir
First Course
Duck / Plum / Foie Gras
Corn / Avocado
Smoked Salmon / Dill
Second Course
Asparagus / Truffle Dressing / Scallop
Oyster / Cucumber / Kalamansi
Third Course
Norwegian Cod / Scallop Roe / Seaweed
Chicken / Lemon / Thyme / Kohlarabi
Dessert
Strawberries & Raspberries
Chocolate M & M
Rech by Alain Ducasse
6-Course menu, HK$2,988 per couple, wine pairing HK$588 per person
First Course
Gratinated oyster with Champagne
Second Course
Cookpot of artichokes and black truffle
Third Course
Sealed cocotte of Brittany lobster and lumaconi pasta
Fourth Course
"Brin d'amour"cheese
Fifth Course
Mango and passion fruit composition
Sixth Course
Mr and Mrs Rech