4 ways to celebrate the Lunar New Year in Macau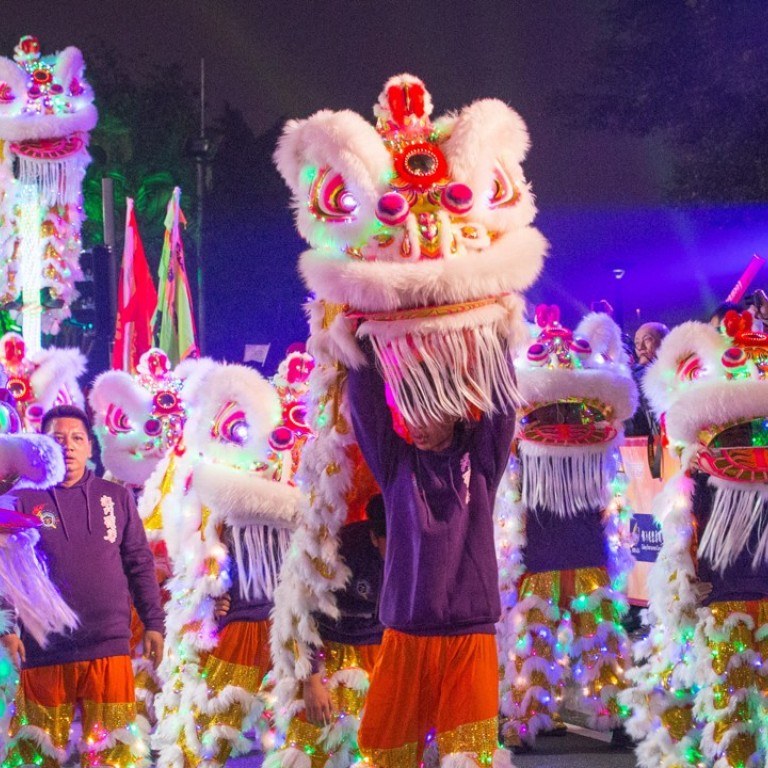 In a week, we will be bidding farewell to the Year of the Rooster and welcoming the Year of the Dog. There are many ways to usher in the Lunar New Year (which starts on February 16) and have a fresh start. If you are going to celebrate the festive season in Macau, here are some exciting ideas of what you can do.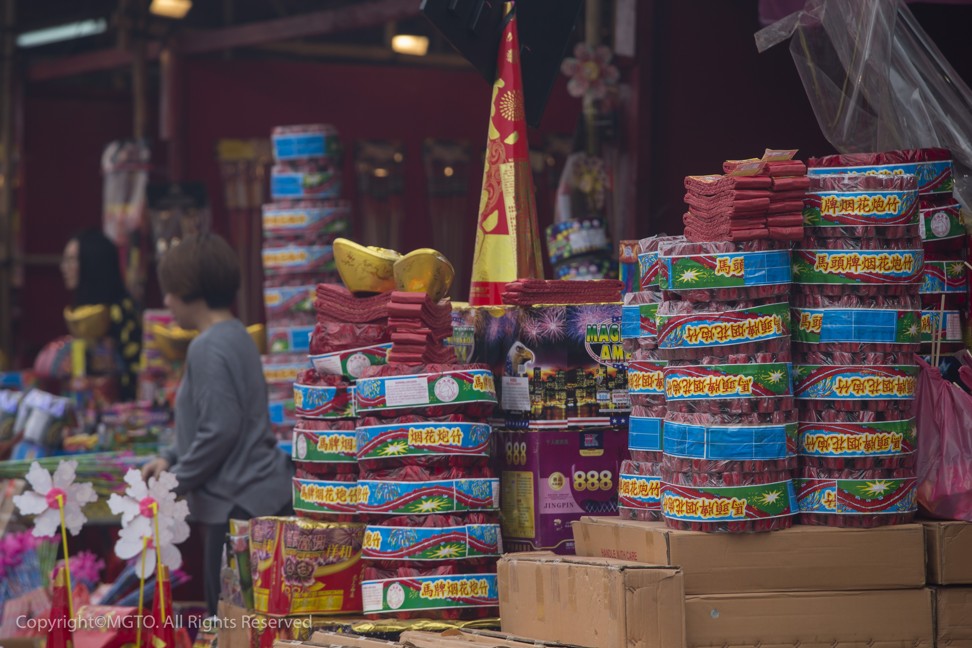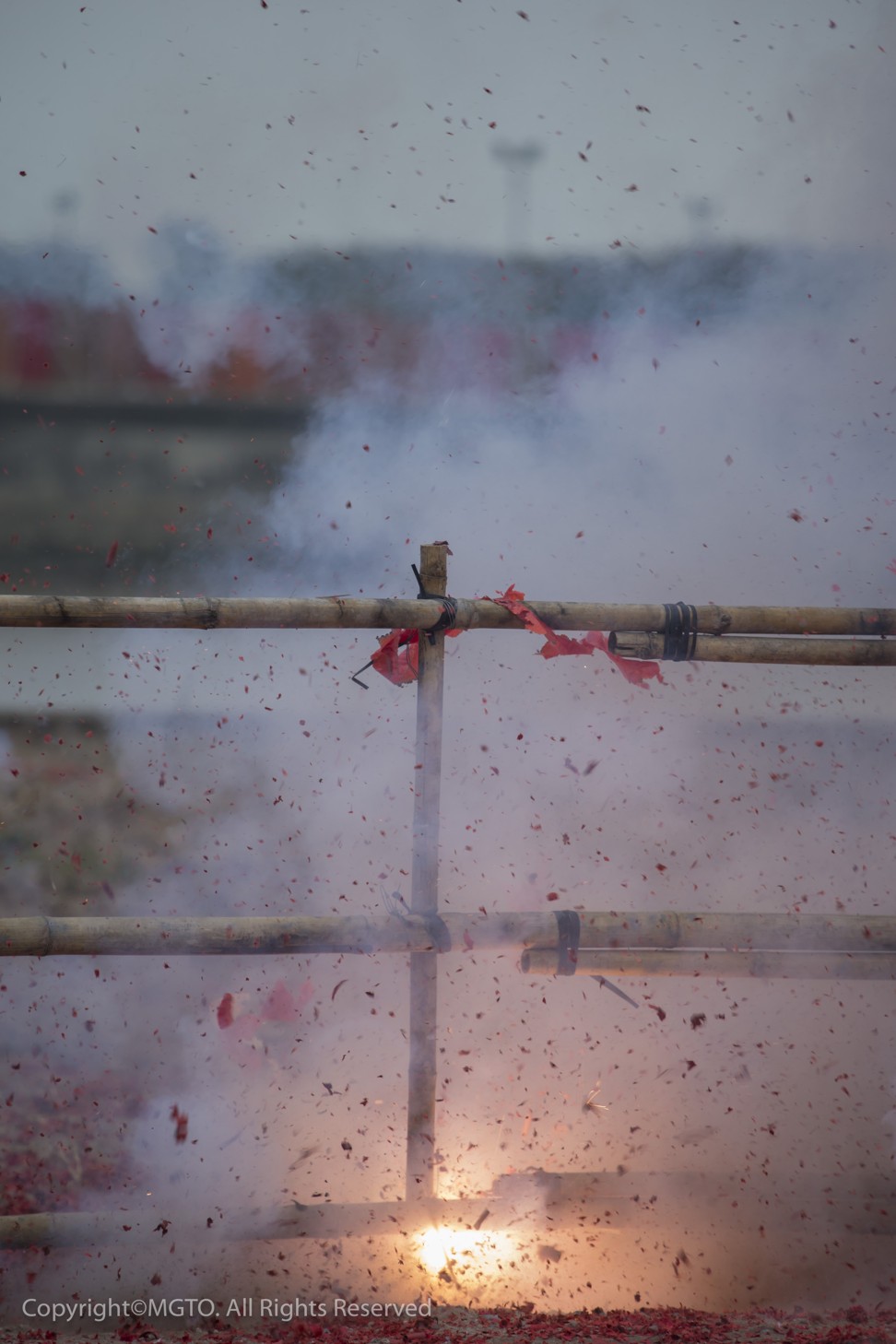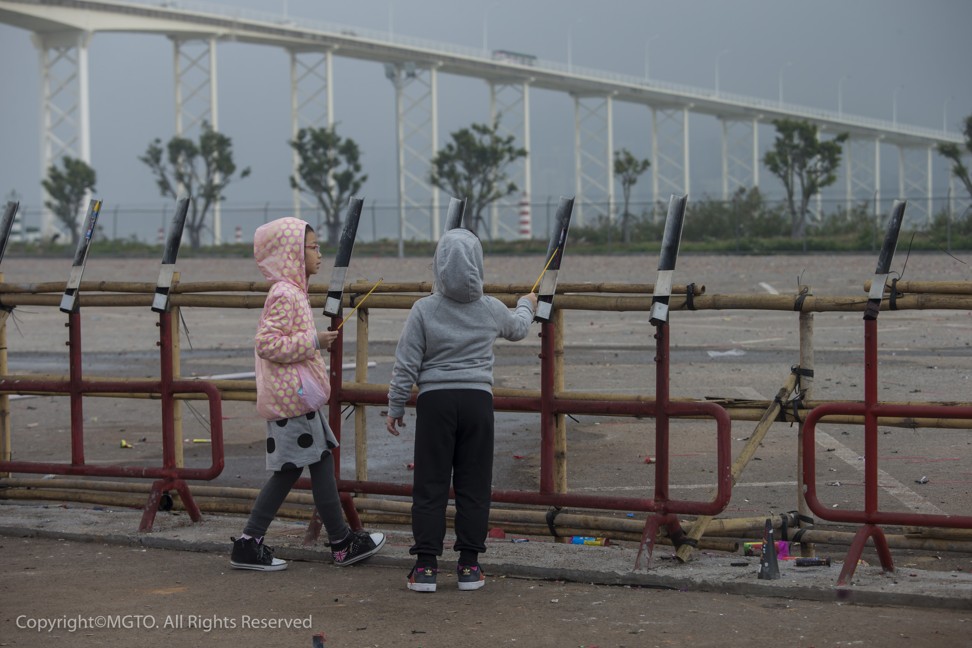 Firecrackers and fireworks 
It's a custom for Chinese people to set off firecrackers to scare off the New Year monster. However, firecrackers and fireworks have been banned in Hong Kong since 1967, except at government-organised events. If you want to experience the thrills and festive atmosphere of setting off firecrackers and fireworks, Macau is one of the closest destinations to do so.
From February 15 to 20, the public are allowed to set off firecrackers and fireworks at two designated locations – the reclaimed land on Avenida Dr Sun Yat-sen, which is near Macau Tower, and the waterfront at Estrada almirante Marques Esparteiro in Taipa. Both areas open from noon, February 15 to 1am, February 16; and from 10am to midnight on February 16 to 20.
Temple visit
On the first day of the Lunar New Year, many people go to temples to pray for good luck. A-Ma Temple, located in São Lourenço, halfway up the western slope of Barra Hill, is the most popular temple in Macau.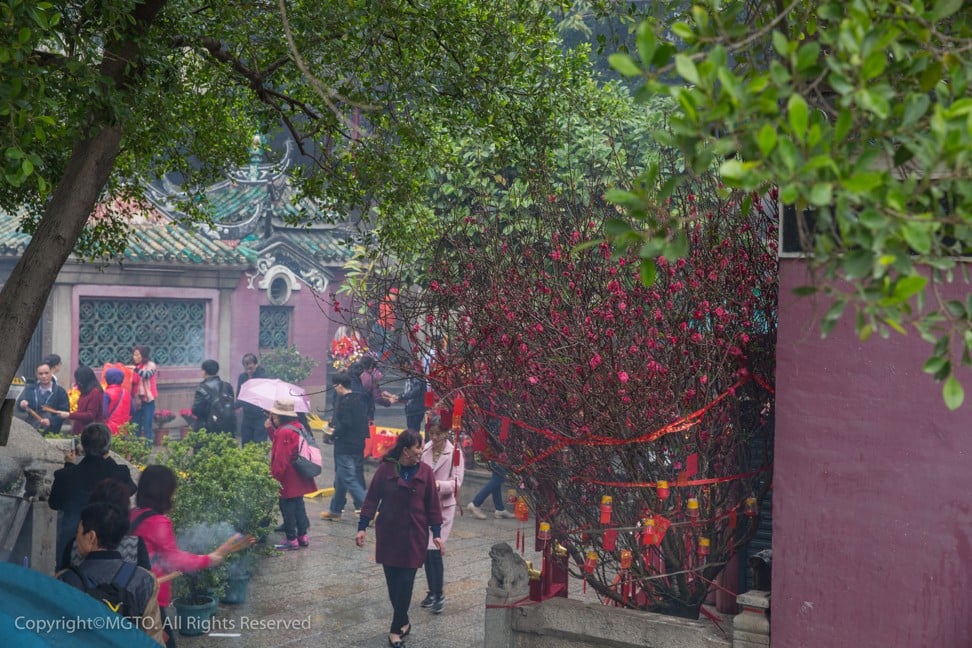 Built in 1488 to pay homage to the Chinese Sea Goddess Mazu, the temple, a Unesco World Heritage Site, consists of the Gate Pavilion, the Memorial Arch, the Prayer Hall, the Hall of Benevolence, the Hall of Guanyin and a Buddhist pavilion. It is believed that the name of the city was derived from the temple's name.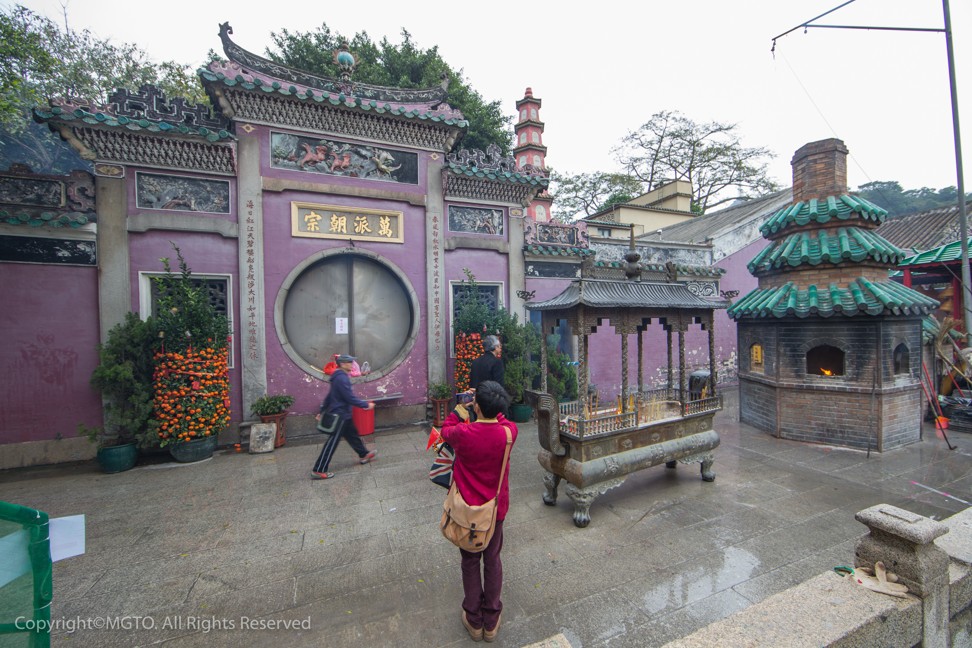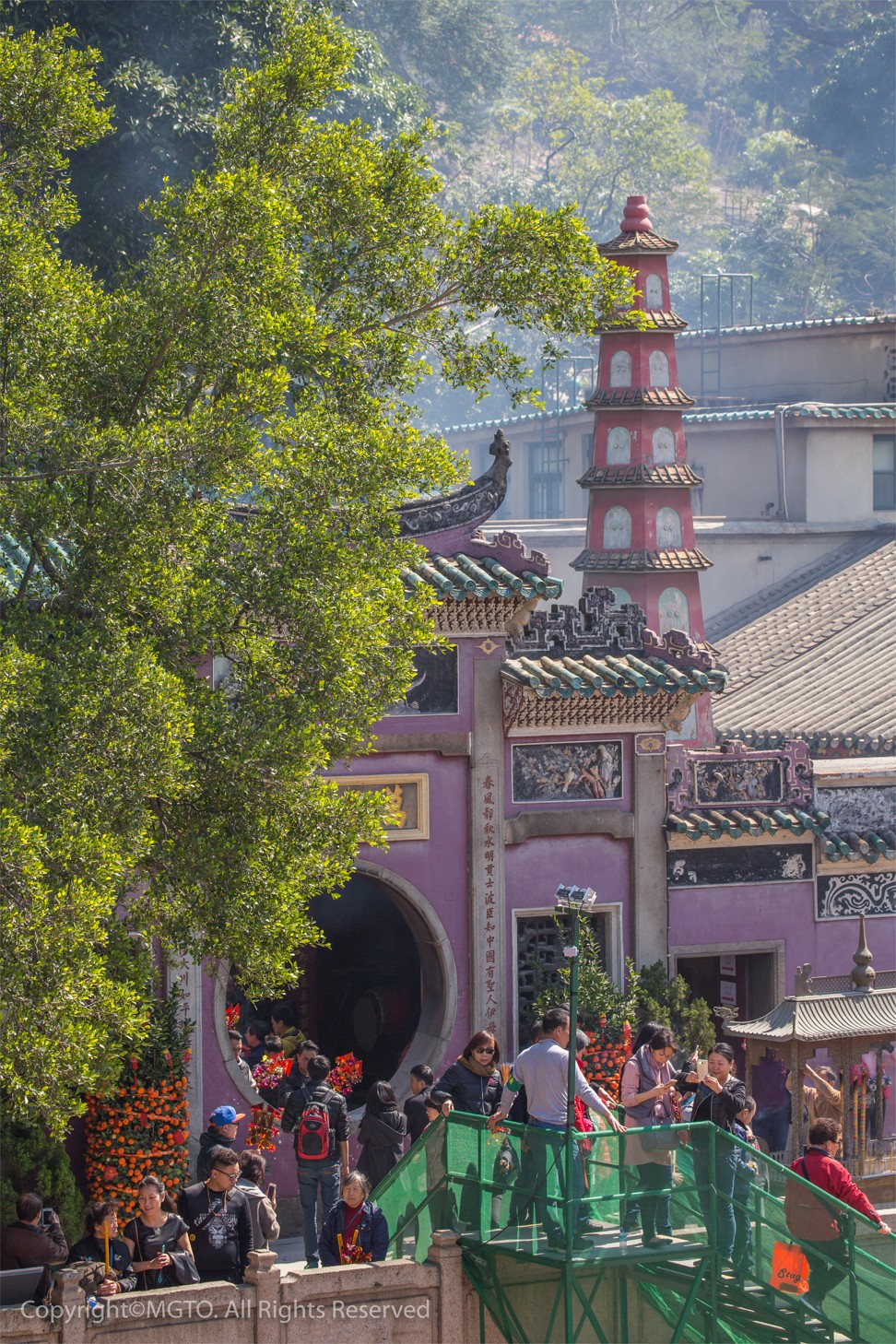 Every year, people flock to the temple to offer incense to the goddess. The temple will be open around the clock on Lunar New Year's Eve and on the first day of the Lunar New Year. 
Kun Iam Tong, nestled in Avenida do Coronel Mesquita, is another big temple. The temple, dedicated to the Goddess of Mercy, was founded in the 13th century. It is one of the oldest temples in the city. With open courtyards and three main pavilions dedicated to the Precious Buddhas, The Buddha of Longevity and Kun Iam, the temple also features terraced gardens with four ancient banyan trees and an ornate pavilion.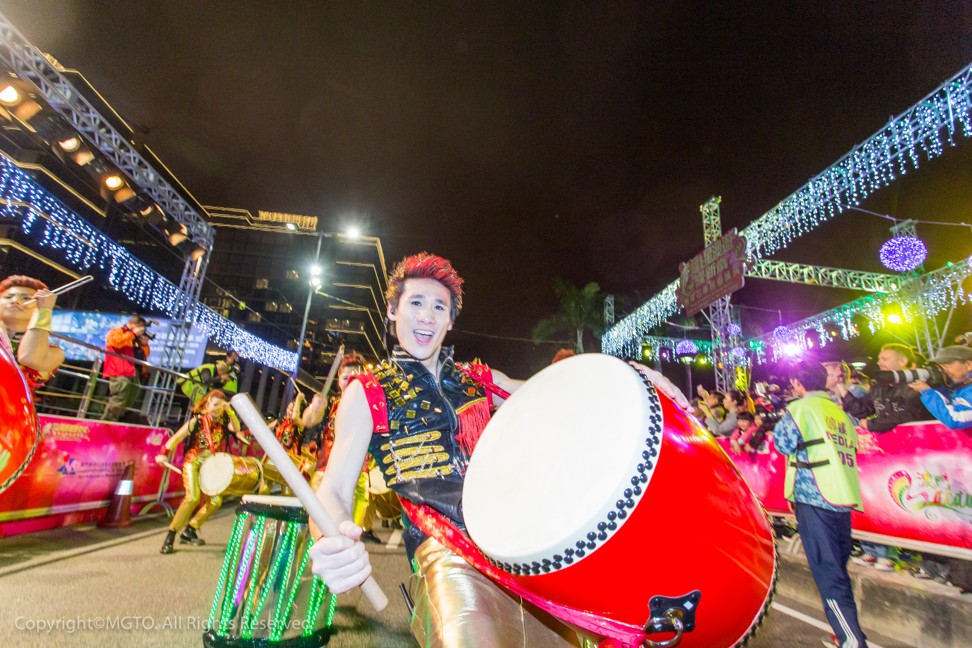 Celebration parade for the Year of the Dog 
On February 18 and 24, the city will host massive parades to celebrate the New Year. The parade on February 18, which kicks off at Sai Van Lake Square, features an opening performance headlined by Hong Kong hip-hop duo FAMA and Canto-pop singers Jason Chan and Mag Lam. There will be 15 floats, more than 1,000 local and overseas performances, and a fireworks display. The parade will march along Avenida Dr Sun Yat-sen and end outside Macao Science Museum.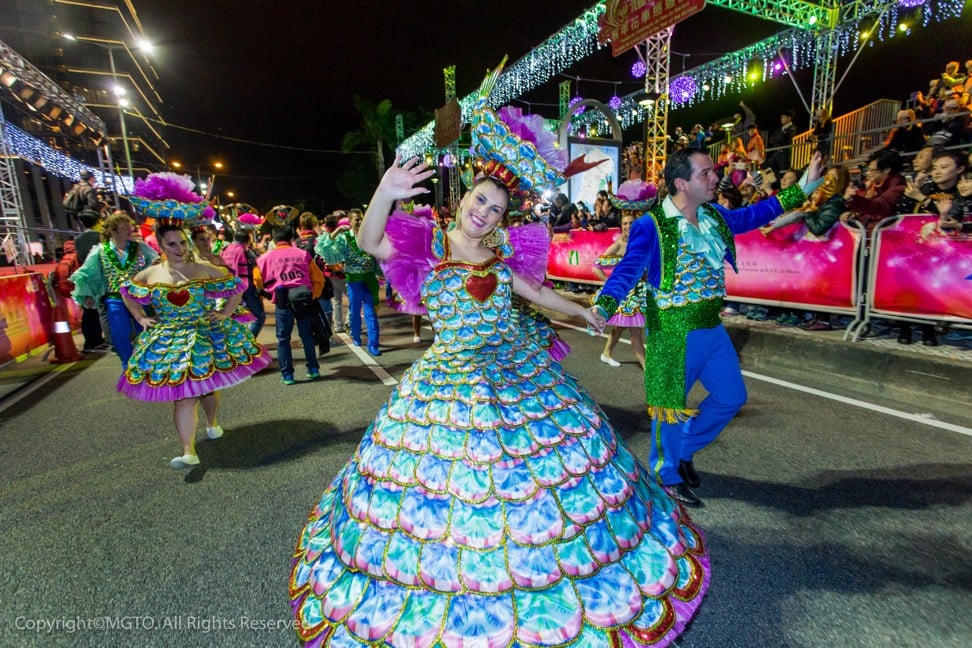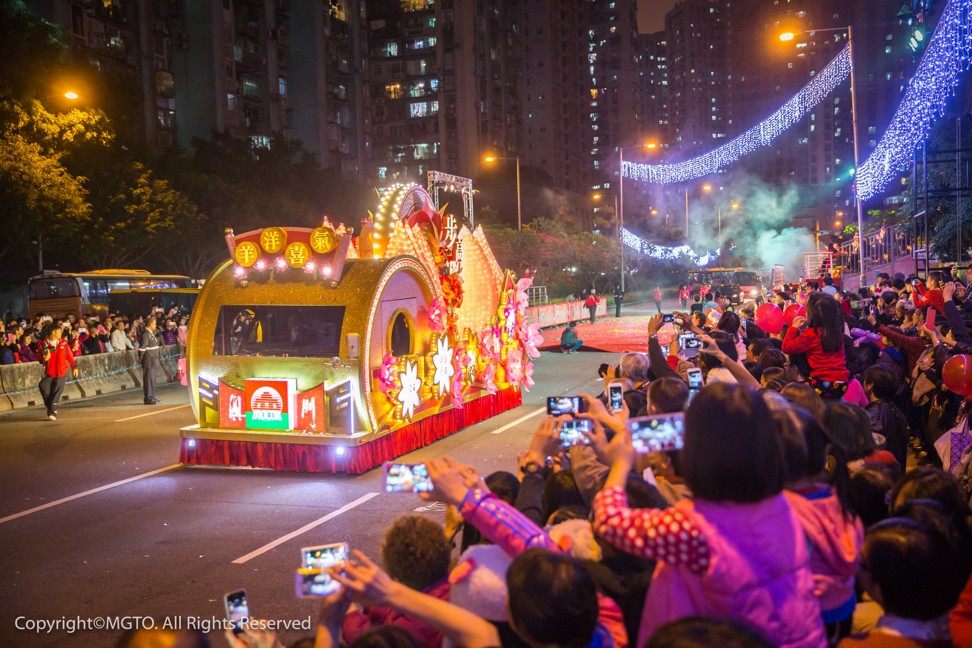 The parade on February 24 will start at Rua Norte do Patane and end at Iao Hon Market Garden where local singers and groups will perform.
Savour the best CNY menus 
Don't forget to treat yourself to sumptuous traditional Lunar New Year delicacies at some of the best Chinese restaurants in the city.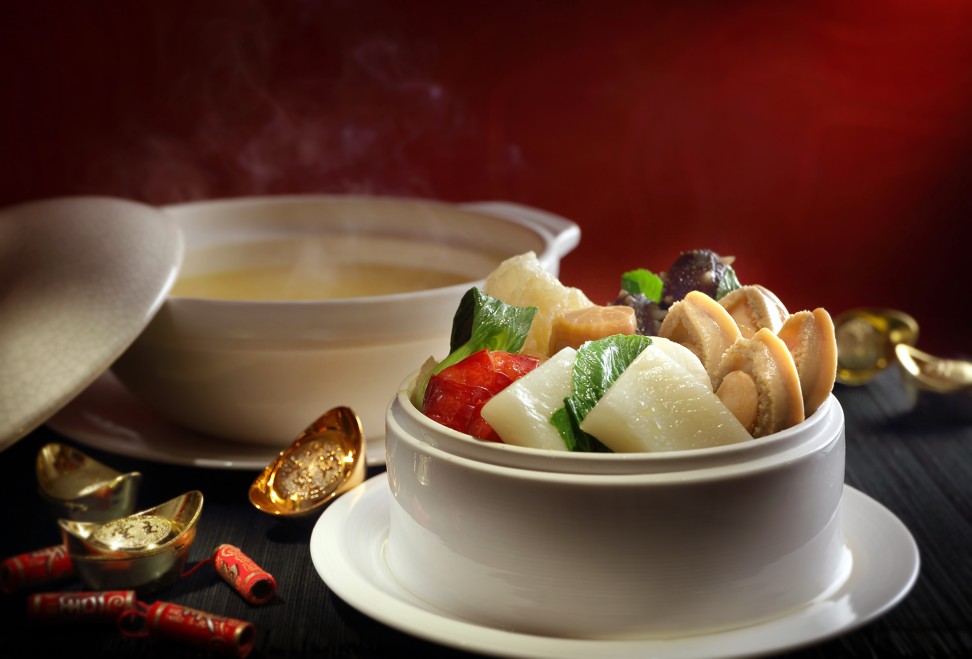 Being in southern China, most of us have traditional Cantonese dishes such as dried oysters with hair moss. Two Michelin-starred Golden Flower at Wynn Macau, famous for its Tan cuisine, will offer northern New Year dishes such as "Prosperous Family", prepared with the restaurant's signature supreme chicken broth with abalone, fish maw, sea cucumber and house-made fish balls, as well as stewed pork knuckles in spicy sauce and Beijing-style deep-fried glutinous rice cake.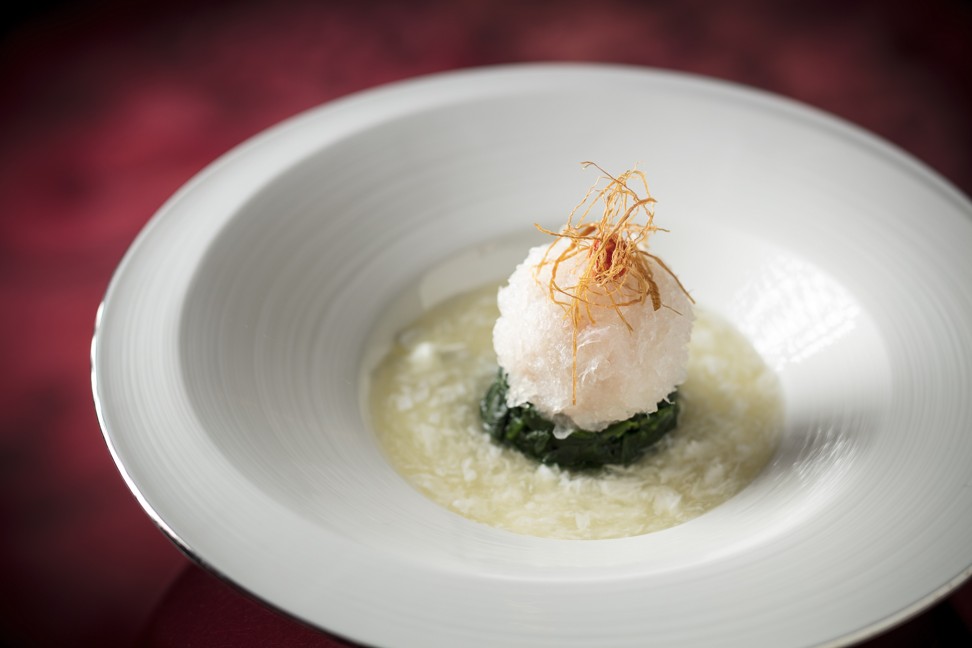 Lai Heen at the Ritz-Carlton Macau, another Michelin-starred restaurant, will launch special Chinese New Year lunch menus featuring modern Cantonese dishes such as double-boiled chicken broth with abalone, coconut and papaya, and sautéed lobster fillet topped with superior bird's nest. Yet another two Michelin-starred restaurant, Jade Dragon at City of Dreams, will be serving lucky dim sum and specialities such as pan-fried red date and coconut Chinese pudding, and deep-fried fish dumpling with hair moss wrapped in bean curd sheet.
Want more stories like this? Sign up  here.  Follow STYLE on  Facebook,  Instagram and  Twitter

We tell you exciting ways to usher in the Lunar New Year