Gaggan Anand is known for his international cuisine, and also for being down to earth. But then the Kolkata-born 39-year-old is justifiably proud of the "Poor child of India" roots that drove him to become the top chef in Asia.
Singaporean diners warmed to Anand's informality in March 2015, when the experimental "progressive" chef arrived in a T-shirt and a pair of shorts to the keenly awaited Tiger's Milk Gang ceviche event at Ola Cocina Del Mar, an equally unpretentious Spanish eatery in Marina Bay Financial Centre.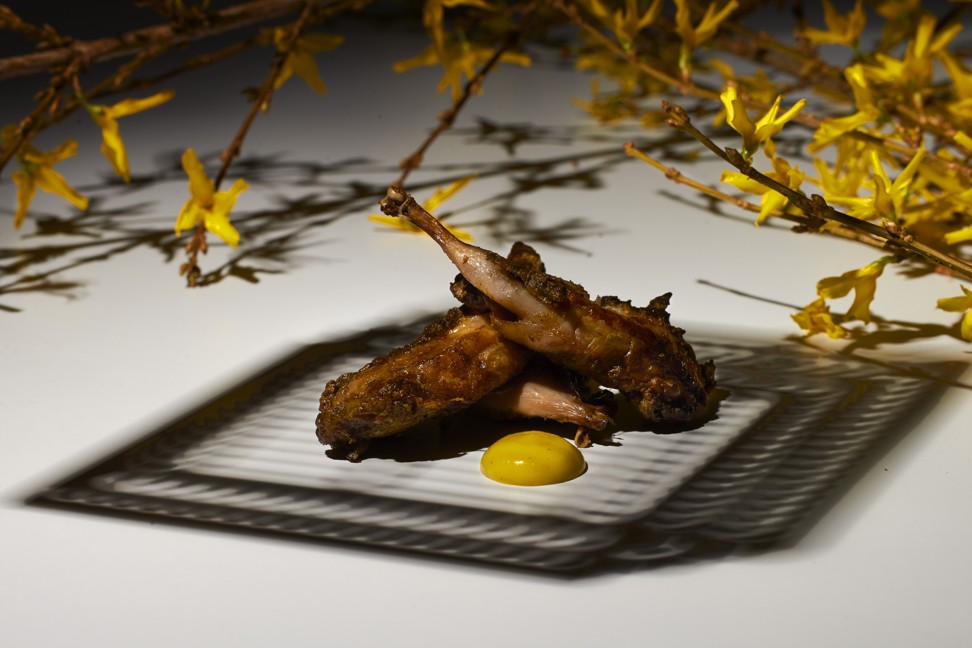 Hosted by the restaurant's Peruvian owner Daniel Chavez, the event featured four of Peru's international top chefs, Virgilio Martinez, Gastón Acurio, Rafael Piqueras and Mitsuharu Tsumura. Since that day, Anand has felt confident and comfortable in his own skin and has risen to the peak of international cuisine. He is acutely aware of what he wants.
Top 10 foodie spots revealed – and the winner is surprising
A day after that memorable event, Anand's namesake restaurant in Bangkok, Gaggan, was named Number 1 at Asia's 50 Best Restaurants awards. It continued to hold the top spot on the Asian food list in 2016 and 2017.
"I feel emphatically emotional and excited," says Anand, who grew up in a humble family of great cooks in his birthplace. "Despite poverty and other struggles in life, I'm lucky I am still cooking now."
Anand might owe his Bangkok success to luck, but his restaurant's consistently high ratings are a remarkable achievement for an Indian chef in the capital of Thai cuisine. Anand's dishes aren't exactly Indian, either, as they often feature Japanese inspirations, served carte blanche via a tasting menu. He first visited Japan in 2013 and soon became drawn to its culinary influences.
"After the third visit, I started weaving Japanese influences into my cuisine," says Anand, who has now flown to Japan 71 times. "I admire the Japanese Zen art of cooking and how the cuisine is so simple and minimalist yet delicious."
Anand is also an avid Instagram user, and was delighted with how diners used emojis to describe his food on social media. So last August he introduced an emoji menu, which now has more than 20 courses and ranges from straightforward and molecular Indian fare to Japanese-accented courses with Indian inspirations, and vice versa.
From bak kwa to biryani: here are the 5 best private kitchens in Singapore to visit right now
The menu includes Anand's "all-time favourite" creation, a yogurt "explosion".
This consists of a quail's egg-like yogurt sphere that explodes in the palate with a seasonally changing flavour such as the current masala lassi. A diners' favourite, this seemingly Indian-influenced fusion serving has remained a fixture in Anand's repertoire of snacks since the restaurant's inception. Visitors also ask for the crab curry plate served with basmati rice, which he served when he celebrated his Best Restaurant title retention in 2016.
The idea that a spoon of yogurt sphere could bring you to India and not be 100 per cent Indian in appearance marked the birth of Gaggan.
Meanwhile, Anand's pork vindaloo combines the chef's Indian take on Japanese tonkatsu (deep-fried pork cutlet) with an embedded vindaloo curry. His menu also invites his diners to eat a sea urchin and mango cone like an ice cream. Japanese culinary influences are also more pronounced in one of his more recent creations, a tomato and beetroot matcha served with a chilled tomato and grape salad.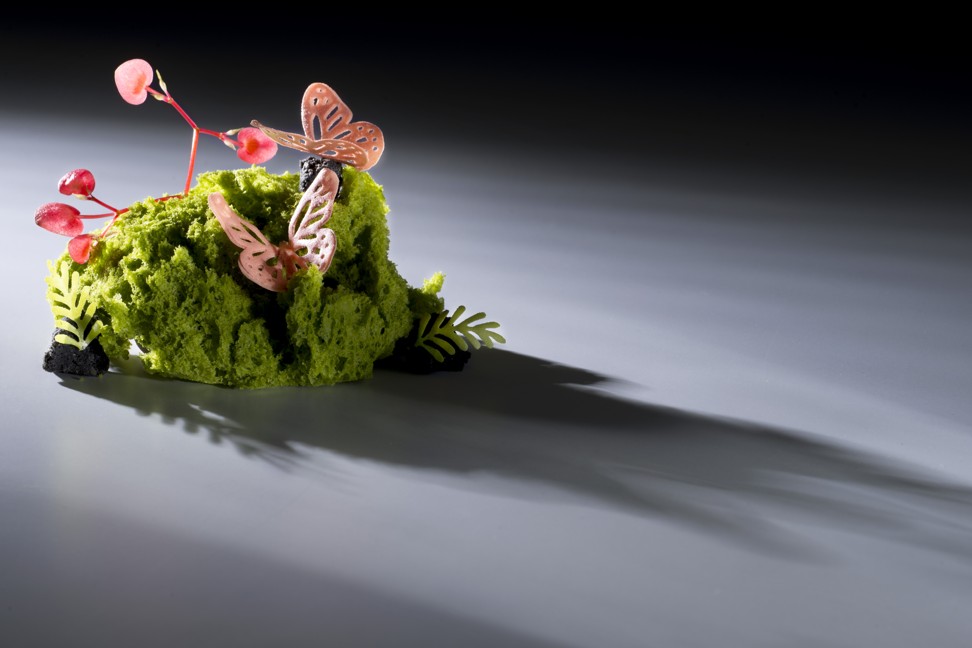 Anand also has plans for WET, a natural wine bar with fried chicken, and Mihara Tofuten, a tofu omakase restaurant that he expects to open with Takeshi Fukuyama of La Maison de la Nature Goh and Mihara Tofu from Fukuoka.
Hong Kong's 10 best new restaurants of 2017
Many food fans might be surprised by the speed of his meteoric rise through international cuisine. Such details are depicted in a half-hour documentary in Netflix's second season of popular Chef's Table TV series. At one stage in his career, Anand might have thought working for Taj Hotels would be the peak of his career. However, he also started a flourishing catering business in 2001, only to close it six years later. In 2007, he bought a one way-ticket to Bangkok for a fresh start at an Indian restaurant.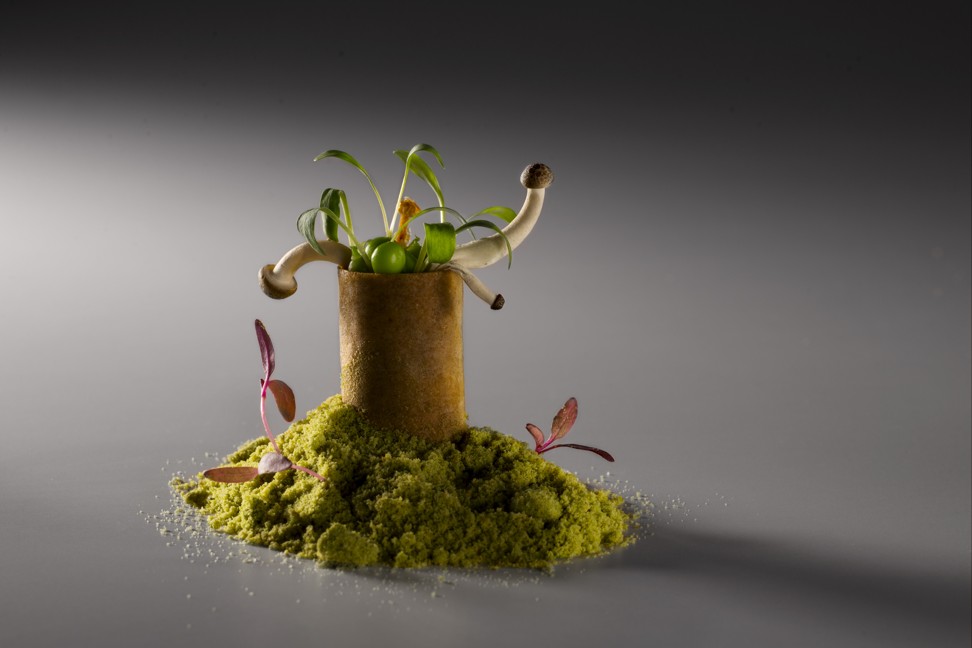 Now Anand is on the brink of further change. Foodies were shocked two years ago when he announced he would close his eponymous Bangkok restaurant in 2020, and open a 12-seat restaurant in Fukuoka.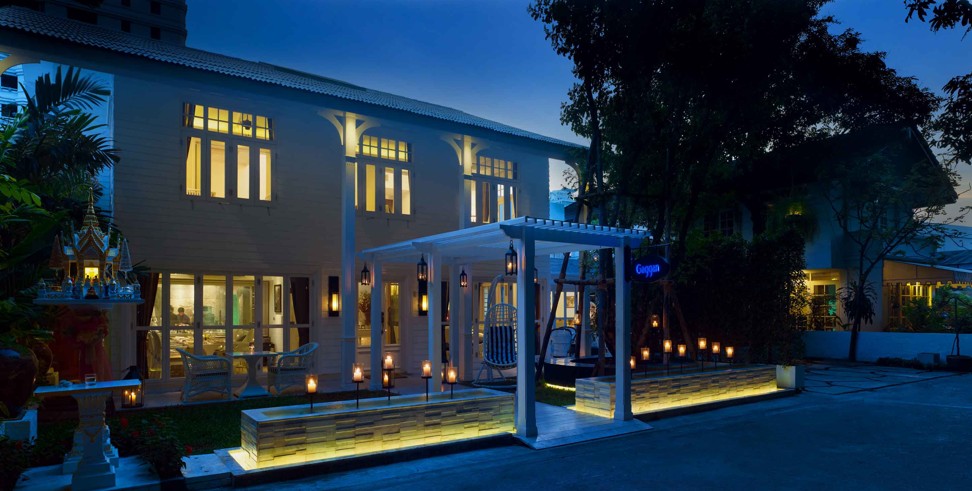 "When Gaggan closes in 2020, I will take a few months' holiday before my new venture debuts in Fukuoka," Anand says. Until then, he says he intends to "push the boundary of my cuisine so that I can take my cuisine and team to the top".
At this juncture, Anand is quick to clarify that, when he says "top", he is not referring to any awards or rankings that are outside his control.
"Awards will come and go, but my personal goals will go on," he says.
Gaggan Anand in a snapshot:
OCCUPATION: Chef/Restaurant owner
Gaggan, Bangkok's rise to fame
2018
No. 1 on Asia's 50 Best Restaurants
2017
No. 1 on Asia's 50 Best Restaurants
2016
No. 1 on Asia's 50 Best Restaurants
2015
No. 1 on Asia's 50 Best Restaurants
2014
No. 3 on Asia's 50 Best Restaurants
2013
No. 10 on inaugural Asia's 50 Best Restaurants
Want more stories like this? Sign up here. Follow STYLE on Facebook, Instagram and Twitter