The first time German chef Daniel Maestling cooked with seaweed was when he went on a trip to Europe's seaweed growing region in Spain's Galicia in the Iberian Peninsula, a couple of years ago. There, at the family owned PORTO-MUIÑOS farm, one of the few in the Galicia region that produces seaweed for the European market, he saw first-hand the cultivation and processing of seaweed. "I had the opportunity to cook with seaweed in their test kitchen and we produced dishes like kelp-flavoured mayo and kombu with seared fish," he recalls.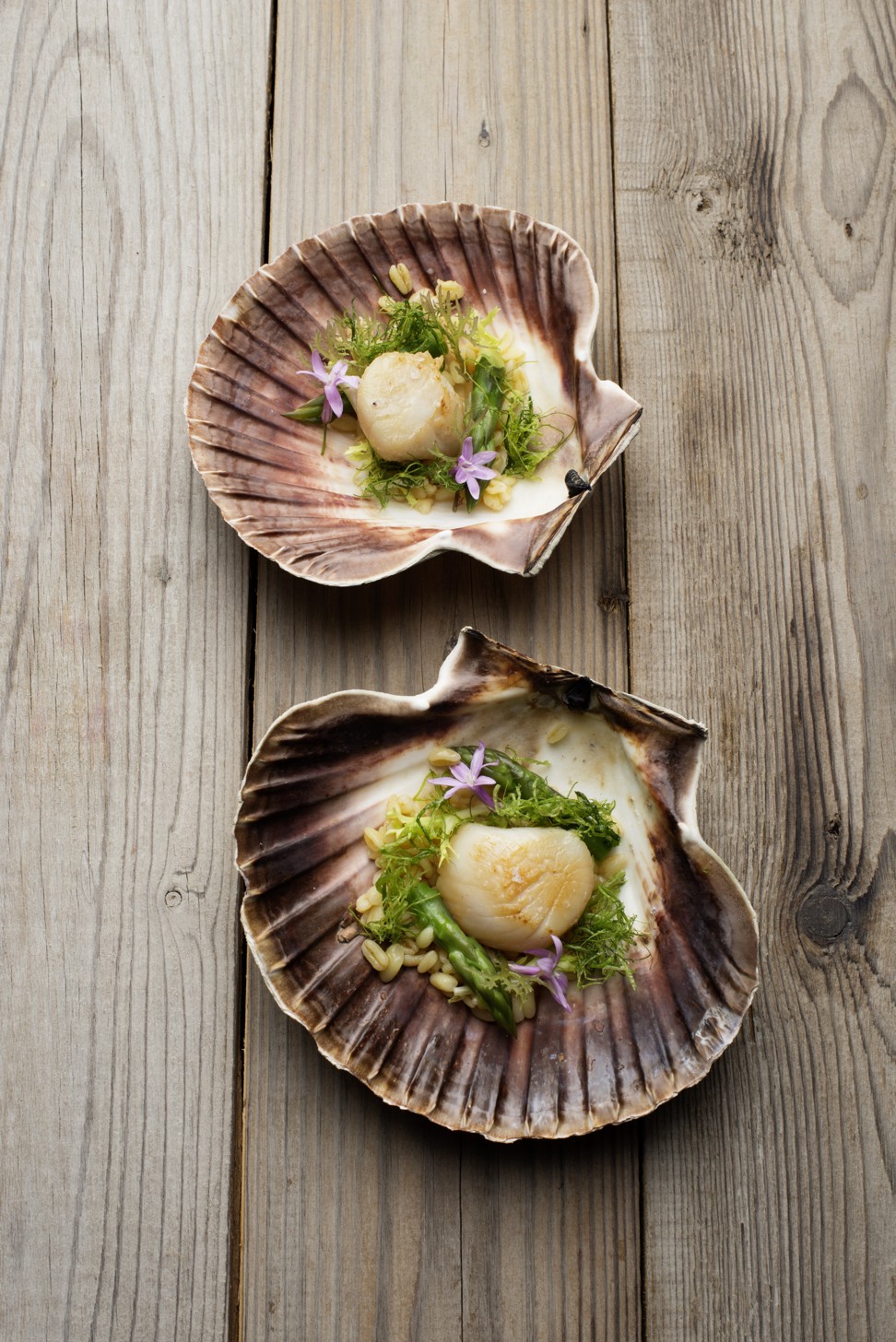 Top 10 foodie spots revealed – and the winner is surprising
So intrigued was he by the umami flavour of seaweed and the depth it added to conventional dishes, Maestling decided to introduce it at his restaurant in southwestern Germany. Surrounded by pine forests that get snowed in during winter, restaurant Züfle in the village of Sulz, on the banks of river Neckar, where he is the head chef, doesn't strike one as a place with room for experimentation. It serves Swabian cuisine, typical to the region, using locally sourced ingredients and its menu is populated with dishes like Hirschedelragout – Venison Ragout and Zwiebelrostbraten – roast beef with onions, the usual fare.
Maestling found a way. He redeveloped traditional recipes so that he can add a dash of seaweed flavour. His complimentary bread basket comes with herb butter, infused with caramelised sugar, but the butter cubes are laid out on a canvas of dark green microalgae. He serves roasted brown trout on a bed of kombu-infused lentils, accompanied by a coffee brown reduction sauce made from vinegar, wine and kombu.
For his twist on the classic Swabian noodles linsen-mit-spätzle, which are traditionally cooked with bacon, Maestling uses kombu. "When you cook kombu, it tastes like bacon and I use it as a bacon replacement in the curried lentils," he says.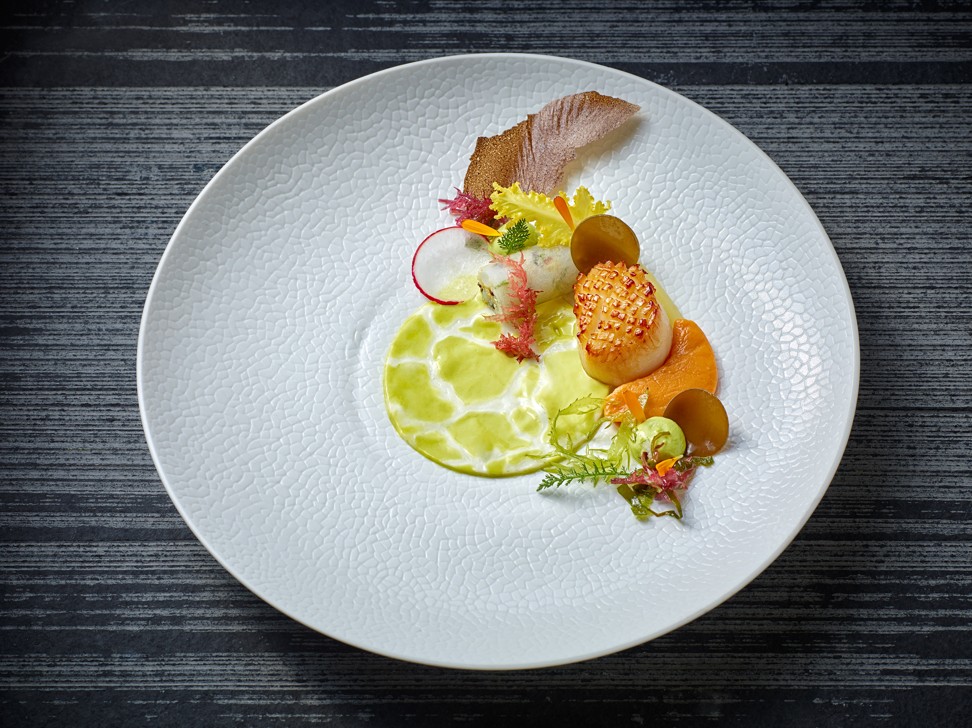 Seaweed has grown in popularity in Europe and Germany in particular. In the past year, at least five cookbooks have been published in Germany with an aim to give Germans with an adventurous palette advice on how to cook with these sea vegetables that are far removed from their traditional cuisine. Two of them, Algen und Küstengemüse (Algae and sea vegetables) by Otto Koch and Michael Schubaur and Algen: Das gesunde Gemüse aus dem Meer (Algae, the healthy vegetables from the sea) by Kirstin Knufmann and Jörg Ullmann, have won the country's top awards.
5 ways to go vegan this Veganuary
Thanks to its new-found popularity, seaweed is finding a new muse among German chefs like Maestling in top restaurants who are tinkering with their menu by including seaweed in different forms. They are using brown wakame as a vegetable substitute and kombu as a condiment in sauces. They are pairing hijiki – that tastes refreshingly of salty ocean with light anise flavours – with rice and pasta. For wholesome smoothies, they turn to Chlorella and Spirulina powders.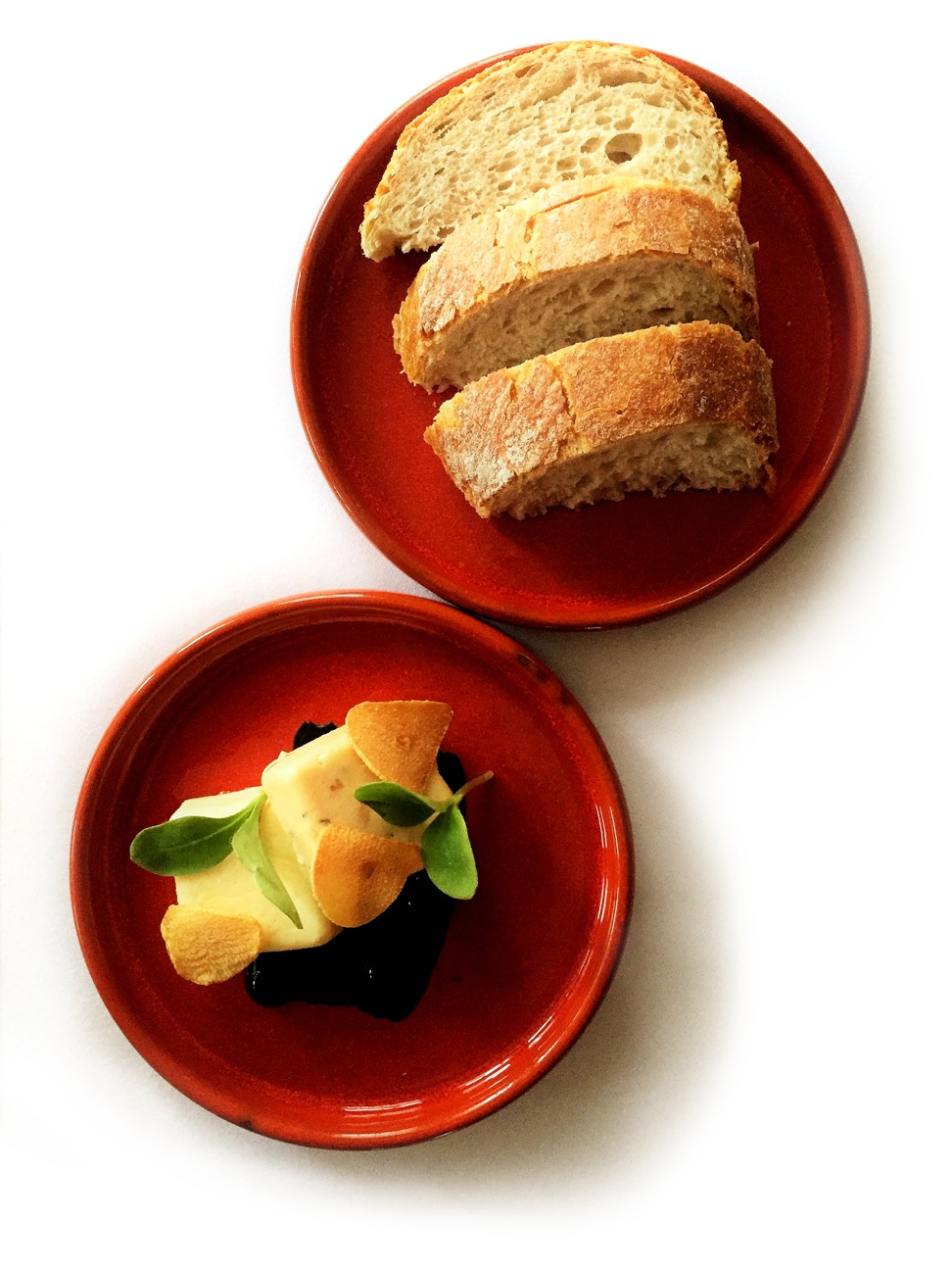 Notable German chefs embracing seaweed flavours include the two-star chef Tim Raue who has always used them in his self-titled Berlin restaurant that serves Asian-inspired cuisine. Thanks to its proximity to the North Sea, the only seaweed producing region in Germany, Johannes King from the Michelin two-star Söl'ring Hof in Sylt near Hamburg, uses it in his menu.
I already saw this trend some years ago when the influence of the Asian / Japanese cuisine became more important for our creative approach on new dishes
Tohru Nakamura, the chef at the Werneckhof in Munich, is heavily influenced by Asia and features seaweed predominantly in his food and calls kombu "catalyst of taste". Nakamura says he saw the trend coming. "Recently published books show that the use of seaweed is increasing. But I saw this trend some years ago when the influence of the Asian / Japanese cuisine became more important for our creative approach on new dishes," he says.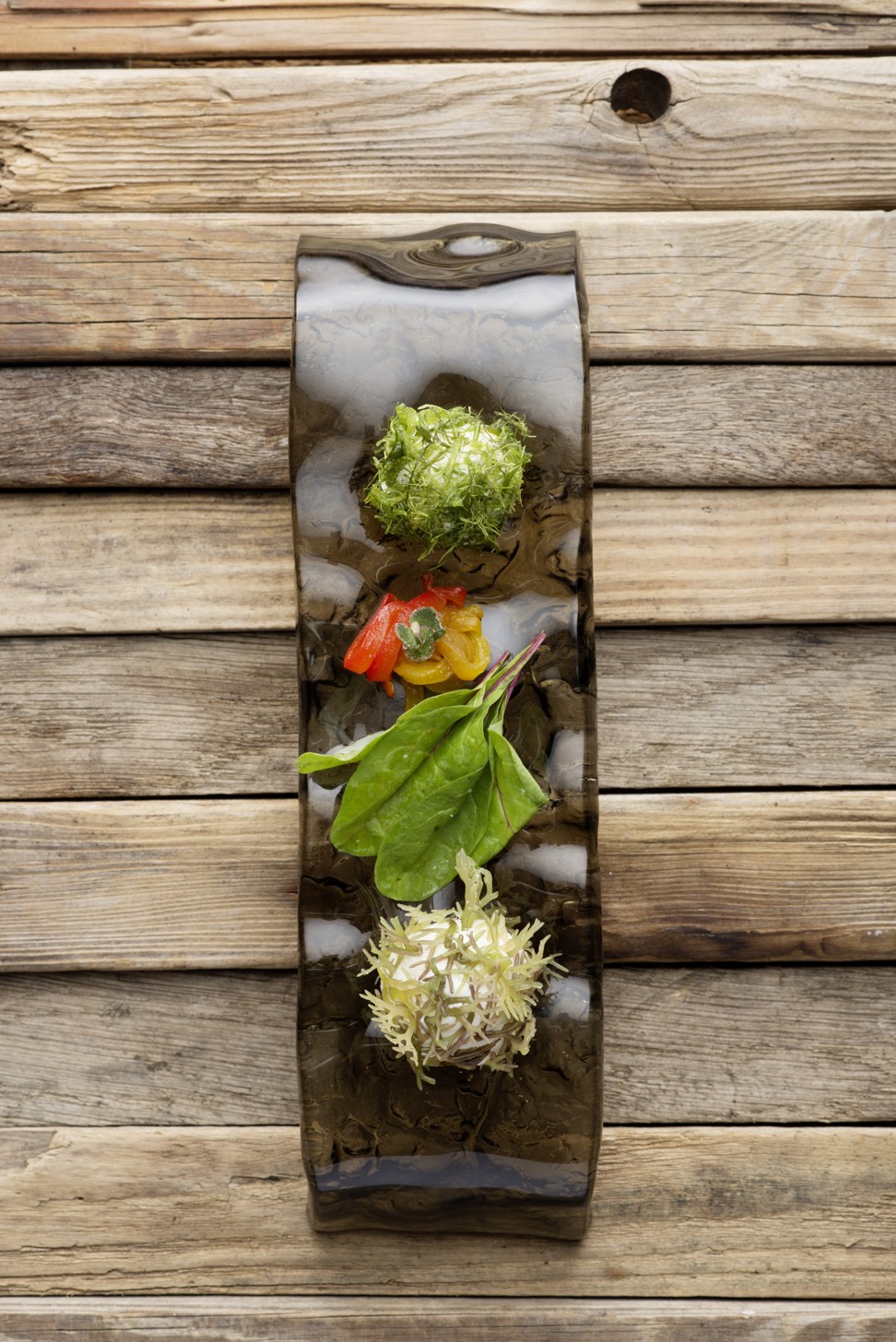 Germany is also home to one of the largest microalgae producers in Europe, a company called Roquette Klötze that produces 15 different microalgae, predominant of them chlorella, in a controlled environment. In addition to selling microalgae as raw material for the cosmetic market, Roquette Klotze's products are available in the market as dietary supplements.
Jörg Ullmann, who runs Roquette Klötze, admits there has been a sudden interest in seaweed in Germany. "The glutamic acid in them is responsible for the umami taste in Asian cuisines for as long as we know," he says. "German chefs can experiment in creative ways with the use of seaweed."
How Gaggan Anand rose from a 'poor child of India' to become a world-famous chef
Perhaps another reason seaweed is catching on is environmental consciousness. "The question of food security is back on the table. We are increasingly asking what's going to be the food of the future?" Ullman adds. "Human population is rising while cultivable land is shrinking. We have less and less land available to produce food and the question is how we want to feed food."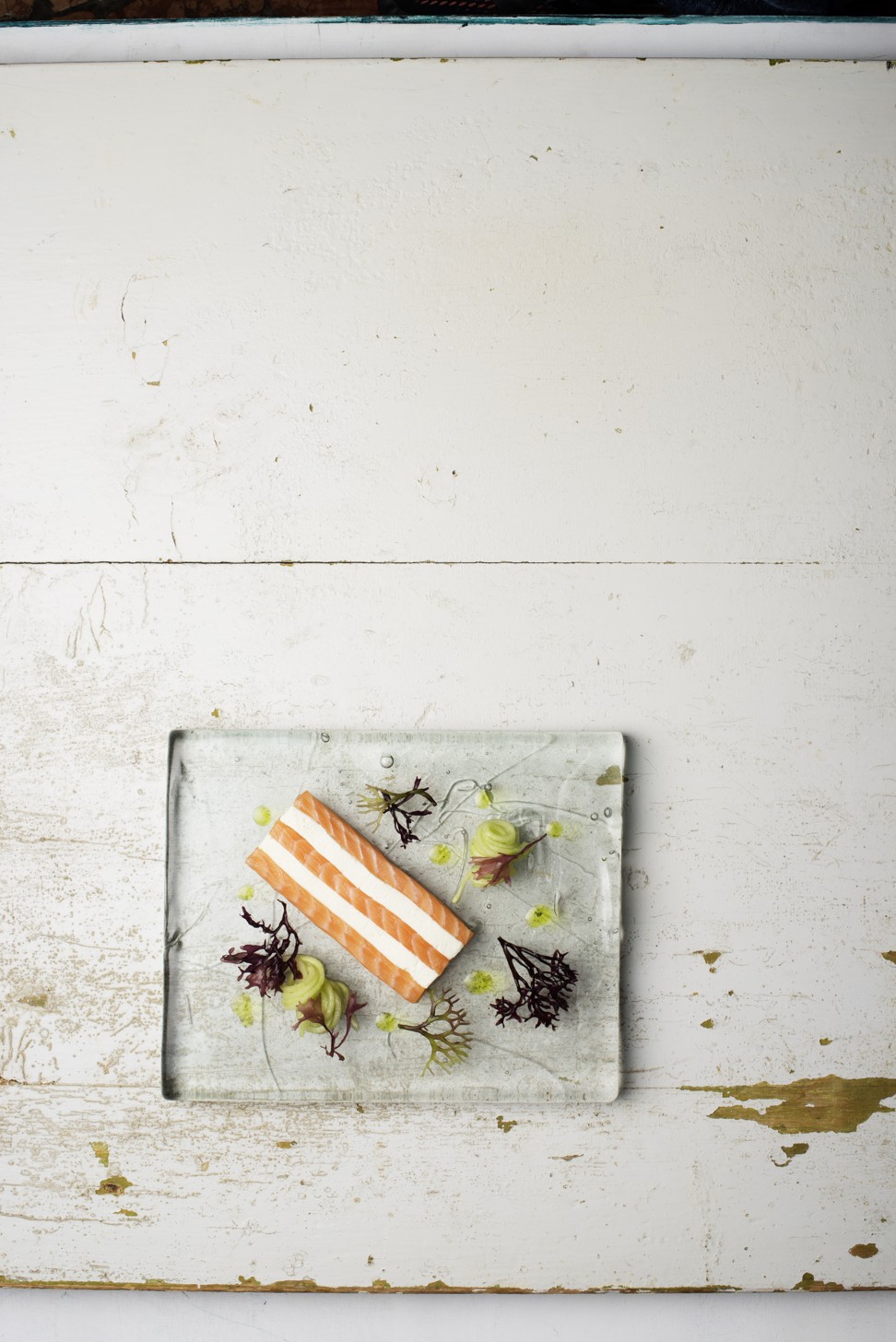 Maestling agrees: "There is too much meat on our plates now – which is why I'm constantly looking for new ideas to introduce new flavours in my dishes, so people don't miss too much meat."
Asian techniques are becoming a part of the tool kits of European chefs.
Mile-high gourmet: Etihad and other airlines that are stepping up their in-flight meal game
Berlin-based food critic Jorn Kabisch believes European chefs are increasingly enamoured by Asian flavours. "Asian cuisine and techniques are becoming a real part of the tool kits of European chefs," he observes. "They're experimenting with Ikejime – the Japanese fish slaughtering method – just as they have discovered the Peruvian Nikkei-kitchen and bowl-meals, especially poke from Hawaii. Asian cuisine isn't a closed shop, so they take the best out of it."
The website of the Stuttgart-based company Creative Cuisine that imports seaweed from Spain and sells it to high-end restaurants across Germany is filled with recipe ideas. Thanks to the seaweed growing regions of Spain and France, chefs in Europe don't even have to wait for their next shipment from Hong Kong to replenish their fresh seaweed supply.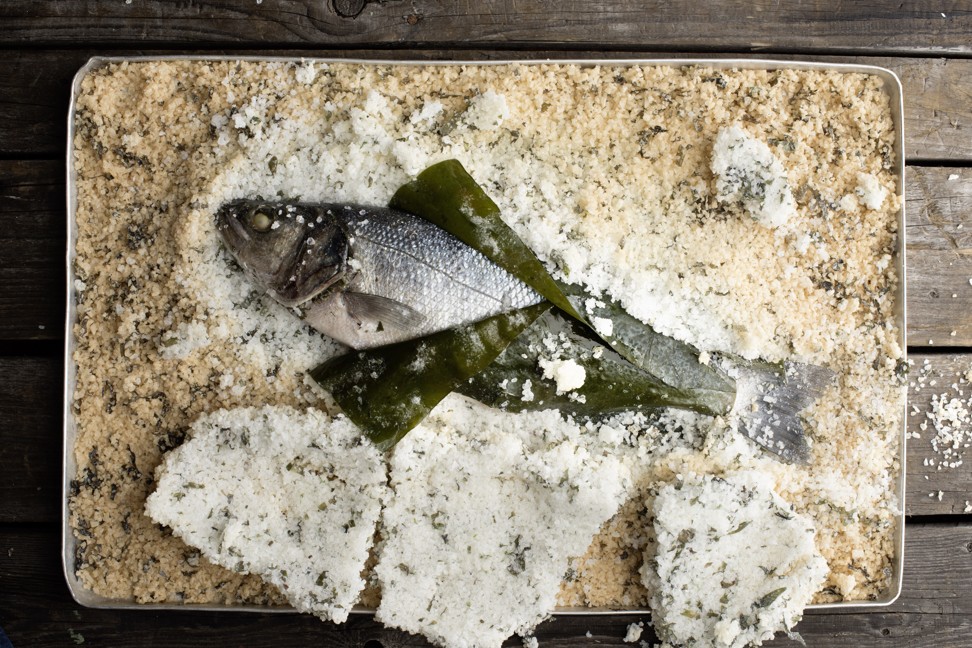 "Since Germany has access to all regions in Europe, we can get fresh seaweed from the Spanish or French coast," Nakamura says.
From flavouring the unicorn latte in Starbucks to replacing bacon in recipes, seaweed has come a long way. As curiosity about new techniques and a willingness to experiment grows, more chefs are fond of seaweed.
Hong Kong's 10 best new restaurants of 2017
"Western chefs are noticing that their Asian colleagues are also experimenting with new techniques, especially from the molecular kitchen and modernising the traditional wok-and-cleaver-kitchen. In South Korea there are very young chefs heading a movement called "nouvelle Korean kitchen", inspired by Ferran Adria. So if there is seaweed in the North Sea – why not use it in the regional cuisine as well?" Kabisch asks.
Back at Züfle, while Maestling laments that his seaweed-infused dishes would be more successful in Stuttgart or Hamburg, he hasn't given up on his seaweed-inspired recipes. His rotating menu still features seaweed dishes that pass his scrutiny. "Sometimes I make a fresh seaweed salad for a starter or fry it for seaweed chips. I also make seaweed rice crackers, for which I cook basmati rice thoroughly like pate and mix seaweed before frying it."
Maestling is right about seaweed-infused recipes finding favour in cities. His peers in major German cities are besotted by the umami whiff of seaweed and increasingly eager to fuse it with their dishes.
Want more stories like this? Sign up here. Follow STYLE on Facebook, Instagram and Twitter