Spring is here and flowers are popping out of buds to greet the long-awaited warmth. With millions of cherry blossoms bursting into bloom, it is time for the annual Jinhae Cherry Blossom Festival or "Gunhangje".
The festival, one of the biggest flower events in Korea, began in Jinhae, South Gyeongsang Province, on Sunday. It will continue through April 10, covering roads and alleys surrounding a Navy base with a carpet of dazzling white cherry blossoms.
Taste of Japanese cherry blossom without leaving Hong Kong: five places serving themed menus and drinks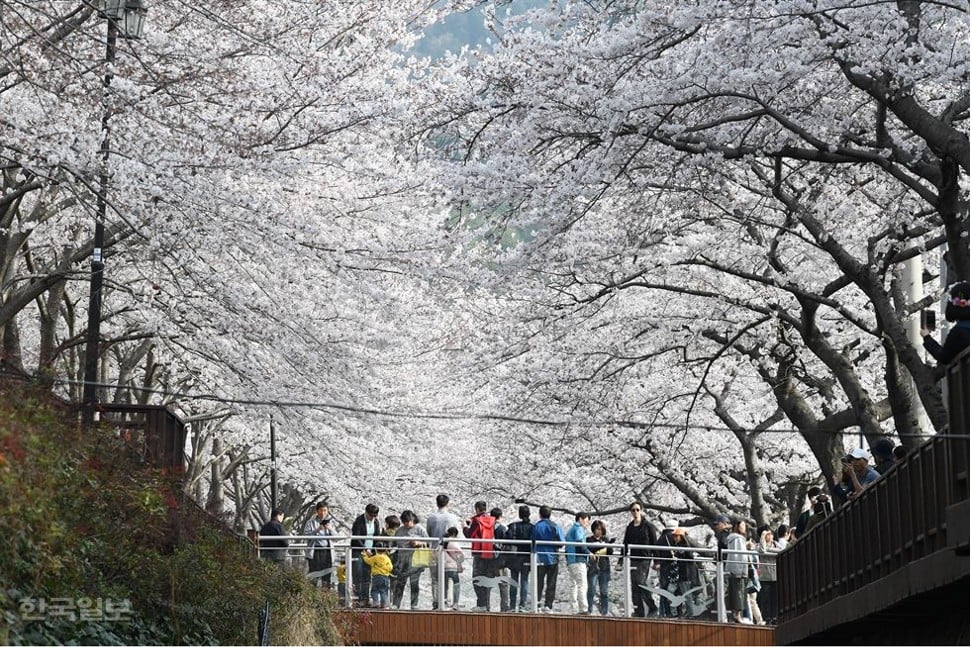 The carpet is now rolling out northward with cherry blossom trees in Seoul expected to be in full bloom this weekend.
Catch a glimpse of the festival with photos taken by Korea Times photographers. The schedules of other flower festivals are listed below.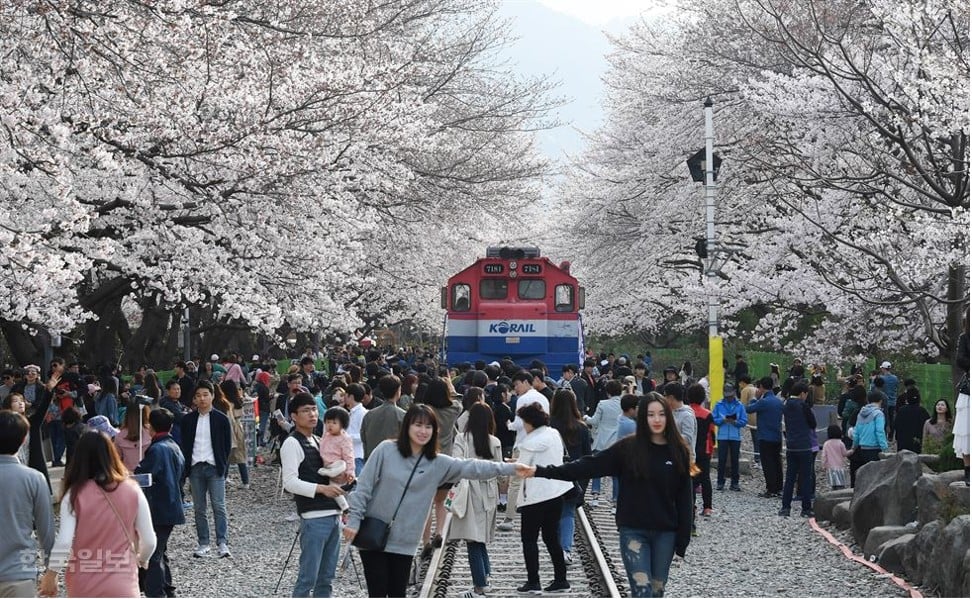 1. Yeongam Wangin Culture Festival will be held in Yeongam, South Jeolla Province, from April 5-8. Visit www.wangin.kr for more information.
2. Daegaya Festival in Goryeong, North Gyeongsang Province, will last from April 12-15. More information is available at fest.daegaya.net.
3. Shinan Tulip Festival in Shinan country, South Jeolla Provice, will be held from April 7-16. For more information, visit tour.shinan.go.kr.
4. Danjong Cultural Festival in Yeongwol-gun, Gangwon Province will last from April 27-30. Visit the English website at www.danjong.co.kr.
5 most peaceful spots in Kyoto to see Japanese cherry tree blossoms in 2018
The Jinhae Cherry Blossom Festival draws more than 2 million tourists annually.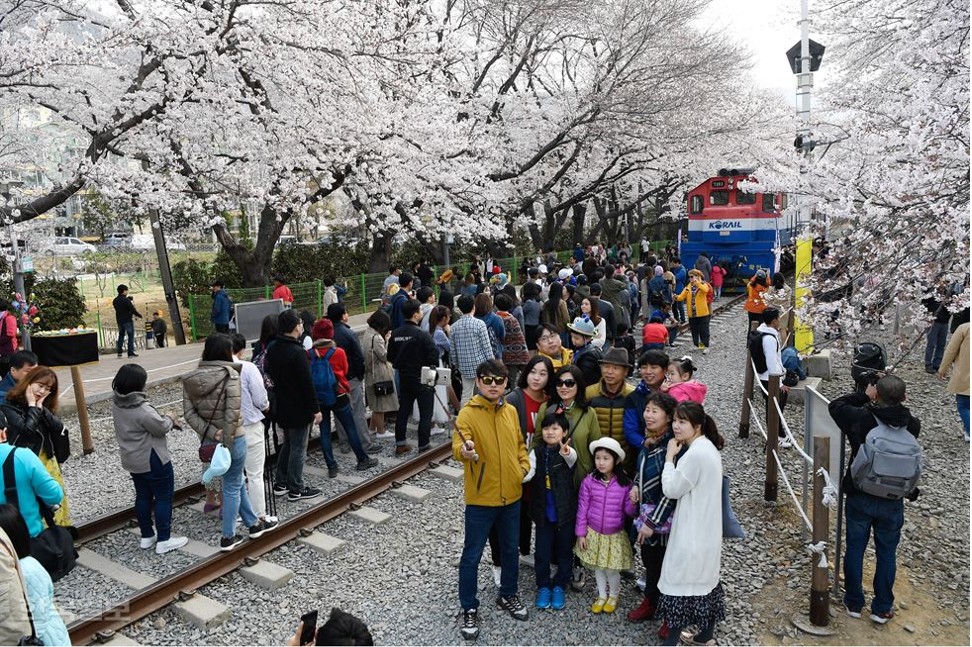 Want more stories like this? Sign up here. Follow STYLE on Facebook, Instagram and Twitter
This article was originally published in Korea Times.