Dear Lilly is a new restaurant-bar in a familiar location - on the fourth floor podium level at the IFC Mall, which comprises a rooftop terrace overlooking the harbour. I'm here to meet Spanish-born, Hong Kong-based artist Cristina Moroño, and gallerist Adriana Álvarez-Nichol, and all three of us are early. We cast our eyes around Dear Lilly's interior with some interest.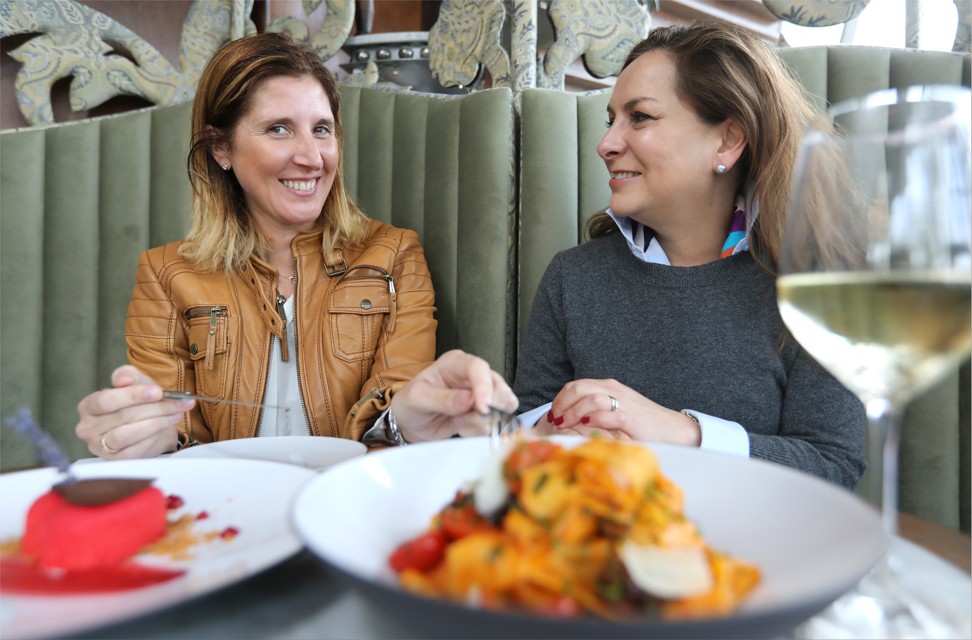 Restaurant group Dining Concepts engaged Ashley Sutton - the brainchild behind splendidly bedecked spaces such as Ophelia, The Iron Fairies and Yojimbo - for this latest venture. Dear Lilly is crammed with pseudo-Parisian imagery, bouquets and William Morris-esque motifs. Melding such a look with the underlying architecture of this space is a challenge: the structure is made up of harsh diagonals, brutal lines and steel stanchions. Aesthetically, then, Dear Lilly feels like a Victorian boudoir stuffed into a shipping container. And it almost works - but you never quite forget that you're sitting on top of a shopping mall.
Video by Matthew Furniss

Restaurant Uwe wows diners with visually stunning dishes
It's 2pm and the lunch rush is still in full swing; we're perched at a small table in the middle of the throng, waiting until a suitable space becomes available. So it's an ideal time to find out more about Moroño.
She studied printmaking at the Universidad Complutense in Madrid before achieving a master's in fine art. Her career has been defined by experimentation: a mixed-media artist, she has merged different practices, including photography, etching, engraving, collage, papermaking and painting, shaped by her travels. She relocated from her native Spain to New York in 2003, where she lived and worked for more than a decade, before moving to Hong Kong.
Why temple food could be the next global wellness trend
It was a bold leap. "I knew no one here," she says. "It was 2013 and I knew nothing about Hong Kong - Puerta Roja gallery gave me this opportunity." She gestures to Adriana Álvarez-Nichol, who founded Puerta Roja - one of a new wave of art galleries to have opened in Hong Kong over the past decade, giving Moroño and other artists
new platforms.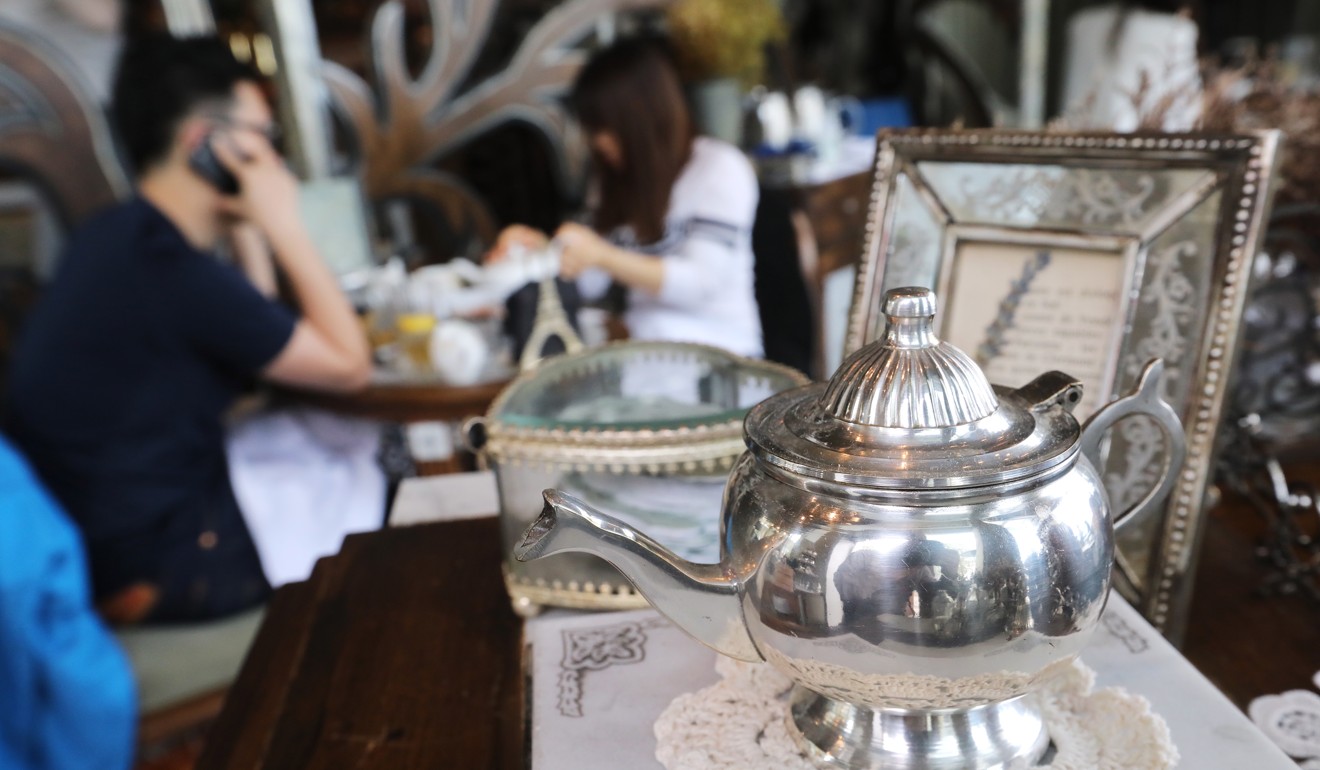 Álvarez-Nichol believes that in the absence of many art museums in Hong Kong, auctions and fairs began providing audiences with the opportunity to see masterpieces for the first time. "In turn, this may have helped Hong Kong realise that from a tourism perspective, and in terms of the positioning of the city, a cultural agenda was needed - something that was definitely missing." Hence the enormous government investment in M+, the much-touted museum of visual culture slated to open next year in the West Kowloon Cultural District - an institution that Álvarez-Nichol hopes could enable Hong Kong to foster "the most dynamic artistic scene in Asia".
5 fine-dining restaurants in Hong Kong that offer lighter, healthier dishes
We were starting to feel a little peckish, so we turn our attention to food. Dear Lilly serves contemporary Western fare. We begin with the prime beef short ribs with honey glaze and sesame seeds, and the tuna poke with sweet onion vinaigrette, avocado and scallions. The ribs were particularly impressive: a warm, rich flavour; firm, with a glazed crust that delivers a roundhouse kick of umami. Moroño favours the tuna poke (pronounced poh-keh), which is fresh and zesty. Moroño and Álvarez-Nichol each order a glass of pinot grigio, which both agree is "acceptable."
Hong Kong bartenders revive simpler, carefree era of cocktails
We return to Moroño's work: it was in New York that she executed her acclaimed mixed-media series "Lilith's Daughters". This watershed series was "a reaction to intense new feelings of freedom and joy" - but also of recognising her inescapable ties to the past.
She recounts: "It was impossible to separate my life from the lives that my mother and my grandmother had in Franco's Spain." Under the reign of dictator Francisco Franco, artists went into internal and external exile: some stopped producing art altogether, while many fled the country. This heritage seems to be something that Moroño carries with her: perhaps part of her inspiration comes from knowing that artistic freedom cannot be taken for granted.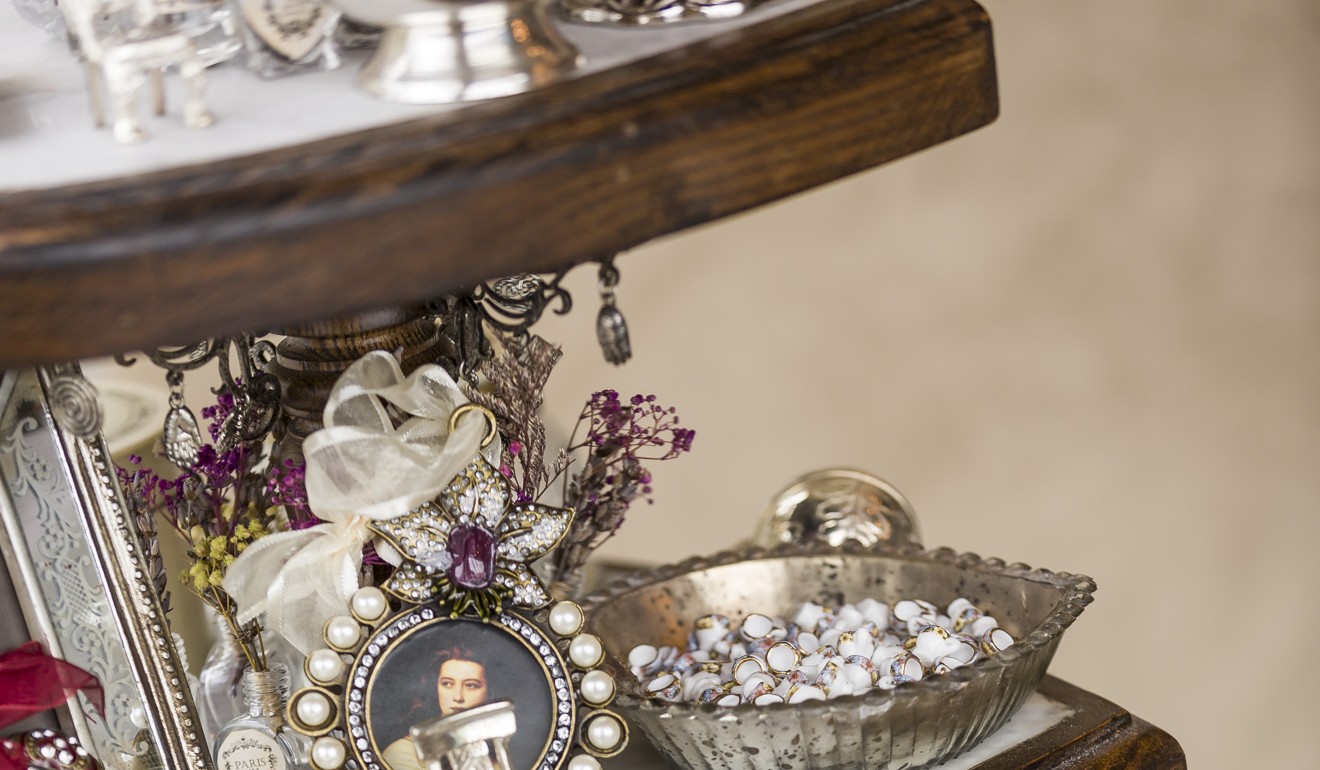 "I'm an abstract artist," she says firmly, "not a conceptual one." But, while abstract art can be interpreted with no earlier knowledge on the part of the viewer, context can be helpful: Moroño says many critics in Hong Kong and elsewhere are not well versed in Spanish art, and many draw parallels with artists that she does not see a connection to. Instead, she draws her cues from artists such as Antoni Tàpies, Fernando Zóbel and Eduardo Chillida, as part of the Spanish Art Informel movement.
Meats offers succulent, filling reasons to dine out in Hong Kong
These influences have found their way into Moroño's work: you see it in her series "Second Chance", which began its life in New York. Within the frame of her multidiscipline approach Moroño incorporates found books, which assimilated into her papermaking and given a new life - "a 'second chance' to express their form, substance and be crowned with new meanings," as Moroño puts it.
Following our first few successful dishes, things take a turn for the worse. Our drinks orders go nowhere, despite attempts to hail staff (who, once hailed, never return). Further dishes do not materialise. Eventually, we are brought a couple of mains that our photographer has been using for shooting, but these are thoroughly chilled, having sat under the air conditioning for more than an hour, so we decline.
We turn our mournful gaze to the menu, then to the serving staff, and then return to our discussion.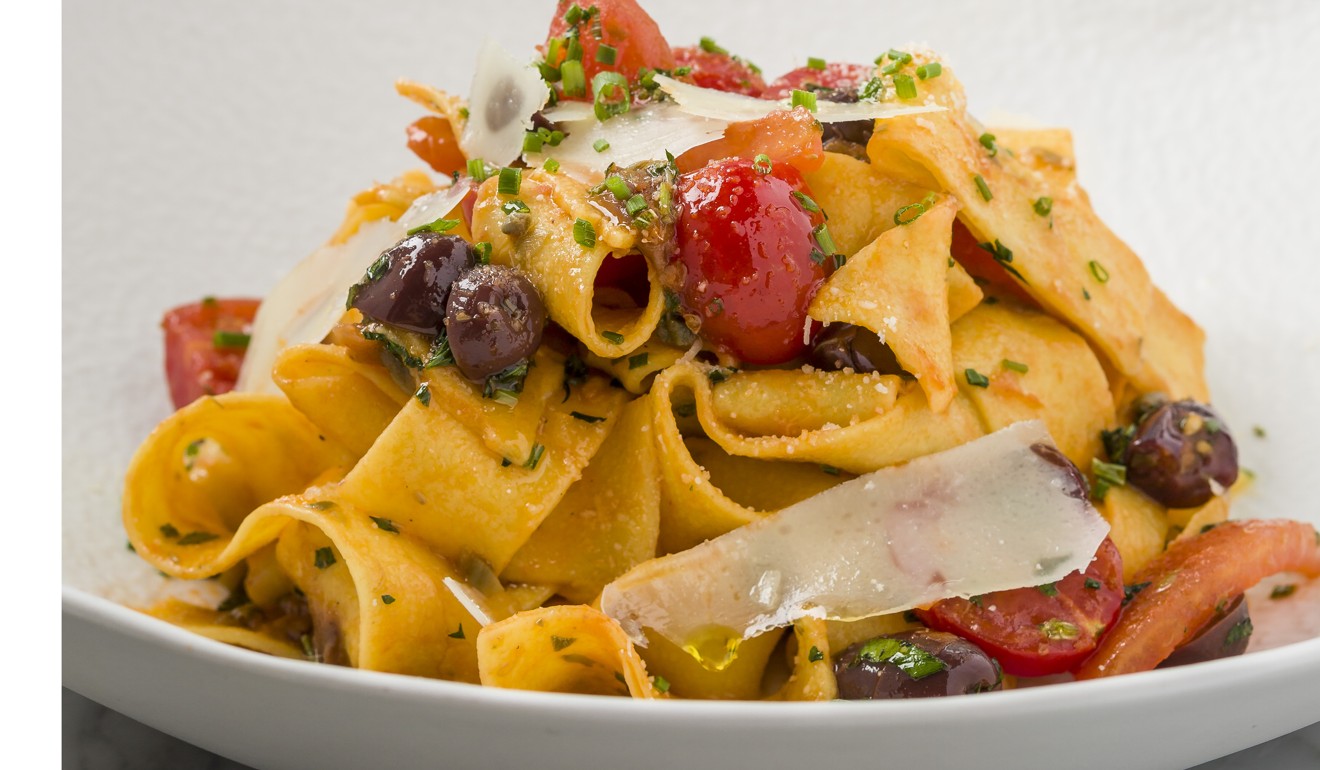 Instead of dwelling on her past works, Moroño is keen to show her newest series: "Oriente". This mixed-media series is a true cultural composite: in each work, adapting her expertise in papermaking, Moroño applies bamboo pulp to the surface of large canvases; printed Chinese texts from old art theory books are worked into the substrate in layers; Moroño then paints onto this activated canvas.
The compositions speak directly of Moroño's own cultural origins and her development as an artist: they simultaneously echo the ways in which the Art Informel was influenced by Chinese calligraphy and culture, while incorporating Moroño's contemporary experience of living in the "East". In these works, one can also draw inferences to artists who made a similar journey, in reverse, almost a century ago: the great Chinese-French abstract painter Chu Teh-chun, for instance, is recalled here. The brushwork, composition, space and rhythm sing in the same key, though the song is entirely different.
Move over, doughnuts: flashy croissants are all the rage
Our three main dishes finally arrive: a mushroom risotto immediately made tepid by the air conditioning; a dish of puttanesca pappardelle; and poached sea bass with herb crushed new potatoes and salsa verde. The dishes don't astonish, and again, as Moroño and Álvarez-Nichol note, it's the fresh herbs that are the stars of the show, giving the dishes a vital zest.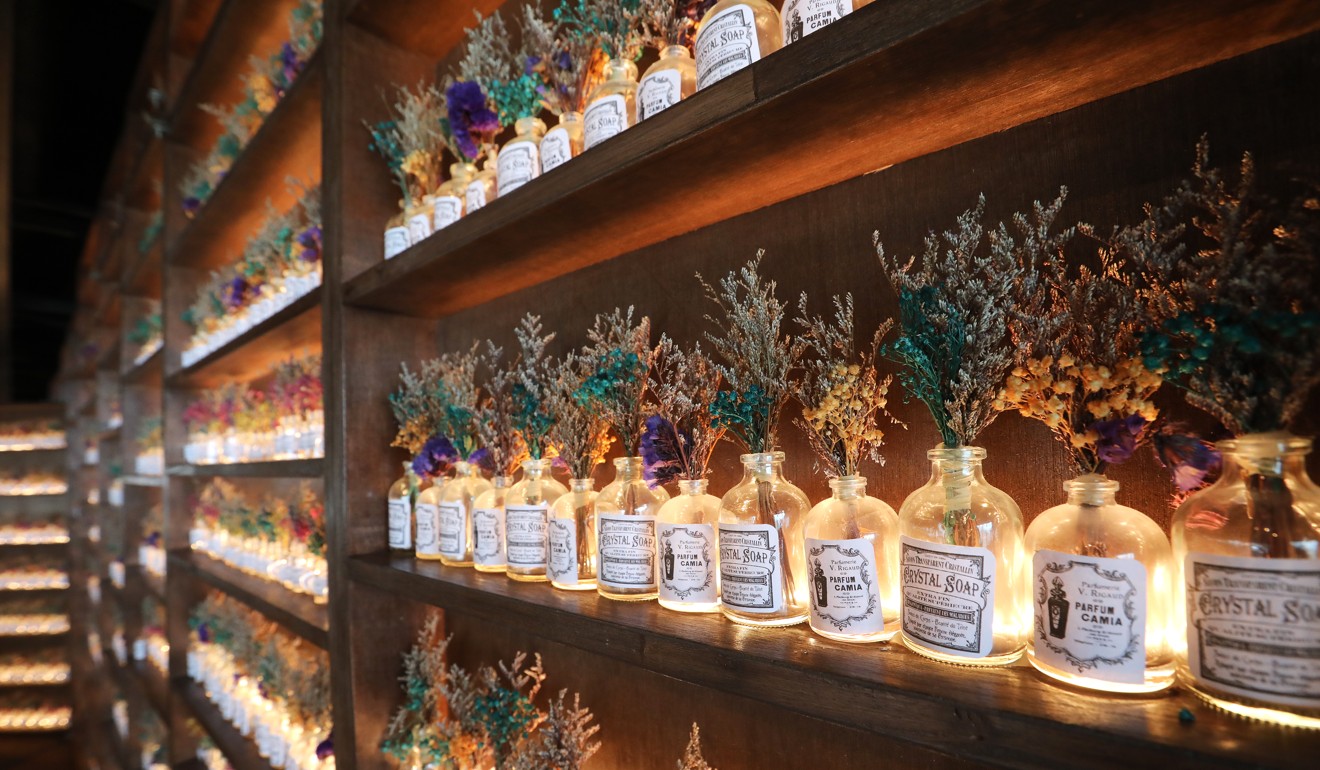 Desserts of three brightly coloured nodules - Dear Lilly heart of raspberry and white chocolate, the chococaramel and apple yuzu cremeux were extremely sweet - we suppose that marketing people would call them "indulgent" but Álvarez-Nichol tries each, and finds that they are, "pure sugar in a colourful dye".
We conclude our meal by ordering espresso, which takes around 45 minutes to arrive. It's past 6pm when we finally take our leave of Dear Lilly. But while hunger gnaws at us, we conclude that we've had a worthwhile and far-reaching conversation on the nature of art and its relationship with Hong Kong. There's much more to be explored, but it will need to wait for another time.
Want more stories like this? Sign up here. Follow STYLE on Facebook, Instagram and Twitter