A relaxing bath adds to the opulence of any hotel.
Here are the five bath experiences that captivated our hearts in some of the most sumptuous establishments in the Chinese city of Shanghai.

1. Executive Suite, Wanda Reign on the Bund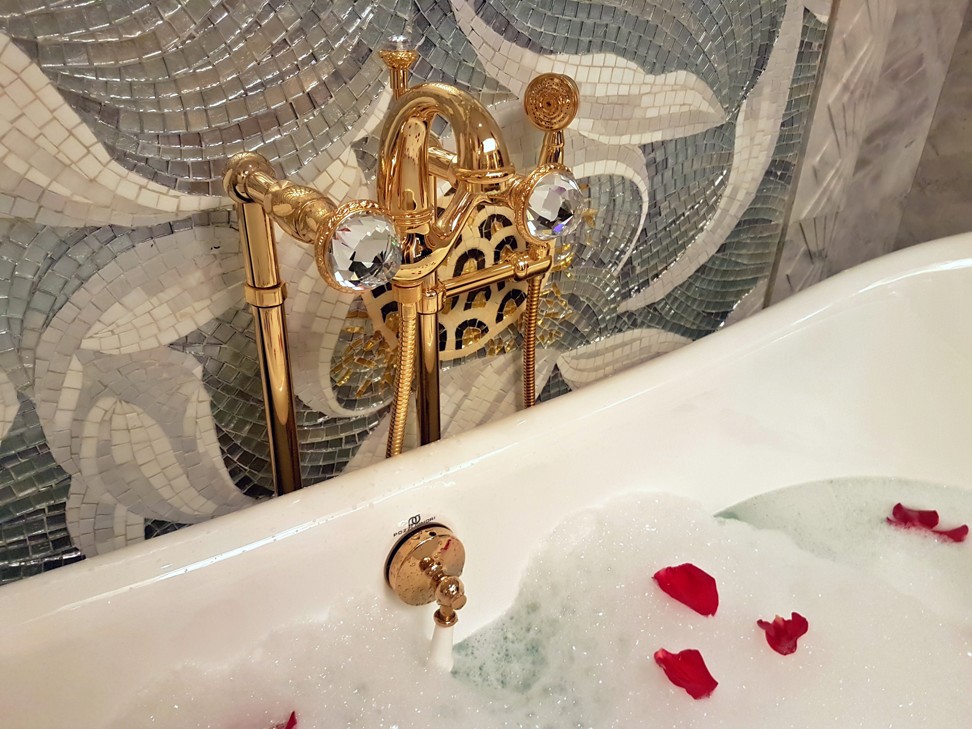 Dedication is what it takes to be ranked top of our "best bath experience" list.
If richness has a new skin, then Wanda Reign on the Bund is the master couturier of this trend.
Into its bath goes a considerable amount of thought and devotion, and it offers a vanilla soak so sublime, yet simple, that the accompanying gilt and sparkle serve only as froth on a delicious treat.
6 reasons to visit Shanghai – and how to experience it like a local
At more than 8,000 yuan (US$1,290) a night, this excellently designed bathing experience is delivered with music, glittering accents and a whole lot of other refined details wrought from precious jade, gold, crystals and mother of pearl.
2. Indian Suite, Fairmont Peace Hotel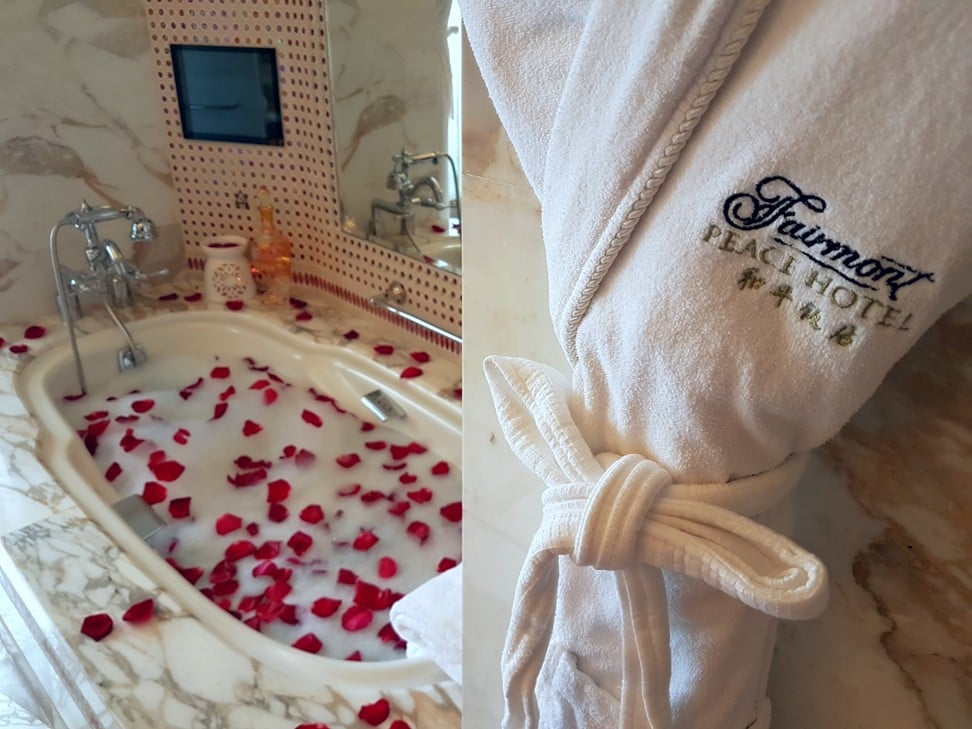 In a heritage building that has witnessed Shanghai's ascent twice in the past century, the Fairmont Peace Hotel has amassed a wealth of nostalgia invested in its many suites, of which the Indian Suite is its most comely.
Why Shanghai beckons for Hong Kong fashion designer, winner of Woolmark Asia prize
A rose-petal-strewn bath, accompanied by the music of the hotel's old jazz band, is most irresistable.
To take a soak at one of the city's most historic addresses is a thrill in itself.
Cough up more than 12,000 yuan a night and that experience will be further enhanced by a spacious rainshower in plain view of the Whampoa River, and a butler-drawn bath concocted with products from La Labo Rose 31.
3. Imperial Suite, Grand Kempinski Hotel Shanghai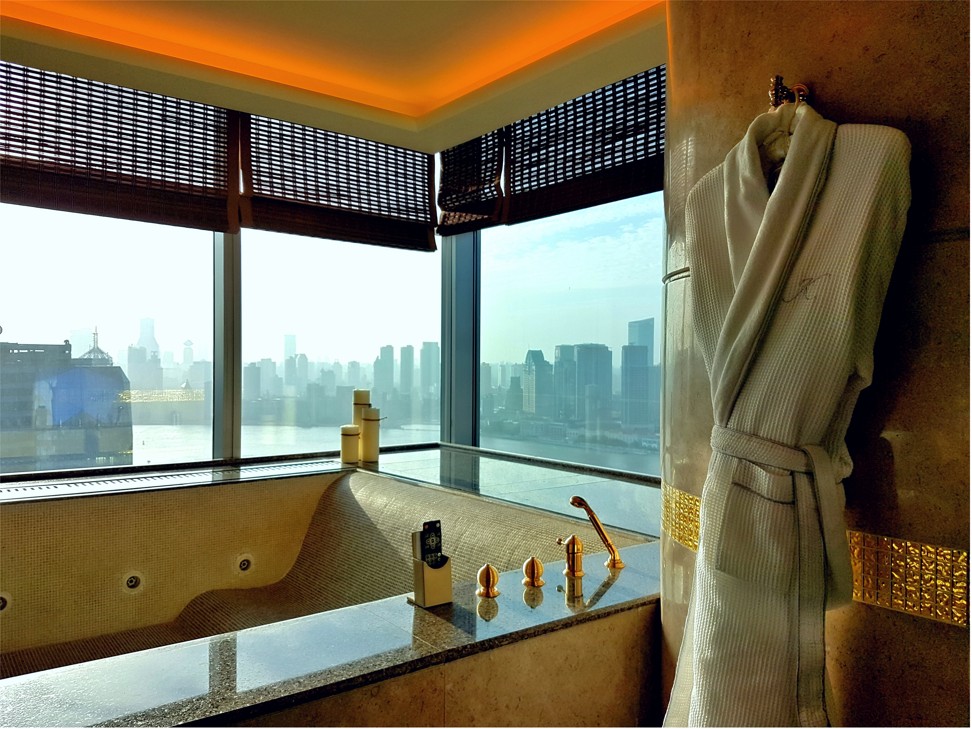 A good soak dripping with a stunning view is always a winning formula for grand baths and here, at the Grand Kempinski Shanghai, few can resist the invitation to plunge into this luxurious bath in plain sight of Shanghai's towering cityscape.
To the tune of 25,000 yuan a night, Kempinski's astoundingly grand Imperial Suite is appointed with a mosaic jacuzzi tub, which comes with one of Shanghai's best city views.
Bath products from Etro further enhance the luxe factor of this opulent bath.
4. Junior Suite, The Langham Shanghai Xintiandi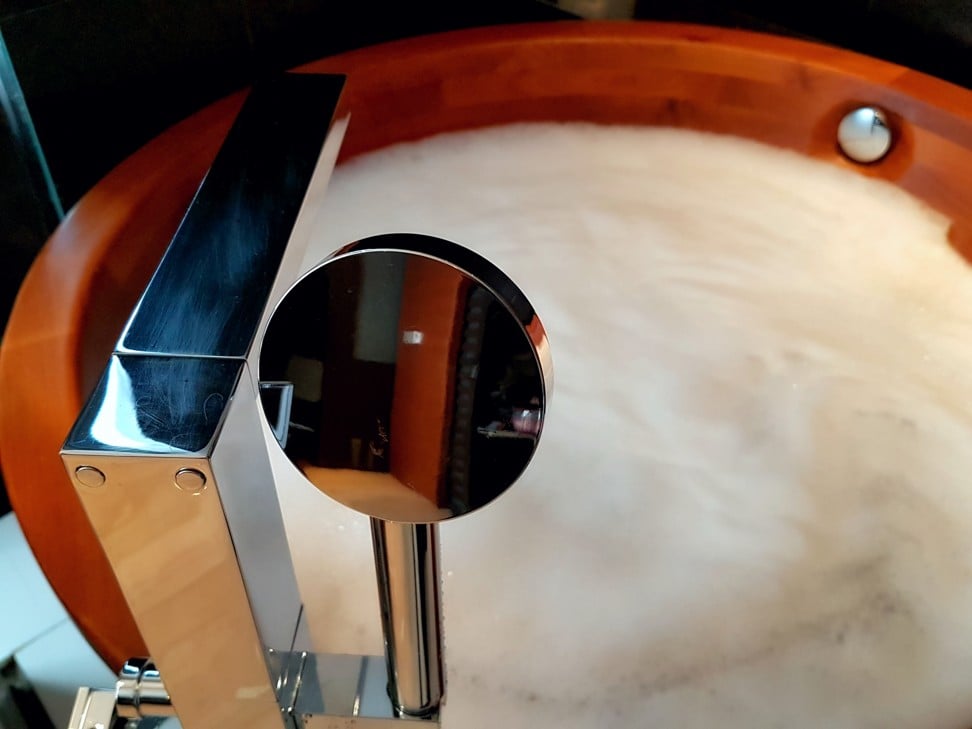 The Langham Shanghai Xintiandi has added an appropriate dash of whimsy to the routine of bathing.
This 4,200 yuan a night suite is replete with a futuristic yet earthy wooden tub big enough for a family of four.
Taste for luxury: 5 cafes in China set up by top-notch brands
Bath amenities are selected from products by Langham's own Chuan Spa with aromatherapy in mind.
5. Grand Deluxe Suite, The Peninsula Shanghai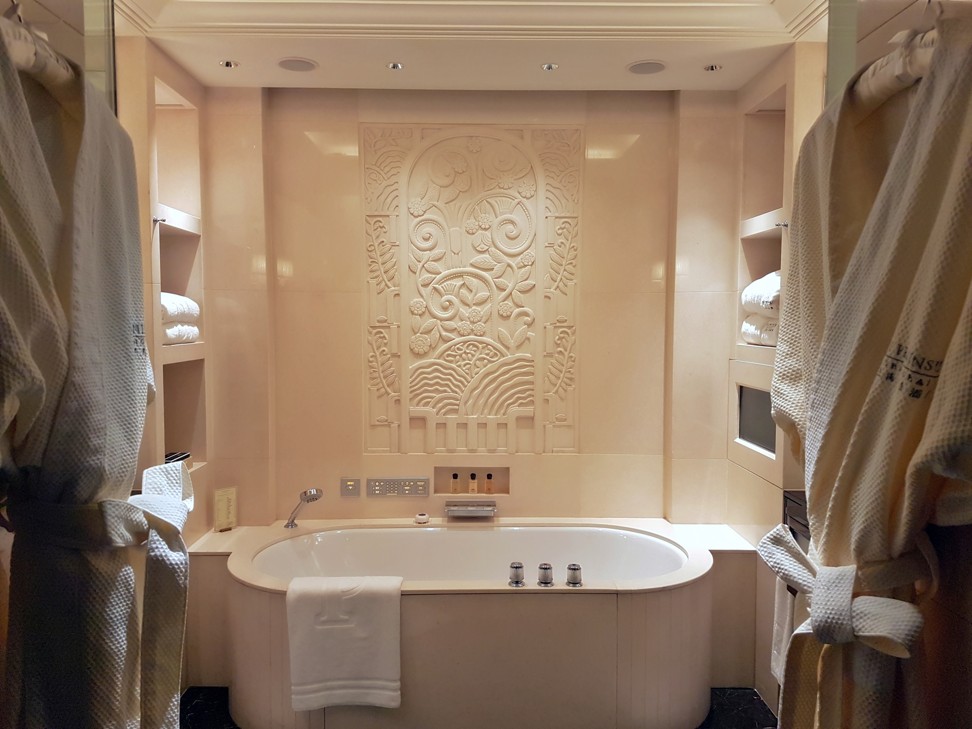 The original purveyor of the bath and television set-up in luxury hotels, The Peninsula Shanghai maintains this idea with greater technological advancements.
The hotel's timeless elegance is amply represented by this suite, costing more than 13,600 yuan a night, with specially attuned mood lighting, plush marble interiors, a smart TV (which automatically mutes when a call comes through) and designer suds by Oscar de la Renta.
Want more stories like this? Sign up here. Follow STYLE on Facebook, Instagram and Twitter