In 2017, Italy landed the No 1 spot on the Bloomberg Global Health Index. Eating all that pasta pays off.
If there's a chef in the United States who can offer advice on the subject, then it's Missy Robbins, who is also co-owner of Lilia, in Brooklyn's Williamsburg neighbourhood, in New York.
Where top chefs go out to eat in New York
Bloomberg pronounced the restaurant a "pasta destination" in a 2016 review after it opened.
Lilia has earned praise from David Solomon, Goldman Sachs's next CEO, and has lured Jared Kushner and Ivanka Trump.
In her 2017 cookbook, Breakfast, Lunch, Dinner … Life: Recipes and Adventures From My Home Kitchen (published by Rizzoli), Robbins divulges some of her favourite recipes, from 30 (garlic) clove sauce to fettuccine with butter and truffles.
Check and compare: the best new posh hotels in Milan
As Robbins has mastered the art of pasta cooking, she's become militant about the steps that go into creating a perfect bowl (and occasional plate) of the stuff.
Here's her advice on where you may be going wrong when you do it.
'Public Rip-off No 1': what it's like to dine at controversial New York steakhouse Nusr-et
1. You use a small pot
"Even if it looks way too big, grab a large pot," Robbins says.
"And add more water than you think you need. There should be enough space for the pasta to move around so that it cooks evenly in water that's at a rolling boil.
Dolce & Gabbana are now in the pasta business
If it looks like your pasta is crammed in a hot bathtub of simmering water, you were too skimpy with your pot and your water.
And remember that heavily salted water is essential."
2. You add oil to your cooking water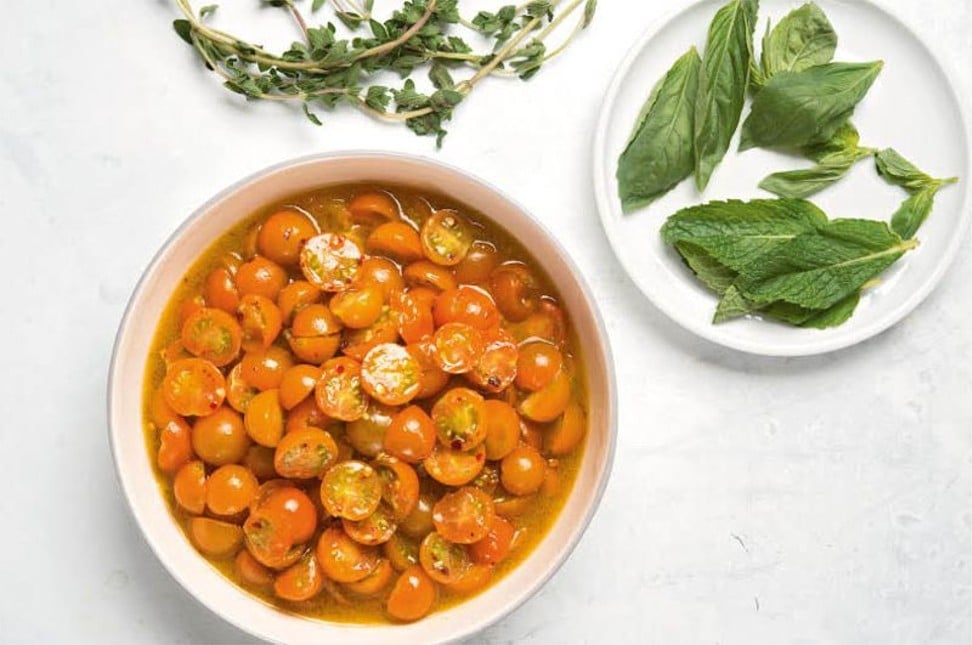 "Here's the short reason why: it prevents sauce from sticking to the pasta. It's basically like adding a raincoat to whatever shape you're using, which is not what you want in a finished dish."
5 top gourmet experiences in Shanghai
3. You grab a colander
"If you're draining your pasta in a colander in the sink, you're losing all the cooking water – and that water is an important ingredient for a great dish.
Some pots have a basket insert, which is a larger version of the pasta baskets we use in restaurants.
You can also buy one separately.
Alternately, you can remove pasta from the pot with tongs for long shapes or a spider or large slotted spoon for small ones. Just remember to work fast as you extract the pasta from the water."
4. You discriminate against the classics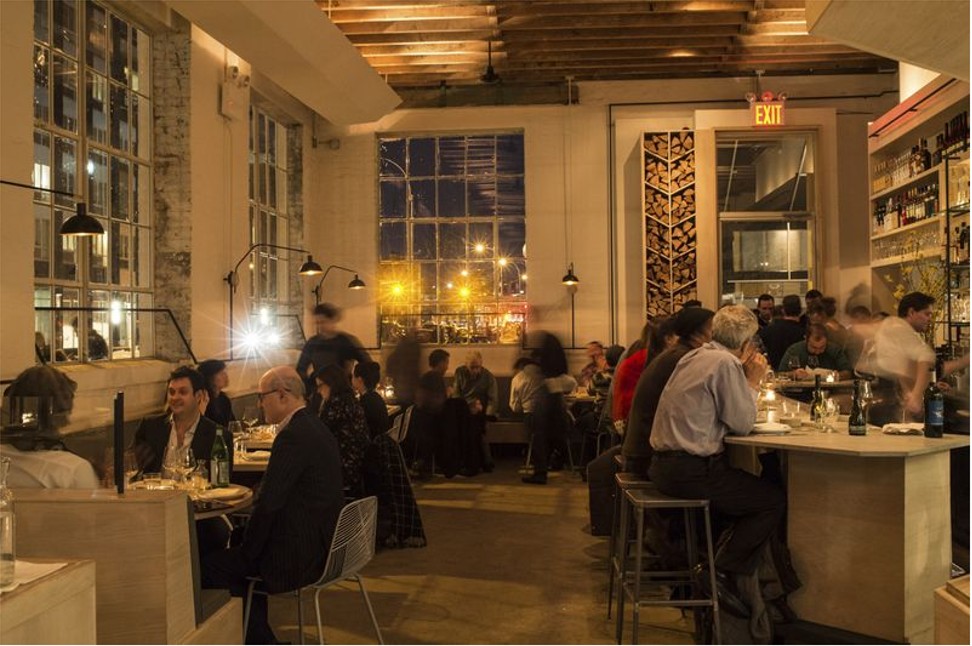 "Buying expensive artisanal pasta in eye-catching shapes isn't essential to making a delicious dish.
I happen to love the De Cecco brand – it cooks evenly, has good flavour and consistent quality. Whatever brand works for you, use it."
5. You pour sauce on top
"You've seen those images on jars of someone pouring sauce onto a mountain of pasta: they are completely wrong.
If you're serving a sauced pasta, you should always add the pasta to a pan of sauce and finish cooking it there.
Make the Maldives your luxury getaway this winter
These last few minutes are crucial: they ensure that the pasta absorbs more flavour. Allow for that additional time by undercooking your pasta a little bit in the boiling water.
And add spoonfuls of the pasta cooking water you reserved to the sauce as you stir the pasta; it will be a little bit thick from the starch of the pasta and help thicken and flavour the sauce."
6. And you use too much sauce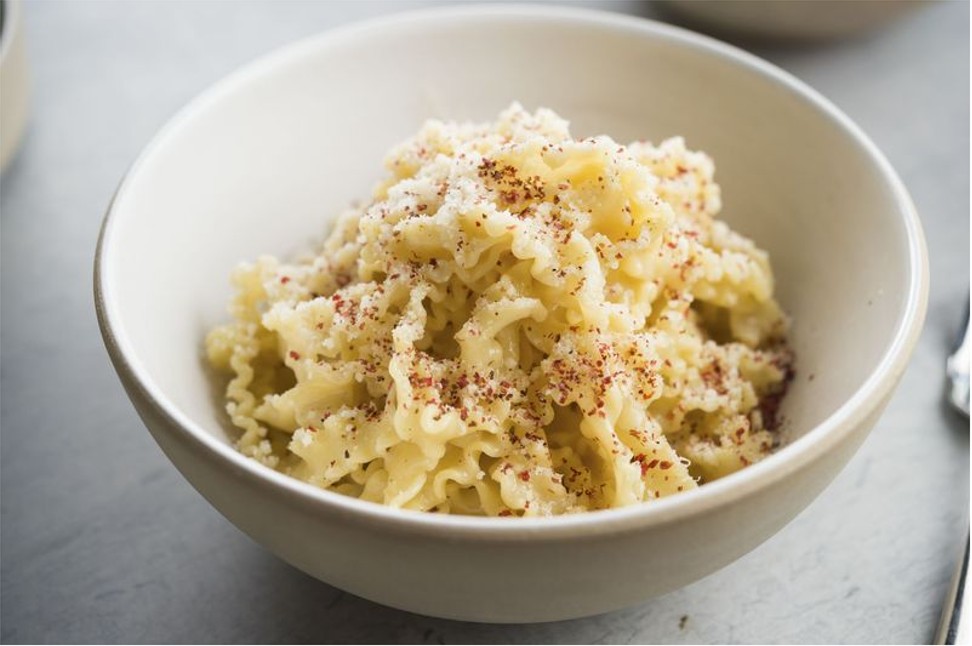 "You don't want your pasta that you've cooked so carefully to be swimming in a pool of sauce, no matter how tasty that sauce is.
Chef of best restaurant in the world reveals key to perfect spaghetti marinara
Allow for 1½ to 2 cups of sauce per pound (0.45kg) of pasta. There should be next to nothing in your bowl or on the plate when you serve it."
7. You believe pasta belongs on a plate
"I use bowls to serve almost all pastas, from long strands of spaghetti, fettuccine, and mafaldini to short shapes like rigatoni and gnocchi.
Pasta is more comfortable in a bowl, it's more fun to eat, and there's less chance of cooling down quickly.
Why the colour black is ruling the food world
The exceptions to my rule are flat-bottomed pasta, namely ravioli but also varieties such as the coin-shaped crozetti, which can get broken up if they're jumbled in a bowl."
8. You think pasta is just for cold weather
"Not all pasta sauces need to simmer. Case in point: one of my favourite recipes in the book is a no-cook cherry tomato sauce, which works any time you've got decent little tomatoes.
If you like garlic (I'm raising my hand), spring is the best time to make a sauce with it.
Use spring garlic, scapes [the flowering green stalks], along with regular garlic – a celebration of garlic, if you will. It adds so much more depth than just regular garlic."
9. You throw out the leftovers
"Almost any leftover pasta, with the exception of stuffed ones, can have a second life as a very delicious frittata or baked dish.
Add a few beaten eggs, a lot of grated cheese, and any other ingredients that sound tasty such as cooked sausage and bake in a 350-degree Fahrenheit (176-degree Celsius) oven in a baking dish or heatproof skillet."
Want more stories like this? Sign up here. Follow STYLE on Facebook, Instagram and Twitter