This article originally appeared in Wanderluxe by The Luxe Nomad
With once-pristine destinations, such as Boracay, in the Philippines and Koh Phi Phi's Maya Bay, in Thailand, having to be closed to halt environmental damage due to tourism, there's no better time than now to rethink how our wanderlust affects Earth.
How 'Crazy Rich Asians' actors Henry Golding and Harry Shum savour Bali
Yet, that doesn't mean we have to give up travel altogether, just travel responsibly.
Luckily for us, these luxury resorts take barefoot travel seriously.
Here are six tried-and-trusted stays in breathtaking locations, which champion eco-sustainability without sacrificing luxury.
The internet and social media have empowered travellers, says AccorHotels Asia-Pacific CEO
Yes, we know, travelling sustainably means you have to shell out a bit more – but think of it as conscience relieving, or better yet, world saving.
With Earth Day 2018's mission to End Plastic Pollution, you can do your part while on holiday!
1. Song Saa Private Island, Koh Rong Archipelago, Cambodia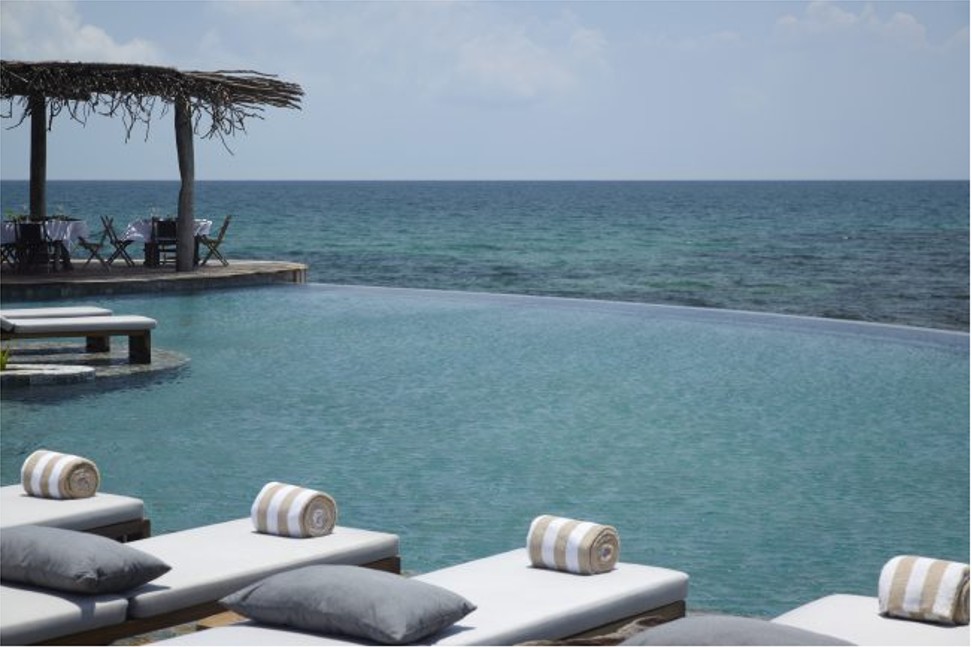 Sustainability suss: From rehabilitation of the islands and their surroundings to establishing the Koh Ouen Marine Reserve (Cambodia's first!), then building with sustainable, upcycled and recycled materials, eco-practices at Song Saa were part of the master plan from inception.
The resort has also pioneered farming projects and waste management systems in a nearby island village of Prek Svay, which we learnt about on the Resort's Sala Song Sa tour.
The bonus was meeting the locals and seeing the positive effects first-hand.
Top 10 international luxury hotel picks from TripAdvisor's best 25
Luxe loves: Whether overwater, by the beach or in the jungle, villas here have been designed in harmony with nature, allowing guests to make the most of the spectacularly lush surroundings. Private plunge pools, deep bathtubs and timber decks made from salvaged driftwood make excellent sundowner spots, while meals highlighting Khmer ingredients and recipes are executed to perfection under a blanket of stars.
At the heart: Locally known as "The Sweethearts", the islands of Koh Ouen and Koh Bong were acquired by Australian couple Rory and Melita Hunter in 2006.
They set about rehabilitating the area (it was overfished and polluted), and also took it upon themselves to set a benchmark with regards to conservation and sustainable development in the surrounding area.
The journey took them six years to the opening of the resort in 2012.
Pay it forward: Today, the Hong Kong-based couple's Song Saa Foundation is committed to preserving the marine life in Cambodia, improving the lives of the local communities through multiple educational and health initiatives, and the conservation and restoration of land in the Koh Rong Archipelago.
2. Soneva Kiri, Koh Kood, Thailand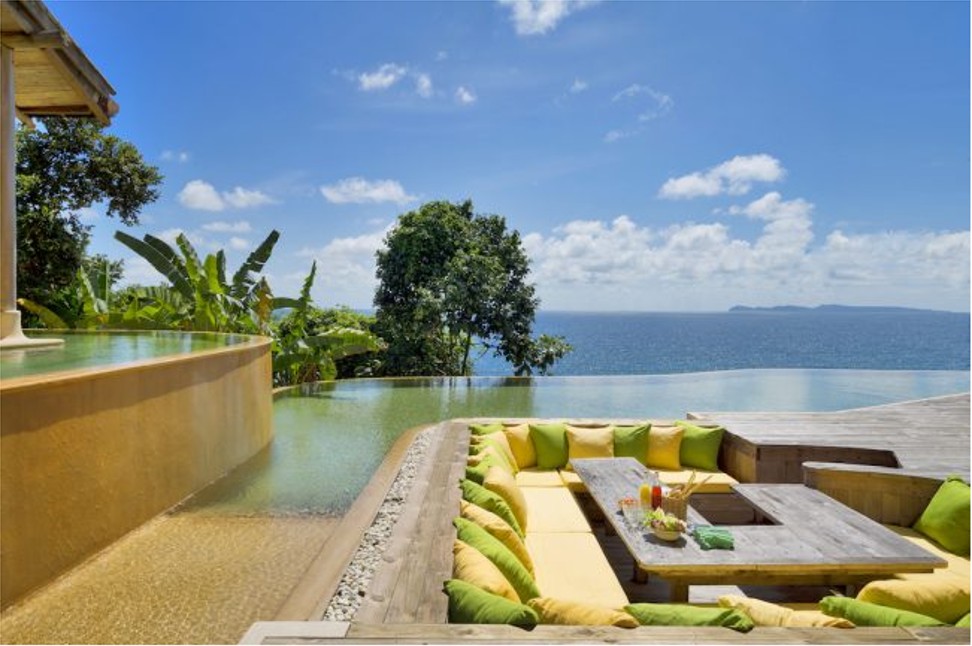 Sustainability suss: The site was monitored before and during construction to ensure wildlife corridors were not disturbed and the flora and fauna were protected.
In established Soneva fashion, a majority of the food is locally sourced, there are the Eco Centro and Waste-to-Wealth programmes to handle recyclables and food waste – they even crush old glass, then melt and blow it into works of art.
Electric buggies are used to minimise sound pollution, there are no single-use plastics, and ... oh, the list just goes on.
Make the Maldives your luxury getaway this winter
Luxe loves: The balance between luxury and treading responsibility here is inimitable.
You arrive by private plane and never once do you feel like your luxury experience is compromised, in fact, it wows at every turn.
"No news, no shoes" is the tagline – Soneva doesn't tell you to get off your digital distractions rather gently coaxes you off them with distractions of a different kind.
Magnificent views while dining in one of their Tree Pods suspended high in the rainforest, the hum of the Himalayan singing bowl during your Six Senses spa treatment, the birdsong when you open your villa doors in the morning.
At the heart: Husband-and-wife-duo Sonu and Eva Shivdasani are the owners and driving force behind the Soneva brand.
They pioneered barefoot luxury with the opening of Soneva Fushi in the Maldives in 1995 with their uncompromising green code, which encompasses using sustainable practices and materials, supporting the local community and serving wholesome and organic cuisine.
Icons of the "SLOWLIFE" (Sustainable, Local, Organic, Wellness, Learning, Inspiring, Fun, Experiences) movement, it's no wonder Soneva is still looked upon as the inspiration.
Pay it forward: Take the children along not just to set a good example but because Soneva Kiri's Eco Den (for under-fives), and manta-ray-shaped Children's Den have the reputation of being the best children's "clubs" in the world.
3. Alila Villas Uluwatu, Bali, Indonesia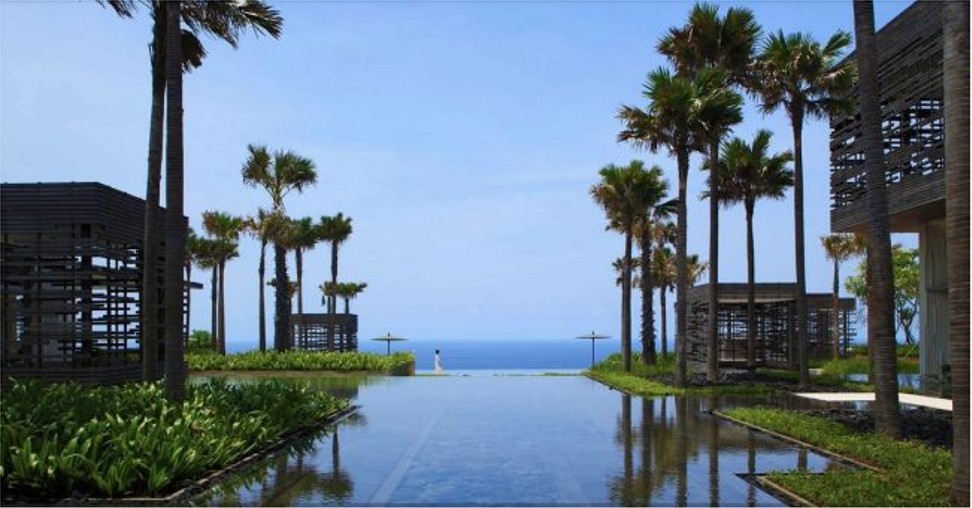 Sustainability suss: First looks at this sleek resort would have one thinking about design more than environmental sustainability, but Alila's roots run pretty deep with these responsibilities.
This resort was designed to EarthCheck standards, protecting and encouraging the endemic flora and fauna of the Bukit Peninsula, and building materials were all locally sourced.
Then there is the energy and water conservation efforts, and our personal favourite, the "Zero Waste to Landfill" project – addressing the very real problem of Bali's overflowing landfills.
5 chic wellness retreats where you can take a break from the grind of Hong Kong
Luxe loves: Aside from those sumptuous villas, which harness the natural light and breeze, the spirit and culture of Bali are imbued throughout the property, from design accents and artisanal crafts to cuisine and spa, and of course that legendary Balinese warmth.
At the heart: Led by CEO Frederic Flageat-Simon, Alila's commitment to sustainability encompasses not just protecting the environment that they build and operate in, but also protecting and positively impacting the communities in the environs.
It's a very evident passion and respect that runs throughout the company, not just in the staff's work but also their personal lives.
Pay it forward: The resort's "Journeys" are crafted to show guests the many facets of Bali and their operations.
We specifically liked "Journey to the Community", which takes guests on a visit to the Bali Life Foundation orphanage, while the "Journey to the Environment" shows the environmental and social sustainability aspects, enabling guests to get involved.
4. Nihi Sumba, Sumba, Indonesia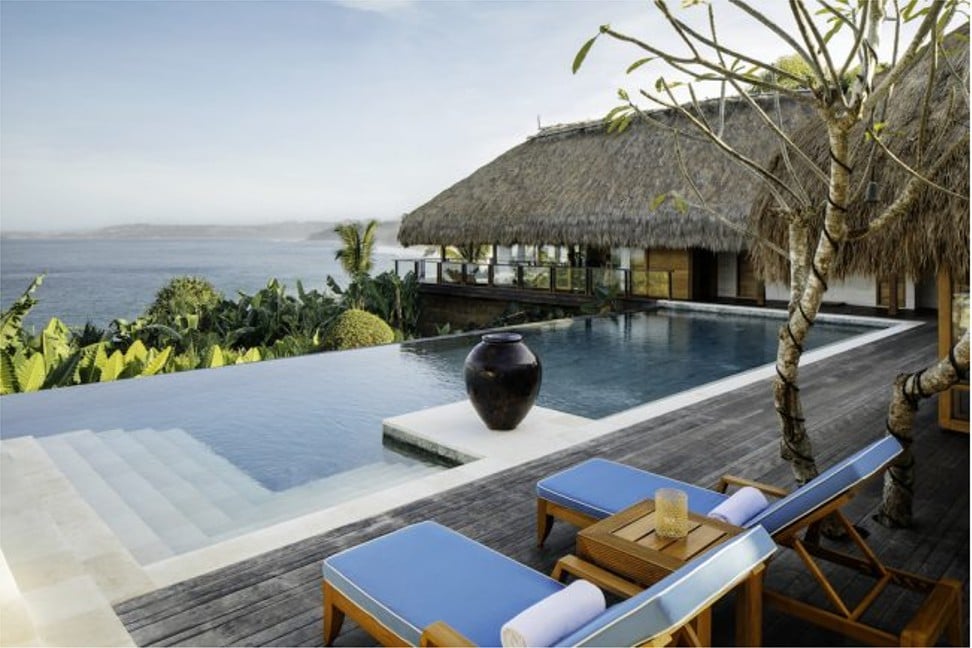 Sustainability suss: Arriving at Nihi the vegetation is lush. The tropical rainforest is very real nearly creeping into the villa (built by local craftsmen from sustainable materials). The surf is beating at your bay.
About 90 per cent of the team are locals and the food is primarily seafood, caught this morning, cooked with local ingredients and organic vegetables grown on-site.
There are also intelligent water and waste recycling programmes.
Luxe loves: It's not hard to see why Nihi Sumba has won "best everything" awards since its inception. The remote set-up is castaway, the digs are tropical chic, the scenery is Mother Nature, raw and wild. Combine that with the host of activities that keeps the adrenaline on high – from waterfall trekking, to surfing, horse riding or even the high one gets from contributing positively, well it's the perfect recipe for the getaway of a lifetime.
5 luxury boutique hotels you must visit in Malaysia for an unforgettable experience
At the heart: Owner Chris Burch (founder of Tory Burch) bought the property in 2012 together with South African hotelier James McBride, who has led iconic hotel brands such as The Carlye in New York.
The duo set to work building the world's best resort and opened in 2015 – and have since won that accolade by Travel + Leisure magazine two years in a row.
Pay it forward: The Sumba Foundation provides educational opportunities, creates access to clean water, and works on lessening malaria on Sumba.
In tandem, it focuses on preserving the cultures and traditions of the Sumbanese people.
5. Bawah Island, Kepulauan Riau, Indonesia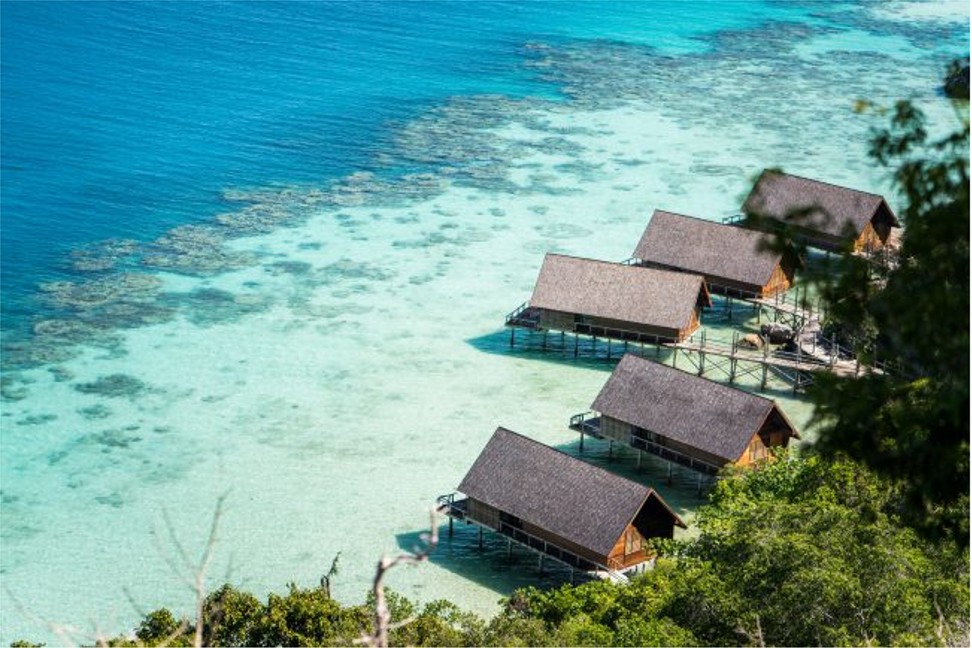 Sustainability suss: From using enzyme-based laundry cleaners, to faster drying Turkish peshtemal towels, making their own soap bars on site and Bawah branded bamboo straws – this resort is set on getting it right, and its Eco Committee is constantly looking at ways to do better.
It also sorts waste on site and have a permaculture garden and a plan in place to teach and support locals to grow organic.
Luxe loves: On the top of the travel IT lists at the moment, Bawah is making responsible travel chic as influencers the world over tag it on their posts.
A 3.5-hour door-to-door transfer from Singapore (including seaplane!) takes you to crystal-clear waters, powder sand, luxuriant vegetation, and sexy tented safari-style beach suites.
Luxury beach clubs in Bali and Phuket make for the best of both worlds
At the heart: Founder Tim Hartnell has always been an advocate of sustainability and conservation so when the opportunity to open Bawah came up, he knew an eco-luxury resort with a handful of villas was the only way to go.
He wanted guests to explore, experience and appreciate the nature which exists there, believing that the most enriching and memorable holidays are the ones that provide the most authentic experiences and while treading responsibly on the environment.
Pay it forward: While Bawah is still in the process of setting up its foundation, we say go there and enjoy the pristine nature with friends and family, and help spread the message and appreciation for responsible tourism.
6. Nay Palad Hideaway, Siargo Island, Philippines (opening soon)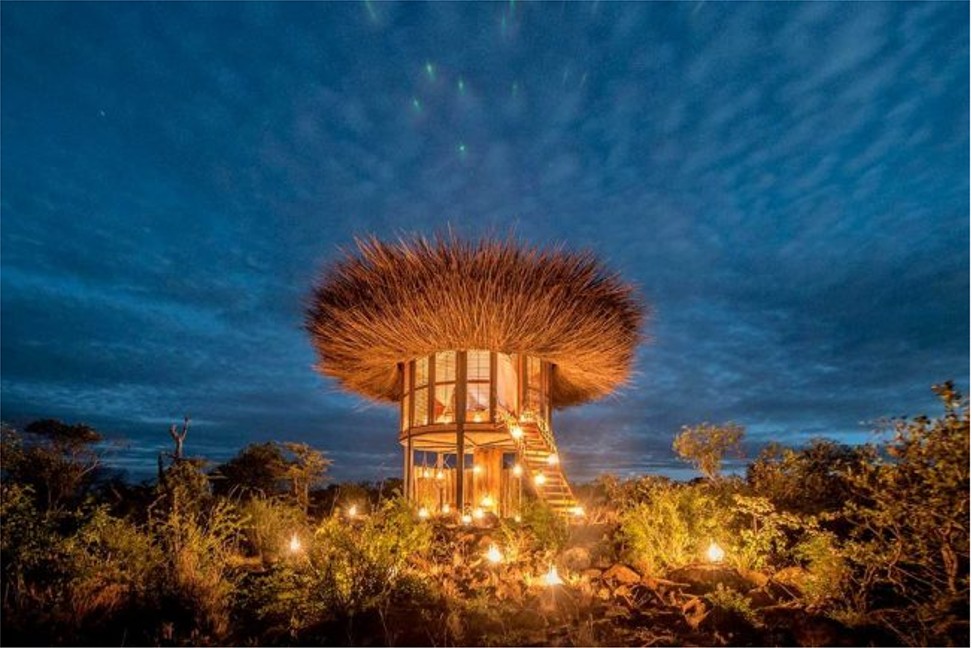 What was formerly Dedon Island is set to reopen as Nay Palad Hideaway, an idyllic, all-inclusive retreat designed to bring guests back to nature with its low-impact luxury philosophy.
The Philippines' powder-soft sand, captivating isles and warm personality set the tone here, where guests can immerse themselves in outdoor activities, or simply relax and take in the beautiful surroundings.
Founded by Carolin Dekeyser, Nay Palad's social projects include the relocation of about 500 scavengers from Cebu dumpsite to a purpose-built sustainable rainforest village.
Want more stories like this? Sign up here. Follow STYLE on Facebook, Instagram and Twitter