1. Modern European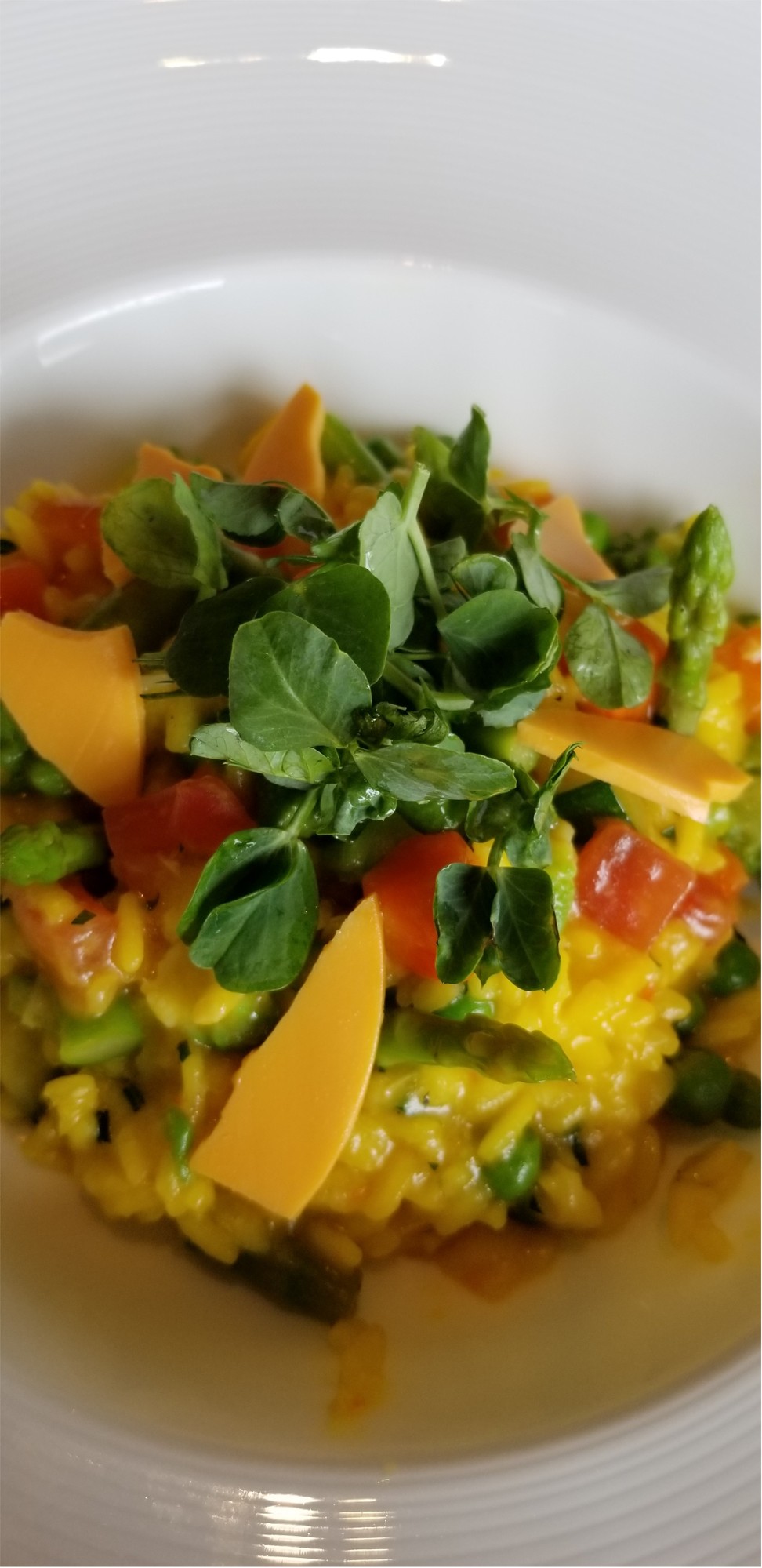 Look no further than Cafe Gray Deluxe for your healthy yet indulgent fix. Chef Gray Kunz, who champions sustainably sourced ingredients and all things non-genetically modified organism, this eponymous restaurant in The Upper House, has included a gluten-free vegan option for his fantastic organic seasonal menu. For the curious-minded, Chef Kunz creates his dishes based on inspirations he garners on his gallivants across the world.
Vegan, organic, non-GMO and gluten-free: chefs are answering the call for dietary needs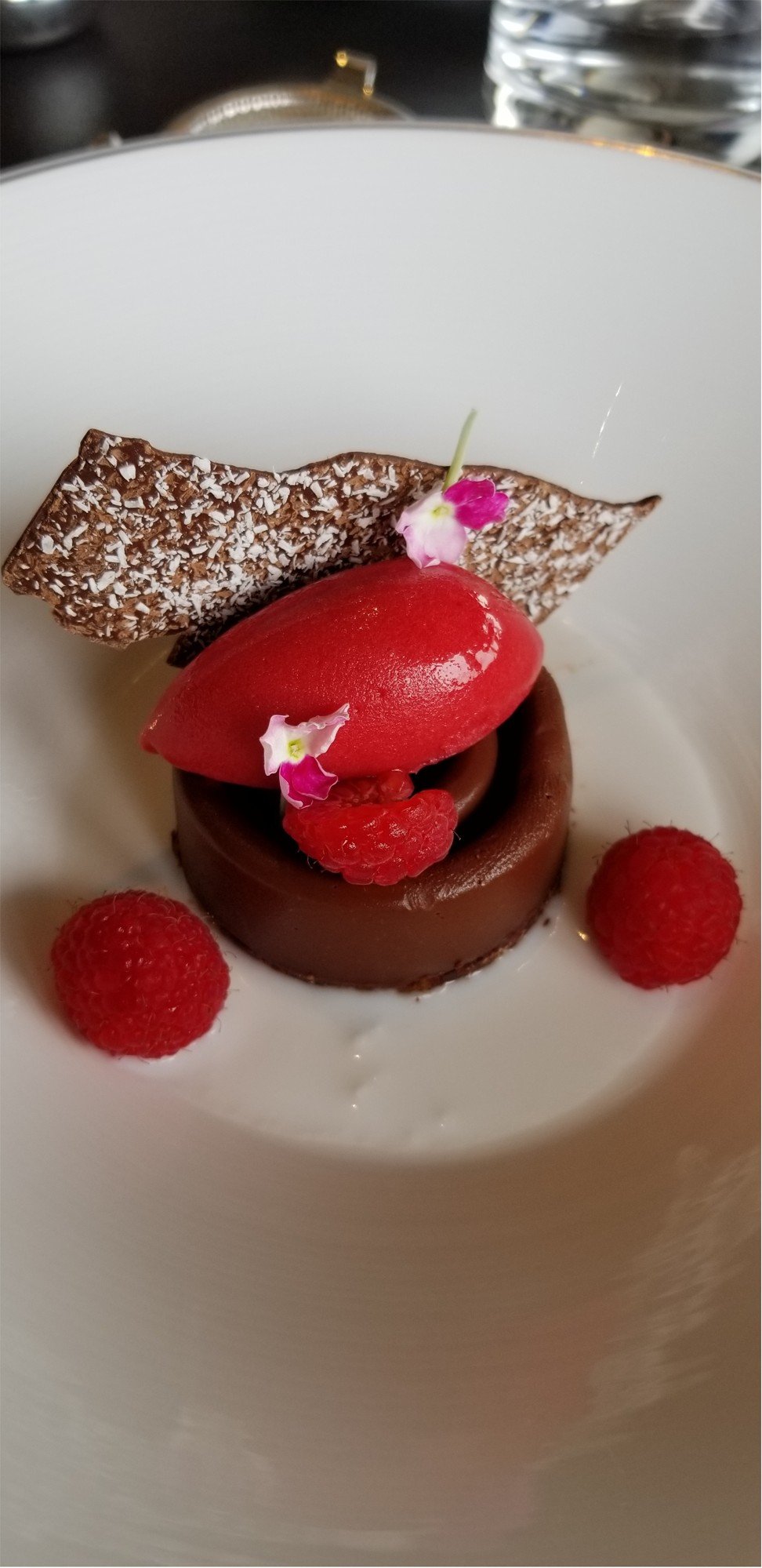 While we were there, we tried the seasonal lunchtime revitalising menu (only available on weekdays and dinners for 7 days a week) that was full of the flavour of spring – from a risotto primavera main topped with slivers of vegan cheese, to the organic bitter chocolate and raspberry ganache dessert, there is no missing any of the original touch of what is most adored in the original recipes.
Since the menu rotates weekly, it is best that you call and check while making your reservations on what to expect.
L49, The Upper House,
Pacific Place, 88 Queensway,
3968 1106
Meet the five vegan influencers leading the green movement into China
2. Japanese cuisine
Sushi Tsubomi's Matsu vegetarian menu is the brain child of executive chef Michael Chan, born out of his love affair with Kyoto. Many ingredients, especially the bean curd used on the Omakase menu catered for vegetarians (and vegans on request), are of top-class quality and sourced from the magical city of Japan. Our favourites include the sushi dish, featuring the stuffed tomato from Kumamoto prefecture that is filled with mushrooms, asparagus and sushi rice sprinkled with sesame, and soy paper seasonal vegetable wrap.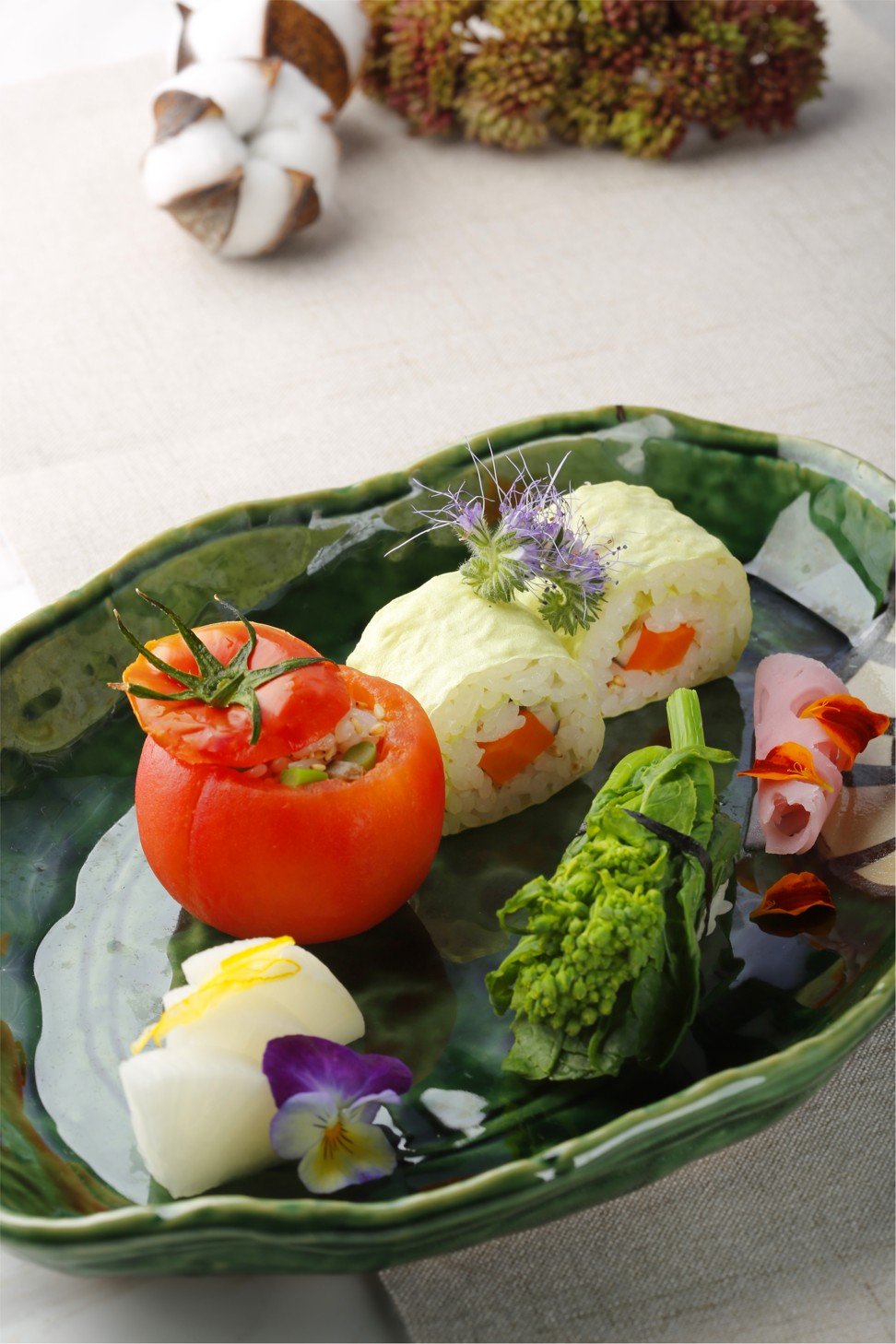 Sushi Tsubomi
Address: 22/F, V Point, 2-22 Tung Lung Street, Causeway Bay, Hong Kong
Telephone: (852) 2339 1899
3. Mediterranean cuisine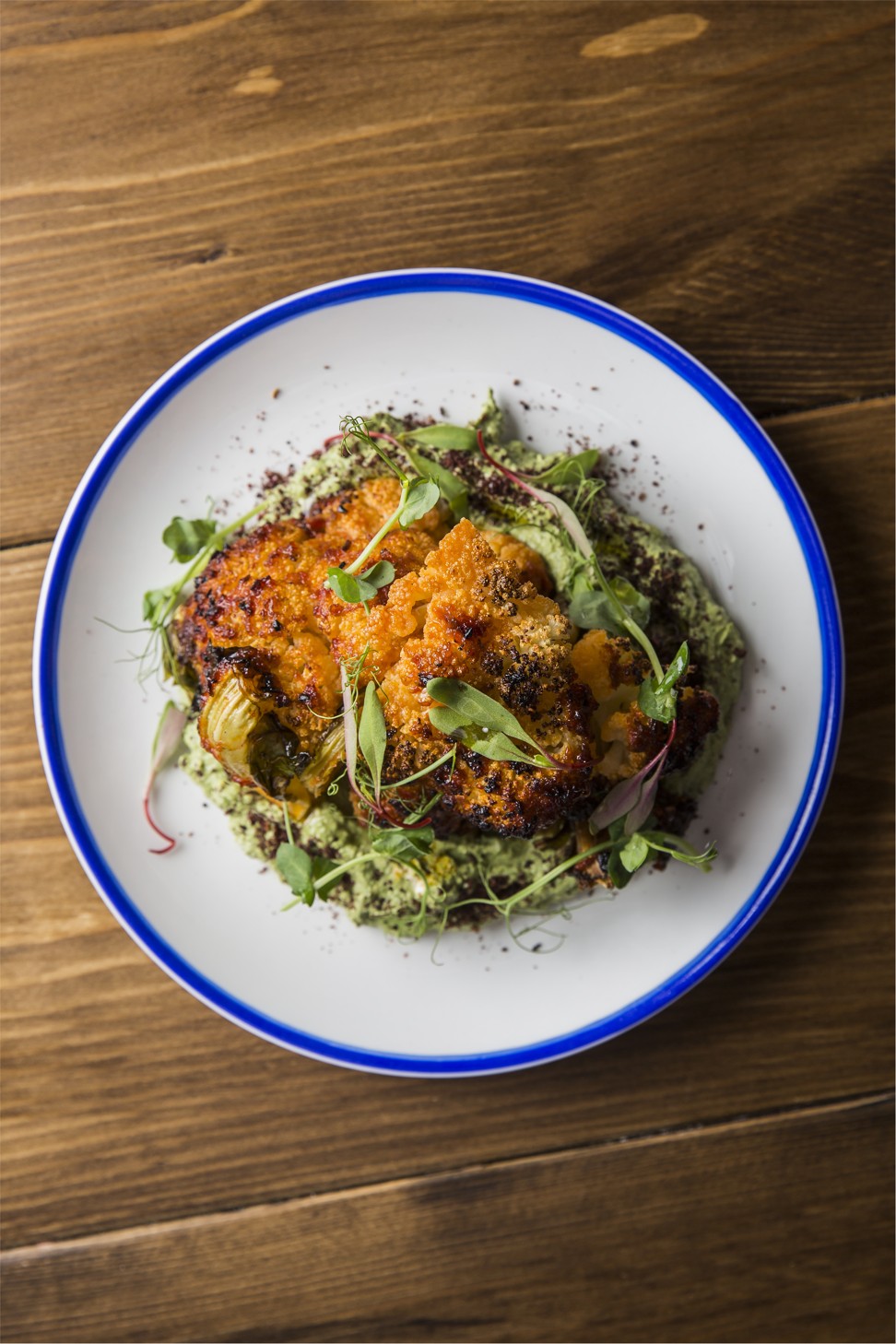 For those who cannot give up a good Za'atar and hummus, fear not – Maison Libanaise's vegan-friendly fares come to the rescue. The sumptuous Lebanese cuisine flavours simply burst at the hand of native Chef Jad Youssef. From the fantastic roasted cauliflower, baked aubergine, and the unmissable falafel, you will not even miss the dairy. Most dishes on the menu are already vegetarian and vegan-friendly to begin with, but for the cautious ones, feel free to give the amiable staffers a ring to double check. They are also very easy-going and known to strike up a chat while you are ordering, so ask away if you have any further vegan queries.
Maison Libanaise
10 Shelley Street, SoHo, Hong Kong
+852 2111 2284
5 ways to go vegan this Veganuary
4. Coffee ... and sweet-tooth treats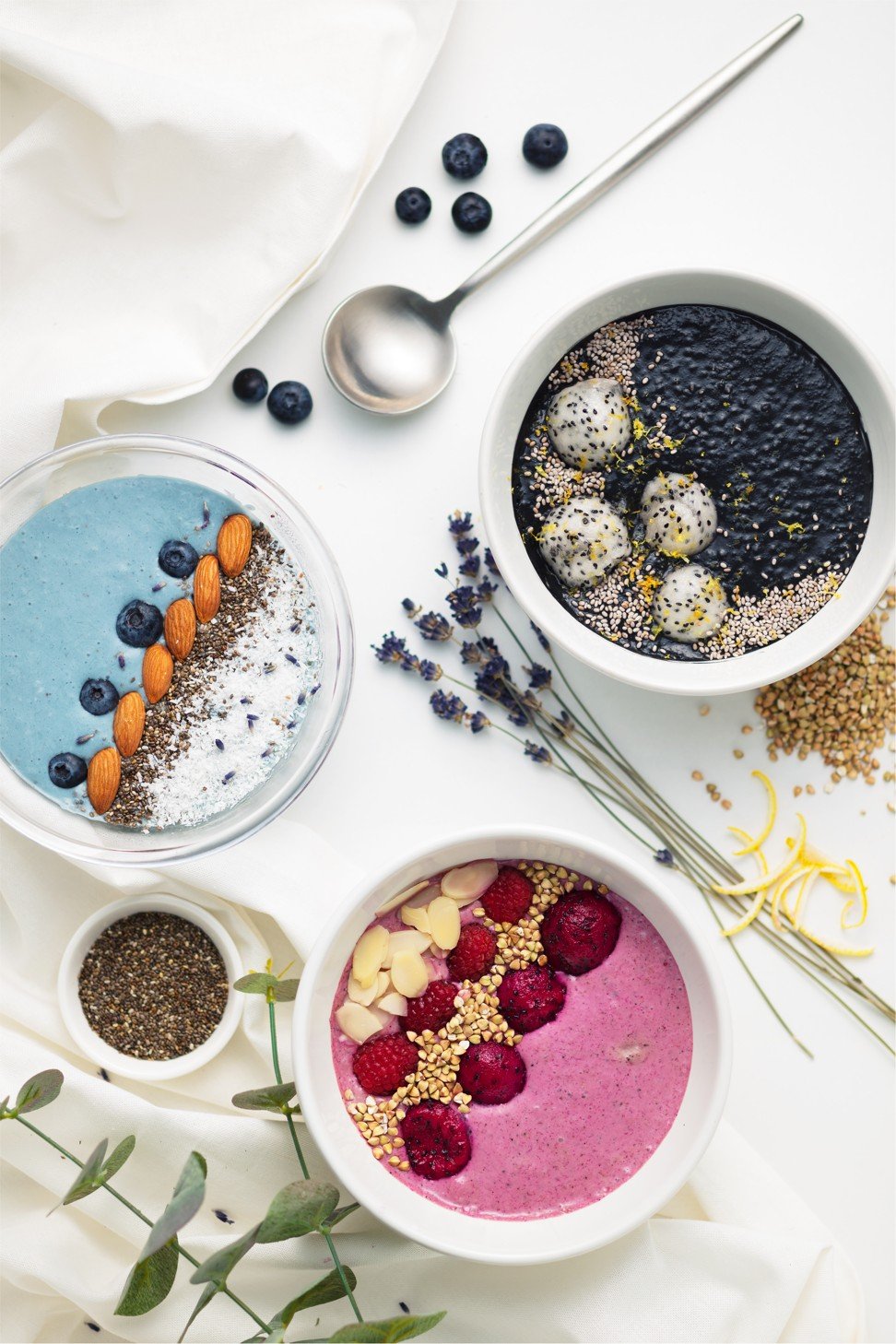 Can't quite quit the latte? The Cakery now offers not one, but three different versions of vegan lattes for your caffeine fix – just take your pick from the turmeric latte, beet latte, matcha latte, and black goji berry taro latte.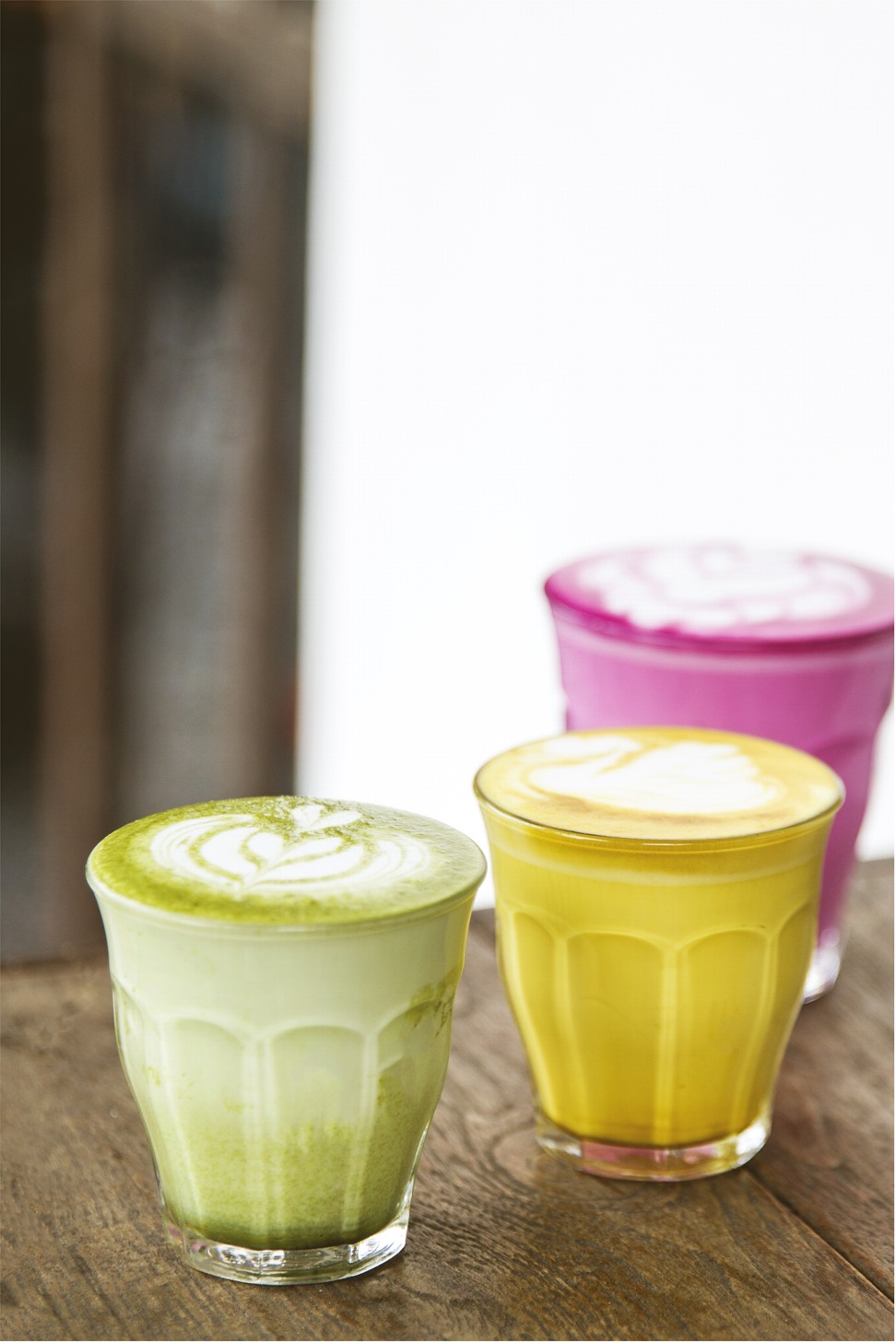 Not only will it cure your sweet tooth, each latte kicks in with a superfood hit. Riding high on the vegan wave, The Cakery is also offering four different smoothie bowls that are simply delicious and oh-so-addictive. For those vegan unicorns who love their food blue (like we do), you will absolutely love Blue Ocean, a blueberry mix of blue spirulina, bananas, coconut milk and toppings of coconut flakes, chia seed, almond and lavender. It does come originally with honey though – so if you are honey-free, do give the staffers a heads-up while ordering and they will be more than happy to take it out.
The Cakery at LANDMARK
Shop 303, LANDMARK, Central
6683 3833.
Top 10 foodie spots revealed – and the winner is surprising

5. Damn, those burgers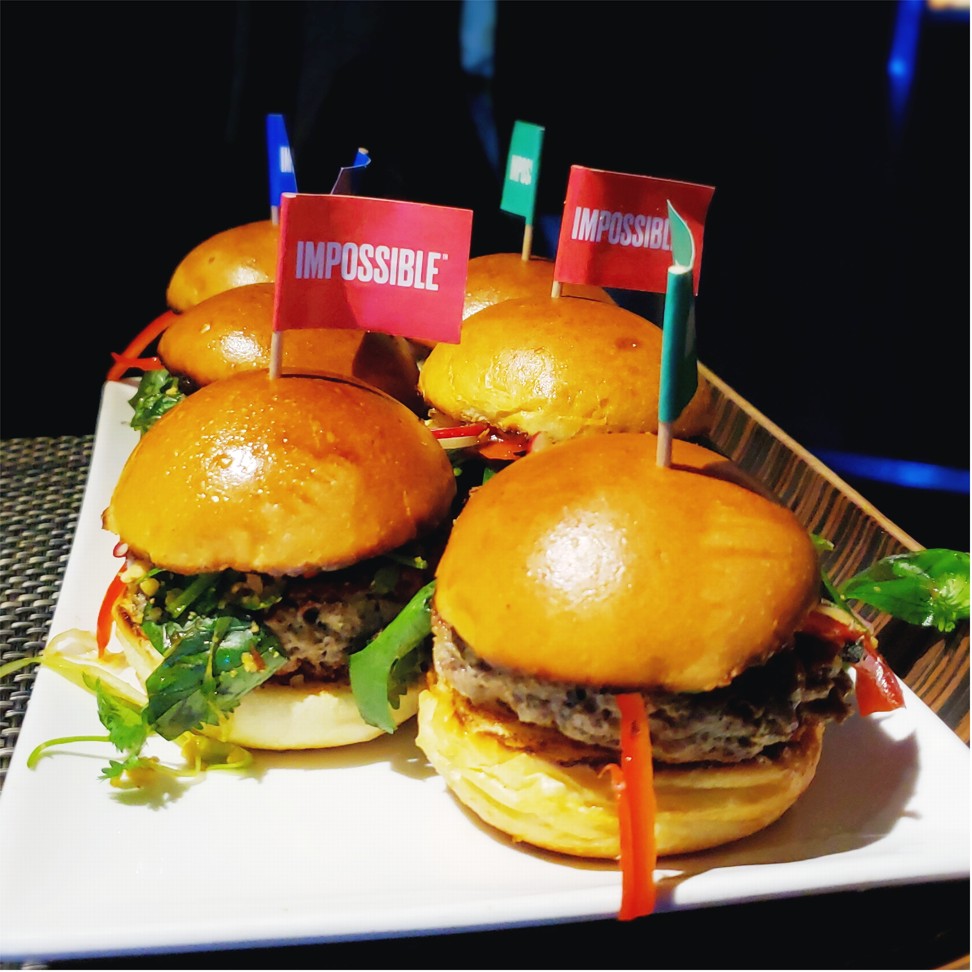 The Impossible Burger from Impossible Foods is a newly launched venture in Hong Kong, which is its first location outside the US, and we got a first taste during their launch party.
Many vegans are choosing meat-free and dairy-free options for environmental reasons, and believe that humanity's hunger for meat is damaging both our ecosystems and our health. Impossible Foods has made it its goal to positively change this around, but introducing its first product – The Impossible Burger.
Say yes to more space, less waste: how to stay stylishly sustainable in Hong Kong
The burger is juicy, with a tender patty that tastes extremely flavourful, and oozes juice as you bite into it. Patty, you ask? Yes, but it's a burger patty that is made completely from plants, using the magical ingredient called "heme", which is a molecule that's responsible for generating the unmistakable flavour and aroma of cooked meat. Impossible Foods calls it a "delicious burger made entirely from plants for people who love meat", but it can also be a taste of meat for people who are vegan.
Want more stories like this? Sign up here. Follow STYLE on Facebook, Instagram and Twitter