The way to our hearts is first and foremost through our stomachs. But it doesn't hurt to be easy on the eyes as well. Young, gifted, and suave, these star chefs are blessed with a winning combination of talent and charisma that will make you swoon and keep you coming back for more.
Jock Zonfrillo, Orana
Jock Zonfrillo has the rugged good looks and mercurial temperament of a rock star, but his cooking displays remarkable sensitivity. His trailblazing restaurant in Adelaide celebrates aboriginal ingredients like native plants, bush honey, and wild game. Crocodile consommé is seductively spiced with aniseed and cinnamon myrtles, while puffed kangaroo tendon gets a kick from native pepper paste. Green ants provide a surprising finishing touch to an elegant dish of mullet and indigenous herbs.
Louis Pacquelin, Akme
Canadian chef Louis Pacquelin started working in restaurants when he was a high school student, before training in France under Alain Ducasse. The kitchen prodigy has grown into the poised and confident head chef of Akme, in Shanghai, where he turns out polished dishes such as silky foie gras flan and perfectly roasted pigeon with buckwheat and sage. The young chef shows his edgy side in a jet-black dessert of roasted pineapple and vanilla ice cream in charcoal powder.
Rise of Ken Chan from dropout to three Michelin-star chef in Taiwan
Vicky Cheng, VEA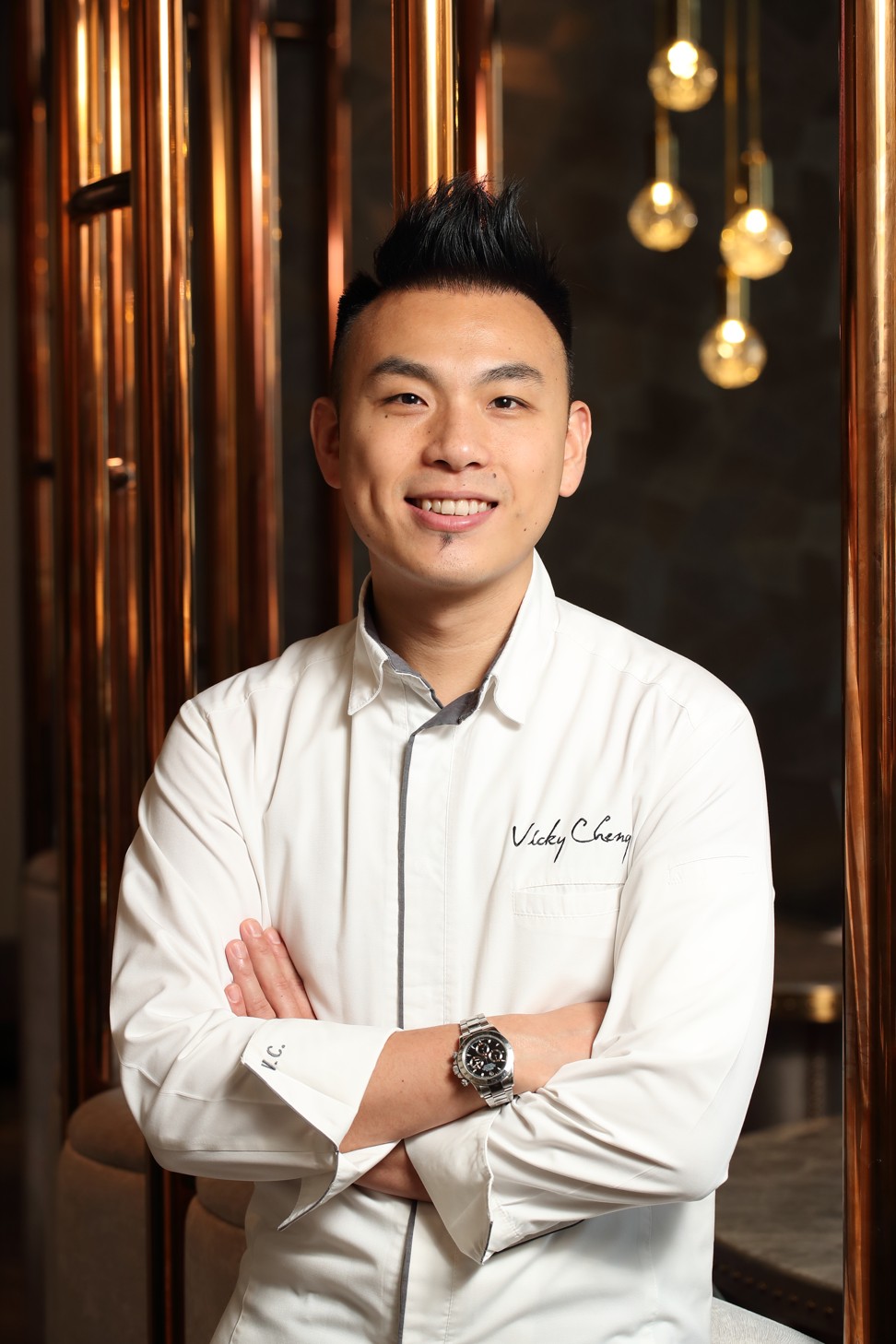 Hong-Kong-born Vicky Cheng's youthful, boy-next-door appearance belies formidable experience. Raised in Canada and the US, he honed his skills at Toronto's Canoe and New York's Daniel. At Michelin-starred VEA, in Central, the chef combines classical French techniques and Chinese flavours to stunning effect. Crispy fried cod skins dotted with a purée of salted fish and bak choi evoke nostalgia for his childhood in Hong Kong, while roasted sea cucumber – afloat on a pool of creamy flower crab bisque and finished with a spritz of 22-year-old Hua Diao wine – reflects his multicultural migrations. Creative cocktails by award-winning mixologist Antonio Lai make perfect pairings.
André Chiang, RAW
André Chiang is almost as famous for his impeccable sense of style as he is for his refined cuisine – for the record, he's partial to Hermès. The winner of the Lifetime Achievement award at Asia's 50 Best Restaurants 2018, Chiang relocated to his native Taiwan in late February after closing his two-Michelin-starred restaurant, André, in Singapore. Three years ago, he opened RAW – ably led by young chef Alain Huang – as a platform to advance gastronomy in Taipei. The menu features spiffed-up takes on Taiwanese dishes such as taro and peanut purée on a crispy corn wafer.
How to make the perfect French macaron
Hiroyasu Kawate, Florilege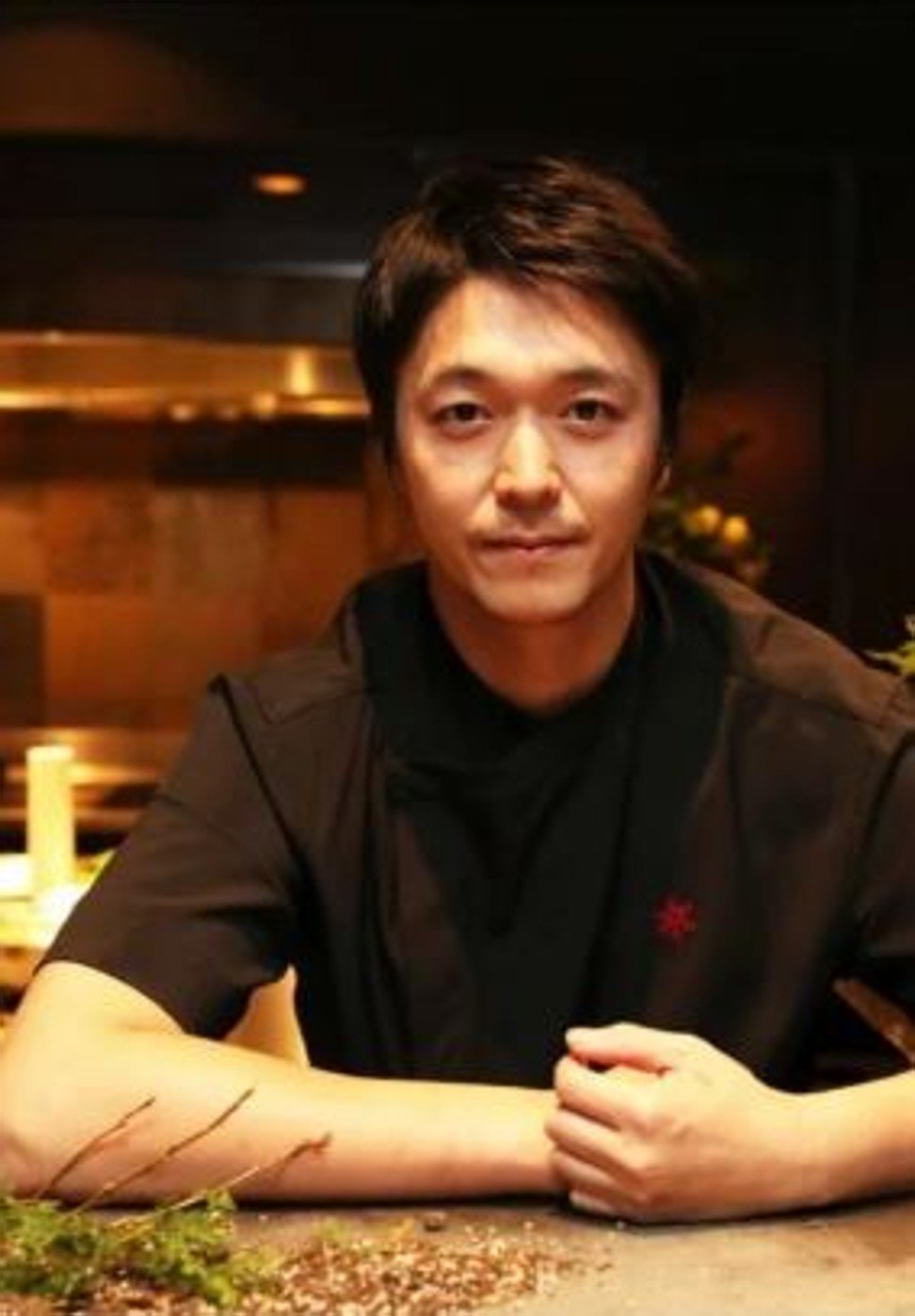 With its dark stone counter and dramatic lighting, Florilège – which ranks third on the list of Asia's 50 best restaurants – could get by on looks alone. The open-kitchen layout adds a theatrical touch, and Hiroyasu Kawate is the star of the show. The food is avant-garde, technically stunning, and precise. A flash-seared sanma (saury) rosette is wrapped around refreshing slivers of gingery myoga in a buttery emulsion topped with caviar, while savoury egg custard comes with shiitake mushrooms and truffles.
Thitid Tassanakajohn, Le Du
The hair, the smile, the dimples. Thitid "Ton" Tassanakajohn could pass for the front man of a boy band, but he's serious at the stove. After training at Eleven Madison Park and Jean-Georges in New York, he returned to Bangkok and opened Le Du in 2015. Contemporary reinterpretations of Thai food like the signature khao chae – shrimp and pork pate with pickled radish and jasmine ice cream – display the chef's creativity and flair. The excellent wine list reflects his vinophilic tendencies.
6 celebrity chefs to prepare haute cuisine aboard the World Dream
Shinobu Namae, L'Effervescence
Shinobu Namae has the windswept locks of a Romantic poet and the searing intellect of a contemporary philosopher. A commitment to sustainability underpins the innovative cuisine at two-Michelin-starred L'Effervescence in Tokyo, where Namae works directly with farmers to source top-quality local produce for his imaginative presentations. Flounder is topped with a sabayon of kabosu citrus, maitake mushrooms, and crunchy strands of saltwort. In a tribute to the mountains and sea, blushing slices of roast beef are paired with smoked mussels and parsnips.
Thomas Zacharias, Bombay Canteen
Executive chef Thomas Zacharias brings a hipster attitude (along with a hipster beard) to Mumbai's popular postmodern Indian joint, Bombay Canteen. In a buzzy dining room designed to invoke a colonial bungalow with a Brooklyn vibe, Zacharias, who previously worked at New York's three-starred Le Bernadin, gives his grandma's recipes the fine-dining treatment. There are flatbread tacos stuffed with Goan pork vindaloo, and Indian-style eggs benedict drizzled with an emulsion of green chilies and coconut oil.
Book now for new Noma-linked restaurant in Tokyo
Lam Ming-kin, Longtail
Born and raised in Hong Kong, Lam Ming-kin is a commanding, tattooed presence in the kitchen. Longtail, his newest venture in Taipei, received a Michelin star a year after opening in 2017. The menu offers modern Asian fusion dishes such as charred foie gras dumplings, uni with Taiwanese tobiko and seaweed, and shrimp sliders with pickled onions and sriracha. Cocktails such as the Lost in Translation – shiso-infused rum and cucumber bitters with green-tea umeshu – complement the contemporary cuisine.
Susumu Shimizu, Anis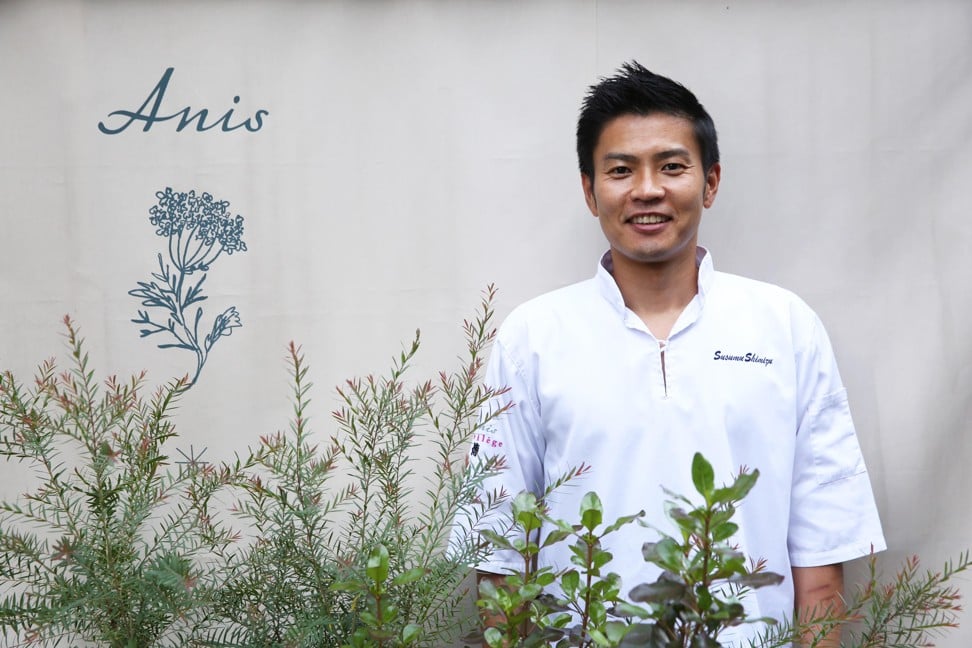 Susumu Shimizu has mastered grilling - the most masculine of culinary endeavours. Meat, cooked low and slow on the plancha at bistro Anis in Tokyo, takes centre-stage. Shimizu spent two years working at Alain Passard's L'Arpege in Paris, and it shows. Wild pork has the perfect springy bite you'd expect from game, but with a sweet acorn aftertaste. Humble chicken, served with a rainbow of seasonal vegetables, is elevated to new heights.
Want more stories like this? Sign up here. Follow STYLE on Facebook, Instagram and Twitter