Dim sum is one of China's most famous culinary exports and has travelled to all corners of the planet. While it is generally recognised that the tradition was born in Guangzhou, it is in Hong Kong where it has truly flourished and has become an art form.
Today, the tasty morsels characteristic of dim sum, also known as "yum cha" (meaning "drink tea"), are mostly associated with lunchtime, especially as a family experience on the weekend. But a few decades ago, they were breakfast items for many Hongkongers. Those employed as manual labourers would typically go to a reasonably priced cha lau (tea house) such as Lin Heung at the crack of dawn – starting from around 5am – to have a pot of tea, a steamer or two of dim sum and a pot of steamed rice with ingredients such as meat patties with pork and salted fish; or pork rib and chicken feet. The idea was to fuel up for the day, so that they could work through until late afternoon.
6 best dim sum restaurants in Macau
Businessmen, on the other hand, would go later in the morning to flashier places, the legendary Luk Yu among them, to talk shop.
Over the past five years or so, dim sum has become ever more diverse, with very refined venues at one end of the scale, and 24-hour neighbourhood joints at the other. Here, we have summed up eight (auspiciously) quintessential dim sum experiences in Hong Kong.
For the hipster:
Dim Sum Library
124/Level 1, Pacific Place, Admiralty, 3643 0088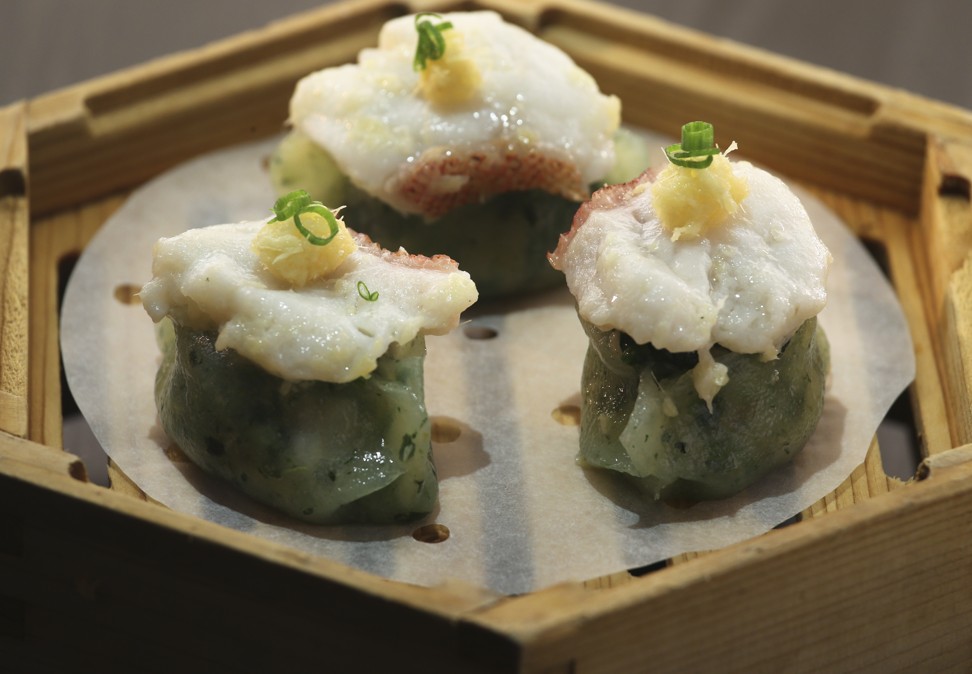 The feel: A posh 21st century interpretation of a traditional tea room.
The food: Dim sum has been given a gourmet upgrade here, as is evident from the dishes it serves, such as wagyu beef puff with black pepper (the meat melts in the mouth); black truffle har gau (shrimp dumplings); Hokkaido king crab and sea urchin spring rolls; and seared foie gras with Osmanthus-smoked coddled eggs. All the dishes are sensational.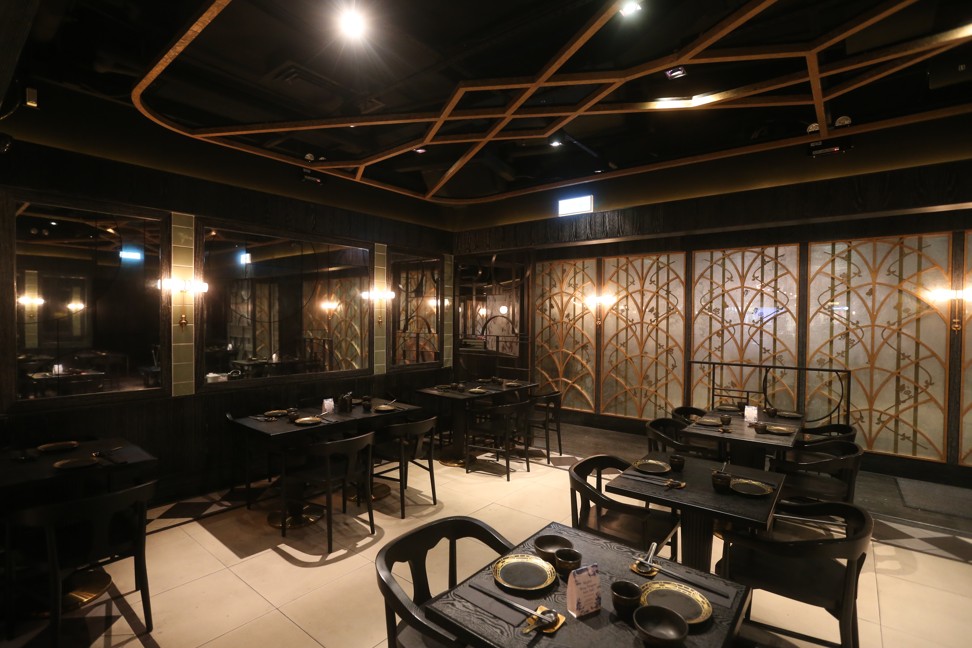 The fun: Instead of coming in run-of-the-mill steamers, every dish is presented with elegantly designed crockery to make them look like pieces of art. Other than tea, you may also complement the food with specialist cocktails such as Blackened rosebuds (vodka infused with jasmine tea, served long with dried lime, a home-made jasmine syrup, fresh lemon and tonic); and 13 Tiles (cognac with raspberries, lemon juice, fresh apple and a Chinese-black-tea-coated rim). There is also a decent wine list.
Final verdict: This place is a testimonial to Hong Kong's sophistication as a city for dining and how it has refined the art of dim sum.
Six rules for eating dim sum like a pro
Tycoon Tann
74 Wellington Street, Central, 3125 3228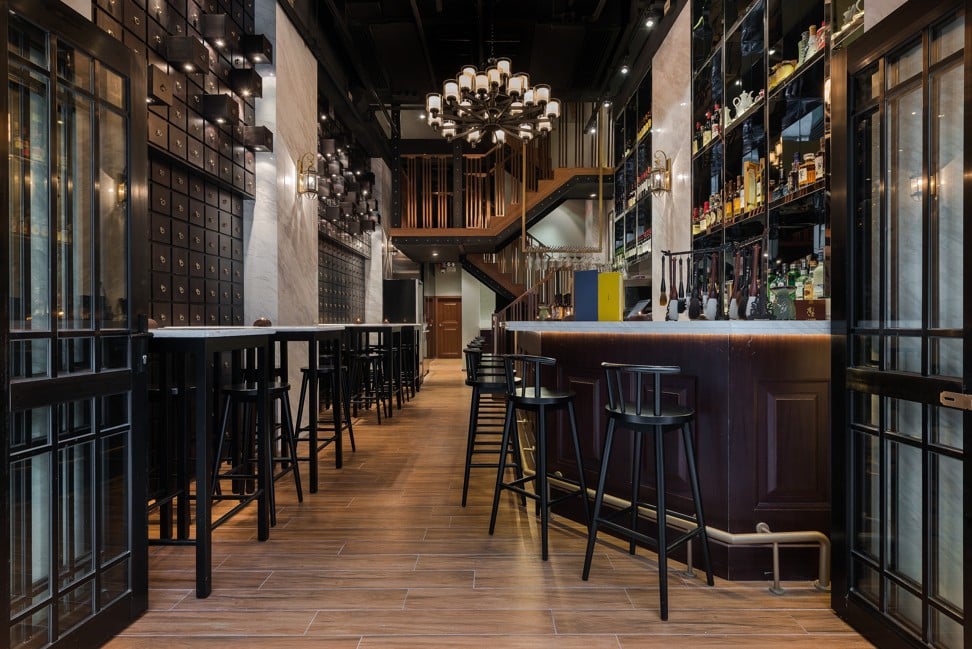 The feel: This is as much a trendy hang-out as a Chinese restaurant, with the decor of the ground-floor bar inspired by a traditional Chinese medicine shop.
The food: The select dim sum menu offers familiar dishes as well as slightly more decadent ones – such as soup dumpling with crab meat, bamboo pith and conpoy; signature abalone and chicken puff; Tycoon Tann steamed shrimps dumplings; and steamed beanburd and minced pork with chilli sauce dumplings – and they have been given good reviews online.
The fun: You may also choose to enjoy snacks such as sliced Peking duck with caviar and Tycoon Tann dim sum platter at the bar with Chinese-inspired cocktails, with examples including Yum Cha (gin, St Germain, lemon juice and fruit tea) and Chi Pao (whisky, moutai, apple juice and lemon juice).
Final verdict: This restaurant speaks to the ongoing trend in casual dining, where fine food can be enjoyed sitting down, or standing by the bar. It has also furthered dim sum's status as an international food.
Yum Cha
Multiple locations including 2/F, Nan Fung Place, Central, 3708 8081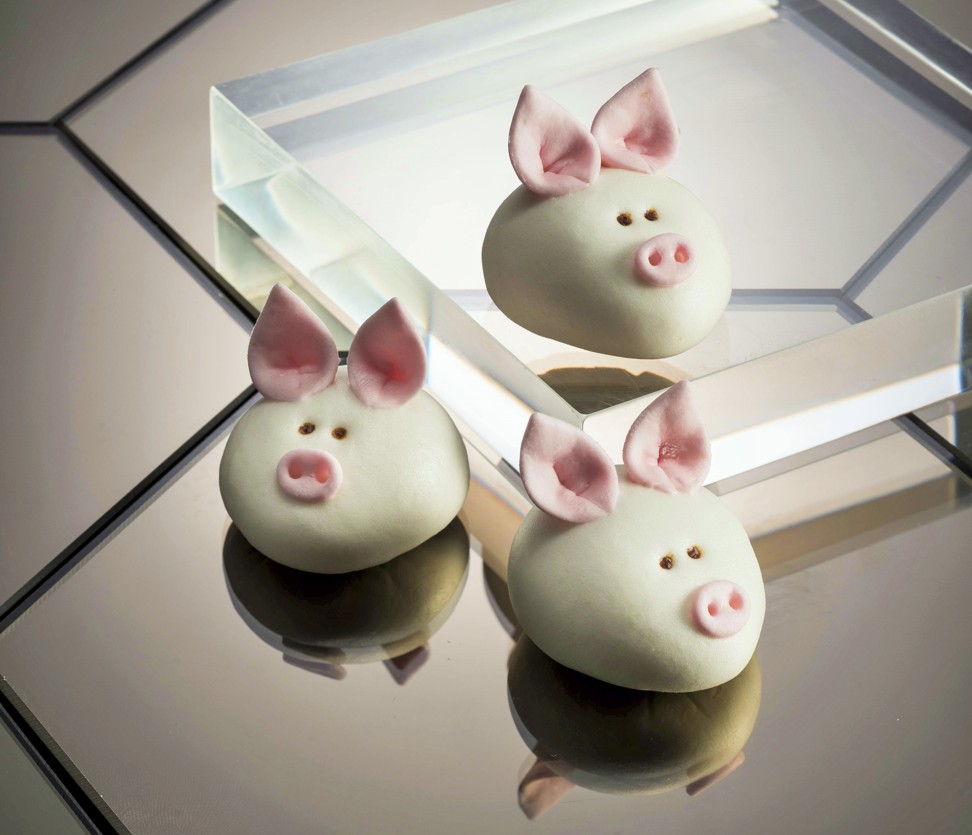 The feel: With high ceilings, large windows and spacious interiors of tailor-made red-brick walls and copper pipes, the restaurant aims to project a New York loft vibe.
The food: The restaurant is also quick to point out that it serves authentic Chinese recipes, although the presentation is definitely an upgrade. Shrimp and vegetable dumplings are presented in a polished black steamer, and crispy sweet and sour wonton are served in a silver treasure box.
The fun: The team behind this chain of restaurants are obviously a fun bunch – barbecue pork buns are shaped to look like little piggies, while there are also treats that look like doggies and birds (presented in a cage).
Final verdict: They have shown that dim sum is all about fun.
Dragon-i
The Centrium, 60 Wyndham Street, Central, 3110 1222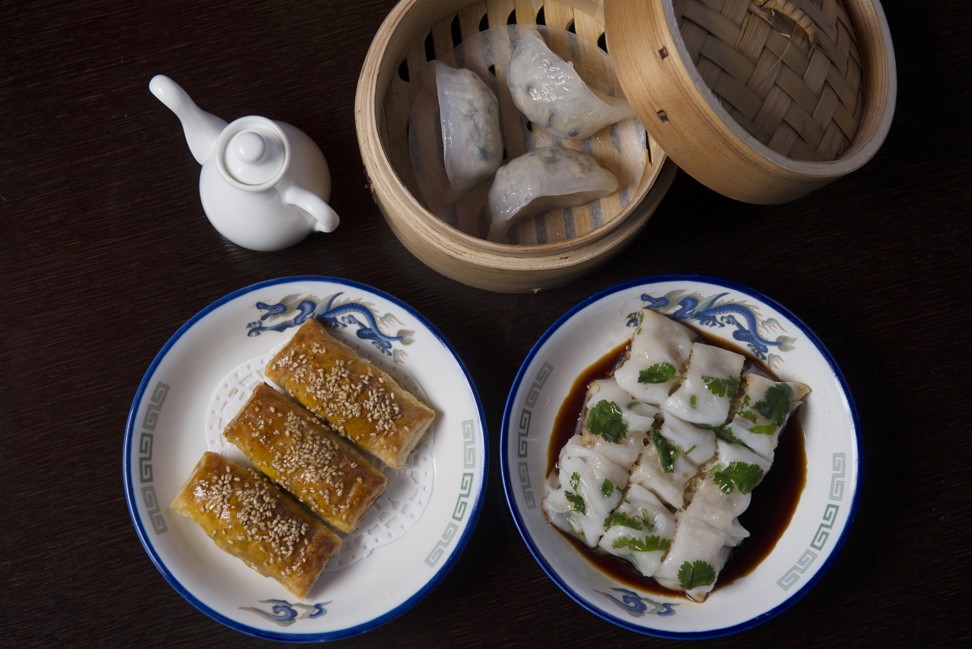 The feel: This long-time favourite is also a nightclub after dark so there is always a bit of that funk vibe to it. The spacious interior features big circular banquette booths, carved wood screens of geometric Chinese patterns and hanging cylindrical red lanterns with dragon shadows.

The food: The selection from the all-you-can-eat menu is superb and everything is presented elegantly. The food is not only authentic but made to optimal standards: the skin of the har gau is delicate but firm, and the crustacean inside plump and crisp. The deep-fried crab claws with shrimp paste come with a crabmeat cake coated by a golden crust. The individually portioned steamed conpoy and crabmeat with bamboo pith dumpling in supreme broth is smooth and full of umami flavour.
Wing Lei Palace gives dim sum a taste of refinement
The fun: Other than premium tea, you can also make it a boozy event – this is also a nightclub. At weekends, you can top it off with free-flowing Moët & Chandon Ice Imperial. The outdoor terrace is also a great spot for hanging out.
Final verdict: This dim sum experience is not new – in fact, it started in early 2000s. But after all these years, the pioneer is still a winner.
In heritage buildings:
ClubONE The Grand Stage
2/F, Western Market, 323 Des Voeux Road Central, 2815 2311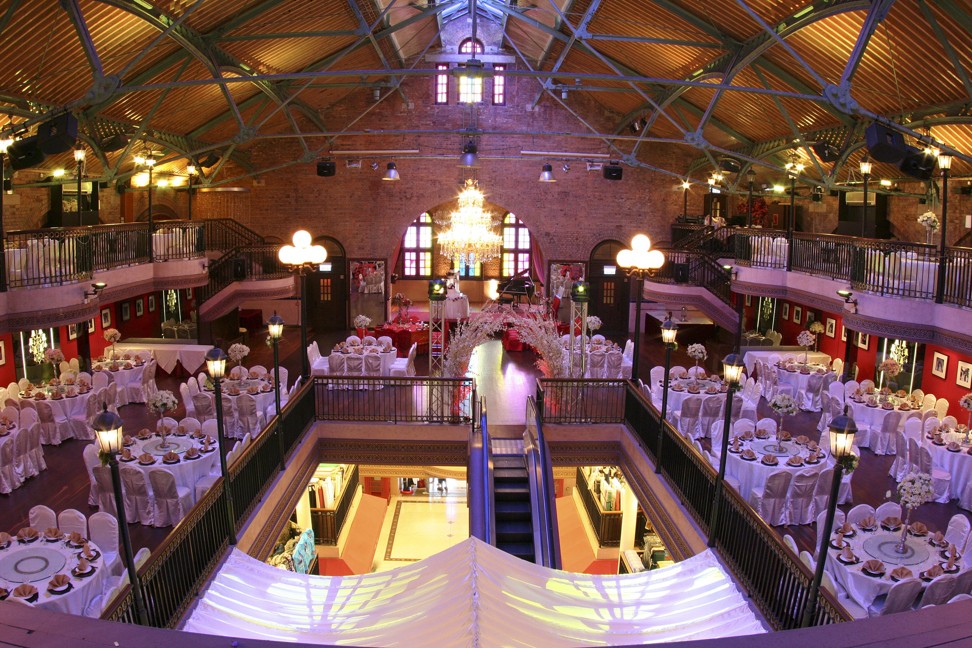 The feel: This restaurant is a hidden gem on the top floor of the Western Market, an Edwardian-style Grade 1 heritage building with a Gothic interior architecture. The high ceiling, the stained glass windows, black wrought-iron fences and redbrick walls make this place a truly timeless experience. You may also notice the 2,000 square foot dance floor and 10 foot long chandelier – this place is a popular venue for banquets and ballroom dancing.
The food: The dim sum menu is extensive and includes all the usual choices, including a good range of rice rolls. There is a separate section of "traditional favourites" such as steamed fish maw stuffed with mashed shrimp; traditional chicken bun in jumbo size; and pork dumplings with quail eggs.
The fun: Imagining all the ballroom dancing action that takes place here on some afternoons and evenings.
Final verdict: Other than being a location of great historical value, the food at the restaurant is also consistently good.
LockCha Tea House
G/F, The K.S. Lo Gallery, Hong Kong Park, Admiralty, 2801 7177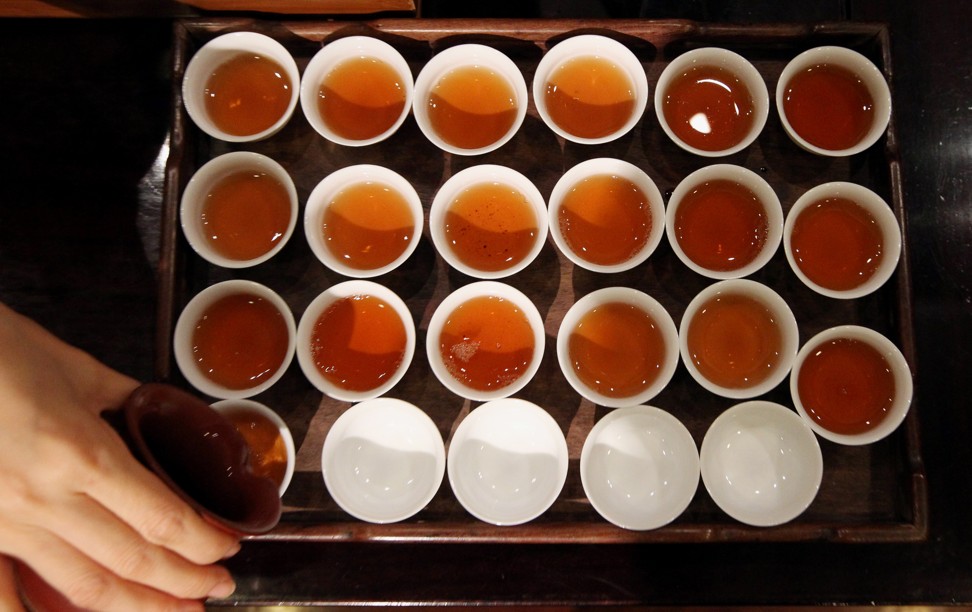 The feel: Other than the classic tea house décor and the fact that it is located in the Hong Kong Tea Museum, a structure built in 1846 as the residence of the Commander of British Forces in Hong Kong, this space also oozes a sense of calm. Indeed, it was opened in 2003 by the owner of a tea business, who sees tea drinking as an art that nourishes the body as well as the mind.
The food: The vegetarian dim sum is delicate and wholesome. The kitchen is able to create diverse textural experiences with various vegetables in all the different dumplings and buns. Naughtier choices include the deep-fried vegetarian spring rolls.
Dim sum at Mott32 is an experience to be savoured
The fun: This is a multidimensional experience: LockCha also sells its own brand of tea ware and offers tea classes. And you can also visit the museum after your meal to learn more about the tradition.
Final verdict: This is an experience that both locals and out-of-towners should not miss.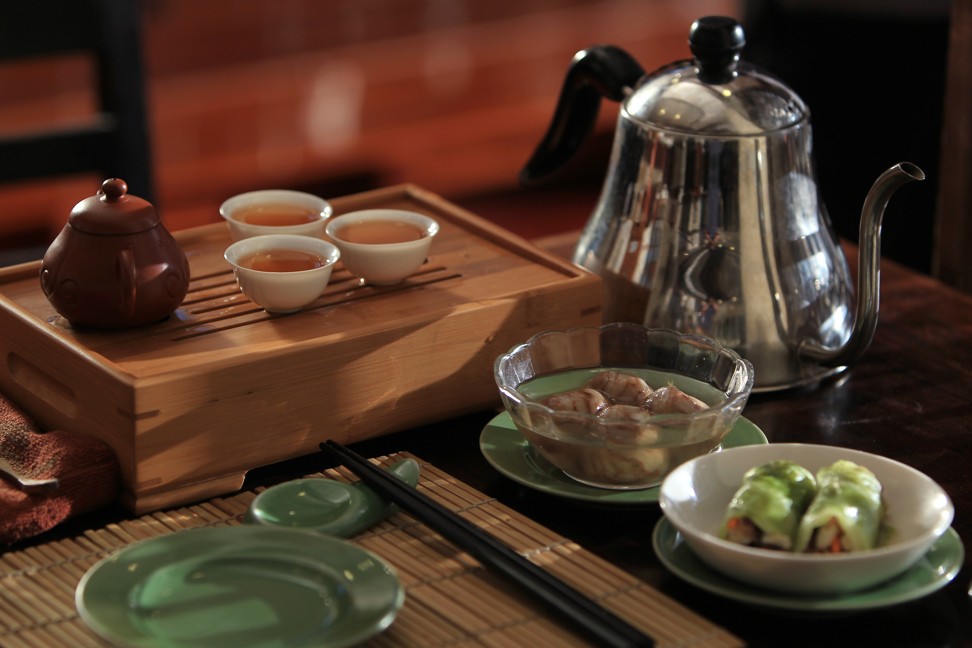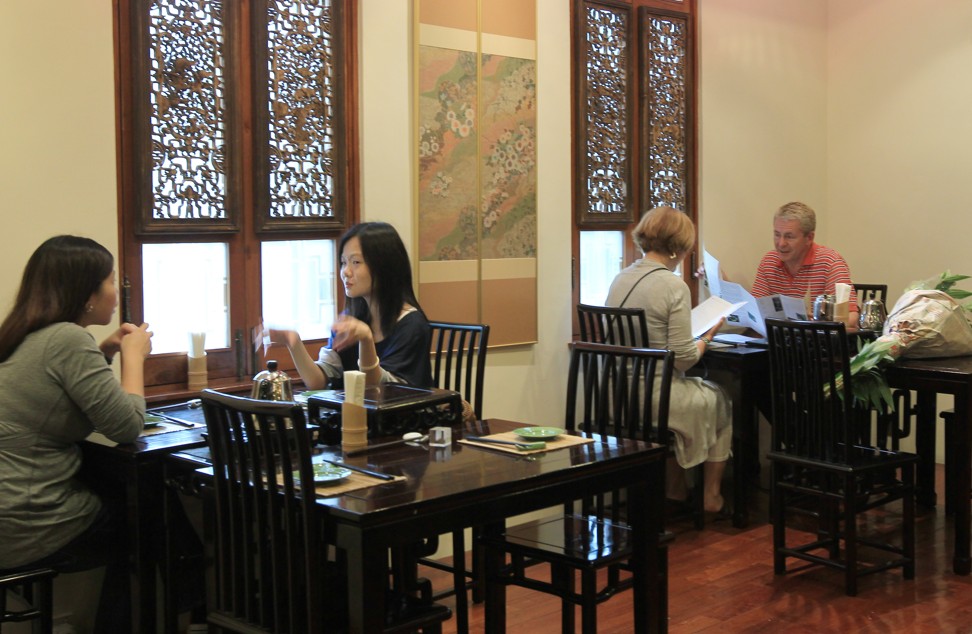 Down memory lane:
Luk Yu Tea House
24 Stanley Street, Central, 2523 5464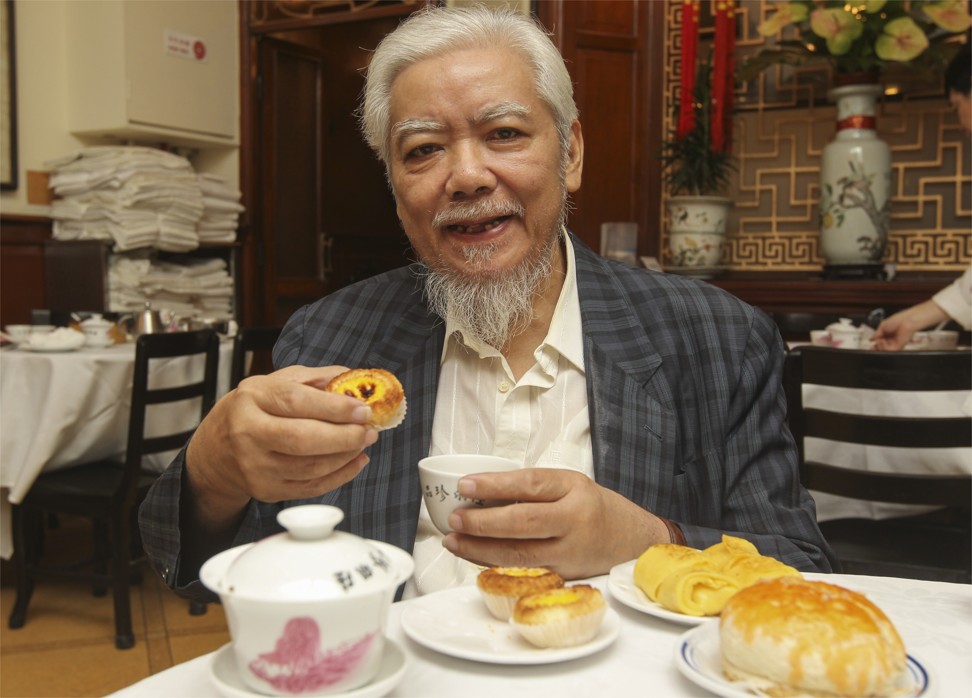 The feel: This restaurant, named after a tea master in ancient China, opened in Hong Kong in 1933 and has since become an institution. It moved into the current three-storey space in 1976 but it has successfully created an environment which suggests it has been there since day one. Sitting here, you can easily visualise how businessmen half a century ago came here to discuss business in those darkwood chairs and under the ceiling fans.The original name plaque at the door,the calligraphy paintings, the Chinese screens, vases, and the abacus at the cashier complete the package.
The food: A lot of the old classics – as well as some said to have been created here – can still be found at this restaurant, such pork liver dumplings; fried shrimp dumplings served with a clear broth; and a rice roll, served cold, with shredded roast duck, ham and pork as filling. Of course, there are also the usual siu mai, har gau and barbecue pork bun (this recipe is heavier on the oyster sauce).
The fun: The waiters of Luk Yu are famously grumpy to customers who aren't regulars and who haven't been coming for years, so after a while, it has become almost comical to watch them being rude.
Final verdict: Many diners lament that the food at Luk Yu isn't what it used to be, and that it has become inconsistent. But still, this is a Hong Kong experience you'll definitely want to repeat.
Where to eat in Hong Kong and Macau: 9 places to savour in June
Lin Heung Tea House
162 Wellington St, Central, 2544 4556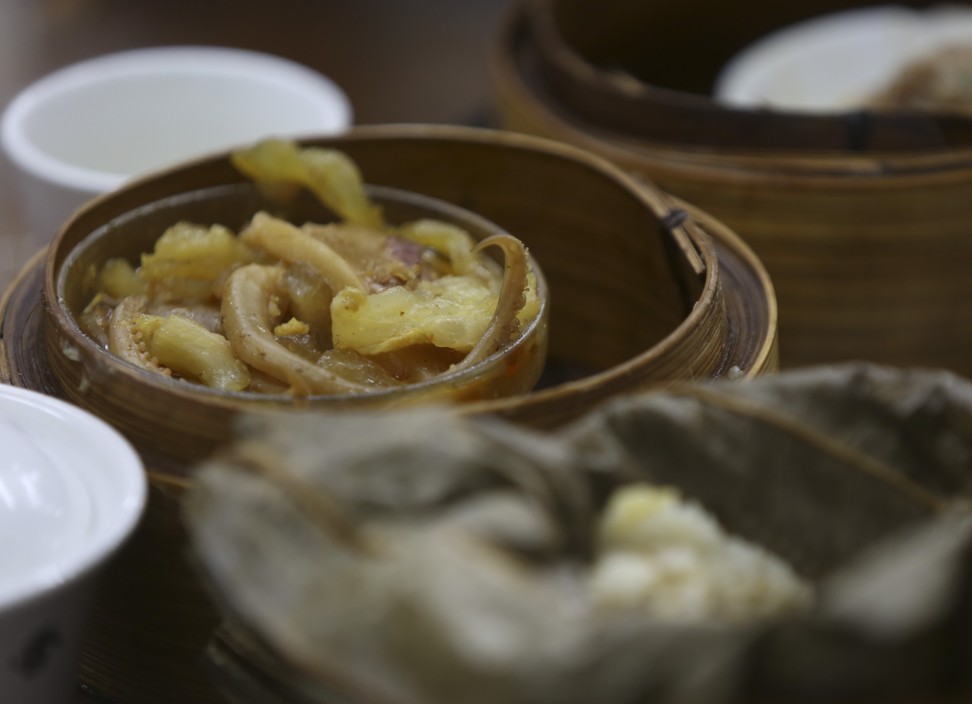 The feel: Established in 1926 (and at this location since the 1980s), this tea house has always opened its doors at the crack of dawn. In the earlier, quieter hours, you can admire the unpretentious fluorescent-lit interior with simple calligraphy paintings, framed drawings of old Hong Kong and ceiling fans. But at lunchtime, you will be consumed by the utter chaos, but that's part of the fun.
The food: No fancy presentation, just good, authentic food. Some of the old dishes include steamed fish head; steamed tripe with pig skin; and "Malay" sponge cake (the Cantonese take of the pandan cake). Don't worry, there are more "normal" offerings as well, and the deep-fried wonton with sweet and sour dips are to die for. Whatever you get here, you can be assured it's the real stuff.
The fun: There is nowhere else like it; when it gets crowded at lunchtime it's everyone for themselves. Find your own seat (you are likely to have to share a table), and be mindful not to knock over those spittoons placed all around, and to rinse the utensils with the bowl of hot water provided (for extra cleanliness – it's the tradition) before the adventure. You will quickly notice people chasing after dim sum trolleys and mobbing the dim sum ladies holding trays of staggered steamers to secure their favourite dishes. In fact, the best way to get exactly what you want is to have your dim sum slip (chopped every time you get a dish to tally the bill) at hand and wait by the kitchen door. When a trolley or dim sum lady emerges, shout out what you want. Shyness is not valued here.
Where to eat in Hong Kong: from Peruvian Chinese fare to the new izakaya
Final verdict: Literally, the food is worth the fight. And in many ways, having to fight for the best dishes makes them taste even better.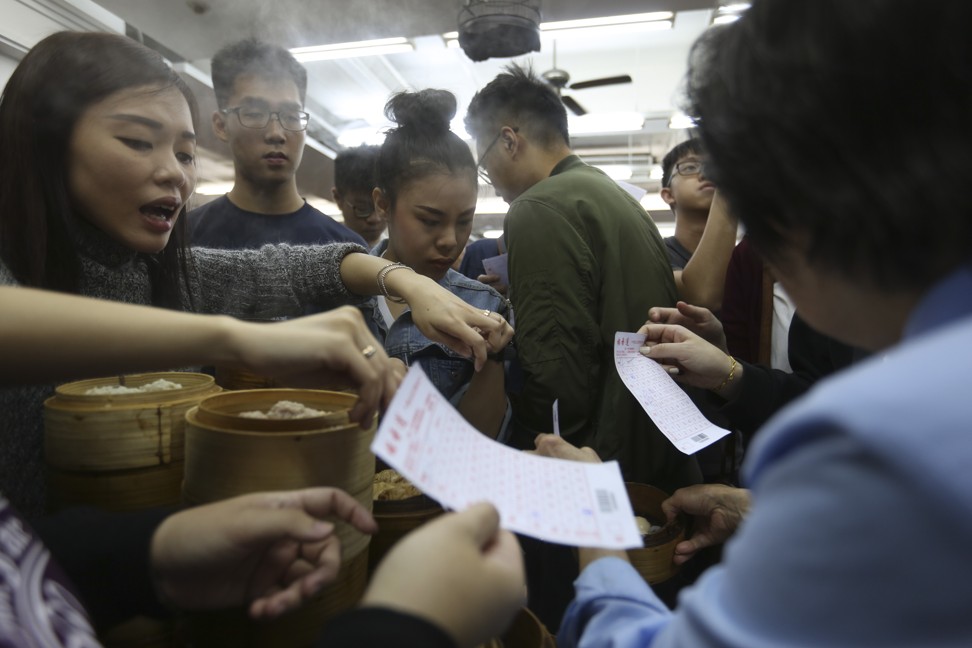 Want more stories like this? Sign up here. Follow STYLE on Facebook, Instagram and Twitter