While many of us pack our beach essentials into suitcases and cars this summer, a small society of elite travellers will stock their private jets with Dom Pérignon for destinations that many people will only ever dream about.
For members of the millionaires-and-billionaires club, summer holidays mean sailing their yachts to Ibiza, in Spain, lounging alongside Richard Branson on Necker Island, in the British Virgin Islands, and partying until sunrise in St Tropez on the French Riviera.
5 luxury hotels with private suites for long stays in Southeast Asia
However, these exclusive hubs make up a mere sampling of what is available to the top 1 per cent.
Jack Ezon of Ovation Vacations says these affluent holidaymakers look for exclusivity, sophistication, and authentic, memorable experiences – and his clients are willing to spend, on average, about US$30,000 per week for it.
"For some, it means privacy and digital detox to disconnect from the world and reconnect with the people they love, the places they go, and most of all, to themselves," he says.
"For others, it is about celebrating – whether at the best table on the dance floor, the hottest nightclub, or with friends in a see-and-be-seen environment like Sardinia, Ibiza or St Tropez."
Anne Scully of McCabe World Travel says that when it comes to choosing the right resort, both hospitality and the opportunity to experience a culture are key for wealthy people.
They want to mix Michelin-star dining with authentic local eateries.
"Wealthy people are different because they can afford more choices, but that does not mean they have better vacations," she says.
5 most amazing swimming pools in Bangkok hotels
"To have a great vacation, a client must be open to new tastes, cultures, and taking a leap of faith with new opportunities."
From the South Pacific beaches of Bora Bora to the savannahs of South Africa, here are seven luxurious resorts that offer everything that the wealthiest travellers are looking for and more.
1. Aman Sveti Stefan, Montenegro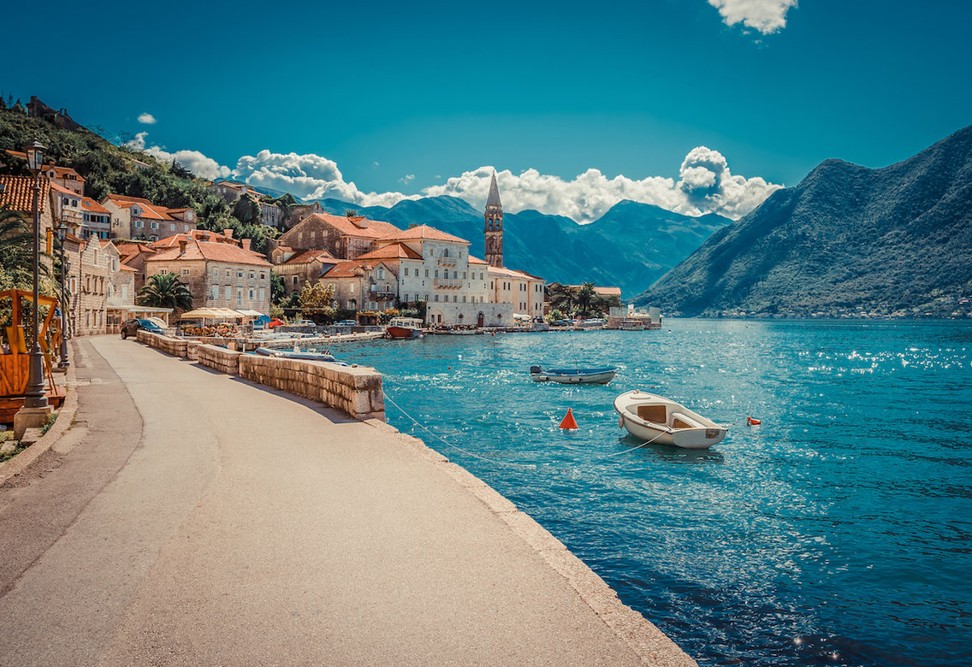 Starting at US$4,500 a night, Aman Sveti Stefan, in the sovereign state of Montenegro, offers a two-storey suite with a private swimming pool overlooking the stunning Adriatic coastline.
The resort occupies a 15th-century village on its own private island and features a 20,000-square-foot (1,860 square-metre) spa.
6 new luxury hotels raising the bar in Shanghai
When guests are not catching rays of sun on one of the property's three pink-sand beaches, they tend to hop around the cities and islands over the border in Croatia, partying into the night on nearby Hvar and touring the ancient Unesco World Heritage Site of Dubrovnik, Ezon says.
2. Gladden Private Island, Belize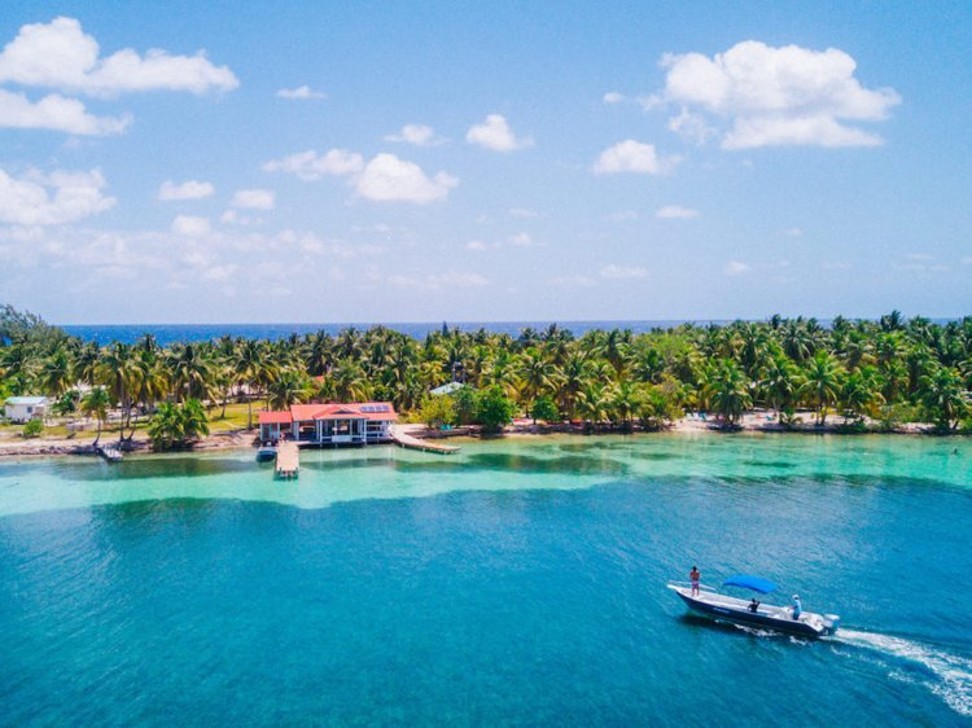 For those who do not want to share their private island with other holidaymakers, one resort off the coast of Belize, in Central America, allows guests to have an island all to themselves for US$3,000 per night.
Gladden Private Island is so private that the entire staff stay on a separate island and take a boat to and from Gladden at the guests' request.
Hottest new niche in high-end travel is an island hotel for just US$2,950 per night
Here, breakfast on the roof terrace yields a view of the Maya Mountains and surrounding protected marine reserve.
3. Belmond Grand Hibernian, Ireland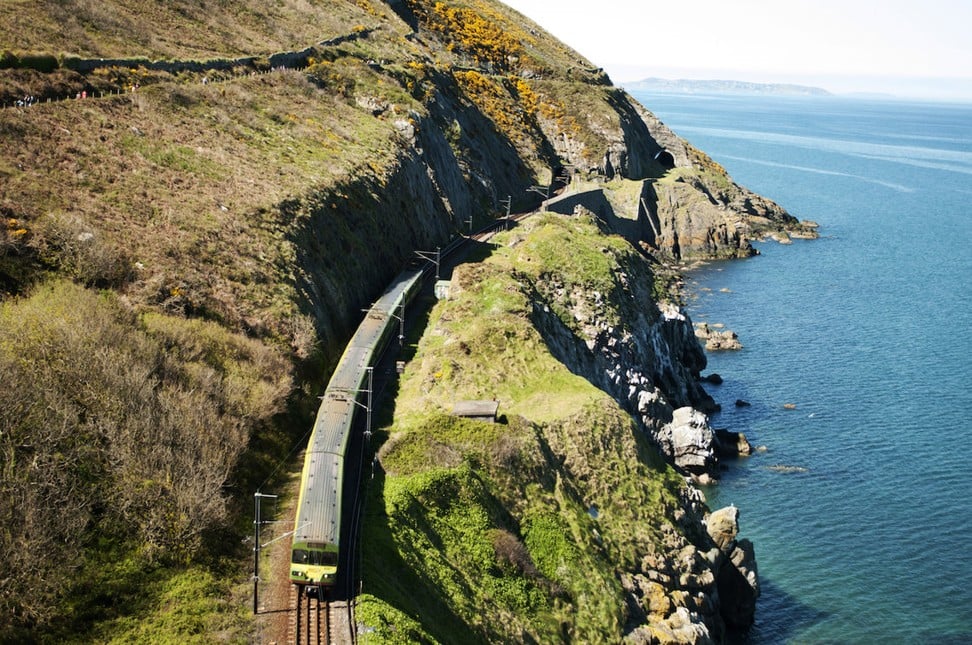 Not all travellers opt for private island holidays, though, Ezon says. Some non-beachgoers prefer the lush landscapes – and world-class golf – of the Emerald Isle.
And while being on a train for up to seven days might seem opposite to luxury, the Belmond Grand Hibernian packages ultra-luxe Ireland holidays into multi-day train rides, including stop-offs at 17th-century palaces, storybook castles and the iconic Cliffs of Moher for between US$3,000 and US$11,000 per person, per journey, according to Belmond.
The sleek, Gregorian train offers modern Irish cuisine, live music, and lavish, if compact, sleeper cabins.
4. Soneva Jani Resort, Maldives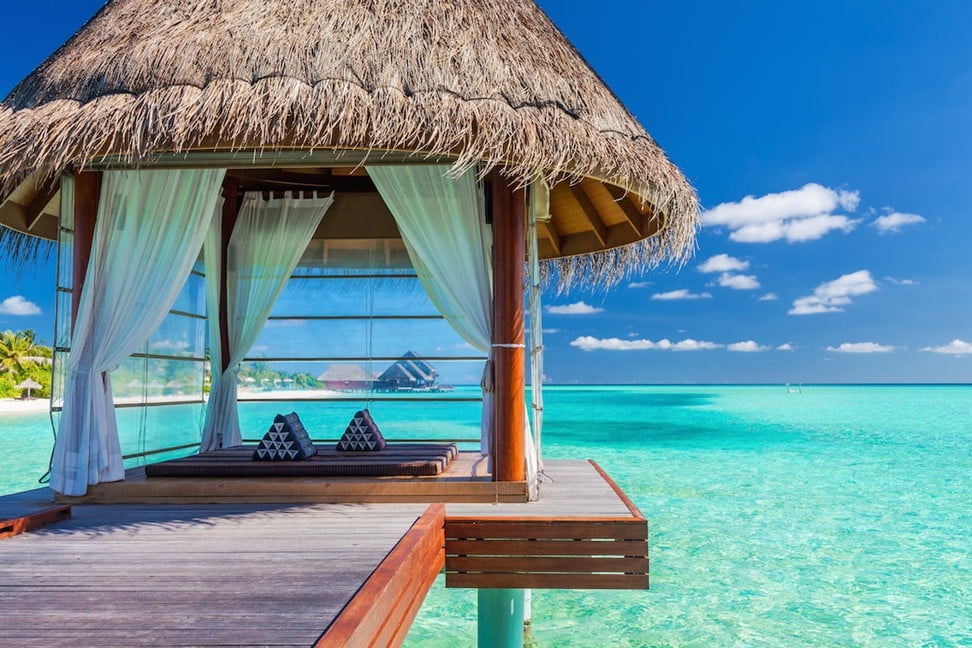 Comprising more than 1,000 coral islands in the Laccadive Sea, the South Asian sovereign state of Maldives, situated in the Indian Ocean, has long been synonymous with luxury.
Perched over the azure Medhufaru lagoon, the Water Villas at Soneva Jani offer retractable roofs for stargazing and their own water slides – ideal for children, or the child in all of us.
The resort includes five islands and can be reached only by a 40-minute seaplane flight or hour-long speedboat ride.
Amazon's Alexa will provide butler services at Marriott hotels
The least expensive room, a one-bedroom water retreat, costs between US$1,754 to US$4,783 per night, depending on the season, while more spacious villas, such as the four-bedroom island reserve, cost US$14,668 or more per night, according to the hotel.
5. Tswalu Kalahari, South Africa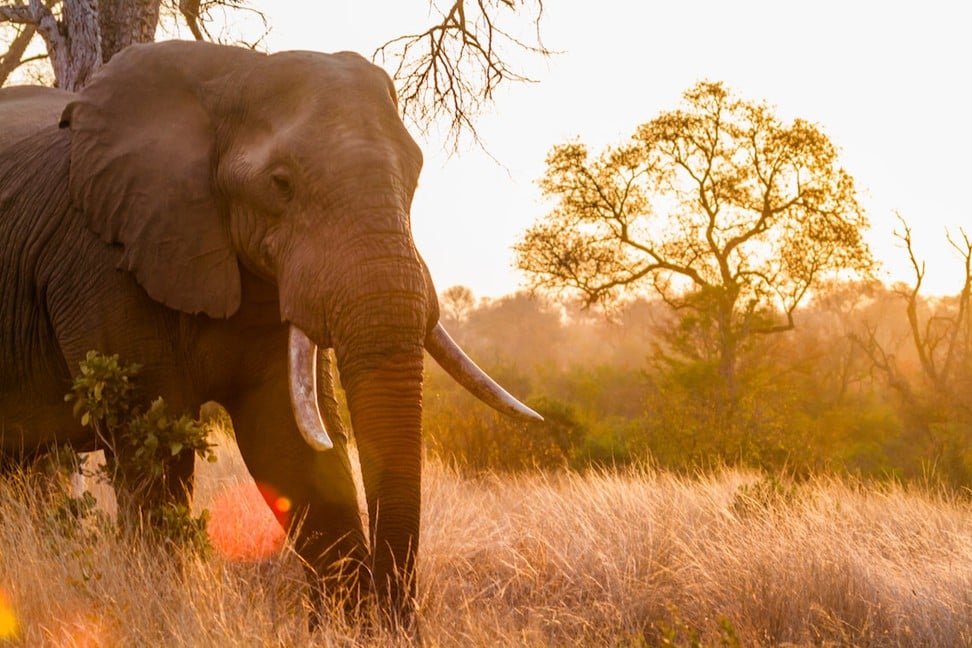 Some travellers would rather skip the beach and opt for a luxurious South African safari instead.
Tswalu Kalahari sits on South Africa's largest private game reserve, occupying more than 420 square miles (1,090 square km) of stunning wilderness.
The savannah and mountains of the reserve are home to more than 80 species of mammals and hundreds of species of birds.
"Champagne picnics close to wild elephants, private game viewing decks, and unrivalled views provide an all-out 'at one with nature' sense of intoxication," Chrystal Webster, editor at The Luxury Editor, says.
Tswalu Kalahari was included in National Geographic's initial selection of 24 Unique Lodges of the World, chosen for their "outstanding guest experience while supporting the protection of cultural and natural heritage and embracing sustainable tourism practices", a 2015 press release said.
The cheapest accommodation here is a US$500 stay on the sleep-out deck – a true wilderness experience – while US$3,000 per night allows for a more luxurious stay inside.
6. Borgo Santo Pietro, Italy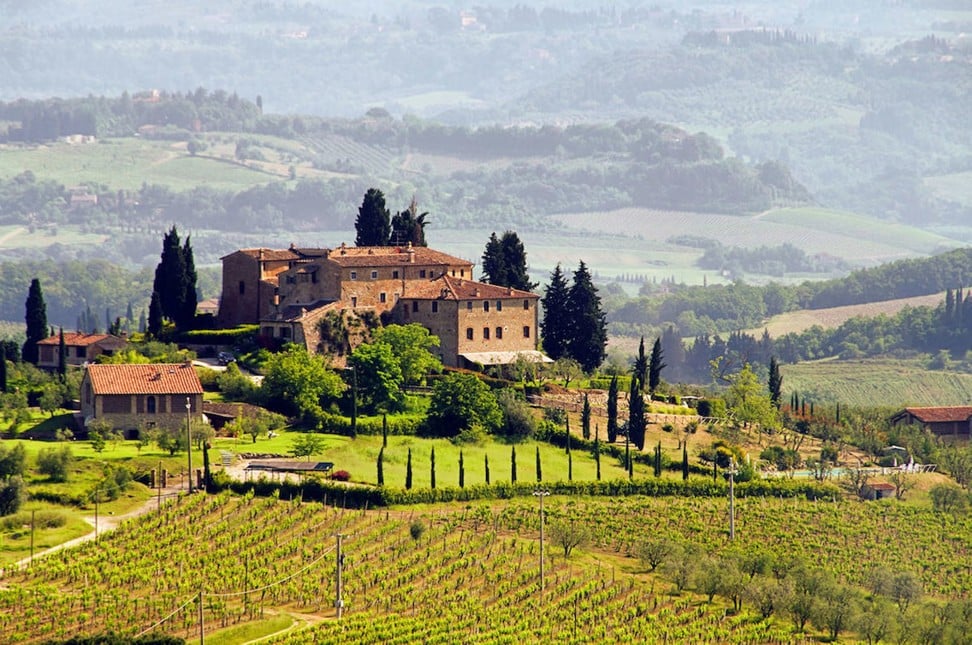 Imagine a 200-acre (80-hectare) estate in the Tuscan countryside, complete with picturesque vineyards and organic orchards from which the on-site Michelin-star restaurant picks the produce it prepares that very day.
Check in to the best new hotels in Warsaw for business or for leisure
Such a place exists at Borgo Santo Pietro, a five-star boutique hotel housed in a 13th-century villa.
Here, guests may entertain themselves with exclusive, private, and professional-led truffle hunts, Vespa excursions and helicopter rides over the Italian countryside, Webster says.
Rates range from US$620 per night for a deluxe villa to more than US$3,000 per night for a Pool House Suite, according to the resort.
7. St Regis Bora Bora Resort, French Polynesia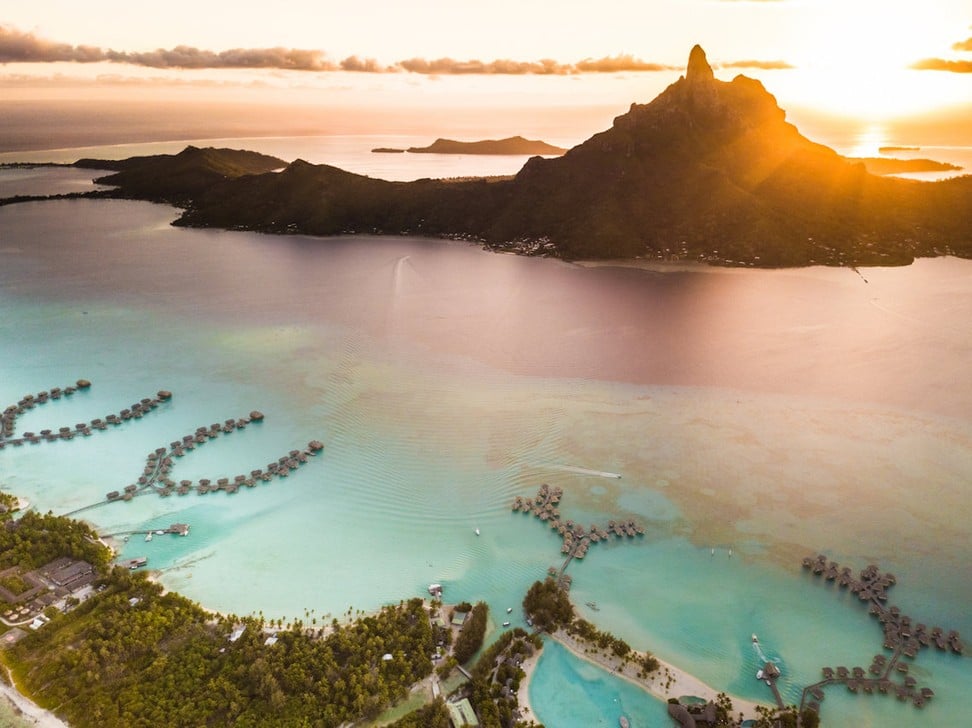 The lush bungalows of St Regis Bora Bora sit right on the lagoon at the foot of the breathtaking Mount Otemanu on the French Polynesian island of Bora Bora. Guests can simply step out of their front doors to snorkel in the pristine waters of the resort's protected underwater sanctuary.
They range from the 1,550-square-foot Overwater Superior Villa, costing about US$1,600 per night, to the 13,000-square-foot Royal Estate Villa, which can go for US$19,500 per night during high season, according to the hotel.
Boutique hotels take Southeast Asia by storm
The property is home to a restaurant created by celebrity chef Jean-Georges Vongerichten and it offers private butler service, making it truly possible to not lift a finger.
Want more stories like this? Sign up here. Follow STYLE on Facebook, Instagram and Twitter
This article originally appeared on Business Insider.