Bilbao isn't the first city that trips off the tongue when you recommend international dining destinations.
It's only in the past 20 years or so that Bilbao has become much of a tourist destination at all. Before the Guggenheim Museum opened in 1997, some people just knew it as the airport where you landed en route for the charming seaside city of San Sebastian.
Yet Bilbao has a charm of its own, from the walkways and bars beside the River Nervión, through the parks, squares and plazas to hillside restaurants in the rolling countryside that almost reach down into the city. The Guggenheim itself makes a visit to Bilbao worthwhile, but the city has much more to offer, and the food is a big part of it.
3 of Hong Kong's hottest new fine-dining restaurants you need to know now
The Basque Country has a long and proud culinary history, and Bilbao is now home to many restaurants that celebrate it. Stroll the streets, pick a random bar and there is a good chance you will enjoy decent pintxos snacks and local wines whose low prices belie their quality. We asked leading chefs for their recommendations, for both casual snacks and fine dining.
Here's what they had to say:
Asador Etxebarri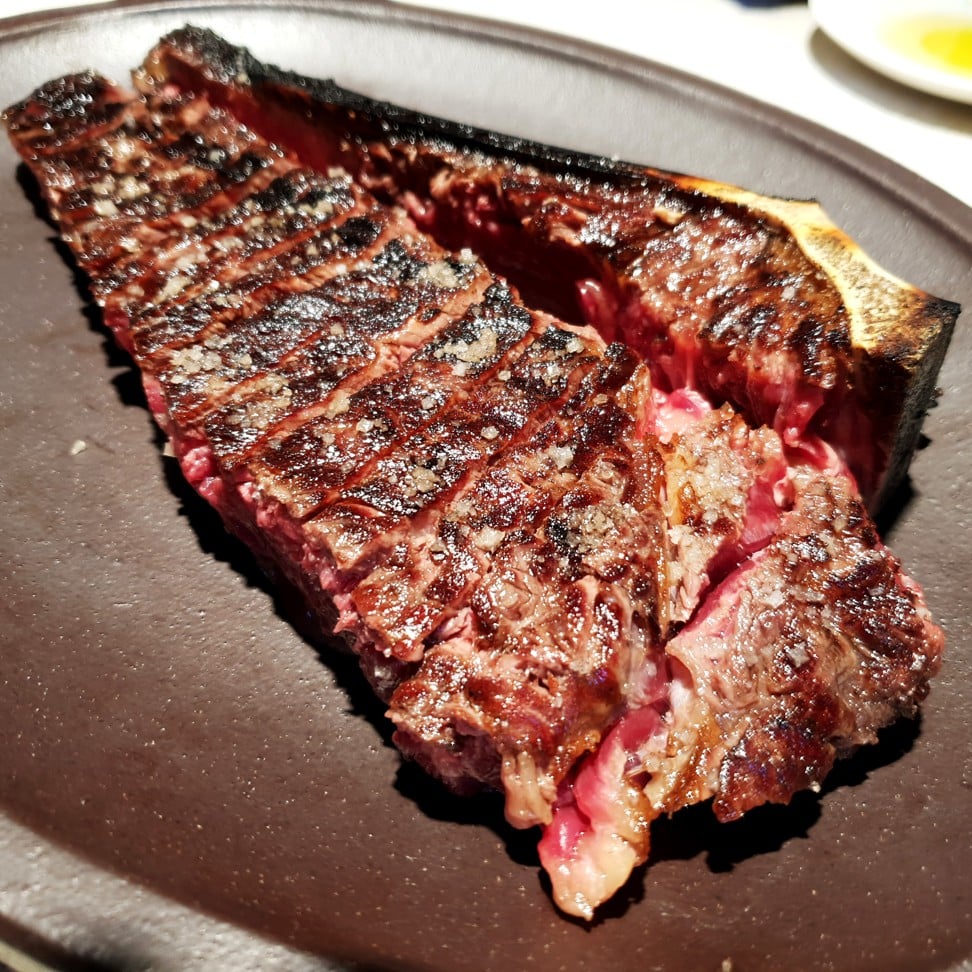 If you are going to visit only one restaurant in the region, Etxebarri should be the one, though it is a trek. It's almost an hour's drive from Bilbao, set deep in beautiful countryside and overlooked by mountains.
Chef Victor Arguinzoniz was raised in this farming community in Atxondo and serves the most beautiful meat, fish and vegetables grilled over coals with minimal fuss. The tasting menu of about 15 courses is all about the ingredients, which may be as simple as scrambled eggs with spring mushrooms or a beef chop. Chef Virgilio Martinez of Central, in Lima, which placed sixth in the World's 50 Best Restaurants awards, is one fan; Enrique Valenti, of Marea Alta, in Barcelona is another. San Juan Plaza, 1, 48291 Atxondo; +34 946 58 30 42.
Kate Zaharra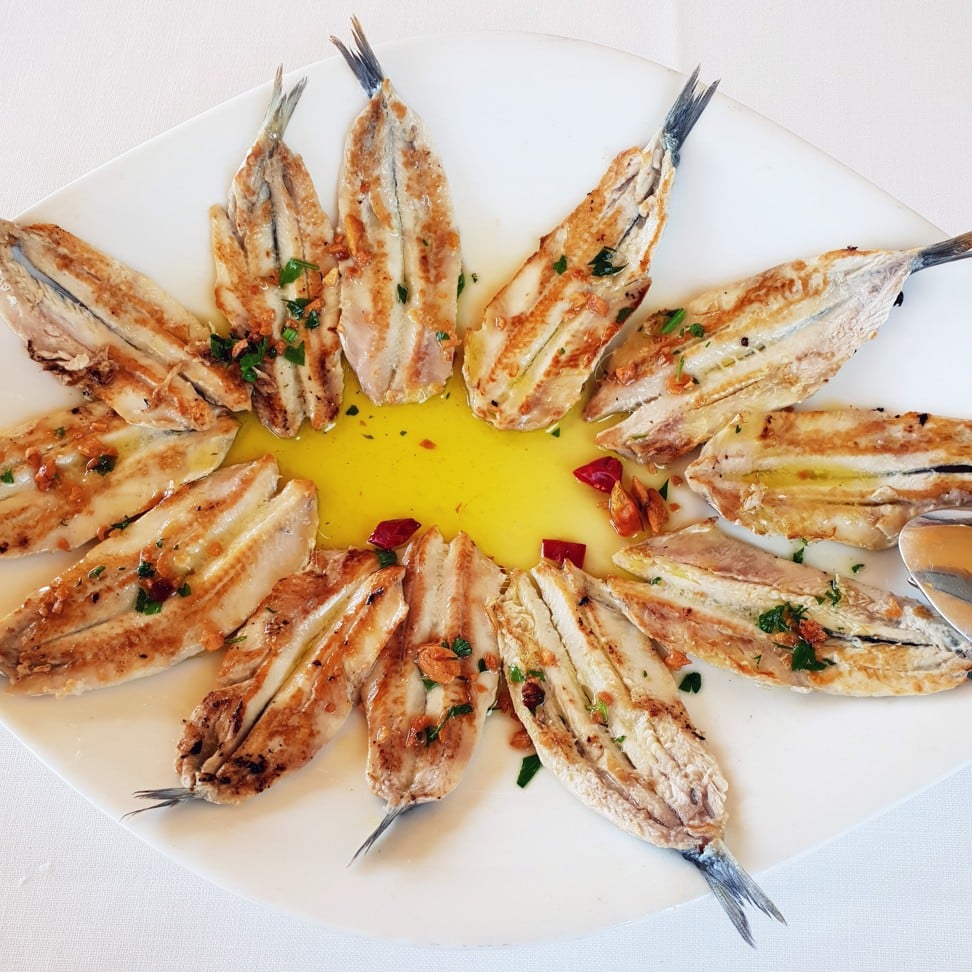 This restaurant is housed in a stone building on a hillside overlooking Bilbao. You go for the views and stay for the food and wine, which are way better than you might expect in a place that looks like a tourist joint, complete with English-language menus. The Basque food is as simple as it is delicious. When I visited, the specials included one dish of boletus mushrooms in olive oil and another of anchovies, fried or grilled. There's a separate wine cellar where you can enjoy local snacks. Kate Zaharra is recommended by chef Ignacio Echapresto, of Venta Moncalvillo, in Daroca la Rioja. Zabalbide Kalea, 221, 48015; +34 944 46 13 47.
14 spots to try in November: Hong Kong's new menus
Restaurante Markina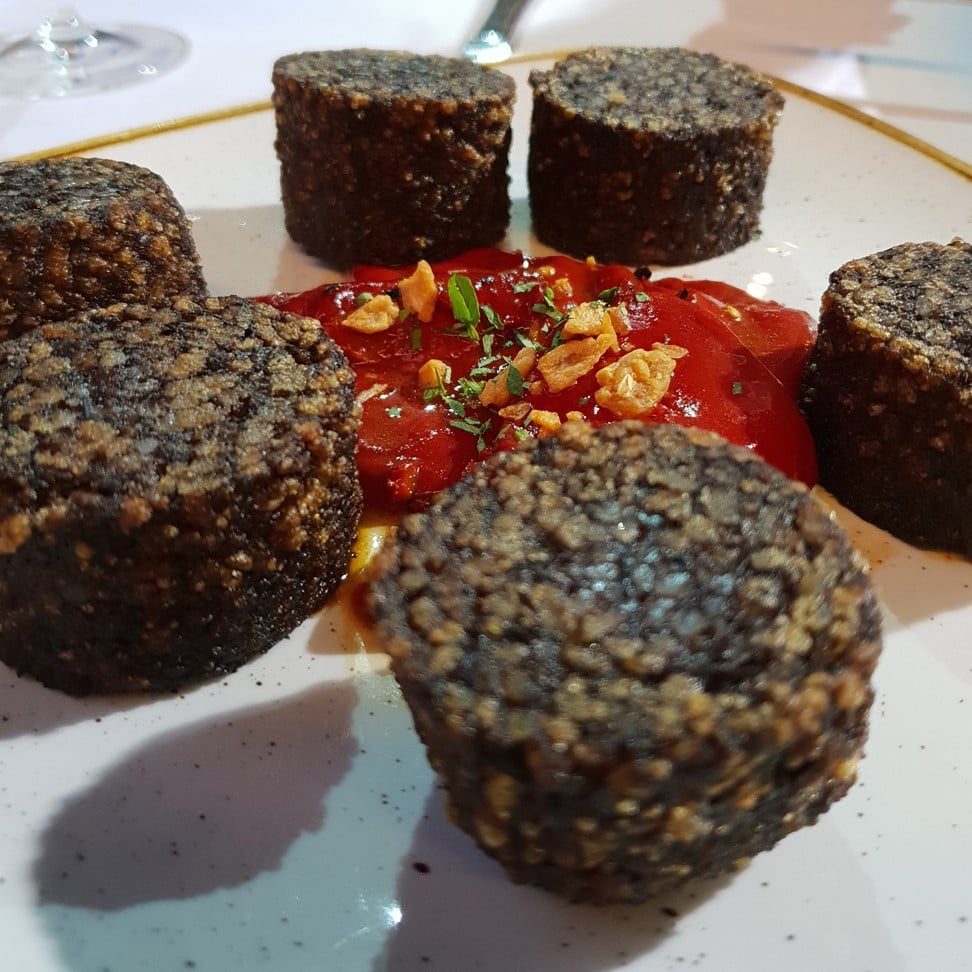 It would be easy to walk past this inexpensive restaurant: with sport on televisions and drinkers lined up at the bar, it is deceptively casual. But this pintxos joint is known for the quality of its local ingredients, including the freshest of fish. There's no elaborate cooking because everything already tastes so good. The flavours are full on, from the Jamón Ibérico de Bellota, through the anchovies with olive oil to options such as the black pudding and the grilled hake (US$27). It's the pick of chef Eneko Atxa of the three-Michelin-star Azurmendi. He says Markina is a long-time favourite of locals. Calle de Henao 31, 48009, Bilbao; +34 944 232 540.
Restaurante Mina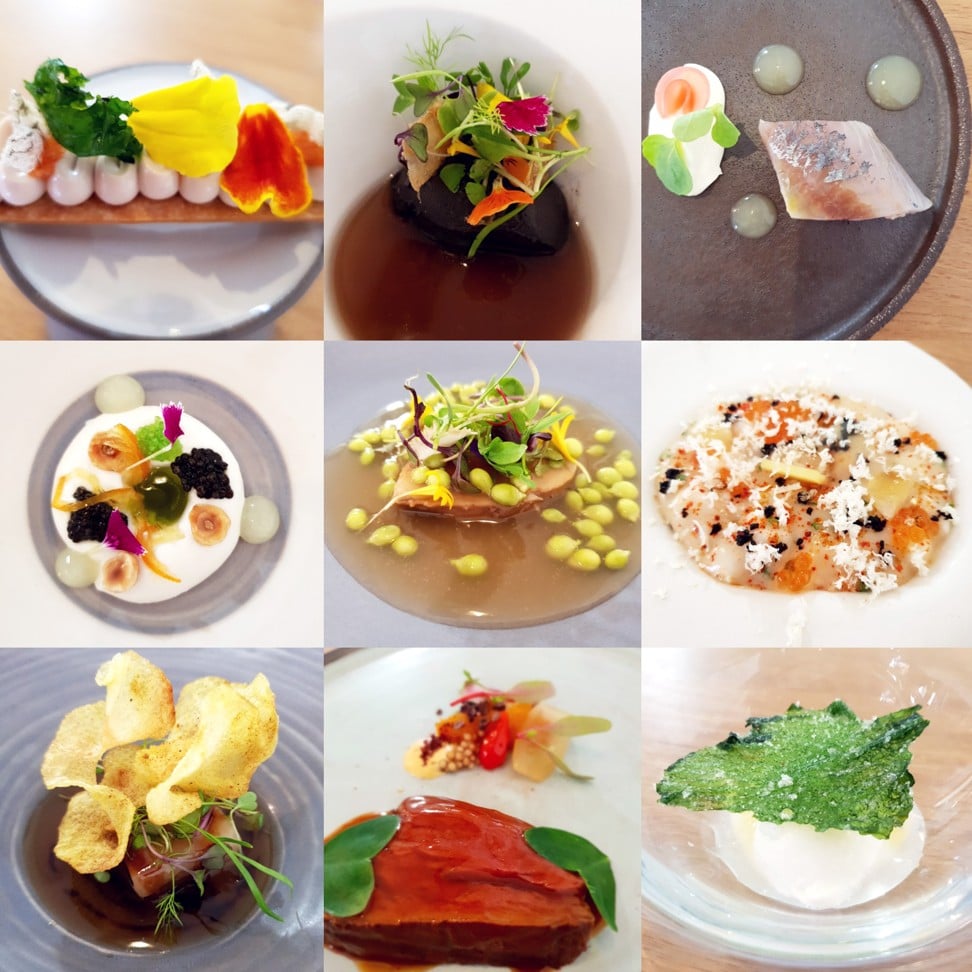 It's surprising that this restaurant has only a single Michelin star. Chef Álvaro Garrido deserves more for cooking that is inventive and accomplished, with many ingredients coming from the local market. The dining room is housed above a former mine and overlooks the Nervión. You can sit at the counter and watch the mostly female chefs turn out tasting menus (US$100 for 10 courses) of pretty dishes that may include cod-liver cream and crunchy cod skin; and smoked txitxarro mackerel, cauliflower and cider. Chef David Muñoz, who holds three Michelin stars at DiverXO in Madrid, is one fan; Enrique Valenti of Marea Alta, in Barcelona, is another; Ignacio Echapresto of Venta Moncalvillo, Daroca la Rioja, is a third. Martzana Kaia, s/n, 48003; +34 944 79 59 38.
5 fine-dining restaurants that offer lighter, healthier dishes
Nerua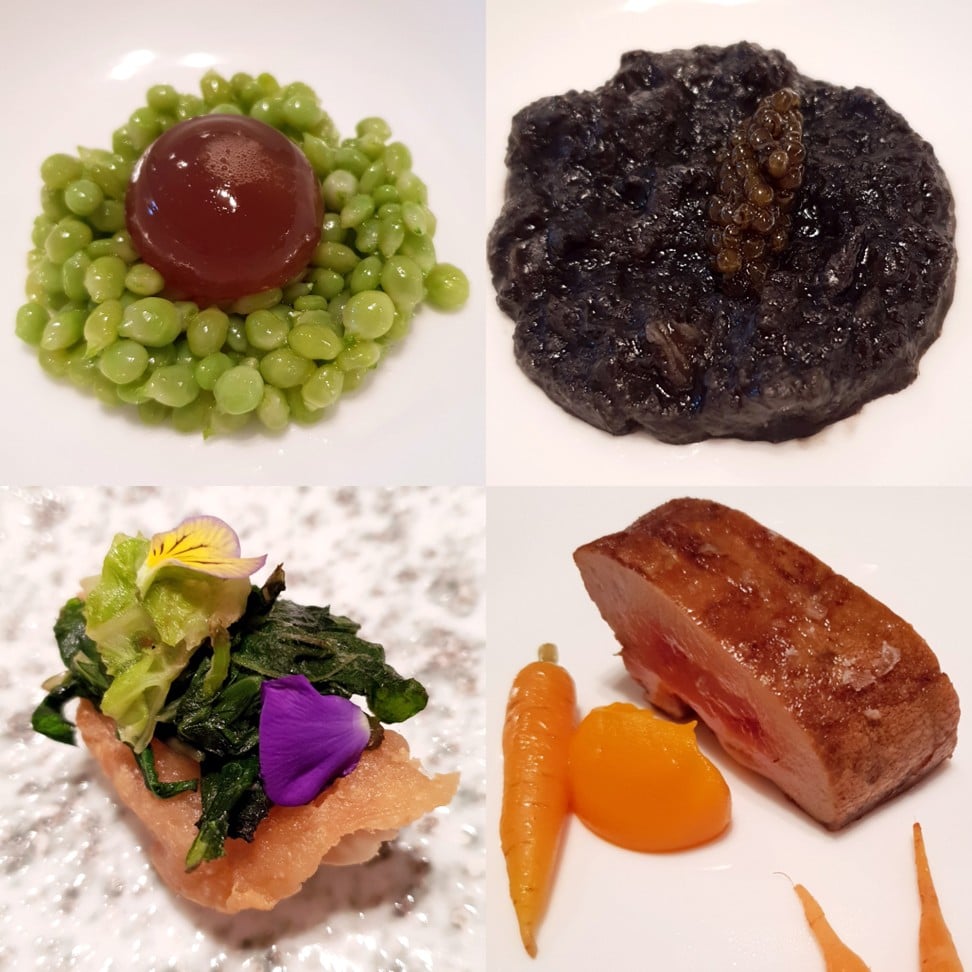 Chef Josean Alija's restaurant inside the Guggenheim Museum serves modern Spanish dishes with clean flavours that centre on a single ingredient. The local guisantes lágrima tear-shaped peas are served with a squid juice; crispy pig's ear comes topped with salted herbs and garlic. There's a US$94 lunch, but it's worth going for the 14-course option at US$170 if your budget stretches to that. Chefs who recommend Nerua include Enrique Valenti of Marea Alta; and Virgilio Martinez of Central. Guggenheim Museum, Av. Abandoibarra 2, 48001; +34 944 00 04 30.
El Puertito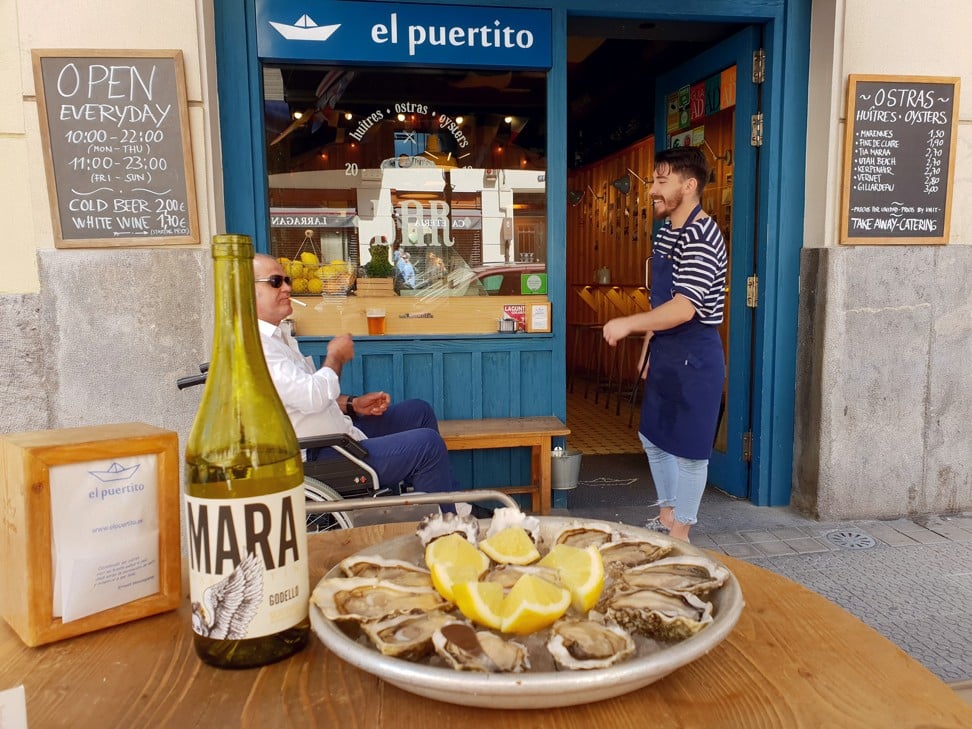 This tiny oyster bar in the centre of Bilbao is worth seeking out. Sit outside with a dozen oysters (US$21 and up) from around the world and a bottle of local Txakoli wine and life is sweet. There are only four stools inside and two or three tables on the pavement, so it pays to arrive early to beat the queues. The oysters are shucked to order, while the service is friendly and well-informed. "I always go here," says chef Eneko Atxa of Azurmendi, who likes to grab a beer and sit outside to soak up the local atmosphere. Poza Lizentziatuaren Kalea, 22, 48011; +34 944 02 62 54.
San Mamés Jatetxea
This gastronomic restaurant is inside the San Mamés soccer stadium, with a dining room that overlooks the pitch. The menu is based on Basque culinary traditions: it's slow food for a fast-moving game. There are tasting menus, or you can go à la carte, with options such as charcoal-roasted micro-vegetables in their juices (US$11). I went for lunch and I have to say the place was lacking in atmosphere as I sat alone at a large table overlooking the deserted stadium. But I'd go back for chef Ion Gómez's cooking. San Mamés is recommended by chef Ignacio Echapresto of Venta Moncalvillo, who says his two loves are food and soccer. Estadio San Mamés, Puerta 14, C/ Rafael Moreno Pichichi, s/n, 48013; +34 946 412 432.
How British food went from starchy to sexy
Txakoli Simón
This traditional Basque restaurant, a 15-minute drive from the city centre, is known for serving some of the best steaks in Bilbao, as well as for its large wine cellar. Txakoli Simón is the choice of Eneko Atxa of Azurmendi, who likes the quality of the meat and enjoys eating outdoors on a sunny day, with views over the countryside. There are set menus at US$53 and US$59, featuring options such as Lodosa piquillo peppers with Cantabrian anchovies; and grilled chop. Camino San Roque 89, 480150; +34 944 45 74 99.
Zarate
Chef Sergio Ortiz de Zarate is known for his love of fish and seafood. That passion is on display in his restaurant, where there are several menus, including the eight-dish Zarate, at US$73. Plates may include crunchy asparagus with almonds; tuna tartar and oyster, yuzu creamy gel anchovy; and begihaundi (squid) noodles, carbonara of mushrooms. "I recommend accepting the chef's daily recommendations, depending on what the sea gives him," says Eneko Atxa. "He worked on the coast for years and knows fishermen well." Poza Lizentziatuaren Kalea, 65, 48013; +34 944 41 65 21.
Want more stories like this? Sign up here. Follow STYLE on Facebook, Instagram and Twitter