On a balmy spring evening in central Tbilisi, tea sommelier Anna Vartanova is getting ready for a Chinese tea ceremony and demonstration in her tea studio. As far as Chinese tea ceremonies go, Vartanova's could not be more modern. With marmalade-coloured locks and in a tomato-red dress paired with knee-length leather boots, Vartanova exudes the airs of an art student. Here in her flat, she sits cross-legged in a velvet-cushioned chair, and in front of her are her implements.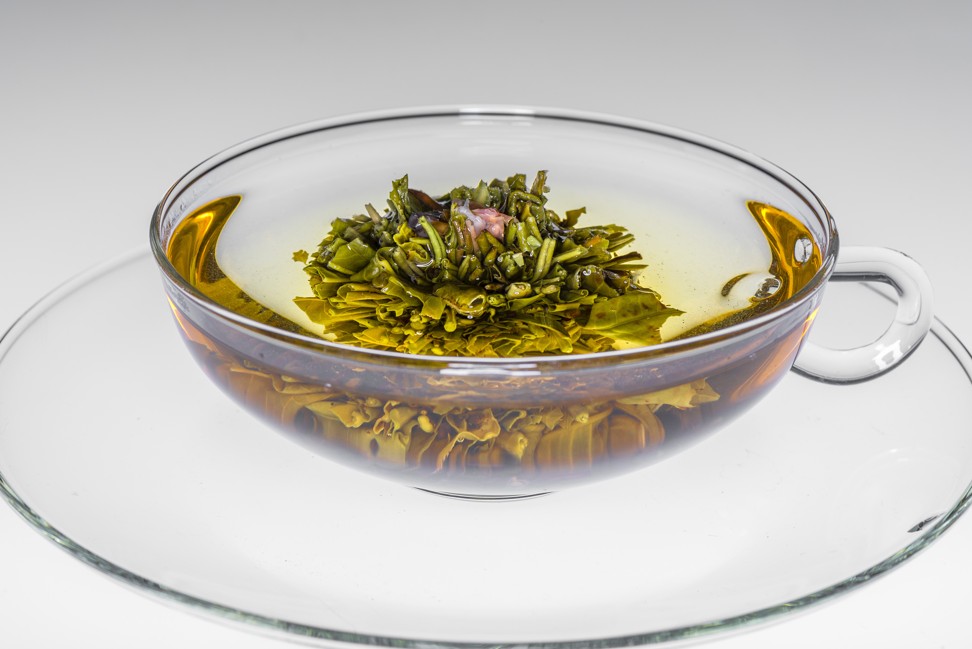 Vartanova blends the Chinese kung fu tea ceremony with Georgian hospitality and techniques in more ways than one. Over and above the usual equipment required for a tea ceremony – brewing tray, teaspoon, Pinming cups – she uses wine decanters and glasses to brew and dispense her tea. By using implements associated with wine, she attempts to draw parallels to the centuries old Georgian wine tradition to that of the equally old Chinese tea tradition. Vartanova is among the new breed of tea enthusiasts who aim to bring the art of Chinese tea drinking and luxury teas to Georgia through her tea-drinking ceremonies.
What tea goes with wok-fried wagyu beef?
Tea entered Georgia when Georgian prince Miha Eristavi was introduced to it during his travels in China in the early 1800s. So enamoured was the prince by its taste that even as it was forbidden by the Chinese, he stealthily brought tea seeds with him back to Georgia. His efforts at growing tea was successful but subsequently, when Georgia came under Soviet rule, tea production was industrialised.
After the country became independent, however, Georgian tea gardens went into disuse for lack of a market within the country. In 2017, Georgia celebrated the 170th anniversary of the beginning of its tea cultivation. Now, entrepreneurs like Vartanova are paving the way for renewed interest in Georgian teas.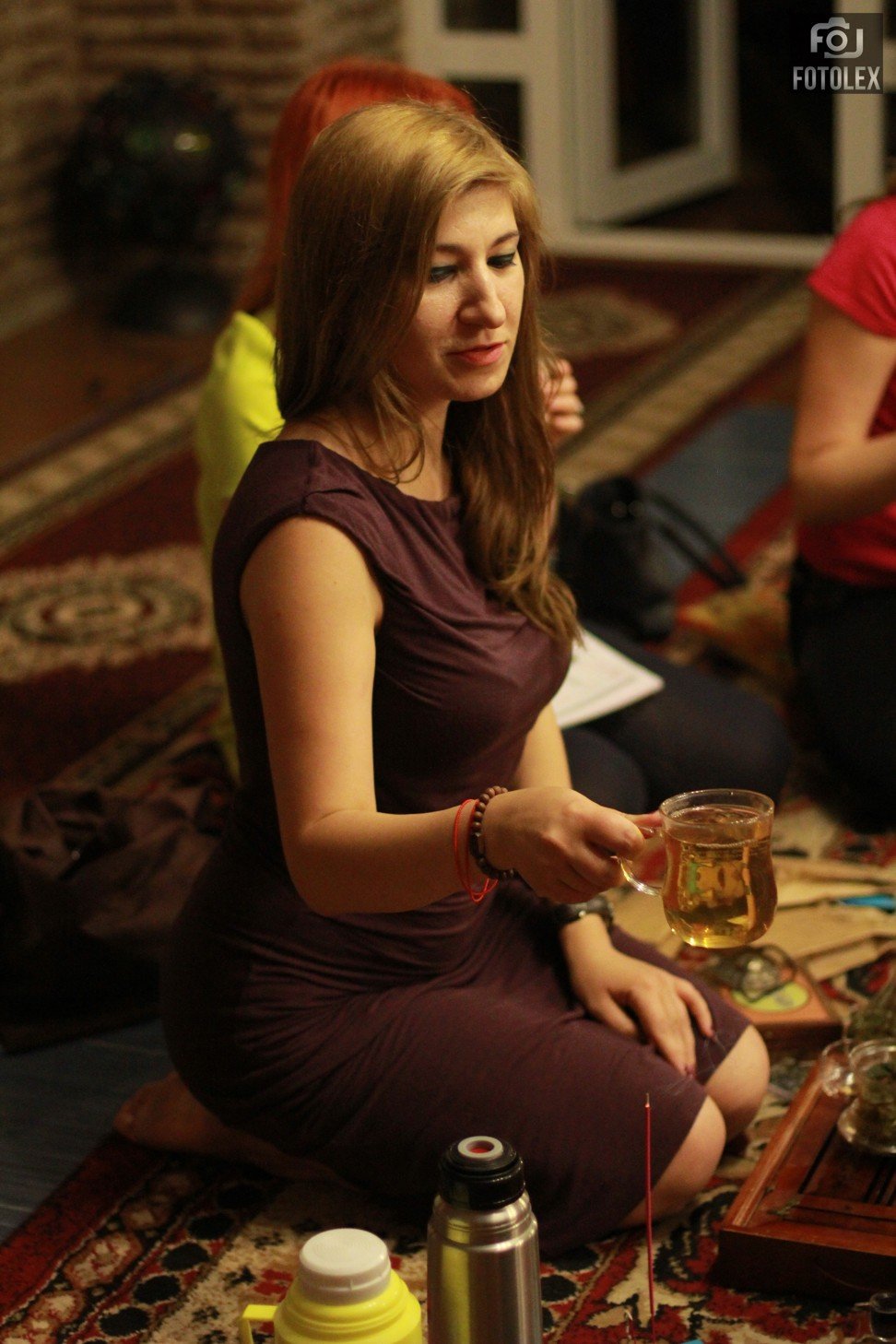 Vartanova is the project manager of Georgian Organic, an association founded by Shota Bitadze, a pioneering tea expert who taught her the craft. A Taoist tai chi practitioner with kind eyes and a full pate of silver hair, Bitadze is at the forefront of the Georgian tea revival, and he constantly experiments with new flavours at his tea outlet, which doubles up as a museum in Tbilisi's chic Sololaki neighbourhood. His recent invention is tea brewed with sun-dried Kvenchkara leaves, from a type of coveted Georgian wine grape. It is not commercially available yet, but Bitadze willingly parts with small amounts of tea to visitors who stop by at his outlet, asking for interesting new flavours.
Elsewhere in Europe, where Chinese tea has been long held as a symbol of sophistication and good life, discerning consumers with a penchant for elusive flavours seek out more exclusive teas from China. Germany is considered to be the biggest market for Chinese teas in Europe, and largely via Hamburg.
David Thompson's Aaharn brings his modern Thai cuisine to Hong Kong in September
"China is the biggest producer of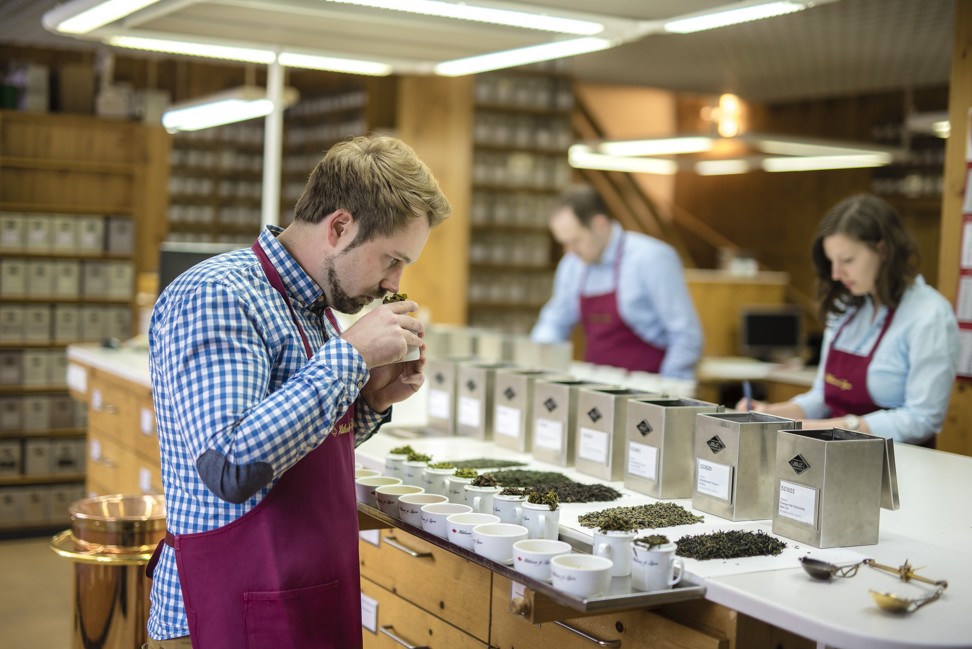 green tea and it caters to the traditional demands of certain areas of Europe," says Kalle Grieger, a tea expert at Hälssen & Lyon, a company that has been trading in Chinese tea for more than 100 years. "In the late 1990s and 2000s, a wave of media coverage about the Asian way of living sparked interest in France, the US, Germany and Scandinavia. It mainly focused on food, Eastern philosophy and tea. All these things combined, I think, the landscape became fertile ground for western consumers to be exposed to Asian products, tea being prominent among them," Grieger says.
In our bouquets, we only use Georgian tea from Guria – a tea-growing region in the country – herbs that we grow in our greenhouse and collected in the wild from all over Georgia, along with spices and flowers we import from all over the world
While German consumers are no less demanding in their love of Chinese tea, some of the speciality Chinese tea variants such as the dian hong tea from Yunnan head to France. "Yunnan tea has a delightful earthy character and it's mostly sought after by the French, who are [its] biggest lovers," he adds.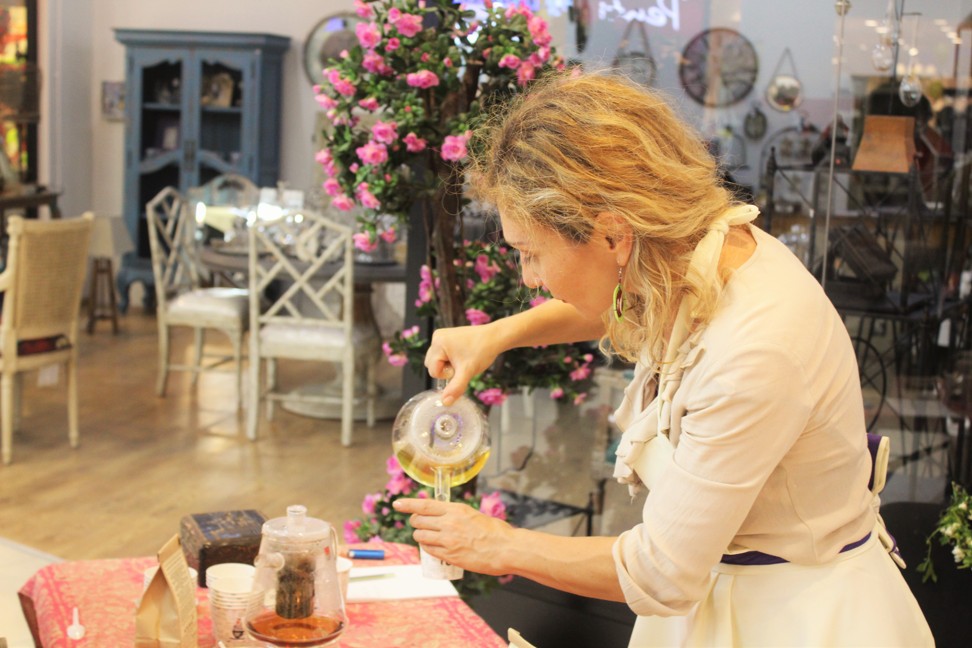 Europe's obsession with Chinese tea has brought tea varieties that were mostly coveted only in China. "Also popular in Europe are a white tea variant called yin zhen, and a green tea variant, mao feng, which have a high reputation in China. Another kind of tea, pu'er, is a special, double fermented tea, mostly appreciated and sought after in China itself. The older it gets, it becomes more valuable. Although [most] of it is consumed in China, some businesses trading in precious teas have managed to bring pu'er to European and American tea boutiques," Grieger explains.
7 exclusive afternoon teas in Hong Kong to try now
Stirring the tea pot further, institutions that provide appreciation courses to tea enthusiasts are popping up in Germany. One such business, Berlin Tea Academy, offers basic, expert and sommelier courses at its Charlottenburg institute.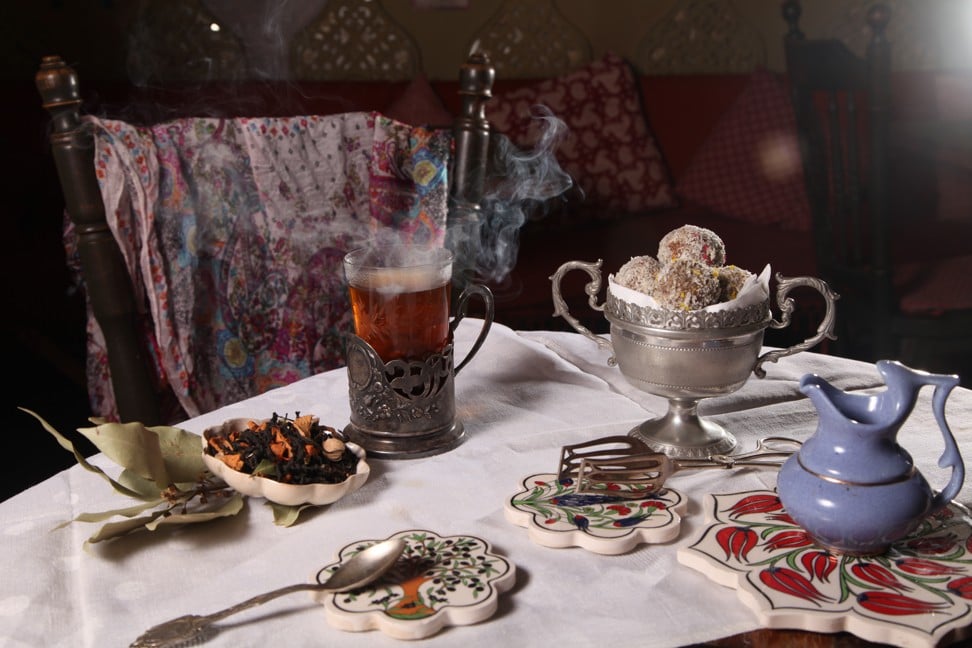 "There is a rise in the demand for quality teas, including green teas, which China is famous for," says says Irena Giest, an academy trainer and senior tea taster. "Customers have become more demanding and question the products they buy. As an academy, we place considerable importance on competence and want to provide holistic knowledge of tea in all its form."
Back in Tbilisi, Natalia Partskhaladze, founder of another artisanal tea brand, Kona Teas, goes to greater lengths to maintain exclusivity of her tea products. "We collect artisan loose-leaf teas directly from small farmers. In our bouquets, we only use Georgian tea from Guria – a tea-growing region in the country – herbs that we grow in our greenhouse and we collect in the wild from all over Georgia, along with the spices and flowers we import from all over the world," she says.
Kona has nine unique blends of gourmet teas, and artisan black, green and bilberry teas.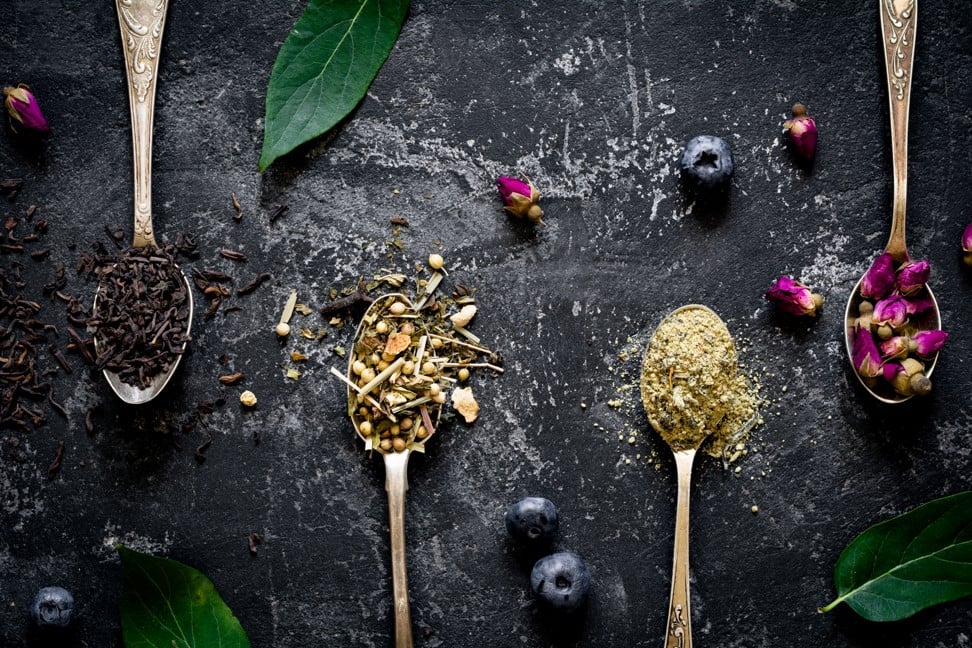 Partskhaladze recently launched Kona cubes – muslin cotton tea bags made without clips or glue in eco-friendly, easy-to-use packaging with the longest possible life cycle. At her concept garden called Kona Atelier, visitors can learn about growing and mixing herbs to make a perfect cup of herbal tea.
5 top afternoon tea experiences in Shanghai
"Good quality tea is a great souvenir. You can easily carry it in your suitcase and later when you brew it, you can remember the great moments you spent in Georgia with a cup of Georgian tea," she says. The trending popularity of Chinese tea has not gone unnoticed by millennial Chinese travellers. Bing Zhang, a Utah-based real estate professional, confesses she is always interested in observing how the Chinese tea culture gets adapted in Western society during her travels.
"I'm curious to see how Westerners interpret our tea culture," she says.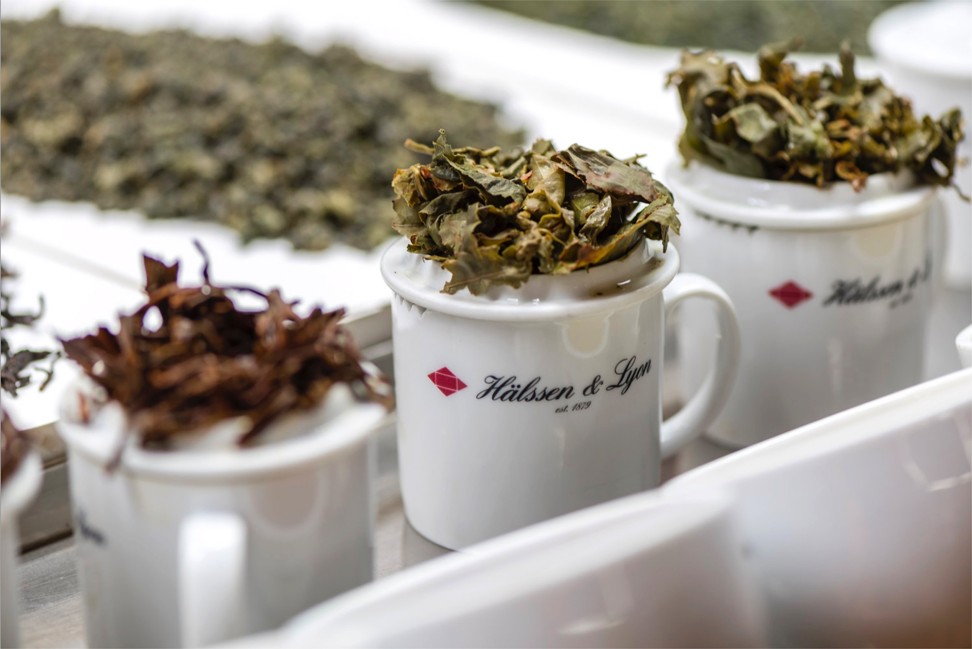 "I'm glad and proud to see that people in the West have started to see and embrace the benefits of tea that we Chinese have known and practised for almost 5,000 years."
Thanks to tea entrepreneurs such as Bitadze, Partskhaladze and Vartanova, a Georgian tea renaissance is well under way.
Besides, Georgian tea's second coming perhaps serves as a fitting tribute for Eristavi, the prince whose love for Chinese tea prompted him to sneak tea seeds out of China.
Want more stories like this? Sign up here. Follow STYLE on Facebook, Instagram and Twitter