Contrary to popular belief, Macau is not all about casinos.
Frequent visitors might know that it is one of Unesco's Creative Cities of Gastronomy, but apart from stuffing your face there are plenty of non-gaming attractions in Asia's Las Vegas.
Beyond the casino: 5 most Instagram-friendly Macau hotspots
From virtual reality and live-action gaming to thrilling water attractions, there is something for everyone.
1. Ride in 8,000-square-metre sky-top artificial wave pool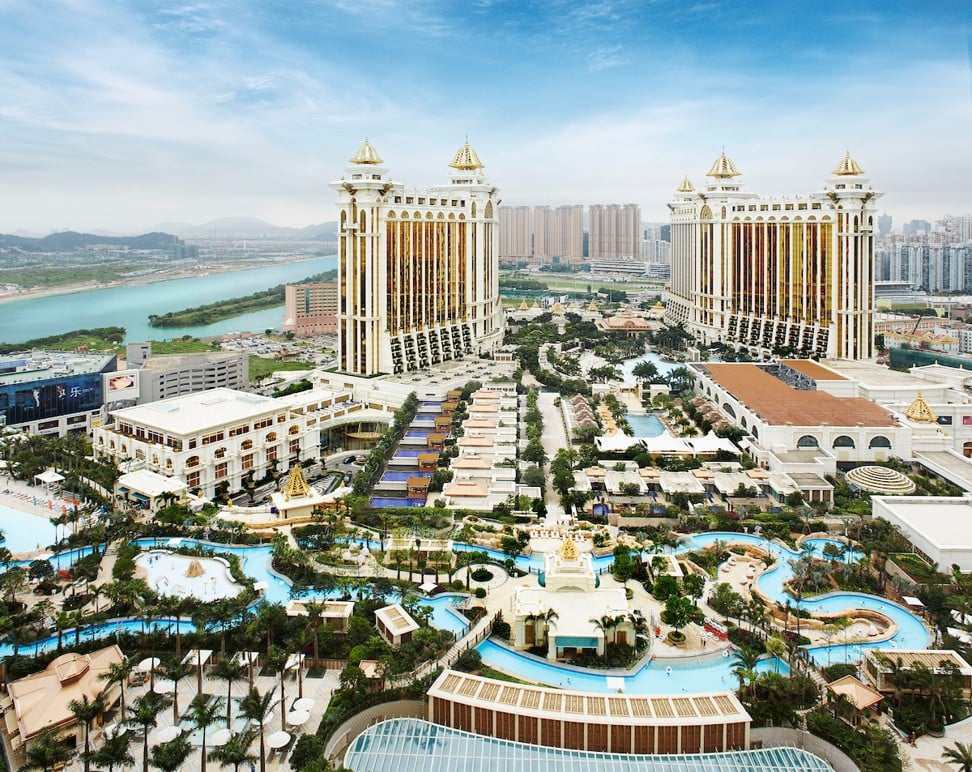 If you love sunning and swimming, the 75,000-square-metre (807,295 square-foot) Grand Resort Deck at Galaxy Macau is the place to be this summer.
The deck features the world's largest sky-top artificial wave pool, covering 8,000 square metres.
You can ride waves of up to 1.5 metres high on a surfboard or giant float in the wave pool, or chill out and sip a cocktail under the sun on the two 150-metre-long sandy beaches.
Its 575-metre-sky-top aquatic adventure river is the longest of its kind in the world.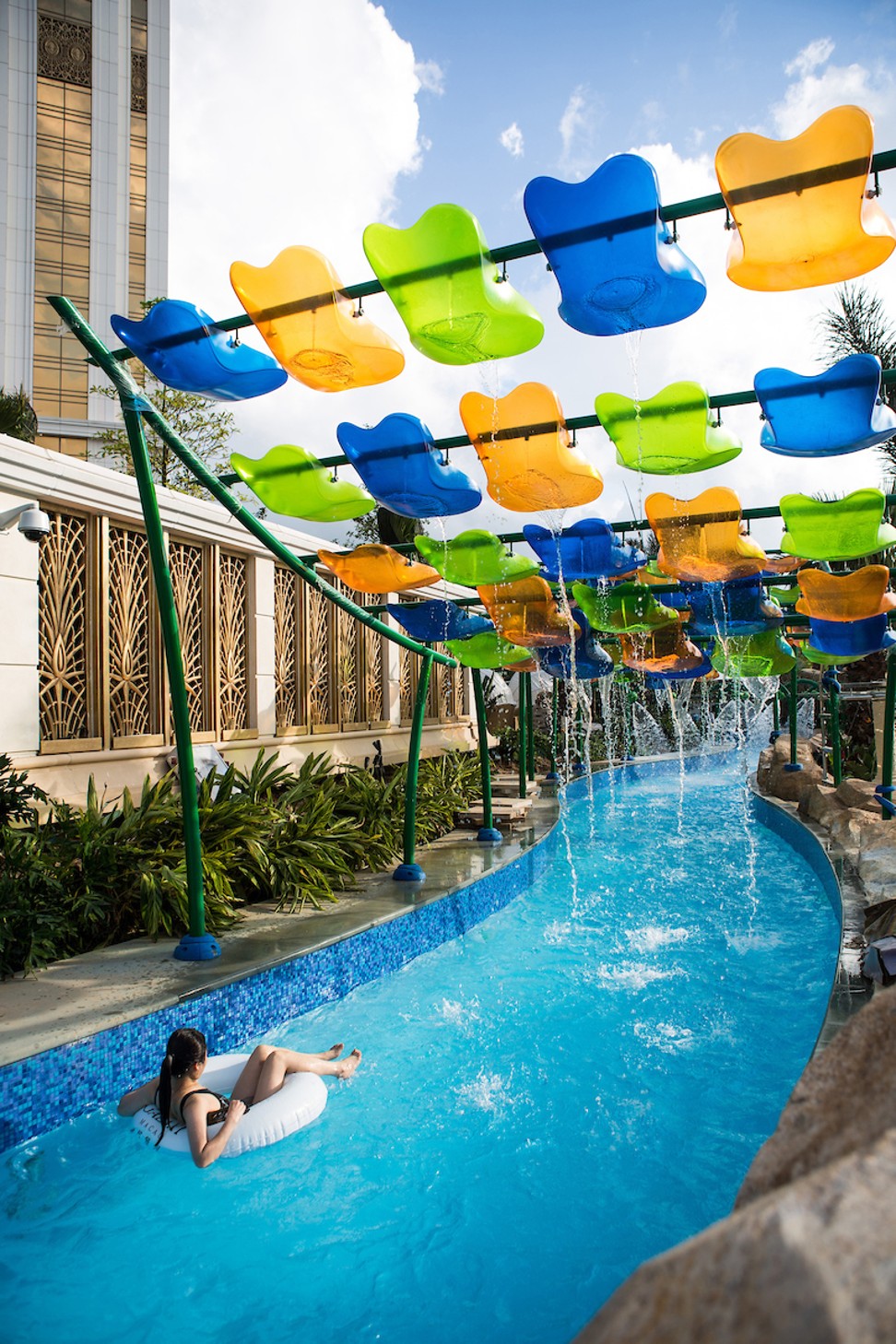 The deck also houses a nine-metre-high waterslide tower with three water chutes, which propel people down into the plunge pool at different speeds.
The deck's Aquatic Play Zone, which is equipped with spray loops, a splash tower, aqua dome and foaming geysers, is perfect for children.
2,150-square-foot virtual reality space opens up in Macau
The deck, which is open daily until November 30, is free to use for guests staying at the resort's hotels. Other people can gain access by buying day passes.
2. Kill virtual reality zombies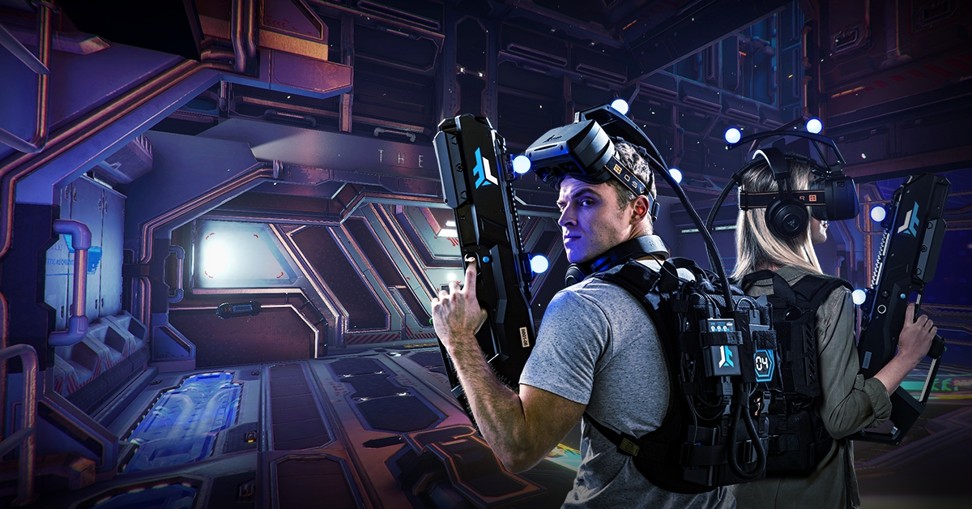 The city's new virtual reality (VR) gaming facility is sure to get your adrenaline pumping.
Australian company Zero Latency has brought its free-roam, multiplayer VR gaming to Broadway Macau.
The venue features a 200-square-metre, warehouselike space where up to eight players can play together in the same virtual world.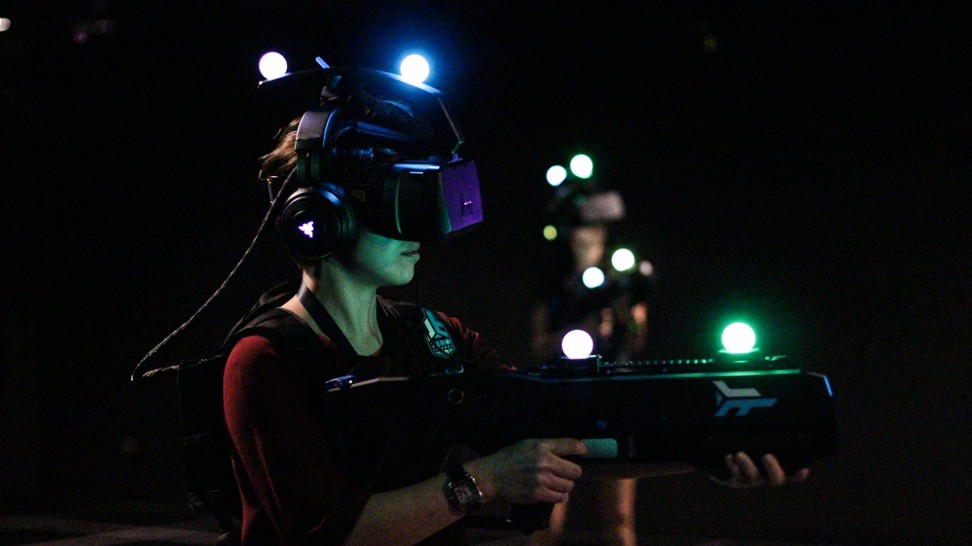 The venue offers three games: a 15-minute puzzle game, Engineerium; a 15-minute zombie-killing shooter game, Zombie Survival; and a 30-minute space-themed shooter game, Singularity.
Thanks to Zero Latency's advanced wireless technology and motion tracking, players are free to move in the game and get an immersive experience.
Gamers communicate with each other through headsets while playing as a team.
For safety reasons, players must be at least 16 years old.
MGM Cotai's dynamic theatre, Asia's first, is the size of three tennis courts
3. Hang out with your favourite Line Friends
For all you fans of Line Friends out there, Studio City Macau's Studio 8 is showcasing the world's first travel-themed Line Friends exhibition.
Featuring 12 zones and four themed games, the exhibition gives new looks to all the Line Friends characters, originally created as stickers for the mobile messenger app Line.
At the door, Brown welcomes visitors as the captain of Brown Air; Cony is the terminal's attendant leading visitors to claim their check-in luggages; Sally has been transformed into the iconic sphinx in the Egypt-themed zone.
The 3.5-metre (11-foot)-tall Brown snowman, situated in the Christmas Plaza, is another highlight of the exhibition.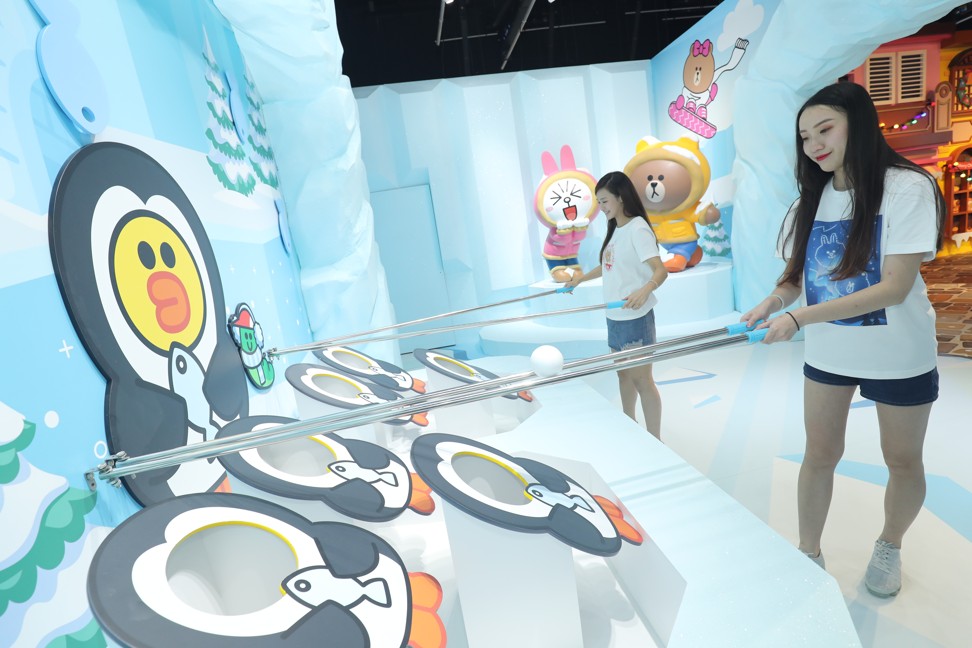 Fans can collect exclusive stamps in the exhibition and win gifts by playing the four themed games: feeding the little penguins in Aurora Village; solving the mystery of ancient civilisations; catching fish at Sakura Lover Bridge; and shooting down the gangsters who kidnapped Moon.
Special-edition merchandise, including T-shirts, bags and stationery, is on sale during the exhibition, which runs until September 2.
4. For the manga fan in you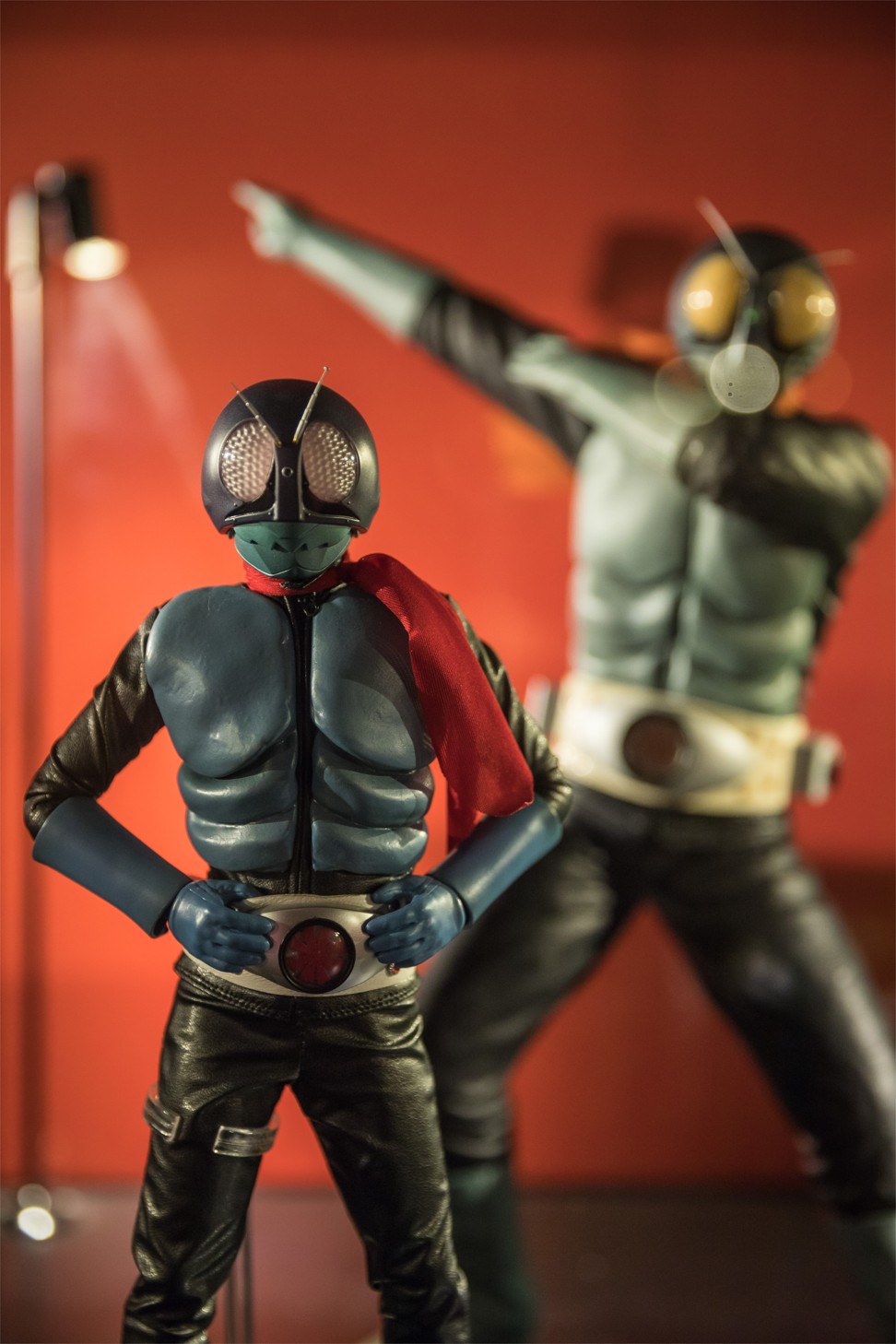 This summer, the city also has something for Japanese manga fans.
Kamen Rider, one of the most popular Japanese live-action superhero television series and manga, is now featured in its first exhibition to be held outside Japan at Broadway Macau.
Game on as 2,150-square-foot virtual reality space opens up in Macau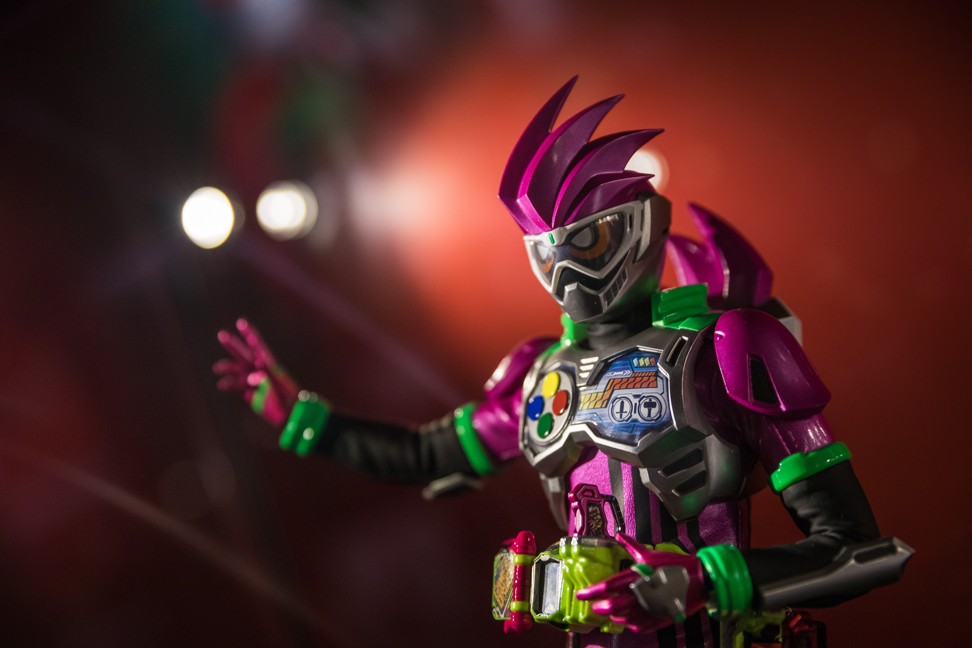 The exhibition, which is divided into two sections, showcases life-size action figures of the first 33 generations of Kamen Rider, a grasshopper-themed altered human superhero character, who first appeared in a 1971 television series of the same name.
4 avant-garde buildings in Macau designed by renowned architects
It also features vintage Kamen Rider toys owned by different collectors, a history wall displaying information about Kamen Rider, including clips from the television series and songs, two life-size Kamen Rider motorcycles, video game booths and card games and a pop-up store selling exclusive merchandise, including capsule toys and limited-edition Macau postage stamps featuring Kamen Rider.
5. Embrace the fun side of art
The art exhibition, "Art is Play", at MGM Art Space, MGM Macau, features five zones of playful and Instagrammable art installations by five international female artists, which encourage visitors to appreciate contemporary art in a fun way.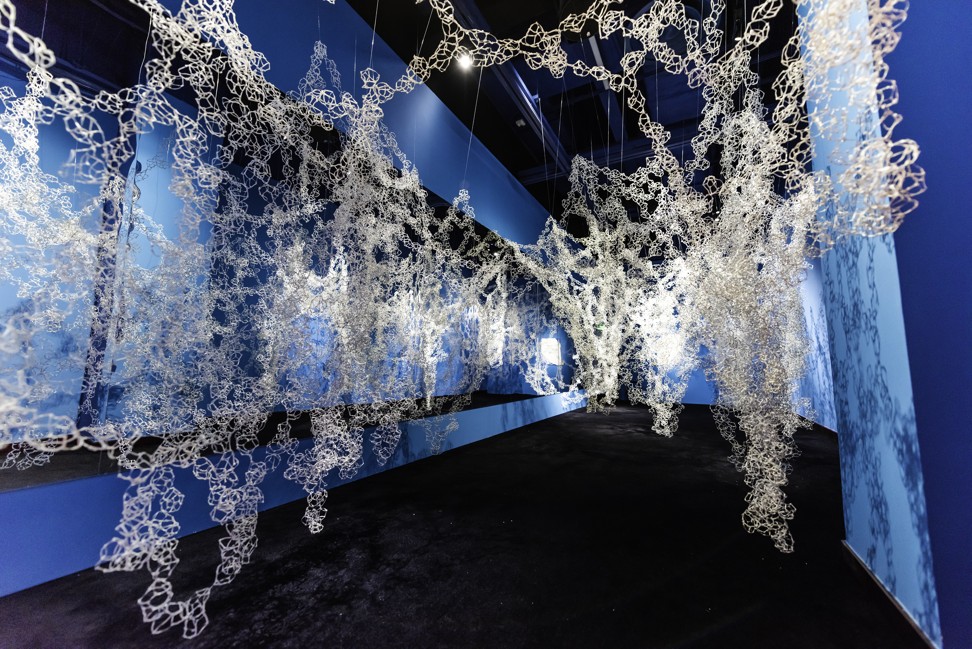 The exhibition, which runs until September 9, starts with Mindscape, a poetic space created by Beijing-based Macau artist Cindy Ng, which recreates the essence of Chinese ink with light and shadow, followed by Hong Kong-based Japanese artist Ayumi Adachi's Setsuna = 0.013 Seconds, a calming space created with about 10,000 pieces of white plastic string.
Next is Orangelicious, by installation artist tomtom, which features an orangish wonderland filled with more than 6,000 balloons of assorted sizes, from 18 centimetres (seven inches) to 1.8 metres.
"As you enter the room, you can have a feeling of joy, warm, sunset and summer," tomtom says.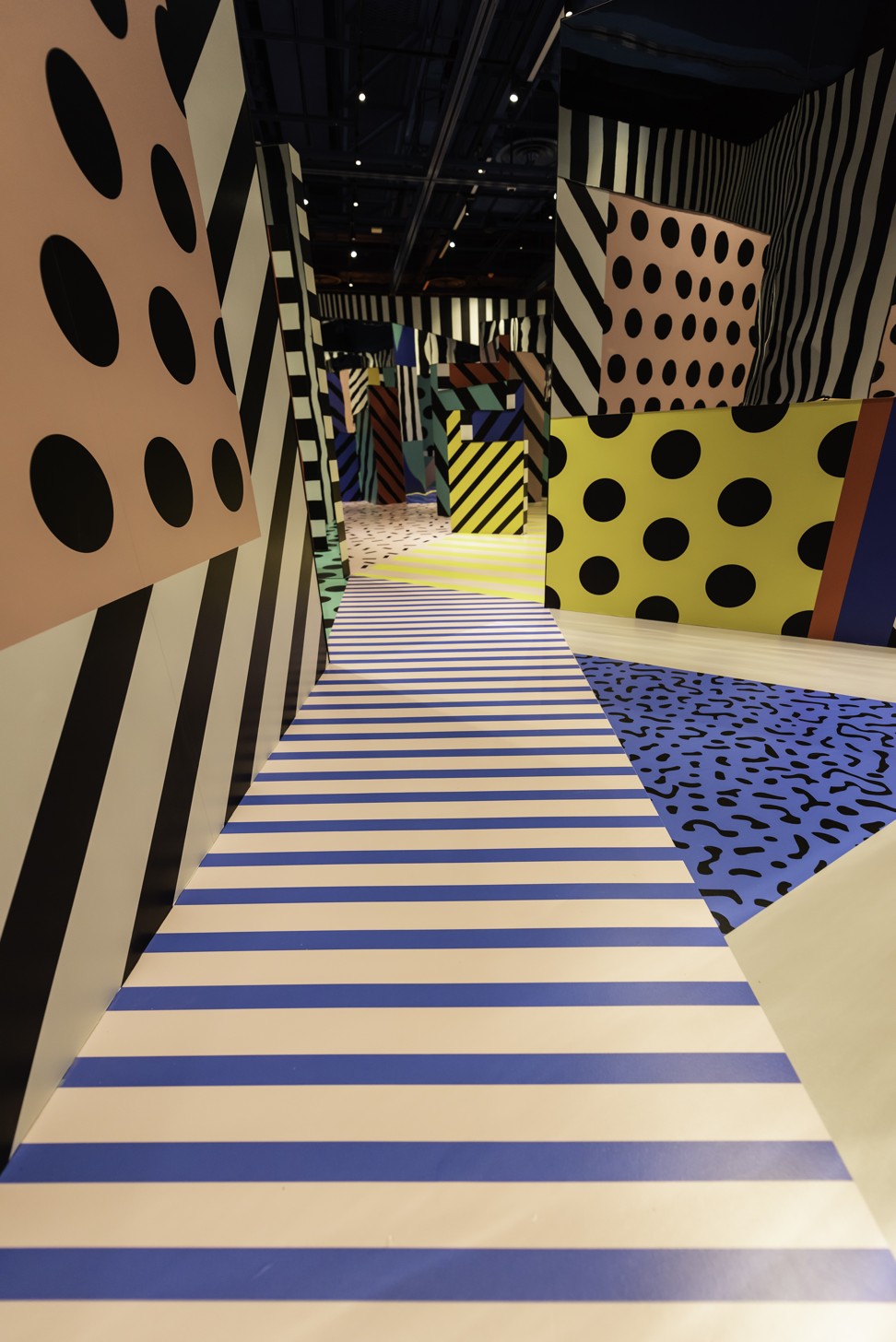 In the next room, Walala X Play, by London-based French artist Camille Walala, takes visitors into a colourful and geometric maze, before they enter the edible art space put together by award-winning Singaporean pastry chef Janice Wong, who has been creating edible art out of marshmallows and chocolate since 2011.
This is my first time making an installation in Macau. I wanted to showcase something really different. So, we put together 20,000 hand-pulled sugar flowers, hand-painted in edible glow paint, and hung [them] on the wall as well as the ceiling
"This is my first time making an installation in Macau," Wong says.
"I wanted to showcase something really different. So, we put together 20,000 hand-pulled sugar flowers, which are hand-painted in edible glow paint, and hung [them] on the wall as well as the ceiling."
6. Oldies but goodies: Planet J's augmented reality and virtual reality, Batman Dark Flight ride
These are not new, but if you have not tried them yet, you should do so now.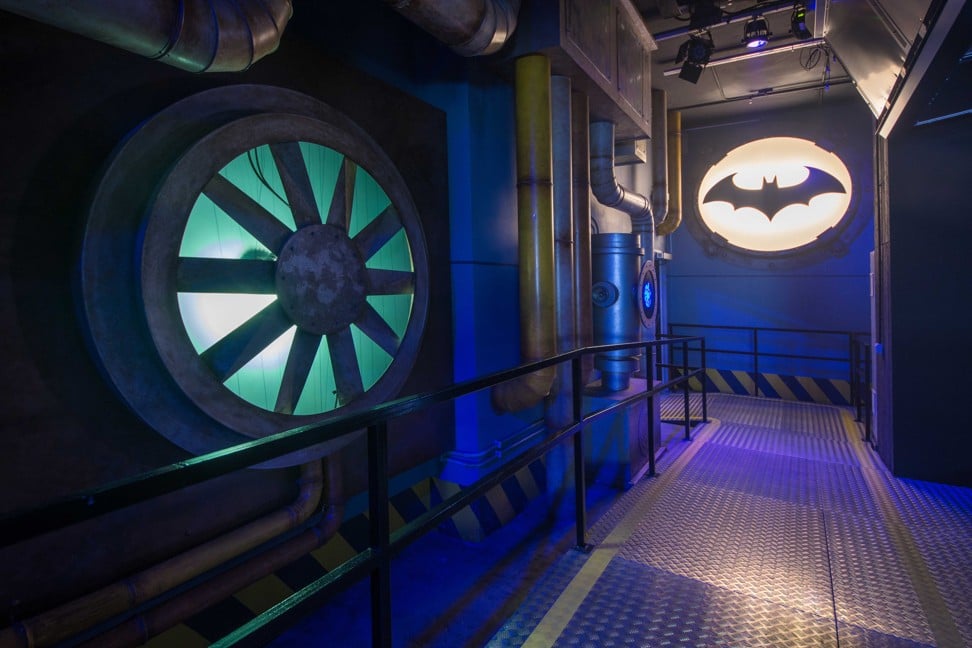 The world's first Batman-themed 4D flight simulation ride, Batman Dark Flight, at Studio City Macau takes DC Comic fans through an immersive and multisensory flying adventure over Gotham City.
The 72-seat flying theatre is equipped with multiple 4K projectors as well as integrated wind, water and scent effects.
Special menus you can't miss in Macau this season
The story begins inside Wayne Industries when a tour and presentation of its latest flying vehicle is given to the guests.
The tour is interrupted when supervillains, such as the Joker, Harley Quinn and Two-Face attack the building with poisonous gas and guests get on the flying vehicle and follow Batman in pursuit of the antidote above the streets of Gotham City.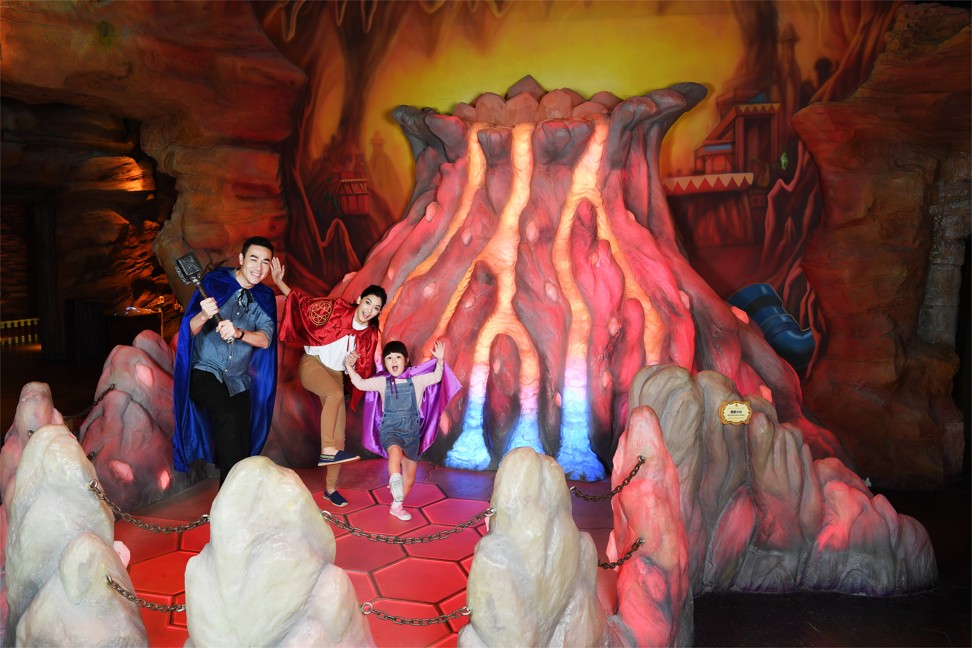 Ready for some challenges for your body as well as your brain?
Then head to the 9,300-square-metre live action role play theme park, Planet J, at Sands Cotai Central, which caters to gamers of all ages.
The theme park, which features eight themed zones, more than 200 game installations and AR (augmented reality) and VR games, brings role-playing video gaming to life.
Players are adventurers fighting against a mystifying dark power in Magic Stone Kingdom, and are given challenges, such as solving riddles or motion-controlled games, via the "magic scroll, a small electronic device.
Want more stories like this? Sign up here. Follow STYLE on Facebook, Instagram and Twitter