The third edition of the Michelin Guide Singapore focusing on the Lion City's culinary scene was unveiled at a glitzy presentation ceremony held on the resort island of Sentosa on July 25.
After the closure the three-star Joel Robuchon Restaurant – the eponymous establishment run by the celebrity French chef who died in August – barely a month before the event, there remained only five two-star and 34 one-star restaurants in the food-mad city state – one more than last year's crop of 38 restaurants.
Who are Asia's most talented and stylish chefs?
There are five new entrants this year representing a diverse spectrum of culinary creativity from an entrenched Cantonese fine diner to a seven-month-old wine gastro-bar.
Most from the class of 2017 have survived the cut for yet another year, albeit with a few notable exceptions such as Joel Robuchon Restaurant and André Chiang, who caused a stir by handing back his two star ranking before he closed his hugely successful and heavily lauded Restaurant André in February.
Review: Michelin maestro makes Morpheus dream a reality
Two hawker stalls, Hill Street Tai Hwa Pork Noodles and Liao Fan Hong Kong Soya Sauce Chicken Rice and Noodles – regularly touted as the world's cheapest Michelin restaurants – remained on the list if only to raise the question of what it means to be a Michelin-starred eatery these days.
Applause for the elevation of street food has largely abated in the two years since "history was made", with people now questioning the relevance of a secretive guide that shuts out restaurants for nuances in delivery, but embraces fuss-free hawker stalls that some may regard as "dime a dozen".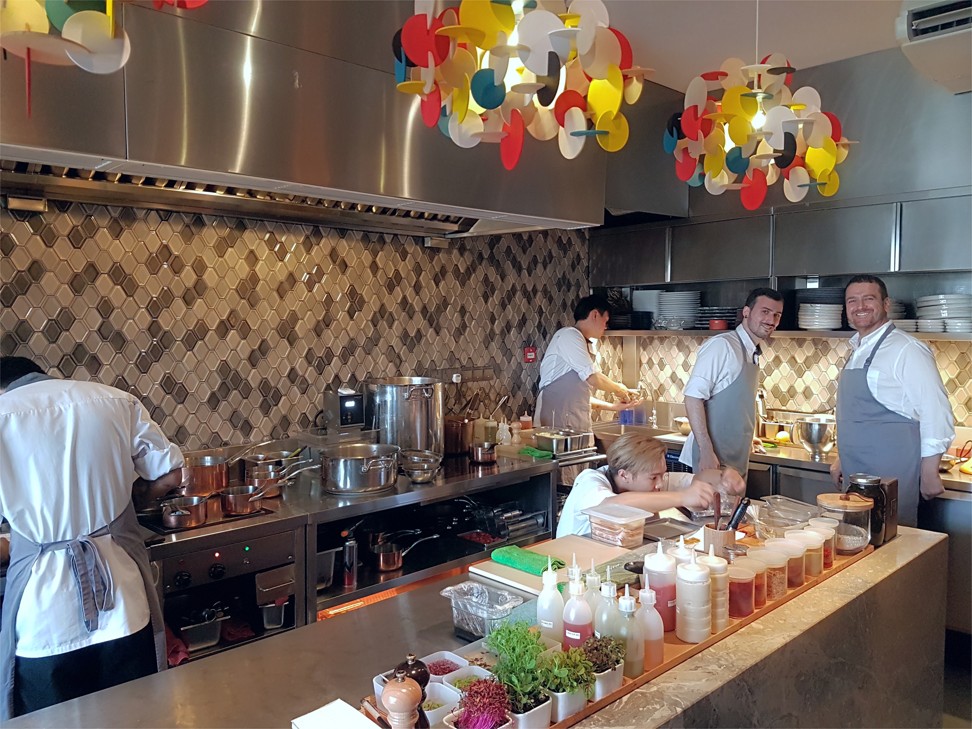 Let's take a look at some of the new and old winners in the new Michelin Guide Singapore and see why they deserve their freshly minted accolade.
New blood
Nouri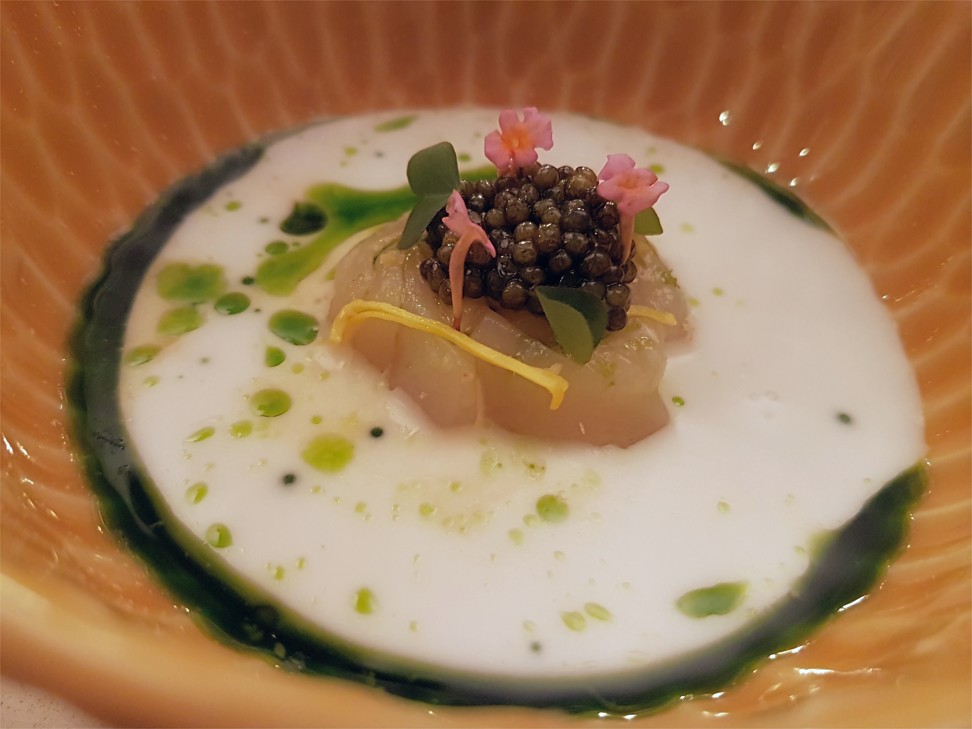 Nouri burst onto the scene last year with enough buzz to command interest from gourmands and journalists who had filled the space on search websites with largely positive reviews.
The manifesto on Nouri's website may sound wispy, but Brazilian chef Ivan Brehm does conjure forms and tastes that fit the many attestations.
First, the service in this small restaurant is as warm and thoughtful as one can expect from Singaporean establishments, where collectively good service is not a strong trait.
Mixologist Matthew Chan produces conceptual cocktails at the bar that set the tone for Brehm's gourmet odyssey across time and cultures.
An omakase menu melds diverse flavours and culinary traditions from multiple countries and surprises even expert palates.
Out to lunch with actor Michael Tong at Michelin two-star Sushiyoshi
Bitter gourd was presented as a salad even as distinct Chinese flavours were retained, while caviar-topped raw scallop immersed in fresh coconut broth offered hints of French, Polynesian and Japanese influences while managing to remain distinctive.
Just when you think there can be no more culinary surprises, roasted wild rice stem – an obscure Asian delicacy that is actually rice stem infected with fungus – arrives. Clearly, this a chef who is out to erase boundaries.
With his expert knowledge of food and flavours, Brehm is clearly in his milieu marrying diverse and surprising ingredients.
Pairing his creations with various sake served in fluted wine glasses reinforces his assertion that all is not as it seems in culinary distinctions and that we should remain open to the idea of food without barriers.
Address: 72 Amoy Street
Ma Cuisine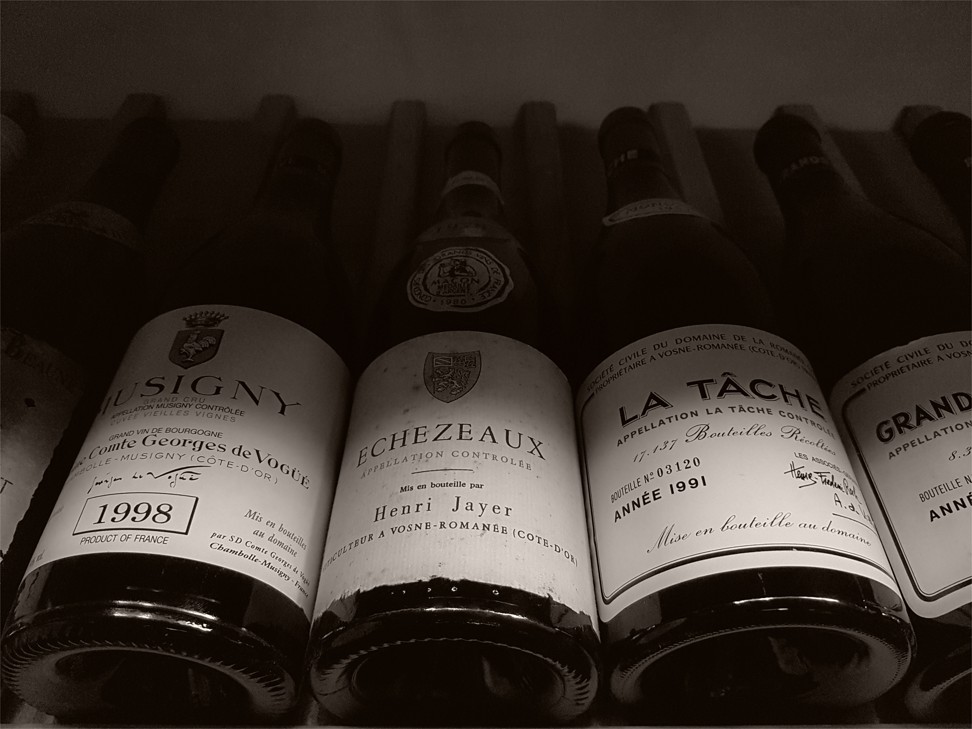 The gastro-bar Ma Cuisine has also been awarded one Michelin star in the new guide.
Conceived and managed by French owners Anthony Charmetant and Mathieu Escoffier, the wine menu here is several times thicker than its food menu and features labels that would scintillate seasoned connoisseurs.
The cellar offers a mind-boggling array of more than 600 fine wines sourced from many wine producing regions across Europe and the new world.
Charmetant gladly provides insights and information about the labels it carries as one listens between sips, paired with food specially designed by Escoffier to suit the wines.
Address: 38 Craig Street
Jiang-Nan Chun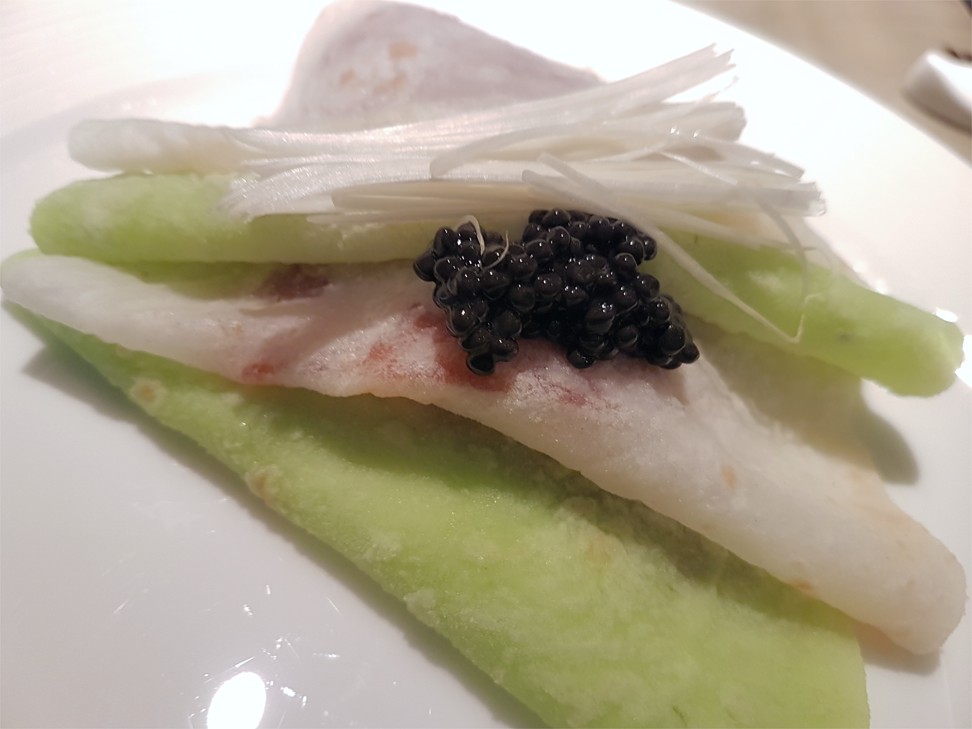 A pioneer establishment instrumental in the lifting the profile of Chinese cuisine in Singapore, Jiang Nan Chun had an impressive start with illustrious chefs including Jeremy Leung (Whampoa Club, Shanghai) and Albert Tse (China Blue, Tokyo) at its helm.
Now, 24 years since its inception, one may say that its one star is somewhat overdue.
Rise of Ken Chan from dropout to three Michelin-star chef in Taiwan
A succession of chefs over the past decade had left the restaurant largely directionless, but last year's appointment of Macau chef Tim Lam has brought back the right focus for this recently refurbished Cantonese fine-dining establishment.
A sumptuously prepared Peking duck sets the tone for a tasting menu packed with familiar favourites such as sweet and sour pork, soy sauce chicken and crispy egg noodle with beef.
Anchored by his superb technique and knowledge, Lam was able to deliver perfectly nuanced tastes and textures enhanced by premium ingredients and meaningful updates.
Unlike the superficial presentations of yore, the current cuisine by Lam expertly marries the old with the new.
His sweet and sour pork was perfectly infused with flavour, each parcel of perfectly shaped meat gloriously crispy from a coating comprising 11 types of flour.
The char siew made from kurobuta fillets was aromatic and succulent – perfectly balanced in its sweetness, with just the right notes of char.
These details may seem trivial, but for a Chinese chef worth his salt, it will take a lifetime to perfect.
Address: Four Season Hotel, Level 2, 190 Orchard Boulevard
Old Hands
Braci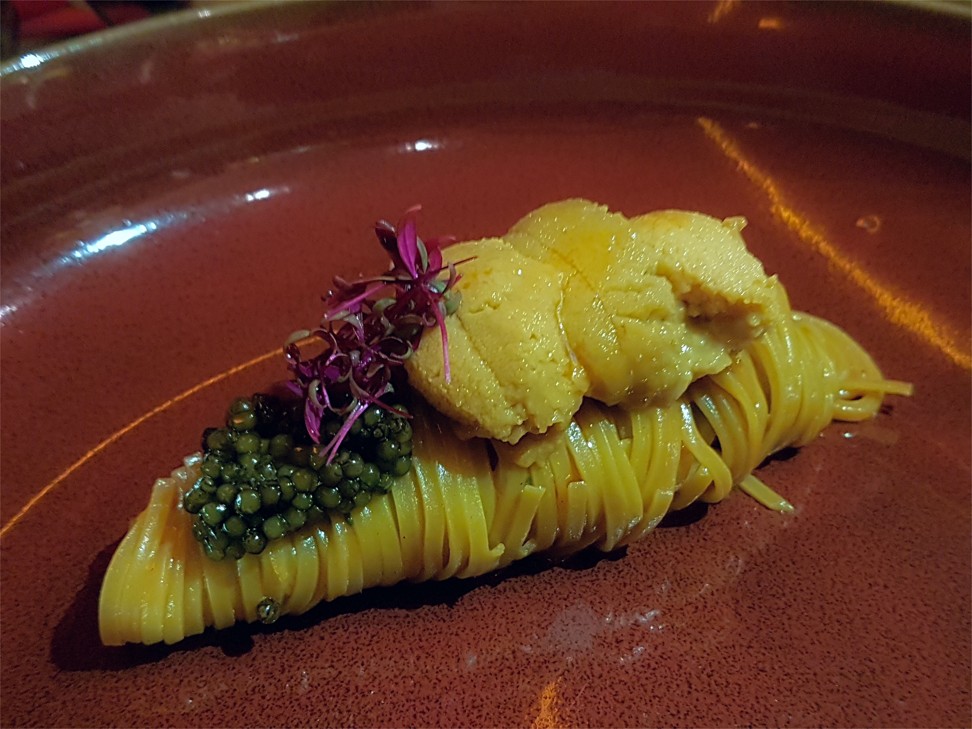 Veteran restaurateur and chef Beppe de Vito may have established a sterling reputation for his string of successful restaurants such as Il Lido and Osteria Art, but it is his favourite child, Braci, that has won the restaurant a Michelin star two years in a row.
I was told this intimate space is where de Vitto puts on his apron and cooks for his guests, a treat one might not expect from someone overseeing seven restaurants and bars across the city
It is a treat over a decade in the waiting for me since I reviewed Il Lido at Sentosa when it first opened. Like wine, some chefs get better with age.
Kicking off a spirited Italian feast was a rare Altamura DOP bread with extra virgin olive oil made using olives from the chef's own farm.
The foie gras Semifreddo with kumquats and vincotto that followed was truly sensational, a hearty starter skilfully presented as a dainty course.
The successive courses of hand-dived scallops with guanciale (cured meat) and smoked egg yolk, tagliolini with sea urchin and caviar and Kagoshima Wagyu with chanterelle are all masterfully prepared and presented.
All in all, it was a superb culinary experience capped with lovely cocktails served at Braci's open-air bar with intoxicating views of the Singapore river.
Address: Level 5, 52 Boat Quay
Homeless Lebanese dishwasher Alan Geaam becomes Michelin-starred chef
Jaan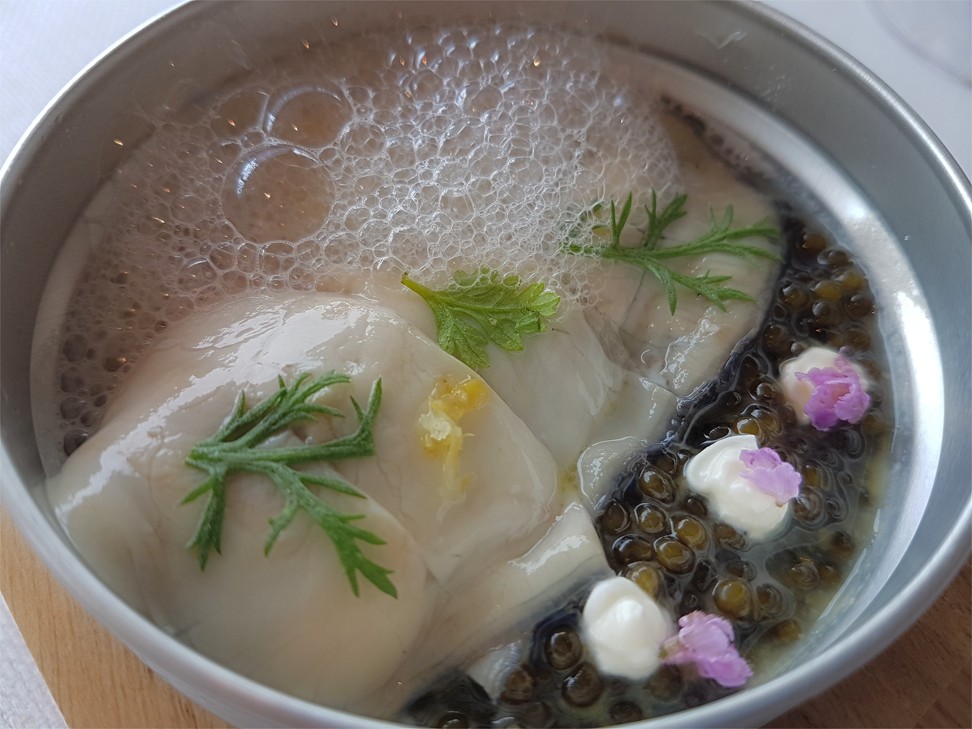 Chef de cuisine Kirk Westaway announced after the Michelin list was unveiled that his cuisine at the erstwhile French institution will turn British – with ingredients and influences from the isles taking centre-stage.
He is oozing gumption in his quest to redefine what constitutes British cuisine.
This has resulted in the rejection of all French terms at Jaan where canapés are now simply known as "snacks" and petits fours were unceremoniously supplanted by "sweets".
The service staff are still significantly French though, as are the techniques involved with Westaway's British menu.
Lofty proclamations aside, the affable chef from Devon, in England has maintained his one-star status for the past three editions of the guidebook and knows his way around the culinary tracts of Britain – and how to best to reform our staid ideas of stodgy English grub.
After some mini profferings, he expertly introduces his entrées.
Who is Kwen Liew? Meet the first Malaysian woman to become Michelin-starred chef
A starter of beetroot meringues with smoked eel and fish and chip tartlets roused the palate with its delicious flavours before the beautifully presented main courses arrived with matter-of-fact names.
Majestic Oyster comes with a tin that states the molluscs' origin from northwest Ireland.
English Garden is a mixture of tiny crispy vegetables – crudités springs to mind – served with dotted anchovy cream and herb broth.
The height of theatrics arrived in the form of a massive stone egg harbouring a dish of separated egg on a bed of mushrooms topped with caviar.
Under Westaway, the culinary standard at Jaan remains laudable, yet honestly, one remains unperturbed whether the establishment now flies the Union flag or the French tricolour.
Address: Swissôtel The Stamford, Equinox Complex, Level 70, 2 Stamford Road
Want more stories like this? Sign up here. Follow STYLE on Facebook, Instagram and Twitter