The article was written by Tom Sietsema of The Washington Post
The woman sitting next to me takes a bite of what has been introduced as "twigim" and says what I am thinking after I spoon into the same dish at one of the most bewitching restaurants to open in the New York borough of Manhattan in seasons.
"Oh, my God!"
How New York's Brooklyn 'neighbourhood' restaurants have raised their game
Twigim, the third offering in a 10-course tasting menu at the tranquil Atomix in Midtown East, showcases Scottish langoustine, seasoned with lemon zest and perilla (shiso) leaf and sheathed in a tempura that shatters on contact with the teeth.
A post shared by atomix (@atomixnyc) on May 30, 2018 at 2:30pm PDT
Riding shotgun is a pale green dollop of sea urchin creamed with nasturtium, lemon juice and yondu, a vegetable extract that, like soy sauce, acts as a flavour bump.
Powdered chopi adds a numbing citric punch. Before pepper was widely available in Korea, chopi, from little green pods, gave the cuisine some zap.
'Along with the Gods' director says K-films are catching up with Hollywood
I know all this not just because it washed over my tongue earlier this summer, but also because each course at Atomix is preceded by an illustrated, wallet-size card explaining the dish and its preparation, sometimes inspiration.
At the conclusion of dinner, guests depart with a dozen or so beautiful cards, including a note from the staff, in a sturdy paper packet.
Bye, bye, bonbons. Move over, mignardises (or tiny pastries and desserts). Now there is a fresh way to send diners into the night, and they are pretty enough to frame.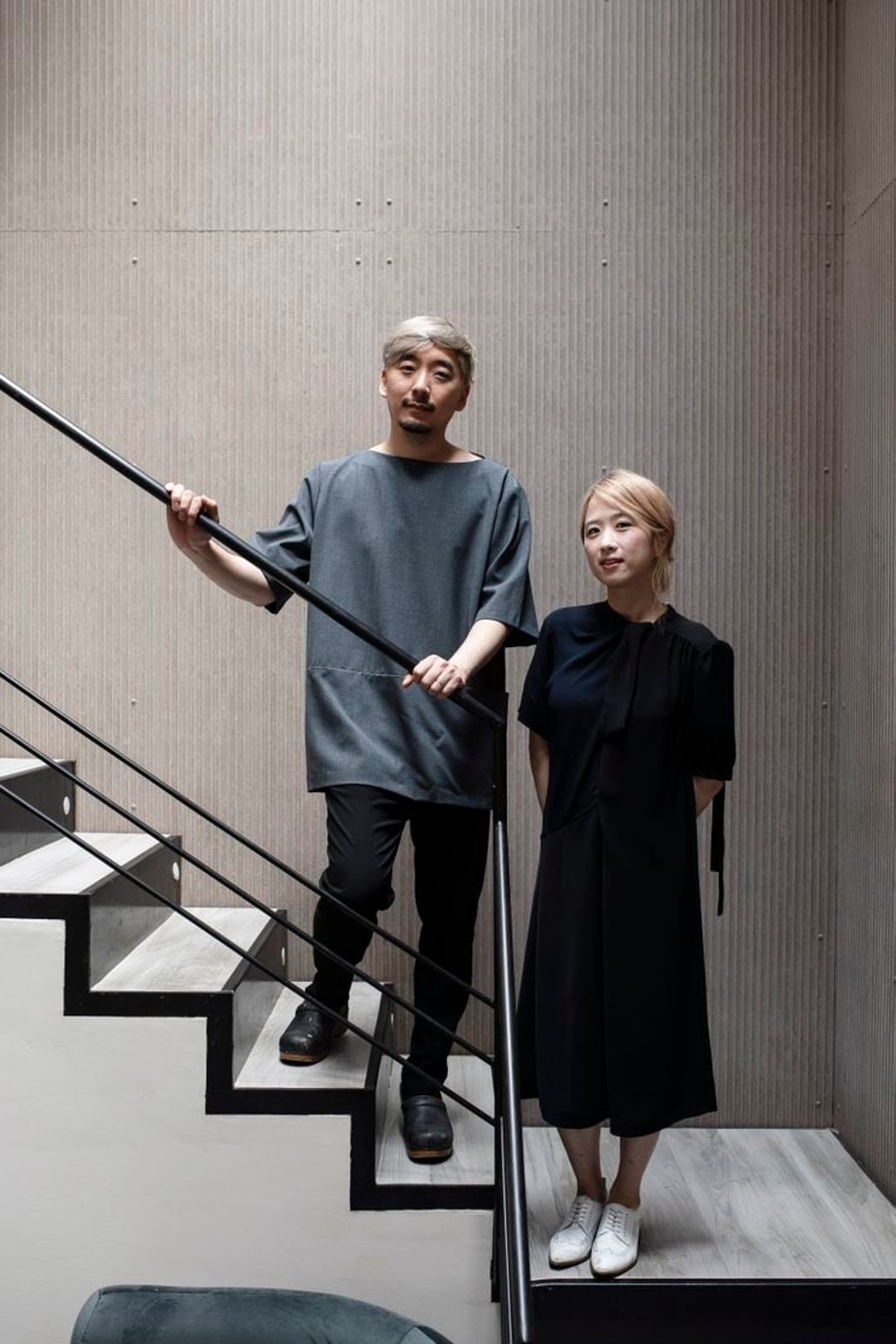 "We love fine dining, but it's hard to remember everything," says Jeong-eun "Ellia" Park, the serene mistress of ceremonies who owns the restaurant with her husband, chef Jung-hyun Park.
While some other restaurants have dispensed with printed menus altogether, Atomix knows: surprises can be fun, but cheat sheets are more helpful.
Where top chefs go out to eat in New York
By the meal's end, we learn that the rice is polished in-house, the sesame oil is made on-site, and petals of steamed aubergine make a lovely cover for smoked eel nestled in a froth of eel, crème fraîche and lemon – and Wagyu beef fermented in fruit juice for three days has an affinity for 33-year-old Portuguese wine.
Korean food has never been hotter in this country; gochujang become every other chef's condiment of choice, yes?
Yet its elevation to fine dining is relatively recent, evinced in Manhattan this year by the steakhouse Cote, an upgrade from the standard Korean barbecue – and even more so by the ambitious Atomix.
South Korea's answer to Dwayne Johnson: beefy actor Ma Dong-seok
The chef, 34, was raised in Seoul and has cooked around the world.
After graduating in food sciences in Korea 10 years ago, he went to London for an externship at the Michelin-starred restaurant, The Ledbury, then to Melbourne, in Australia, where he cooked in three restaurants owned by top chef Andrew McConnell.
Back in Seoul, Park cooked at the modern Korean Junsik, which sent him to New York when the restaurant opened a branch in Tribeca in 2012.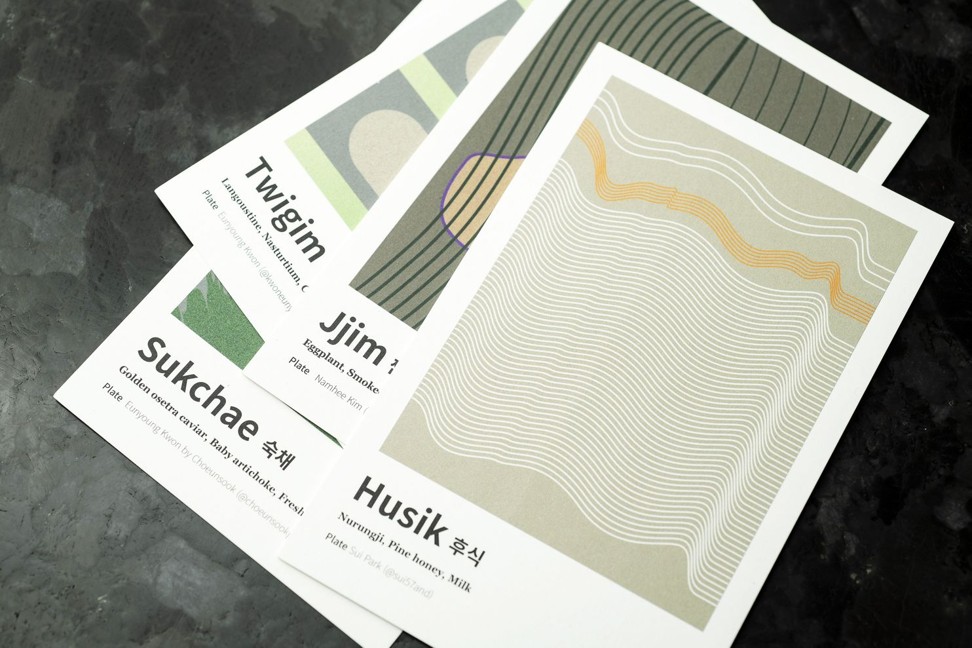 The Parks' original idea was to open a fine-dining restaurant.
However, as unknowns in Manhattan, they opted for a less-risky path. Hence Atoboy (pronounced ah-TOE-boy), a casual Korean restaurant they opened two years ago.
The New York Times rewarded their celebration of banchan, the collection of side dishes that accompany Korean meals, with two stars.
"Ato" is an ancient Korean word for "gift". Atomix (ah-TOE-mix) refers to the mix of ground-floor bar, downstairs lounge and dining room: 14 seats around a rectangular black granite counter, with a visible kitchen in the back.
These 6 skyscrapers will transform the New York City skyline forever
The entrance has us double-checking the address.
A small sign with the name is affixed to the building, but the door pushes open to what looks like a residential foyer.
Our tentative knock on an unmarked door is met with a nod and a smile.
Inside, we are led past a posh bar down a long flight of stairs to a lounge with sofas the colour of stone and walls that resemble a vertical Zen garden.
Drink requests are taken and snacks are produced, the best of which is a pinch of Dungeness crab in a lemony cabbage leaf.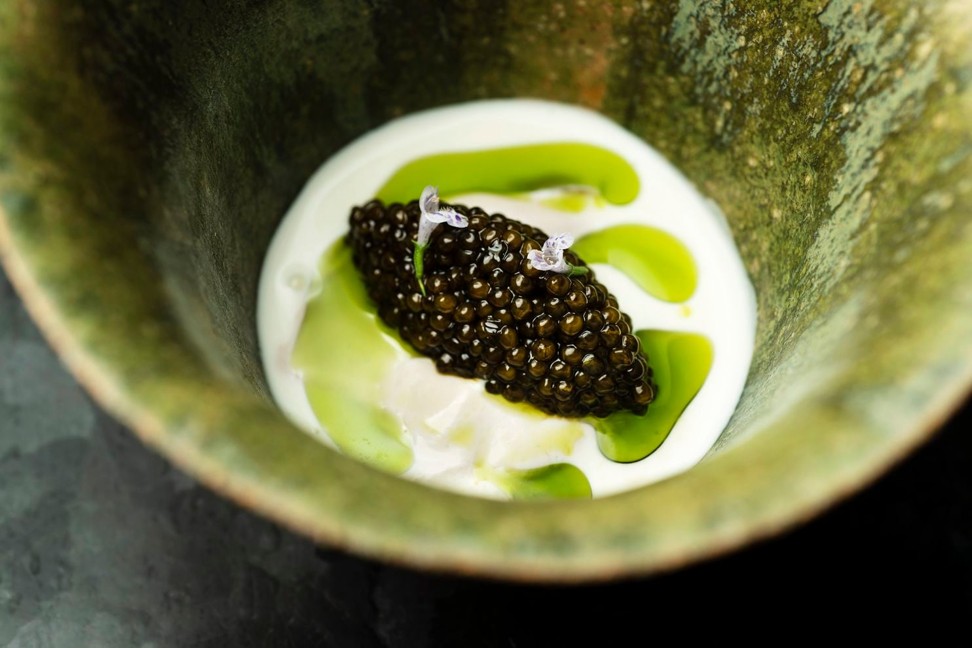 Servers in spare grey smocks usher us to our counter seats.
With its low oak ceiling and subdued lighting, the dining area makes a comfortable cave.
A note card tells us that "guk", or soup, is our first taste.
A beautiful bowl holding charred baby corn, a delicate fish cake and pea tendrils is followed by a hot stream of golden broth that tastes richly of pork.
The thyme honey mixed with pickled sprout juice, served in stripes on a quenelle of rice ice cream atop a puddle of rice pudding is a novelty that deserves to be put in jars and sold
The Parks collect chopsticks and invite diners to pick a pair from a handheld case of 30 or so, the most prized of which is made from Korean pearl.
The chopsticks come in handy for the second course, "hoe", sea bream splashed with tangerine vinegar and served with creamy Japanese uni (sea urchin) and little yellow jellies made with a light soy sauce.
The accompanying card says the idea for the dish dates to the Choseon era (1392 to 1910) and a poem describing "hoe that has been tossed in golden gleam". Does the backstory improve the flavour of the food? It might.
Korean TV drama's raging hormones power a very 'Risky Romance'
There is nothing very Korean about sukchae, a drift of milky fresh curd (which Park learned to make Down Under) and dashi-braised baby artichokes capped with glistening Osetra caviar.
Yet the next dish pulls us back to Korea with a slice of golden eye snapper that is cooked on one side with a light batter.
Insiders will recognise the name and the crackle: jeon is Korean for pancake, a common dish on Korean menus.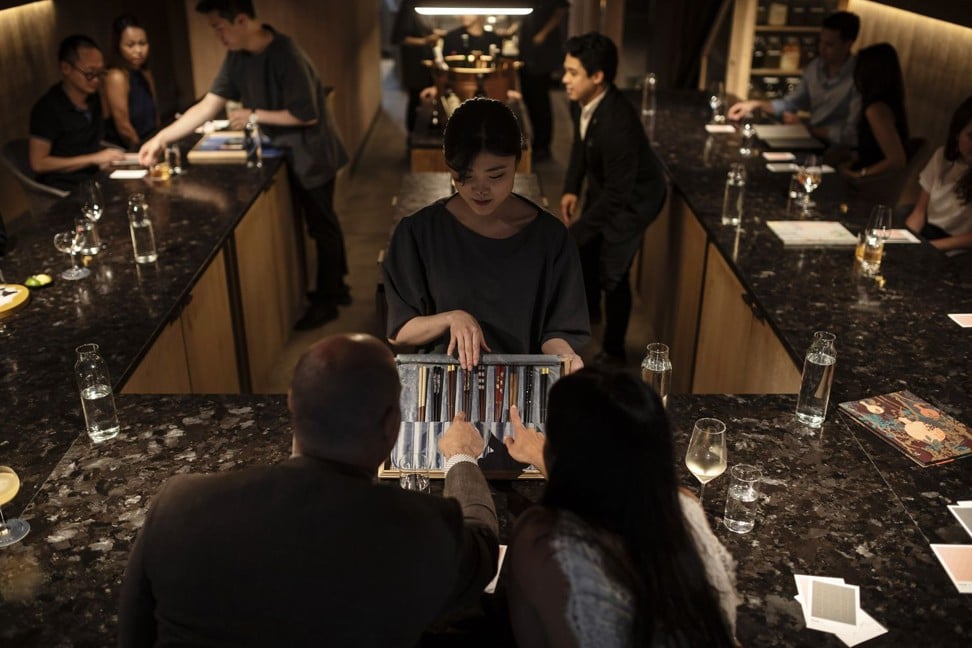 Park says fermentation creates an essential flavour in the Korean repertoire, a technique that made it possible for the ancients to eat well even as they travelled through the country's famously mountainous terrain.
Past and present mingle in four stamps of blushing Wagyu beef juxtaposed with fermented wasabi leaves and what a server calls "last year's garlic" and ramps.
25 best restaurants in the world, according to millionaires
Korean restaurants are not known for their desserts; Atomix wants to change that, with a quenelle of rice ice cream atop a puddle of rice pudding, made from the prized rice that sticks to the bottom of its pot (nurungji).
The thick golden stripes on the ice cream turn out to be thyme honey mixed with pickled sprout juice – a novelty that deserves to be put in jars and sold.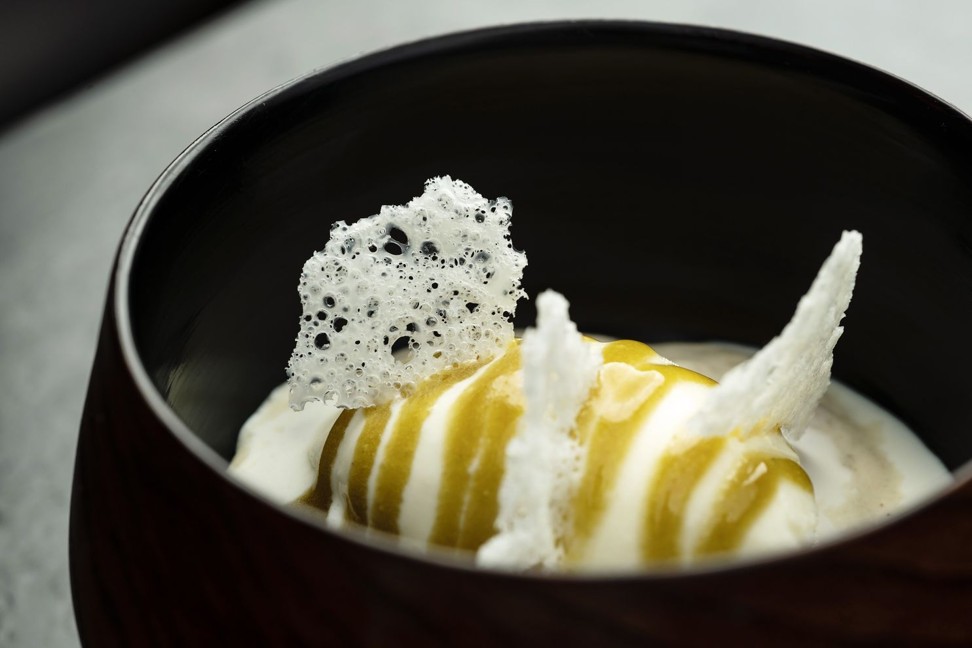 Here is something that cannot be said of too many tasting menus: while a lot of flavours cross your lips here, the portions and the pacing leave you counting the days until you can return rather than groaning the equivalent of "uncle!" in Korean.
Buddhist nun Wookwan's temple food cookbook focuses on fermentation culture
Atomix plans to change its script every quarter.
As much as I am anticipating the next wave of dishes, I am looking forward to a fresh deck of cards.
Lots of restaurants feed and serve their customers beautifully.
Yet this one manages to offer history lessons, cultural appreciation – even a shopping list, should you be inclined to play Park at home.
Atomix
104 East 30th Street, New York
No phone number; atomixnyc.com
10-course tasting menu, US$175 per person; seven-glass wine pairing, US$135
Want more stories like this? Sign up here. Follow STYLE on Facebook, Instagram and Twitter