The annual Hong Kong Restaurant Week, organised by the premium restaurant platform DiningCity, returns to the city this year from August 23 to September 2.
During the 11-day event, more than 55,000 foodies are expected to discover new restaurants, dine on special set menus prepared by nearly 150 restaurants, experience exclusive dining experiences, and connect with Hong Kong's most renowned chefs.
5 fine-dining restaurants in Hong Kong that offer lighter, healthier dishes
To make a booking you can go to www.restaurantweek.diningcity.hk – the official Hong Kong Restaurant Week website.
Here are STYLE's pick of the top 8 restaurants you should try.
Gough's on Gough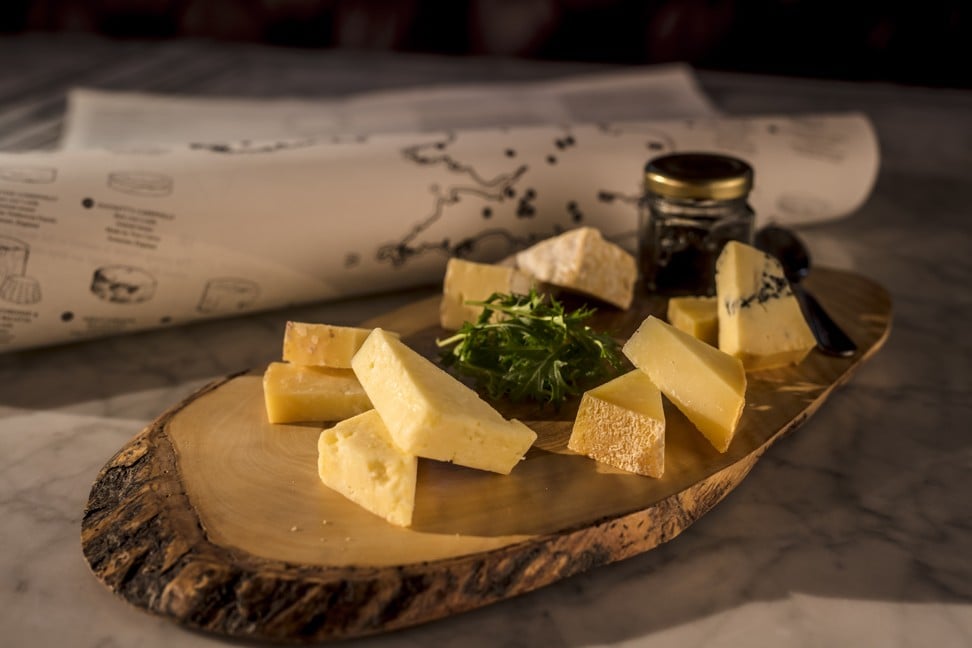 Managed and operated by the vintage British furniture brand Timothy Oulton – which has its flagship store in Gough Street, Central – the restaurant offers classic modern British dishes combined with the influences of Asian and Latin American cuisine.
3 of Hong Kong's hottest new fine-dining restaurants you need to know now
Drinks are also served in the bar inspired by the memory of the great British statesman Winston Churchill.
Seafood lovers will be able to enjoy seasonal fish dishes prepared by head chef Arron Rhodes and his team.
Signature dishes on the special lunch (HK$198 per person, US$25) and dinner (HK$498 per person) menus during the restaurant week include its classic fillet of beef Wellington, braised New Zealand lamb shoulder, slow-cooked Cornish chicken – plus warm pineapple cake and a British cheese selection with "Grandma's onion jam".
Address: 15 Gough Street, Central
The Steak House Winebar + Grill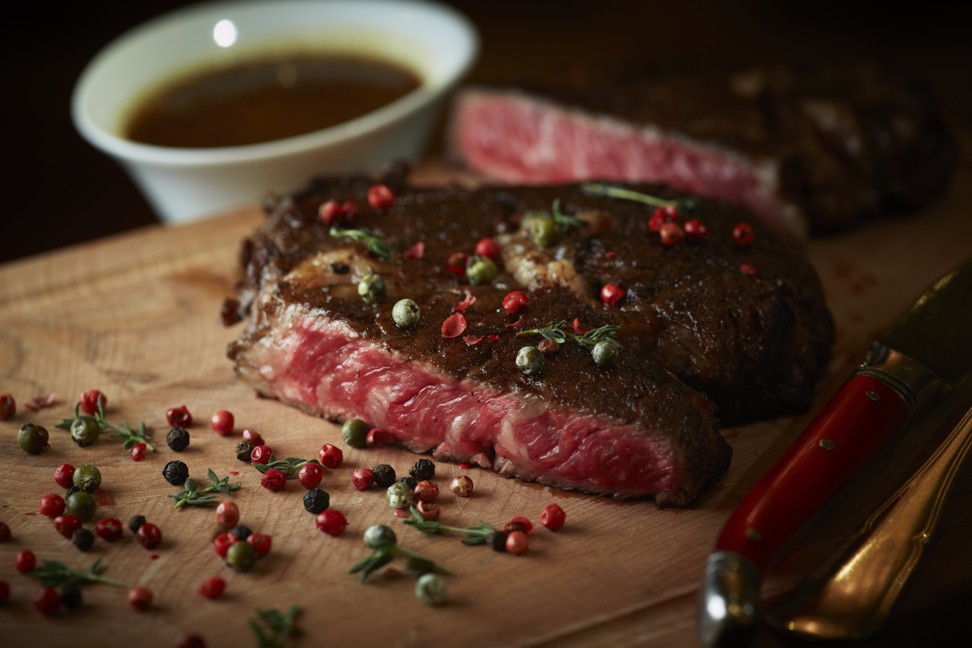 This haven for meat lovers in Tsim Sha Tsui offers fine meat, including US Department of Agriculture (USDA)-graded beef and top-class Japanese A5 Hida Wagyu beef seared on Hong Kong's only charcoal grill.
Located in InterContinental Hong Kong, the restaurant received a four-star rating from Forbes Travel Guide.
Fine-dining restaurant Arbor opens in H Queen's in Central this month
The special dinner menu (HK$990 per person) during the restaurant week includes tenderloin or rib-eye steak, jumbo king prawns and its signature dessert sample of mini chocolate fondant and apple crumble.
Address: InterContinental Hong Kong, Lower Level, 18 Salisbury Road, Tsim Sha Tsui
Casa Lisboa Portuguese Restaurant and Bar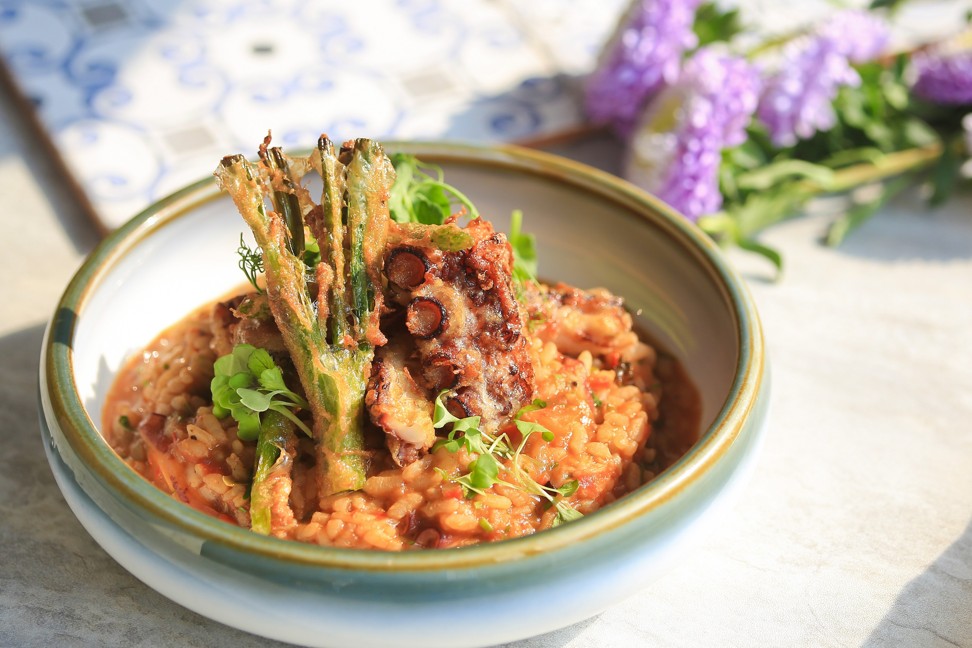 Casa Lisboa provides customers with exquisite looking contemporary Portuguese cuisine made with fresh ingredients imported from Portugal.
Fabio Pombo, executive chef of the restaurant in Central, which has a blue-and-white Mediterranean-style interior, serves classic Portuguese dishes that have a modern vibe.
Where to eat in Hong Kong: 8 great places to savour superb summer fare this August
The dinner menu (HK$398 per person) created specially for restaurant week includes its signature dishes such as its slow-roasted suckling pig à Bairrada – a region of Portugal famous for its wines and piglets – octopus rice with spring onion, green asparagus and octopus tempura and black codfish with clam fritters and tomato ragu.
The restaurant also has a bar serving more than 70 Portuguese drinks
Address: 2/F, Parekh House, 63 Wyndham Street, Central
Angelini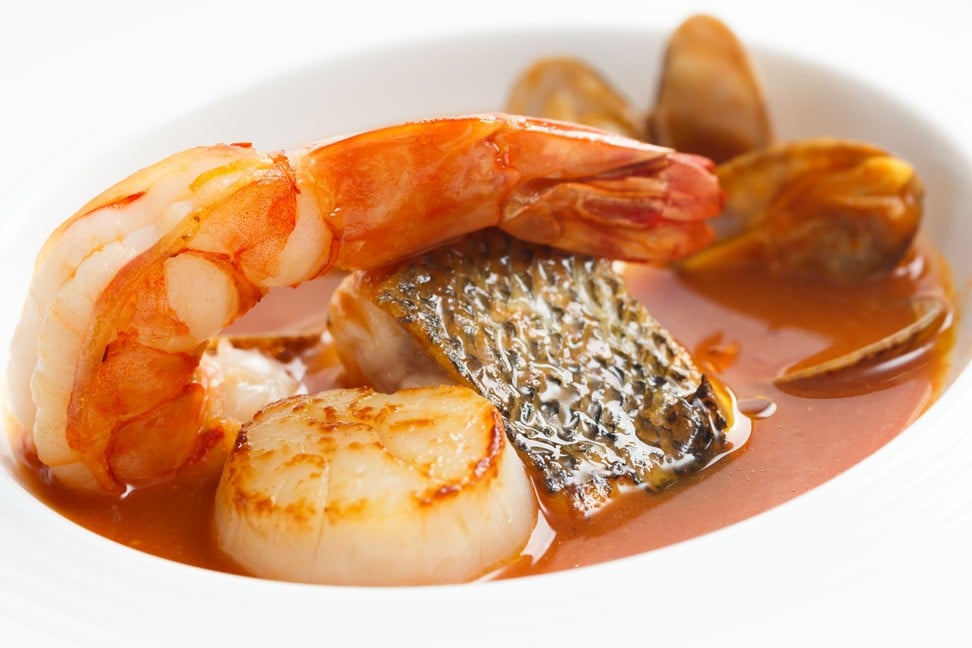 The restaurant located in the Kowloon Shangri-La Hotel, in Tsim Sha Tsui, offers stunning views across Victoria Harbour.
It serves modern, healthy and light Italian cuisine using freshly imported ingredients from Italy.
During the restaurant week, food lovers can enjoy the special lunch (HK$350 per person) or dinner (HK$550 per person) menus, which include its Adriatic seafood soup, home-made Chitarrini pasta with tomatoes, aubergine and Mozzarella cheese, beef tenderloin with duck liver and spinach, and sea bass, mashed potato, olives and asparagus.
Why Fook Lam Moon is still Hong Kong's 'tycoons' canteen'
The delicious desserts include its signature tiramisu and raspberry almond tart.
Address: Mezzanine Floor, Kowloon Shangri-La Hong Kong, 64 Mody Road, Tsim Sha Tsui
TRi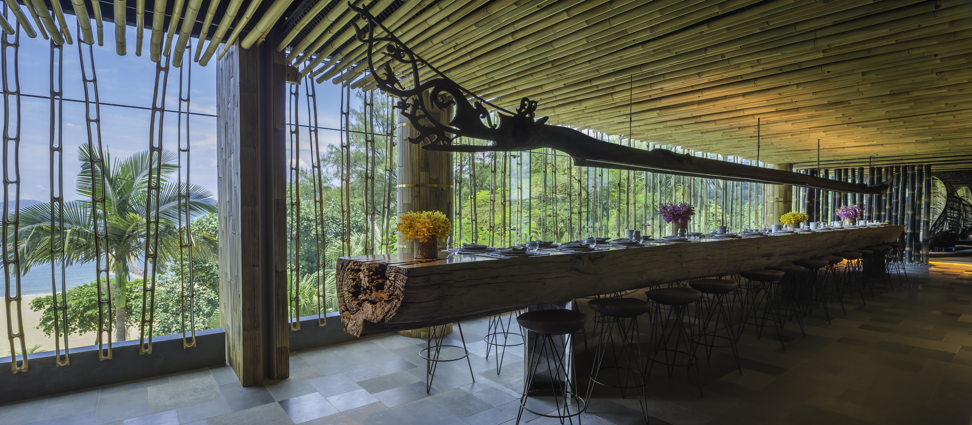 The contemporary Balinese restaurant, TRi, which enjoys breathtaking views overlooking in Repulse Bay, offers diners authentic flavours reflecting the culinary heritage of the Indonesian island combined with contemporary influences.
It offers a selection of delectable and refreshing cuisine on its special lunch (HK$198 per person) and dinner (HK$398 per person) menus created for restaurant week.
Favourites include salada Bali a salad starter of poached prawn, baby citrus, Singaraja vinaigrette, and the main dishes eggplant bakar – roasted aubergines with sweet soy glaze, black pepper and burnt leeks – pan-seared red snapper with squid ink pappardelle, pickled cauliflower and ginger torch curry, and Bali-style suckling pig.
For dessert, the tabanan features chocolate steamed cake, smoked Papua chocolate cream and mango chilli sorbet.
Address: Shop 302, 3/F, Lobby C, The Pulse, Repulse Bay
Ying Jee Club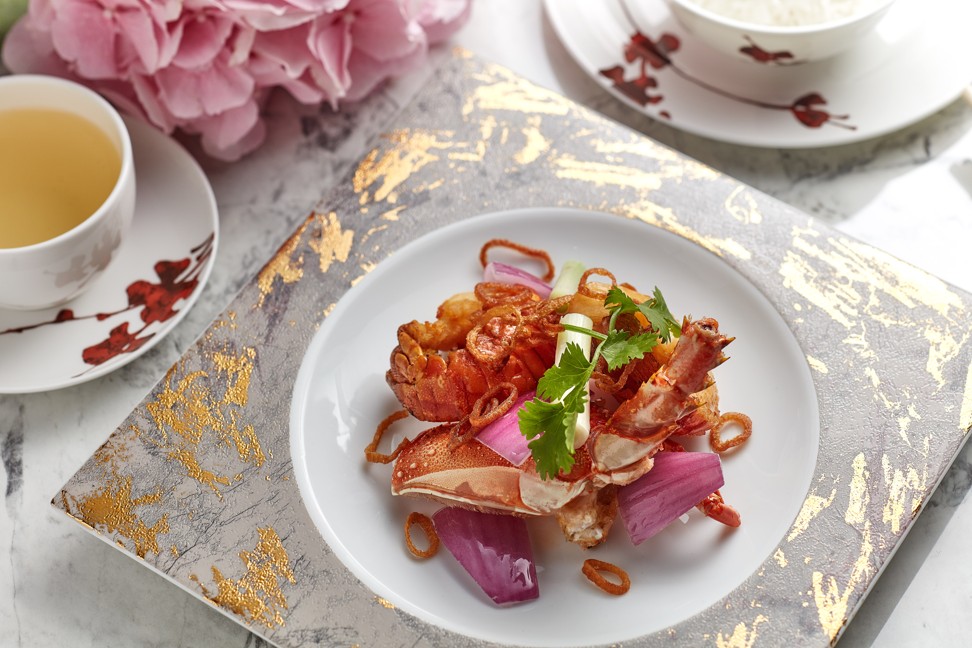 This restaurant in Central – led by chef Siu Hin-chi, who has garnered 16 Michelin stars in the last 10 years – has been awarded a one-star rating in the latest Michelin Guide Hong Kong and Macau.
It offers a luxurious yet calming traditional Cantonese dining experience with its East-meets-West setting.
A special restaurant week dinner menu (HK$1,380 per person) includes signature dishes such as stir-fried sliced lobster with shallot, red onion and spring onion, steamed egg white with imperial bird's nest, fresh crab claw topped with caviar and fried eel with Yuzu honey wok-fried Kagoshima A4 Wagyu beef with scallion and soy sauce.
Baked sago pudding with lotus seed paste, baked pastries stuffed with winter melon paste and red bean pudding with coconut milk are offered for dessert.
Address: Shop G05 & 107-108, Nexxus Building, 41 Connaught Road, Central
Where to eat at the Tai Kwun Centre in Hong Kong
Kashiwaya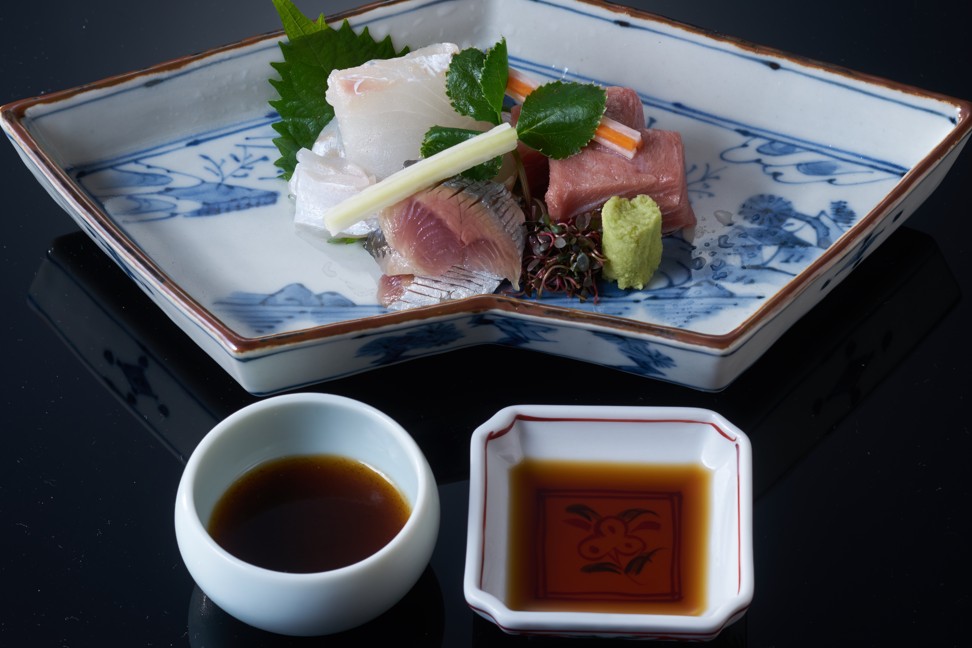 This two-star Michelin Japanese restaurant in Central, which features beautiful hand-dyed wallpaper, fusuma sliding doors and shoji paper screens, embraces the traditional culinary art of kaiseki – the skills and techniques used in creating a traditional multi-course dinner.
It serves extraordinary cuisine made from seasonal ingredients and has created special lunch (HK$580 per person) and dinner HK$1,500 per person) menus for the restaurant week event.
Dishes include selected sashimi, grilled sweet fish with grated plum and radish, grilled eel with white gourd, black-eyed peas and grated ginger, grilled butter fish with Yuzu soy sauce and cold Inaniwa Udon noodles.
Address: 8/F, 18 On Lan Street, Central
Bibo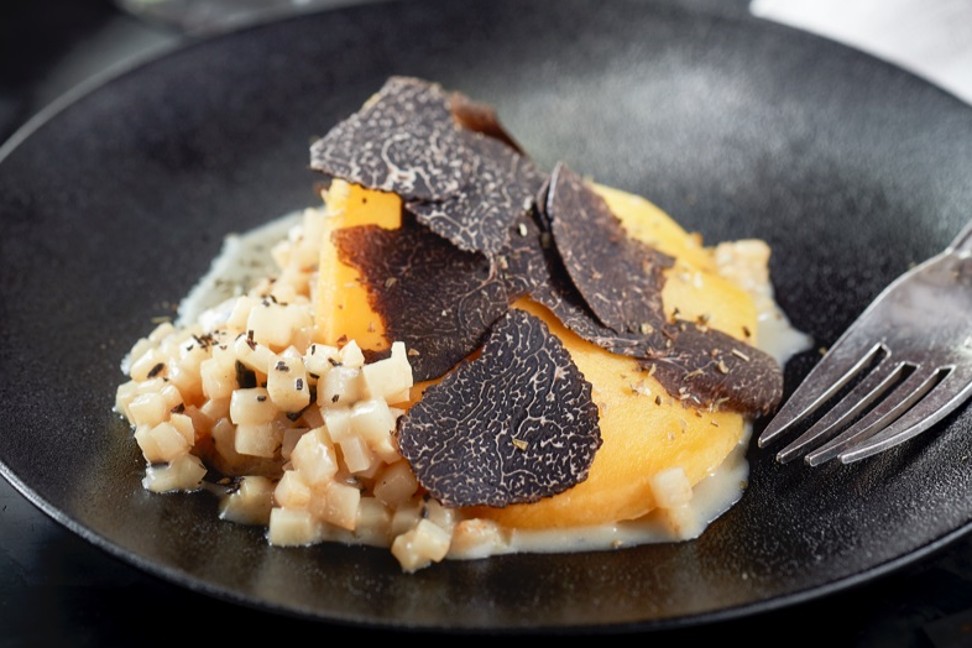 The modern French restaurant in Sheung Wan, which also showcases iconic works by some of the world's most celebrated contemporary artists, has added a fun yet elegant Asian twist to its dinner menu (HK$598 per person) during the restaurant week.
Diners can enjoy dishes including celeriac risotto with mango, truffle, scallops served with cauliflower and anchovy, duck foie gras and, for dessert, dacquoise (nut meringue) chocolate tart.
Address: 163 Hollywood Road, Sheung Wan
Want more stories like this? Sign up here. Follow STYLE on Facebook, Instagram and Twitter