This year saw the introduction of a new designation to further confuse what it means to be a Michelin-listed restaurant.
Previously, restaurants were given a three-, two- or one-star ranking according to their culinary distinctions by anonymous inspectors making their rounds in cities while compiling Michelin Guides.
Restaurants that did not win a star, but were deemed capable of dishing out a good meal for good value at around US$40 or less were awarded a Bib Gourmand.
But from this year, restaurants at which "inspectors have discovered quality food" will be deemed "L'Assiette Michelin" (or "Michelin Plate") establishments.
With this latest development, there is now more cause for wonder about the validity of Michelin's authority with regard to Singapore's gourmet scene.
The new extended version of the guide features 150 establishments – serving mostly street food – including several renowned restaurants that did not earn a one-star recommendation in the new guide or in previous editions.
Do new restaurants deserve a spot in 'Michelin Guide Singapore?
It would be naive to think that gaining a Michelin Plate recommendation would be consolation for restaurants offering a 10-page menu featuring exquisite creations, yet finding themselves ranked on a par with hawker stalls serving banana fritters (Lim Kee Orchard), or gelato (Birds of Paradise) – which the guide classifies as "street food".
We review seven top restaurants in Singapore – two with Michelin stars and five without – to try to uncover what mysterious qualities lead one establishment to be included among the star rankings of this arcane guide, and another to be kept out.

Shisen Hanten by Chen Kentaro, Mandarin Orchard Singapore
(Two stars)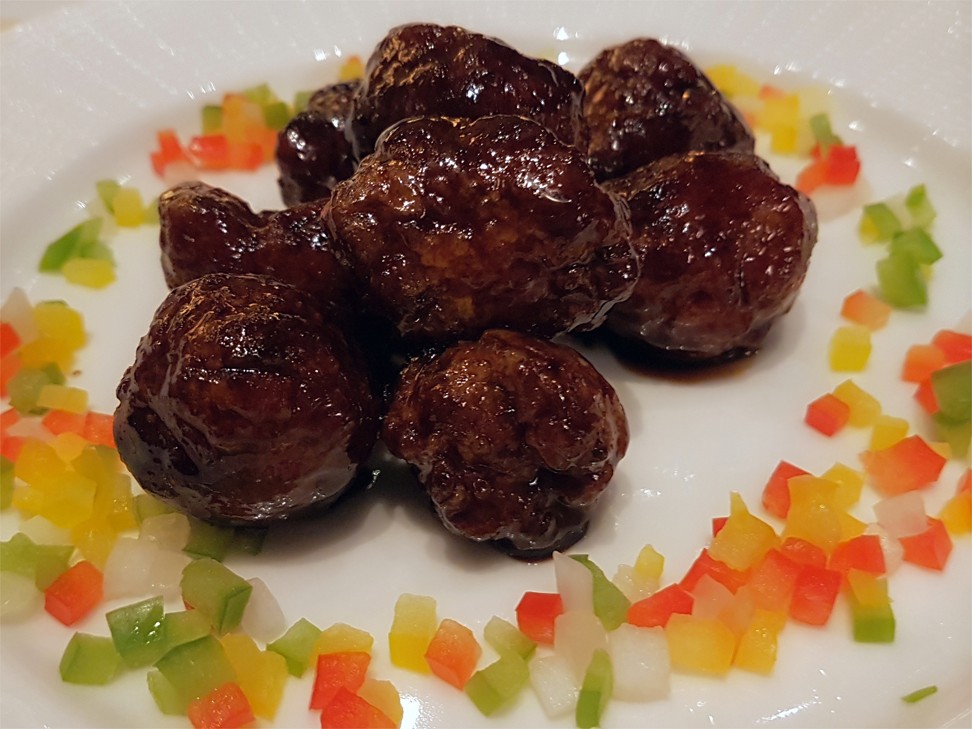 Shisen Hanten is fronted by Chen Kentaro, scion of the family of famous chefs largely credited with the popularisation of Sichuan food in Japan,
It is the only overseas branch of the popular Japanese chain, and the only Shisen Hanten restaurant to snag a two-star honour – in the latest Michelin Guide Singapore.
When the inaugural honours were first announced in 2016, even Chen was flabbergasted.
"It was unbelievable," he says. "I was hoping for one star; I always felt we were up for one star. But two stars, it's like watching Japan win the World Cup – it's a miracle!"
His own surprise has since echoed in the minds of industry watchers over the past three editions of the Michelin Guide Singapore.
As the only Chinese (but Japanese managed) restaurant to garner two stars in the Southeast Asian bastion of Chinese culinary heritage, Shisen Hanten certainly has grand expectations to live up to.
It was unbelievable. I was hoping for one star; I always felt we were up for one star. But two stars, it's like watching Japan win the World Cup – it's a miracle!
We visited the restaurant bedecked with stunning chandeliers on a week night after the list was released and found it packed with patrons: business as usual.
Attentively assisted by a trio of staff who took our orders, recommended wine and waited at our table, a succession of the chef's signature dishes arrived – all expertly timed.
Piquant flavours were firstly introduced with the chilled century egg bean curd with Szechuan sauce before more distinct notes of hot and sour were served up with the Sichuan seafood soup.
Other crowd pleasers including char siu and roast pork, roasted London duck and sautéed chicken with chilli pepper arrived before the meal was capped off with the highlights of aromatic sweet and sour pork with black vinegar and Chen's signature dish Mapo Tofu, the dish every Japanese person associates with Chinese food in Japan.
Who are Asia's most talented and stylish chefs?
While the food was skilfully prepared with distinctive notes of exoticism derived – both from the Sichuan cuisine's penchant for addictive peppers and Chen's subtle modification of the region's traditional tastes – a sitting here is gratifying, but if there were elements that set it above other Chinese restaurants in Singapore then we could not discern it.
At the very least, for a restaurant that has maintained a two-star rating over three editions, one would have expected more rarefied touches, such as home-made tofu perhaps.
Address: Level 35, Orchard Wing, Mandarin Orchard Singapore, 333 Orchard Road

Summer Palace, Regent Hotel Singapore
(One star)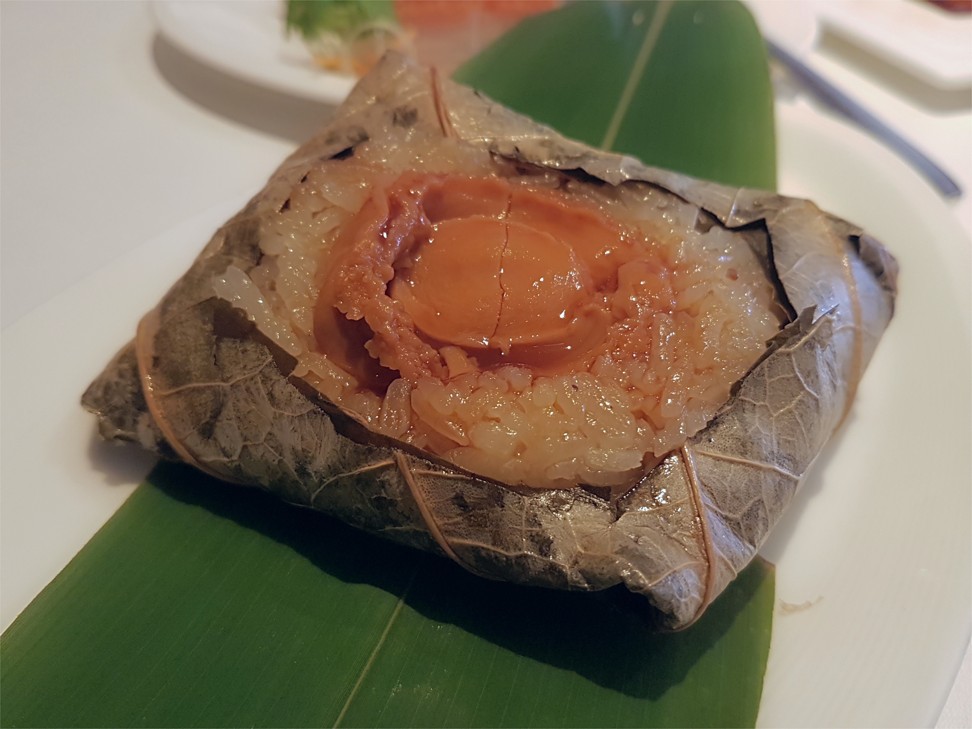 Executive chef Liu Ching Hai has more than 20 years of experience of preparing Cantonese cuisine and brings to the menu signature dishes such as deep-fried chicken fillets with almond flakes and lemon sauce, smoked chicken with jasmine tea leaves and Hong Kong crispy roasted duck.
The various dim sum served here are also known for their innovative flavours, with the glutinous rice with baby abalone wrapped in lotus leaf, baked chicken tart with baby abalone and barbecued pork buns decided favourites.
Review: Michelin maestro makes Morpheus dream a reality
Over two sittings spanning the past six months, our experience of this old-time favourite can best be described as uneven, with culinary notes that range from deeply satisfying to barely memorable.
Over a lunch that included a lovely fish maw soup with aweto flowers and silky fowl, flavoursome deep-fried spare ribs and assorted dim sum, there were highlights – just as there were letdowns.
The texture of the roasted pork was good, but parts of the crackling were slightly burnt.
The glutinous rice with baby abalone was so memorable from the previous session that my disappointment was doubly heightened when biting into a bland version on the latest visit.
Also, generally the presentations were overtly simplistic, and lacked visual appeal.
If consistency is a cornerstone of a restaurant's ability to win awards such as Michelin stars, there are definitely other restaurants in the city that have run a tighter ship.
Address: Regent Singapore, A Four Seasons Hotel, Level 3, 1 Cuscaden Road
Majestic Restaurant
(One plate)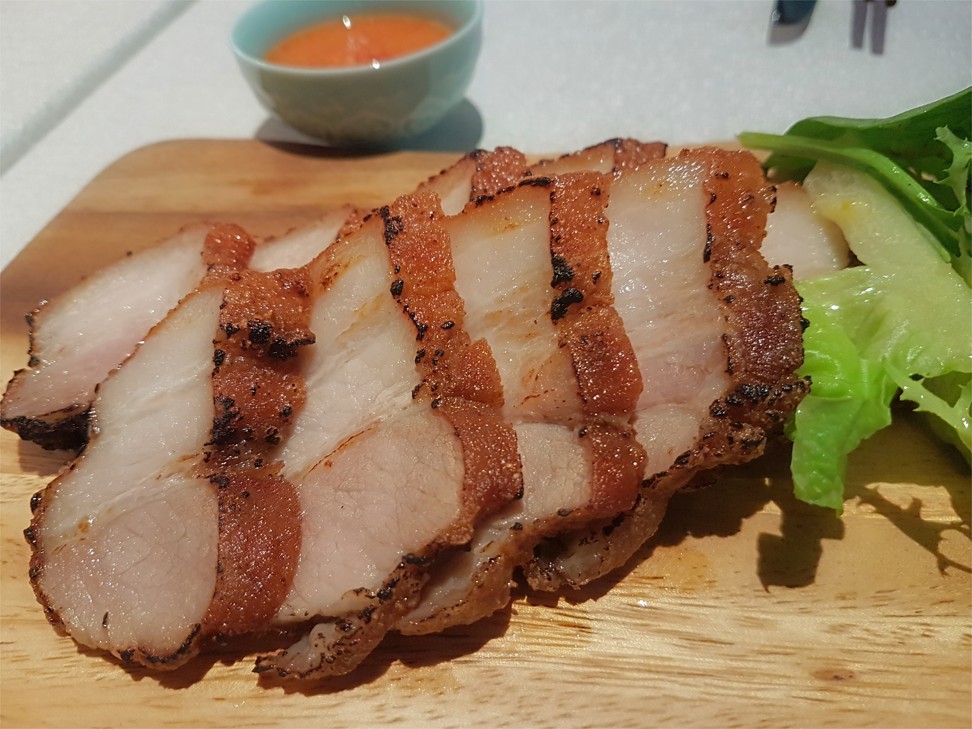 Veteran Cantonese chef Yong Bing Ngen made his name at such reputable restaurants as Jiang-Nan Chun and Hai Tien Lou, so when the Michelin Guide Singapore was first launched, the snub for his hugely popular Majestic Restaurant was sharply felt.
Yet with the restaurant's inclusion in the plate section of the latest Michelin guidebook, this slight is even more pronounced.
A masterful chef who is widely respected for his precise treatments of Cantonese cuisine, Yong has steered the restaurant to critical and commercial success since 2006, with its current premises, at Marina One, packed during lunch and dinner, even in its new location Marina One, where it opened in January.
One remains resolutely perplexed why veteran [Cantonese chef Yong Bing Ngen at the Michelin Plate ranked Majestic Restaurant] in command of such highly lauded skills can have been slighted like this
In its contemporary space, with an open kitchen and glass exterior, Yong serves his signature dishes that stay largely true to traditional recipes.
His five spice pork belly is an upgraded version with tender and fine textured Kurobuta pork while his vegetable dumpling is topped with a slice of truffle that makes the comely parcel incredibly aromatic as well.
The smoked French corn-fed chicken arrives encased with a veil of hickory smoke – rather gimmicky one might think, until the glass bell is lifted and the subtle fragrance is released to whet the appetite.
His sweet and sour pork with pomegranate and strawberry is another winner, the crispy slivers rendered from a slab of belly with just the right balance of fat and lean meat.
By the time one finishes the session with heavenly black truffles and egg white fried rice and a trio of desserts featuring durian, one remains resolutely perplexed why a veteran in command of such highly lauded skills can have been slighted like this.
Address: Marina One, The Heart (East Tower) #04-01, 5 Straits View
Shang Palace, Shangri-la Singapore
(Michelin Plate)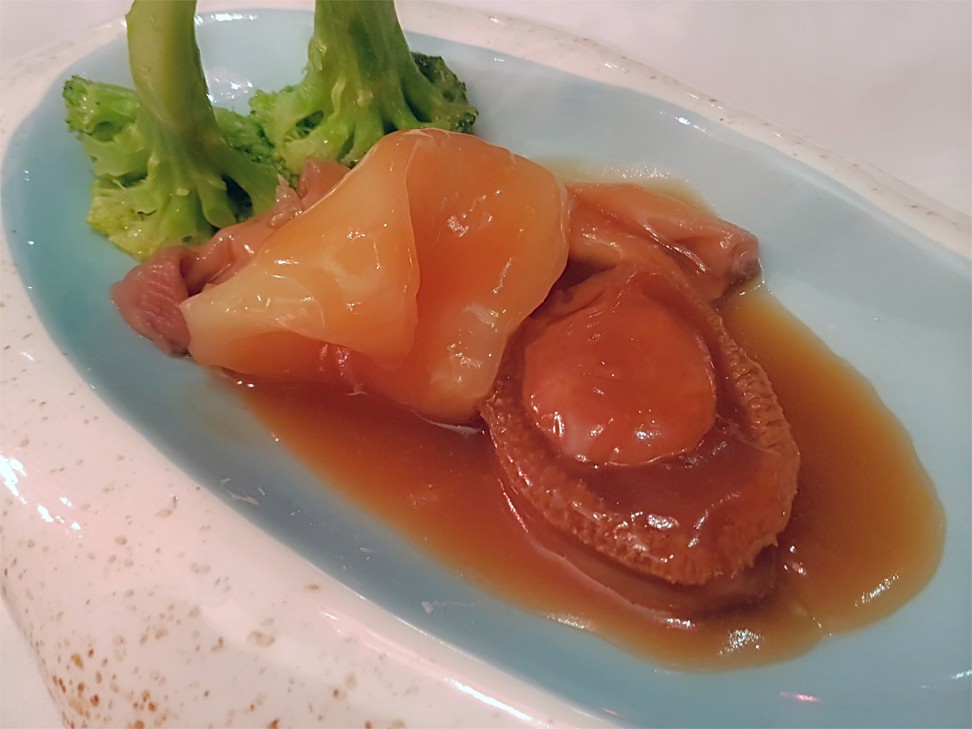 Executive chef Mok Kit Keung is a busy man.
After spending seven years steering Shang Palace at Kowloon Shangri-la towards its two stars accolade, the illustrious chef who has cooked for kings and presidents is now back in Singapore to direct the chain's first Shang Palace while still keeping his eye on the Kowloon restaurant.
While juggling his duties between these two locations, he is also expected to visit Paris regularly as a consultant to the one-star ranked counterpart there.
Out to lunch with actor Michael Tong at Michelin two-star Sushiyoshi
After considering the man and all his achievements, it remains even more confounding why Singapore's Shang Palace is still deemed unequal to even a one-star in the local Michelin guide.
Even after revamping the menu at Shang Palace, the perfectionist chef is still endlessly sourcing more quality ingredients for his customers in the Lion City.
According to Mok, the lovely roasted pork with its perfectly crunchy crackling still needs to be slightly fattier.
He also thinks the meat used for the amazing chicken dish needs to have more spring, like the texture of premium Shalan chickens preferred in Hong Kong.
Even the ginger used to accompany the century eggs must be pickled by himself.
It is utterly without merit to equate the cuisine of a chef of Mok Kit Keung's calibre [at Shang Palace, Shangri-la Singapore] with that of a street-fare expert
Such dedication to detail and the quest for perfection is highly laudable – as is the standard of culinary
excellence already entrenched here since the chef's arrival barely one year ago.
A sampling of his more exemplary dishes included double boiled fish maw broth with almond, braised abalone with fish maw and goose web, chicken wings stuffed with mushroom and abalone and baked sea cucumber with cheese, plus the superbly prepared braised whole fresh abalone from Australia – one of the most trying dishes to prepare in the required Cantonese volumes.
It merely reinforced the fact that it is utterly without merit to equate the cuisine of a chef of Mok's calibre with that of a street-fare expert.
Address: Shangri-la Singapore, Lobby Level, 22 Orange Grove Road, Singapore
Wan Hao, Singapore Marriott Tang Plaza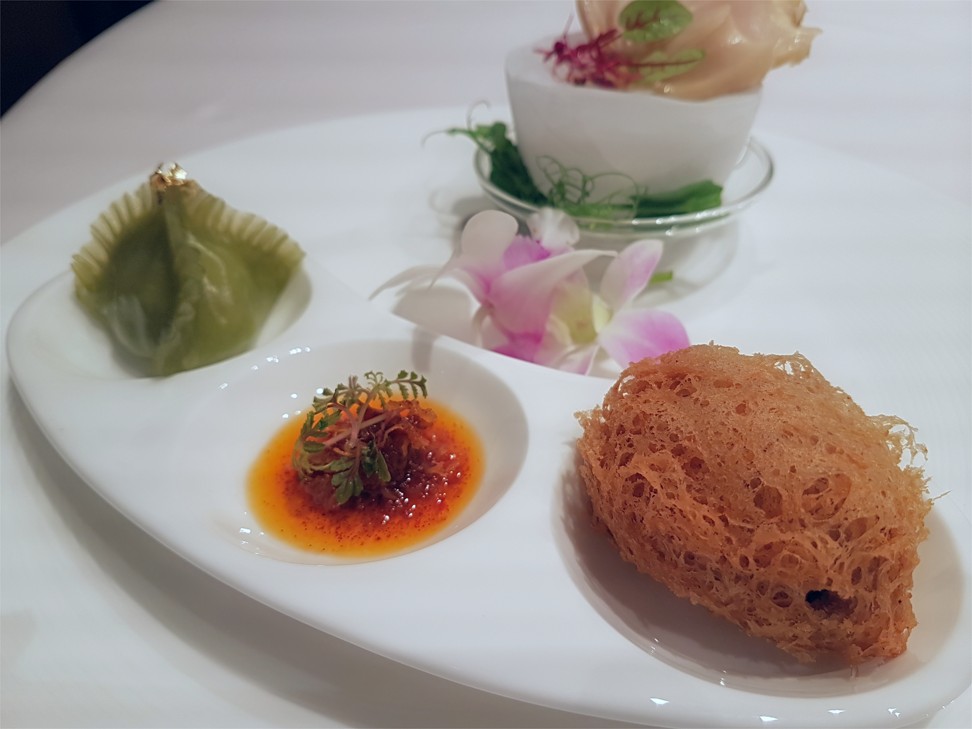 Since its inception decades ago, Wan Hao has been known as a culinary landmark of Singapore's Chinese fine-dining scene.
Over the years its popularity momentarily waned because of a lack of capable chefs.
Yet since the appointment of executive chef Brian Wong's two years ago, the restaurant's situation had improved by leaps and bounds.
By any yardstick Wong is an intrepid risk taker who would not think twice about sous-viding [a method of cooking food slowly in a vacuum-sealed pouch at a low temperature so as to retain most of the juice and aroma] abalone or baking glutinous rice cakes in tarts.
He hatches audacious ideas that marry culinary heritage with elaborate fantasies and sees them to fruition with uncommon zeal and tenacity.
You may not have heard of him yet, but you will soon hear of his name, and his exquisite dim sum (such as black truffle taro dumplings) and his conceptual mooncakes (Serrano ham with chrysanthemum).
In fact, in a dining landscape that is generally averse to change, Wong intends to be a game-changer.
Out of the four review sessions I have had at Wan Hao over the past year, not a single dish was ever repeated.
The exquisitely designed dim sum served here always evolves with the seasons, or the chef's mood: whether it is a new way to temper a crunchier shell or the injection of outrageous colours derived from natural ingredients, there is always an element of surprise, and an elevation of the senses.
Tofu and prawns were blended into a comely parcel gorgeously stained by saffron.
Fish maw was treated to an almond bath grandly perfumed by Boletus mushrooms.
A fatty duck was sourced from Ireland for a succulent roast accented by black garlic.
Sea urchin was utterly amalgamated into every grain of lovely rice fried with lobster.
With such an intense interest in creating tastes and textures that are uncommonly bold yet deliciously comforting, Wan Hao is still one of the best haunts in town for the plumpest siu mai and the softest, most fragrant char siu bao.
How could Michelin inspectors have lost sight of such an emerging force in this landscape much stifled by mediocrity?
Wan Hao got nothing at all in the latest guide... which is most baffling.

Address: Singapore Marriott Tang Plaza, 320 Orchard Road
Who is Kwen Liew? Meet the first Malaysian woman to become Michelin-starred chef
Rang Mahal, Pan Pacific Singapore
(Michelin Plate)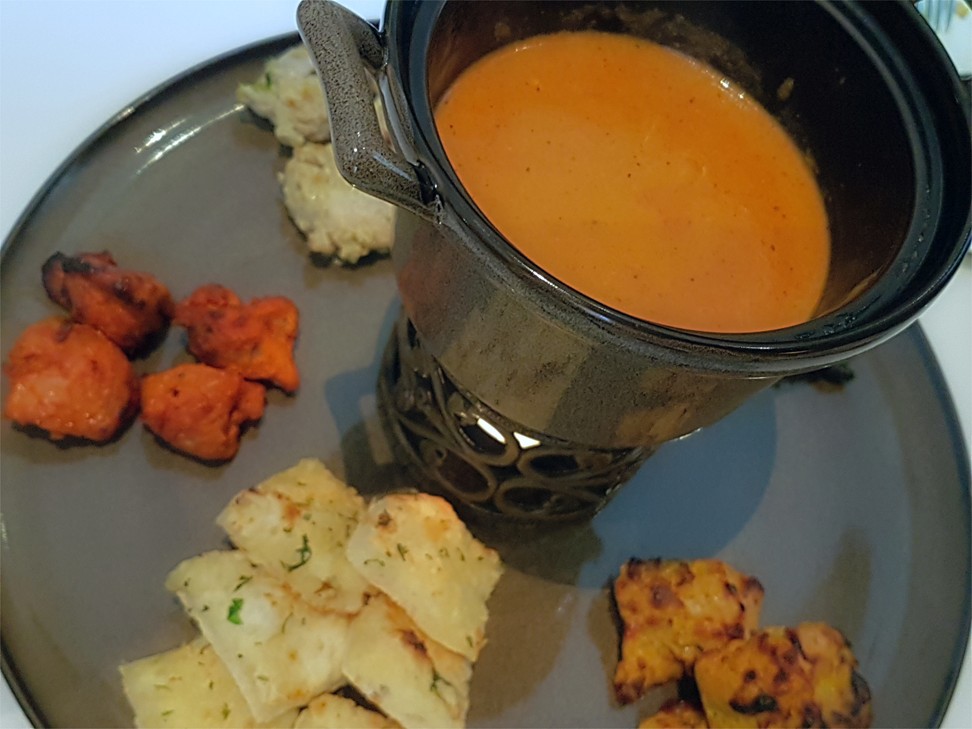 Singapore's only Michelin starred Indian restaurant, The Song of India, was started by chef Milind Sovani after he parted ways with Rang Mahal a decade ago.
He has since left the one-star restaurant and returned to India to pursue his dream of owning a string of diners there, before returning to Singapore last July to resume his lead at Rang Mahal.
According to the veteran chef, the menu that he created and left behind for his successor at the thrice-awarded restaurant is still being served today.
This begs the question, why has Sovani not been able to replicate the same success for one of Singapore's most renowned Indian fine-dining restaurants yet?
The answer may well elude us, at least for another year, as a sampling of the highly respected chef's revamped menu at Rang Mahal only strengthened the impression that he is due such recognition.
Departing from his creative younger days – when he transformed Indian cuisine for the fine-dining table – the chef's current menu features mostly traditional entrées with creative yet subtle treatments and presentations.
The meal started with a tomato saar, an earthy Indian soup cleverly incorporated with a Muleth (licorice) herb foam for appetising aroma.
An ensemble of kebabs was served with garlic nan and a tandoori flavoured cheese fondue.
Even though the succulent morsels were good enough on their own, the mildly flavoured sauce paired well with the roasted meats.
The "Dhuwandaar lamb chops" – the restaurant's bestseller according to Sovani – did not disappoint with its robust flavours and great texture.
A duo of desserts of flaming gulab jamun – milk-solid, berry-sized balls dipped in rose-flavoured sugar syrup – and freezing lychee kulfi – provided the sweet round notes to end the meal, which effectively announces Sovani's triumphant return to Singapore.
Address: Pan Pacific Singapore, Level 3, 7 Raffles Boulevard, Marina Square
Homeless Lebanese dishwasher Alan Geaam becomes Michelin-starred chef
Osteria Art
(Michelin Plate)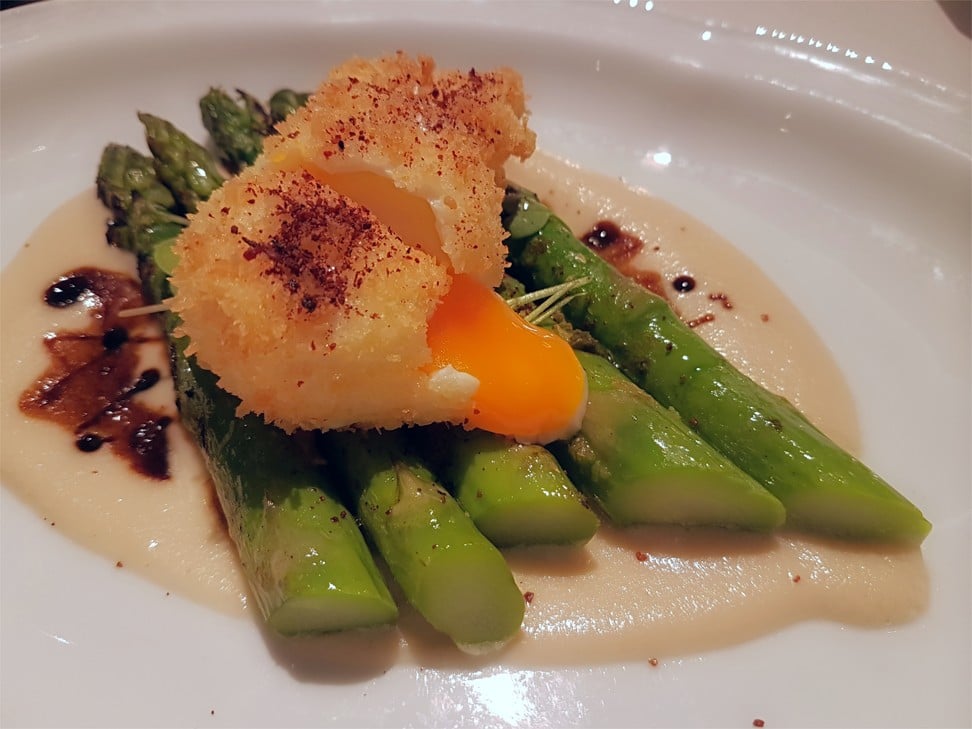 Beppe de Vito is a veteran restaurateur and chef with a string of successful bars and restaurants under his belt.
His intimate diner, Braci, has won him a one-star Michelin ranking two years in a row.
While he toils tirelessly between his restaurants to ensure that his exacting standards are imprinted on every place, one wonders aloud what is it about his one-star restaurant that differs from his other quality establishments?
We caught up with de Vito once again at his very popular Osteria Art to try and make sense of the situation.
If there are issues with this often packed Italian fine diner that renders it inconsistent with the winning standards maintained at Braci, we want to get the gist of the reasoning.
Singapore's food hawkers and restaurants see stars after inclusion in prestigious Michelin Guide
Tucking into a succession of classical Italian courses over lunch, there is no ambiguity that the culinary standards here are – at the very least – on a par with Braci.
Sampled from the current menu were an expertly grilled Sicilian asparagus with almond cream and crispy egg, a comforting prosciutto di Parma with Italian rock melon and hazelnut oil and a gorgeously plated Pacific cod with romanesco, confit tomatoes and scampi sauce.
These dishes all offer hearty flavours of Italy and are gorgeously presented as gourmet fare.
After moving on to Beppe's new menu comprising whisky-aged Occelli cheese ravioli with marsala jus and black truffle, Sicilian red prawn, foie gras, Amalfi lemon and seaweed, as well as a solid slab of pork tomahawk, carved from a sizzling bed of rosemary, one is convinced by these impressive and winsome ensembles that Osteria Art definitely deserves a higher place in the Michelin Guide Singapore.
It is just incomprehensible how so many deserving restaurants run hugely reputable and talented chefs can be blithely ignored by a dining guide that is supposed to know good food and laud quality restaurants.
Address: Raffles Place, 55 Market Street
Want more stories like this? Sign up here. Follow STYLE on Facebook, Instagram and Twitter