With a slew of new restaurant openings and fabulous collaborations to look forward to, September may just be the busiest month for our stomachs yet.
1. New opening: Yukinoshita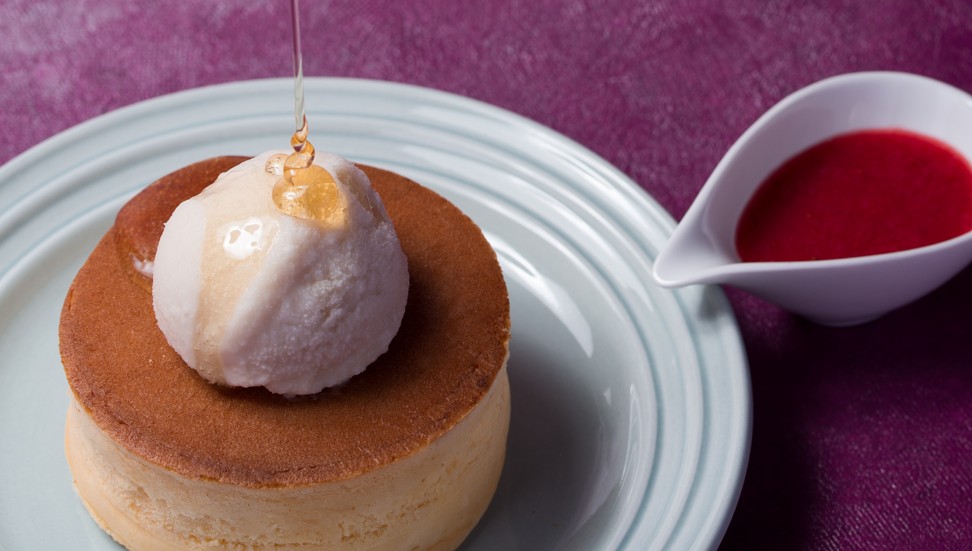 Award-winning dessert specialist Yukinoshita is opening its first overseas location in Hong Kong this month in bustling Causeway Bay. The dessert café specialises in Instagram-worthy atsuyaki pancakes which are irresistibly thick, fluffy and bouncy, as well as kakigori, or traditional shaved ice desserts. Yukinoshita, owned by a former pastry chef, is known for its attention to detail. The pancakes are made using free-range eggs and unpasteurised milk to enhance their thickness, while the syrup used to flavour the kakigori is made from seasonal fruits sourced from Japanese farmers.
Opens: September 2018
Address: 1-5 Haven Street, Causeway Bay
Where to eat in Hong Kong: 8 places for summer fare this August
2. New opening: Piqniq
A post shared by PIQNIQ (@piqniqhk) on Aug 17, 2018 at 7:02pm PDT
The newest addition to H Queen's is Piqniq, a new restaurant/bar located on the building's rooftop. The dining terrace boasts a menu filled with international dishes, including Chinese, Japanese and Mediterranean offerings. Apart from glamorous views of Hong Kong's skyline, another highlight is a giant pumpkin artwork by Japanese artist Yayoi Kusama, which is on display.
Opens: September 2018
Address: 27/F, H Queen's, 80 Queen's Road Central, Central
3. New opening: Kytaly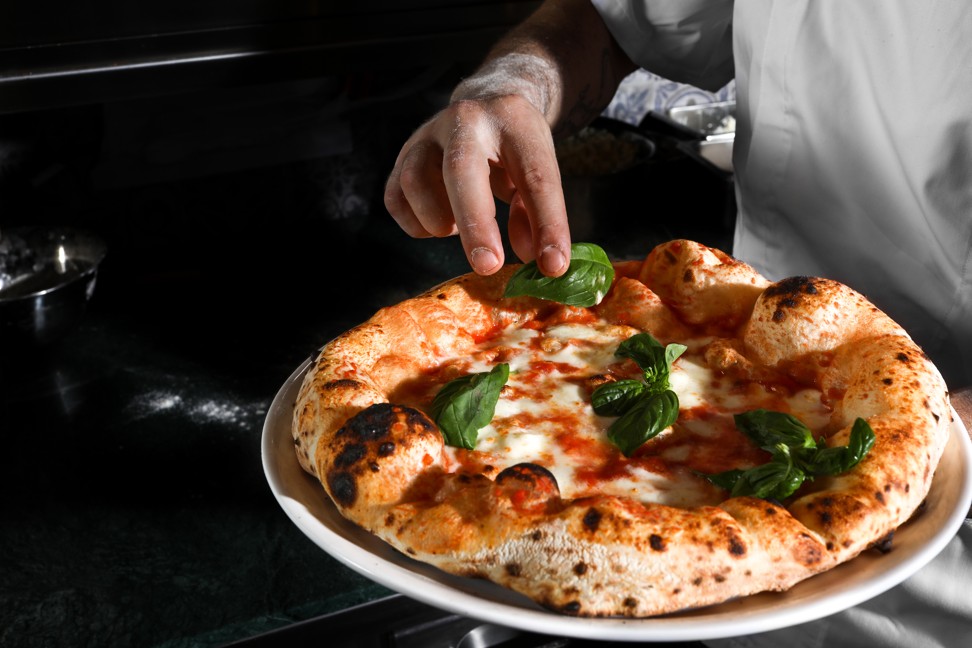 The world's best pizza makes its debut in Hong Kong this month. Geneva-based Kytaly, a restaurant co-owned by pizza chef Franco Pepe, is setting up shop in Central with 19 pizzas, ranging from classics to Pepe's own signature creations, on the menu. Highlights of the menu include Pepe's own creation, the margherita sbagliata, which claimed top spot for "The Best Pizza in the World" from 2016 on Italy's Top 50 Best Pizzas ranking.
Opens: September 2018
Address: 5/F, 77 Wyndham Street, Central
8 'chill' places to savour summer delights in Hong Kong this July
4. New opening: Artemis & Apollo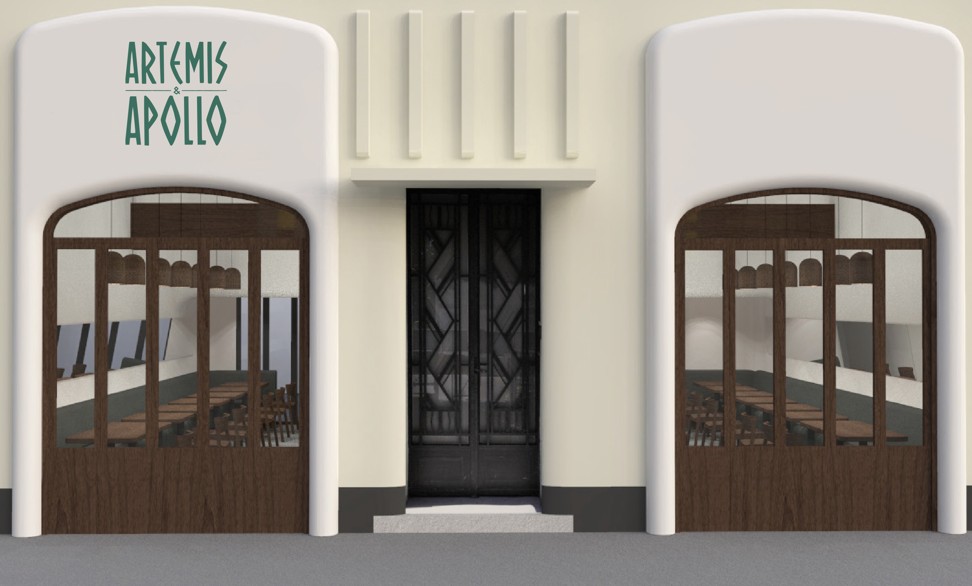 The latest restaurant to open under the Black Sheep Restaurants group is Artemis & Apollo, a Greek taverna located in the heart of Wan Chai. The menu will feature classic tavern dishes designed to be shared with a group of friends over a lazy lunch or dinner. As with all tavernas, wine cannot be overlooked – and this restaurant will be featuring a wine menu populated exclusively with Greek offerings. Expect whites from Santorini, Merlots from Macedonia and ouzo, a traditional dry anise-flavoured aperitif, to top off the experience.
Opens: September 2018
Address: G/F, 9&11 Moon Street, Wan Chai
5. Sicilian dinner at Locanda dell'Angelo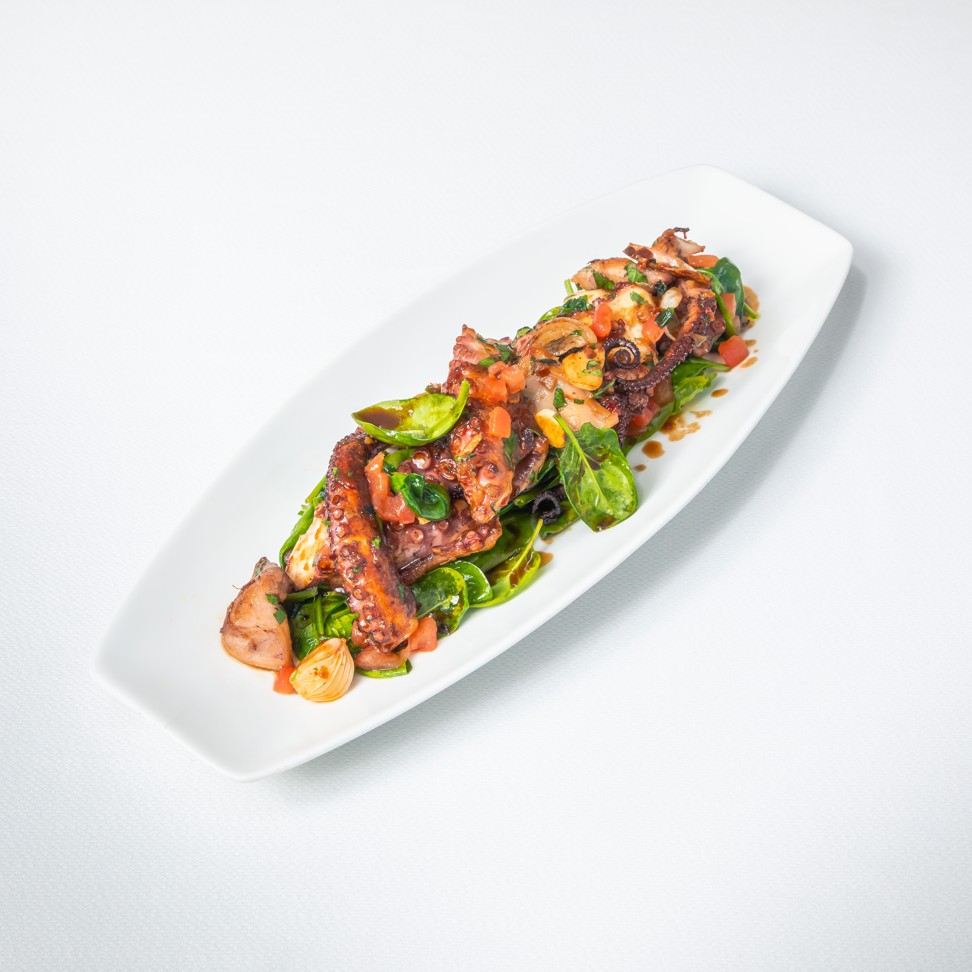 A taste of Sicily is coming to Hong Kong by way of chef Angelo Aglianó. An eight-course "Sicily Event" dinner brings traditional Sicilian flavours to Hong Kong. On the menu are dishes like pan-fried octopus with dried tomato, olive and parsley, as well as rigatoni in sweet tomato sauce with pecorino cheese and eggplant. Dinner ends on a sweet note, with traditional cannoli with ricotta cheese, pistachio and candied fruits. Another not-to-be missed item is the Sicilian blancmange, which is given a modern update with lemon granita and mint.
Date: until September 2
Price: HK$980 per person
Address: G/F, 12 Yuen Yuen Street, Happy Valley
Where to eat at the Tai Kwun Centre in Hong Kong
6. All You Can Beef at Rhoda
It's not news that Rhoda is closing on September 8 after nearly two years of operation. But before the Sai Ying Pun restaurant officially ends its run, it is holding an "All You Can Beef" dinner on Wednesday.
On the menu are all of chef Nate Green's favourite cuts from Australia and the UK cooked over an open flame. For sides, expect interesting options like kimchi coleslaw, BBQ beans and charred corn and harissa.
Date: September 5
Price: HK$648 per person, additional HK$248 for free-flow option
Address: 345 Des Voeux Road West, Sai Ying Pun
7. Amber's Four-Hand Dinner with Mingoo Kang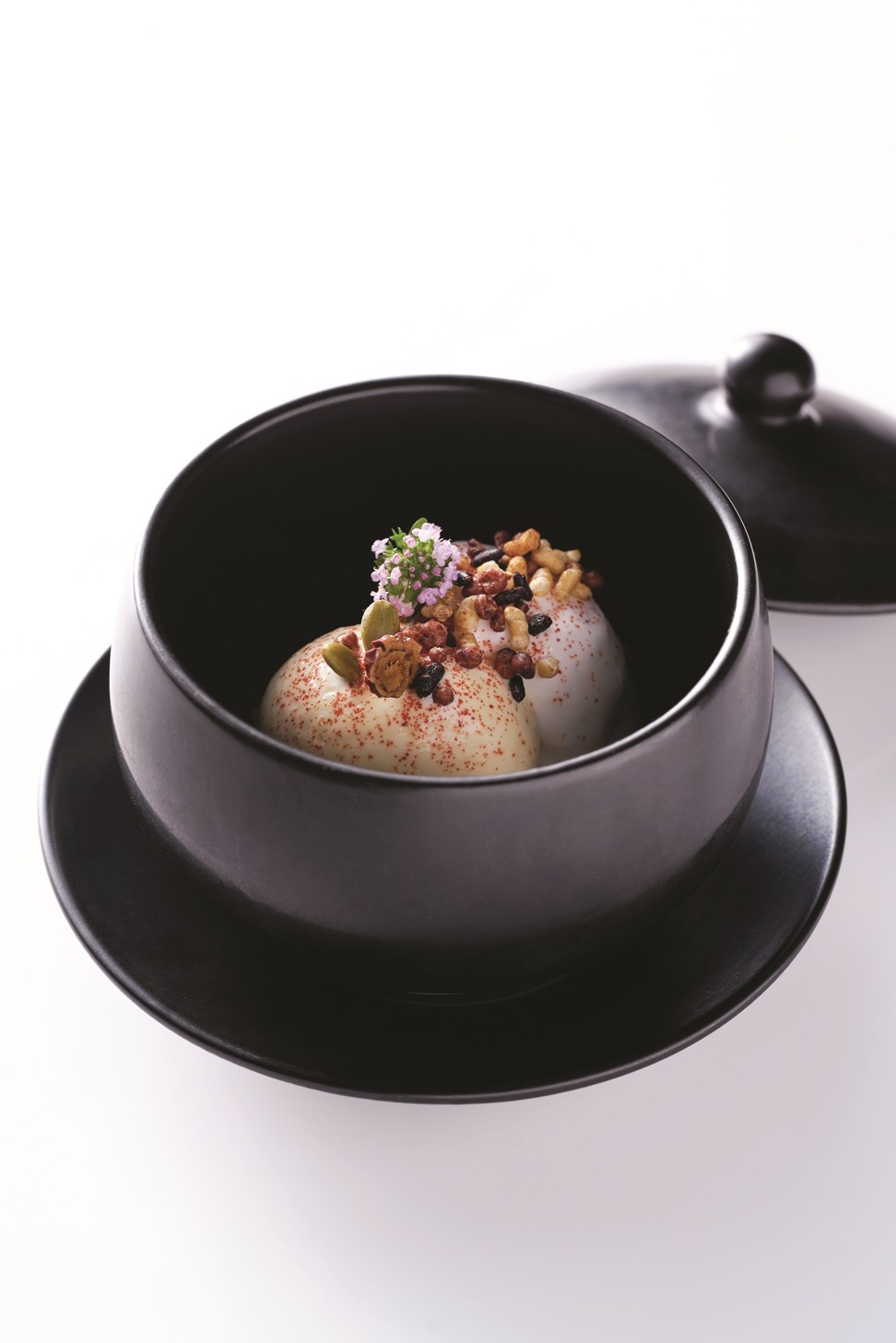 Amber's next instalment in its four-hand dinner series is with Korean chef Kang Min-goo of Mingles, an award-winning Seoul restaurant. Mingles, which emphasises "mingling contrasting elements into harmony" as its goal, highlights the use of traditional fermented sauces and pickled vegetables in its signature dishes. During the eight-course dinner, Kang will showcase some of his specialities, including kuruma ebi with cold vegetable japchae and a dessert curiously named jang trio, made with doenjang crème brulee, ganjang pecan and gochujang powder. Richard Ekkebus of Amber will present a range of dishes, including aka uni and ikura over crispy potato with wakame and horseradish.
Date: September 17-18
Price: HK$2,288 per person, additional HK$1,133 for six glasses and HK$1,888 for 10 glasses of wine pairing.
Address: 7/F, The Landmark Mandarin Oriental, 15 Queen's Road, Central
Where to eat in Hong Kong: hot new restaurants to try out in March
8. Haku x Taïrroir x Mixology six-hand dinner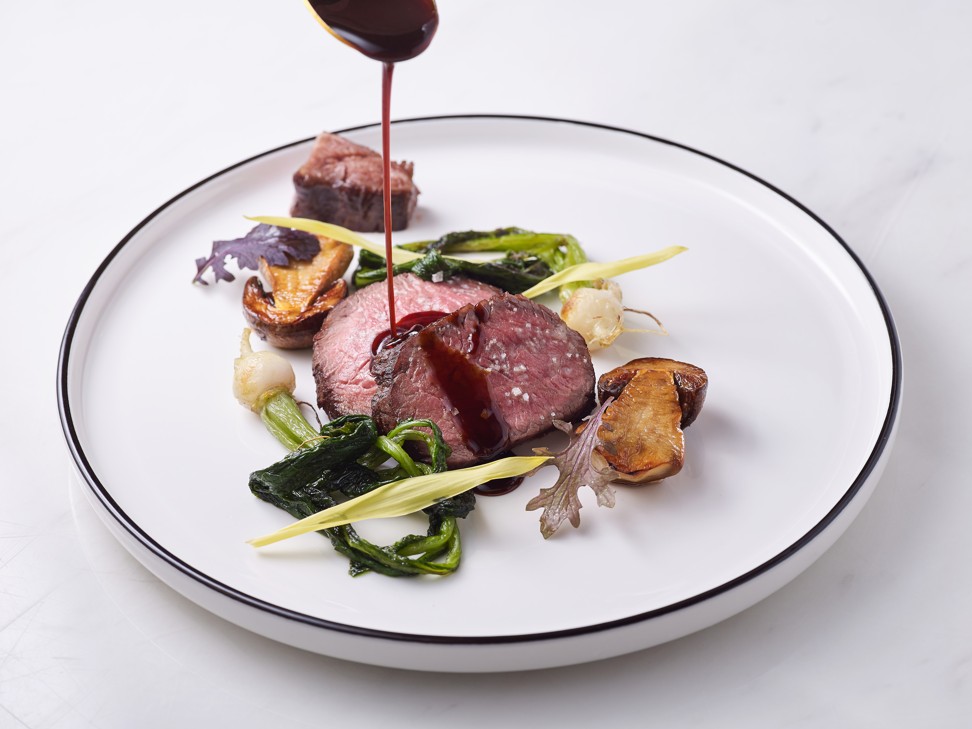 Agustin Balbi of Haku will be joined by Kai Ho of 1-Michelin-star Taïrroir and Shuzo Nagumo of Mixology for a six-hand collaboration dinner spanning just two nights in late September. Balbi and Ho will present modern Japanese and reinvented Taiwanese dishes with a twist, while Nagumo will showcase a range of cocktails to round off the dining experience. Key dishes include 65-degrees Celsius silky egg with taro en puree et kueh, Yilan ya shang and sakura shrimp from Taïrroir, and octopus with negi, black garlic and bagna from Haku.
Ho is well-known for putting Taïrroir on the gastronomy map, with dishes that update classic Taiwanese with French flair. Nagumo is a recognised figure in the drinks industry, serving inventive cocktails in five bars operating as part of the Mixology Group. Unusual drinks include foie gras wine cocktail, as well as "teatails" that mix Japanese tea leaves with aged spirits.
Date: September 21-22
Price: HK$2,480 per person
Address: Shop OT G04B, G/F, Ocean Terminal, Tsim Sha Tsui
Mister Jiu's at Ho Lee Fook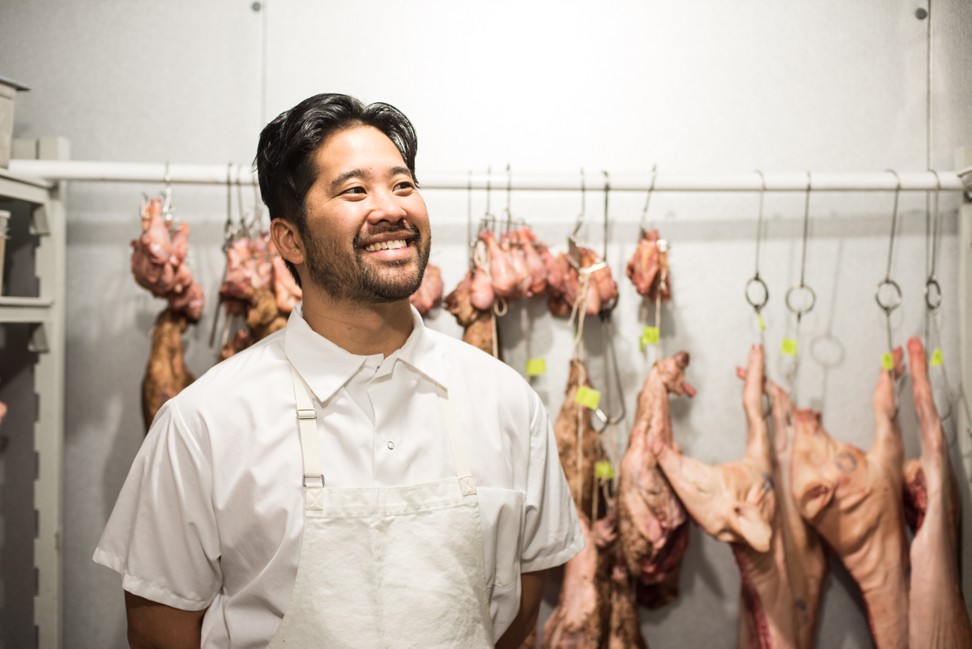 Chef Brandon Jew of Mister Jiu's in San Francisco will be crossing the Pacific Ocean to join Ho Lee Fook for a one-night-only dinner featuring an eight-course banquet-style menu. Jew, a celebrity chef in his own right with a Michelin star under his belt within six months of opening Mister Jiu's, is renowned for Chinese dishes with a Californian twist.
Where to eat in Hong Kong: January's new dining options
Highlights of the dinner include raw geoduck with fermented bean powder and pickled celery; Alaskan halibut with summer squash, young ginger, celtuce and ham broth; and claypot cassoulet of lap cheong, salt duck, salt pork belly and chicken. Dinner ends on a sweet note with frozen honey with melon sorbet and white chocolate, and kabocha steamed cake with red bean and fermented squash.
Date: September 19
Price: HK$488 per person
Address: G/F – L/F, 1 Elgin Street, Central